Summer is here! And before long the kids will be saying they're bored. Maybe you need a weekend getaway just the two of you or a girls weekend. Whatever the case, we've got the perfect list to keep y'all busy all summer long.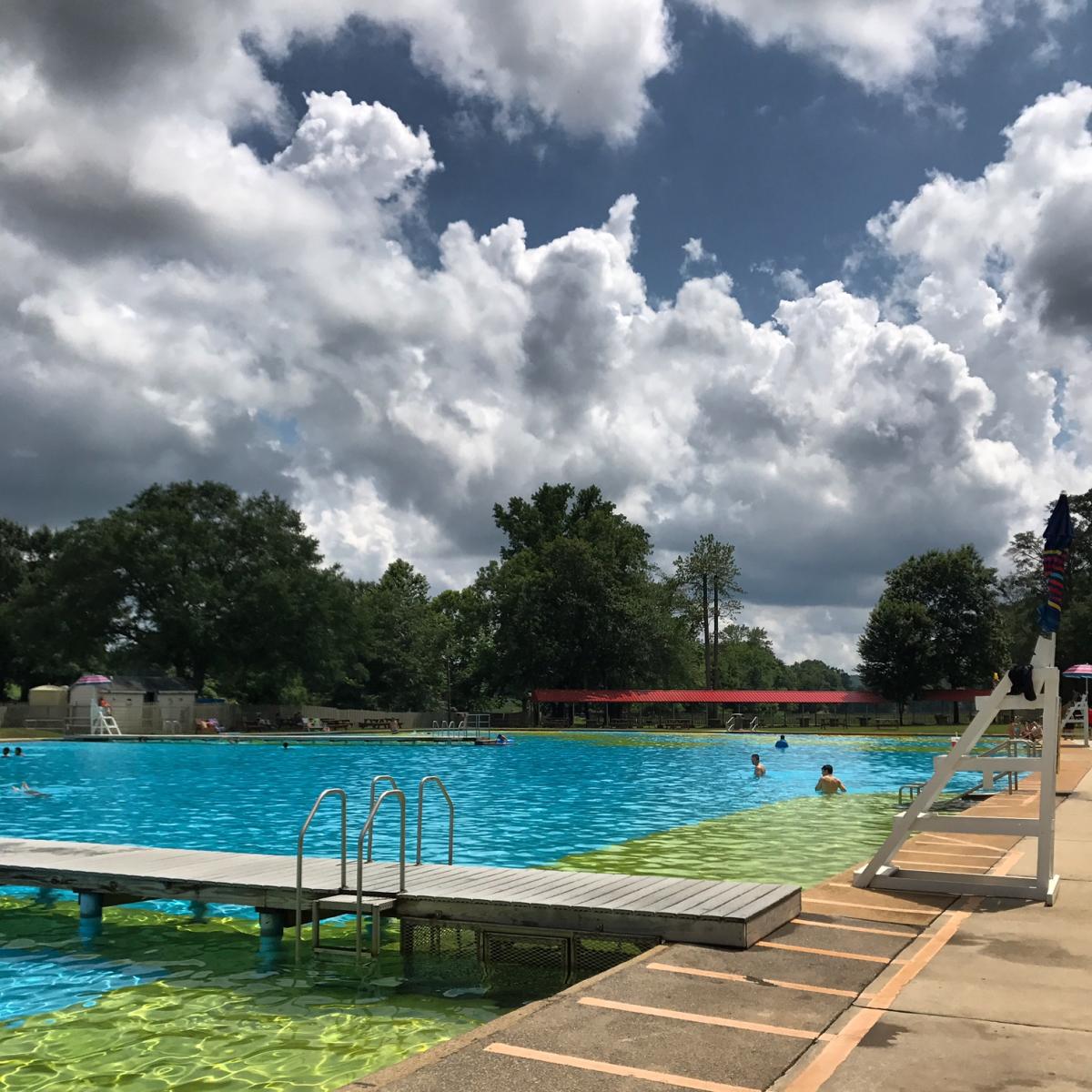 If you love swimming…
1. Have a blast in America's first wave pool at Point Mallard Waterpark in Decatur
2. Go for a swim at Red Bay Waterpark
3. Have fun at the three new water parks in north Alabama: Pirate's Bay Water Park, Sand Mountain Park, and WildWater Cullman
4. Ride the exciting water slides at Spring Valley Beach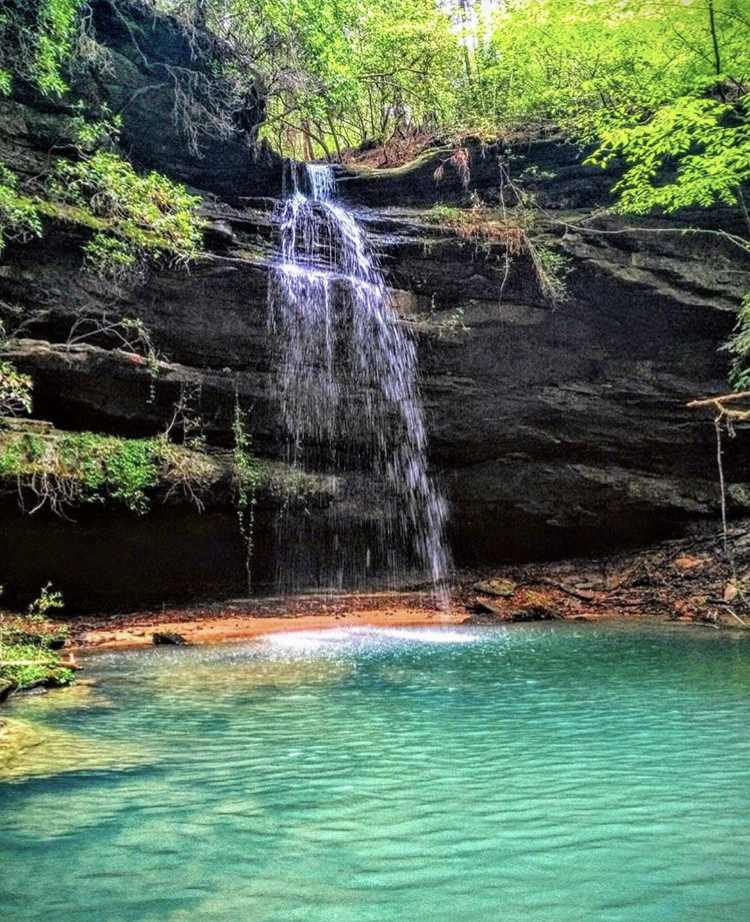 (photo by North Alabama Ambassador Ryan Beverly)
If you love the outdoors…
5. Go on a cave tour at Russell Cave National Monument, Cathedral Caverns State Park, or Rickwood Caverns State Park
6. Go for a picnic at DeSoto State Park or camp for the weekend at Joe Wheeler State Park
7. Go see a Rocket City Trash Pandas baseball game in Madison
8. Go to summer camp at Camp McDowell
9. Visit one or all of the magical waterfalls on the North Alabama Waterfall Trail
10. Go fishing on Weiss Lake or any of the other seven North Alabama lakes (Bear Creek, Guntersville, Neely Henry, Pickwick, Smith, Weiss, Wheeler, Wilson)
11. Watch birds at one of the 50 North Alabama Birding Trail sites
12. Take your boat out at Ditto Landing or Coosa Landing
13. Spend the day seeing the waterfall, riding the miniature train, rock climbing, or camping at Noccalula Falls Park
14. Rent a cabin at Jackson County Parks and Marina or Doublehead Resort
15. Golf at one of North Alabama's many golf courses
16. See beautiful flowers at Huntsville Botanical Garden
17. Have a picnic at Spring Park in Tuscumbia
18. Go on the Trains on Main Scavenger Hunt in downtown Madison
19. Take a tour at 1818 Farms in Mooresville
20. Go on the Lucky Duck Scavenger Hunt in Huntsville
21. Take a picnic and play at the park at Delano Park in Decatur
22. Spend the day in Cullman at Hurricane Creek Park or at Sportsman Lake Park
23. See amazing wildlife at Wheeler National Wildlife Refuge in Decatur
24. Visit Cornwall Furnace Veterans Memorial Park near Cedar Bluff and see where iron ingots were made during the Civil War. You can also hike and have a picnic.
25. Visit the tigers, lions, bears, and other animals at Tigers for Tomorrow
26. Spend the weekend fishing, golfing, or relaxing at Goosepond Colony
27. Learn about the history of horses at Sacred Way Sanctuary
28. Take a drive on the Natchez Trace
29. Take a picnic and visit one of the seven covered bridges of North Alabama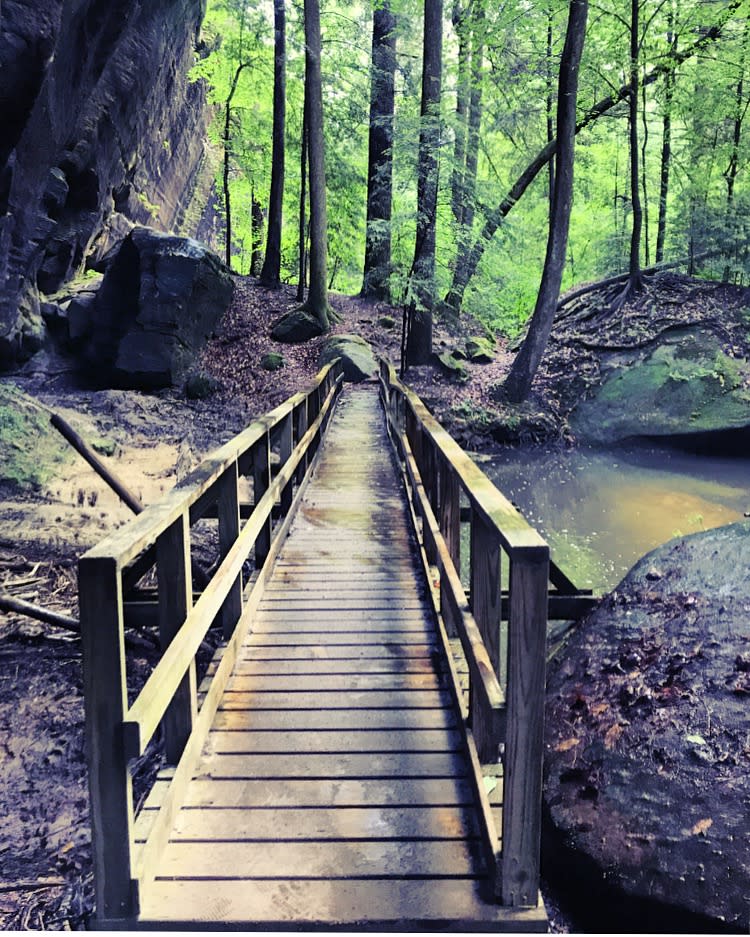 If you love to hike...
30. Take a night tour to see the glow worms at Dismals Canyon
31. Visit the Natural Bridge of Alabama
32. Take a guided hike at Lake Guntersville State Park to see eagles
33. Take a hike in Monte Sano State Park and see an amazing view from the mountain
34. Take a hike in Bankhead National Forest, Little River Canyon National Preserve, North Alabama's Land Trust, Buck's Pocket State Park, or Cane Creek Canyon Natural Preserve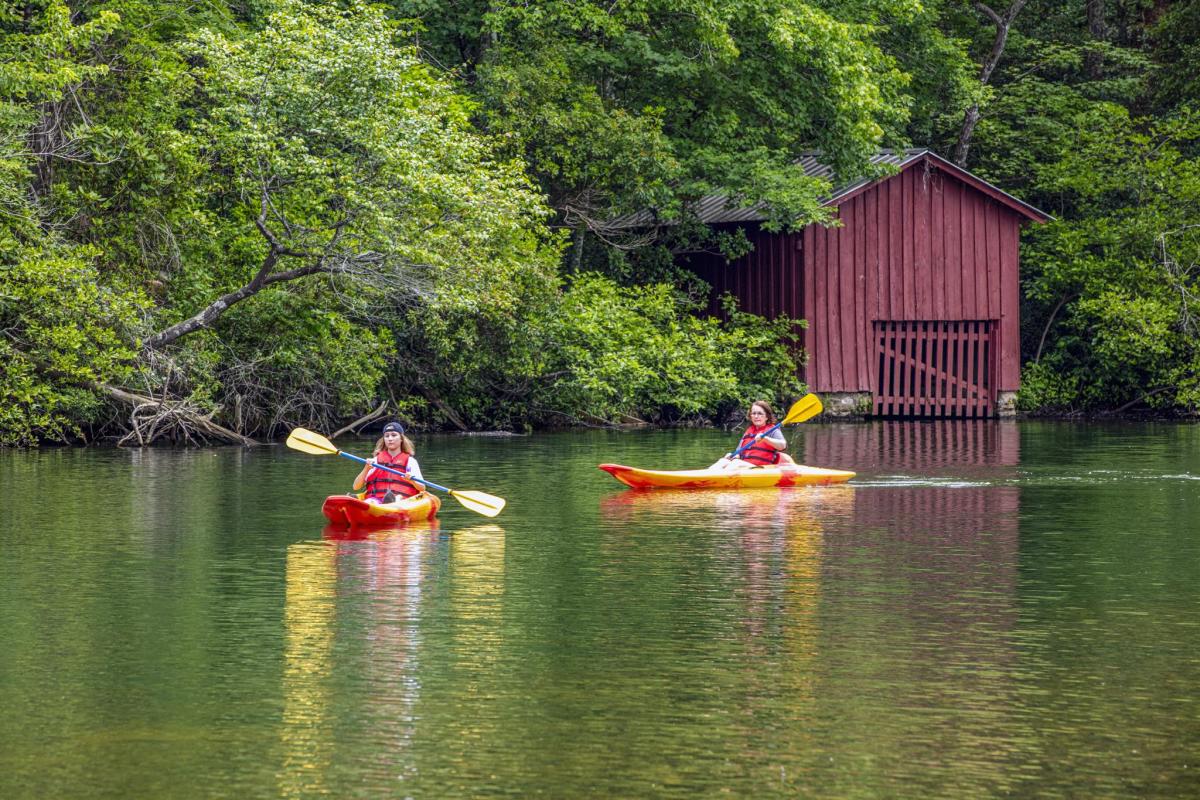 If you love adventure...
35. Ride the Screaming Eagle Zip Line at Lake Guntersville State Park and DeSoto State Park or take a zip line tour at Vision Ministry Zip Line
36. Rappel at Cherokee Rock Village in Leesburg, Palisades Park in Oneonta, or go  on a guided rappel or rock climbing tour with True Adventure Sports
37. Take a boat cruise with Wheeler Lake Scenic Cruise 
38. Rent a kayak with One World Adventure or True Adventure Sports and go kayaking, or go on an 8-mile adventure on the Cherokee Kayak Trail in northwest Alabama
39. Spend the day exploring and playing at GoFar USA Park
40. Take an agriculture adventure on the Step Out Trail in Morgan County
41. Go on the Dash of the Unexpected Geocache Tour
42. Go horseback riding at Hodges Equestrian Park
43. Play games at Stars & Strikes in Huntsville
If you love festivals…
44. CoalFest in Brilliant - May 26-27
45. Alabama Jubilee at Point Mallard in Decatur - May 27-28
46. 911 Festival in Haleyville - June 2-3
47. Miracle Worker Play in Tuscumbia - June 2-24 and July 7-15
48. Barbarian Challenge in Gadsden - June 17
49. Helen Keller Festival - June 22-25
50. Guntersville Lake HydroFest - June 24-25
51. Spirit of America Festival at Point Mallard - July 4
52. W.C. Handy Festival in Florence - July 21-30
53. World's Longest Yard Sale - August 3-6
54. Piney Chapel American Farm Heritage Days - August 4-5
55. Watermelon Festival in Russellville - August 18-19
56. First Fridays in downtown Florence
57. First Fridays in downtown Gadsden
58. 3rd Fridays in downtown Decatur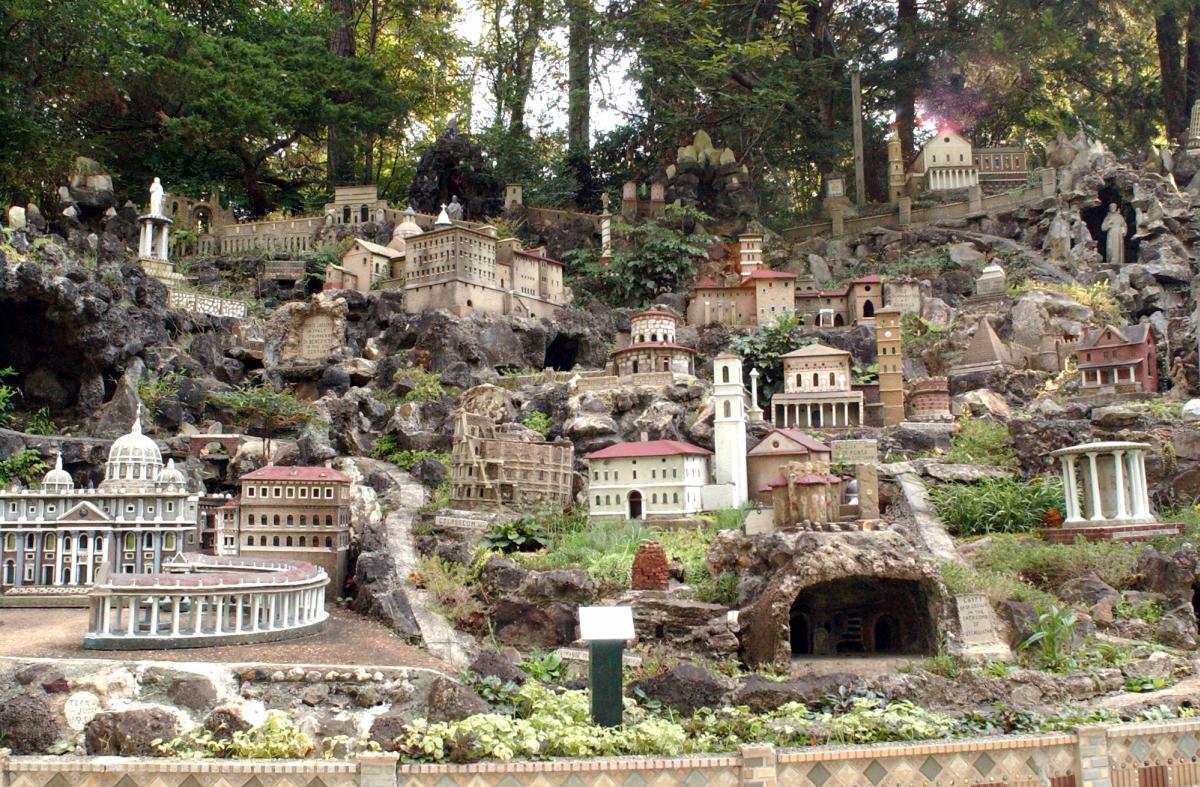 If you love history, science, and museums…
59. Take the kids to an event at Burritt on the Mountain
60. Learn about Huntsville's role in space exploration at the U.S. Space & Rocket Center
61. Visit the Cook Museum of Natural Science in Decatur and see the 15K gallon aquarium
62. Take a tour of Pond Spring – General Joe Wheeler Home
63. Learn about Alabama's military history at the Alabama Veterans Museum in Athens 
64. See graffiti from Civil War soldiers at the Historic Huntsville Depot
65. Take a tour of Belle Mont Mansion in Tuscumbia
66. Learn about the history of Red Bay and see Tammy Wynette memorabilia at the Red Bay Museum
67. See the West Point of the South at the LaGrange College Site
68. Visit the Oakville Indian Mound Park and Museum and learn about Native American history
69. Take a tour of the Shrine of the Most Blessed Sacrament
70. Go for a ride on a real train at the North Alabama Railroad Museum in Huntsville
71. Learn about north Alabama's railroad history at the at the Historic Decatur Train Depot, the Fort Payne Depot Museum, and the Stevenson Railroad Depot Museum
72. Learn about Cherokee County's history at the Cherokee County Historical Museum or the history of Albertville at the Albertville Museum
73. See where hundreds of man's best friend are buried at the Coon Dog Cemetery outside of Tuscumbia
74. Tour the oldest standing bank in Alabama: the Old State Bank in Decatur
75. Learn about Cullman's rich history the Cullman County Museum
76. Tour Ave Maria Grotto and pick up some Monk's Bread in the gift shop
77. See where the Constitution of Alabama was signed in 1819 at Constitution Village in Huntsville
78. Explore the Arab Historic Village and see how life was "way back when"
79. In Oakville, visit the Jesse Owens Museum to learn more about the 4-time gold medal Olympian
80. Learn about Alabama's First Lady of Courage at Ivy Green – Helen Keller Birthplace
81. See and hear the history of Alabama music at the Alabama Music Hall of Fame, Muscle Shoals Sound Studio, and FAME Recording Studio
82. Visit one of Florence's many museums: Indian Mound & Museum, Kennedy-Douglass Center for the Arts, Pope's Tavern Museum, W.C. Handy Home, Museum & Library, and the Frank Lloyd Wright Rosenbaum House
83. Take the kids to explore and learn at the North Alabama Agriplex in Cullman and EarlyWorks Museum in Huntsville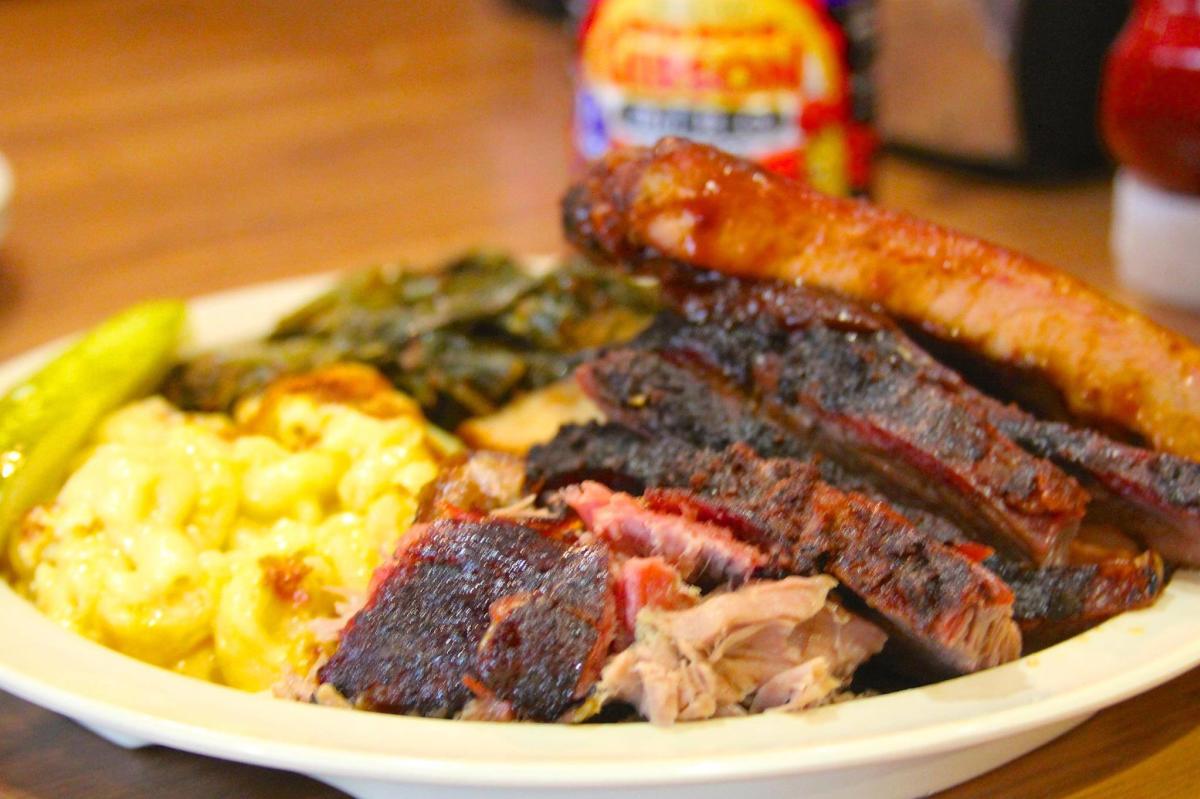 If you love food…
84. Visit one or all of the restaurants on the North Alabama BBQ Trail
85. Have lunch or dinner in a cave at the Rattlesnake Saloon
86. Grab a bite to eat at Apple Lane in Decatur
87. Go on a winery tour to one of North Alabama's wineries
88. Visit one of all of the craft breweries on the North Alabama Craft Beer Trail
89. Visit the Athens Saturday Market for locally-grown veggies
90. Pick up some tasty pecans at Tennessee Valley Pecan Company in Decatur
91. Treat yourself to some delectable candy at Morgan Price Candy Company in Decatur or delish baked goods at Dogwood and Magnolia Bakery in Mooresville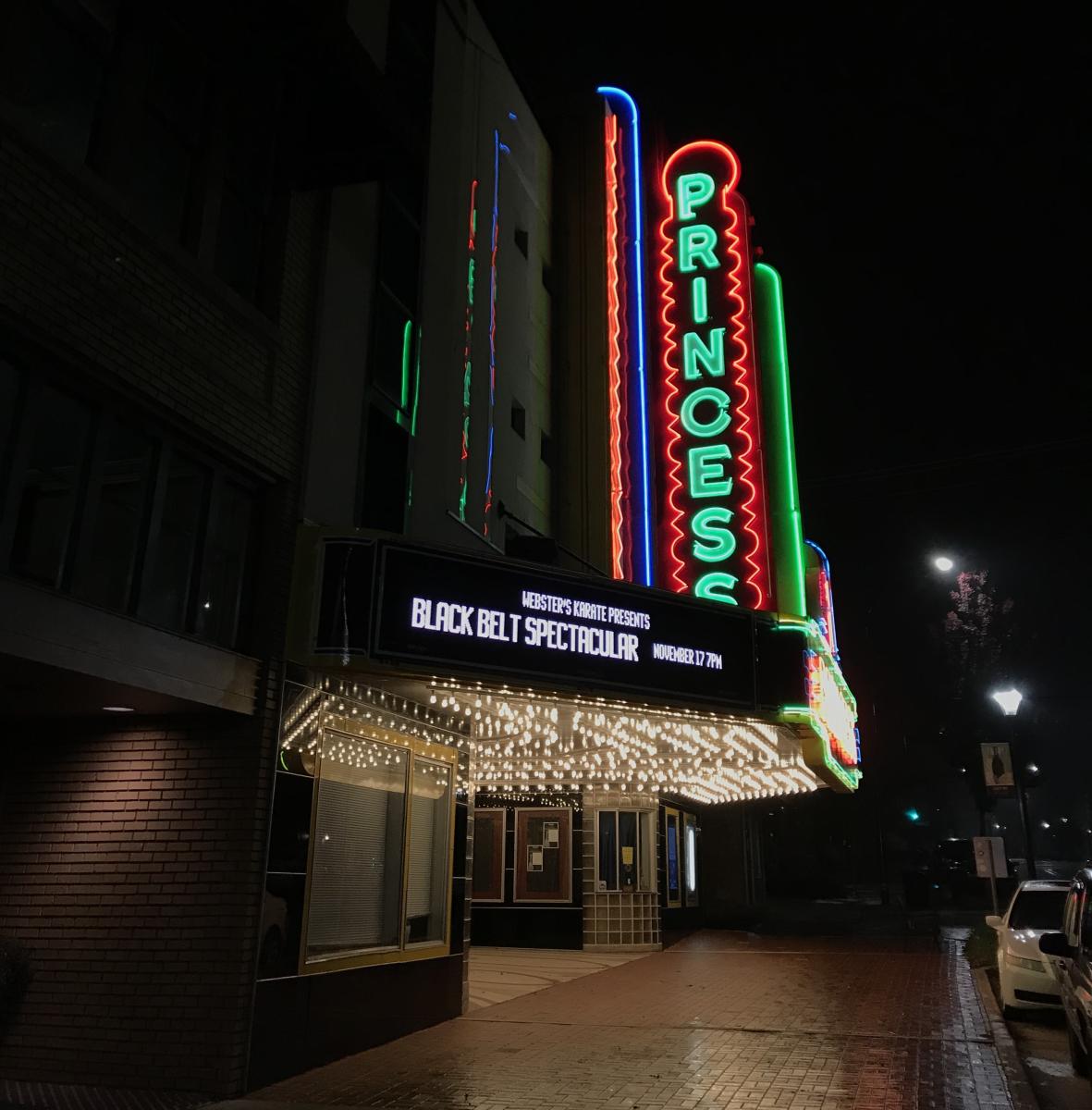 If you love art and shopping…
92. Go see all the murals on the North Alabama Mural Trail 
93. See at performance at the Von Braun Center or Mars Music Hall in Huntsville, The Orion Amphitheatre in Huntsville, Historic Roxy Theatre in Russellville, Pastime Theatre in Winfield, the Princess Theatre in Decatur, or the Whole Backstage Theatre in Guntersville
94. See the beautiful art at Huntsville Museum of Art, the Carnegie Visual Arts Center in Decatur, or go see the latest exhibit at the Evelyn Burrow Museum at Wallace State
95. Find a bargain and see the museum of strange things lost on airlines at Unclaimed Baggage in Scottsboro or shop at Werner's Trading Company in Cullman for all kinds of things
96. Blow your own glass ornament at Orbix Hot Glass in Fort Payne
97. Find that perfect art piece or pieces to make art at Southern Accents Architectural Antiques in Cullman
98. Watch how pottery is made at Miracle Pottery and shop for art at Brown & Son's Pottery in Hamilton, Lowe Mill, or Worthy Vessels in Lexington
99.Visit Mary G. Hardin Cultural Arts Center and Imagination Place in Gadsden