The Power of Adventure: Being adventurous makes life more exciting! Whether it's zip lining through a state park, kayaking down a blueway, or shooting down a waterslide, adventure is a good way to boost your overall wellbeing and give you a great story to tell. Check out these fun ways to add a little adventure to your life in north Alabama: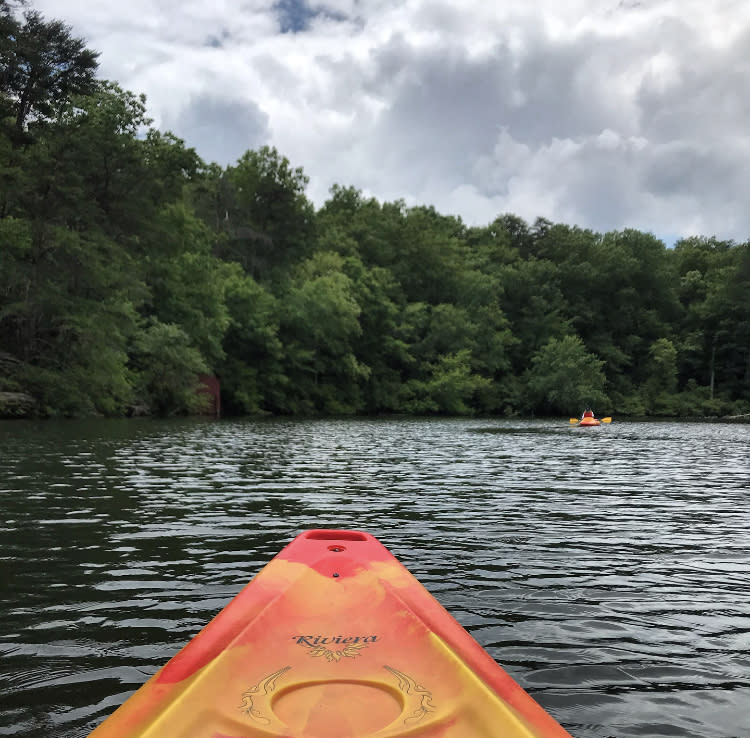 Kayaking
Kayaking is a fun way to be in nature and get some exercise at the same time. Check out all the kayaking opportunities in north Alabama: Kayaking Adventures in North Alabama.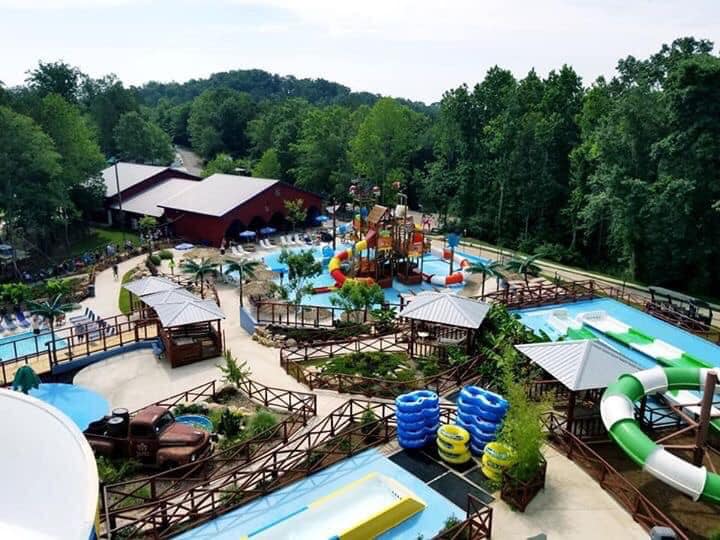 Pirate's Bay Waterpark
Pirate's Bay Water Park at Chestnut Bay is an amazing new water park near Weiss Lake! (photo courtesy of Pirate's Bay Water Park's Facebook page)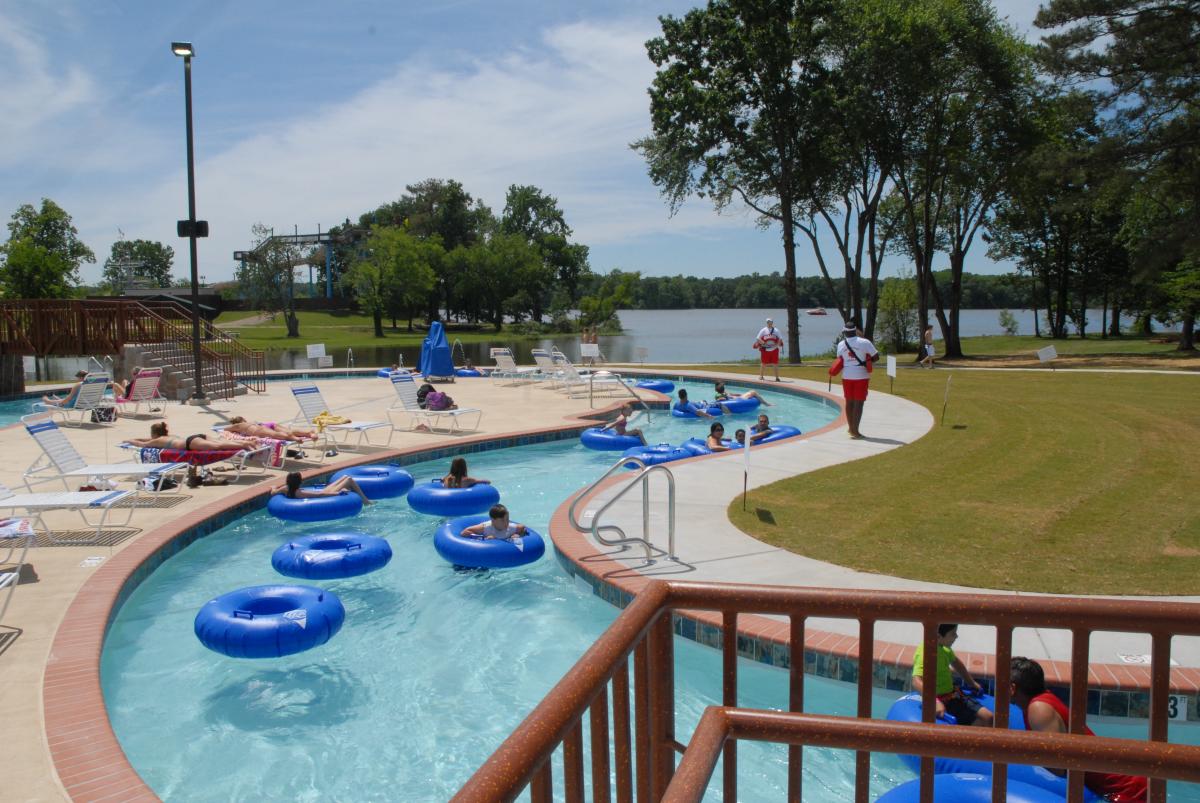 Point Mallard Waterpark
Point Mallard Waterpark is home to America's first wave pool! The waterpark has an Olympic pool, lazy river, double drop speed slides, squirt factory, duck pond, water slides, flume tubes, and sandy beach area. Sprinkled among Point Mallard's major outdoor facilities are a number of other recreational facilities and activities available for your summertime fun.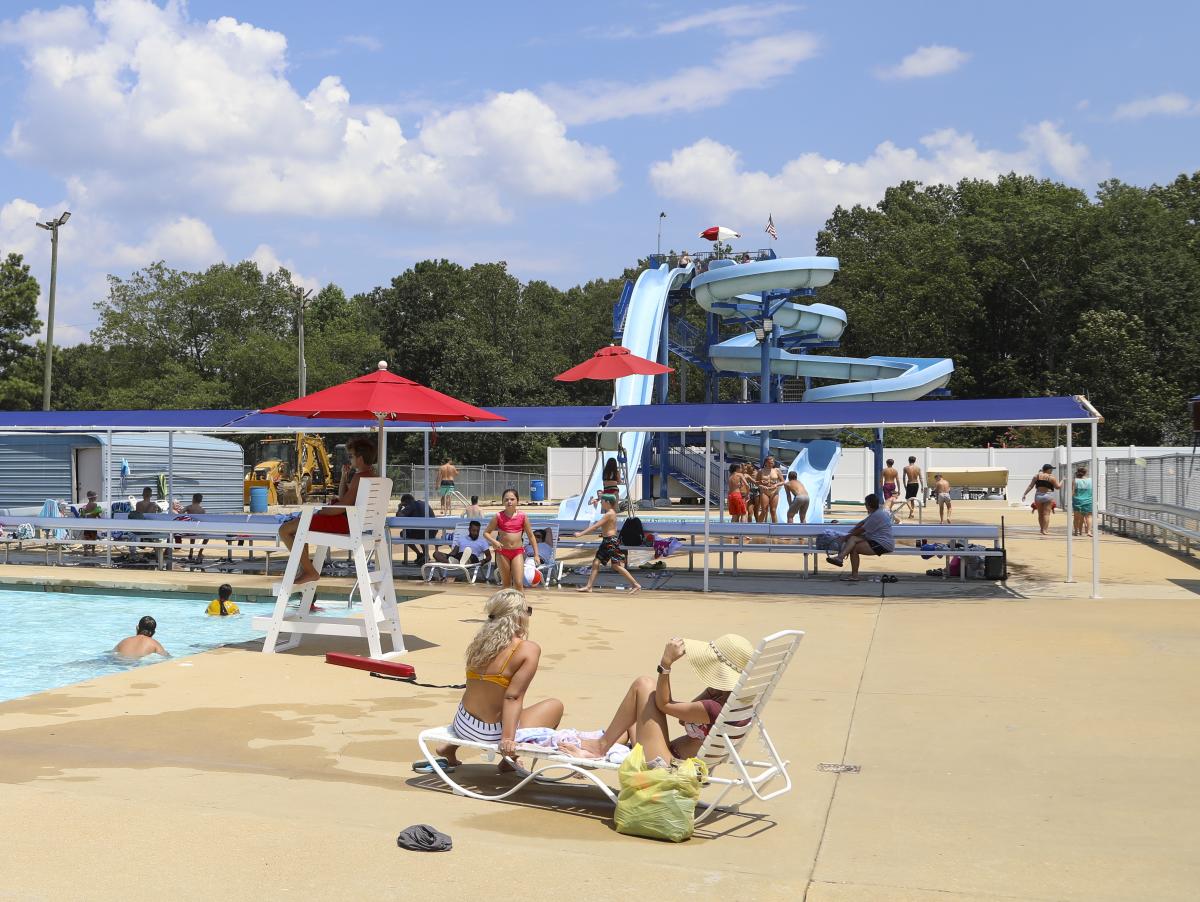 Red Bay Waterpark
Cool off and have fun at Red Bay Water Park.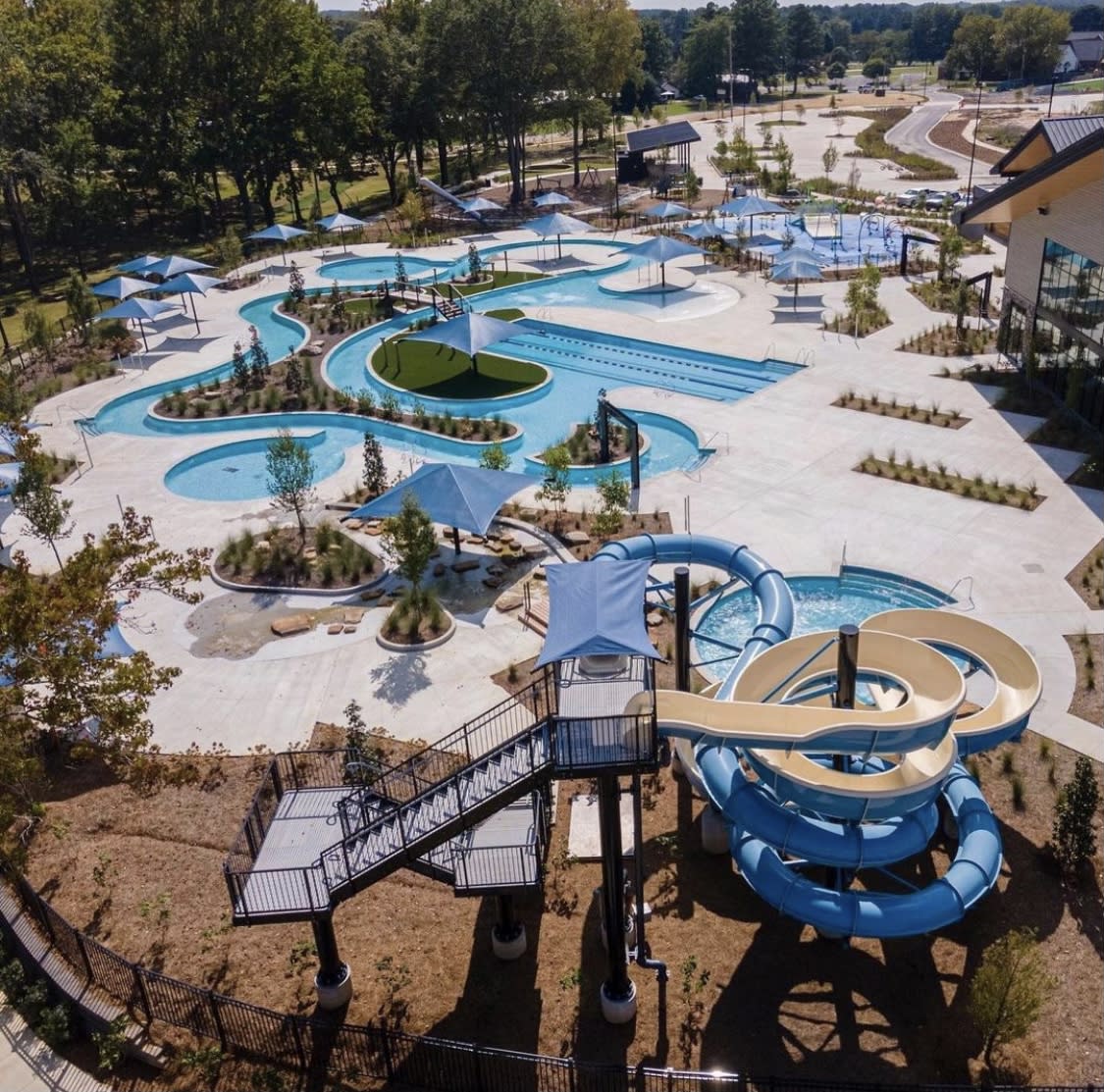 Sand Mountain Waterpark
Sand Mountain Park & Amphitheater is a sport, leisure, wellness, and entertainment venue with 16 tennis courts, 14 outdoor turf fields, a 7,500 person capacity amphitheater, an 8-lane indoor competition pool, an outdoor water park, playgrounds, an RV park, and a 103,000-square-foot community recreation center that will include hardwood courts, a 2-story fitness center, concessions, locker rooms, and conference/party rooms.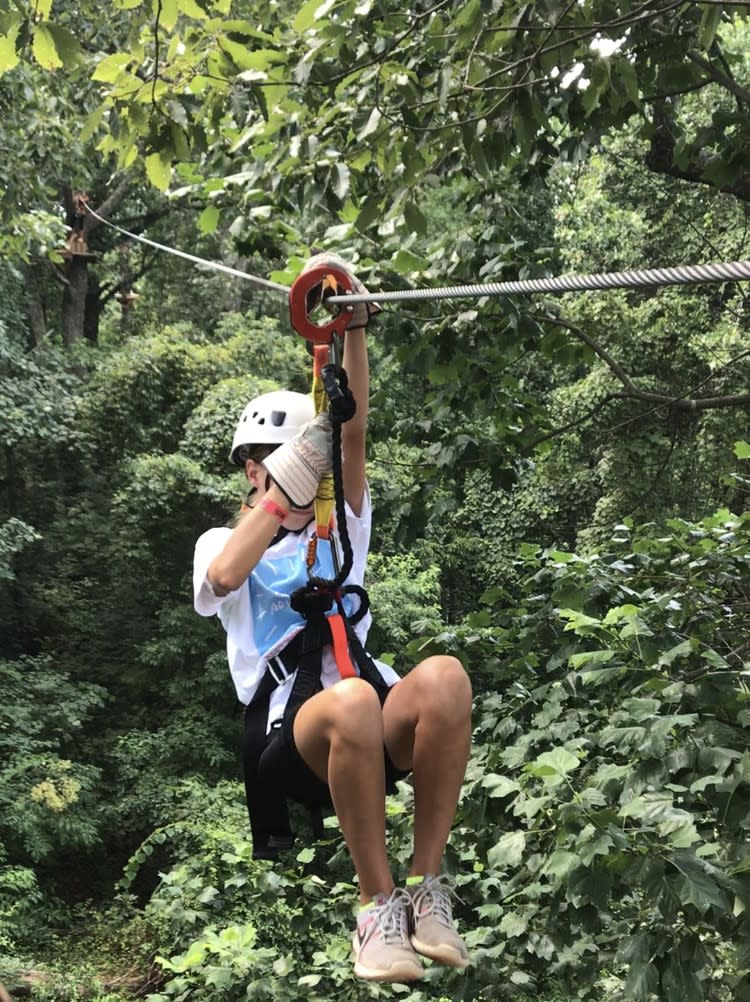 Screaming Eagle Zip Lines at Lake Guntersville State Park
Screaming Eagle Zip Lines at Lake Guntersville State Park is a blast! The Screaming Eagle Zip Lines has two thrilling phases. If you love adventure, you'll love zip lining at Lake Guntersville State Park. The second best thing to the thrill of zip lining through the trees is the amazing view you get to see of Lake Guntersville from high up. Phase 1 has beautiful views, but Phase 2 has the absolute best!
The Phase 1 Canopy Tour consists of 10 ziplines ranging from 75 feet to 400 feet in length and four adventure bridges. Heights range from 20 feet to 75 feet in the air. Phase 2 Canopy Tour consists of 7 new super zips which range from 1500 to 2100 ft long and 40 to 190 ft high.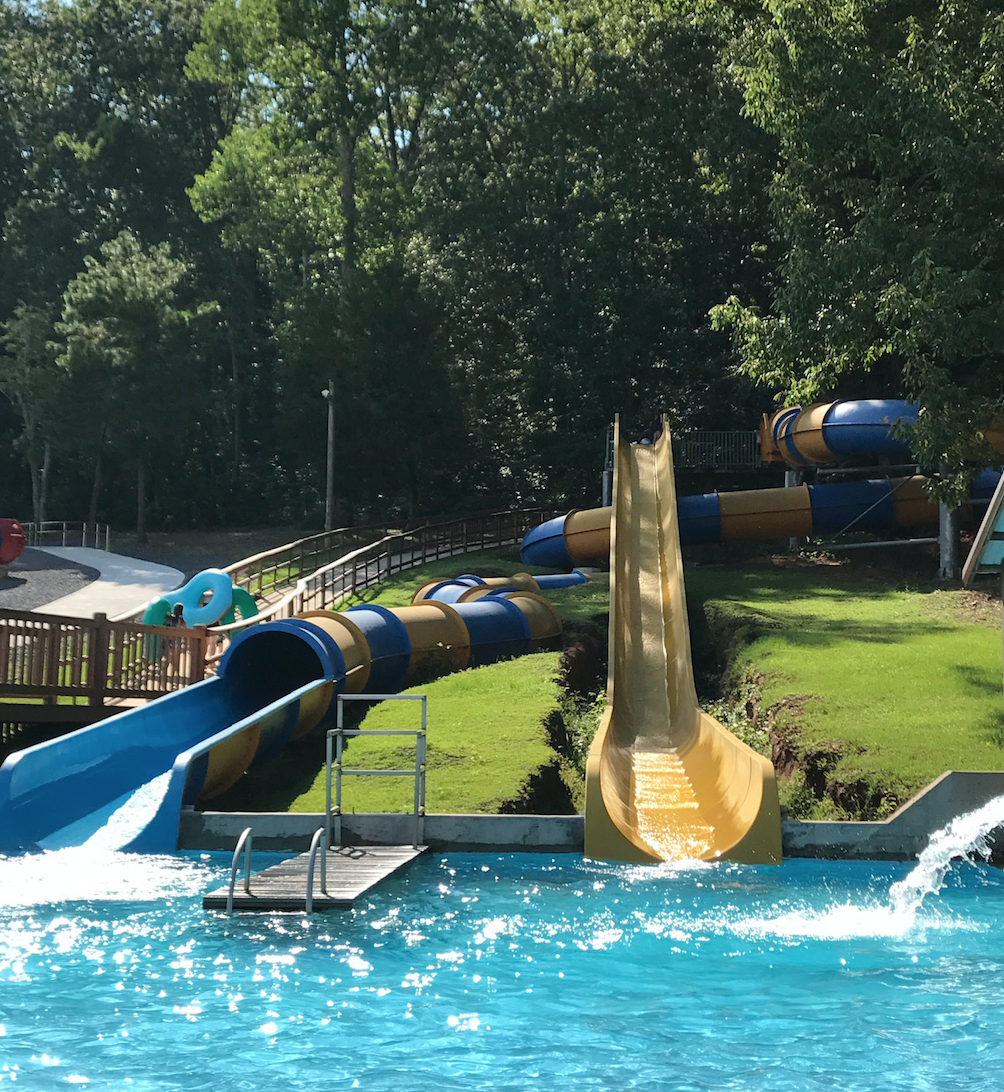 Spring Valley Beach Waterpark
Spring Valley Beach in Blountsville is so much fun! The waterpark has:
10 thrilling waterslides for all ages
360 Rush - The 360 Rush drops you straight down and through a tube where you swoosh around in giant catch pool.
the Southeast's largest pool - There are four waterslides in this pool.
an awesome kiddie area - One of the cool features of the kiddie area is a giant bucket of water that fills up and periodically drops its contents on you. The ringing of the bell lets you know that the bucket is about to empty!
more than 20 pavilions to rent for the day
picnic tables galore
snack bar
free sunscreen
One thing that parents love about Spring Valley Beach is that outside food is allowed in the park and there are also grills near the pavilions, so you can pack a picnic basket or bring in burgers to grill.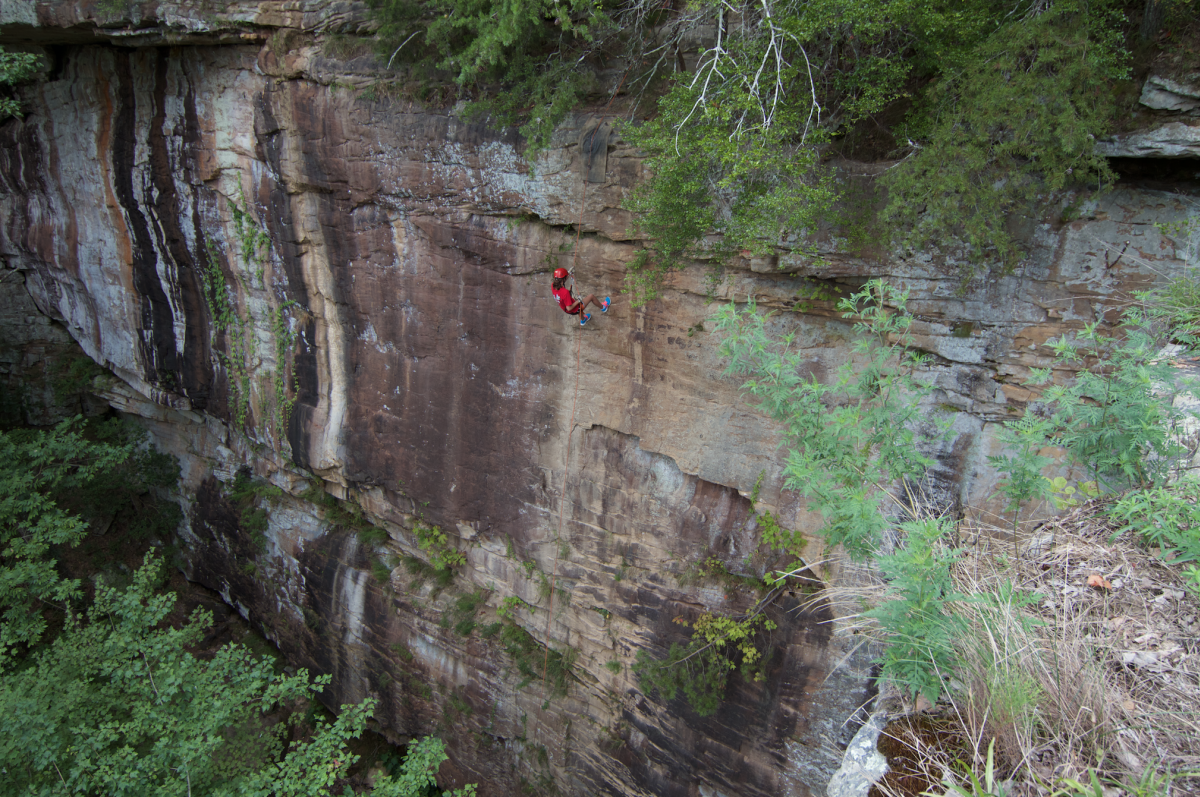 True Adventure Sports
True Adventure Sports is your enthusiastic guide to outdoor activities on Lookout Mountain (DeKalb County/Ft. Payne) providing outdoor gear, rock climbing, rappelling, camping, canoeing, kayaks, snacks, guided trips, lessons and team building. Jet skis are also available to rent to travel around the Lookout Mountain attractions. Accommodations on property. TAS offers rappelling, canoeing, kayaking, rock climbing, caving, hiking-day or night, camping, zip lines, jet skiing, backpacking, and treasure hunts. They also offer guided trips in the Little River Canyon area, Cherokee Rock Village, Manitou Cave, Weiss Lake, DeSoto Falls, Yellow Creek, and Johnnies Creek.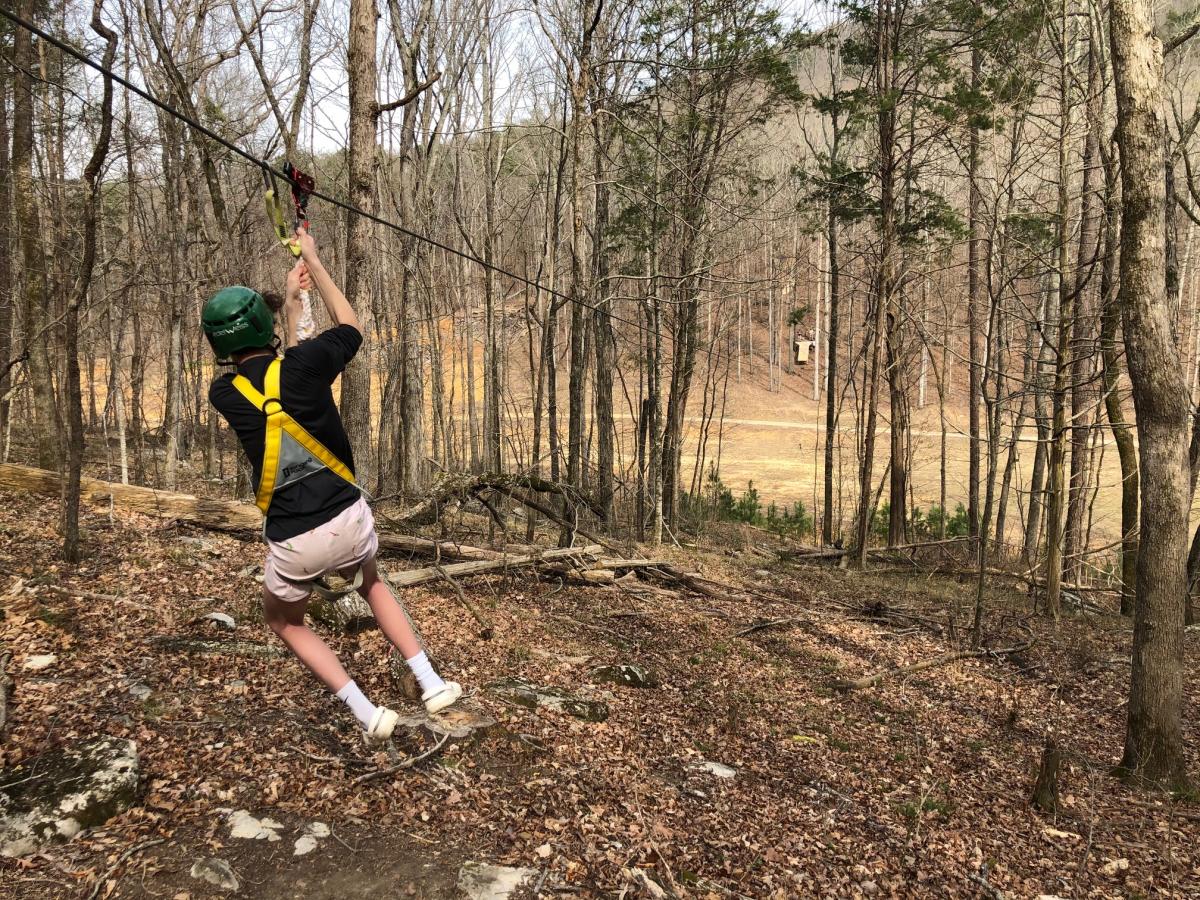 Vision Zip Line
Vision Ministry is a Christian Camp and Conference Center that supports group retreats and activities through lodging, meals, and activities. And they also offer zip line tours that are open to the public!