Scenic North Alabama Motorcycle Route - Lookout Mountain Parkway
The Lookout Mountain Parkway spans three states as it stretches across Lookout Mountain from Gadsden, Alabama to Chattanooga, Tennessee. The Lookout Mountain Parkway begins at Noccalula Falls Park in Gadsden and is easily accessible via exit #188 off Interstate 59 and following Highway 211 to Noccalula Falls Park. Turn to the left on Tabor Road in front of the Park to begin your incredible journey across the scenic Lookout Mountain.

Within the 93-mile journey, one will find waterfalls, canyons, scenic brow vistas, unique towns and villages, state and national parks and preserves and other natural wonders. The Parkway was named as one of the most scenic drives in America by Reader's Digest.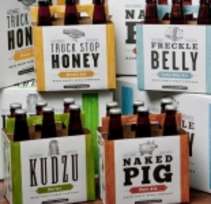 1. Back Forty Beer
Inspired by an old agricultural term referring to the 40 acres of land farthest from the barn, the name of Back Forty Beer Company is a bit of a contradiction. They source their ingredients close to home for beers like the Truck Stop Honey Brown and Freckle Belly India Pale. Get a taste as you tour the microbrewery or take a seat in the taproom, both located in downtown Gadsden.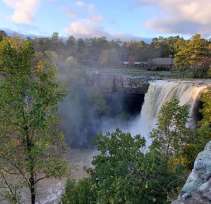 Noccalula Falls Park
Location:

1500 Noccalula Rd Gadsden, AL 35904

Phone:

256 549-4663 256 549-4680 Kerry & Jennif
2. Noccalula Falls Park
Nestled among the trees in the park is a pioneer village, a group of rustic, hand-hewn log buildings representing a display of pioneer living conditions, included in the village are a country store, grist mill, covered bridge, pioneer home, smoke house, blacksmith shop and more. Other park attractions include a War Memorial and Museum, botanical gardens, hiking trails, sightseeing train, playground, carpet golf, picnic pavilions, Wedding Chapel and honeymoon cabins, and meeting facilities.
3. Grace's High Falls
Located within the 14,000 acres of Little River Canyon National Preserve is Grace's High Falls. Though only seasonal, this waterfall is one of Alabama's highest waterfalls. At 133 feet high, the waterfall features a view you can't find anywhere else. When rainfall is high, a significant amount of smaller creeks and waterfalls can be seen while exploring the area.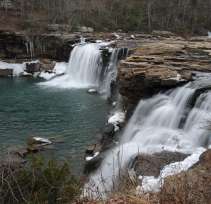 4. Little River Falls
Located at the north end of America's deepest and most extensive canyon systems east of the Mississippi, Little River Falls is surrounded by 14,000 acres of beauty.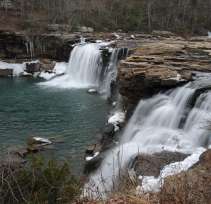 5. Little River Canyon Center
A partnership between Jacksonville State University and Little River Canyon National Preserve. The Center provides visitors with information, educational and recreational opportunities, and an impressive HD film about Little River Canyon.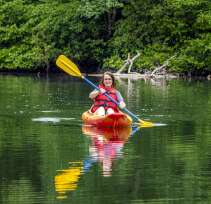 DeSoto State Park
Location:

1299 Blalock Drive. NE Fort Payne, AL 35967

Phone:

(256) 845-0051
6. DeSoto State Park
Offers a lodge, cabins, motel, full service restaurant, campground, primitive camping, nature center, hiking and biking trails, Olympic-size pool, canoeing, boating, and fishing areas. Located atop Lookout Mountain near Little River Canyon National Preserve and near DeSoto Falls day use area.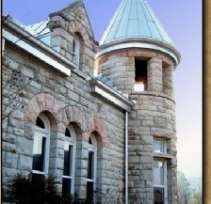 7. Fort Payne Depot Museum
Features exhibits typical of the lifestyles of the late 1800s and the early 1900s. The museum features Native American pottery, basketry, tools, and clothing. Old Fort Payne Depot was built by the Alabama Great Southern Railroad in 1891.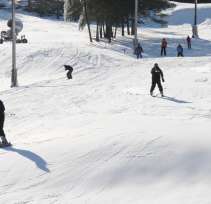 8. Cloudmont Ski and Golf Resort