Winston County has a unique history. Known as the Free State of Winston, the county refused to secede from the Union and wanted to remain neutral during the Civil War. Much of the county is rural, and Bankhead National Forest makes up about 75% of the county. The forest has hiking trails, picnic spots, and beautiful waterfalls.
Bankhead National Forest
Bankhead National Forest is one of Alabama's four national forests. It's a beautiful forest that's located in Lawrence and Winston counties, and it's a paradise for waterfall hunters. Kinlock Falls and Turkey Foot Falls are on our North Alabama Waterfall Trail, but there are many, many other named and unnamed falls that you'll find on a hike through the forest. There are four recreation areas that provide camping, hiking, picnicking, swimming, and kayaking opportunities. (photo by North Alabama Ambassador Lane Leopard)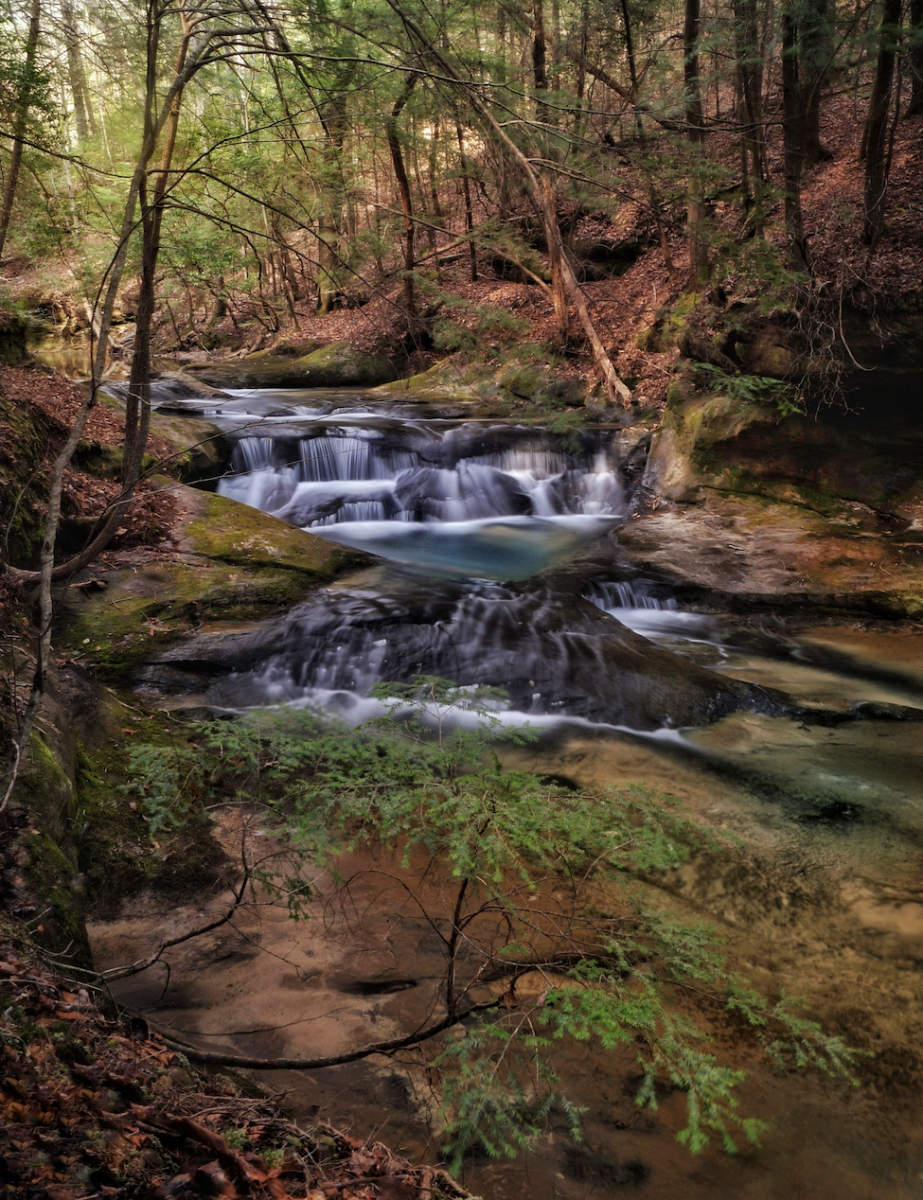 Natural Bridge Park
Natural Bridge Park in Winston County is a 148-foot sandstone bridge that towers 60 feet above winding pathways, and it's the longest natural bridge east of the Rockies. It's definitely a majestic sight to see. (photo by North Alabama Ambassador Lesia Bevis)
Dual Destiny Monument
The Dual Destiny Monument is a reminder of Winston County's unique history in the Civil War. Refusing to secede from the Union with the rest of the southern states, Winston County became known as the Free State of Winston. This monument is located at the courthouse in Double Springs.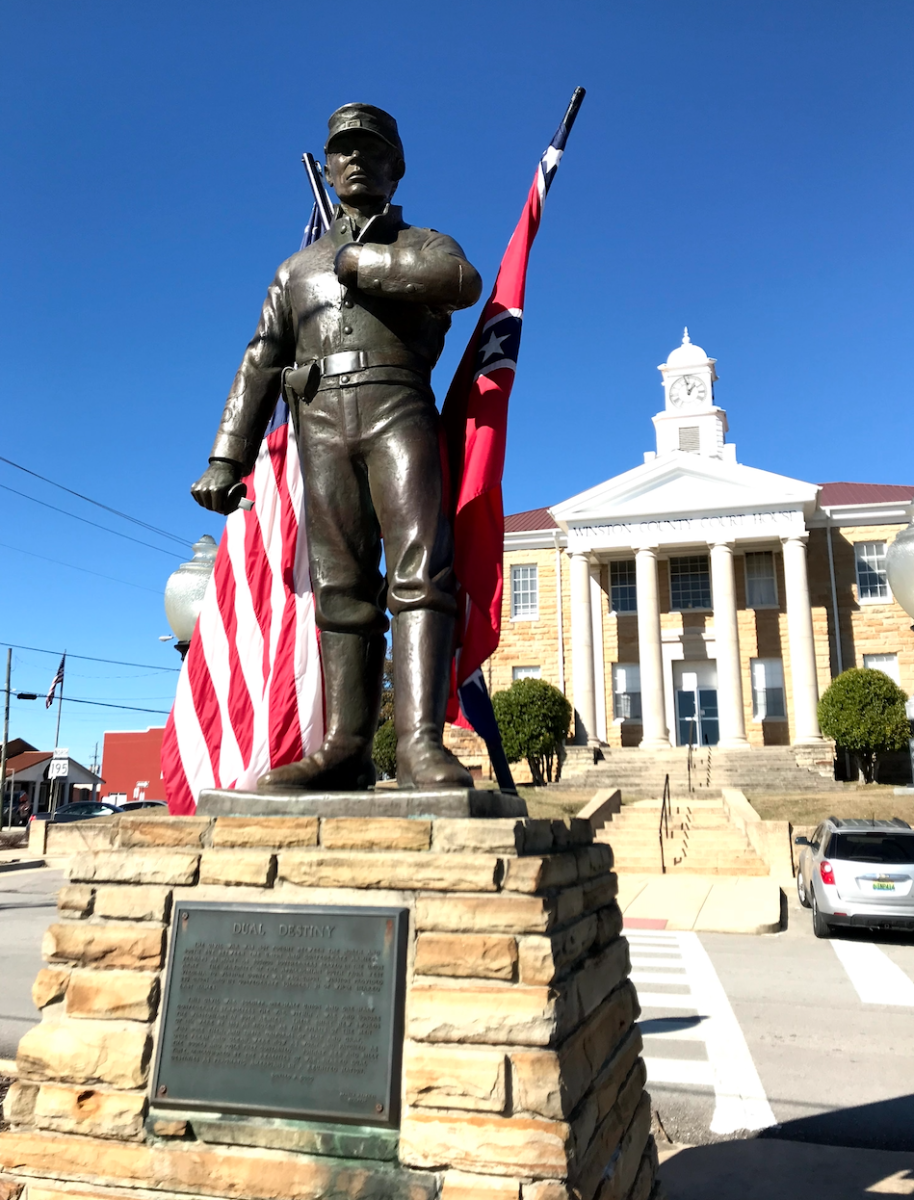 Houston Jail
Circa 1868, the Houston Historic Jail is the oldest such structure in the state and the second oldest in the country. Houston was the first county seat of Winston County, which was named in honor of the first native born Governor of Alabama, John Anthony Winston.
Kinlock Falls
Located along Hubbard Creek in the Bankhead National Forest, Kinlock Falls offers a magnificent view, and it's a place where people go to swim. Kinlock Falls is also on our North Alabama Waterfall Trail. (photo by North Alabama Ambassador Pat Yancey)
Turkey Foot Falls
Rich in Native American and pioneer history, Turkey Foot Falls is just a 30-minute walk from the Sipsey River Picnic Grounds and Recreation Area. It's also on our North Alabama Waterfall Trail.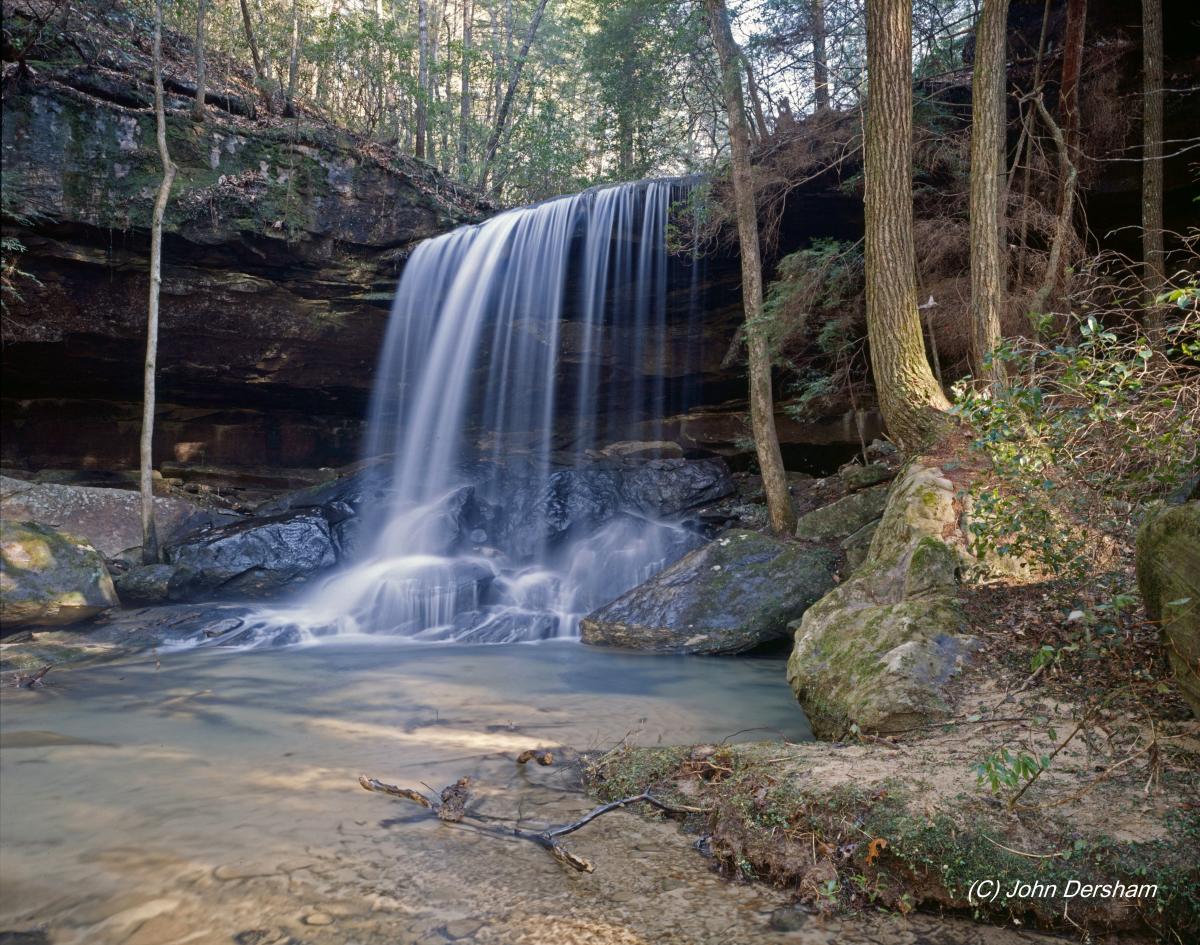 Lakeshore Marina & Inn
The Lakeshore Restaurant, Marina & Lodge is perfect for a weekend getaway! It is a 34-room condo resort with lakeside restaurant, banquet hall available for rent, dry storage, hunting leases, and lounge.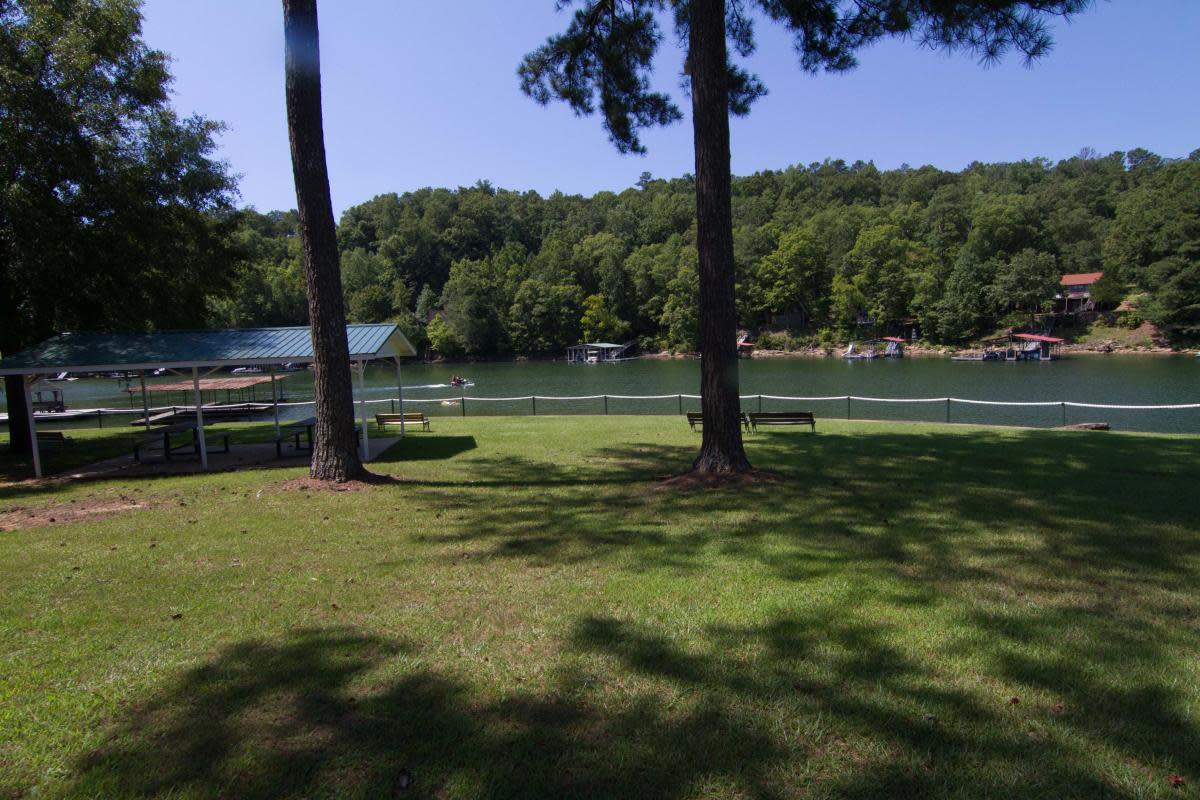 Arley Days Festival
For the past 45 years, the Arley Day Festival, Car Show and Parade has brought colossal fun to the small North Alabama town with a day free, family-friendly activities. The one-day event is a celebration of the town of Arley and features a parade, craft vendors, games, rides, food trucks, pancake breakfast, and more. The event takes place at D. H. Hamner Park located on Helicon Road/Highway 77 in Arley.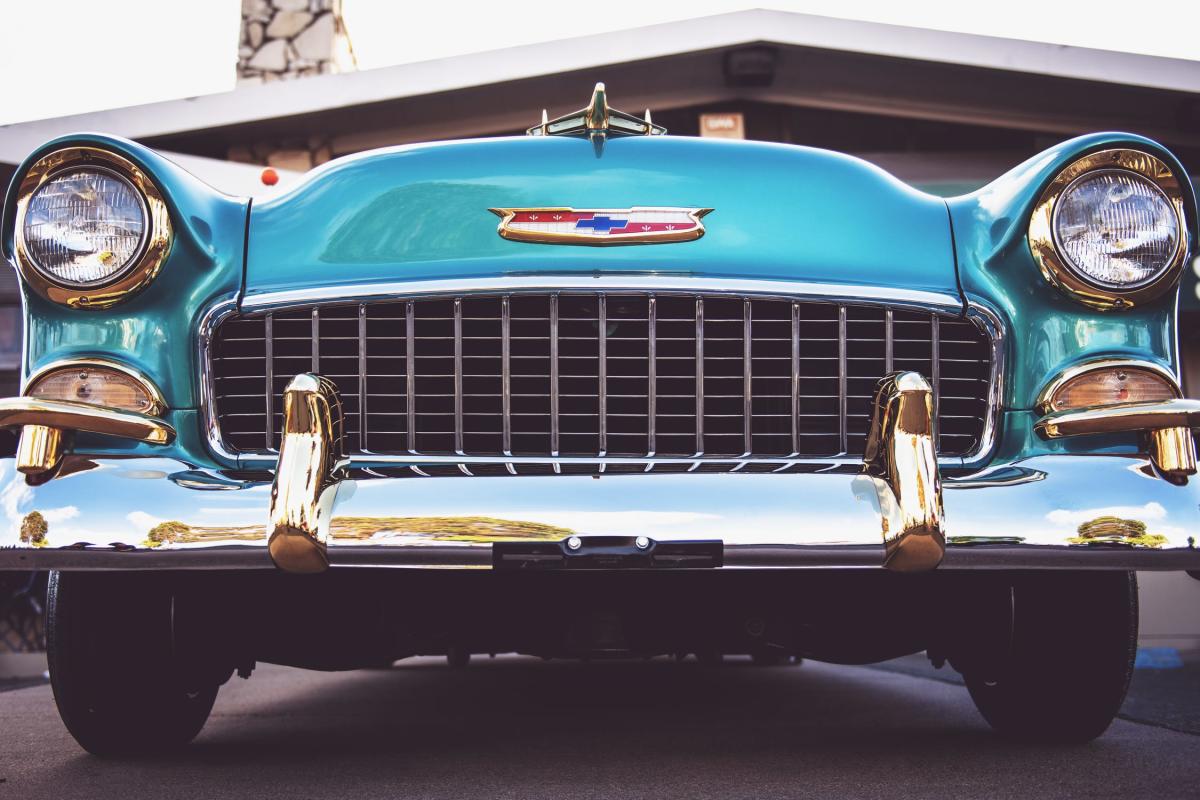 911 Festival in Haleyville
The first 911 phone call was made from Haleyville on February 16, 1968. The 911 Festival honors all police, fire, and emergency personnel and includes a street dance, parade, arts & crafts, car show, children's activities, and, of course festival food.