Jackson County is rich in natural beauty and history. Located near Lake Guntersville, the fishing is fantastic. There are many opportunities to get outdoors at the Walls of Jericho, Goosepond Colony, and Russell Cave National Monument. You'll find some great deals at the world-famous Unclaimed Baggage Center in Scottsboro. 
Unclaimed Baggage Center
Unclaimed Baggage Center has been in business for 47 years and all started when Doyle Owens went to Washington D.C. in a borrowed truck and a $300 loan. He originally sold the items at an old rented house, and it was a huge success. The rest, they say, is history. Today, you can find all kinds of items at Unclaimed Baggage, and you can take a break from the shopping and enjoy a delicious meal at Cups Cafe.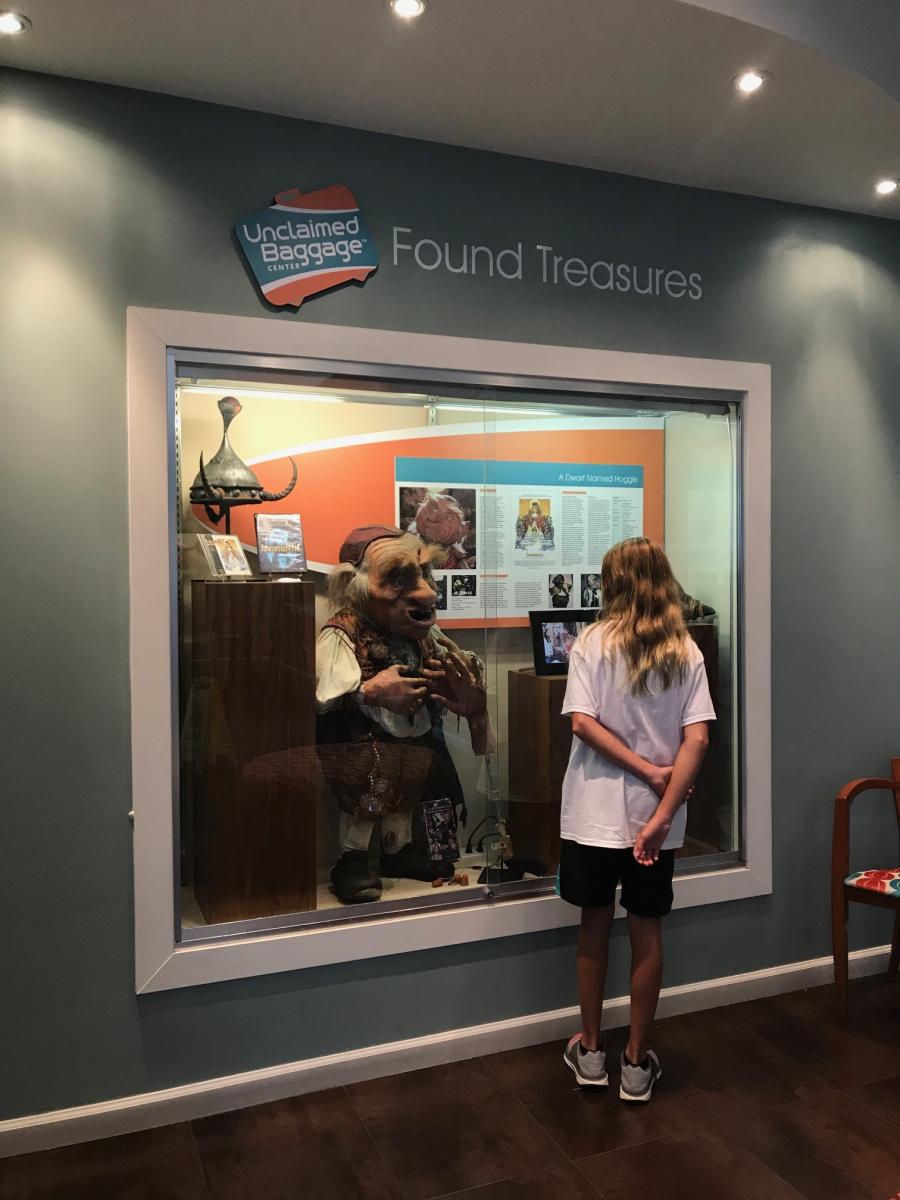 Walls of Jericho
The Walls of Jericho is a 9-mile round trip trail near Scottsboro that is ranked as difficult, but the views are gorgeous. You'll find a waterfall, various rock formations, and you can camp there as well. (photo by North Alabama Ambassador Robert Posey)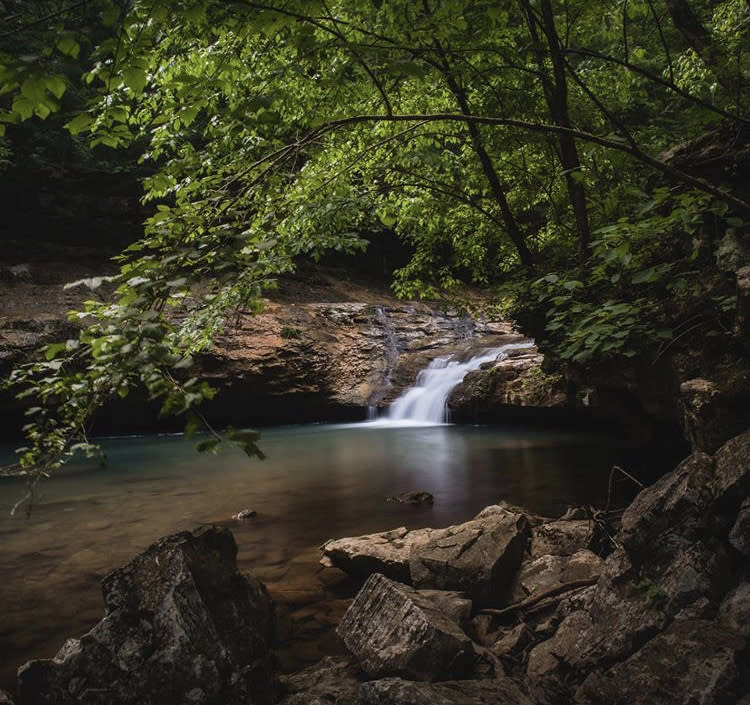 Goosepond Colony
Located on the banks of the Tennessee River's beautiful Lake Guntersville and nestled into the picturesque Appalachian Mountains, Goose Pond Colony is a great place to escape. Goose Pond Colony is a municipal park offering camping, lodge, cottages, picnicking, nature trails, boat fuel, tackle shop, amphitheater, and golf.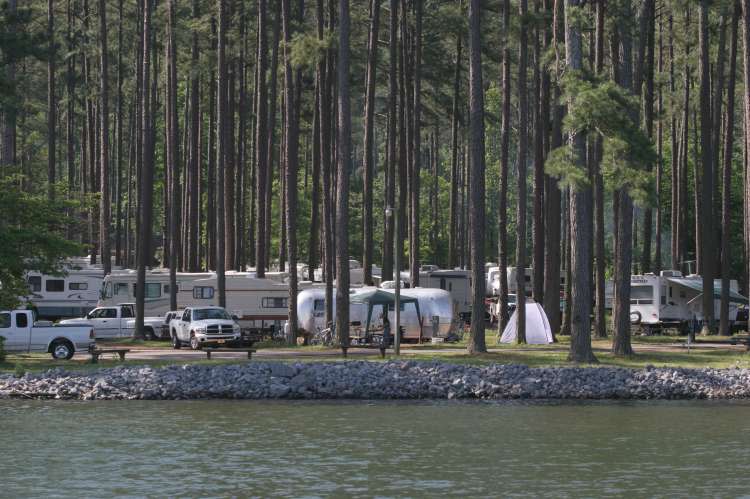 Pisgah Gorge Waterfall
Pisgah Gorge Falls includes two large waterfalls that are each close to 100 feet tall. There's a short approximately 1.5 mile hike to get to the waterfall. (photo by North Alabama Ambassador Amanda Bridges-Dunn)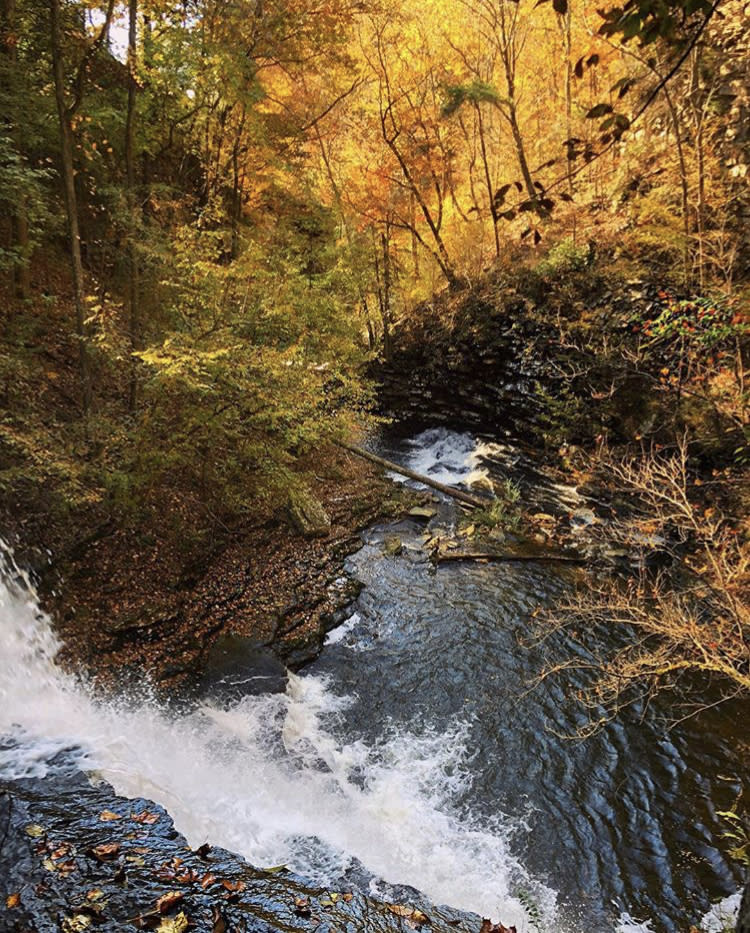 Scottsboro Boys Museum
The Scottsboro Boy's case was a pivotal case in the Civil Rights Movement in the 1930s when nine black youths were falsely charged with raping two white women in Alabama. Learn how this historical case landed a spot on the National Civil Rights Trail.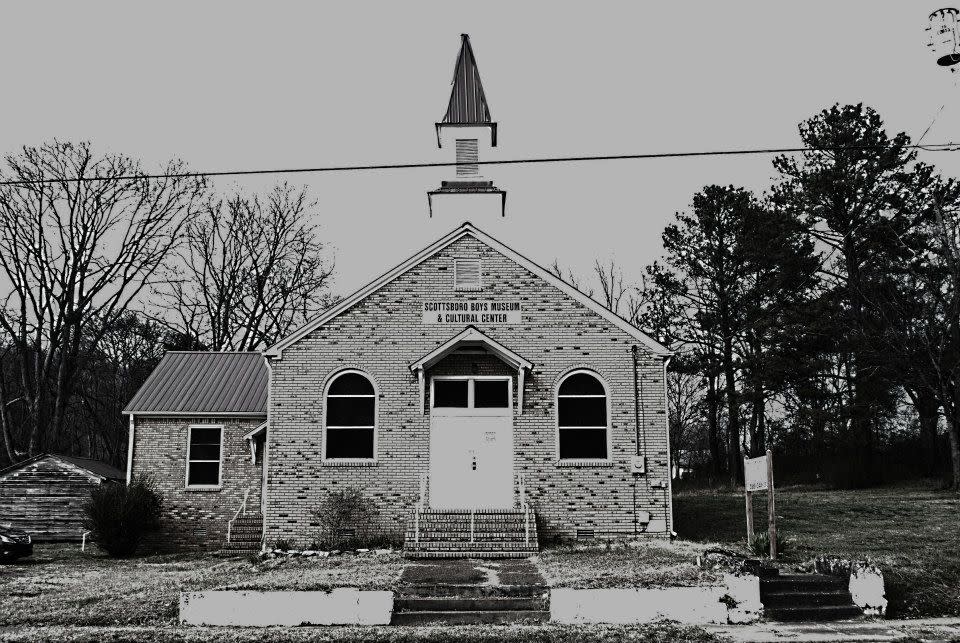 Stephen's Gap Cave
Stephen's Gap Cave is one of the most popular caves in north Alabama, and when you see it it's no wonder why! The 143-foot cave is a popular spot for pictures like the one below when the light comes in just right, which is anywhere from 10am-2pm. The cave is open to the public, but you do have to apply for a permit in order to hike or rappel in the cave. (photo by North Alabama Ambassador Amanda Bridges-Dunn)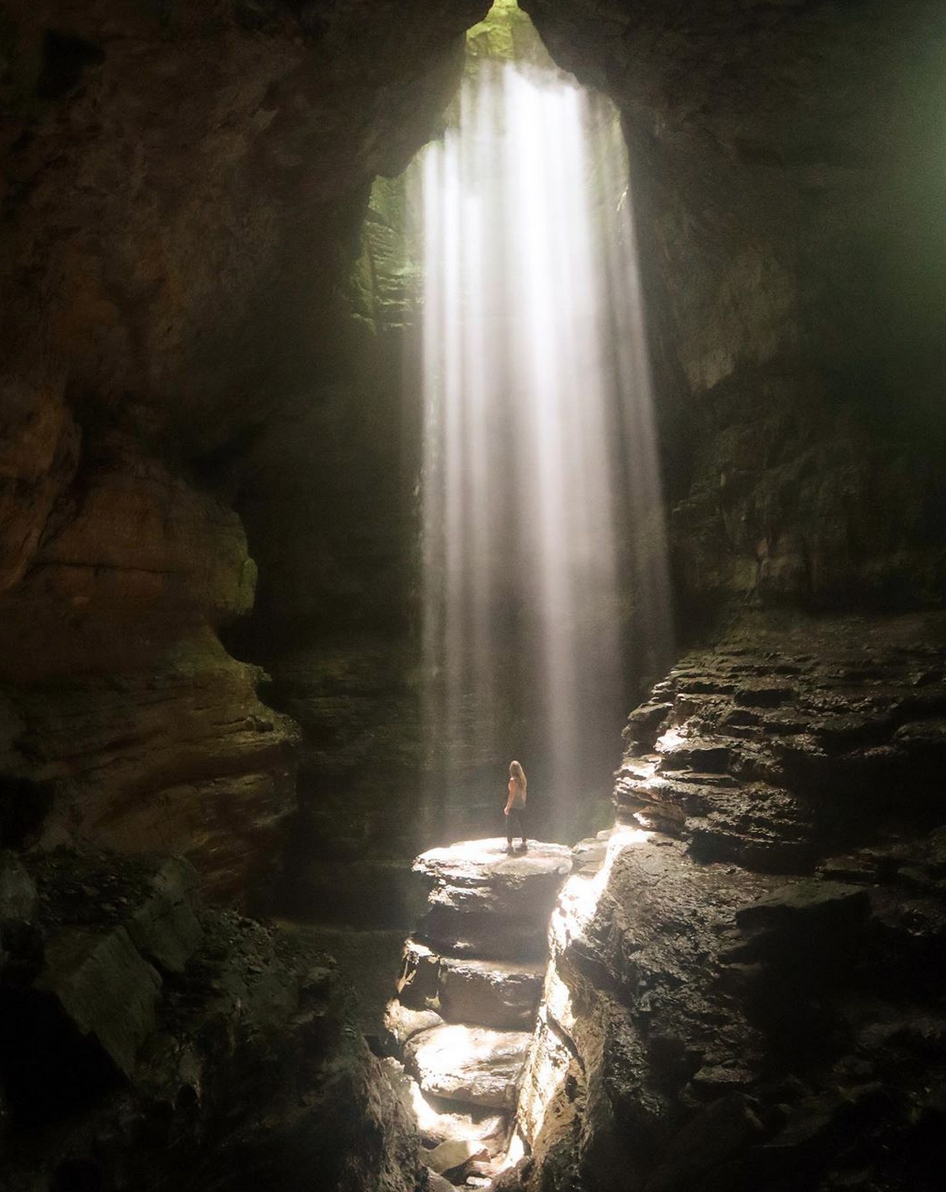 Visit the Historic Railroad Depots
The Stevenson Railroad Depot Museum was an important Civil War railroad junction, and the station now houses a collection of military, agricultural, Indian artifacts, railroad, and other local memorabilia. It's also listed on the National Register of Historic Places.
The Scottsboro Freight Depot is one of three remaining pre-Civil War depots in Alabama. Built by the Memphis and Charleston Railroad in 1861, the Scottsboro Depot saw active service for 132 years. On January 8, 1865, Union troops defended the building against siege by Confederate infantry and artillery. Damage from the skirmish is still visible.
The Bridgeport Depot Museum is home to railroad memorabilia and area historical records as well as Native American and Civil War artifacts. Items in the museum's collection date back to 1807. Constructed in 1917, today's depot is the fourth built on this site and is operated by the City of Bridgeport.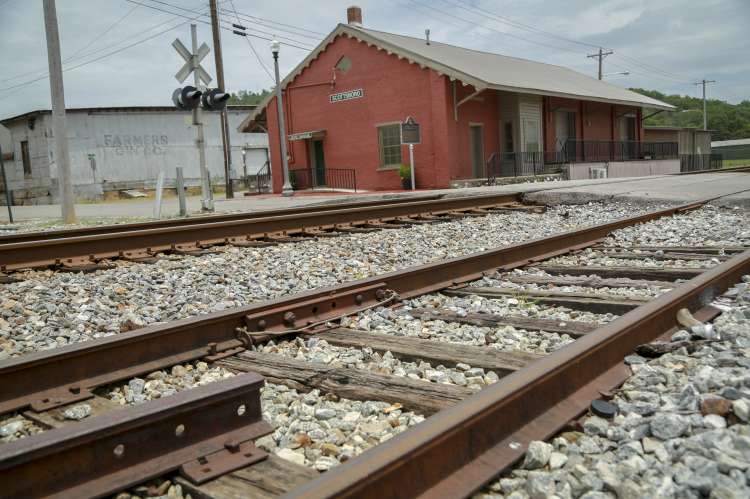 Russell Cave National Monument
For hundreds of generations, Russell Cave provided shelter for the Southeastern Tribes of Indians. Today, you can hike around the cave and learn about the national significance of this archeological site, which is a National Park Service Unit. (photo by North Alabama Ambassador David Parham)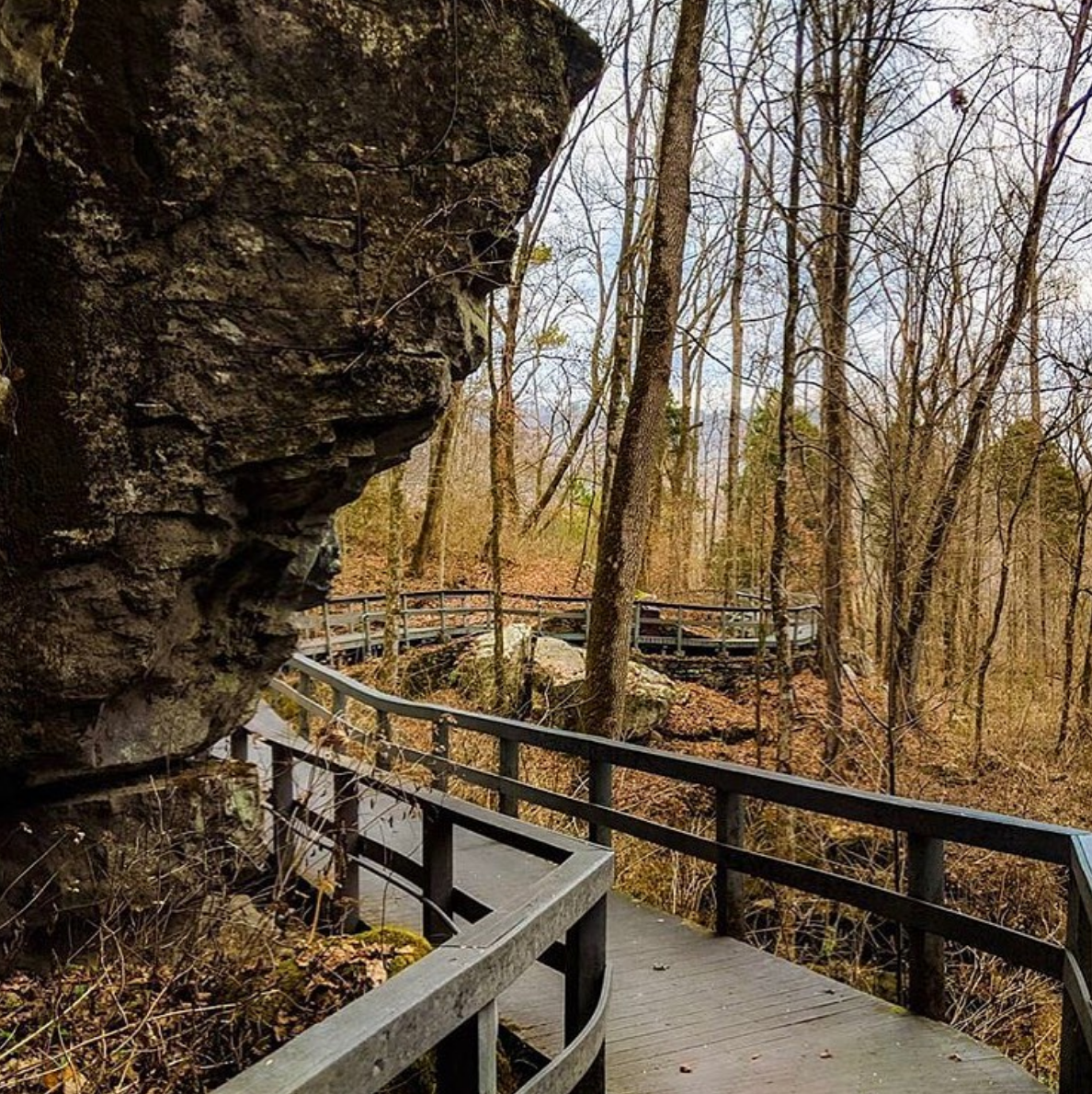 Gorham's Bluff
The view at Gorham's Bluff is spectacular. Hundreds of feet below, the mighty Tennessee River cuts a wide swath through the landscape. It is impossible to stand at the edge and take everything in—the sheer scope and immensity of it all—and not be dazzled. But that is just a fraction of what makes Gorham's Bluff so compelling. Stroll the charming streets, smile at the quaint picket fences, toast the sunsets and fall in love with the community.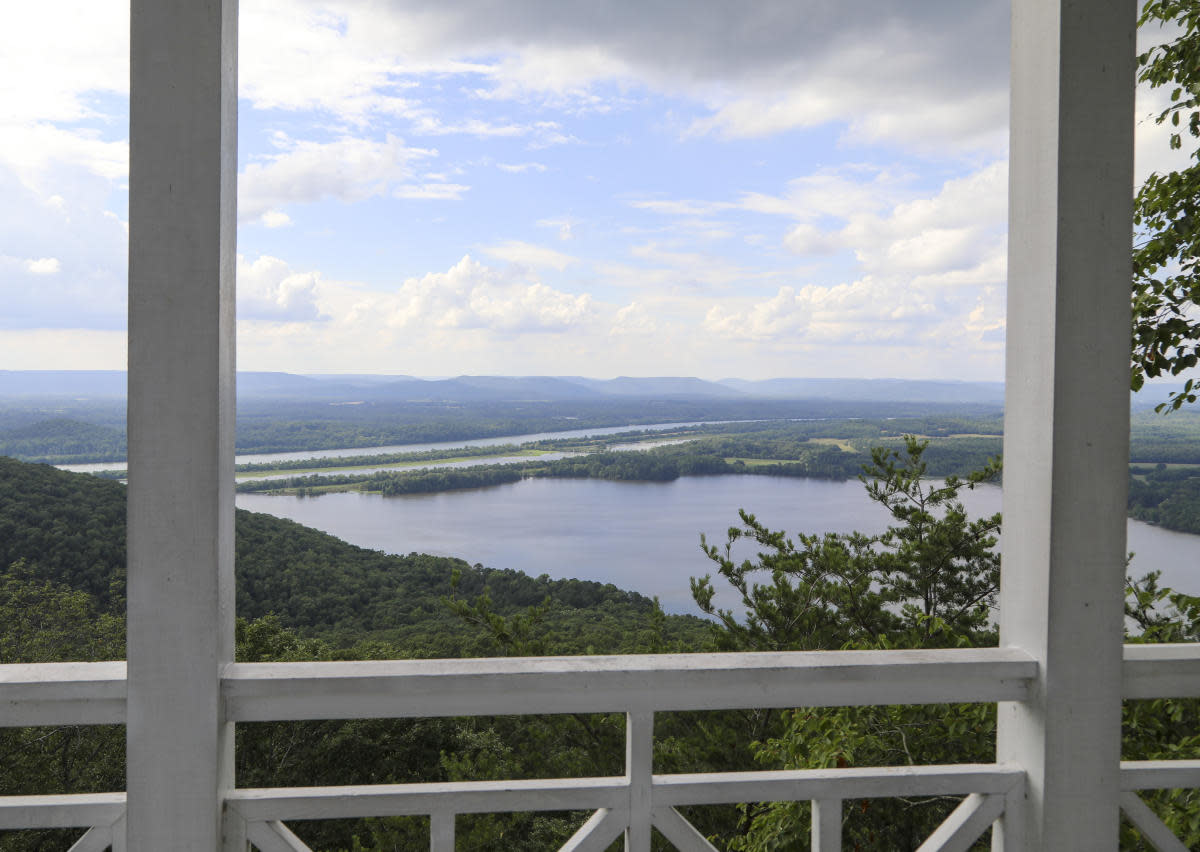 Fish on Lake Guntersville
Lake Guntersville is known all over the country for its amazing bass fishing. It is Alabama's largest lake that spans 69k acres and stretches 75 miles.