North Alabama is fortunate to have seven beautiful state parks that each have a unique feature that makes it a must-visit! Check out these amazing state parks and let us know which one is your favorite.
Bucks Pocket State Park
Bucks Pocket State Park is located near Lake Guntersville, and it has one of the most amazing views in north Alabama! There's an overlook that lets you see for miles. It's especially pretty in the spring when everything is so green and in the fall when the leaves are vibrant fall colors. Bucks Pocket has a campground, hiking trails, and ORV trails. There's also places to have picnics and fish. Legend has it, too, that politicians who lost elections would retreat to this beautiful area to "lick their wounds" before facing the public again. (photo by Robert Posey)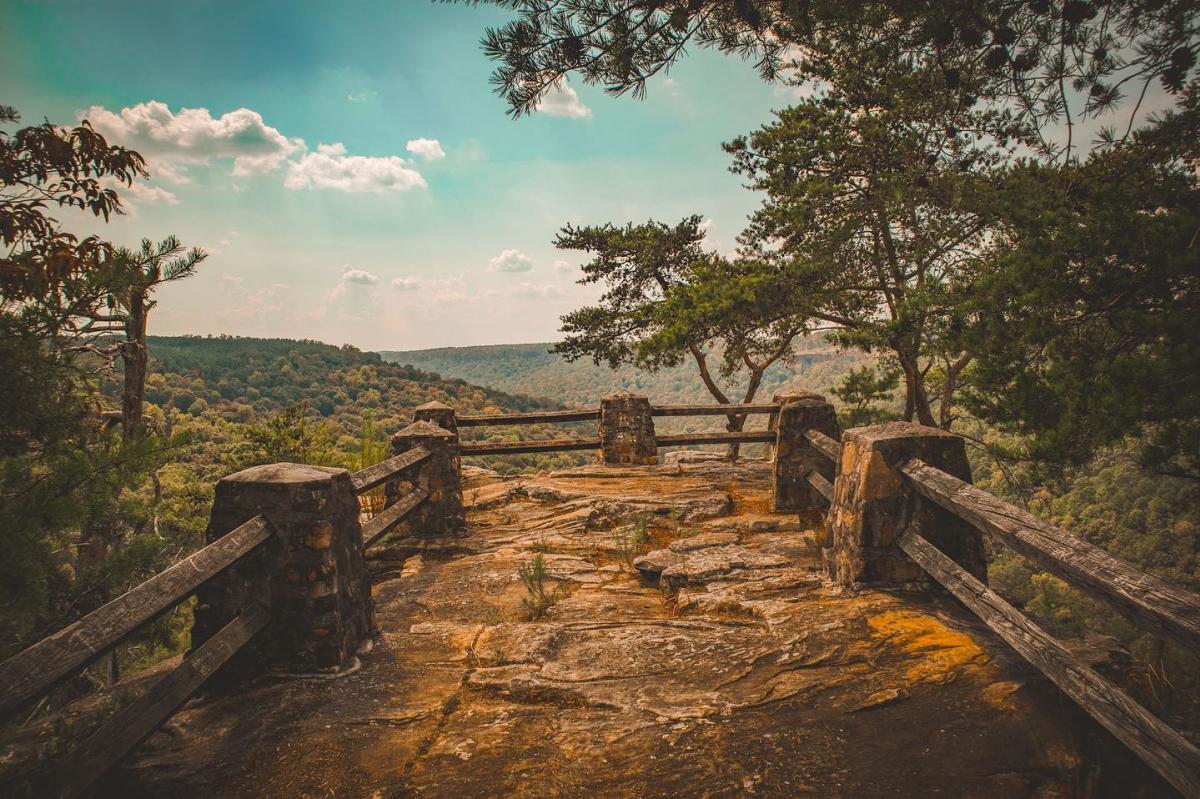 Cathedral Caverns State Park
Cathedral Caverns State Park is quite a sight to see! You can go deep in this huge cave and see all kinds of stalactites and stalagmites throughout. There's even a frozen waterfall! On a guided tour through this amazing cave, you'll learn interesting facts like how human habitation can be traced back 8,000 years in the cave. The park has camping, cabins, and gem mining. (photo by Scott Baker)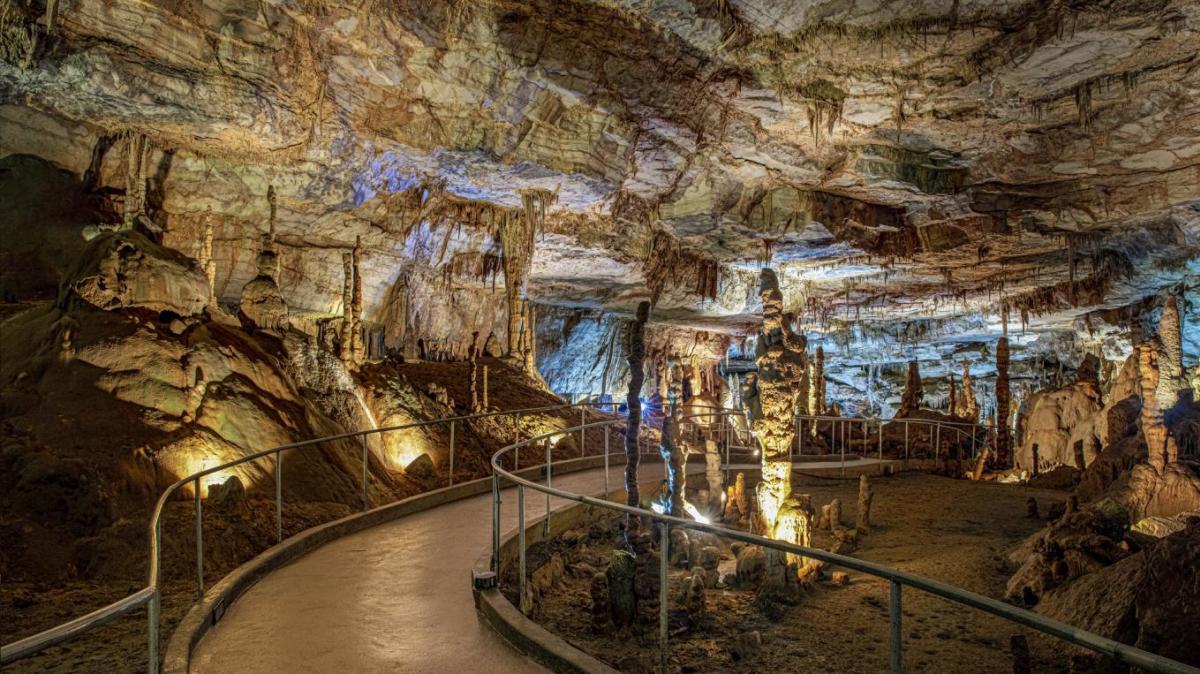 DeSoto State Park
DeSoto State Park is located on the northeast side of the region atop Lookout Mountain. You'll find 25 miles of hiking trails, waterfalls, camping, cozy hotel rooms, delicious restaurant, and for the thrill seeker, you'll find Screaming Eagle Zip Lines. This is an exhilarating way to see beautiful views of the park. There's also a playground, picnic area, swimming pool, and CCC museum. (photo by Scott Baker)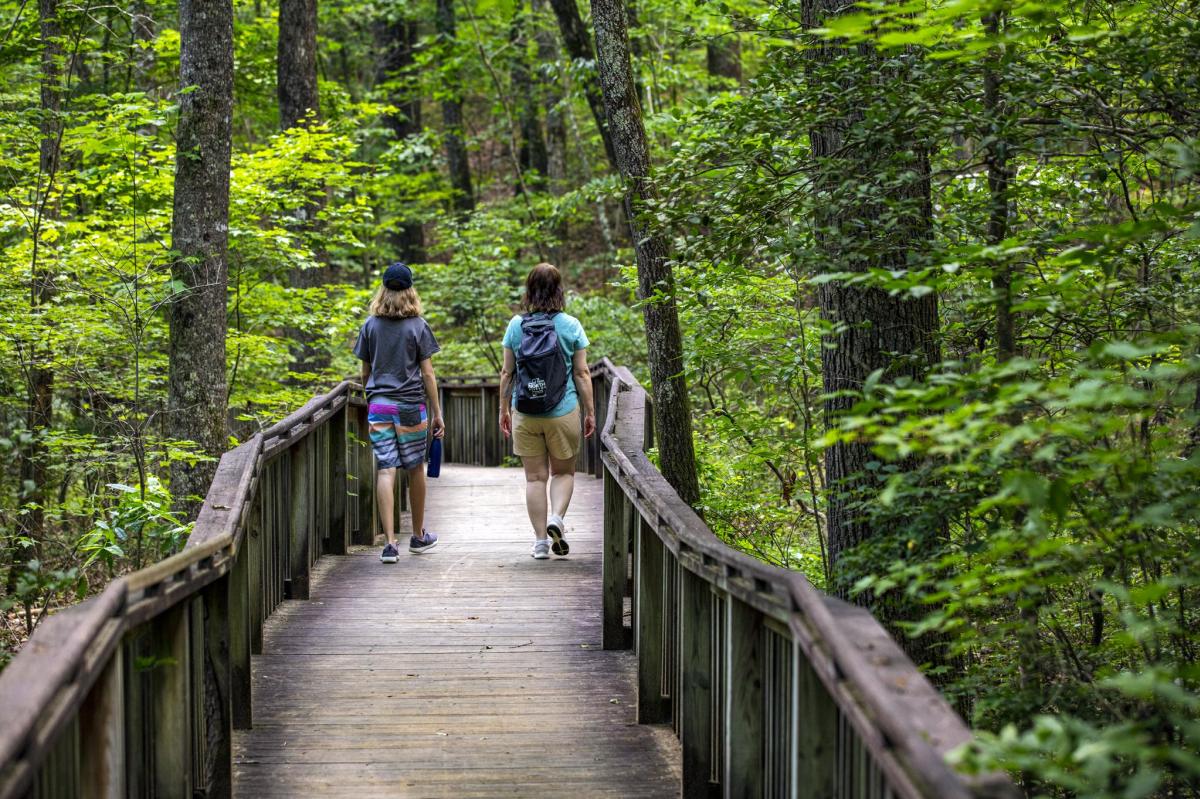 Joe Wheeler State Park
Joe Wheeler State Park is located on Wheeler Lake and features a beautiful marina where many people dock their sailboats and other boats. The park features a newly-renovated campground, day-use area for swimming, cozy lodge with a restaurant, hiking trails, and more. Wheeler Scenic Lake Cruises also takes people out on a Wheeler Lake tour throughout the year.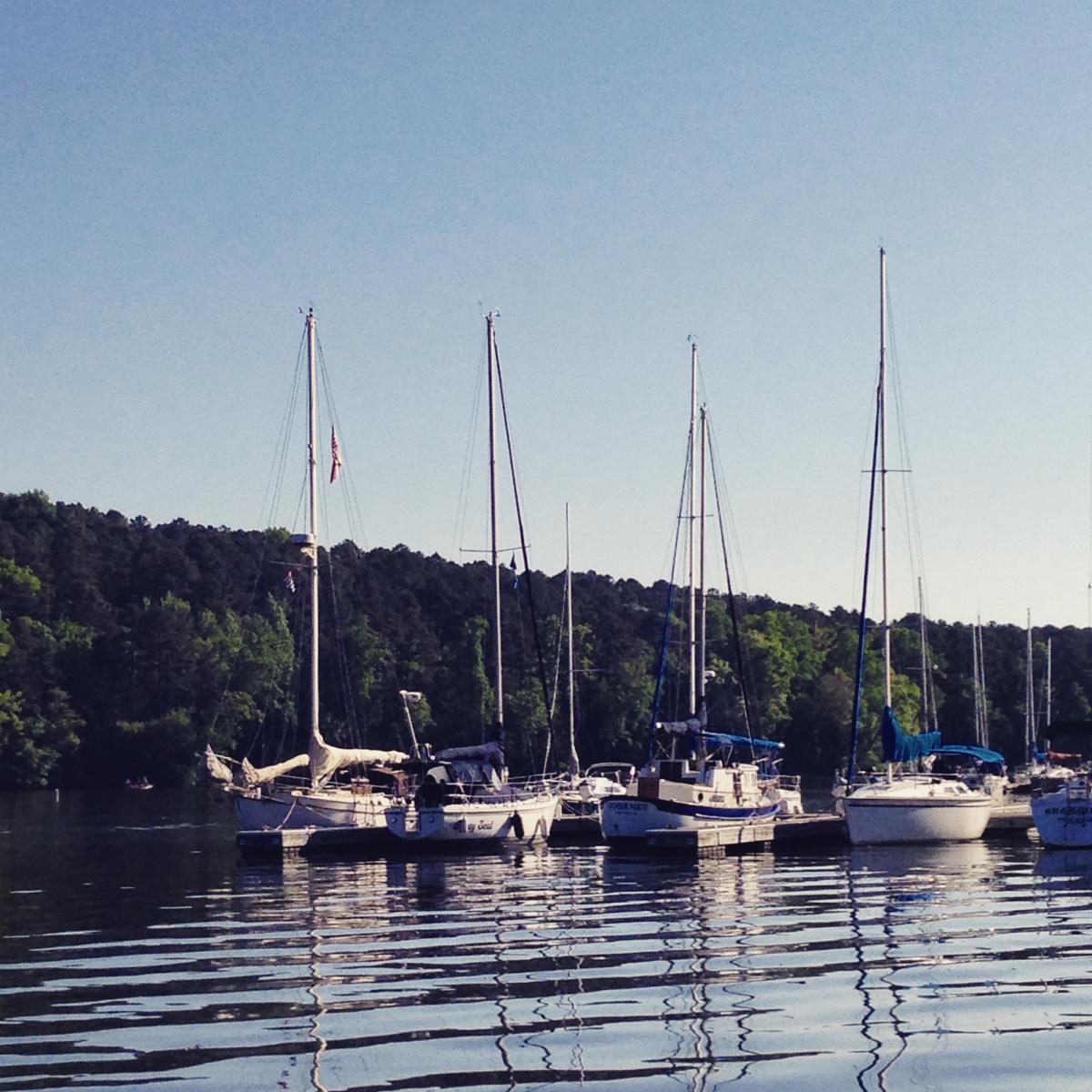 Lake Guntersville State Park
Lake Guntersville State Park has an amazing backdrop - the lake! Lake Guntersville is known for its abundant fishing, and when you stay in the state park to fish, you won't be disappointed. You'll find lots of wildlife, including majestic bald eagles that live near the water. The state park hosts Eagle Awareness Weekends each winter to highlight the population of eagle that call Lake Guntersville home. There's a gorgeous lodge and restaurant, camping, cabins & cottages, golf course, and Screaming Eagle Zip Lines. You'll see breathtaking views of the lake from the zip lines! (photo by Explore Lake Guntersville)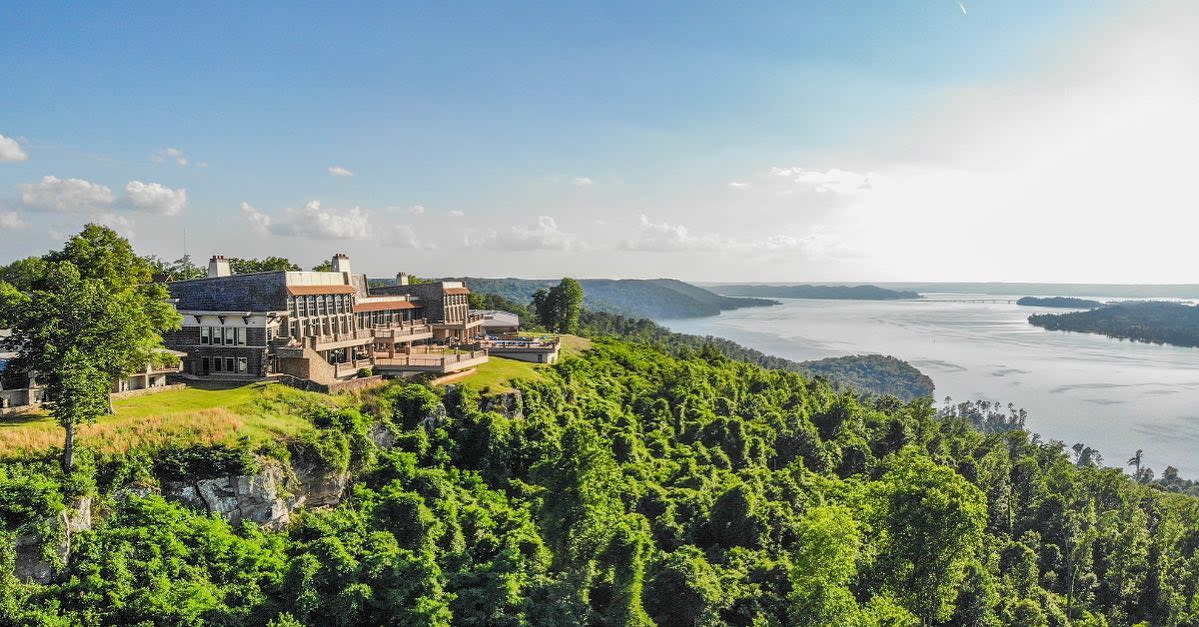 Monte Sano State Park
Monte Sano State Park sits atop Monte Sano Mountain just minutes from downtown Huntsville. You'll find amazing views from this state park! There's miles of mountaintop trails, family picnic areas, and a Japanese garden & teahouse. You can stay in one of the 14 renovated cabins, or the park features 89 campsites.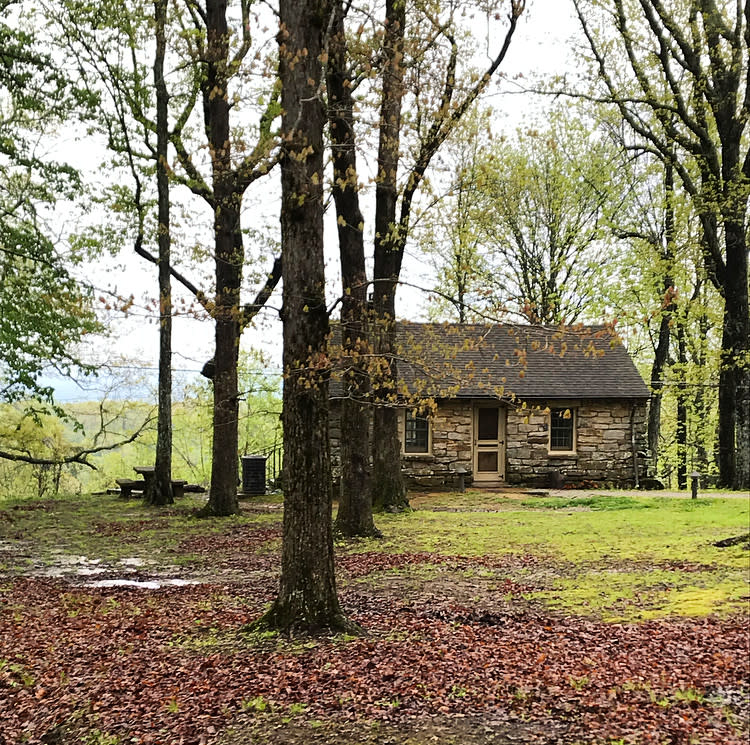 Rickwood Caverns State Park
Rickwood Caverns State Park is another state park with a deep cavern to explore! The 260 million-year-old limestone formations, blind cave fish, and underground pool are just a few of the natural wonders exhibited in this colorful cavern. The park features an Olympic-size swimming pool, snack bar, picnic area, large and small picnic shelter, hiking trails, playground, campground and gift shop. The caverns themselves were water-formed during the Mississippian period over 260 million years ago. Rickwood Caverns still contains active "living formations," as mineral-laden water droplets build colorful structures and flowstones. Rickwood Cave reveals that it was carved from an ocean bed - shell fragments and fossils of marine life are clearly visible along the cavern ceiling and walls. Many curiosities are featured on guided tours of the "miracle mile" at Rickwood Caverns State Park.