The Power of the Outdoors: Nature is a powerful force that rejuvenates us when we connect with the outdoors in meaningful ways. The birds singing, the sweet smells of blooming flowers, the rushing of a waterfall, the trickling of a stream through the forest, and seeing wildlife excite our senses and refresh our body, mind, and soul. North Alabama has a plethora of opportunities to explore the outdoors. Check out some of the amazing places to discover the power of the outdoors: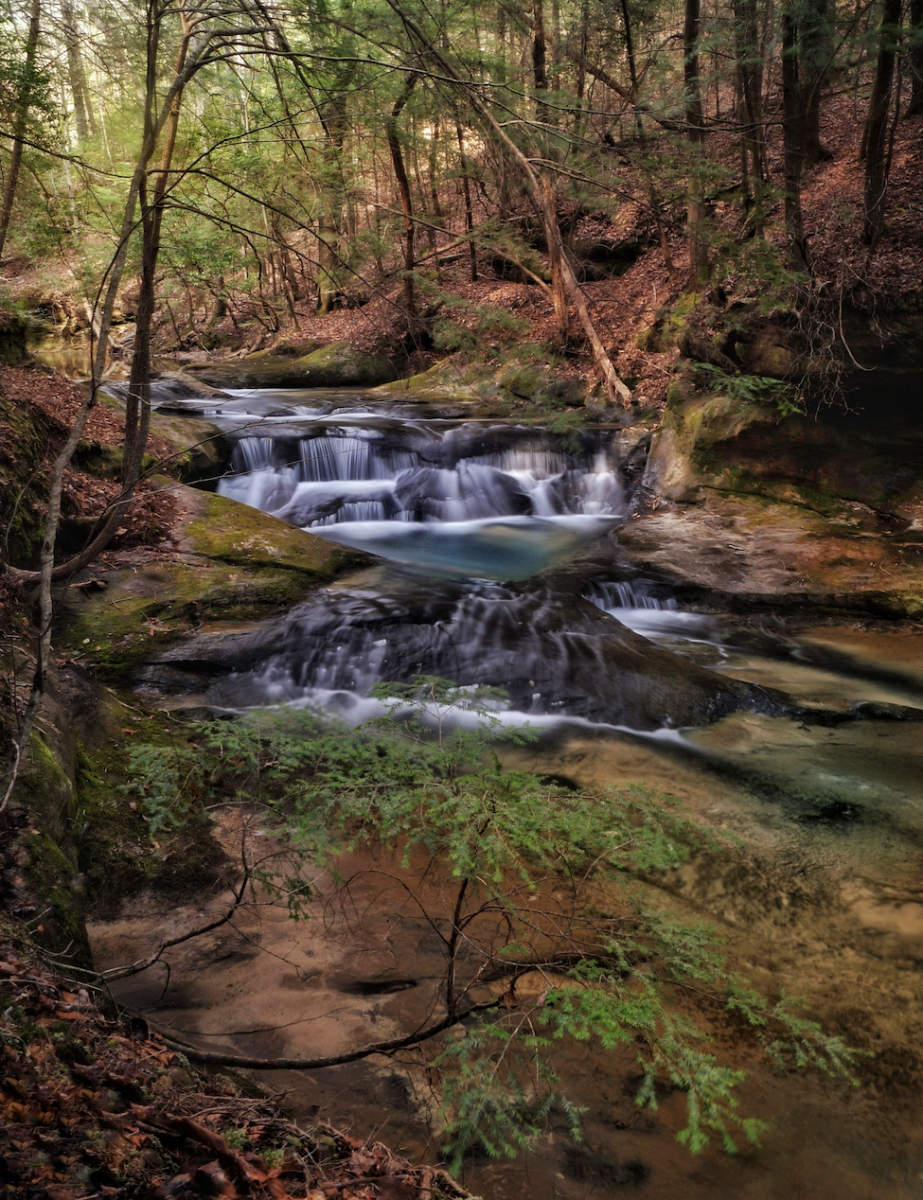 Bankhead National Forest
Bankhead National Forest is one of Alabama's four national forests. It's a beautiful forest that's located in Lawrence and Winston counties, and it's a paradise for waterfall hunters. Kinlock Falls and Turkey Foot Falls are on our North Alabama Waterfall Trail, but there are many, many other named and unnamed falls that you'll find on a hike through the forest. There are four recreation areas that provide camping, hiking, picnicking, swimming, and kayaking opportunities. (photo by North Alabama Ambassador @lane_leopard)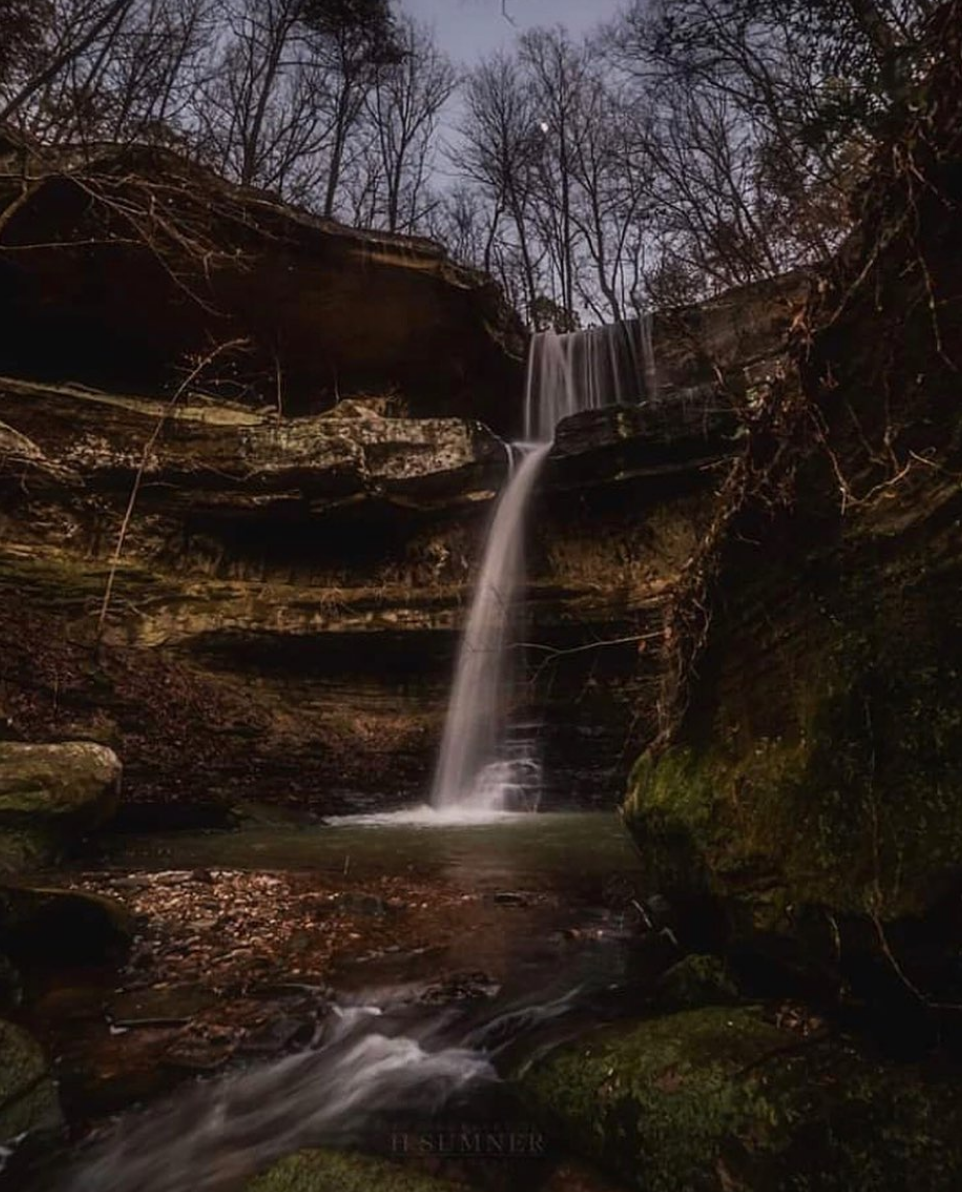 Cane Creek Canyon Nature Preserve
Cane Creek Canyon is a privately-owned 700-acre nature preserve that has 18 miles of hiking trails, several waterfalls, and a breathtaking overlook. It's home to Lacefield Falls, which is on our North Alabama Waterfall Trail. (photo by North Alabama Ambassador @journeysteps_photography)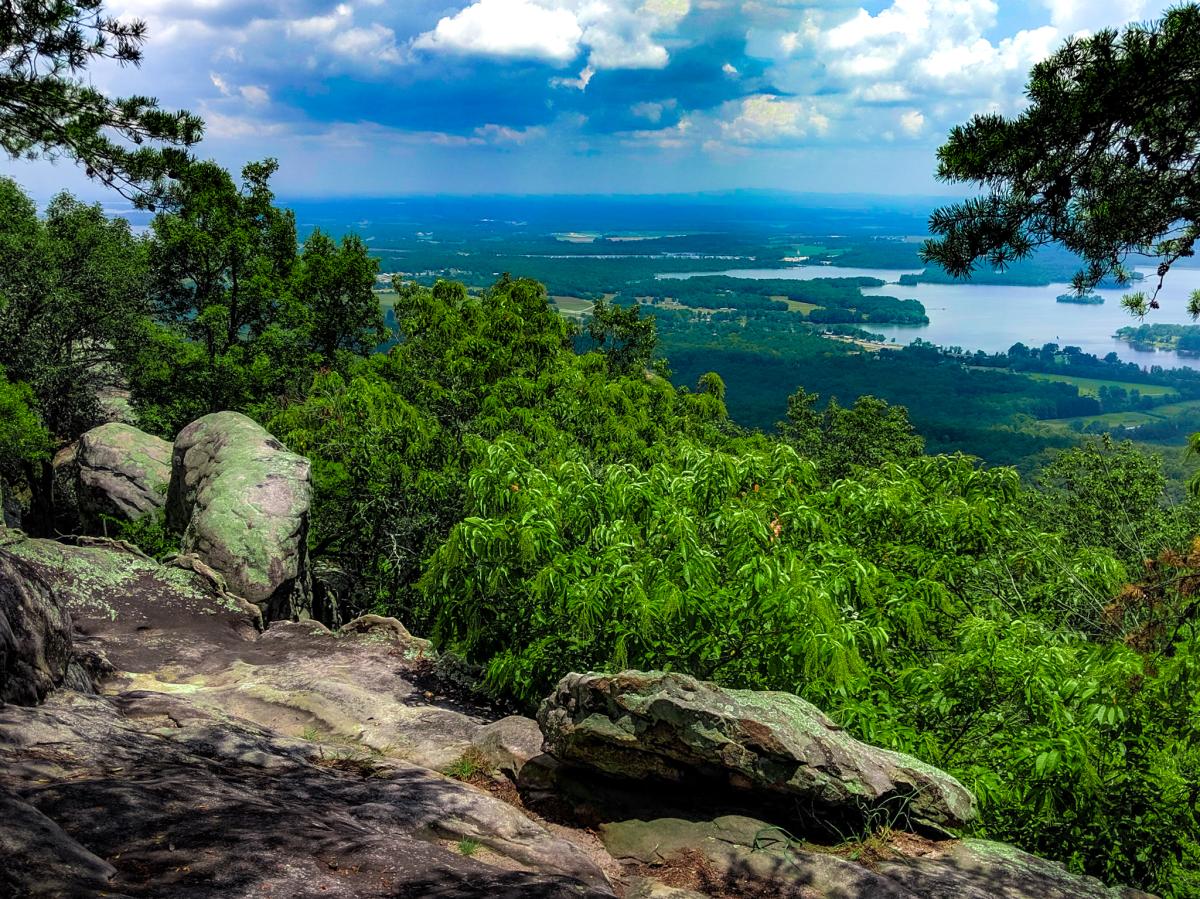 Cherokee Rock Village
If you want to see an amazing view of Weiss Lake in Centre as well as three states, then the top of Cherokee Rock Village is where you need to be! In addition to the breathtaking views, there's miles of trails, crags, and places to camp or have a picnic. Also, a fun fact is that the rock climbing scene in the movie Failure to Launch with Sarah Jessica Parker and Matthew McConaughey was filmed here. (photo by North Alabama Ambassador @huntsvilleadventurer)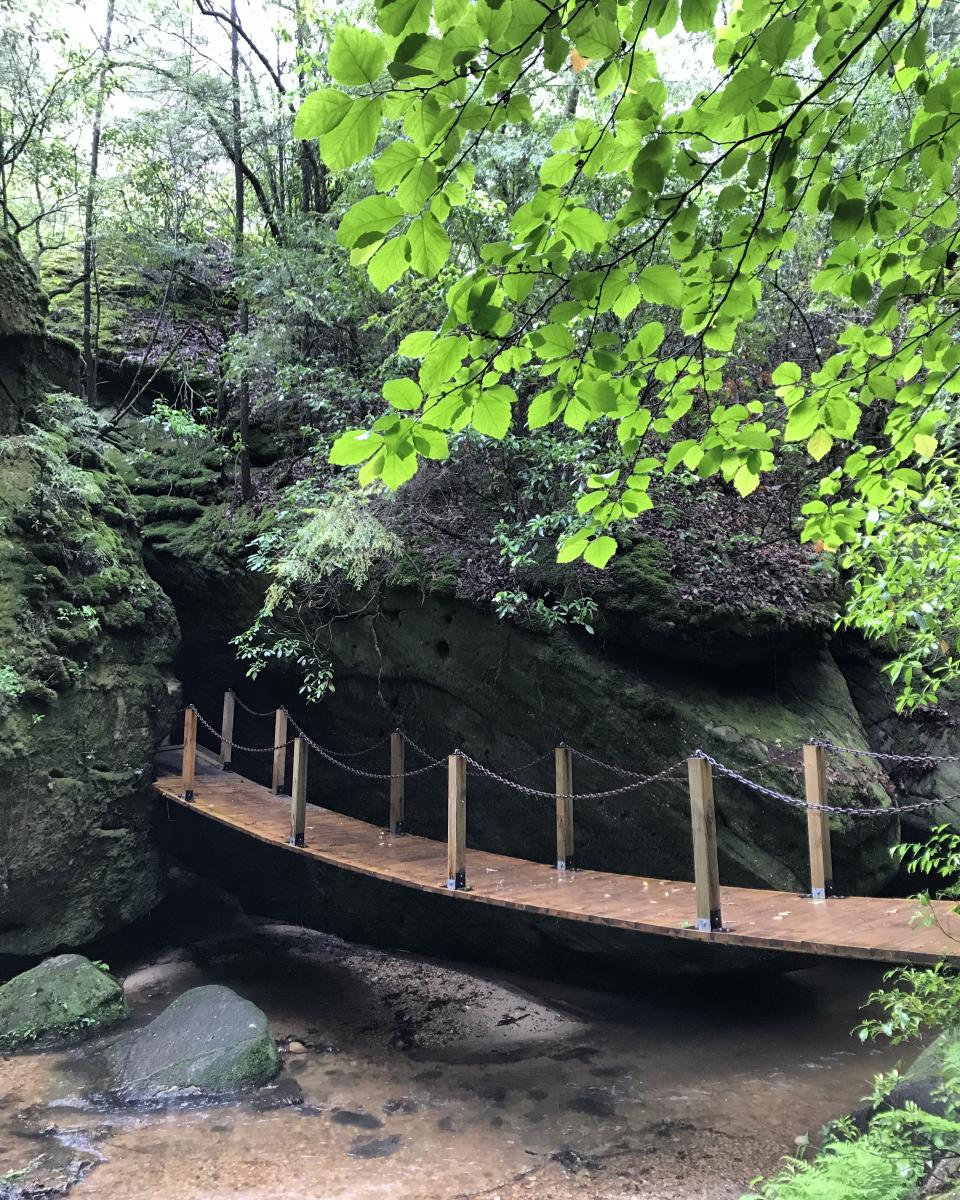 Dismals Canyon
When you hike down into Dismals Canyon, you'll feel like you've gone to another world. There's a trail through the canyon that makes a giant loop. You'll hike across streams, see waterfalls - including Rainbow Falls that's on our North Alabama Waterfall Trail - walk through tight places, and see such beauty not seen anywhere else. You can also take a guided night hike and see glowworms, also known as the Dismalites.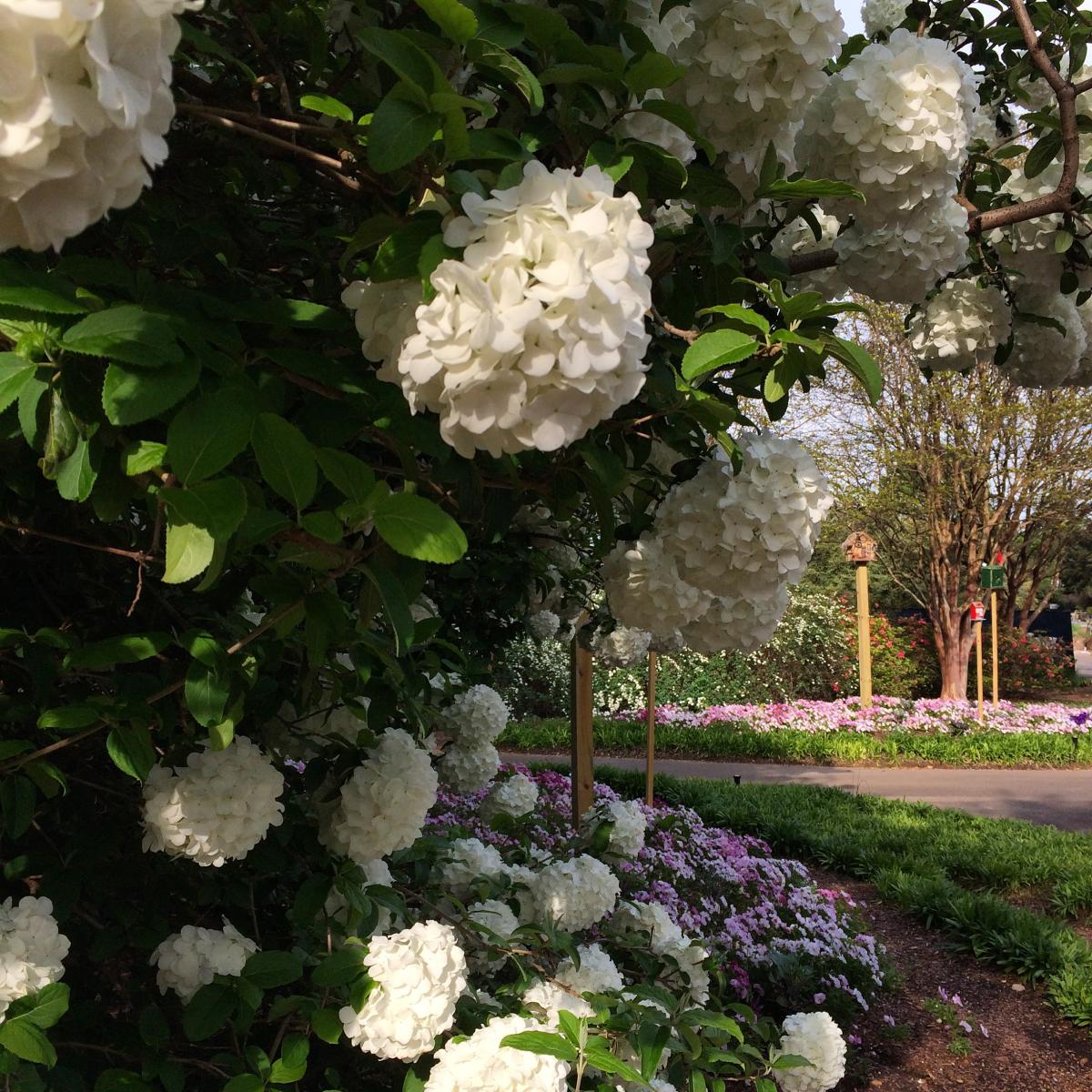 Huntsville Botanical Garden
The Huntsville Botanical Garden is a gorgeous place to visit to see all kinds of flowers, plants, and trees no matter the season. The Garden also offers seasonal festivals and exhibits throughout the garden year round, creating a new experience each time you visit. There's a butterfly house, cafe, and cute gift shop as well.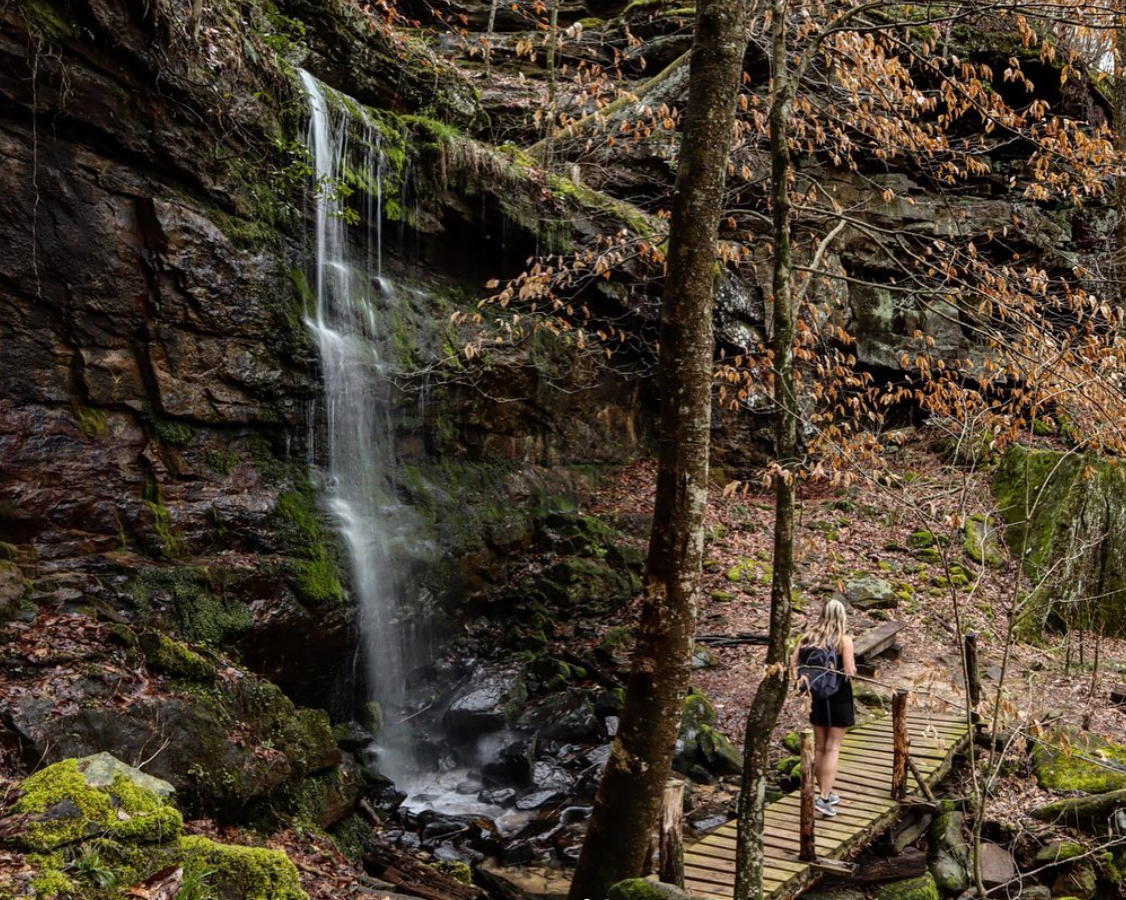 Hurricane Creek Park
Nestled in a 500-foot-deep canyon in the foothills of the Appalachian Mountains, Hurricane Creek Park holds over sixty acres of natural trails and wildlife for outdoor enthusiasts of all ages to enjoy. Hiking, rock climbing, picnicking, and bird-watching are only a few of the many activities the area has to offer. The park winds through four miles of hiking trails deep within the Hurricane Creek Gorge, passing along unique rock formations, cliffsides, and beautiful scenery all around. Park favorites include the Twilight Tunnel and Dead Man's Squeeze, both formed by weathering of the natural rock. Hurricane Creek Park is also a gold mine for rock climbing opportunities, featuring dozens of climbing faces. Admission to the park is free, and it is open from sunrise-to-sunset daily. (photo by North Alabama Ambassador @adventuringlight)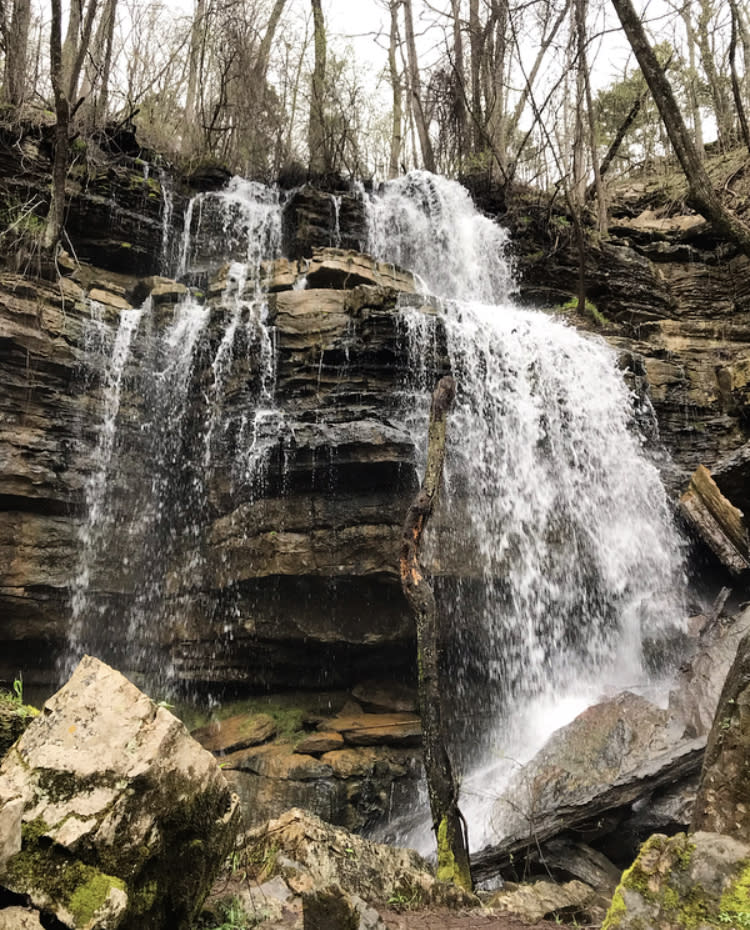 Land Trust of North Alabama
With over 70 miles of free public trails, the Land Trust of North Alabama offers plenty of space to explore nature and discover outdoor adventure. Visit one of eight Land Trust nature preserves to enjoy hiking, biking, horseback riding, or simply relax. Find trail maps and directions to each preserve at landtrust.org. Open daily from dawn to dusk.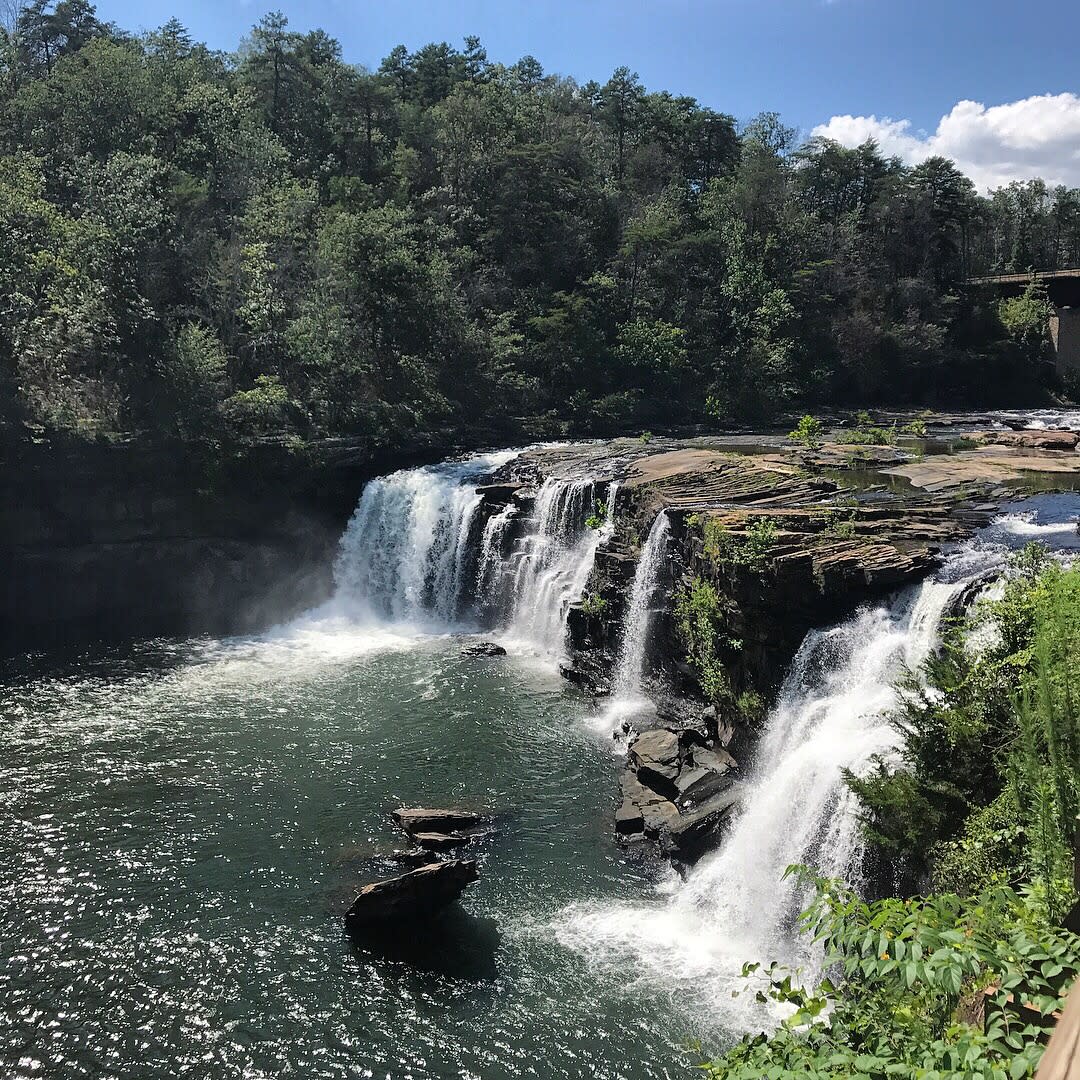 Little River Canyon National Preserve
One of the deepest gorges in the East, Little River Canyon National Preserve, which is part of the National Park System, contains spectacular scenery, breathtaking waterfalls, and a number of rare plants and animals. One of the most majestic parts of Little River Canyon is Little River Falls. The formation of Little River Canyon begins at Little Falls with this breathtaking 45-foot waterfall. 
Natural Bridge Park
Natural Bridge Park in Winston County is a 148-foot sandstone bridge that towers 60 feet above winding pathways, and it's the longest natural bridge east of the Rockies. It's definitely a majestic sight to see. (photo by North Alabama Ambassador @lesia.bevis)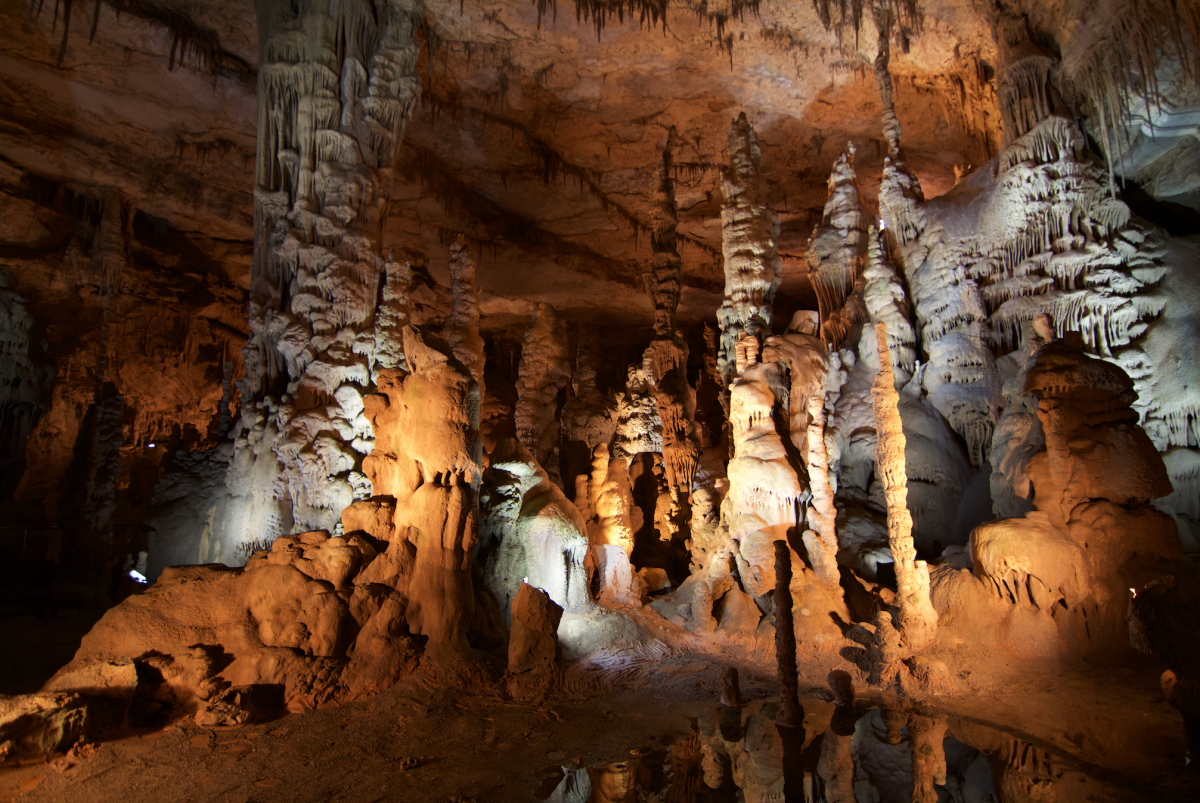 North Alabama's Seven State Parks
North Alabama is home to seven beautiful state parks: Buck's Pocket State Park, Cathedral Caverns State Park, DeSoto State Park, Joe Wheeler State Park, Lake Guntersville State Park, Monte Sano State Park, and Rickwood Caverns State Park. All are vastly different but equally gorgeous.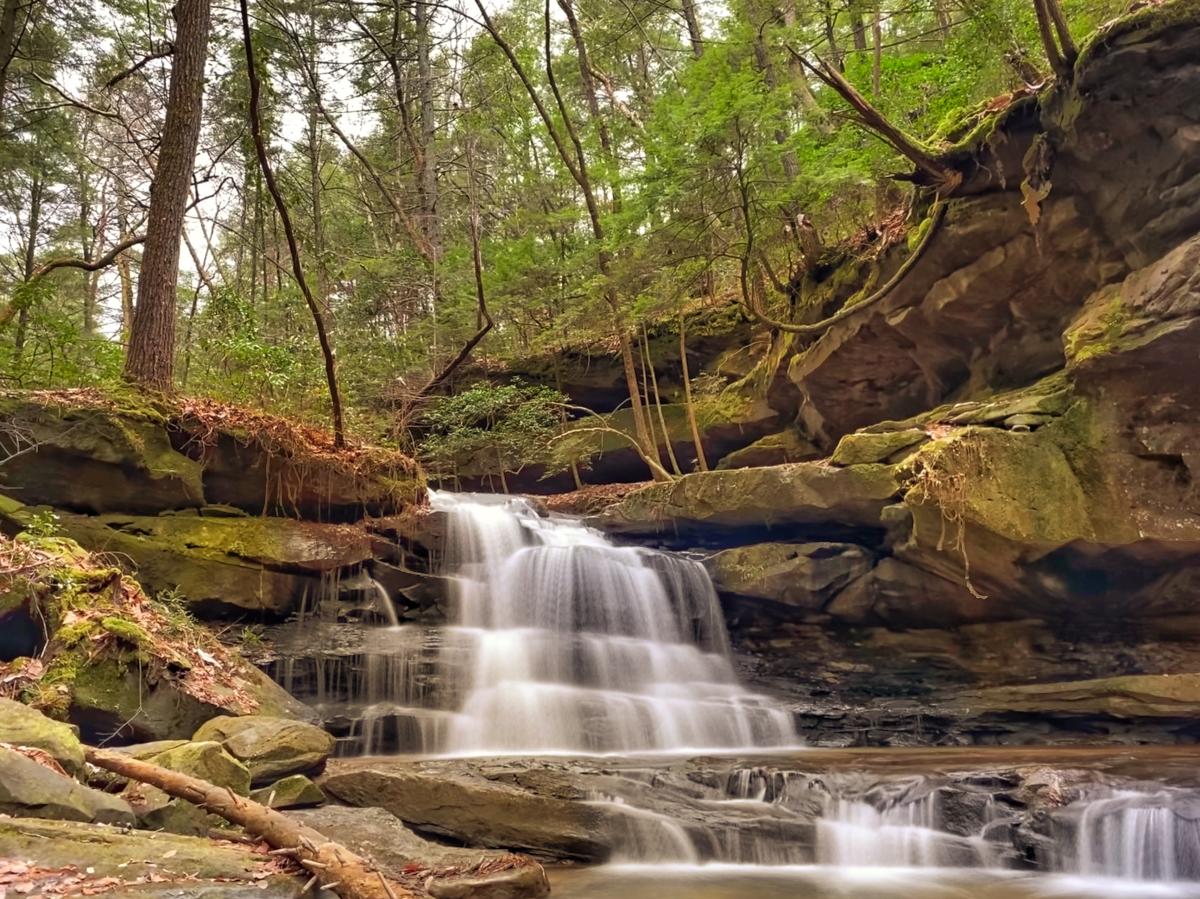 North Alabama Waterfall Trail
Alabama is known as the land of a 1000 waterfalls, and north Alabama is home to many of them! We've got so many that we created a North Alabama Waterfall Trail. (photo by North Alabama Ambassador @cotees_chronicles)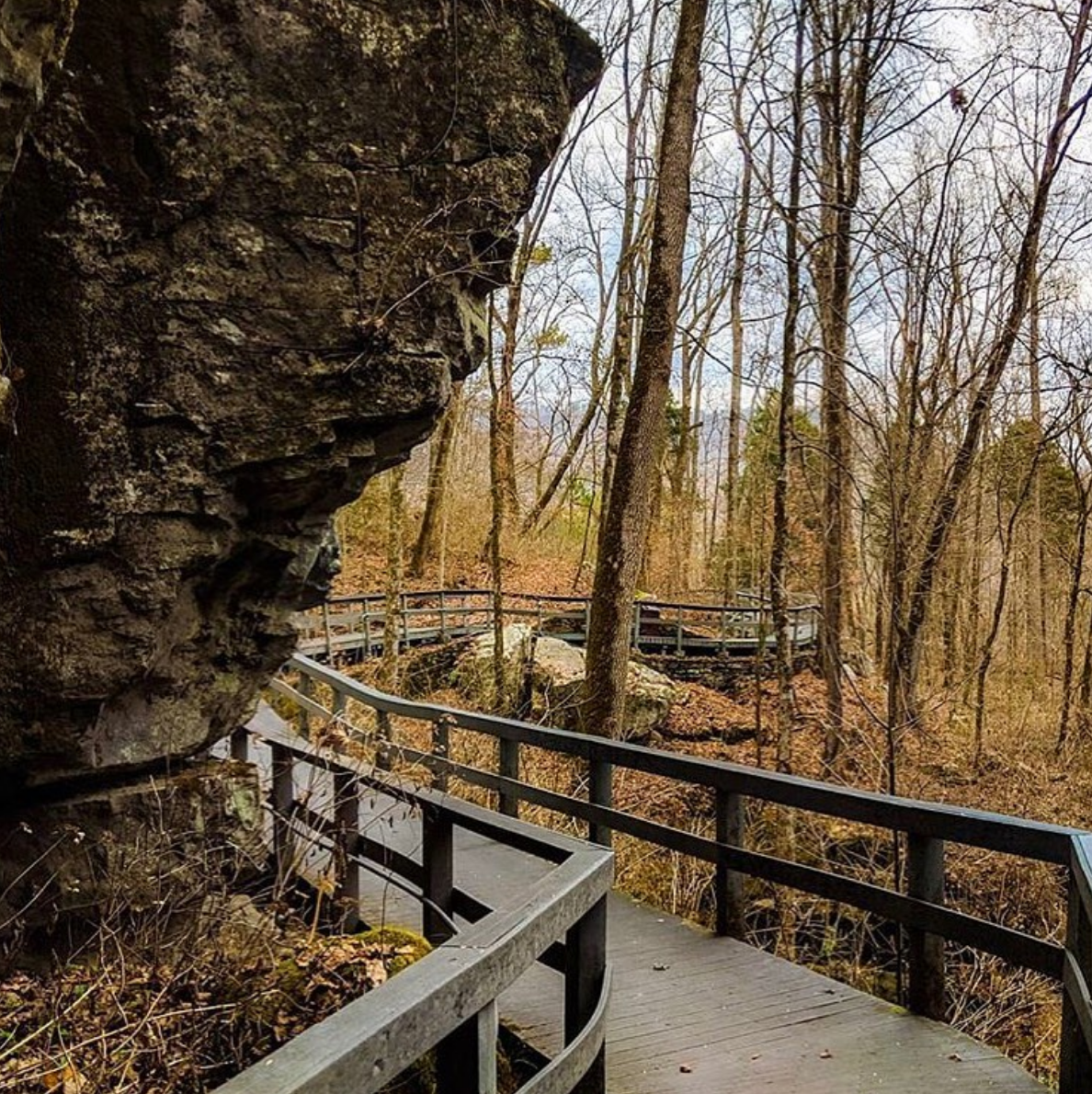 Russell Cave National Monument
For hundreds of generations, Russell Cave provided shelter for the Southeastern Tribes of Indians. Today, you can hike around the cave and learn about the national significance of this archeological site, which is a National Park Service Unit. (photo by North Alabama Ambassador David Parham)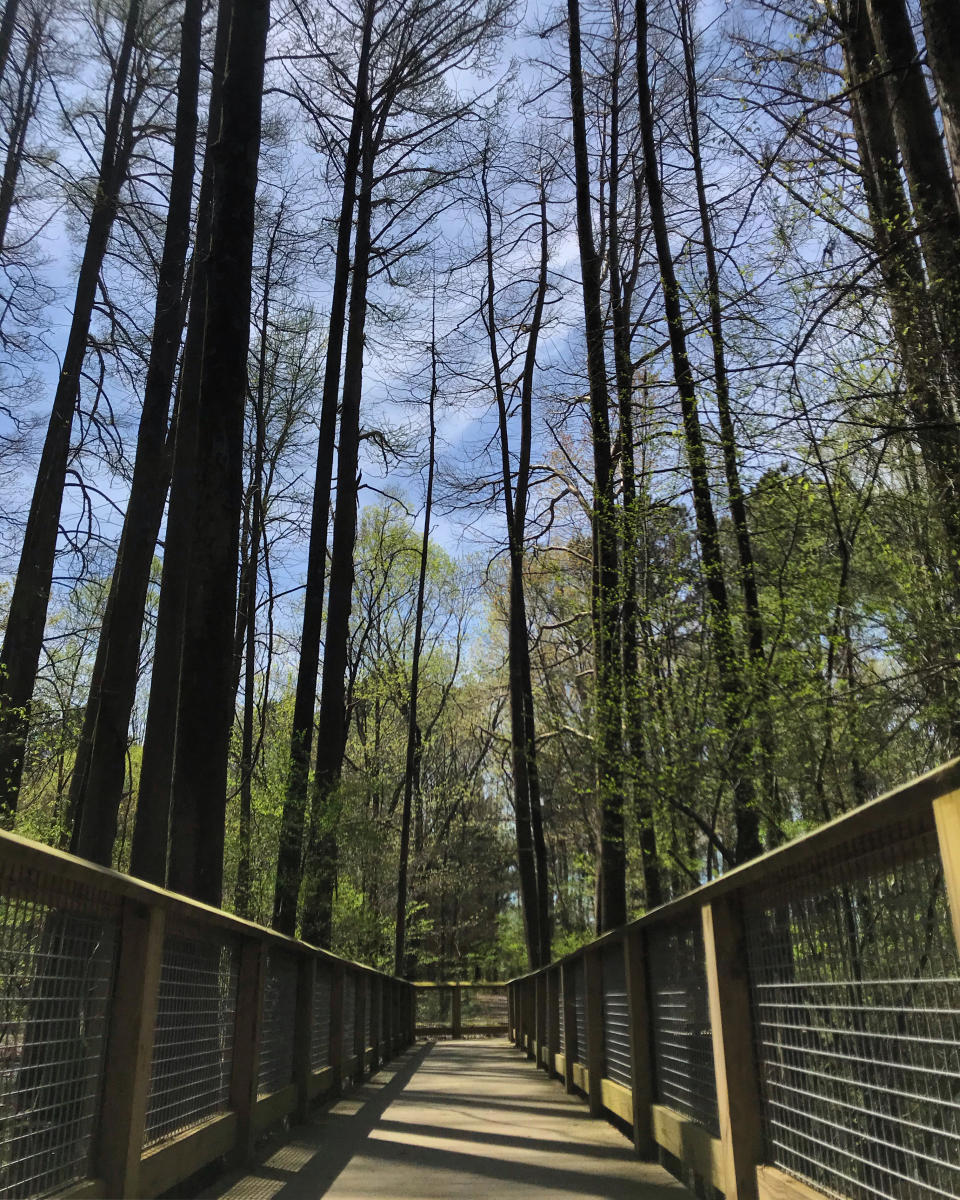 Wheeler Wildlife Refuge
The Wheeler Wildlife Refuge is a beautiful refuge for all kinds of birds and other critters. There's also walking trails that wind around the refuge. During crane season, visit the observatory and see the hundreds of sandhill cranes that call the Refuge home in January and February. The visitor center offers wildlife displays, nature videos, and demonstrations. (The visitor center is currently closed due to Covid.)