The last weekend in January each year, my high school friends and I host our annual "Friendunion" in Mentone, Alabama. It's our girls getaway weekend that we look forward to year after year (we've even added babies to the trip!). After wrapping up the holiday season and maintaining crazy busy lives in general, it's nice to begin the New Year relaxing and reminiscing with old friends in a peaceful mountain setting.
We arrive at our rental cabin late Friday evening. Usually we'll stay in on Friday night, cook a meal together, and drink wine and beer around the campfire at our cabin. Nothing beats a winter campfire in Mentone. Friday night is one of my favorite parts of our trip, just because we get to unplug and actually talk with one another while enjoying Mentone's beautiful mountain air and views around a roaring campfire (the campfire is only roaring depending on who built it haha).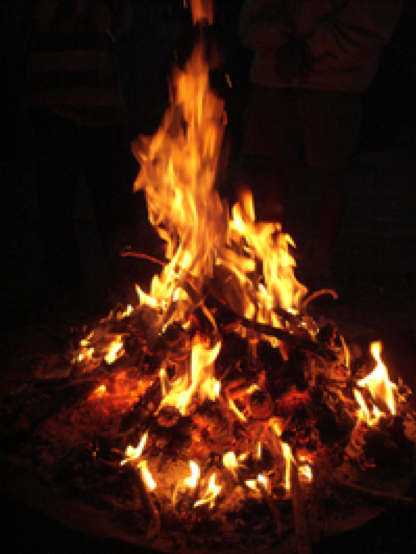 On Saturday morning, we'll wake up and make breakfast and lounge around the den in blankets while drinking our coffee and visiting some more. After breakfast, it's time for an adventure.
Most Saturday mornings we will do a hike, but if it's really really cold we'd rather be snow skiing at Alabama's only ski venue, Cloudmont Ski & Golf Resort. You can rent everything that you need to ski right there and they also offer lessons. Plus, how many people can say they've skied in Alabama!? Don't worry if you're new to skiing or not an expert, it's an easy slope for all stages and ages of skiers. It's only two runs but it is super fun! When Mother Nature doesn't provide the snow, Cloudmont has machines to be sure that the slopes are perfectly powdered. One year we skied during a winter snow storm and it was amazing! If snow skiing isn't your thing, the resort also offers horseback riding with waterfall views.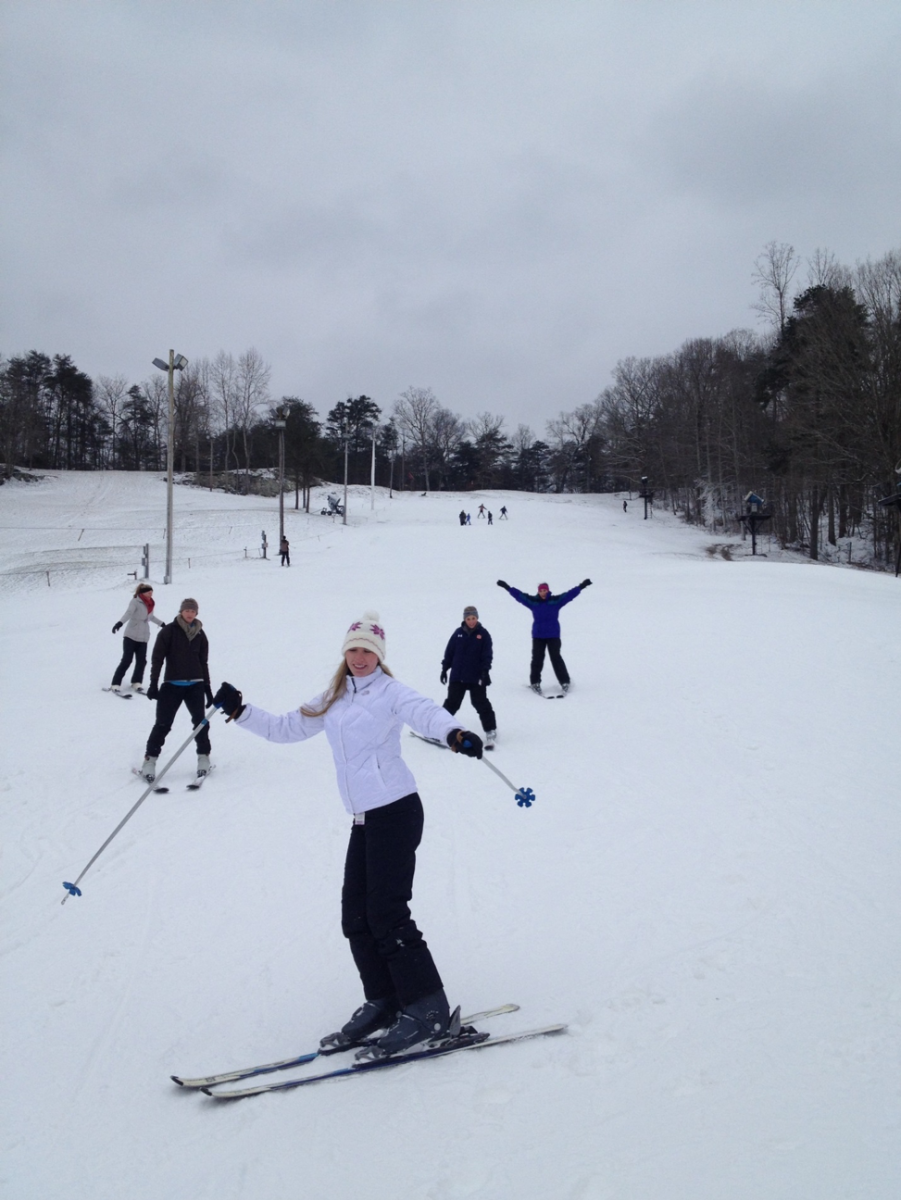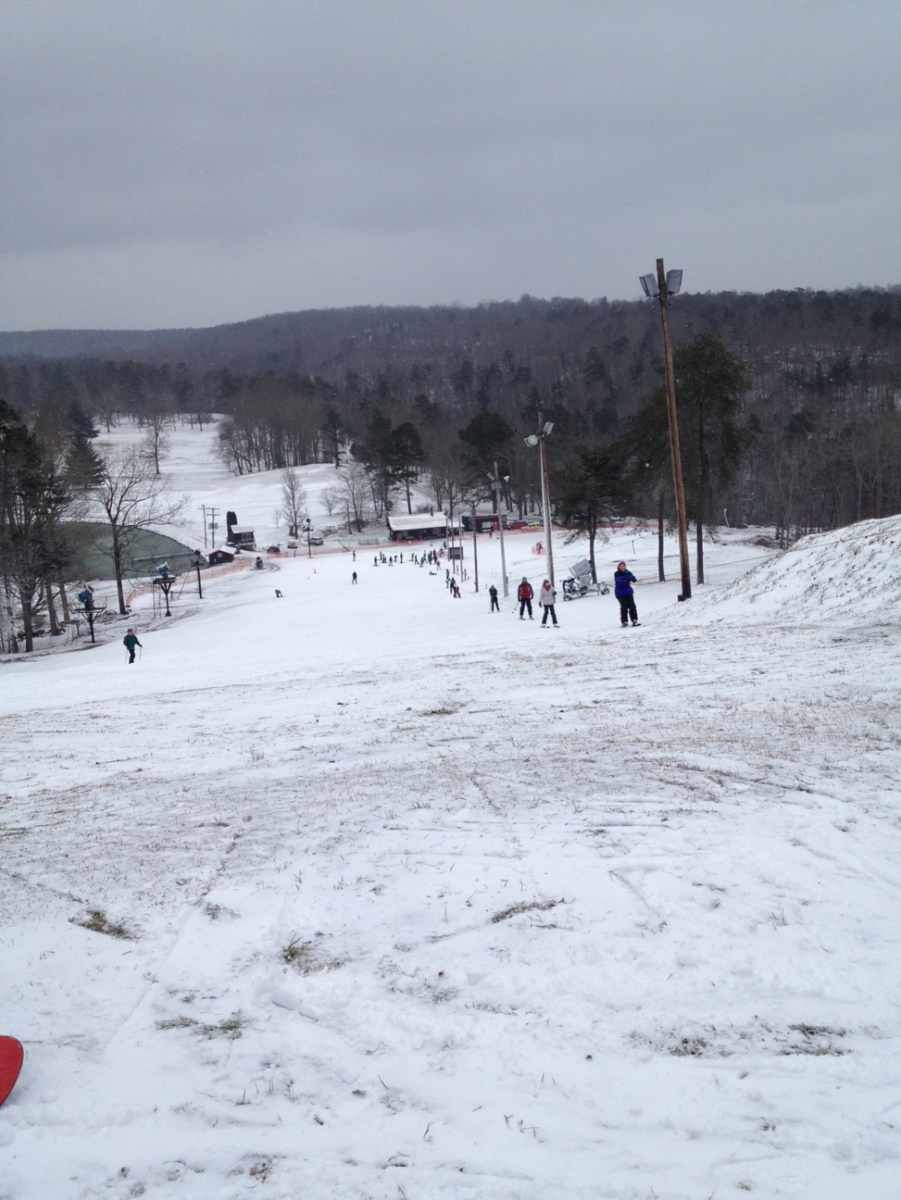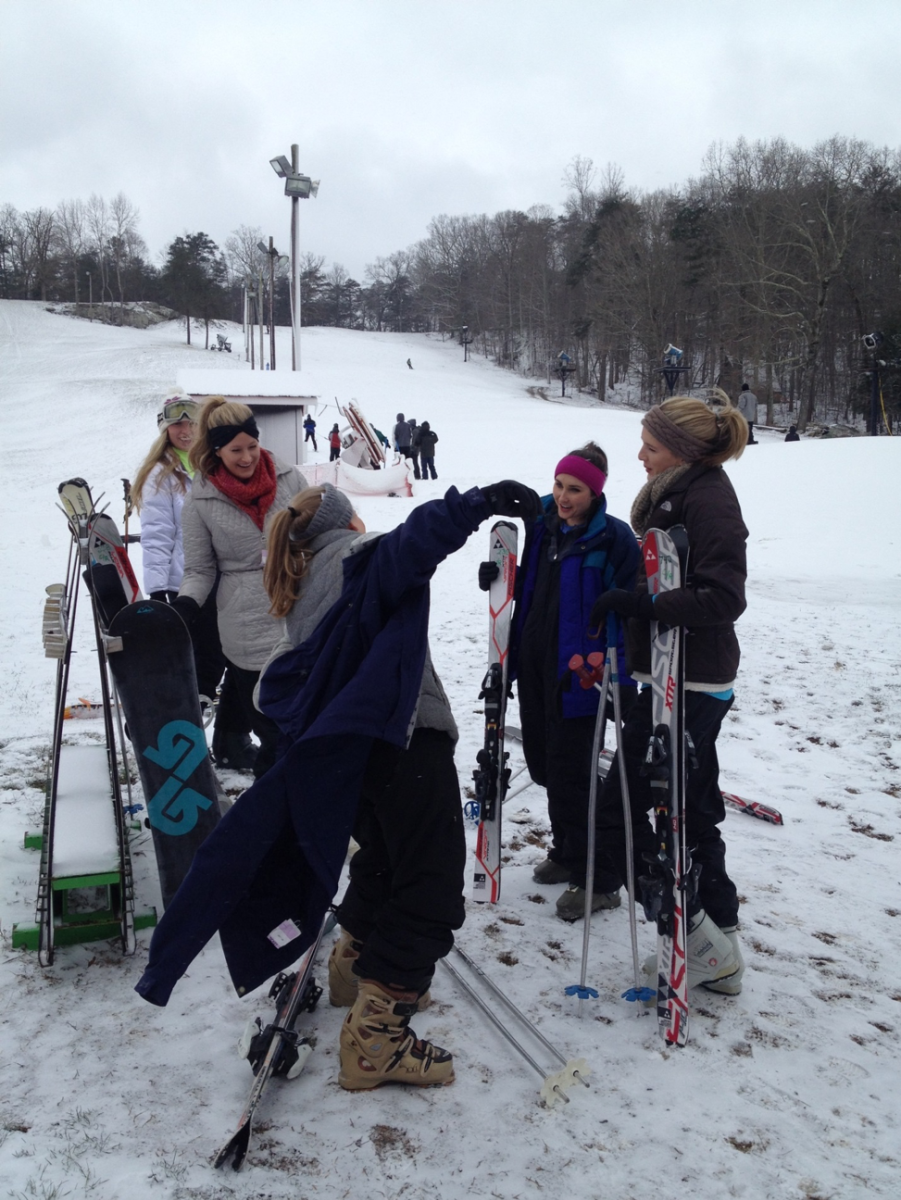 If we choose to hike, we like trails that include waterfalls or great cliffside views. There are tons of great trails in Mentone! The trails have a wide range of varying degrees of difficulty, so you can pick a trail that fits your hiking style. The pic below is from the Welsh Caves Trail we took along the side of a cliff facing Desoto Falls. It's always fun to ask locals for recommendations (that's how we found this trail), but the Desoto Falls staff can offer great trail recommendations as well. For more trails, checkout the link on the AL State Parks website: www.alapark.com/parks/desoto-state-park/hiking.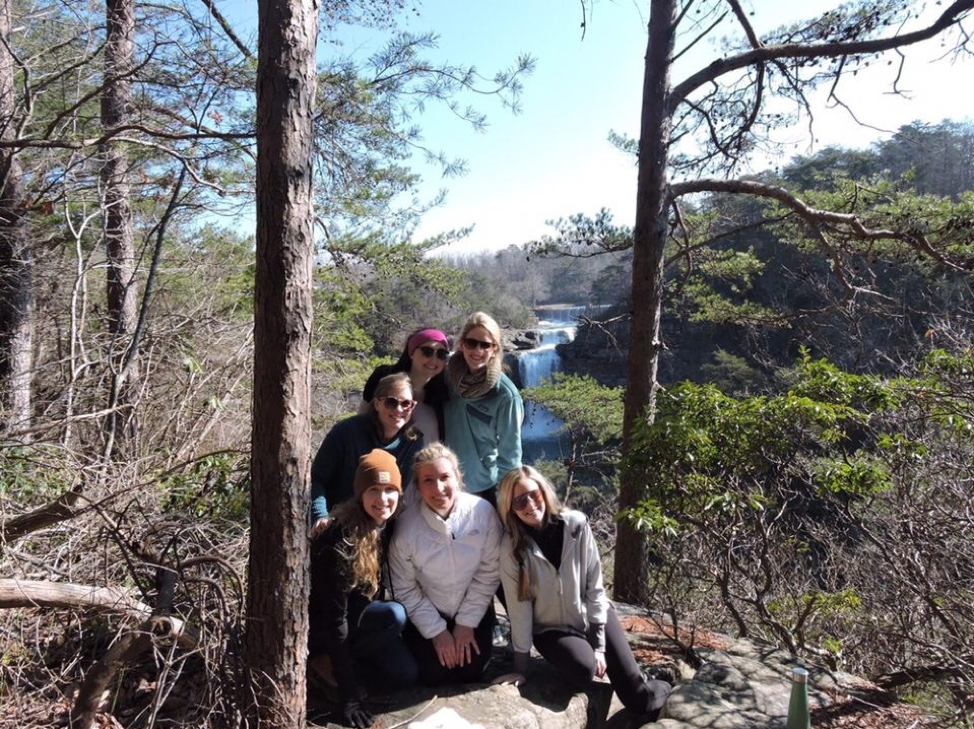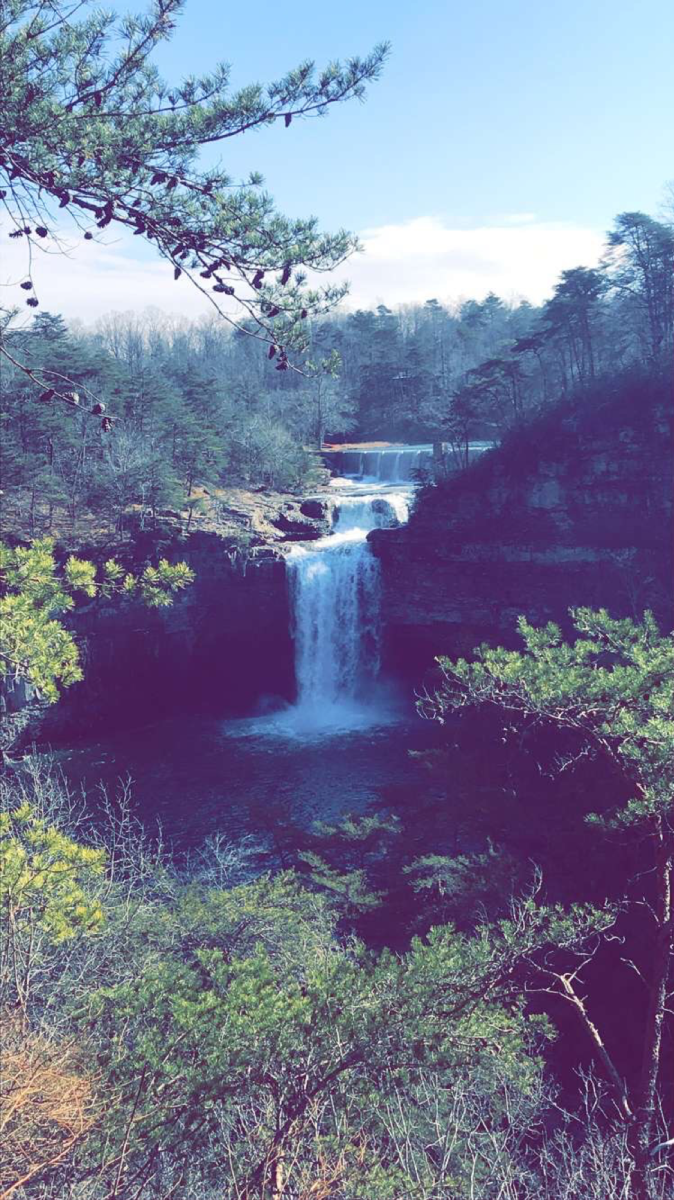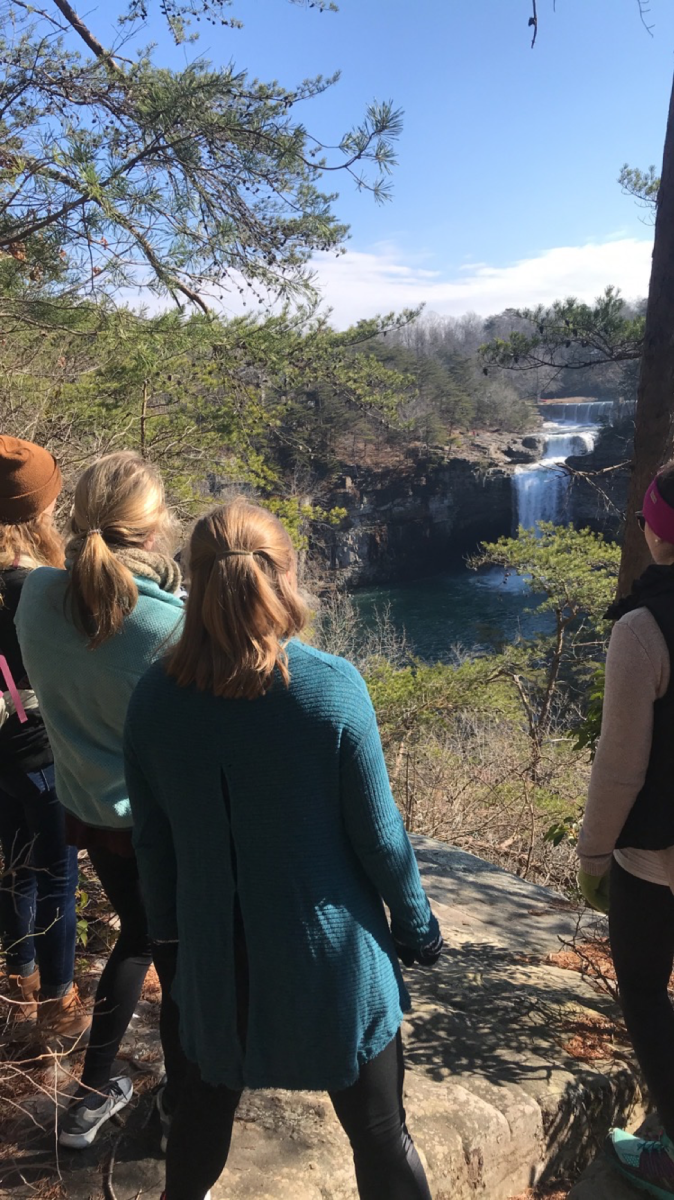 This picture was taken after our hike when we drove into Desoto Falls State Park to see the waterfall up close.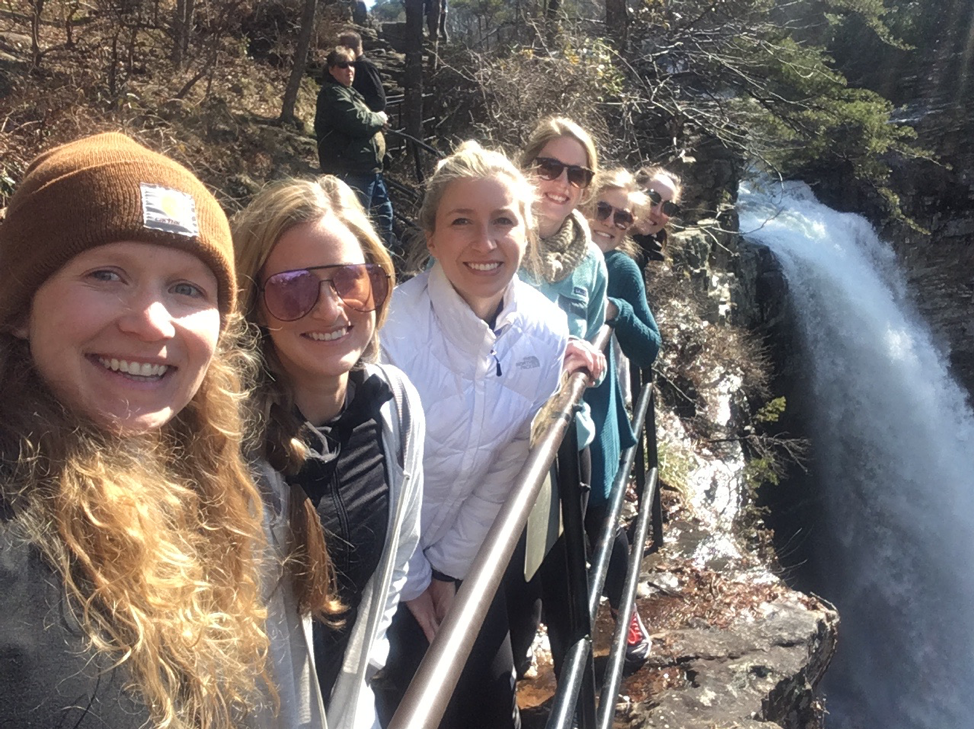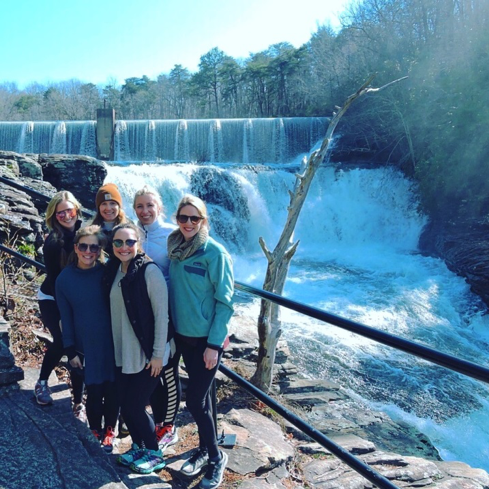 After a busy morning of outdoor adventures, we work up quite the appetite. Wildflower Café not only provides EXCELLENT food but amazing live music as well. Friendly banjo picking old timers will come around to each table or room and conduct sing-a-longs or take requests for good ole mountain music. Don't forget to order dessert at this place, the cake slices are HUGE!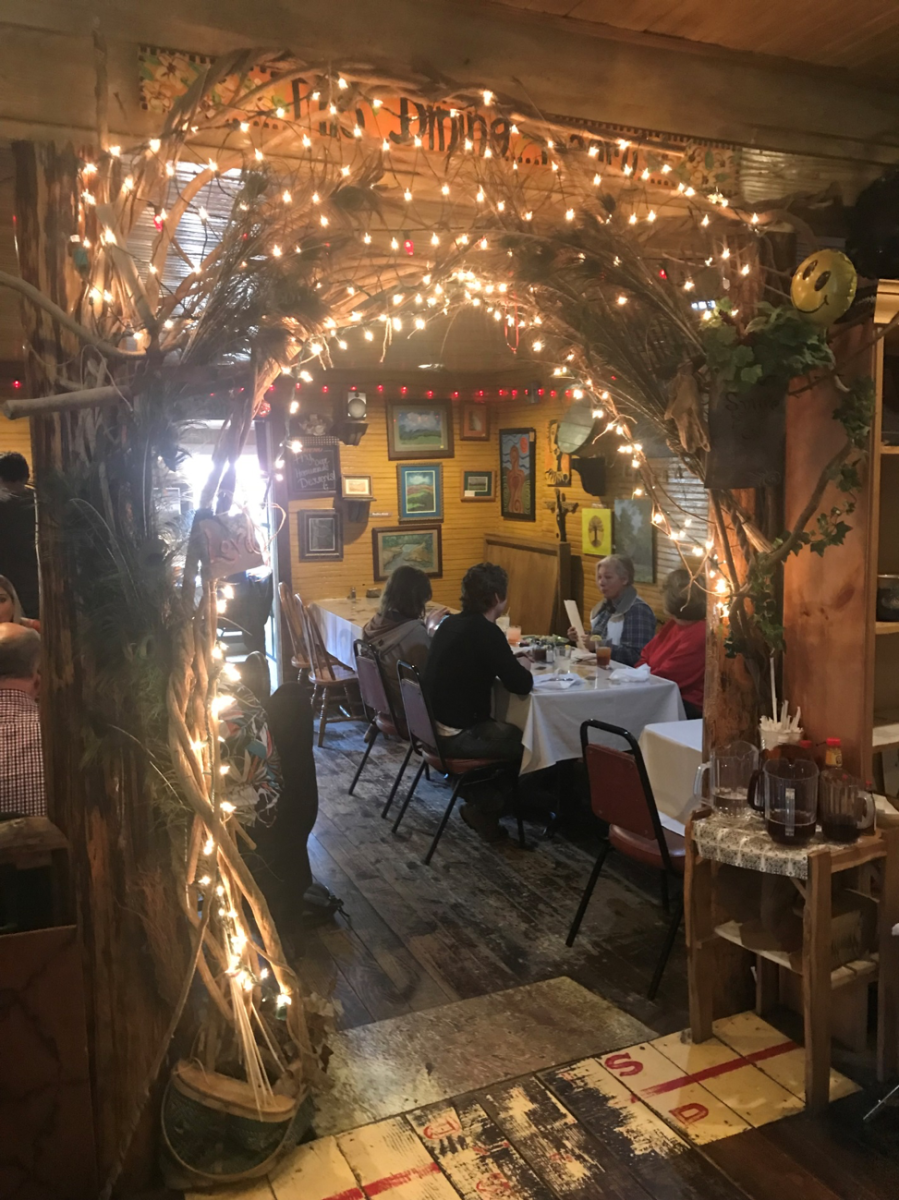 My favorite place to buy a trip souvenir each year is Miracle Pottery. The shop owners are very sweet and all of their items are microwave/oven/dishwasher safe. All of the girls love browsing the store and picking out a new treasure to bring back home each year.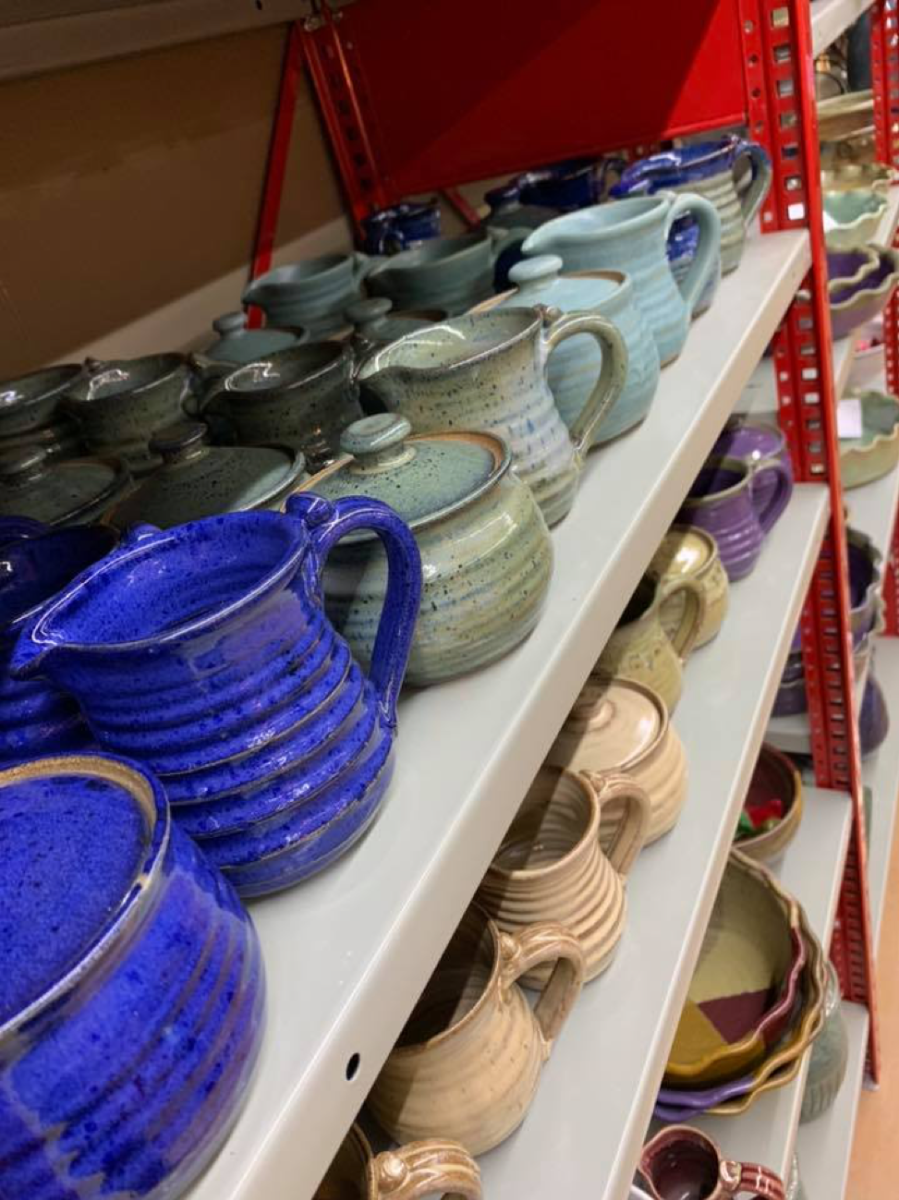 We also love Dave's Antiques on the outskirts of town. It's a huge antique store that has a wide variety of items ranging from the quirky garage sale finds to rare and vintage collectibles. Whether you want a small keepsake or a large piece of antique furniture to tote home, this is the place to find something truly unique.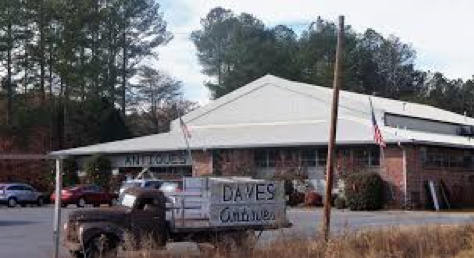 We took a tour of the Farm at Windy Hill that provides locally grown food for Camp DeSoto campers and an on-farm market during Spring/Summer/Fall. The staff are very friendly and eager to share their green thumb expertise with you (and their recipes for the best veggie dishes). Even in the winter months, they are already planting in preparation for the Spring and Summer harvest. Call the Farm to ask if you can take a tour while you're in town!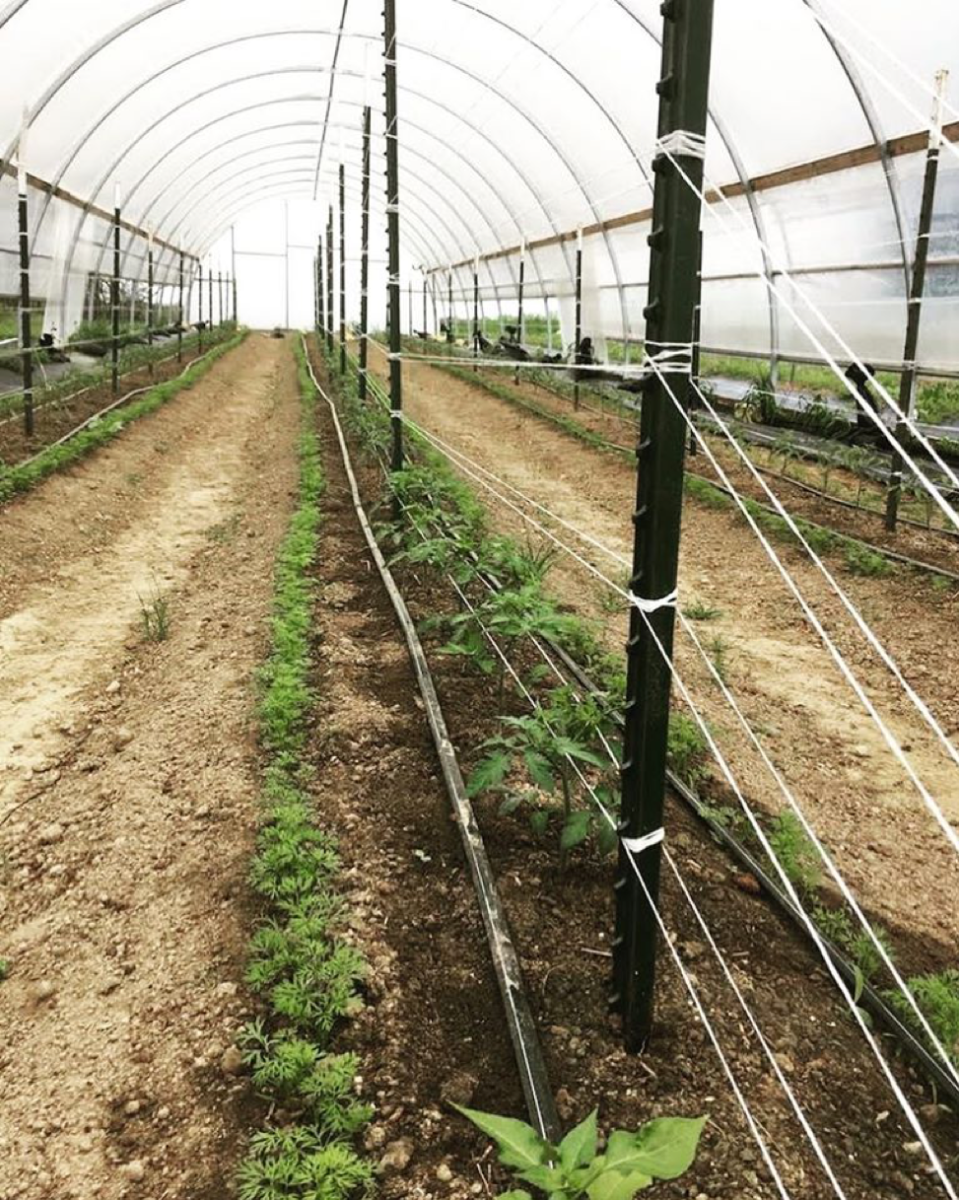 This is just a snapshot of some of the great things that we have done in Mentone, plan a winter weekend getaway to check it out for yourself!