May is a fantastic month for festivals in north Alabama! From balloons to barbeque and catfish to coal, there's street festivals and a small-town celebrations that are sure to be a fun time for you and your friends or you and your family.
Downtown Gadsden First Friday – May 3 - 6pm-9pm
Broad Street will be closed from 1st-7th Streets starting at 4pm and will reopen after the event. Classic cars are invited to cruise-in for a beautiful evening. Food vendors will also be on site with additional dining options.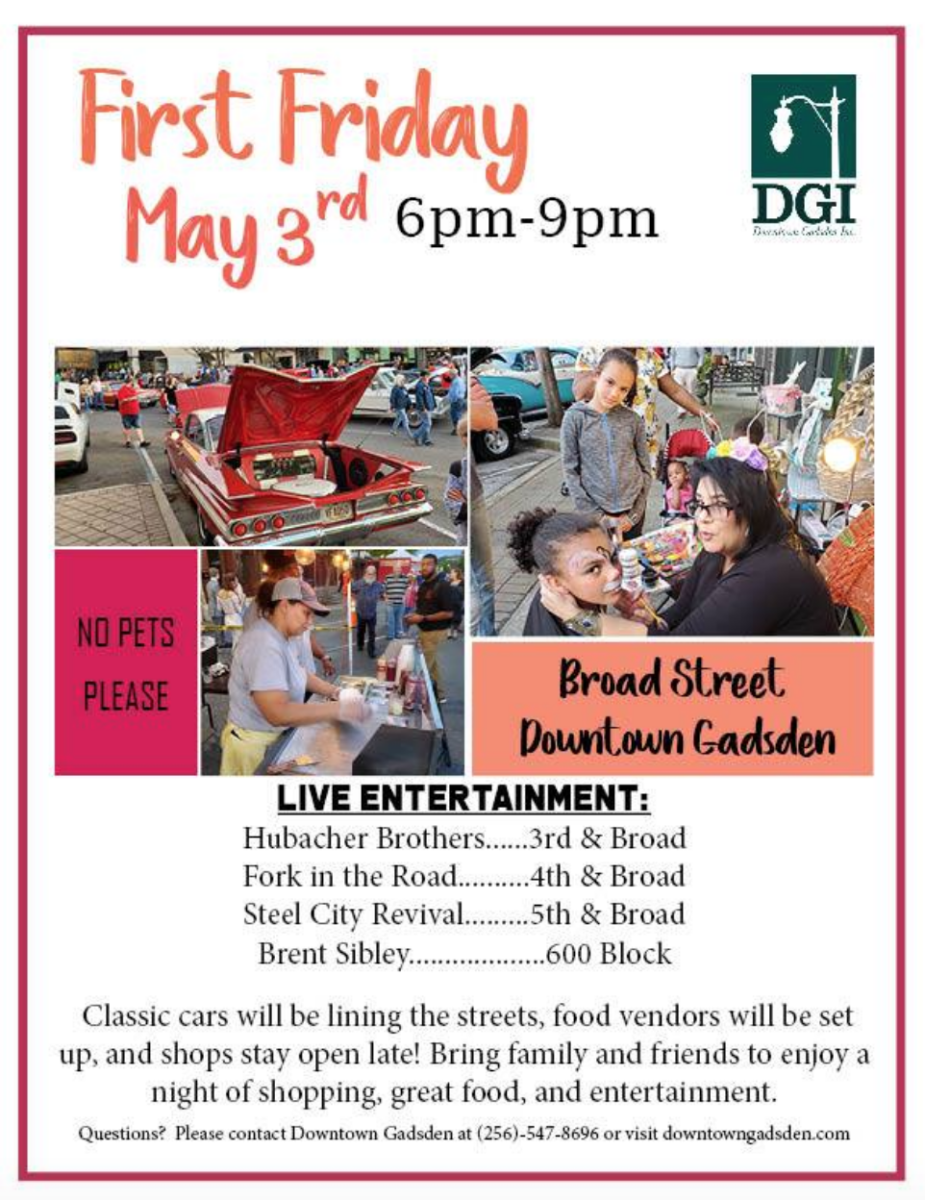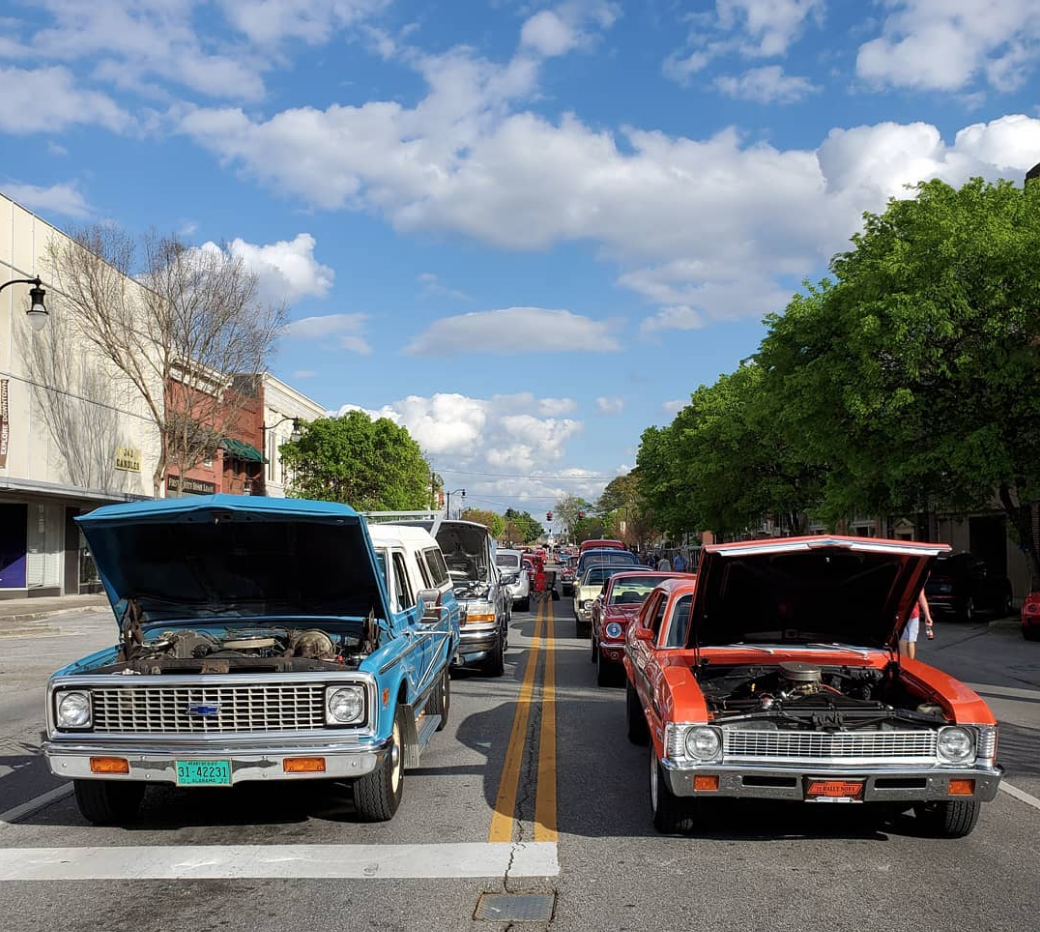 First Fridays Downtown Florence – May 3 - 5-8pm
On the first Friday of each month from March through December, Historic Downtown Florence comes alive with art, music, shopping and entertainment for the whole family! Enjoy the sights and sounds around every corner – dine in one of our fine restaurants – shop at our galleries and stores – or take a leisurely stroll to enjoy one-of-a-kind arts and the finest live music around. The event will go on as scheduled, rain or shine.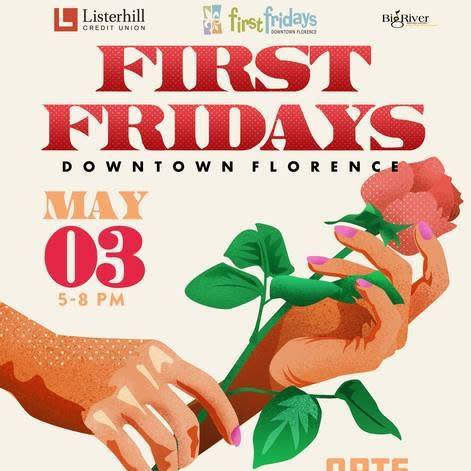 Recall LaGrange – May 3-5 - 10am-4pm daily
The main event is slated for Saturday, May 5th and includes living history events and a reenactment. Still Raid on the Mountain will begin at 2 p.m. The reenactment centers on a prohibition era raid on a moonshine still. Displays include antiques and fragments of period moonshine stills, including a skirmish by lawmen. Living history events will be ongoing throughout the day, along with tours of a nearby distillery. The events are sponsored by the 27th Civil War Reenactors. Additional activities include a vintage car exhibit, 1800s demonstrations and daily life camps, wagon rides to the historic LaGrange Cemetery, an art and craft show featuring vendors from across the southeastern United States, musical entertainment and a quilt display. Festivalgoers will want to plan a visit on Sunday, May 5th for tours of the pioneer log buildings and grounds of the old college site. Additional activities include arts and crafts, wagon rides and more. Admission is free and parking is free. Festivalgoers are encouraged to bring chairs and picnic blankets. For more information, call 256.446.9324 or 256.383.0783.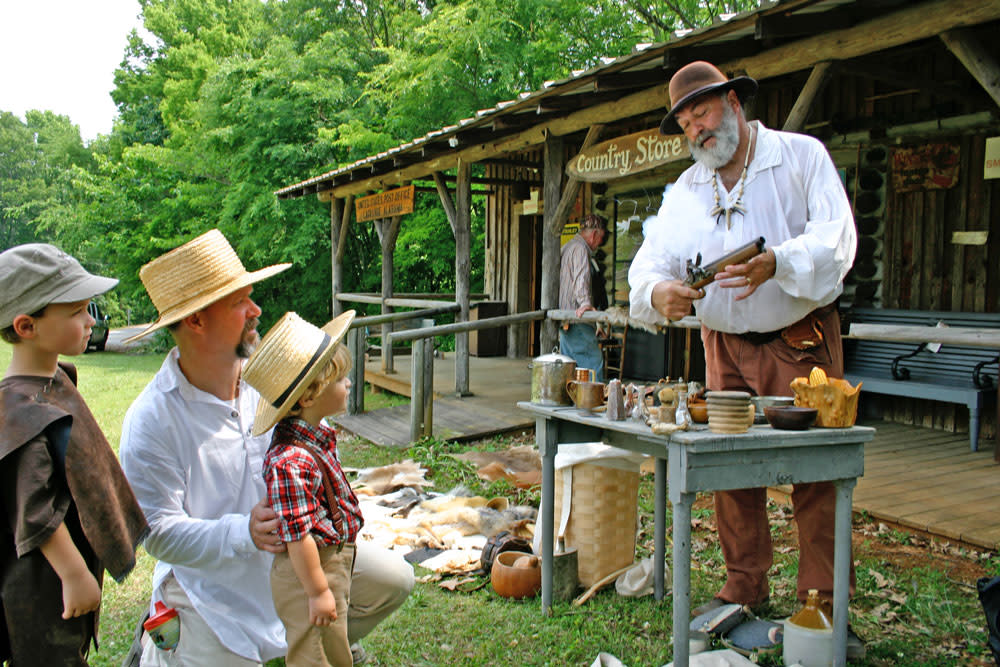 Moulton Strawberry Festival - May 3-4
The Strawberry Festival invites festivalgoers to take part in one of the fun contests slated for Saturday. Participants are encouraged to wear their favorite superhero costume and take part in the Hornet Hero 5K and 1-mile Fun Run set for 8 a.m. The Mud Volleyball Tournament follows at noon in the empty lot west of the Moulton Senior Center.
While the strawberry takes center stage, the festival showcases gospel groups, oldies and folk performers, bands and choral groups from local high schools and rising stars from across the region on two stages. Additional activities include a classic car/truck/motorcycle show and arts and crafts.
Festival hours are 11 a.m. to 7 p.m. on Friday, May 3 and 9 a.m. to 5 p.m. on Saturday, May 4. Admission is free.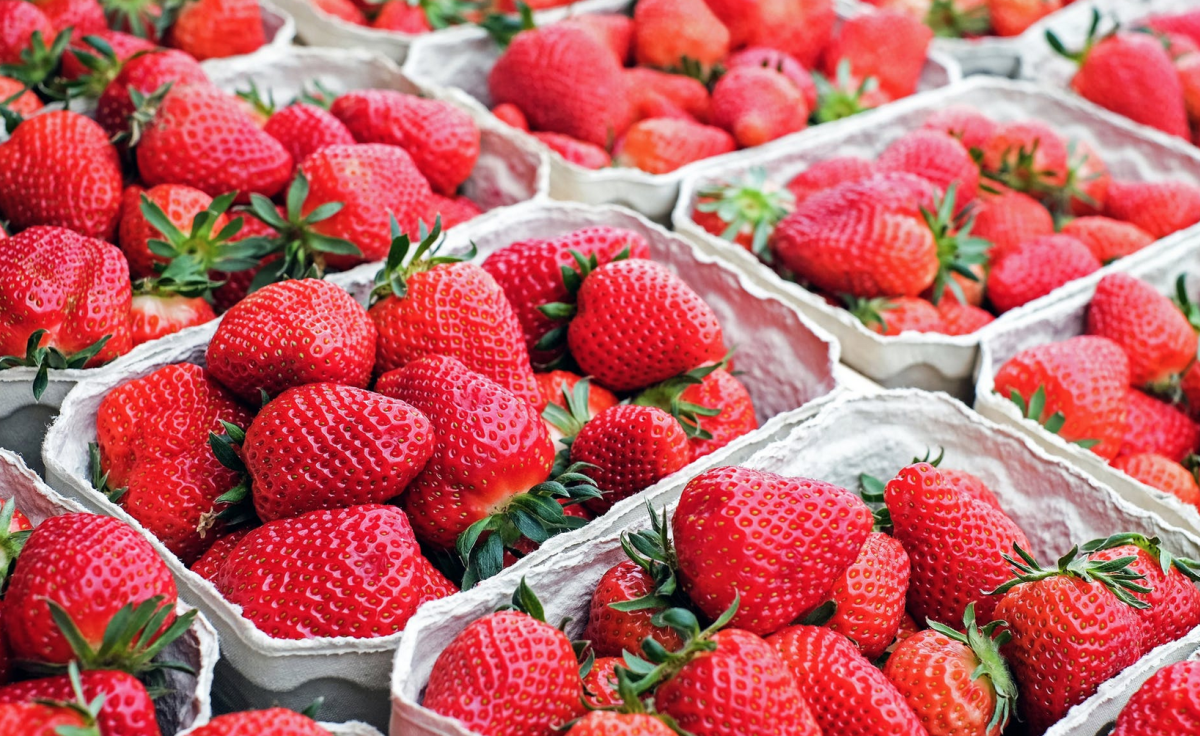 WhistleStop Festival – May 3-5
Each year more than 25,000 attendees converge on the grounds of the Historic Huntsville Depot for a weekend of barbeque action on the grill as live music fills the air. The barbeque competition contains three divisions: a professional division sanctioned by Kansas City Barbeque Society, the Kid's Q for children 8 to 14 years old, and the Shade Tree (amateur) division. Festivalgoers have two opportunities to sample and vote for their favorite team. From 6 to 7:30 p.m. on Friday, May 3rd, the public decides the winner of the Wing Thing contest (nominal fee to sample and vote). From 1 to 3 p.m., festival goers can visit the Shade Tree cooking teams who will have Boston butt samples to taste for the People's Choice Awards. Festivalgoers vote for their favorite by placing money in a jar provided at the cook-site.
The Alabama Cornhole Championship gets underway on Friday, May 3rd with play beginning at 8 p.m. The competition continues on Saturday at noon (singles) and 5 p.m. (doubles). A total prize purse of $1500 is up for grabs.
In honor of Alabama's bicentennial, WhistleStop will be hosting an incredible Alabama Music Mashup, paying tribute to iconic music made famous by Alabama musicians. The entertainment line-up will feature national touring tribute bands and local acts with tributes to Jimmy Buffett, the band Alabama and Hank Williams Jr.
As music fills the air, a Kid's Zone offers plenty of activities for children to enjoy and adults are invited to check out a variety of beers from several local and regional breweries, such as Rocket Republic, Back Forty, Mad Malts and Ole Shed at the Craft Beer Pit, located behind the Round House.
All activities take place on the grounds of the Historic Huntsville Depot located at 320 Church Street. Entrances are at the Church Street and Monroe intersections, the Church Street entrance of the Depot and on Meridian Street across from Walker Avenue. Festival hours are Friday 4 to 11 p.m. and Saturday 10 a.m. to 11 p.m. Admission per person (ages 11+) is $25 and youth (ages 3-10 years old) is $5. VIP packages are also available. Proceeds support the history education initiatives of the EarlyWorks Family of Museums. For more information, visit www.whistlestopweekend.com or call 256.564.8100.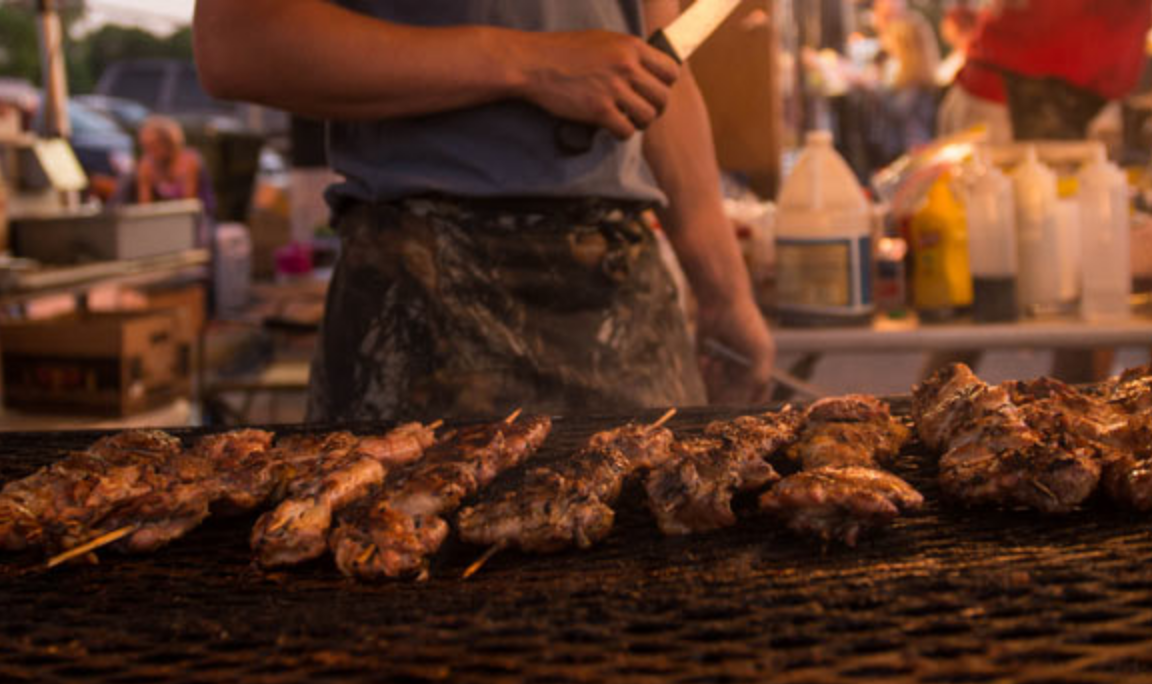 Guin MayFest – May 10-11
The popular Mayfest transforms downtown Guin into a venue for free family fun, attracting thousands of visitors to the North Alabama community. The theme for this year's event is Mayfest Salutes the Military and for two days, festivalgoers are treated to live music, carnival rides and games, a dog show, a 5K race and plenty of good food. Set for May 10-11, 2019, the annual event is hosted by the City of Guin.
On Friday, May 10th, gates open at 5:30 p.m. and the music lineup features the Bells of Franklin, a World War II tribute group and headliner The Springs, an award winning band that belts out a variety of music.
The Mayfest 5K Run hits the street Saturday morning in front of Guin City Hall. Activities lined up for the day beginning at 8 a.m. until 3 p.m. include a dog show, carnival rides, games, concessions and more live music. Two former members of the Alabama football team will be on hand signing autographs. The entertainment stage will offer a variety of music from local acts keeping festivalgoers entertained throughout the day.
Mayfest takes place at 7500 US Highway 43 in downtown Guin. Admission is free. For more information, call Guin City Hall at 205.468.2242.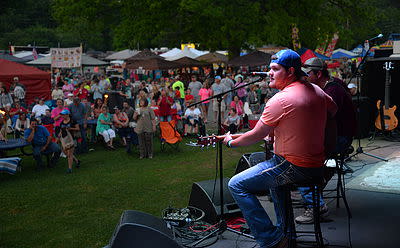 3rd Friday Downtown Decatur – May 17
3rd Fridays Downtown offer an opportunity for the community to gather downtown, learn the history of the city, support local merchants and enjoy diverse forms of entertainment.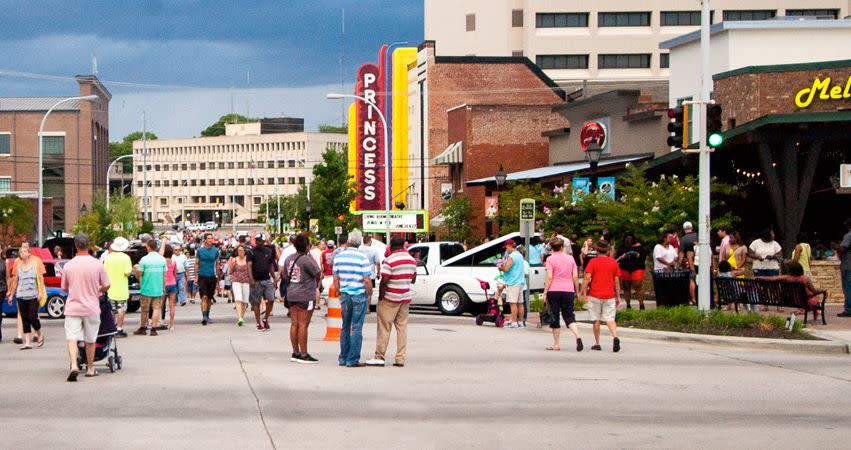 SoulStock – May 17-18
Some of the top artists in contemporary Christian music can be heard the third weekend in Decatur, Ala. during North Alabama's largest free outdoor Christian music celebration. SoulStock features a night of worship and joyful music with local praise bands followed by a day of ongoing music by a distinguished lineup of Christian bands.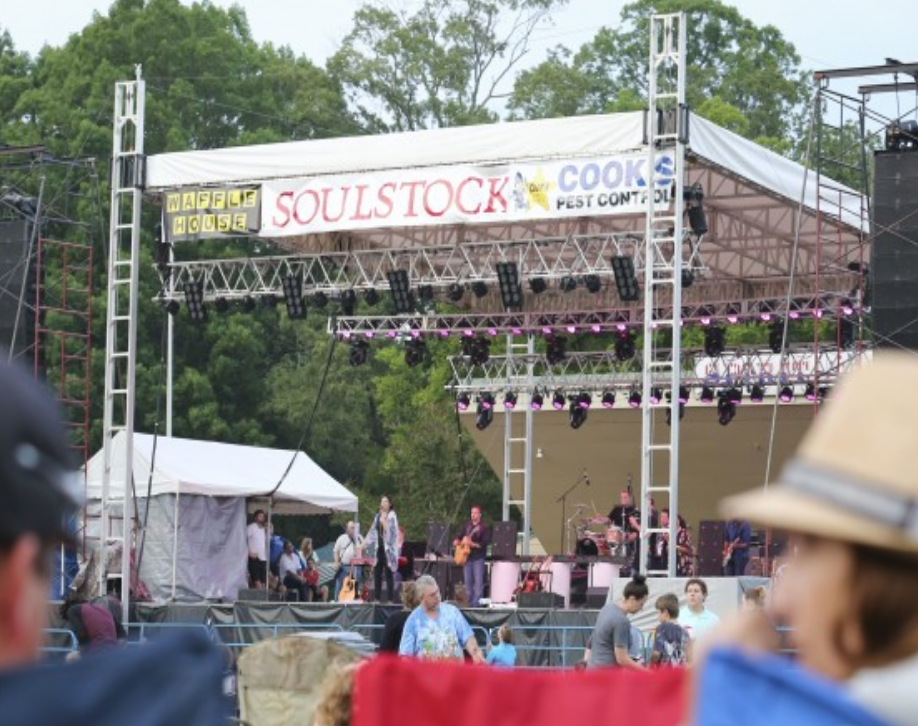 Limestone Sheriff's Rodeo – May 17-18
Considered the largest outdoor rodeo east of the Mississippi, the Limestone Sheriff's Rodeo gets underway both nights with opening ceremonies at 8 p.m. Competitive events lined up for both nights include bareback bronc riding, calf roping, break-away roping, steer wrestling, saddle bronc riding, kids calf scramble, cowgirl's barrel racing, chuck wagon races, and bull riding. As cowboys and cowgirls compete for prize money, the crowd is also entertained with professional rodeo clowns, chuck wagon races and other performers.
Daily tickets are $15 for adults and $10 for 12 years and under. Tickets may be purchased at the gate or online at https://limestonesheriffrodeo.com/tickets.
Three rodeo-themed activities are also slated for the week leading up to the weekend competition. The Rodeo Kickoff is set for 5 p.m. on Monday, May 13. Hosted by Preston's Western and Outdoor Wear, located at Highway 72 and I-65 in Athens, the kickoff offers free kid's activities and horseback rides. Everyone is invited to a street dance and fashion show on Tuesday, May 14 at 6 p.m. at the Limestone County Courthouse Square. The public is also welcome to attend the rodeo especially geared for individuals with special needs on Friday, May 17 at 10 a.m. at the Arena.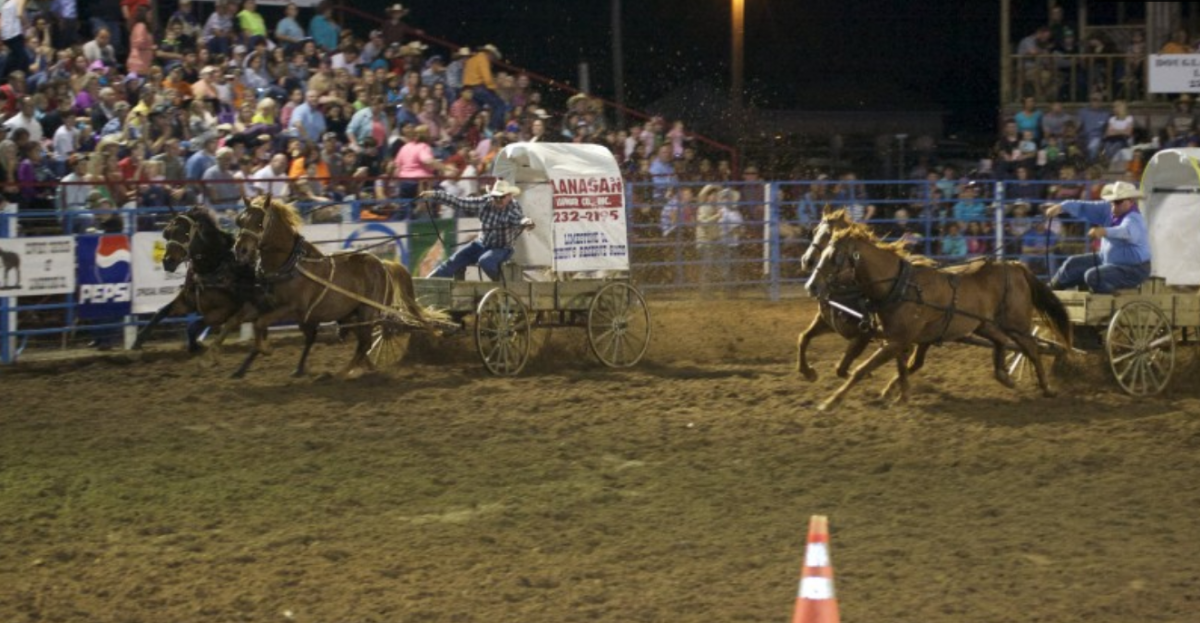 Shoals Storytelling Festival - May 17-18
Scheduled to appear at the Shoals Storytelling Festival are five-time champion of the West Virginia Liars' Contest Bil Lepp , award-winning storyteller Donald Davis, Teller-in-Residence at the International Storytelling Center Dolores Hydock, and highly accomplished old-time, bluegrass and swing musician Josh Goforth. Additional performers include Gee's Bend Quilters; columnist, novelist and radio show host Sean Dietrich (Sean of the South); and Nashville-based indie-folk duet Firekid. 
Thursday, May 16
1pm - Storytime with Gee's Bend Quilters (Mary Ann Pettway and China Pettway) at the Shoals Theatre (Immediately after, meet the quilters at the Gee's Bend Quilt Exhibition at Kennedy-Douglass Center for the Arts.)
4pm - Performance by Josh Goforth at the Florence-Lauderdale Public Library
7pm - Performance by storyteller Sean Dietrich (Sean of the South)
Friday, May 17
8:45am–5pm (with lunch break) The Shoals Storytelling Festival featuring: Donald Davis, Dolores Hydock, Bil Lepp, and Josh Goforth
7pm - Storyteller Showcase with Donald Davis, Dolores Hydock, Bil Lepp, and Josh Goforth
Saturday, May 18
8:45am–5pm (with lunch break) The Shoals Storytelling Festival featuring: Donald Davis, Dolores Hydock, Bil Lepp, and Josh Goforth
7pm - Performance with Firekid (Dillon Hodges and Heidi Feek
Day passes are $30. A two-day pass for Friday and Saturday is $50 and a three-day pass for $70 includes Thursday, Friday, and Saturday events. Tickets may be purchased online at https://www.theshoalstheatre.org/eventscalendar.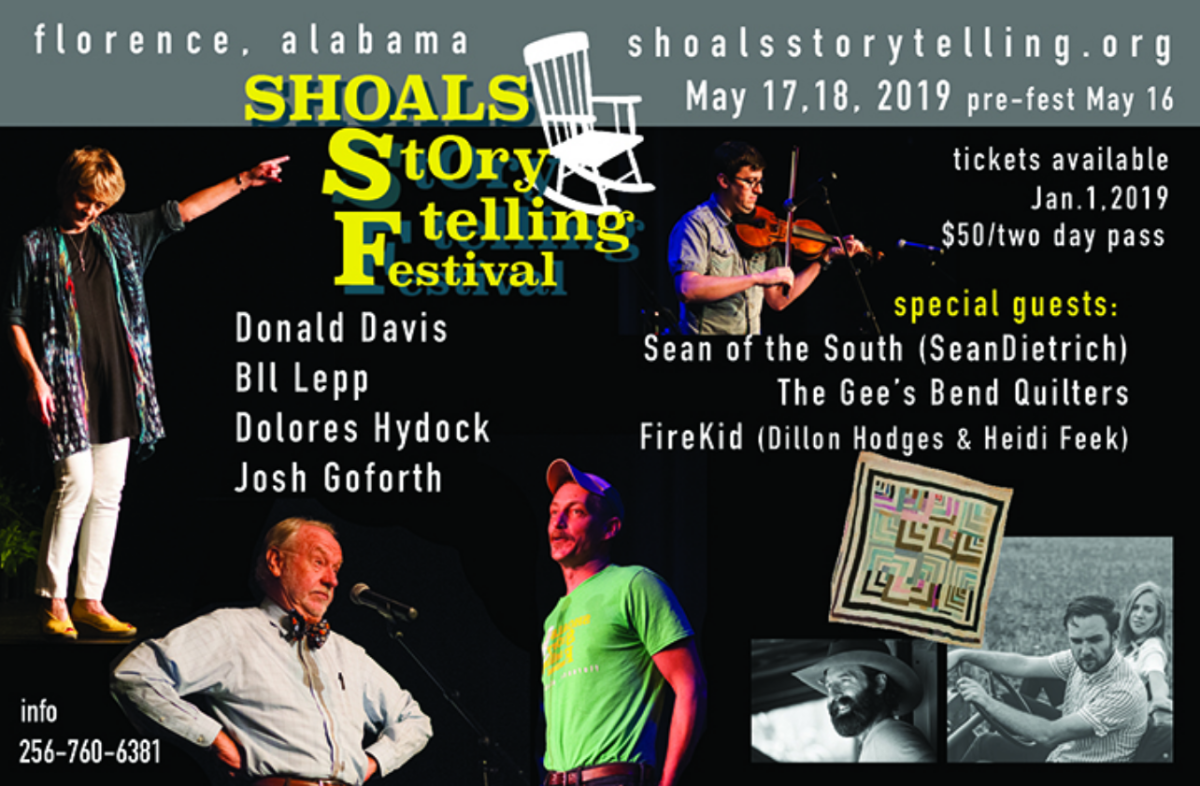 Catfish Festival – May 18
The Catfish Festival reels in plenty of free family fun each year on the banks of Lake Guntersville. Now in its 19th year, the family-friendly event is centered on one of America's favorite outdoor activities, fishing, and encourages anglers and non-anglers of all ages to attend. Along with fishing, additional activities include a catfish fry, arts and crafts, a car show, live music and more. Set for May 18, festivities kick off at 8 a.m. with the day wrapping up around 3 p.m.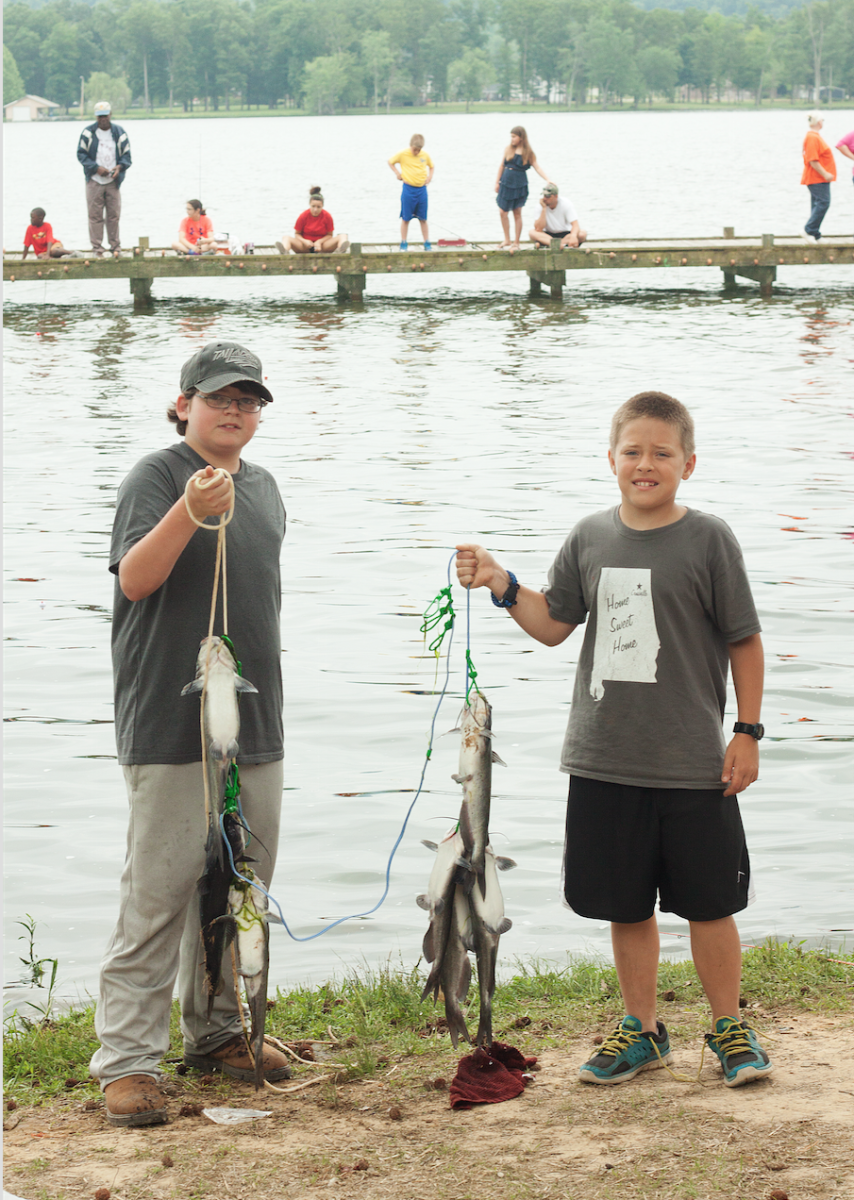 Arley Day Festival - May 18
For the past 45 years, the Arley Day Festival, Car Show and Parade has brought colossal fun to the small North Alabama town with a day free, family-friendly activities. Set for May 18, 2019, the one-day event is a celebration of the town of Arley complete with a parade, craft vendors, games, rides, food trucks and more.
Presented by the Arley Women's Club, the Arley Day Festival begins early. For those arriving hungry, enjoy a pancake breakfast at the Arley Fire Station at 7 a.m. Vendors will be up and running at 8 a.m. and the parade begins making its way down the street at 8:30 a.m. For those who wish to participate in the parade, line-up is at 8 a.m. in the parking lot of Arley's Dollar General on Hwy. 41. Lots of classic cars will join the parade, which leads through town, right to the car show and festival. Expect all day entertainment again this year, and watch for additional carnival rides, including a pirate ship, water slides and a bungee trampoline. New games have been added for all ages, too.
The event takes place at D. H. Hamner Park located on Helicon Road/Highway 77 in Arley. Festival hours are 8 a.m. to 2 p.m. Admission is free. For more information, visit Arley Day 2019 or Arley Women's Club on Facebook.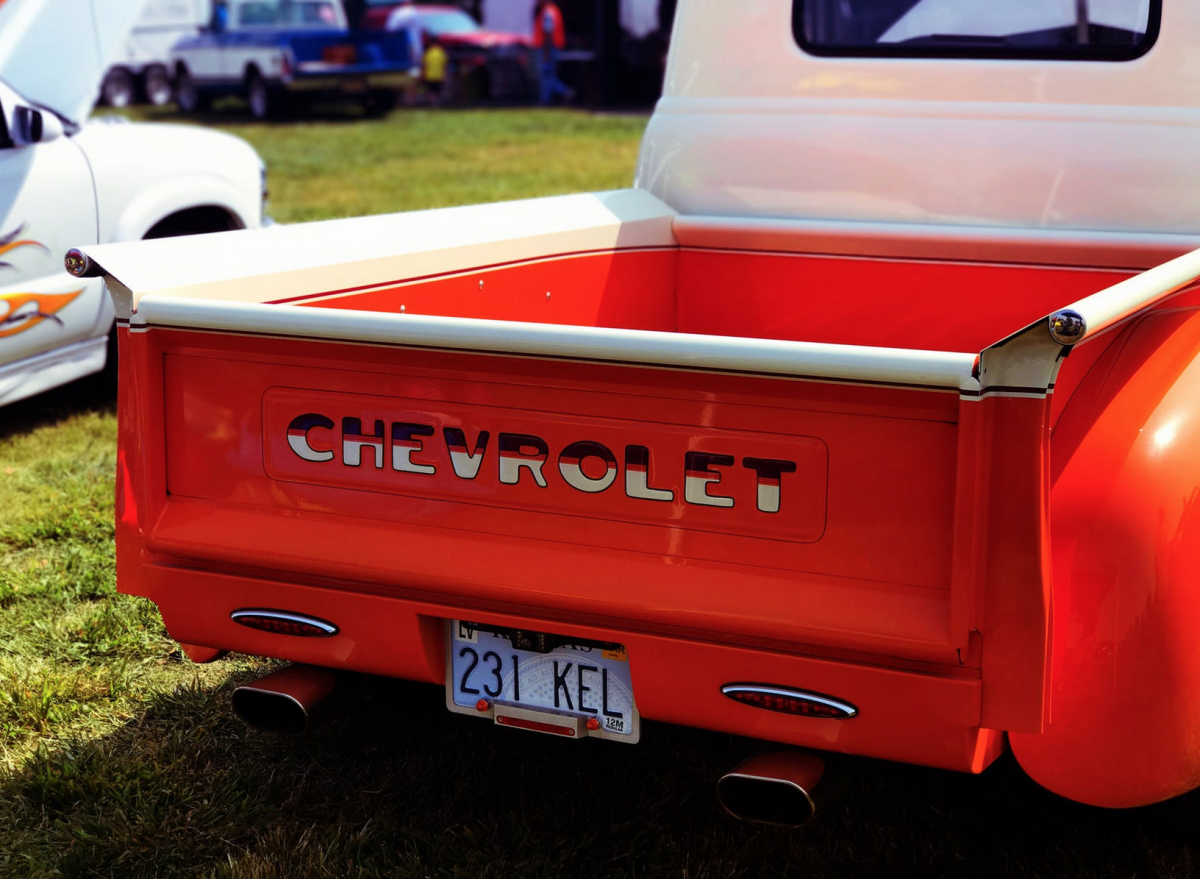 Oakville Indian Mounds Park's Multicultural Indian Event - May 18
See Native American living history encampments, drum music, flute music, dancing, flint knapping, hide tanning, pottery making, basket weaving, fabric weaving and dying, historical games, Sacred Way Indigenous Horse Preservation, arts, crafts, concession vendors, live bluegrass & country music, free admission, free children's activities, stickball, atlatl throwing, $1 face painting, $1 wagon rides, $1 canoe rides. Saturday, May 18 from 10am-5pm.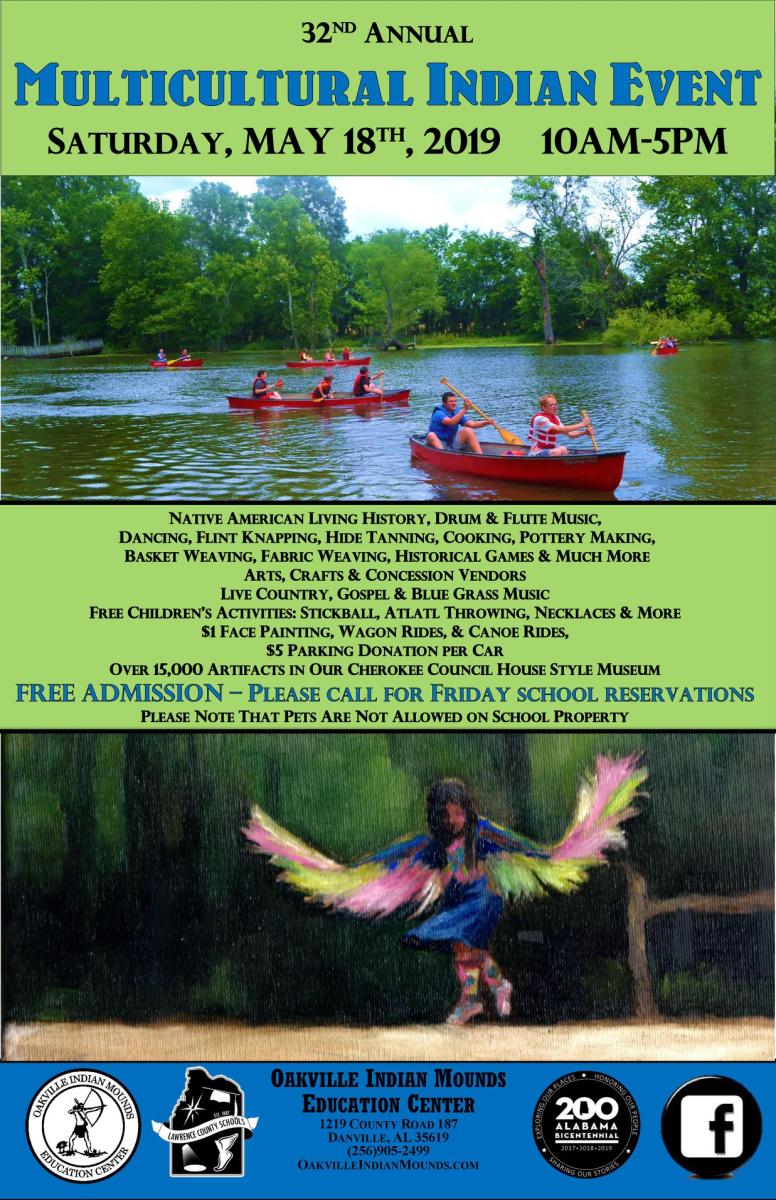 Coal Fest – May 24-25
Coalfest kicks off on Friday, May 24 around 5 p.m. with live music. The festivities continue on Saturday, May 25 beginning at 9 a.m. with family-friendly activities and more live music. Slated to perform this year are Lloyd Moses, Crow Bridge, Cypress Creek, Austin Lewis, Tim Cannon, Tosha Hill and Loose Foot N the Magic Makers, Dixie Mafia and Kozmic Mama.
As music fills the air, festival goers can learn about the early history of coal mining in Brilliant with a guided tour of the historic Train Depot located in City Park (donations accepted). Brilliant Methodist Church, located on Main Street, will also be open for tours. A stop on the North Alabama Hallelujah Trail, Brilliant Methodist Church was built by local coal miners and remains an iconic cornerstone of the town. Other activities include an antique car show, a Color Run, a motorcycle ride to raise funds for a local family in need, a horseshoe tournament, arts and crafts, and a kid's area with games, train rides and inflatables.
Shuttle service will be provided free of charge from the downtown area to City Park, Brilliant Methodist Church and the Train Depot. Admission to the festival is free. A nominal fee is charged to participate in some of the children's activities. The two-day event typically wraps up around 5 p.m. on Saturday. For more information, call 205.465.2281.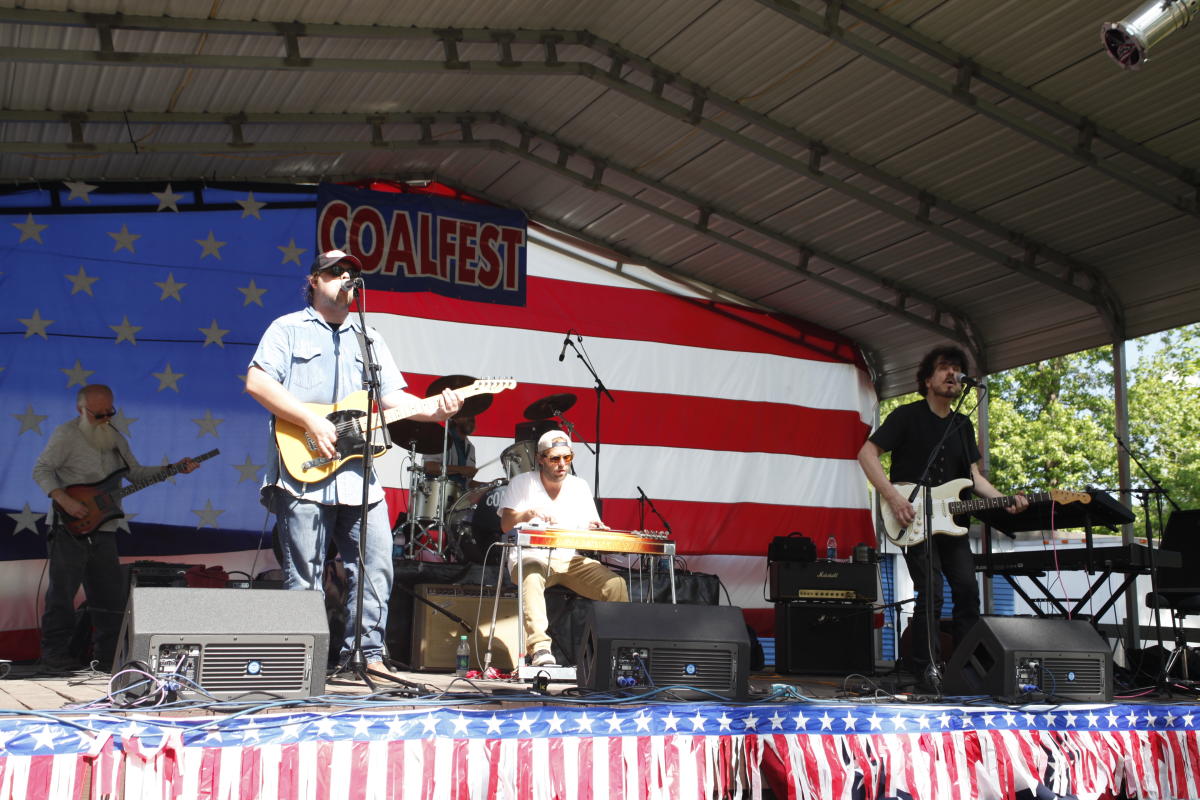 Alabama Jubilee Hot-Air Balloon Classic – May 25-26
The Alabama Jubilee Hot Air Balloon Classic has become a Memorial Day weekend tradition for many families for more than 40 years. The celebration begins bright and early Saturday, May 25, at 6:15 a.m., with the hound and hare balloon race; one balloon flies off the Jubilee field and the others try to follow to see which pilot can get closest to a target put down by the hare balloon.
Some of the activities to be held throughout the day on Saturday include an auto expo from 8:30 a.m. to 3 p.m., behind the Ice Complex and the popular Decatur Art Guild arts and crafts show from 7 a.m. to 7 p.m. in the pavilion. The Southland Flywheelers will host an antique tractor show, featuring some of the best restored and maintained tractors in the Southeast, from 8 a.m. to 2 p.m. A tractor parade follows at 10 a.m., and at 11 a.m., there will be tractor games and a pedal tractor park opens for kids 6 years old and under. An afternoon hot-air balloon flight is set for 5:15 p.m. and at 8:15 p.m., the Balloon Glow is a must see as towering balloons of all colors light up Point Mallard Park.
Musical acts on Saturday include Strangers with Friends at 5:30 p.m. followed by Bishop Black at 7 p.m.
Another round of friendly competition between the hot-air balloon pilots is scheduled for Sunday, May 26, with the Lynn Layton Key Grab. Balloons should start flying into the Jubilee field starting about 7 a.m. The Decatur Art Guild arts and crafts show reopens from 8 a.m. to 6 p.m., offering festivalgoers plenty of time to shop for handmade items in between the balloon activities. Another fun flight is set to launch about 6:30 p.m.
Sunday's entertainment line-up will have Entice from Nashville performing at 7 p.m. and the two-day event concludes with the Alabama Jubilee Fireworks Spectacular at 9:30 p.m.
Admission to the Alabama Jubilee is free. Free parking will be available at the G.E. parking lot at 2328 Point Mallard Drive SE and in downtown Decatur, mainly across from the Morgan County Courthouse at 302 Lee Street NE (shuttle pickup for this location will be at the Princess Theatre at 112 Second Avenue NE) with shuttle service to Point Mallard Park from 3 p.m. until 11 p.m. Saturday and Sunday for only $2 per person, each way.
Please note all balloon activities are weather permitting. Balloons do not fly, tether or glow in the rain or if wind on the ground is stronger than about 8 mph or if there are thunderstorms nearby. During the Alabama Jubilee, Point Mallard Park is a "No-Drone Zone" according to FAA regulations. Blankets and lawn chairs are encouraged. For safety reasons, pets are strongly discouraged due to the loud noise caused by the balloons and the large number of people present. All activities take place inside Point Mallard Park, a 750-acre municipal park providing year-round recreation facilities in Decatur, Ala. For more information and a schedule of events, please visit www.alabamajubilee.net.