As the holidays quickly approach, one of the first things on busy agendas is the holiday meal. This year as the turkey, dressing, sides, and desserts are prepared, consider what wines could be served to make the holiday meal complete. Alabama Mountain Lakes Tourist Association was instrumental in creating the Alabama Wine Trail, and there are several family-operated wineries across the state that offer delicious wines made on-site. We've made it easy for you in deciding which wines pair those delicious entrees, sides, and desserts you're going to serve up this holiday season!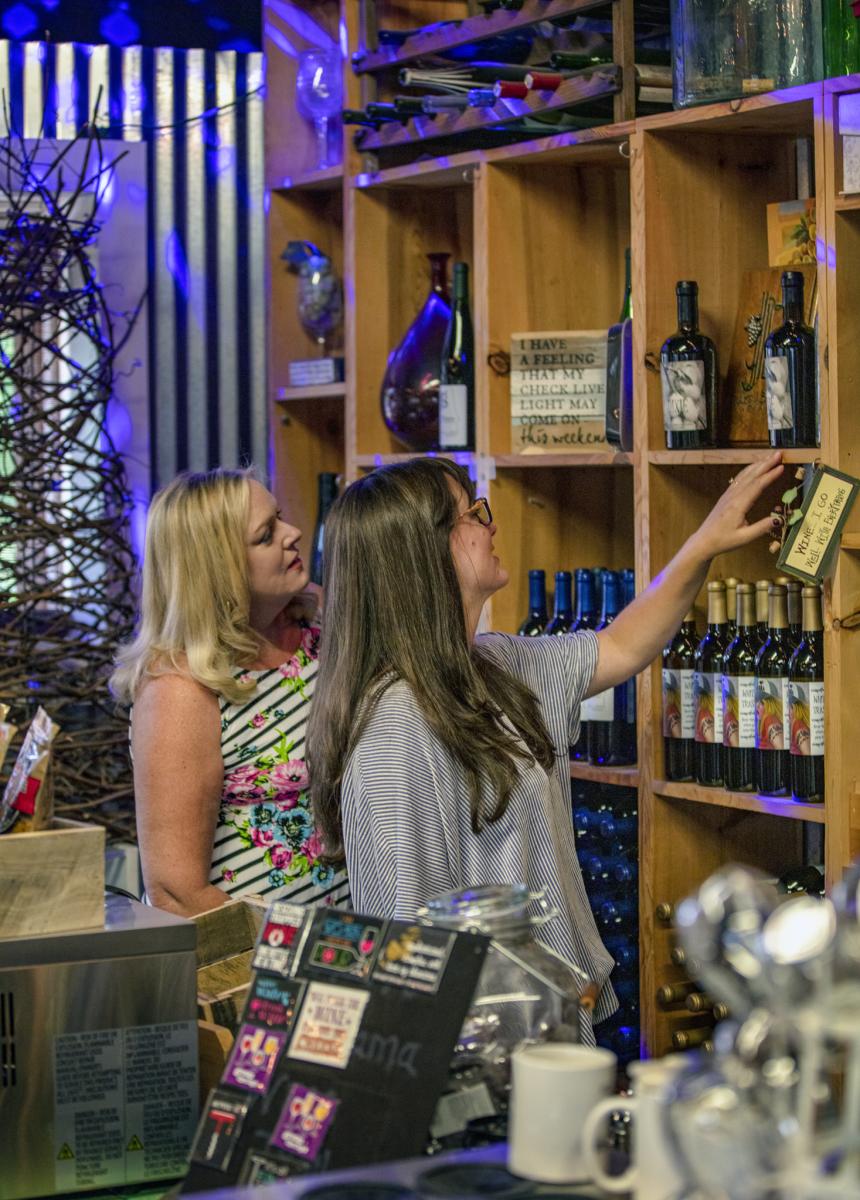 Jules J. Berta Vineyards
Jules J. Berta Vineyards in Albertville recommends the Sylvaner, its best-selling wine, for those who like a dry, white wine. "It has a crispness to cleanse your palette after all that yummy gravy we eat with our turkey," says Becky Berta. It is similar to a Reisling or Margarita wine. The Lady in Red wine pairs well with ham because it has a dry, medium body, which is similar to a Pinot Noir. The Jingle Belle is a sweet homemade cranberry wine that pairs well with most holiday dishes, especially the sweet wine drinkers. And for dessert, the Sugar & Spice wine is perfect! It's a sweet mulled red wine (muscadine-based) that is good chilled, room temp, or even warmed up. Becky says the heat livens up the spices.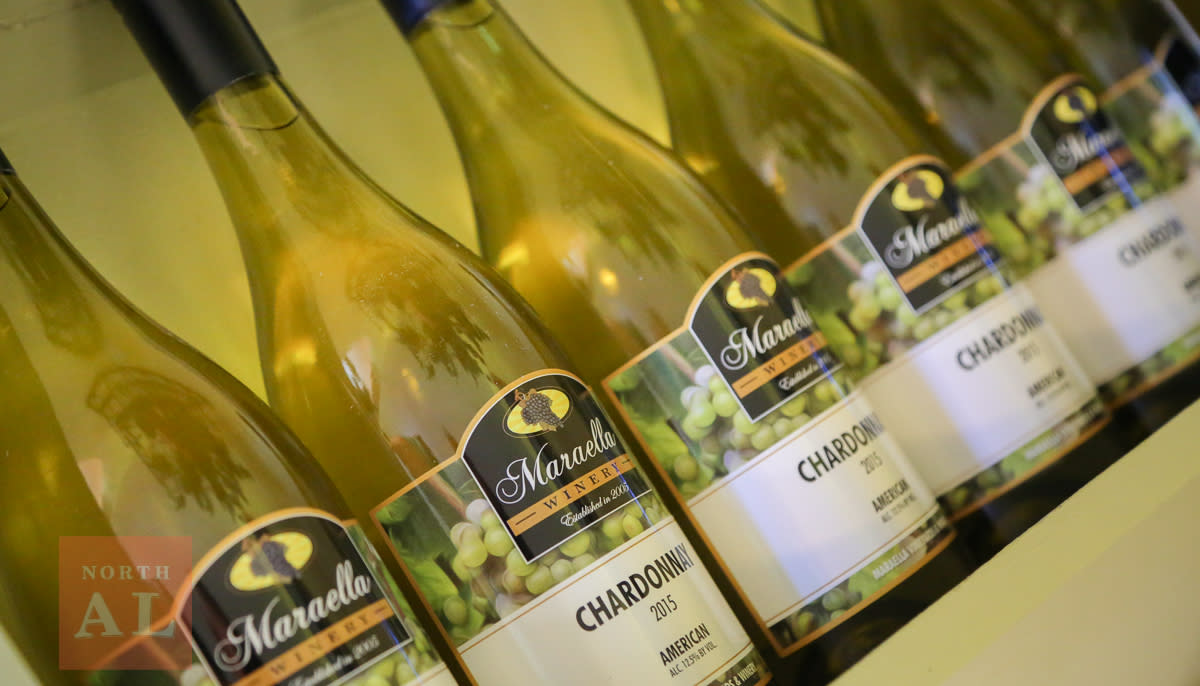 Maraella Winery
Maraella Winery, in Hokes Bluff, recommends their award-winning Riesling for those holiday dinners. The taste is citrus-driven with crisp green apple and lime flavors with a subtle nuttiness. Crisp and refreshing, it would pair wonderfully with your holiday turkey. Riesling is an amazing food-friendly drink that appeals to a wide variety of tastes. Their award-winning Cabernet Sauvignon has an aroma of blackberry, blueberry and pecan with hints of honeysuckle and dark chocolate to seduce and intrigue. The palate is inviting and silky, with a vivid core of Romanian oak that defines every sip, balanced by a backbone of acidity and a smooth tannin structure. Cabernet Sauvignon pairs especially well with dishes with rich gravies, whipped sweet potatoes, and roast beef.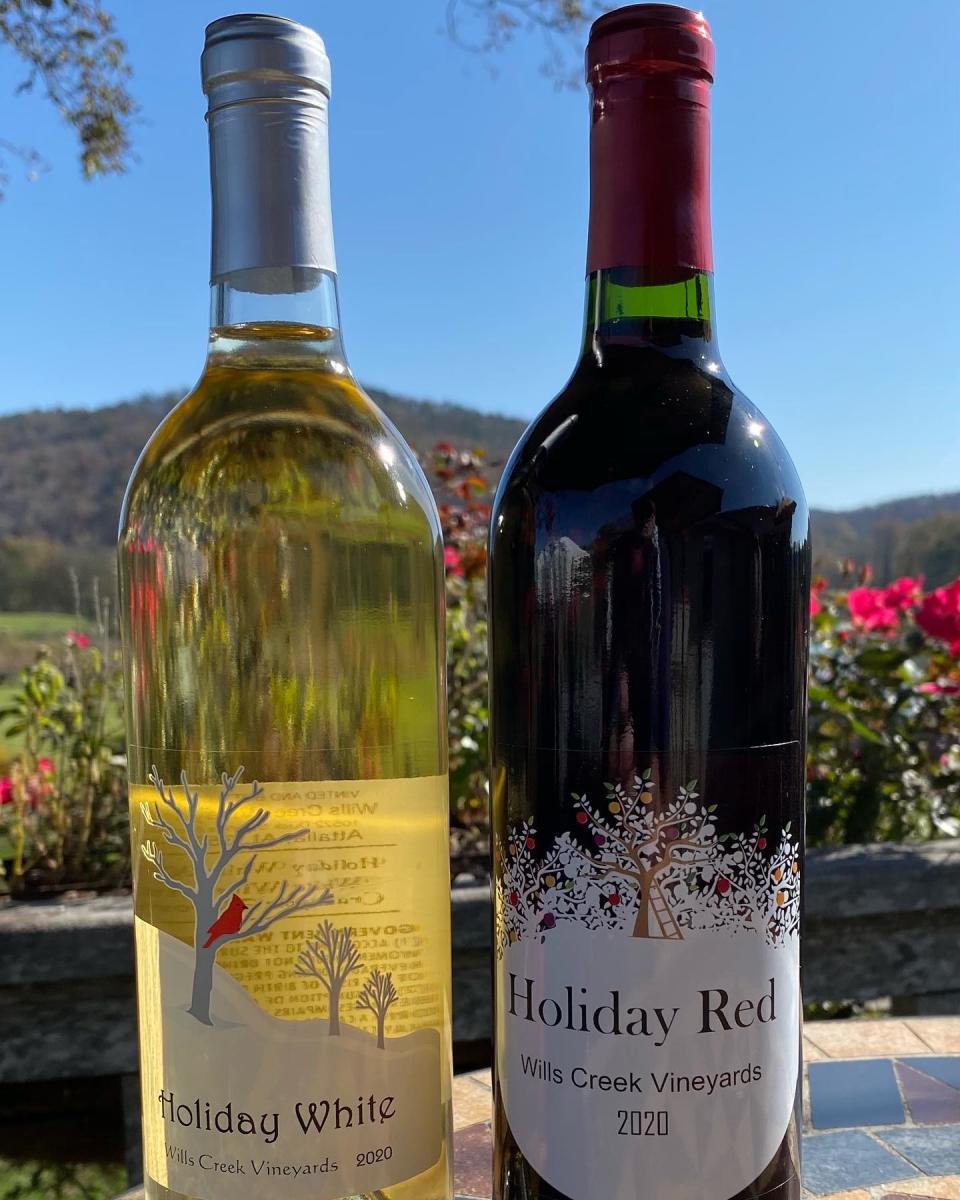 Wills Creek Winery
Wills Creek Winery near Attalla recommends several wines perfect for holiday meals. A good pairing for that Thanksgiving turkey is their Blush Muscadine that has aromas of cherry and muscadine fruit with a balanced taste of sweetness and acidity with a soft finish. It also pairs well with cheese, pasta, bbq, or chocolate. Another one is their Holiday White that is a white wine with a hint of crisp green apples and white cranberries. It's an easy-drinking wine with a refreshing finish.
If you're serving ham at Christmas, they recommend their Ruby Muscadine wine, a semi-dry wine, which features characteristic muscadine tartness with a long finish. This wine also goes well with bbq or blue-veined cheese, sweet, sour or spicy foods and is rich in antioxidants. It is a heftier, sweeter wine made from red muscadines fermented on the hulls, and its sweetness is a favorite of the southern customers who prefer it to the dry wines. Its deep color matches its name. Now for that pumpkin pie, owner Janie Coppey recommends their Holiday Red, which is a heavy-bodied cranberry wine. Other dessert wines at Wills Creek are Cocoa Cafe and Mystic Mocha wines. The Cocoa Cafe is a hearty, sweet dessert wine with coffee overtones. The Mystic Mocha is a holiday favorite with a hint of raspberries and pairs well with cheesecake or your favorite chocolate.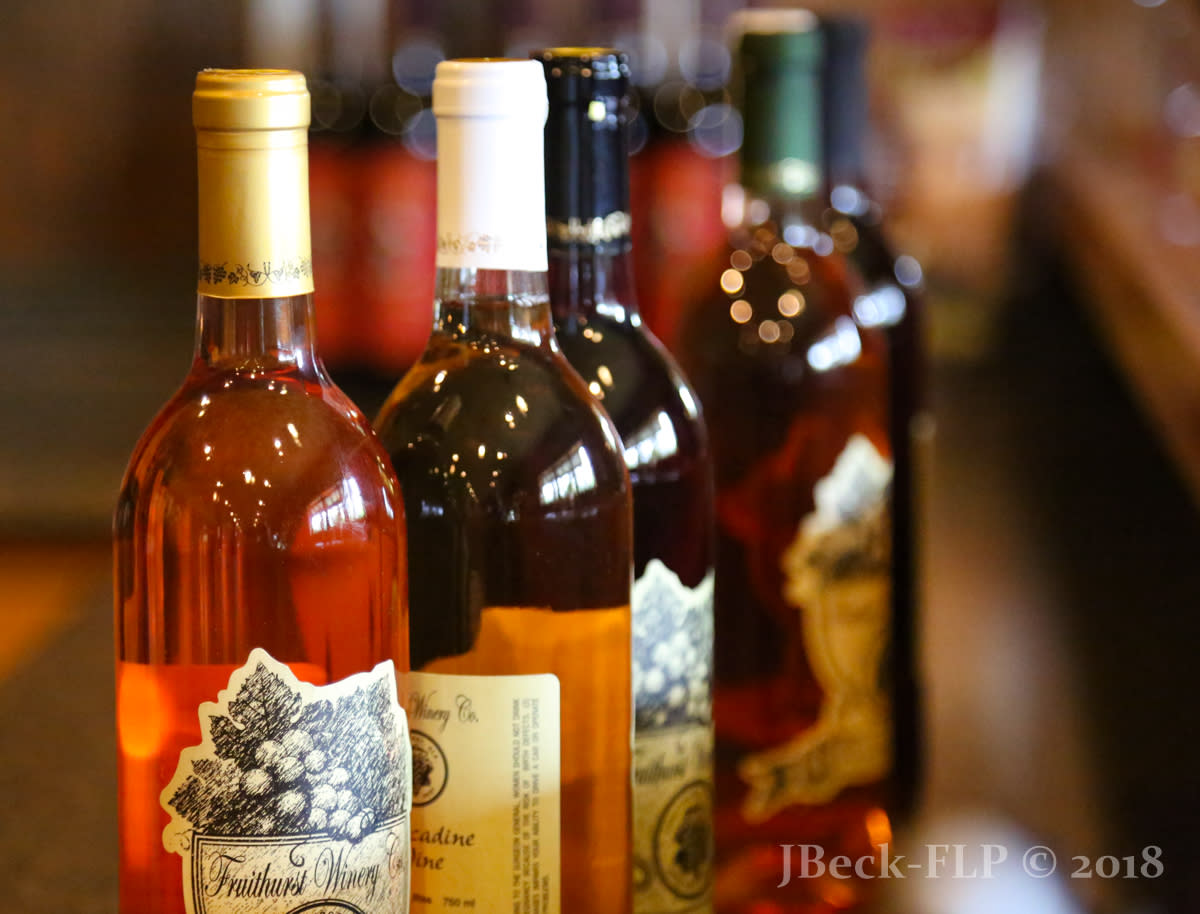 Fruithurst Winery
The Fruithurst Winery recommends its popular Christmas Spiced Wine to be served with turkey and ham. This best-seller is a semi-sweet red wine spiced with cherries, almonds, ginger, cinnamon, and touch of honey. Angie at Fruithurst says she serves this every year at the holidays, and it goes perfectly with everything. Another big seller is the Fruithurst Gem, which uses Carlos muscadines and goes well with desserts. Fruithurst also has many fruit wines that are desserts in themselves: peach, strawberry, and blueberry.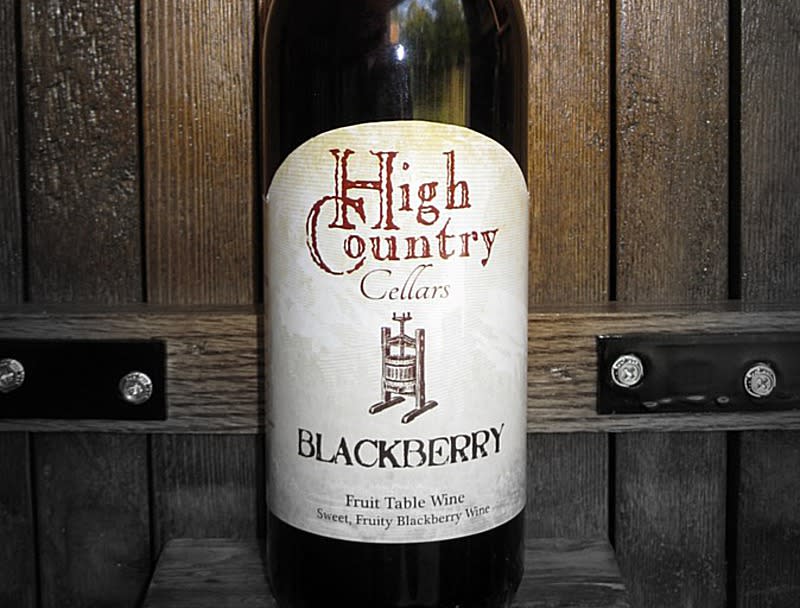 High Country Cellars
High Country Cellars' Red Muscadine for the holiday meal as well as its holiday special Cranberry, which is a sweet wine that is always a favorite during the holidays. Its best-seller Skeeter Piss is sure to be a favorite around the dinner table and is made from a combination of fruits. High Country also offers the Black & Blue, which is a blackberry and blueberry mixed wine, that would be perfect for those holiday desserts.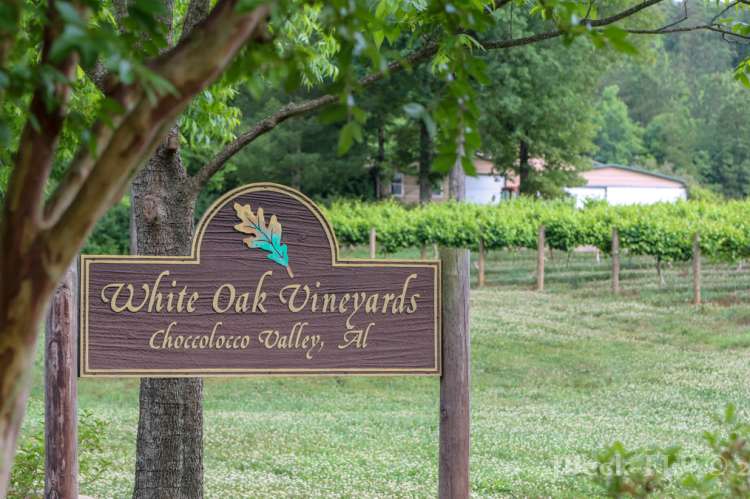 White Oak Winery
White Oak Winery makes the only sparkling white muscadines in the state of Alabama, which would be perfect paired with dessert. The Norton, also known as the Cabernet of the South, is a rich, smooth, elegant wine from native varietal and the Chardonel, which is a premium white that is crisp, dry but fruity, and lightly oaked that pairs well with turkey or ham. White Oak also offers several delicious fruit wines: blueberry, blackberry, and peach.
For more info on the North Alabama Wine Trail, go to www.northalabama.org/trails/wine.