There are so many reasons to love October: cooler weather, leaves changing, and all things haunted. Check out these cool - and maybe a little bit scary - haunted events all over north Alabama.
Athens Haunt Walks
In celebration of Halloween, Athens-Limestone County Tourism is offering haunted walking tours next month giving visitors and locals a chance to explore the town by night. Held every Tuesday and Thursday night in October, the Athens Haunts Walks takes guests on a spooky 90 minute walking tour that uncovers paranormal activity, ghoulish legends and hauntings in the historic downtown area.
During Athens Haunts Walk, experienced and entertaining tour guides tell spooky stories of paranormal activity at 13 local structures. Stories include the college student who fell to her death and is said to still roam the halls at Athens State University's Founders Hall and the great 1893 fire that burned the wooden buildings on Marion Street. Tours include a stop at Founders Hall where the students of the then-named Athens Female Institute watched Union and Confederate soldiers battle and the steps of the Houston Library where a crowd gathered on the night voters elected George Houston as the state's first governor after reconstruction.
Now in its 15th year, Athens Haunts Walk is suitable for adults and children in grades 4 and up. In the past, tour participants have included both believers of paranormal behavior and some skeptics of the supernatural. The tours are also a way to get to know more about Athens and its history and lore.
The tours take place every Tuesday and Thursday night in October at 7pm and 7:30pm. Tours are $15 for adults and $10 for kids. Wagon Tours are at 6:30pm and are $25. All tickets are advance purchase from www.Eventbrite.com.
All tours depart from the Athens-Limestone County Tourism office located at Big Springs Memorial Park (100 N. Beaty Street). Guests are asked to arrive 10-15 minutes before scheduled tour time. Each walk is approximately 90 minutes and a one-mile walking distance. Please wear comfortable footwear.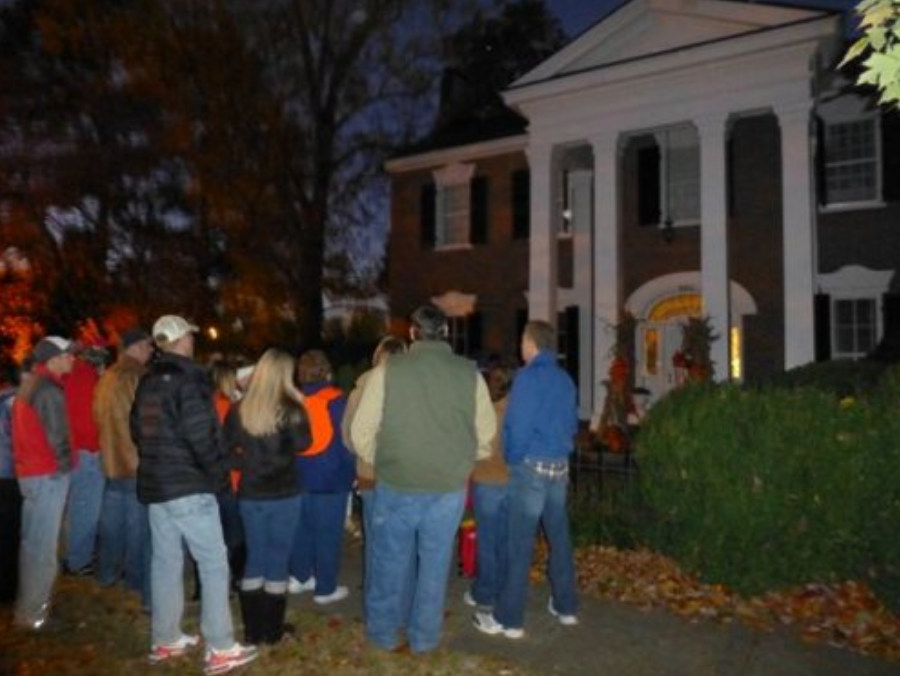 Dare to GoFAR at GoFAR USA Park
Dare to take a hayride into the Haunted Forest at GoFAR USA Park! Hang out around the campfires and enjoy some s'mores, watch a movie on the big screen, climb the rock wall and shoot some paintballs. Saturdays, October 8, 15, 22 & 29. Gates open at 6pm, hayrides are from 7pm to 10pm. Last ride departs at 9:30pm.
Hayrides:  $12 per person (age 3 and under are free)
Climbing Wall: $5 for 3 attempts
Paintball Shooting Range: $5/bucket of paintballs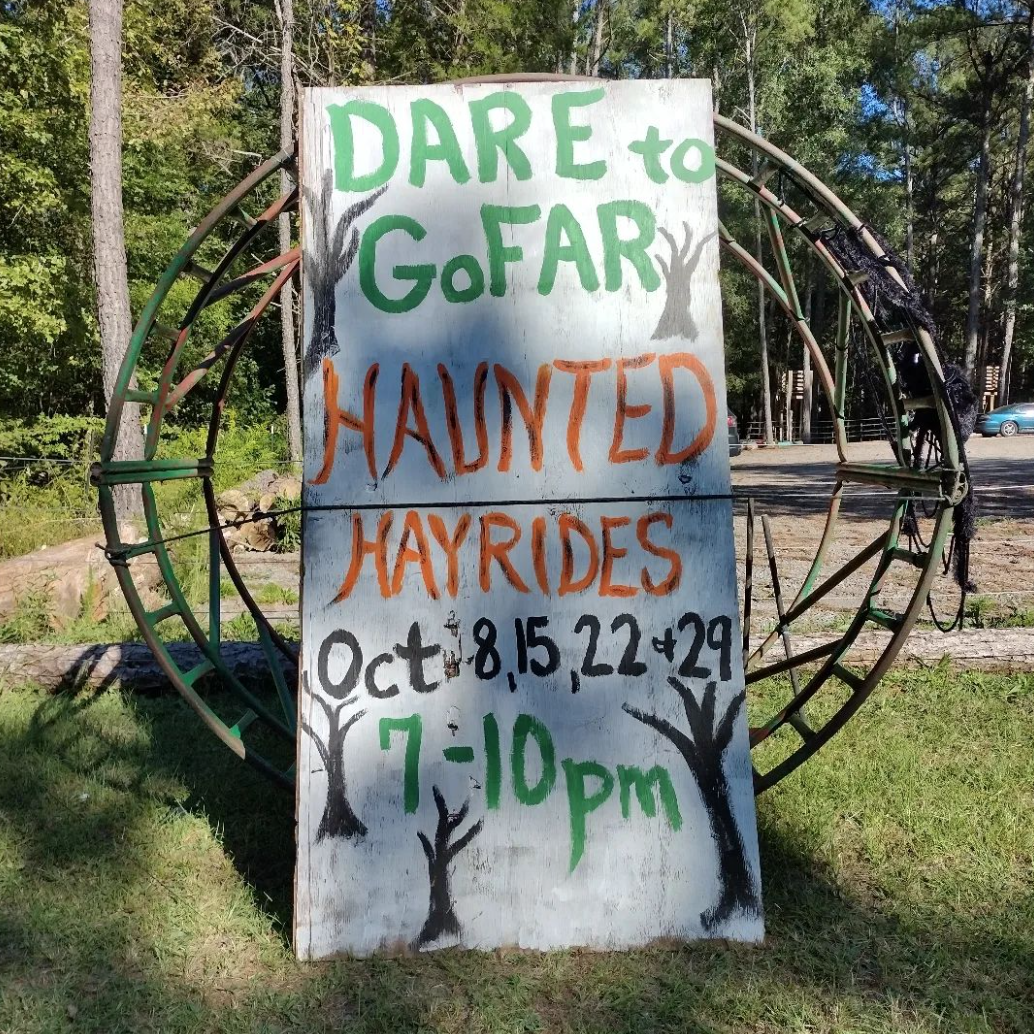 Ghosts of the Old State Bank
During the Civil War, the Old State Bank was a Union Field Hospital. The vault was a surgery room where many soldiers were taken for amputations and other procedures. As the possible place of death for many Civil War soldiers, it is expected that their spirits might still be lingering around the property. It should be noted that in the gardens of the Old State Bank (at the kitchen building) is an old casket carrier donated by the Decatur City Cemetery. It is where caskets were built and, on occasion, bodies embalmed. It is a must-see on any paranormal pilgrimage.
However, the two most famous ghosts at the Old State Bank are women. Here are their stories according to local legend:
The Lady in Blue
The Lady in Blue is often seen from outside the building in the upstairs windows of the parlor. Many have claimed to see a woman in a pale blue dress from the parking lot just outside the museum. It is thought that she is the wife of the Head Cashier Washington Keyes that lived here nearly 200 years ago when it was opened as the State Bank of Alabama, Decatur Branch. No one is entirely sure why Mrs. Keyes would still be haunting the rooms of her old apartment though many have tried to speculate. Visitors of the museum have often claimed to have felt breezes and gotten cold chills upon stepping into the Master bedroom when on tours. Others claim to feel someone watching them as they walk through the parlor.
The Lady in Black or the Weeping Woman
The Weeping Woman, also known as the Lady in Black, is most often seen downstairs in the lobby of the Old State Bank. The reflection of a woman wearing black mourning attire has been seen, even photographed, in the large ornate mirror next to one of the mantles. There have been claims of hearing a woman crying, doors opening and closing, dishes being broken, and even lights turning on and off. Her apparition has been seen from the corner of many visitors' eyes. She appears to be the most active ghost in the building. Legend says that she had two sons; one fought for the North and one for the South. She was called to the Union hospital one day to find out that her Union son had died. While she was there, she was told of her Confederate son's death also. It is this tragedy that is believed to hold her to the Old State Bank grounds. She searches for and weeps for the end of her two sons.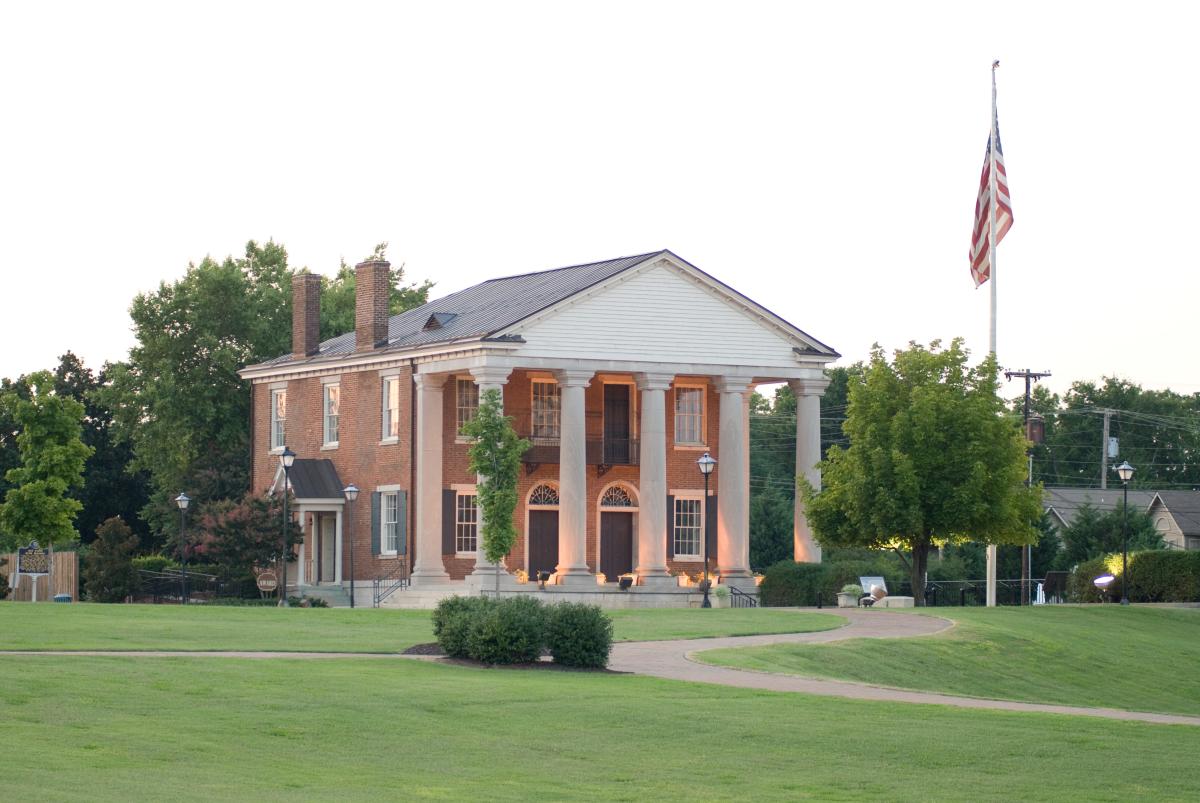 LaGrange College Site Haunted Hayride
The Haunted Hayride at LaGrange College Site in Leighton will be held every Saturday night in October from dusk until 11pm. This event will be a real barn burner with all kinds of scary attractions.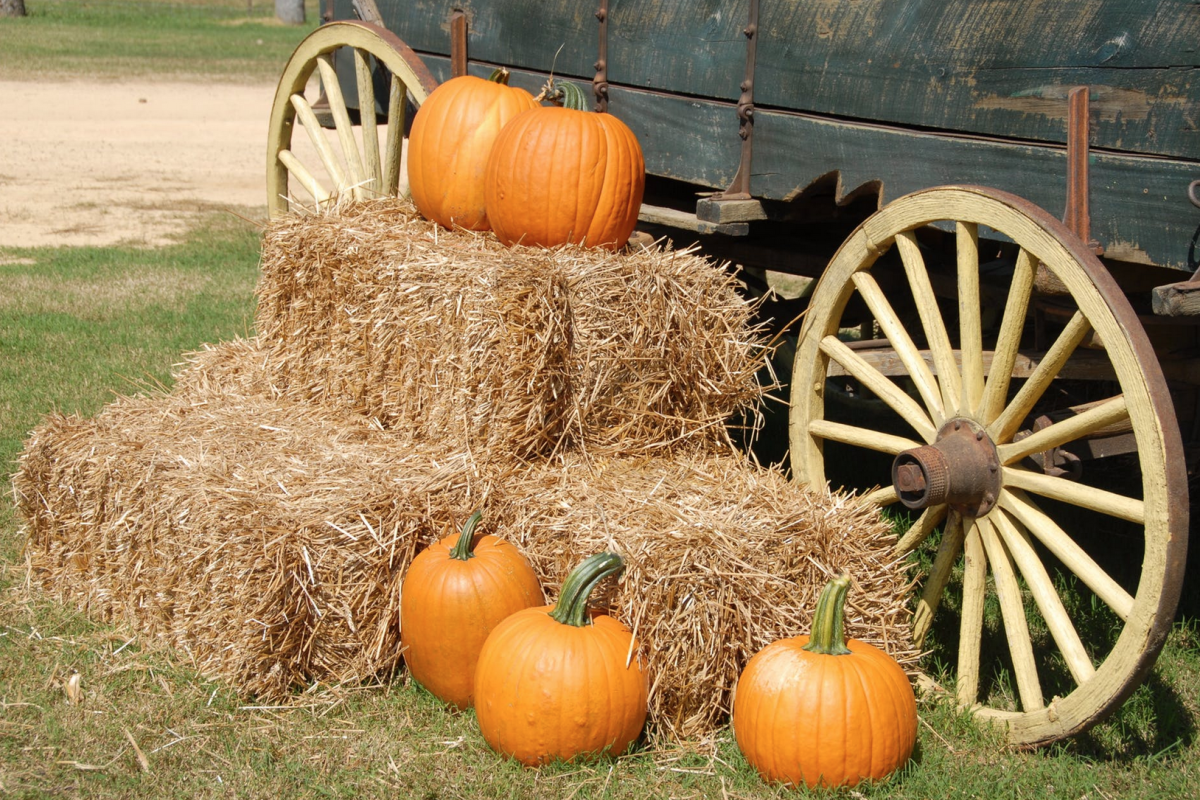 Huntsville Train Depot
The Huntsville Train Depot is a great place to go to learn about north Alabama's railroad history, and it's also said to be haunted! Back in the Civil War, a few Confederate soldiers were held prisoner at the Depot. Legend has it that you can hear and see soldiers walking around on the second and third floors, and a train engineer has been seen checking to make sure the tracks are clear.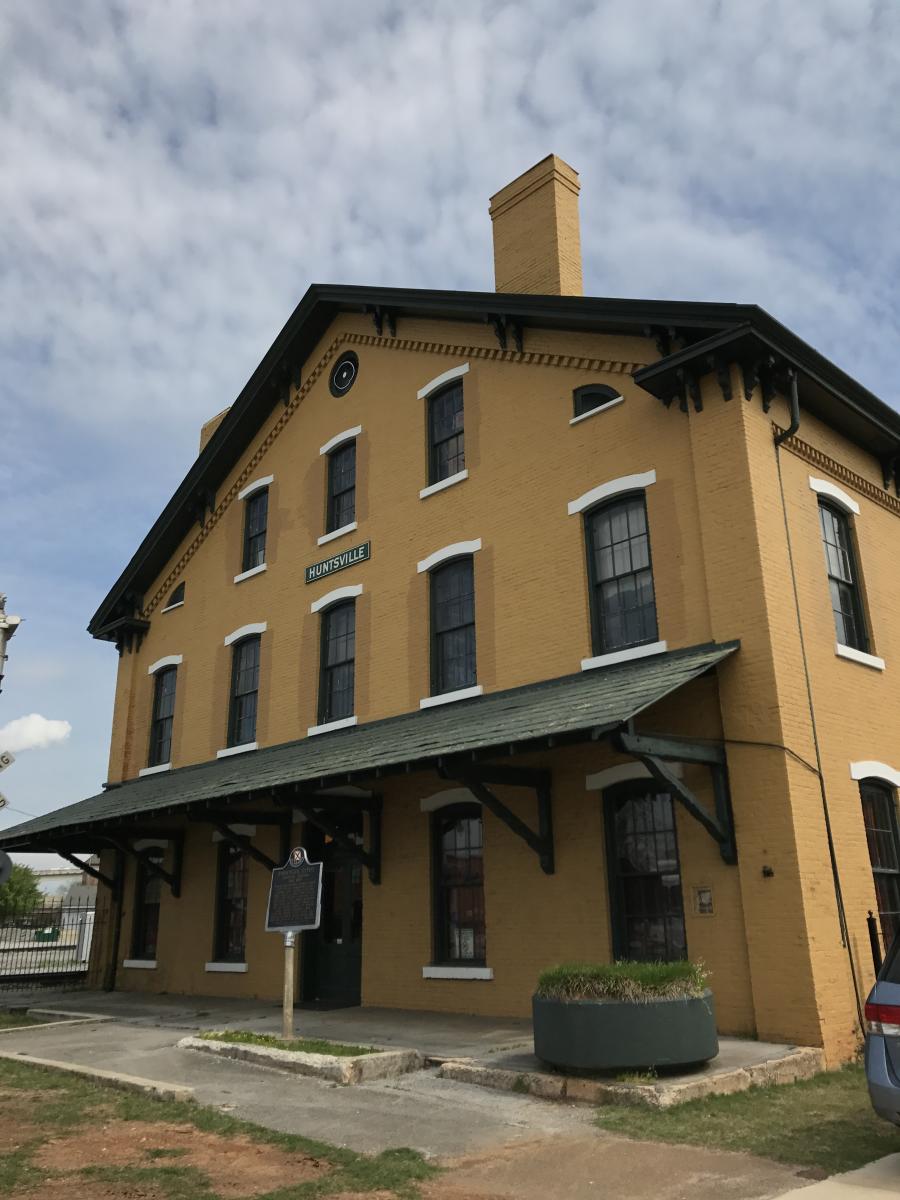 Huntsville Ghost Walks
The Huntsville Ghost Walks will begin another chilling season for Fridays and Saturdays in September and October. All tours begin at Harrison Brothers Hardware Store, located at 124 South Side Square, promptly at 6pm. In October, they also have walking tours on Saturday at 8:30pm. You choose one of three guided tours through the Twickenham District, the Old Town District, or the Downtown District. Hear stories from Huntsville's haunted past and learn why the spirits remain. Tickets are $10 for adults, $5 for children 12 and under. (from www.huntsvilleghostwalk.com)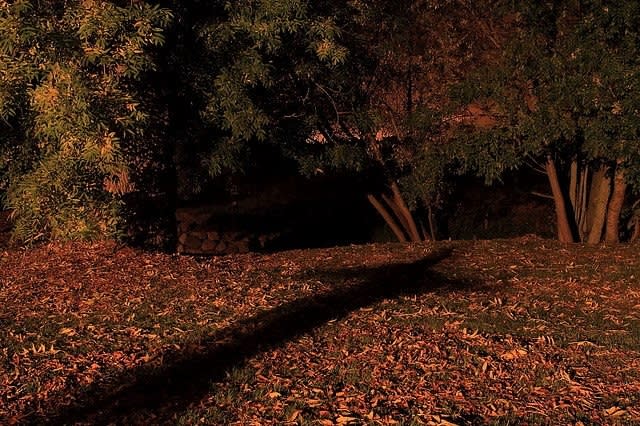 Southern Ghost Girls Tours and Paranormal Investigations
Go on a tour with the Southern Ghost Girls Tours this fall! They're exploring several places in north Alabama:
Halloween Ghost Hunt, Decatur's 1833 Old State Bank 189 Year Anniversary interactive real paranormal investigation of Decatur's 1833 historic Old State Bank. Friday, October, 15. Click here for tickets: https://www.eventbrite.com/e/halloween-ghost-hunt-decaturs-1833-old-state-bank-189-year-anniversary-tickets-367135250417
Halloween Ghost Hunt at The Historic Lowry House in Huntsville on October 29 at 7pm. Click here for tickets: https://www.eventbrite.com/e/october-haunted-halloween-ghost-hunt-the-lowry-house-huntsville-alabama-tickets-367292460637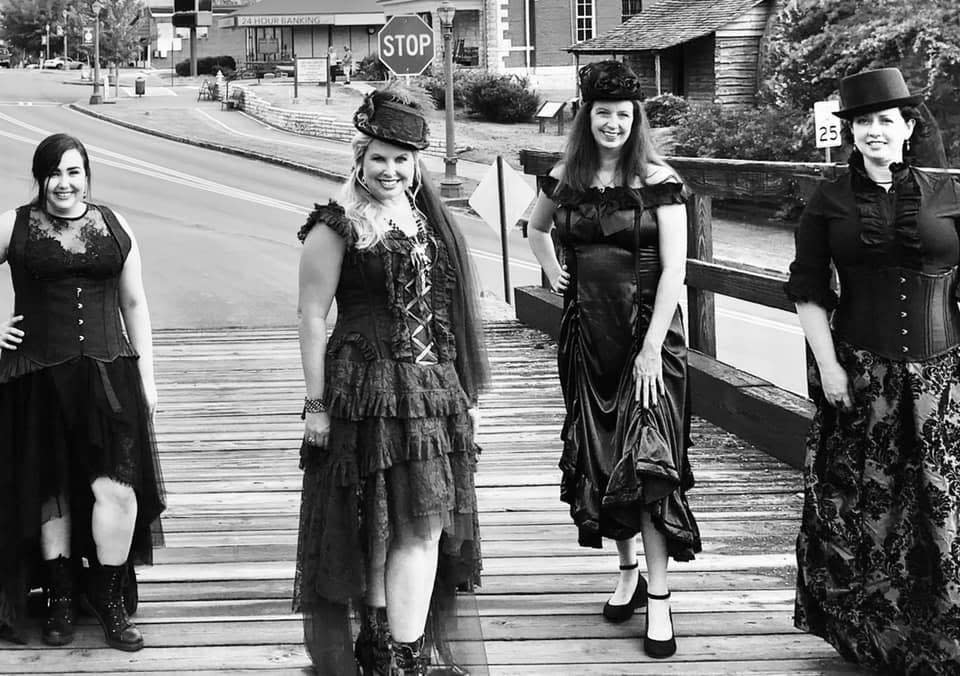 Maple Hill Cemetery Stroll
The Maple Hill Cemetery Stroll is a fall tradition everyone looks forward to in Huntsville ! Don't miss this year's stroll through Huntsville's oldest and most-storied cemetery on Sunday, October 16 from 1:30pm to 4:30pm. 203 Maple Hill Drive (at California St. and McClung Ave.)

Dead Children's Playground
There's a playground behind Maple Hill Cemetery known as Dead Children's Playground. Legend has it that the children buried in the nearby cemetery come out to play. People have even seen swings moving with no one in them. You can read about this story and more at We Are Huntsville's 5 Huntsville Ghost Stories blog.