There are so many reasons to love October: cooler weather, leaves changing, and all things haunted. Check out these cool - and maybe a little bit scary - haunted events all over north Alabama.
In celebration of Halloween, Athens-Limestone County Tourism is offering haunted walking tours next month giving visitors and locals a chance to explore the town by night. Held every Tuesday and Thursday night in October, the Athens Haunts Walk takes guests on a spooky 90 minute walking tour that uncovers paranormal activity, ghoulish legends and hauntings in the historic downtown area.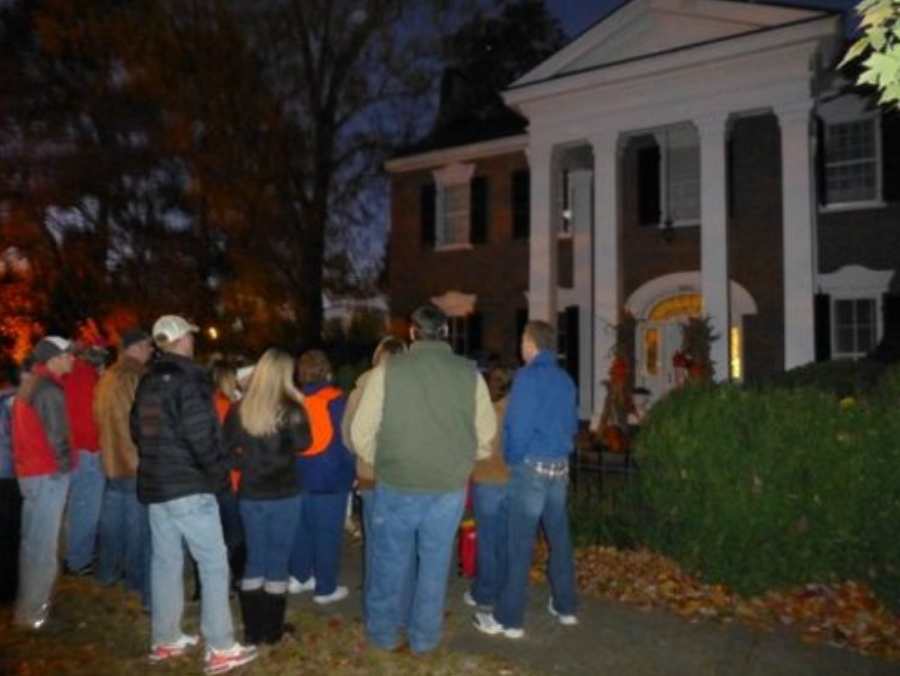 Join the Decatur Ghost Walk every Saturday night in October to hear about Decatur's haunted past. Civil War soldiers wait for a train that never arrives, a young girl falls to her death, but her ghost remains, and the ghost of Simp McGhee is angry about the consequences of his carelessness. These are a few of the stories you will hear on the Decatur Ghost Walk! Tickets are $10 per person for adults, $5 for kids 12 and under. Purchase your tickets 30 minutes before the tour begins. Please bring cash because they're not able to accept credit or debit cards. Call (256) 509-3940 or (256) 783-2065 if you have questions.

The Huntsville Ghost Walk will begin another chilling season on Saturday, September 1, 2018. All tours begin at Harrison Brothers Hardware Store, located at 124 South Side Square, promptly at 6 p.m. In October, we also have walking tours on Saturday at 8:30 p.m. You choose one of three guided tours through the Twickenham District, the Old Town District, or the Downtown District. Hear stories from Huntsville's haunted past and learn why the spirits remain. Tickets are $10 for adults, $5 for children 12 and under. (from www.huntsvilleghostwalk.com)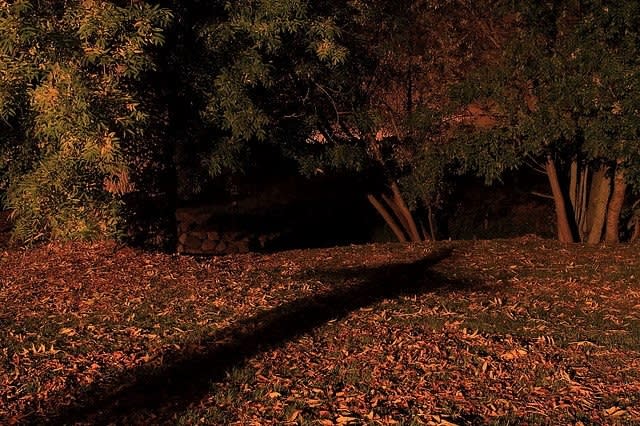 Haunted Hollow at Cathedral Caverns State Park
Tour a haunted Cathedral Caverns this October. You'll see it like you've never seen it before. (Not recommended for small children.)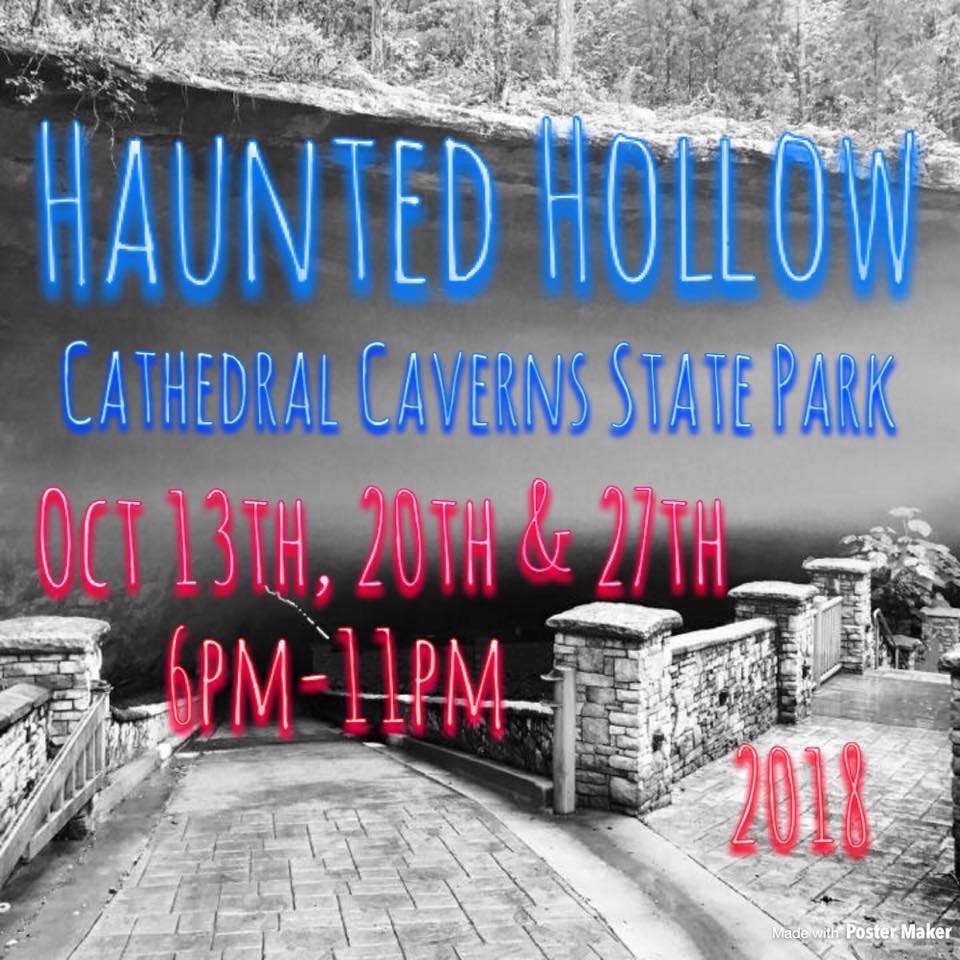 Haunted Hayrides at LaGrange College Site
Don't miss the Haunted Hayrides at LaGrange College Site October 12-13, 19-20, and 26-27. The hayrides will last from dusk to 11pm. Admission is $5 and children under six are free. Call (256) 856-0927 for more information.
The 2018 Maple Hill Cemetery Stroll will take place Sunday, October 21st beginning at 2 p.m. (pic from huntsville.org)

DeSoto State Park's Spookapalooza 2018
Treats, Fun, & Games! Join the staff and volunteers of Alabama State Parks, JSU Field Schools, & the National Park Service for a weekend of fun events guaranteed to run shivers up and down your spine! Trick or treating, live animals, storytelling, and more are in store during this popular annual event. Grab your favorite costume, bring the family, and come stay at DeSoto State Park. All events are free to the public & great for all ages.
Date: October 26th- 27th, 2018 (Halloween Weekend)
Where: DeSoto State Park in Fort Payne, Alabama