Geocaching is a fantastic way to get outdoors and explore north Alabama using GPS mapping systems. Think of it as a high-tech scavenger hunt! Our "A Dash of the Unexpected" Geo Tour will take you to so many cool places. You'll explore North Alabama's rich history, music, civil war sites, small-town charm, and great geocaching.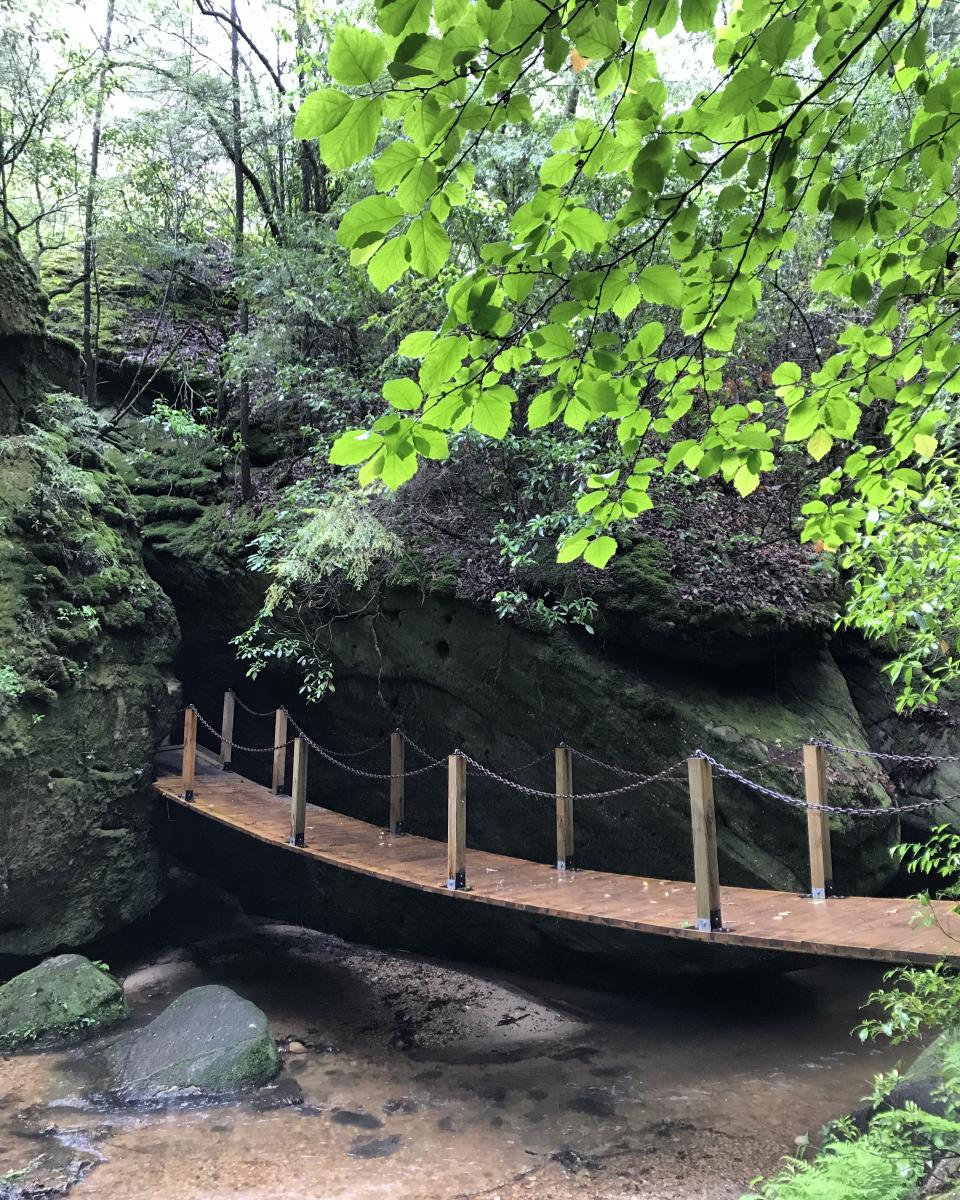 Dismals Canyon is one of the places on the "A Dash of the Unexpected" Geo Tour.
What is Geocaching?
Geocaching connects individuals from around the world in a modern-day treasure hunt. The sport of Geocaching allows players to create caches around the world and share their location coordinates for others to find using their GPS units. Caches, including numerous ones located throughout North Alabama, are listed on websites such as Geocaching.com. Caches contain at least a logbook to track the cache's visitors, and may contain other objects such as maps, books, software, or even money. Not all caches contain treasures.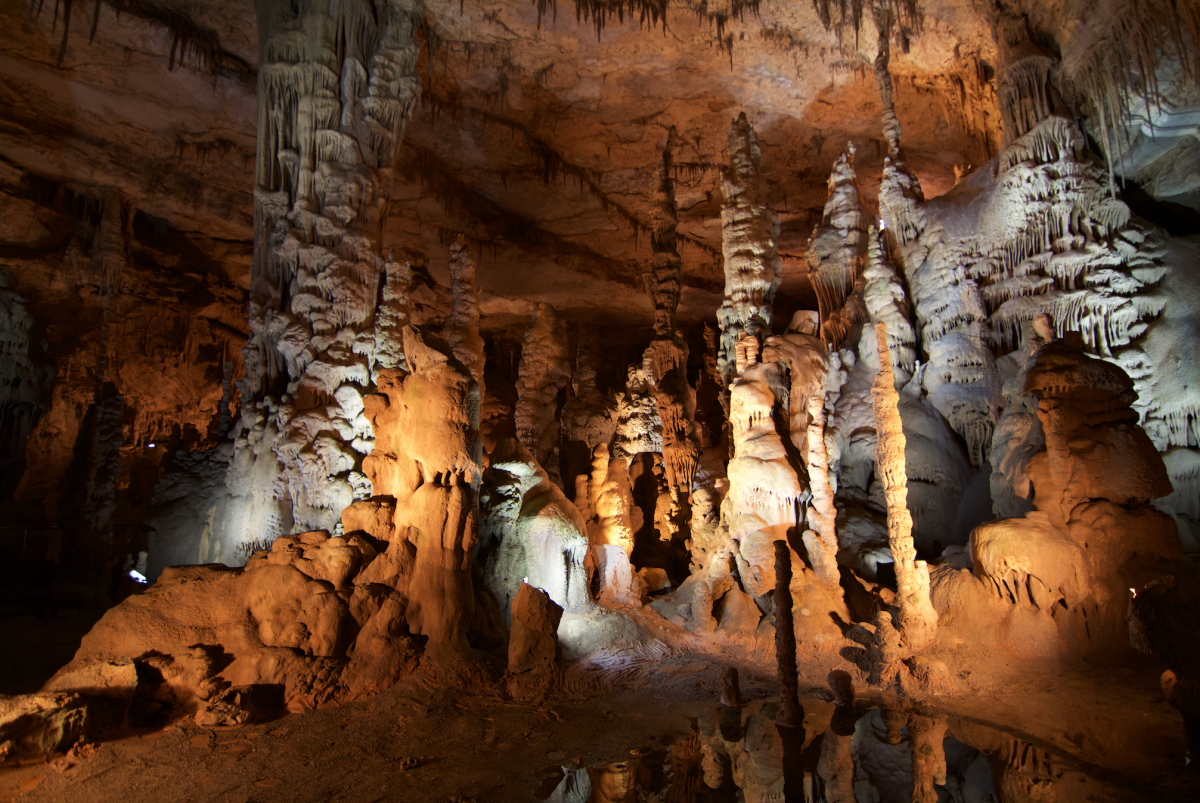 Visit Cathedral Caverns State Park and find a geocache!
Download the "A Dash of the Unexpected" Passport
To participate, download a copy of "A Dash of the Unexpected" Geocaching passport. Once you complete the passport, send it to the tourism office to receive a special edition, numbered coin and a t-shirt (while supplies last).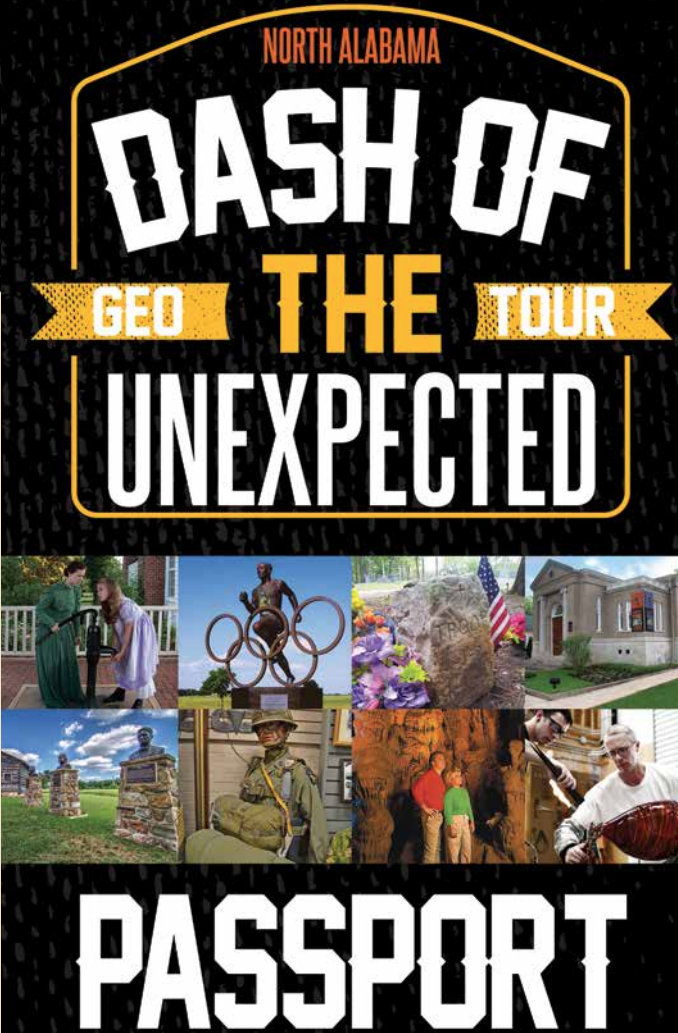 Rules of Geocaching
If the cache contains a treasure, you may take it.
If you take a treasure, you must replace it with something of equal or greater value.
Be sure to write about it in the logbook.
Return the cache to the EXACT location you found it.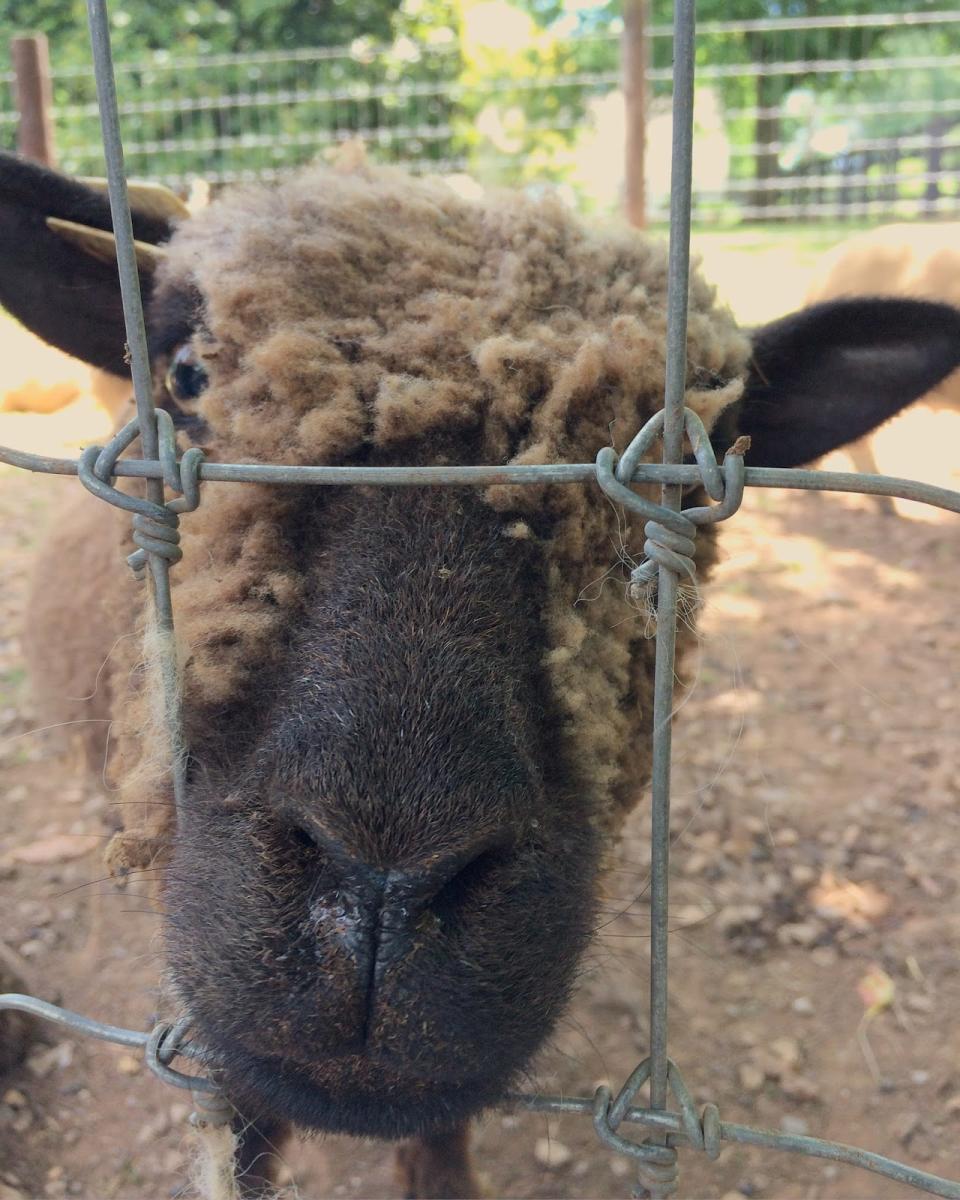 1818 Farms is on the list, too.