The beauty in north Alabama runs deep – literally. From the depths of Cathedral Caverns to the mountaintop vistas at Lake Guntersville State Park, the landscape diversity and natural beauty are world-class. As if that weren't enough to enjoy, nationally recognized artisans, award-winning local wineries, and mouth-watering local eateries satisfy every appetite for a multi-day vacation.
My work as a travel photographer has allowed me to trek through five continents, 30-plus countries, and visit more than half of the United States. I've seen thousand-year-old archeological sites in Cambodia and rugged beauty in Patagonia. I've felt the frigid cold of a mountaintop blast of air and the enveloping humidity of the jungle. Too bad it took a pandemic to discover the enchanting travel experiences in my own backyard. But I'm sure glad it did.
When I was young, I was eager to leave Alabama behind for brighter horizons. From an early age, I had wanderlust in my eyes. Curtailed travel since March, however, left me in my hometown of Alexander City, with excess free time and nowhere to go. Or so I thought.
I regret to say that I had never been to north Alabama, even though I grew up a stone's throw away. But now the areas I had overlooked were calling, and the wide open landscape, fortunately, allowed me to properly social distance and travel responsibly.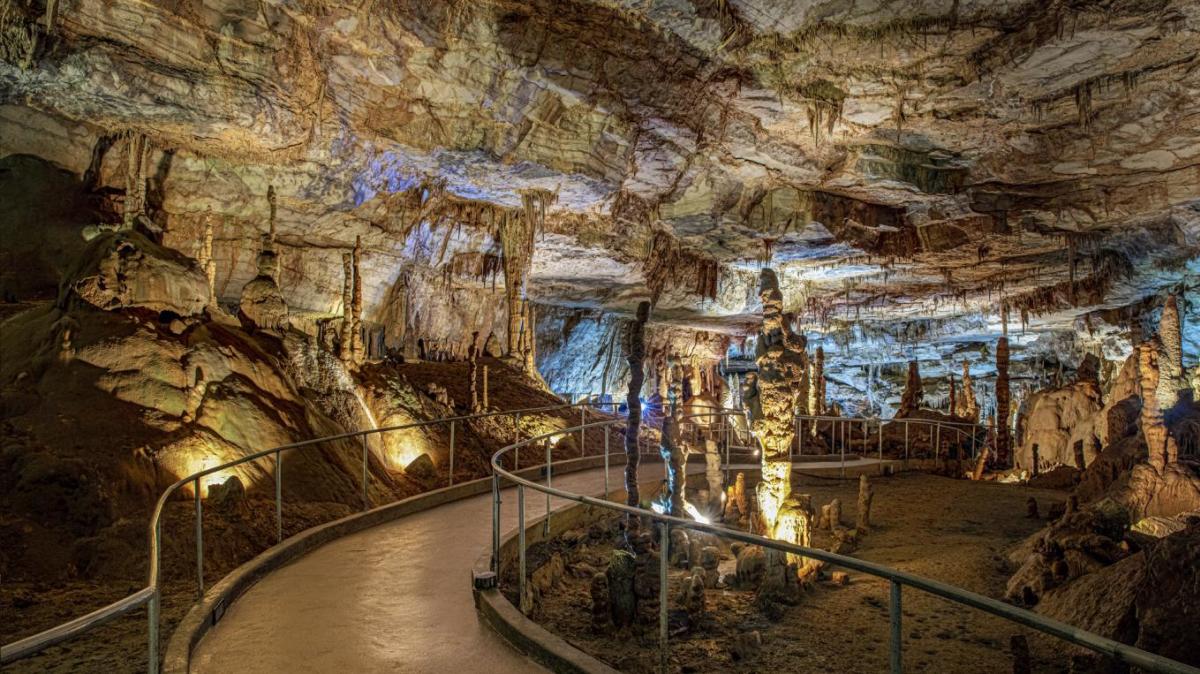 My adventure began in DeSoto State Park, near Ft. Payne, Alabama. The gorgeous mountain scenery and a walk in the woods were just what I needed to escape the daily grind of uncertainty. After a short hike to soak up the solitude, I blissfully cast stones in a small lake as a couple of kayakers paddled in the still waters. The worry and stress began melting away as I listened to the rhythmic slap of the paddles on the water and the thunk of rocks splashing down.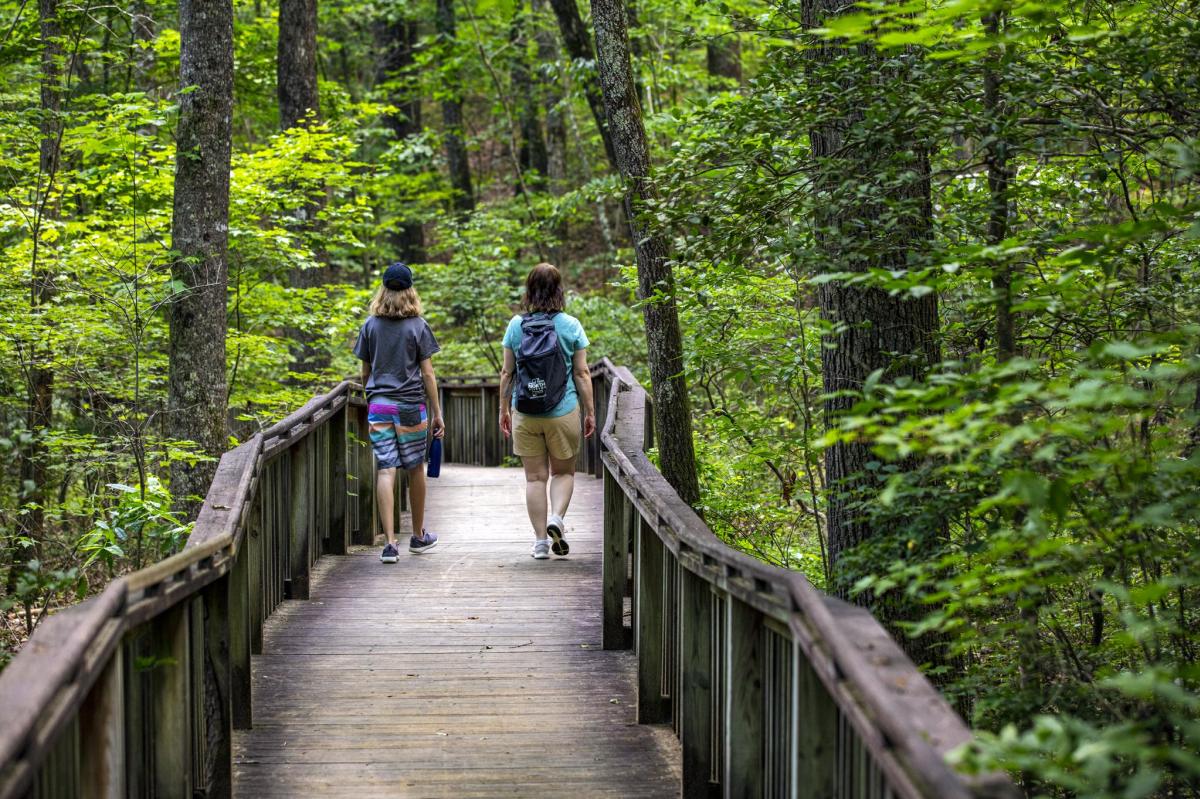 With peace of mind restored, I ventured a short drive to Little River Canyon National Preserve. Here erosion is a work of art, and I could see how Little River has taken its time – some say millions of years – to craft a 600-foot limestone cavern into Lookout Mountain.
The cavern is visible from numerous viewpoints along the Canyon Rim Drive, and the lookout points along the rim are undeniably beautiful. However, venturing below the rim reveals the cascading Little River Falls and the small reflecting pools formed at the top. These pools stirred my own reflections amid the lush green forest and blue skies, and it was life imitating art as my spirits continued to rise.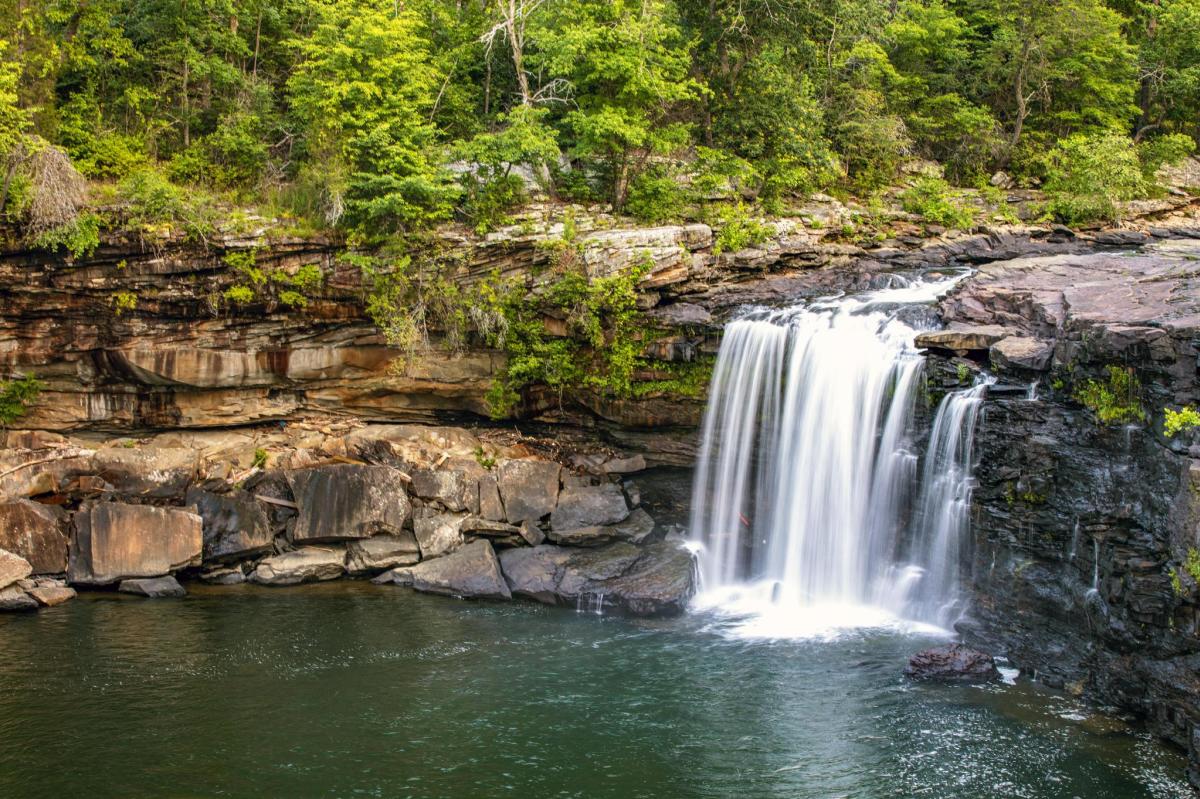 Refreshed and enthusiastic, I was off to my next destination, Cathedral Caverns State Park, located off the beaten path near Woodville, Alabama. Because of its rural location, this park is one of those places that require effort and desire to visit. After passing verdant farms, grazing cows, and an occasional tractor on the road, I arrived at a near-empty parking lot. My concern about social distancing in an enclosed environment was quickly put to rest. The cavern is well-kept and offers guided tours several times daily. The 90-minute tour was just the perfect amount of time to admire the dramatically lit stalactites and stalagmites. Although the journey to the destination was relaxing on its own, the tucked-away cavern was a happily discovered gem.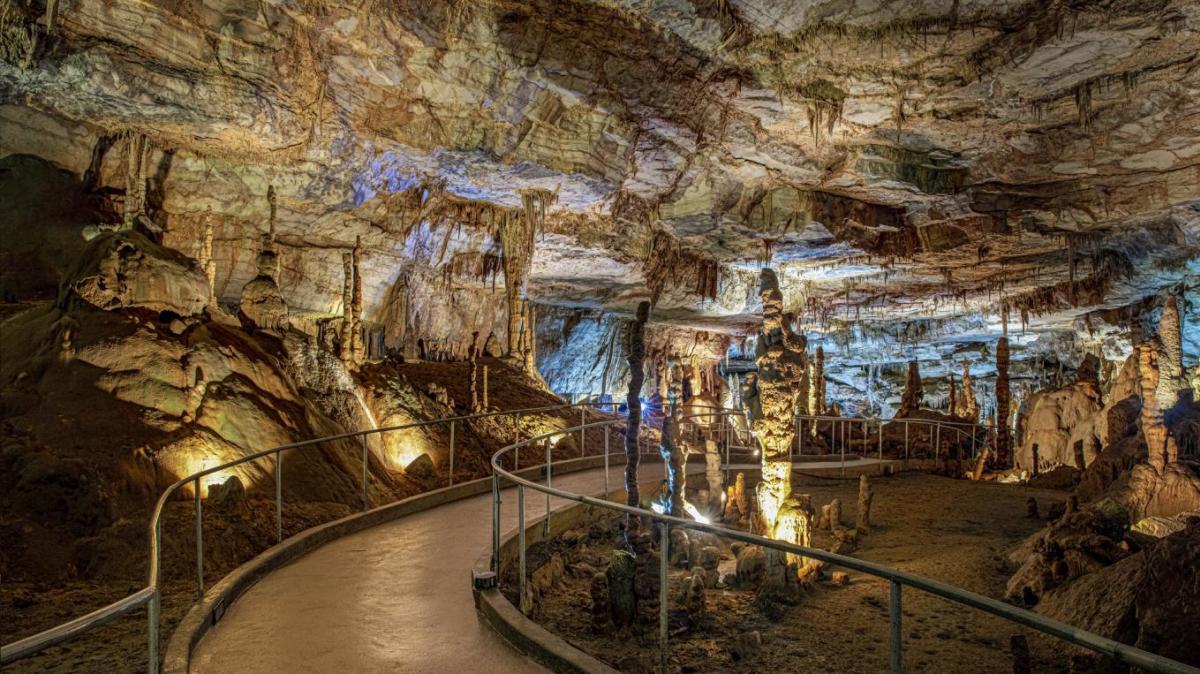 Lake Guntersville State Park was the final destination of my three-night odyssey through north Alabama. I overnighted in the park lodge with a lovely patio overlooking the lake. As tempting as it was to sit back and enjoy the view, I didn't linger; I had to explore. I decided against the zipline through the forest; instead, I rode past the 18-hole golf course on the way to the lake below. My goal was to arrive at the water's edge before sunset; however, there were too many pleasant distractions along the way including a family of deer and other animals enjoying their late evening dinner on the roadside. After meandering through the campground and boat launch area, I arrived at a remote spot on the lake just in time to catch a beautiful sunset. In this exquisite moment, my quest for serenity was complete.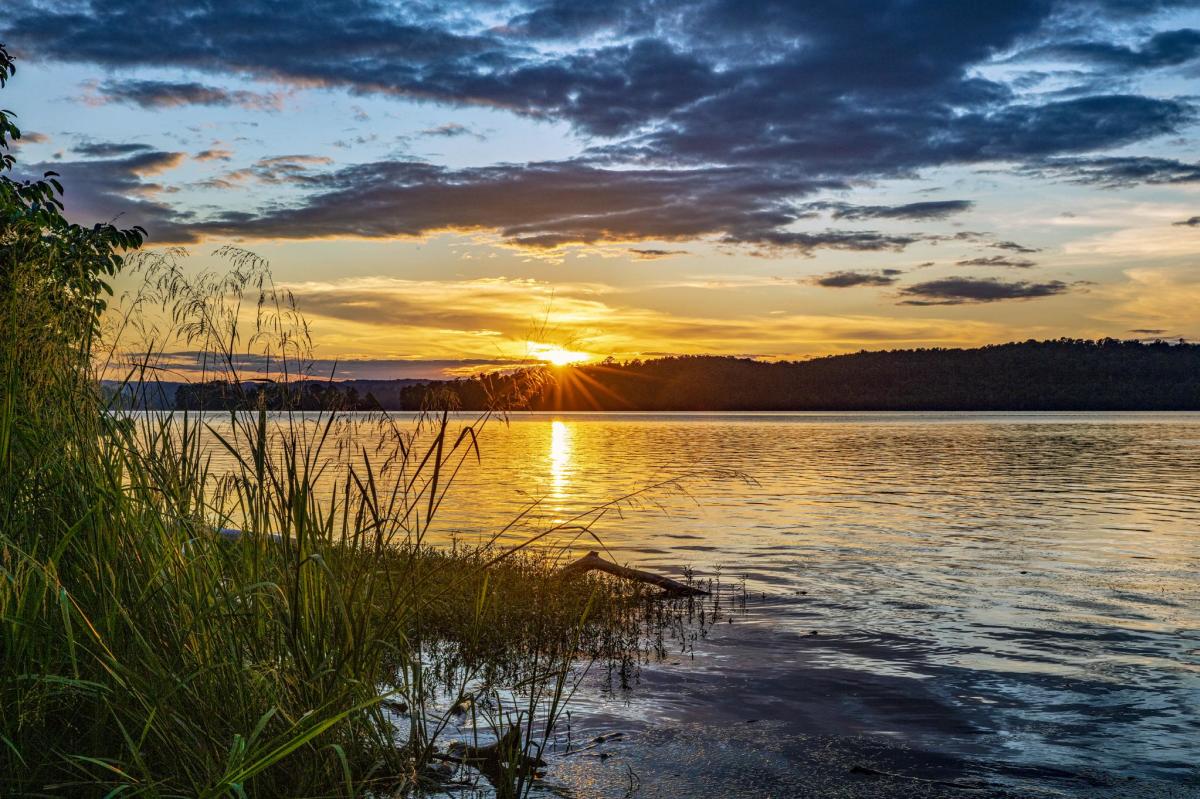 Three state parks and a national preserve in four days is a lot to see. I could have easily stayed four days in a single location. There's so much to enjoy for the entire family in such a small region. With easy access from two major interstates, well-maintained lodges and plenty of campgrounds, plus an abundance of diverse natural beauty, it's as worthy as any global destination I've visited. I'm thankful I had time and space to enjoy it for myself.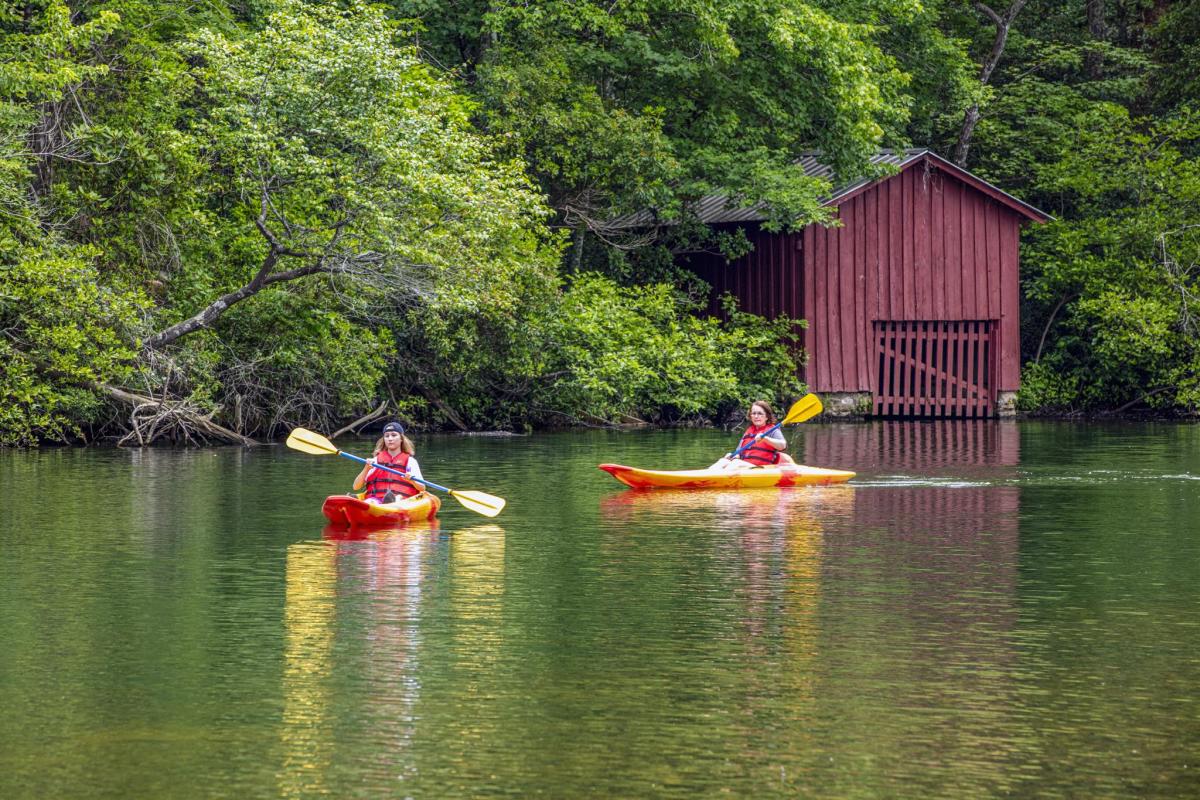 DeSoto State Park provides kayak rentals for exploring the peaceful lake.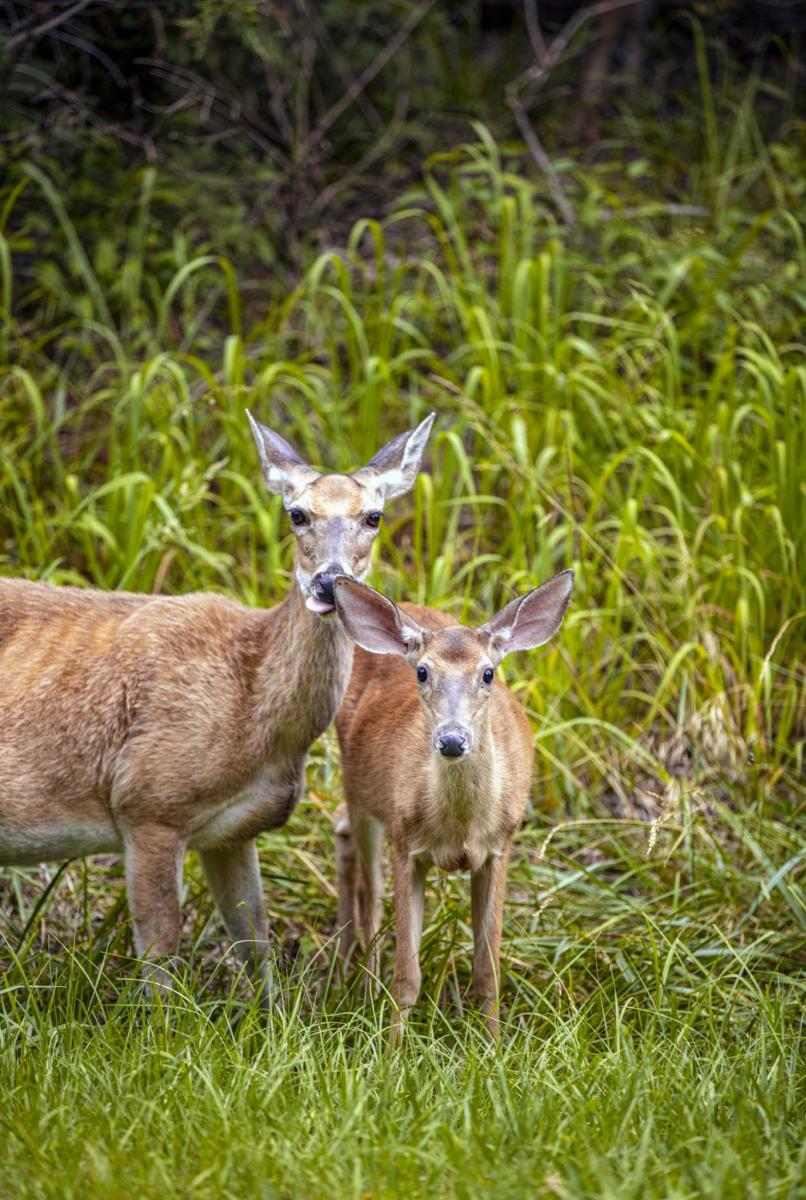 Deer and other wildlife roam freely throughout Lake Guntersville State Park providing daily entertainment for campers and hikers.