Summer might be coming to a close, but the festivals are still going strong in the month of August! From yard sales to watermelon to BBQ, you'll find lots of fun all over north Alabama.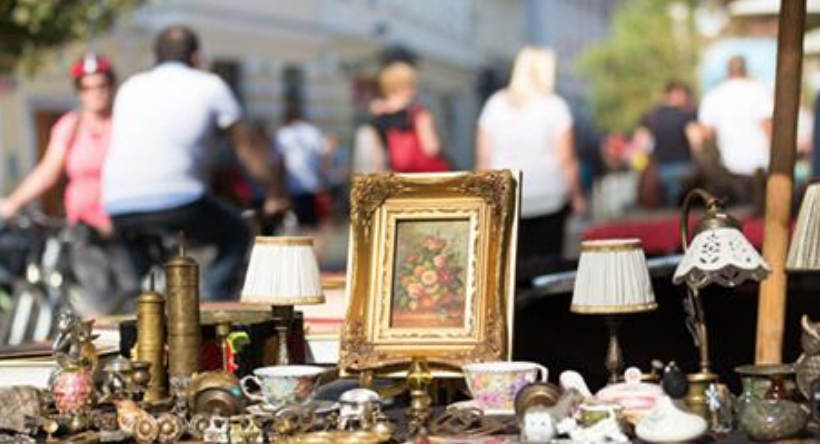 World's Longest Yard Sale
The World's Longest Yard Sale offers everything from antiques, collectibles, furniture, and dishwares to fresh local produce and homemade jams and jellies as well as food vendors and live entertainment. The annual event is also known as the 127 Yard Sale and many shoppers begin at the southernmost start point in Gadsden, taking the scenic Lookout Mountain Parkway to Chattanooga and following Highway 127 all the way north to Addison, Mich. It is estimated to be more than 1,000 vendors in Alabama alone. Vendors are typically up and running by 8 a.m. and operate until late in the evening each day of the event. August 5-8.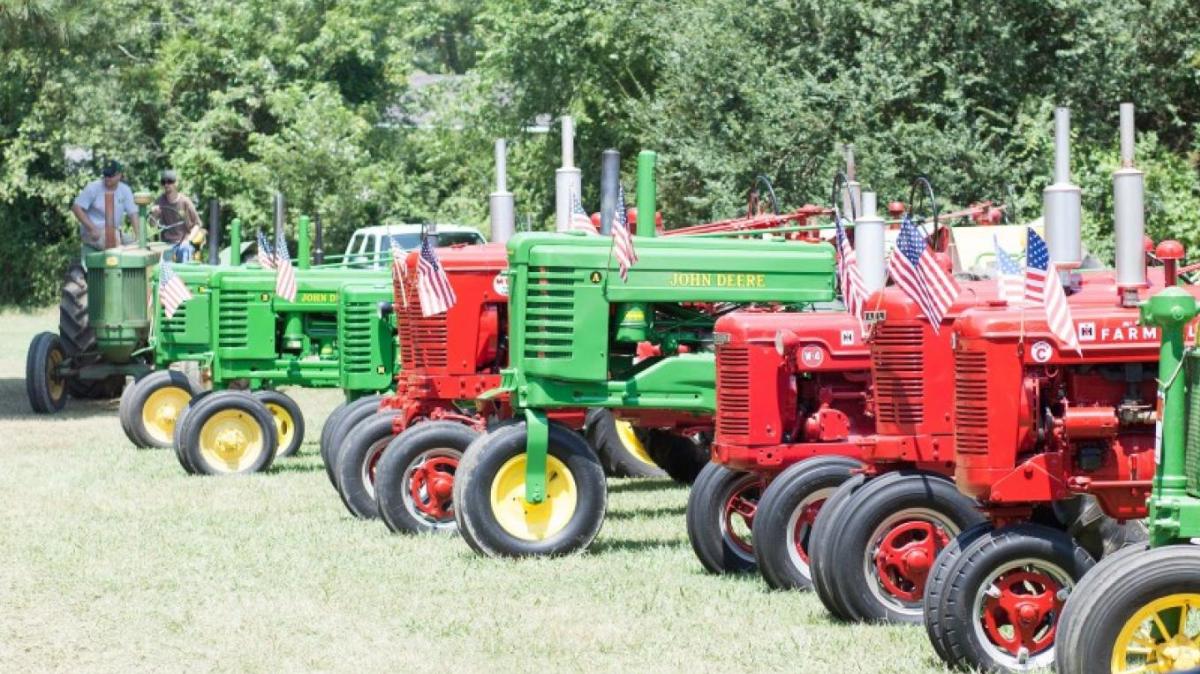 Piney Chapel American Farm Heritage Days
The Piney Chapel American Farm Heritage Days is considered one of the best antique engine shows in Alabama where you can see an array of farm equipment including gasoline and steam engines in action, horse-drawn equipment, antique tractors, cars, and trucks and other farming collectibles. The two-day event also offers a variety of flea market, parts and handmade craft vendors and old-fashioned concessions. Other activities for families to enjoy include wheat threshing exhibits, tractor slow races, a skillet throw contest for ladies and pedal pull for the kids. A 20-mile tractor ride is planned for Friday, Aug. 6 departing at 10 a.m. A fish fry follows at 5 p.m. and live music featuring local bands gets underway at 5:30 p.m.
Gates open at 7 a.m. on Friday and Saturday. The event takes place at 20147 Elkton Road, two miles north of Athens off of Interstate 65. Admission is $5 per person and free for children 10 years old and under. Parking is free. August 6-7.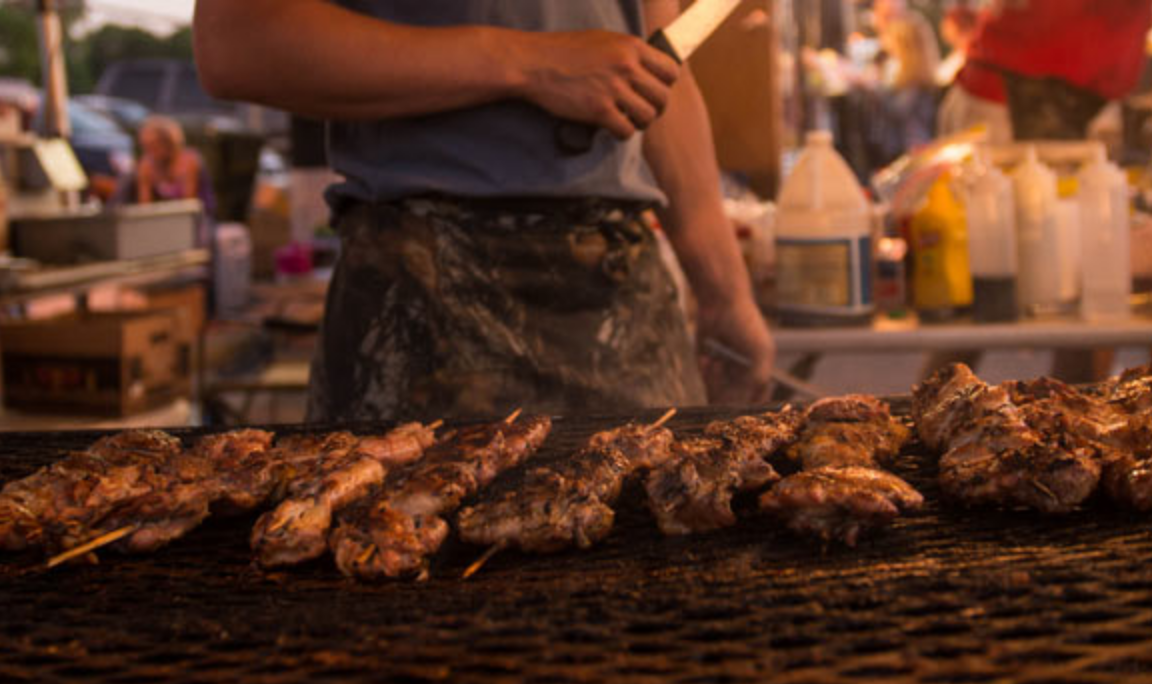 WhistleStop Festival
WhistleStop 2021 is August 13-14 and offers a menu of music, barbeque and fun in a tailgate atmosphere and this year's event will take place at John Hunt Park (2151 Airport Road Southwest) in Huntsville. The barbeque competition features a professional division sanctioned by Kansas City Barbeque Society; the Shadetree (amateur) division, now judged by certified judges; and a WhistleStop Wing Thing where the public decides the winner. Amateurs will serve up chicken and ribs, while the professionals will showcase their best chicken, pork, ribs and beef brisket to see who will be proclaimed the winner. Kansas City BBQ Society Awards will be presented at 4:30 p.m. on Saturday with Shadetree BBQ awards following at 8:30 p.m. Many of the backyard cooking teams competing in the Shadetree competition will have Boston butt samples available for tasting. Participating teams will be flying a flag at their cook site.
Another new aspect of the 2021 event is the Mayor's Cup competition as part of People's Choice. Everyone attending WhistleStop on Saturday between 12 p.m. and 2 p.m. will have a chance to "put your money where your mouth is."  In addition to the traditional People's Choice competition where festivalgoers can vote for their favorite by placing coins or cash in the jar provided at the cook-site, everyone will receive tokens when purchasing their tickets. While money will still be used to determine the People's Choice winners, the true favorites will receive tokens from festivalgoers. The team with the most tokens will take home the Mayor's Cup and the team with the most money will be announced as the People's Choice Award winner during the awards presentations at 8:15 p.m. on the main stage. Another public tasting will be available on Friday from 6 to 7:30 p.m. with the Wing Thing competition where festivalgoers will choose the winner of the best chicken wings.
In addition to the barbeque competition, there will be live music featuring national touring tribute bands and local acts with tributes to Santana, Doobie Brothers, Tom Petty and Lynyrd Skynyrd and food trucks for those who prefer other food options.
Festival hours are Friday 4 to 11 p.m. and Saturday 10 a.m. to 11 p.m. Admission per person (ages 11+) is $10 per day. Serving as the principle fundraising event for the EarlyWorks Family of Museums, the Festival's proceeds support the expansion of the Museum's STEM education initiative. For more information, visit www.whistlestopweekend.com or call 256.564.8100.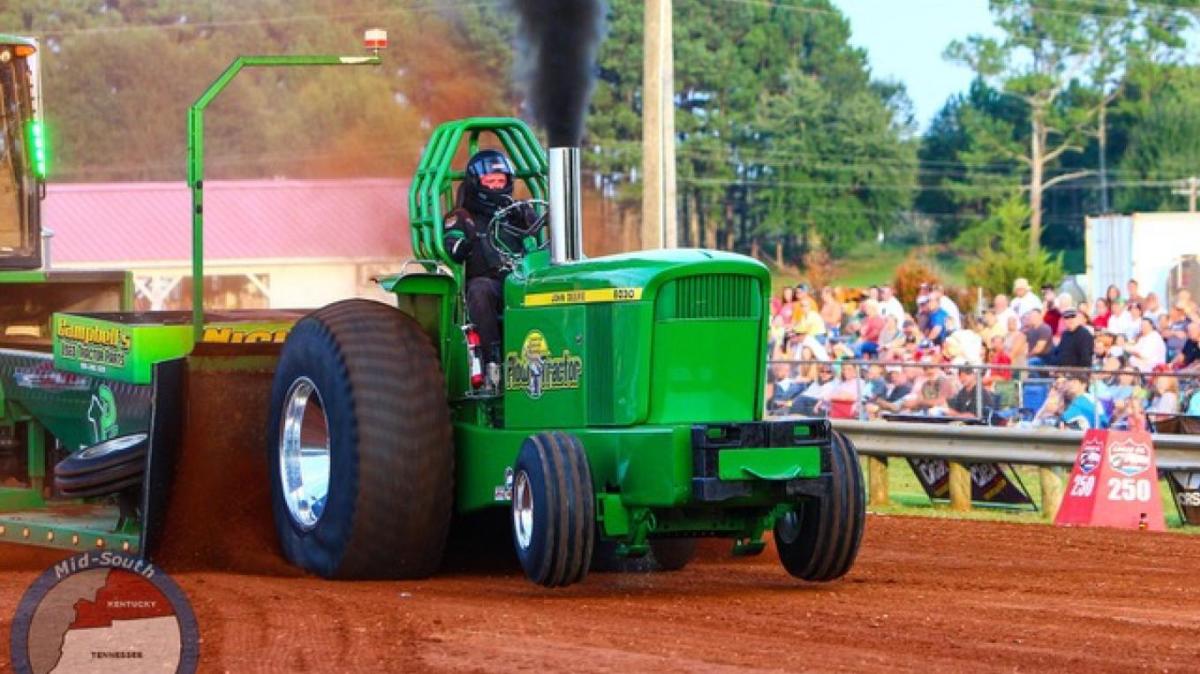 Lexington Truck and Tractor Pull
The 2021 Lexington Truck and Tractor Pull is a Lucas Oil Pro Pulling League sanctioned event promoted by the Mid-South Pullers Association. There are seven sanctioned classes each night with the stock gas trucks pulling on Friday night and stock diesel trucks pulling Saturday night after the sanctioned classes are complete. Truck and tractor pulling is known as the world's most powerful motorsport due to the multi-engine modified tractor pullers and is the only motorsport where victory is measured by distance.
Plenty of food will be available from the concession stand including the famous Lexington tractor pull hamburgers. The town of Lexington passed an alcohol sales resolution in August of 2020 and this year's event will offer a beer garden for guests 21 years and older.
Action is set to begin at 7 p.m. both nights and everyone is encouraged to bring a lawn chair. Admission is $15 for 13 years old and older, $10 for children 6 to 12 years old and free admission for 5 years old and younger. August 13-14.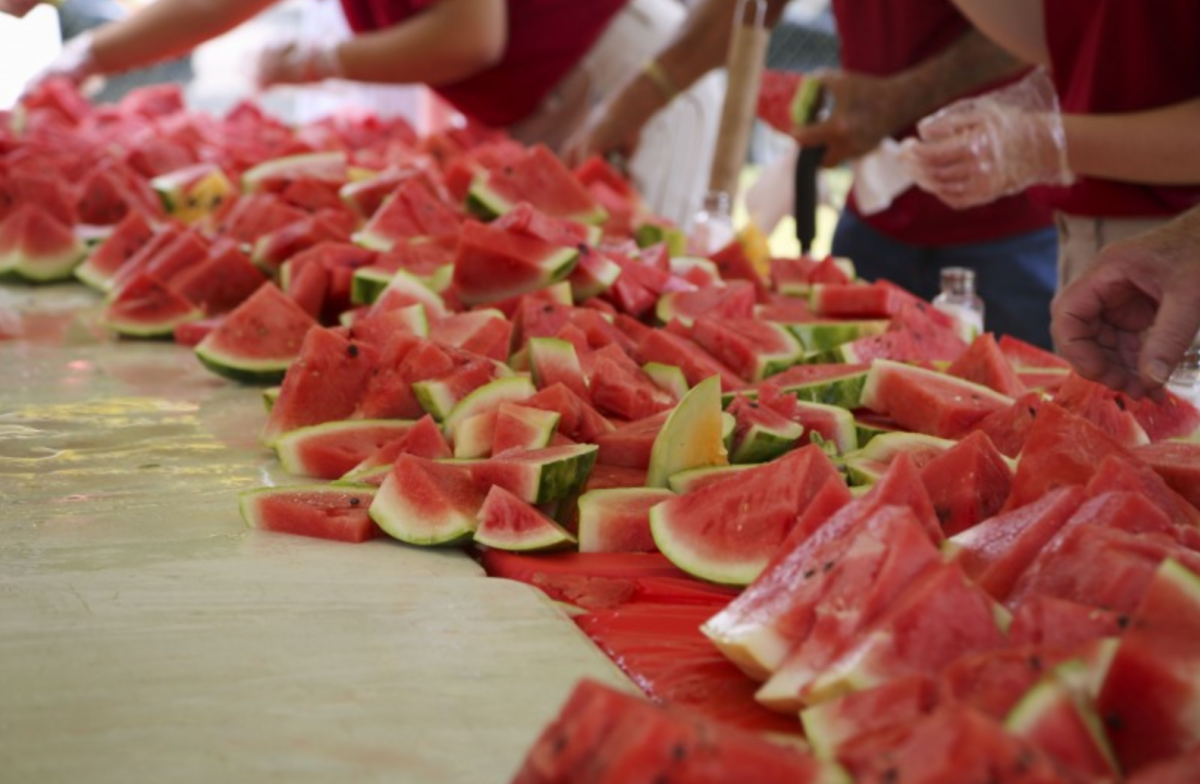 Watermelon Festival
The Watermelon Festival is August 20-21 and offers arts and crafts, a variety of watermelon contests, car and truck show, tractor show, food vendors, children's activities, games and musical entertainment, along with free samples of watermelon.
The festival weekend begins with opening ceremonies at 5:45 p.m. on Friday with live music taking the stage both days beginning at 6 p.m. Additional free local entertainment can be found on Saturday from 10 a.m. to 3 p.m. in the Historic Roxy Theatre.
Friday, Aug. 20 Music Lineup
5:45 PM – Opening Ceremony (National Anthem: Madeline Cooper)
6:00 PM – Tremayne
7:00 PM – REWIND of the Shoals
8:30 PM – Shootin' You Straight
Saturday, Aug. 21 Music Lineup
6:00 PM – Kerry Gilbert Band
7:00 PM – Joseph Baldwin Band
8:30 PM – The Ultimate Garth Brooks Tribute featuring Shawn Gerhard
Contests centered on watermelons, including watermelon seed spitting, the largest melon, best tasting melon, most unusual and best-dressed melons, are a highlight each year entertaining festivalgoers of all ages. Over 100 vehicles are expected for the car and truck show on Friday night and Saturday morning, and additional activities include a 5K run and 1-mile fun run, character guests to entertain the children and the Franklin County Extension Office contests.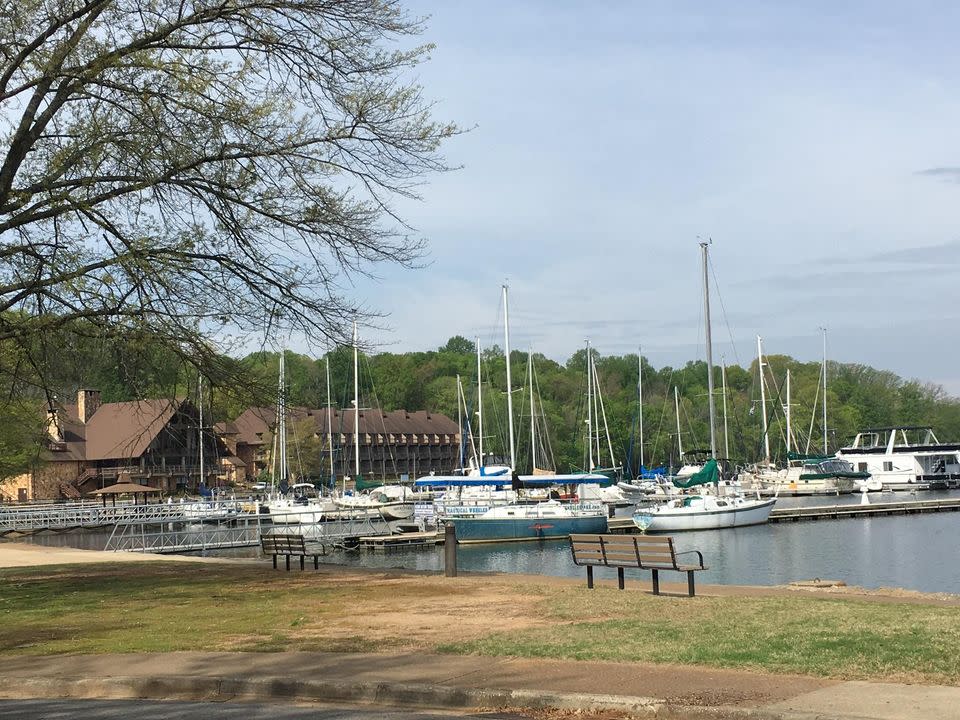 Rockin' the River at Joe Wheeler State Park
Set for Saturday, August 21, Rockin' the River is a celebration of live music, children's activities, a car show, food and other family-friendly fun at one of north Alabama's premier state parks, Joe Wheeler State Park. Now in its sixth year, Rockin' the River gets underway with the General Joe's Car Show in the marina parking lot beginning at 9 a.m. Registration fee is $20 per car and awards to be presented include mayor's choice, oldest vehicle and most unique vehicle. Live music featuring Back Porch Revival will fill the air as the crowd mingles with car owners. The car show wraps up at noon.
A kid's fun area will be available from noon until 4 p.m. Children will be entertained with a variety of inflatables, face painting (from 2 to 4 p.m.) and educational programs.
More live music follows on the patio from 3:00 to 9:00 p.m. The lineup includes McTazz Band, Back Porch Revival and Dixie Mafia. Along with some of the area's best musicians, there will be concessions offering hamburgers and hot dogs and a cash bar. Festivalgoers are encouraged to bring lawn chairs and picnic blankets.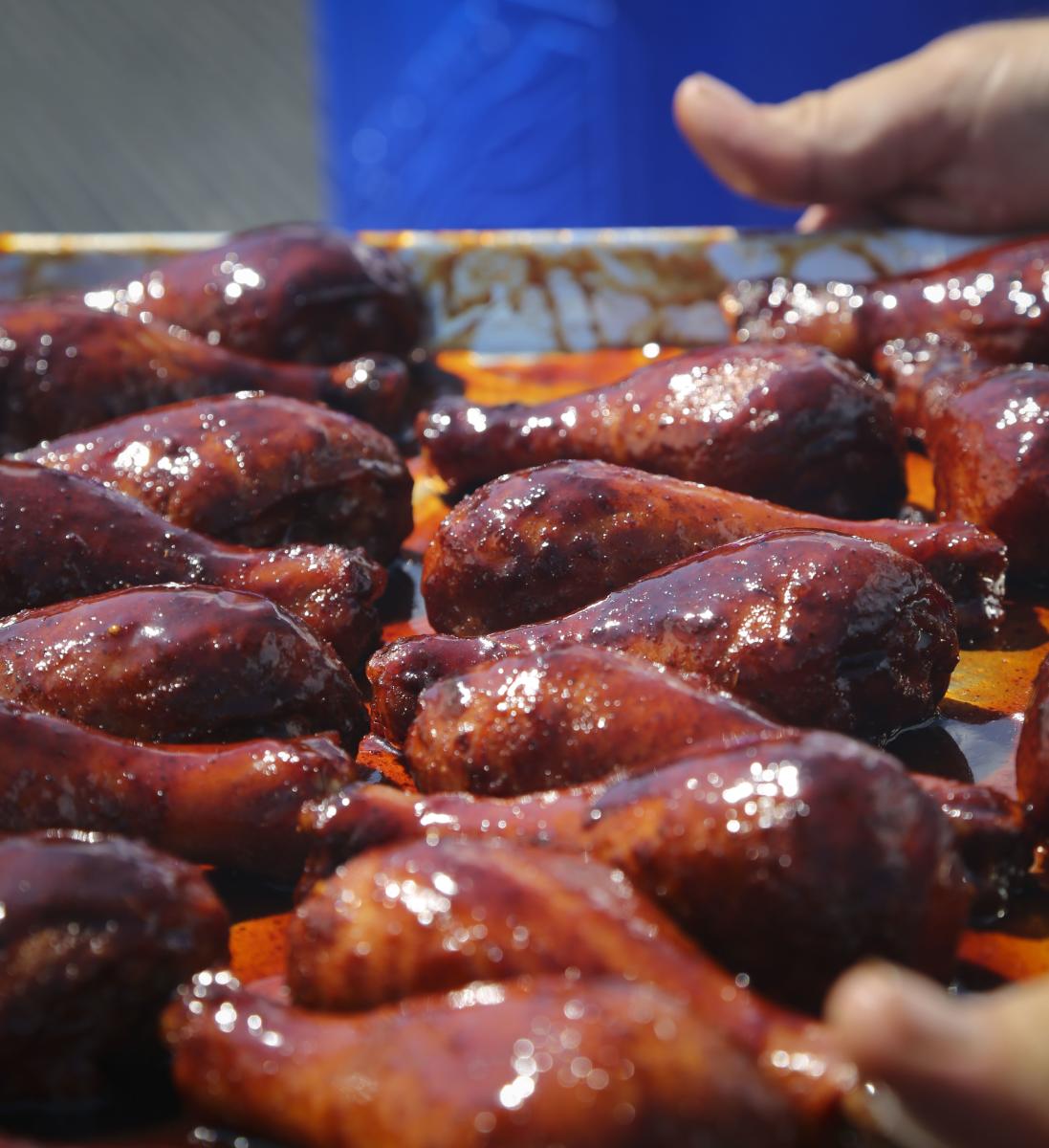 Riverfest BBQ and Music Fest
The Riverfest BBQ and Music Fest sets up along the banks of the Tennessee River in Decatur on August 27-28, at Ingalls Harbor. Riverfest brings together pitmasters from across the country for some fierce barbeque competition as festivalgoers enjoy family-friendly fun and live music. Headlining this year's event is Parmalee, a 2016 ACM "New Vocal Duo/Group of the Year" nominee. 
Gates open Friday, August 27 at 5 p.m. There will be food trucks offering a variety of entrees as everyone enjoys live music which gets underway at 5:30 p.m. Slated to perform are high energy country band Sipsey Falls, modern country and rock band The Shannon Woods Band, Jesse Priest Music, offering a mix between outlaw country and todays modern country, and headliner Parmalee, a country music band consisting of brothers Matt Thomas and Scott Thomas, cousin Barry Knox and childhood best friend Josh McSwain. The band has made six entries on the Billboard Hot Country Songs and Country Airplay charts, with two number-one singles on the latter: "Carolina" in 2013, and "Just the Way", a collaboration with Blanco Brown, in 2021. Tickets are $10/person on Friday.
On Saturday, August 28, gates open at 10 a.m. and the day's main attraction will be the Steak Cookoff Association (SCA) sanctioned Double Steak Competition with a Smithfield pork ancillary and a Jack Daniels' cocktail ancillary. Registration to participate in the barbeque competition is available at www.steakcookoffs.com. In addition to the cook-off, there will be vendors and a children's area (nominal fee to participate in some activities). Admission is free on Saturday.