FOR IMMEDIATE RELEASE
CONTACT:      Alabama Mountain Lakes Tourist Association
PHONE:           256.350.3500 / 800.648.5381
EMAIL:            karen@northalabama.org
WITH ART           
AMLA Announces Winners of Pitching for Promotion Dollars Competition
Decatur, Ala. (May 1, 2023) – The Alabama Mountain Lakes Tourist Association (AMLA) is pleased to announce winners of the Pitching for Promotion Dollars competition for members of the tourism and travel industry in the 16 northernmost counties of the State of Alabama. The competition took place during AMLA's quarterly board meeting held Tuesday, April 25, 2023, at the DoubleTree by Hilton Hotel in Decatur.
Kristi Bain from the Winston County Economic Development office received first place and a $1500 cash prize. The funds from the prize will be used to refurbish the putt-putt golf course at Looney's Tavern Entertainment and Cultural Center. Each hole will represent a historical or tourist attraction in Winston County and encourage those playing to visit.
Nicole Tolbert with the City of Oneonta placed second and received a $750 cash prize which will be used to add a nine-hole putt-putt golf course to its popular City Market, an artisanal fair featuring local farmers, specialty food vendors and makers of artisanal items. The event is held monthly from May to September.
Tina Morrison of the Athens-Limestone County Tourism Association placed third and received a $500 cash prize for her rap performance touting Limestone County. Prize money will be used to help promote Athens-Limestone County Tourism's activities held in conjunction with National Travel and Tourism Week, an annual tradition to celebrate the U.S. travel community and travel's essential role in stimulating economic growth, cultivating vibrant communities, creating quality job opportunities, inspiring new businesses and elevating the quality of life for Americans, set for May 7-13, 2023.
The awardees were selected from a group of nine participants. Criteria for the competition included:
Presenters have two minutes to give a sales pitch on their destination.
No videos or PowerPoint presentation allowed.
Presenter must be or representing a current member of AMLA.
Top three winners selected by independent judges.
Winning presenters receive cash prize to use to promote their destination.
"The pitching for Promotion Dollars competition is an easy way for our members to get creative without enduring any expense and compete for funding for tourism projects in their county," said AMLA President and CEO Tami Reist. "Nine members participated, and in addition to receiving funds, the competition served as a way for presenters to announce upcoming tourism projects and initiatives in the North Alabama region."
Additional participants included Ronnie Cornelison with Greater Ardmore Chamber of Commerce, Debbie Wilson of Muscle Shoals Sound Studio, Scotty Kennedy with Red Bay Museum, Susann Hamlin of Colbert County Tourism Bureau, Bridgette Grace with Rickwood Caverns/Santa's Underground Workshop and Hilda Smith of Hampton Inn Winfield.
For more information on the Pitching for Promotion Dollars competition or other programs and educational opportunities AMLA offers to the tourism and travel industry, contact Reist at 256-350-3500.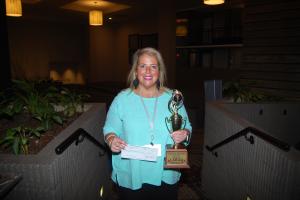 Kristi Bain, Winston County Economic Development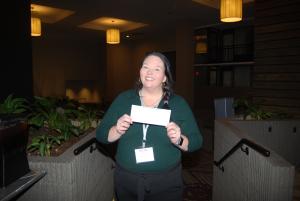 Nicole Tolbert, City of Oneonta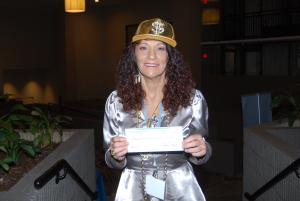 Tina Morrison, Athens-Limestone County Tourism Association
###
About Alabama Mountain Lakes Tourist Association (AMLA)
AMLA is a nonprofit organization dedicated to the promotion and development of the travel industry within the 16 northernmost counties of the state. It is supported by 500-plus members consisting of chambers of commerce, Convention & Visitors Bureaus, attractions, campgrounds, festivals, communities, counties, golf courses, restaurants, tour operators, accommodations and vendors. Counties included within the AMLA region are Blount, Cherokee, Colbert, Cullman, DeKalb, Etowah, Franklin, Jackson, Lauderdale, Lawrence, Limestone, Madison, Marion, Marshall, Morgan and Winston. Additional information on North Alabama destinations, accommodations and special events is available by calling 800.648.5381, by visiting www.NorthAlabama.org and by following us on social media @VisitNorthAL.