Franklin County is home to many beautiful outdoor destinations. You can fish, bird watch, ride horses, and hike to see glowworms at Dismals Canyon...yep, glowworms!
Bear Creek Lakes
The Bear Creek Lakes are known as the "Cleanest Recreational Waters in Alabama." The BCDA has a system of four lakes and the surrounding woodlands offer trophy fishing, boating, sand beaches, group pavilions, a 30-mile canoe float stream,  five campgrounds, and rental cabins. (photo by Emily Mays)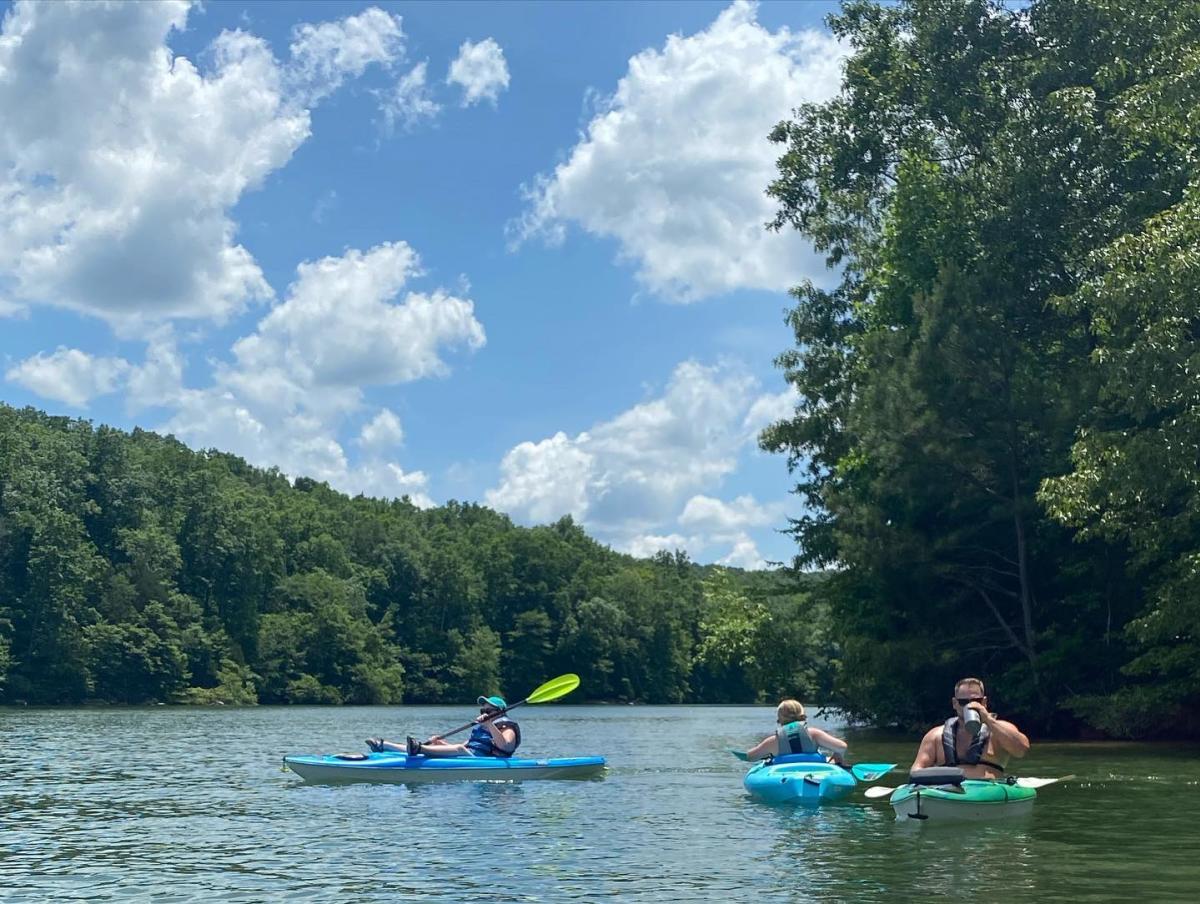 Dismals Canyon
When you hike down into Dismals Canyon, you'll feel like you've gone to another world. There's a trail through the canyon that makes a giant loop. You'll hike across streams, see waterfalls - including Rainbow Falls that's on our North Alabama Waterfall Trail - walk through tight places, and see such beauty not seen anywhere else. You can also take a guided night hike and see glowworms, also known as the Dismalites. (photo by North Alabama Ambassador Amanda Bridges-Dunn)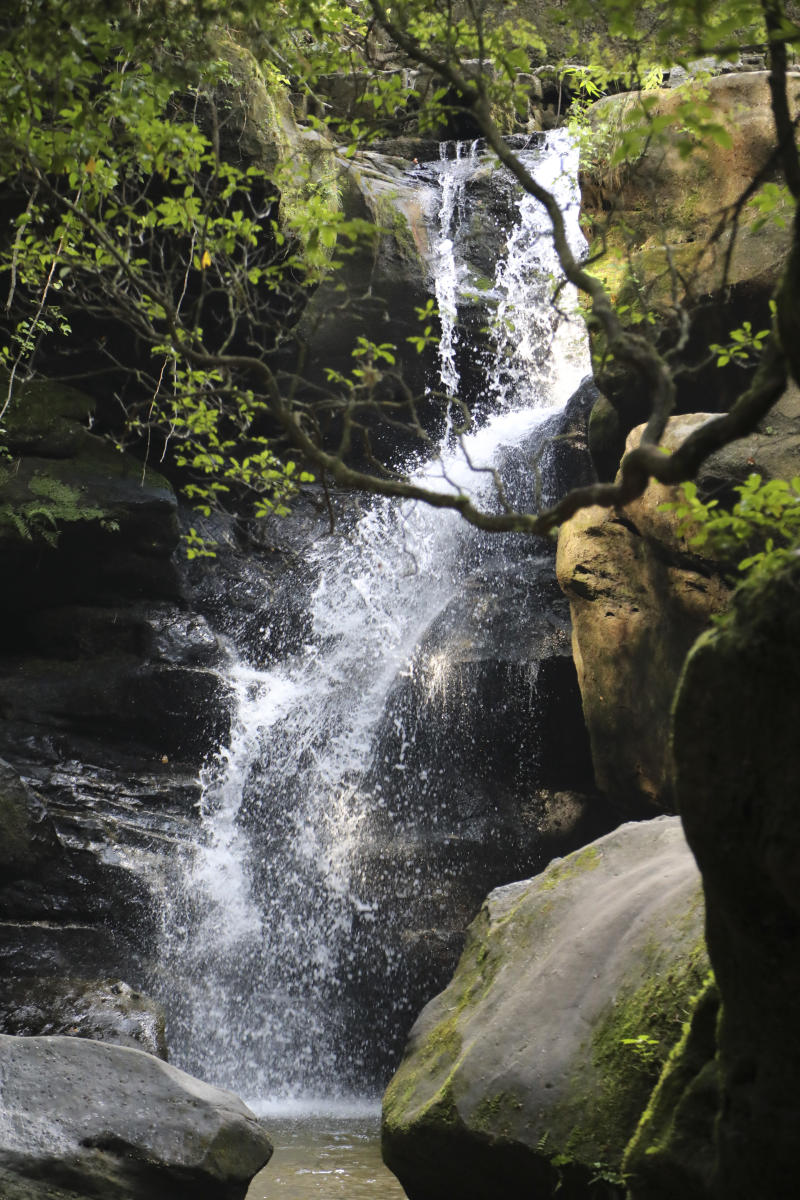 Red Bay Museum
The Red Bay Museum showcases various displays of artifacts of Red Bay's past and also a display of items donated by Tammy Wynette and family and friends of Tammy. A featured display is The Red Bay Depot, destroyed by fire in the early 1990s., which includes one of the Red Bay signs that was on each end of the depot building, ticket counter, benches, scales, several telegraph instruments and many other items related to the depot and railroad.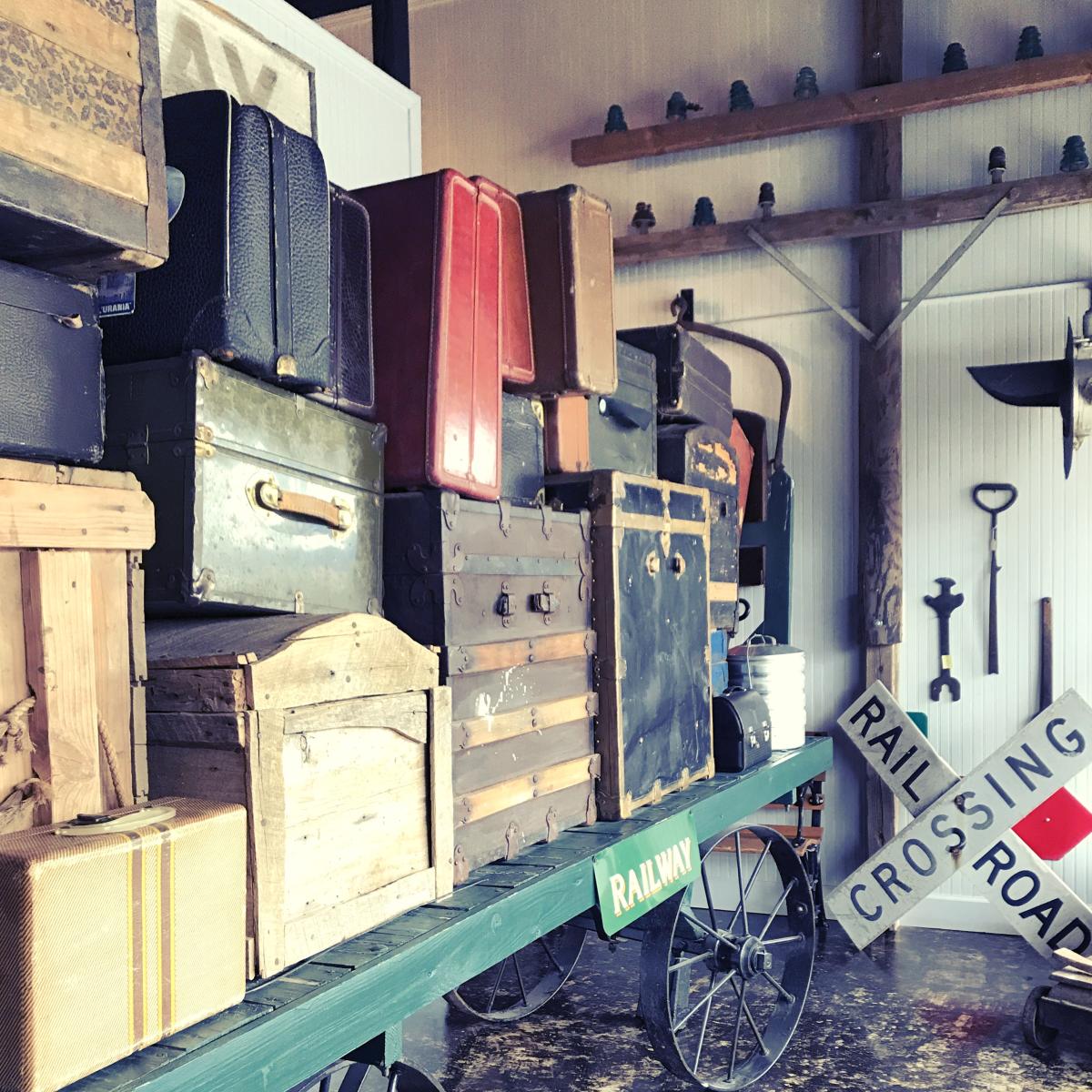 Red Bay Fun Park
The Red Bay Fun Park is a great place for a family reunion, business outing, class party, where the young and not so young can get together and enjoy the entire park. Pavilion for family dinners, skate park, playground, soccer fields, and the new Keeton Walking Trail. The water park features two adult water slides and a larger swimming pool with smaller slides for younger kids. As a new addition this year we have added an interactive splash pad. The cost to enter the splash pad is $3 per child and you must be under 48 inches to enter. The park also has a playground for the little ones, a covered pavilion for picnics and gatherings, a skateboard park, and a quarter-mile long walking trail. The water park opens Memorial Day weekend and is open daily through the first of August, then open on the weekends through Labor Day.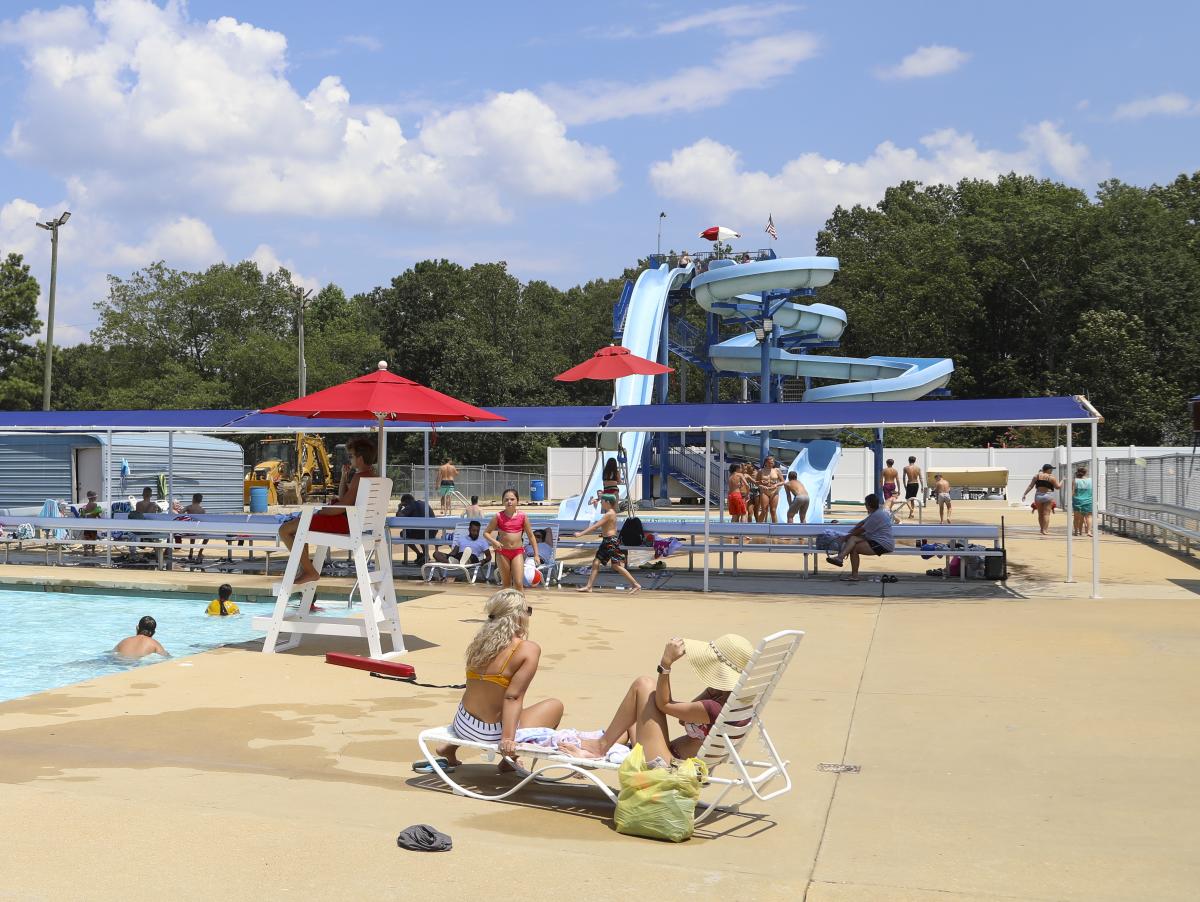 Hodges Equestrian Park
Hodges Equestrian Park has approximately 27 miles of horse trails that wind through the canyon where you can see the beautiful woodlands as well as amazing overlooks. They have both challenging trails and trails that offer a more leisurely ride.
Hurricane Creek Lodge
At Hurricane Creek not only will you experience world class whitetail deer hunting, turkey hunting & quail hunting, but you'll also be treated like royalty in their luxurious lodge that accommodates up to 28 overnight guests. Guests can skeet shoot and ride ATVs.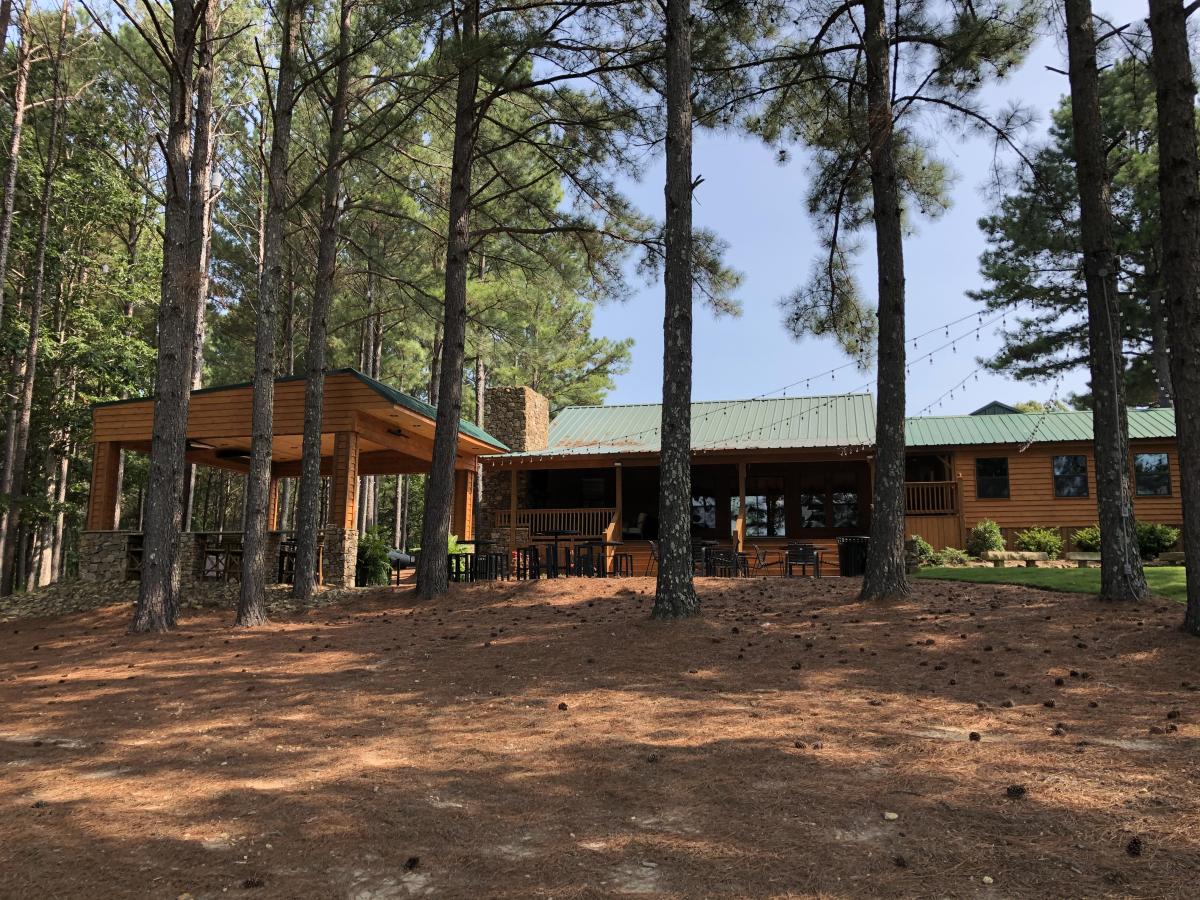 Roxy Theatre
Located within the Americana Music Triangle, the Historic Roxy Theatre has been a beloved fixture of downtown Russellville since 1949.  Just 16 miles south of Muscle Shoals and 58 miles northeast of Tupelo, Mississippi, the theatre serves as a venue for concerts, talent shows, recitals and movies.  Every second Saturday night of the month, sounds of country music, rock ad roll, blues and gospel can be heard at the theatre during a lively music show called "Rockin' at the Roxy with The KGB."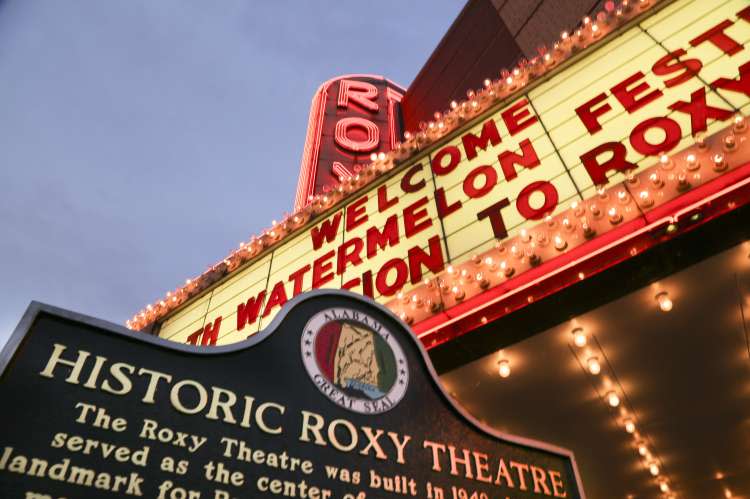 Tiffin Motorhomes
Current owners, prospective customers, and anyone interested in the RV lifestyle are invited to tour the Tiffin Motorhomes factory in our family's hometown of Red Bay, located in the northwest corner of Alabama. From meeting our craftsman to seeing the complexity of motorhome construction, you'll get a close-up look at the care and dedication that goes into every model. Factory tours are held Monday through Friday at 9:30 am.
Watermelon Festival
Began in 1981 the Watermelon Festival in Russellville includes live entertainment with a variety of vendors from food to arts and crafts. There's a watermelon eating contest and the Miss Watermelon Festival Pageant. Always third weekend in August.