May is National BBQ Month, and we could not be more excited! North Alabama is home to some of the best barbecue you will ever put in your mouth, so check out North Alabama Ambassador's trip through our Barbecue Trail and let us know what is your favorite.
Big Bob Gibson's Barbecue
Our Ambassadors Jenn and Ed Coleman aka Coleman Concierge visited Big Bob Gibson's in Decatur and had a great idea  to get it to go and have a picnic at Rhodes Ferry Park by the river in Decatur. Big Bob's has some of the best barbecue around, and they are credited with creating the Alabama white sauce. Oh, and you do not want to skip their homemade pies!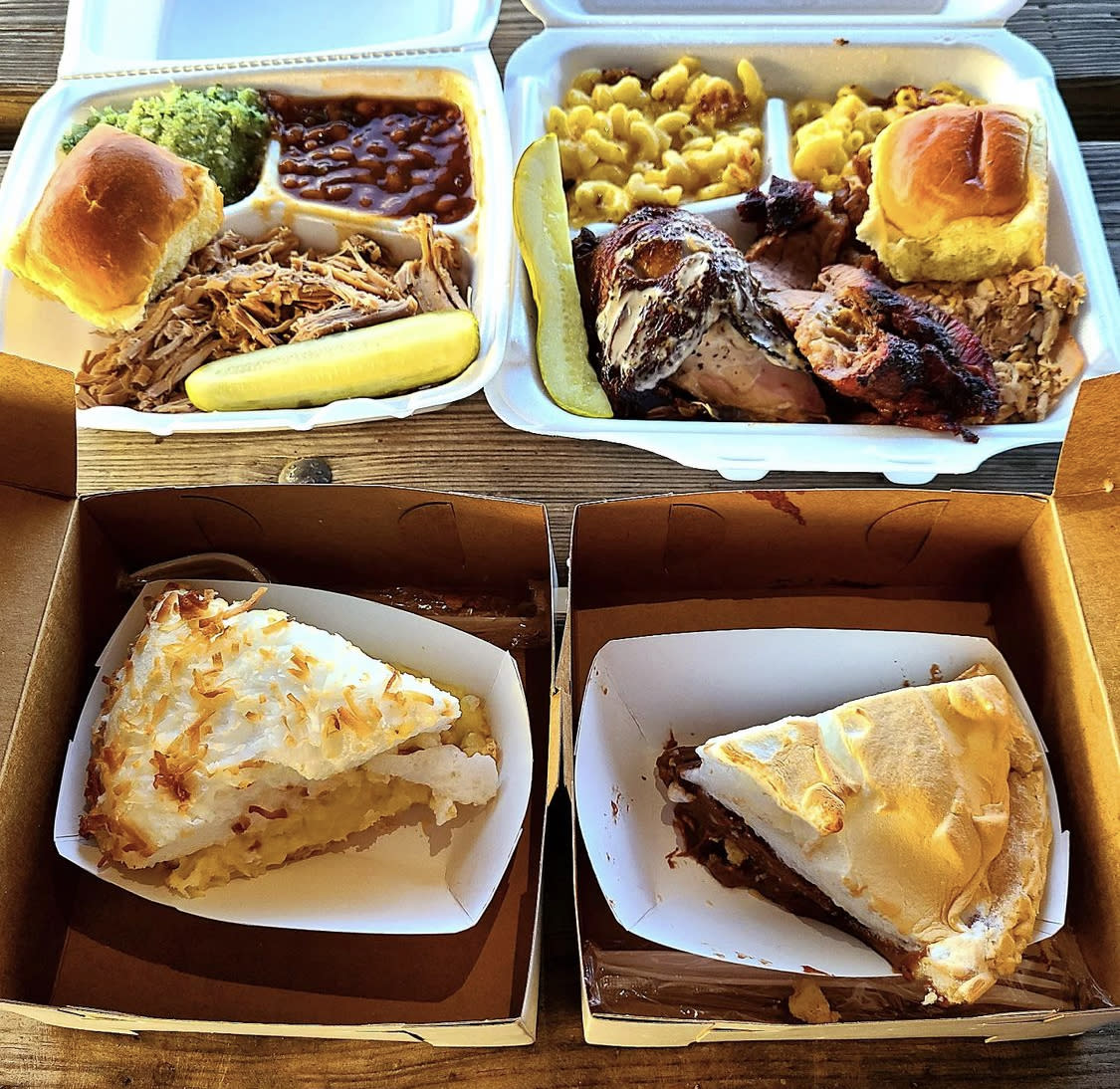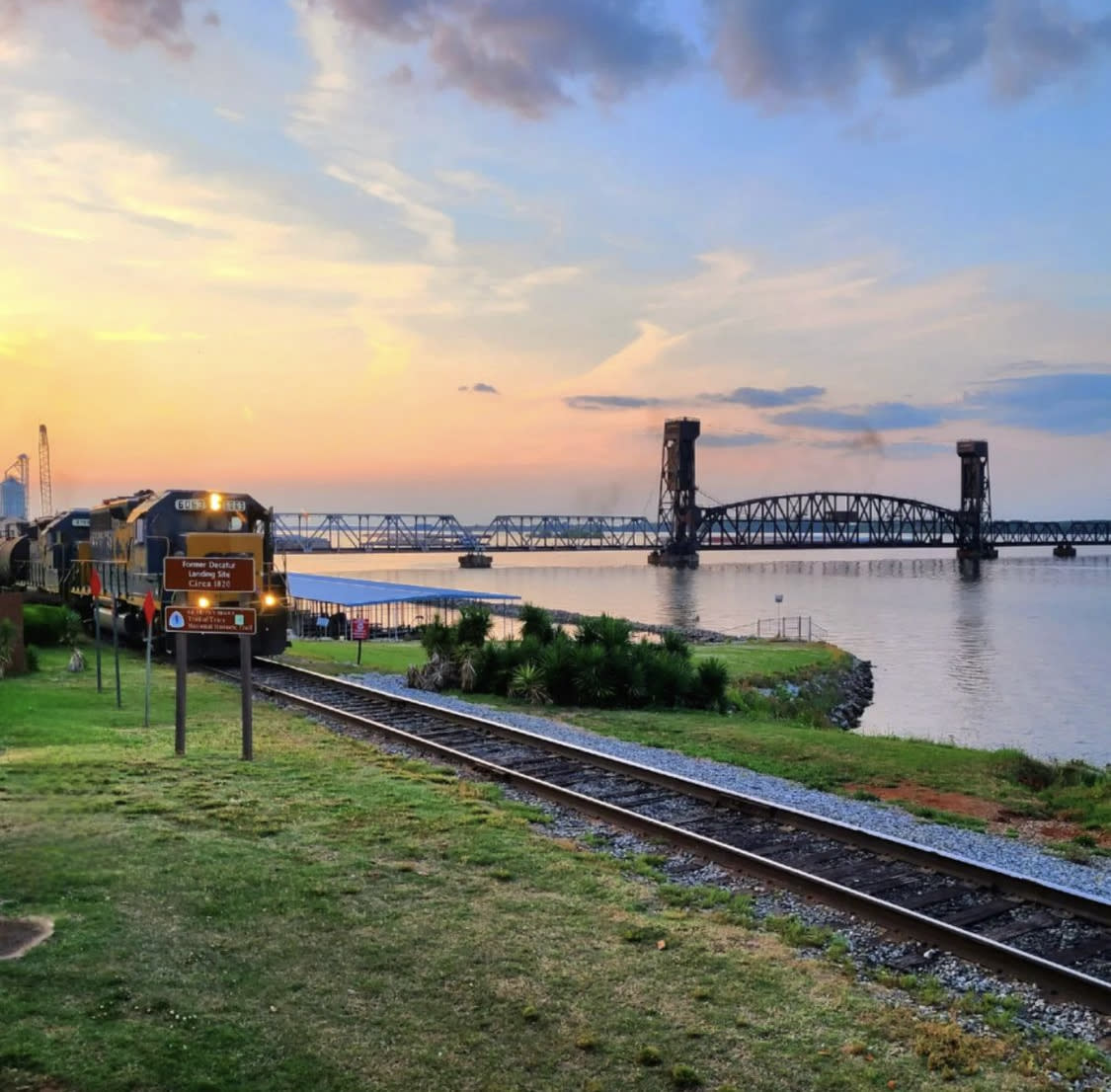 Johnny's Bar-B-Q
Cody Hood visited Johnny's Bar-B-Q in Cullman, and had this to say about it, "Lunch today at our local favorite barbecue restaurant. Johnny's Bar-B-Q is the best around. The stuffed chicken potato drowning in Johnny's sauce is the way to go. Johnny's is one of the restaurants on the Visit North Alabama Barbecue Trail."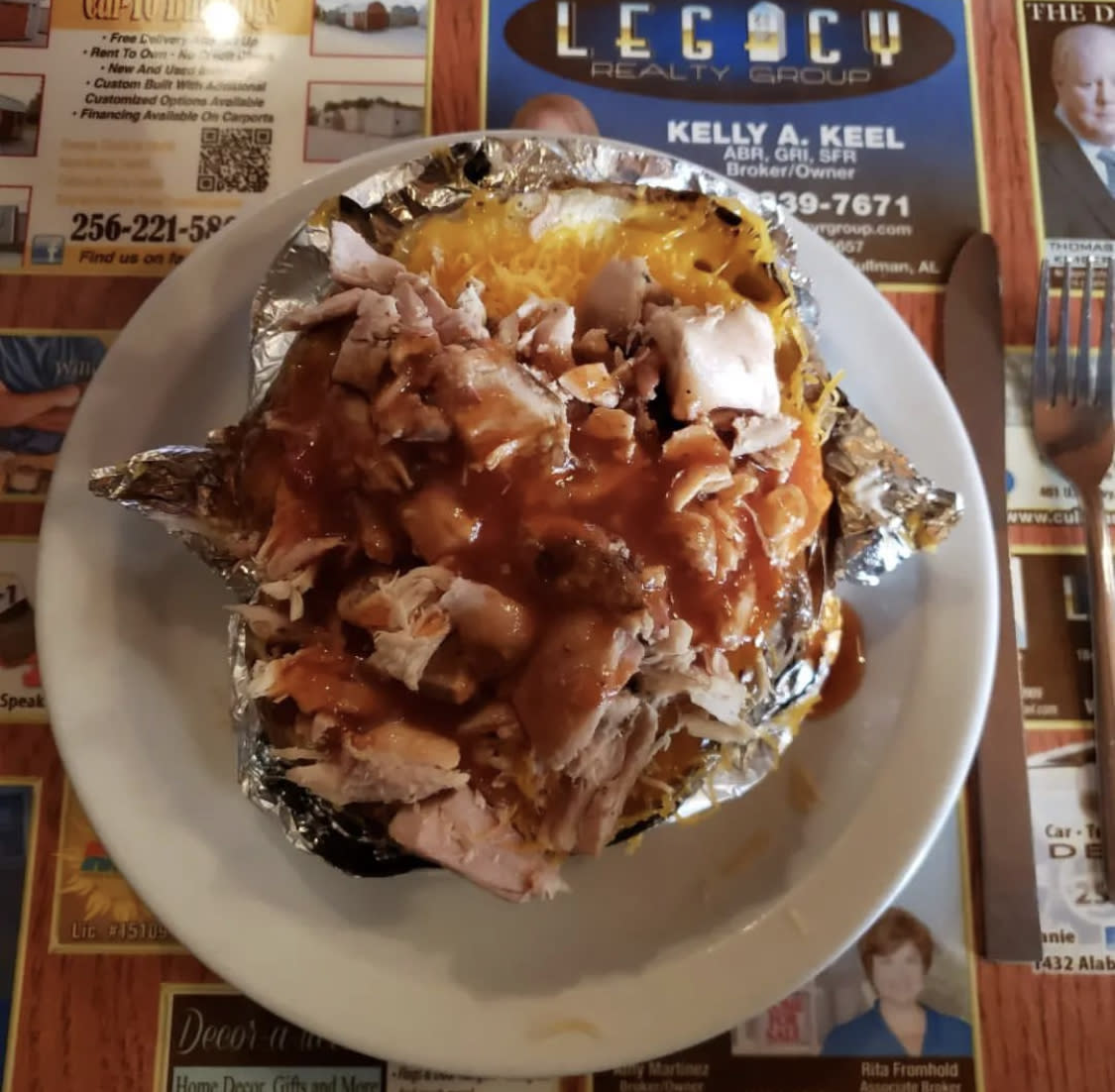 LawLers Barbecue
This is what Ambassador Joe Hendrickson had to say about his fave stop on the Barbecue Trail: "When I heard about the North Alabama BBQ Trail, I took the opportunity to make a run to a business that has been in Huntsville about as long as I have. It turns out my local LawLers Barbecue is stop number 12 on the trail of 24 restaurants. Lawlers has been a staple for my family for decades on those busy nights when you want a good meal quick. Tonight was one of those nights and we chose the loaded potatoes. They are stuffed to the gills, and make a hearty meal for one or a sensible meal for 2. Next stop on the trail will be a place we have never tried, but Smokin' on the Boulevard sure does call my name for another visit soon."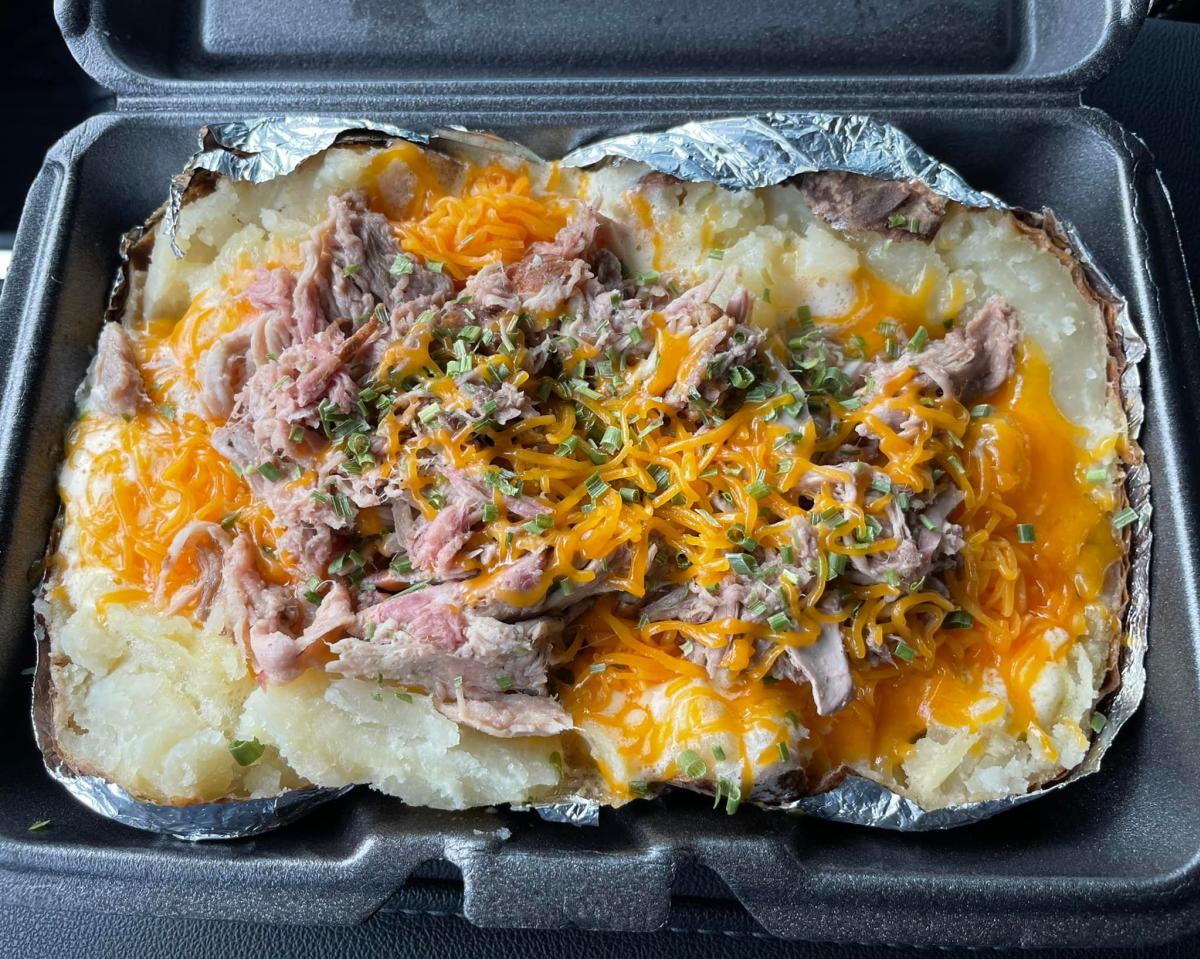 New Market BBQ
New Market BBQ located just outside of Huntsville is Heather Harkins' favorite place to stop for some good Alabama barbecue. They're known for their amazing baked macaroni and cheese, too!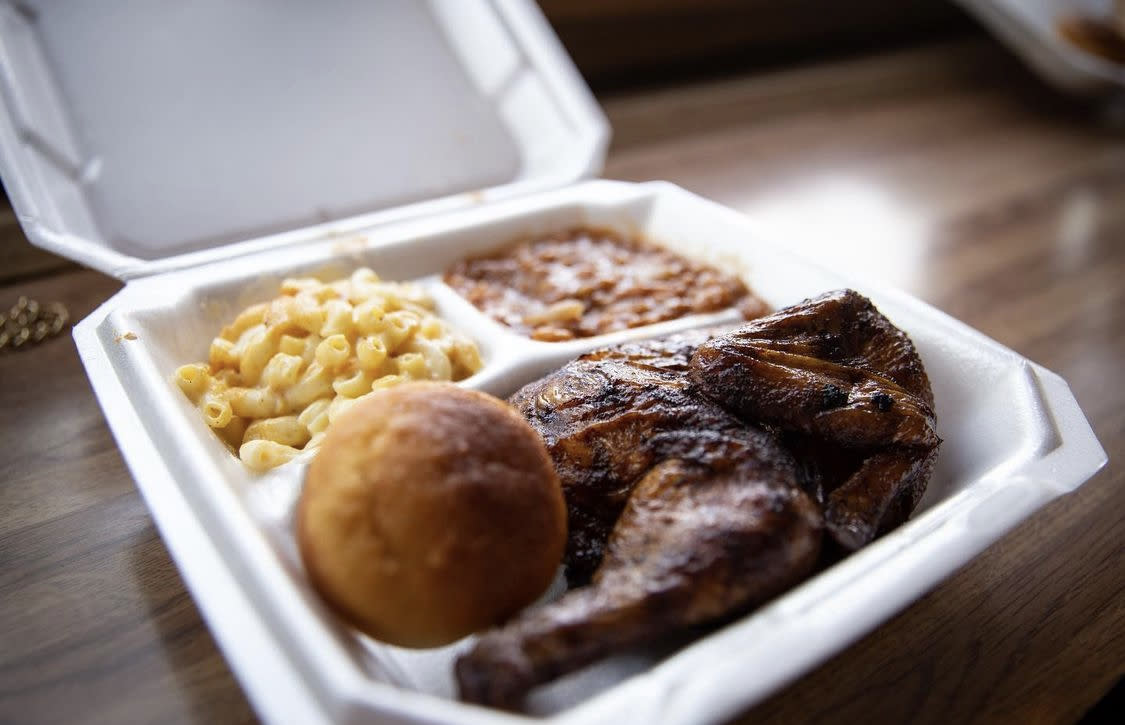 Big Bob Gibson's BBQ
"It's national BBQ month so we stopped to celebrate at the 10x award winning Big Bob Gibson's in Decatur. This place is one of the most famous BBQ joints in Alabama (for good reason) being incredibly delicious and well priced." North Alabama Ambassador Huntsville Adventurer aka David Parham took his family to enjoy a sit-down meal.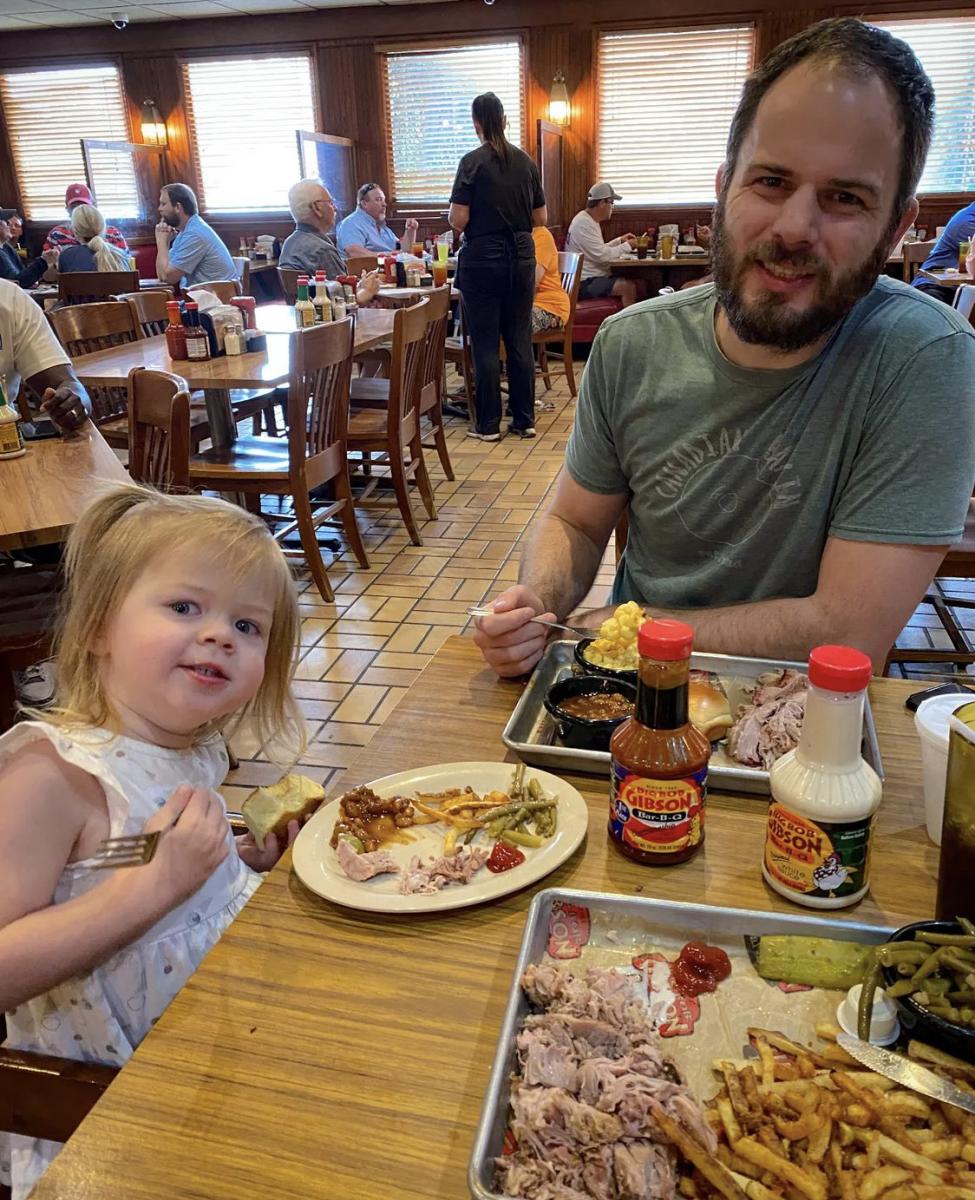 Mud Creek BBQ
Riley Holland loves Mud Creek BBQ: "Mud Creek BBQ has been around for as long as I can remember. It has recently gone under new ownership, and we enjoyed our meal this week. I am on team yellow slaw! Starting with hot hush puppies as soon as you sit down, and ending with a warm hot fudge cake with ice cream. This staple is located by the water in Hollywood, Alabama. We are lucky to have so many good options here in North Alabama. Might as well pick some up to enjoy over the long weekend!"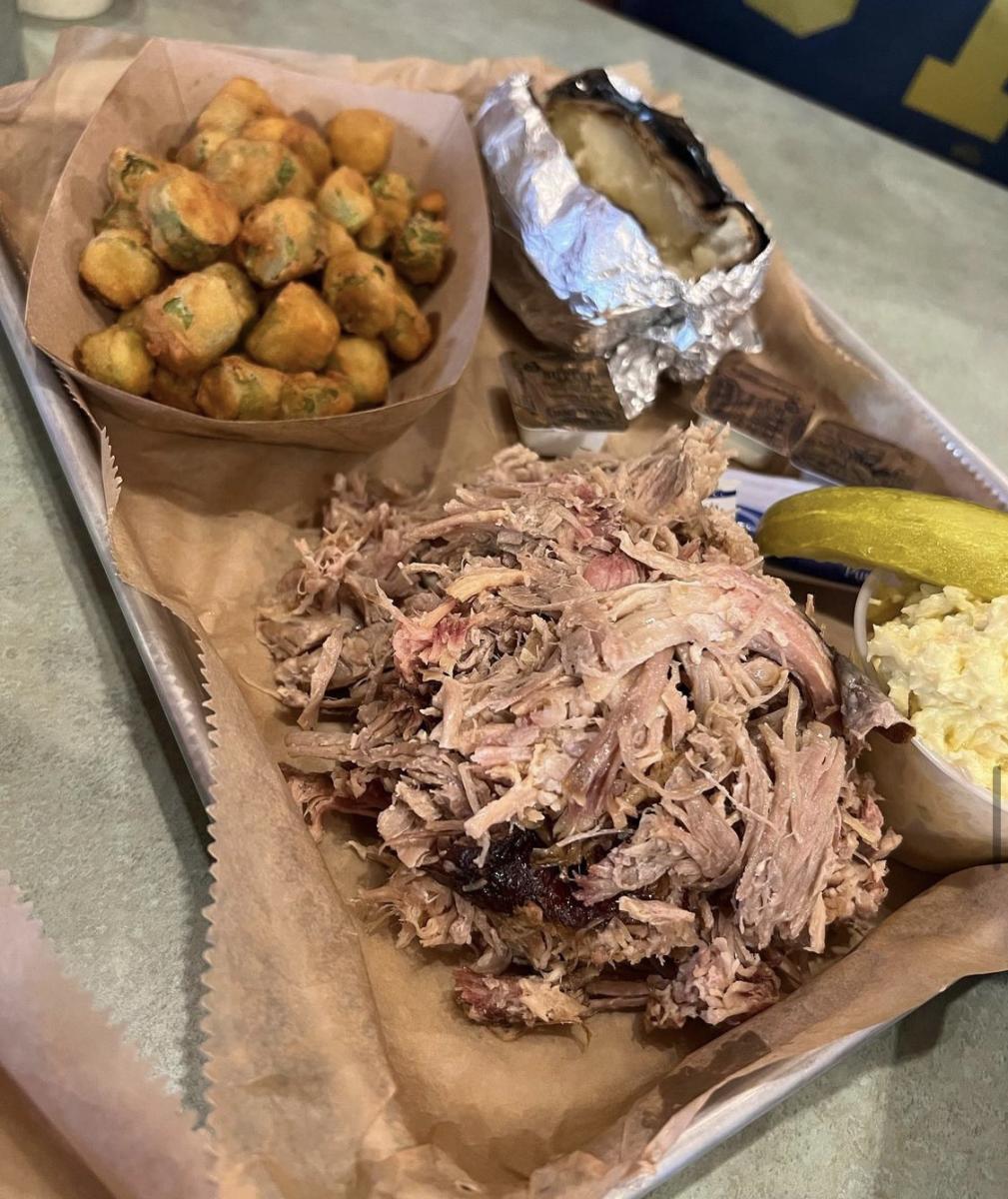 Johnny's BBQ
Our Ambassadors Where Will We Go Next loves stopping by Johnny's BBQ in Cullman, too, when they're nearby camping! "North Alabama has a BBQ trail so to celebrate we had lunch at Johnny's BBQ in Cullman, Alabama. I can't wait to visit all the restaurants on the North Alabama BBQ Trail."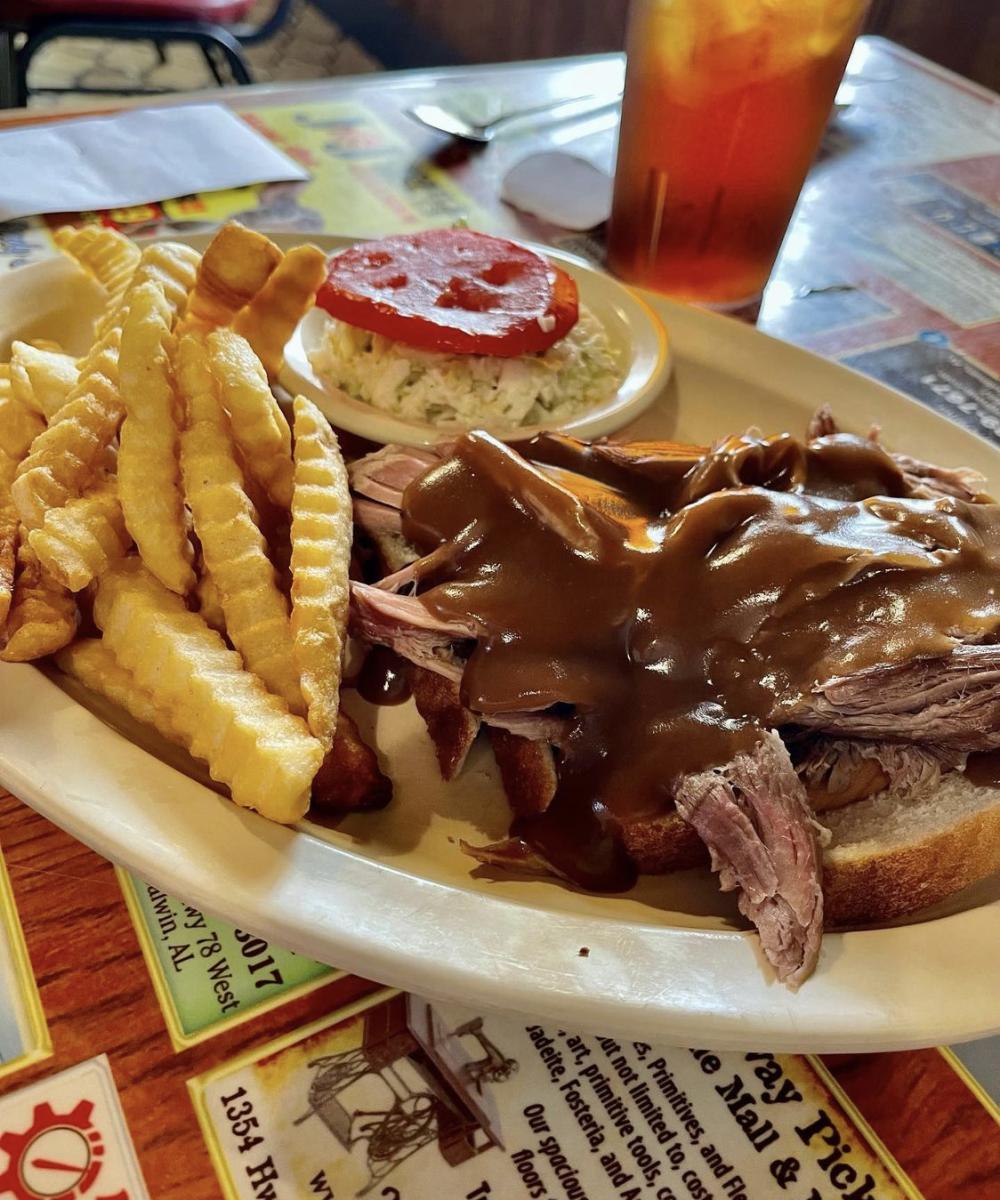 North Alabama Ambassador Sherry Brown frequents Johnny's BBQ! "May is National bbq month! As a North Alabama Ambassador, I will be visiting many bbq places! Check out today at Johnny's BBQ in Cullman. As a resident here, it is a long time favorite of mine. I remember as a child going to small restaurant across the road and getting bbq sandwiches with sundrops that had slivers of ice in cold bottles (the ones in the machine you pulled out of rack by the neck of the bottle). What a treat it was! Today the service and food was excellent!"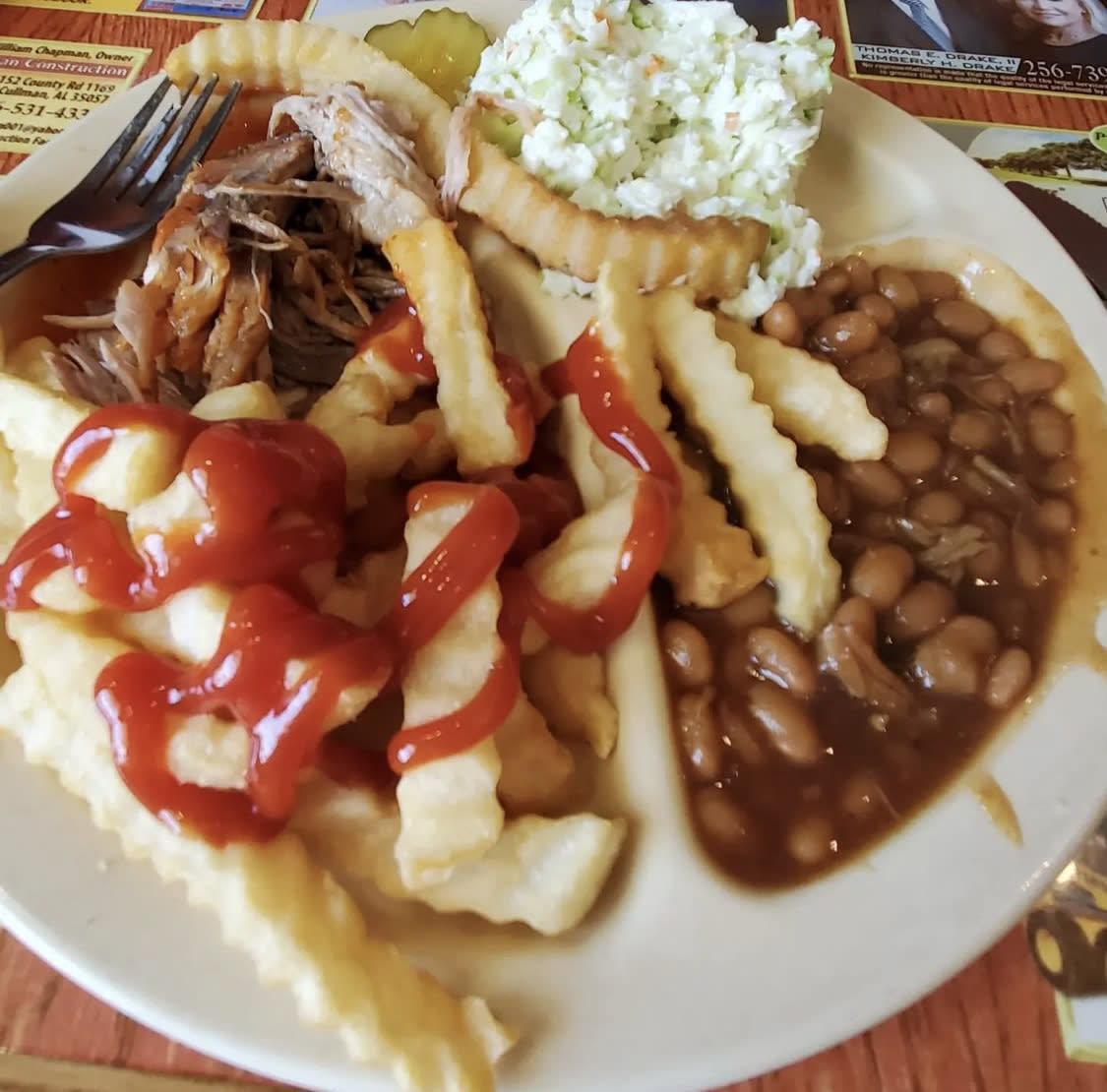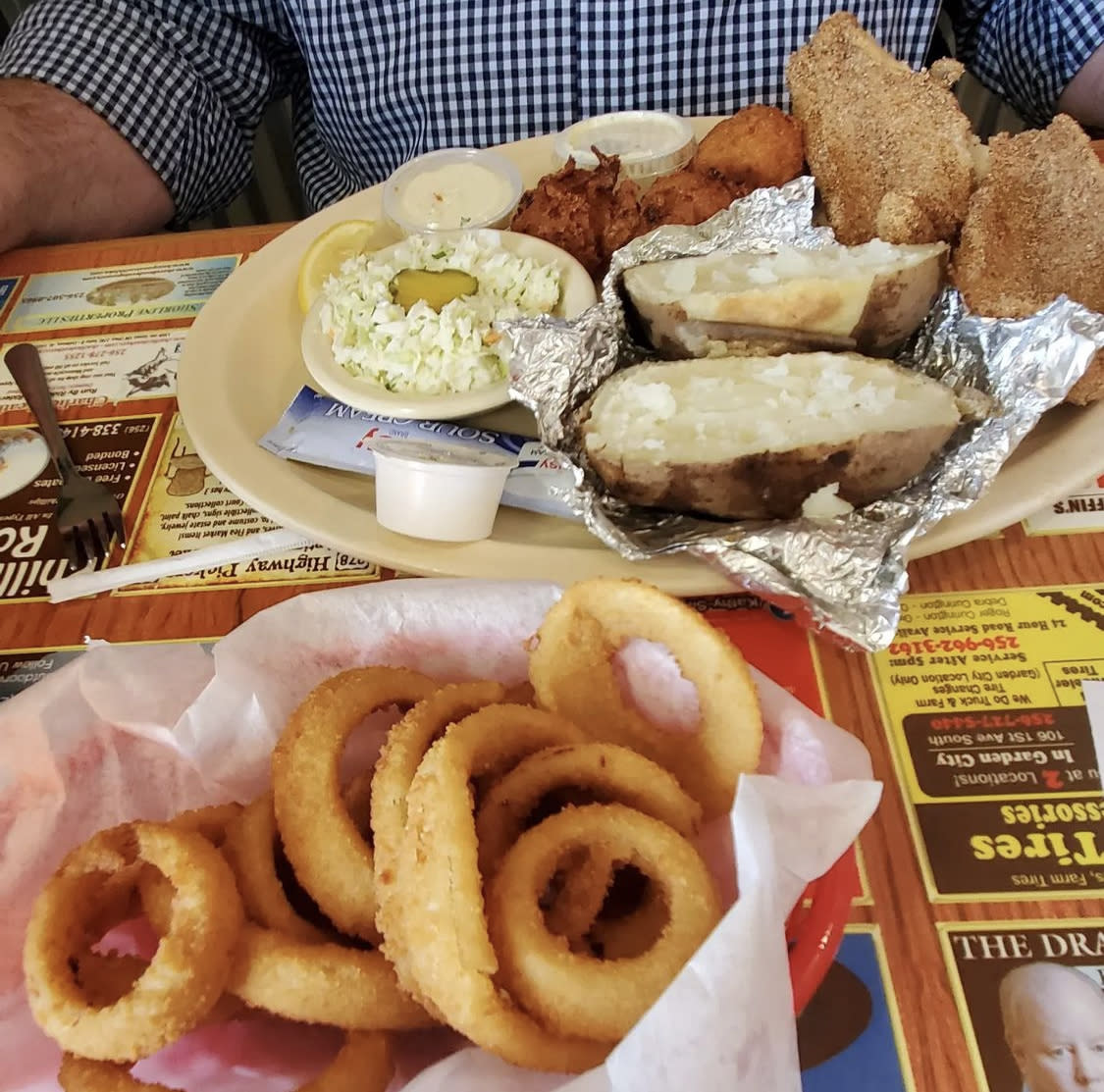 LawLers Barbecue - Killen
Ambassador Lesia Bevis find LawLers Barbecue's family packs convenient: "Need a quick and easy meal for your Memorial Day get together? Then be sure to check out Lawlers Barbecue and get the family pack. Our meal was great and came with everything we needed including bbq, buns, slaw and a side item."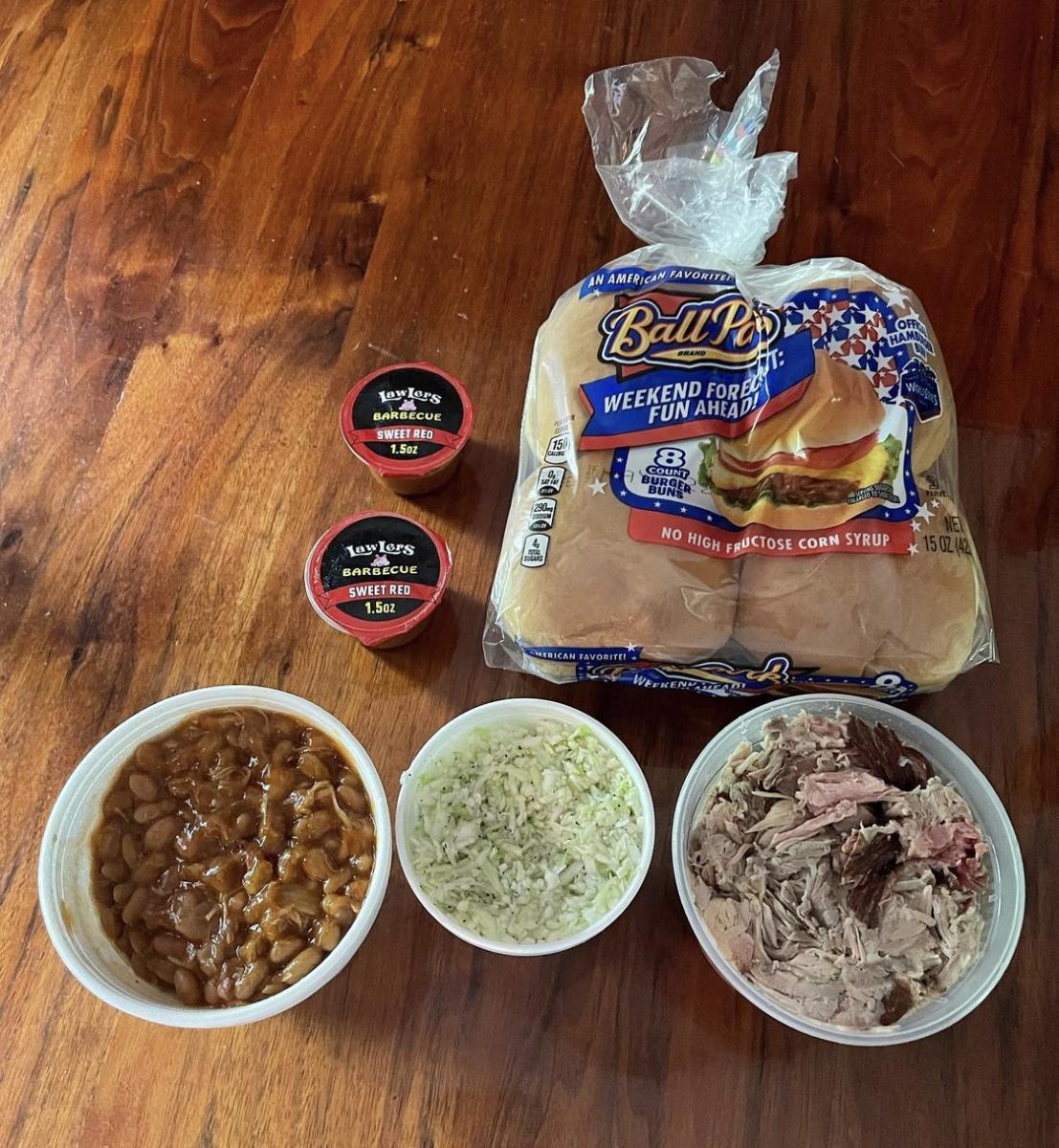 There are so many more barbecue restaurants on the North Alabama Barbecue Trail, too! Check them out by clicking the picture below, and let us know which one is your favorite!