Ah, there is no better place to go relax, play, walk, or have a picnic than a beautiful park! There are many tranquil parks all over north Alabama, but here are some parks that are absolutely free to go to. Pack a picnic lunch and spend the afternoon!
Big Spring Park in Huntsville
Big Spring Park is nestled in downtown Huntsville in between the Huntsville Museum of Art, the VBC, and the downtown square. Visitors can feed the ducks and fish that swim in the canal, and you can enjoy the coolness of a waterfall. There's a Welcome to Huntsville mural that's perfect for pictures.
Address: 200 Church Street NW, Huntsville, AL 35801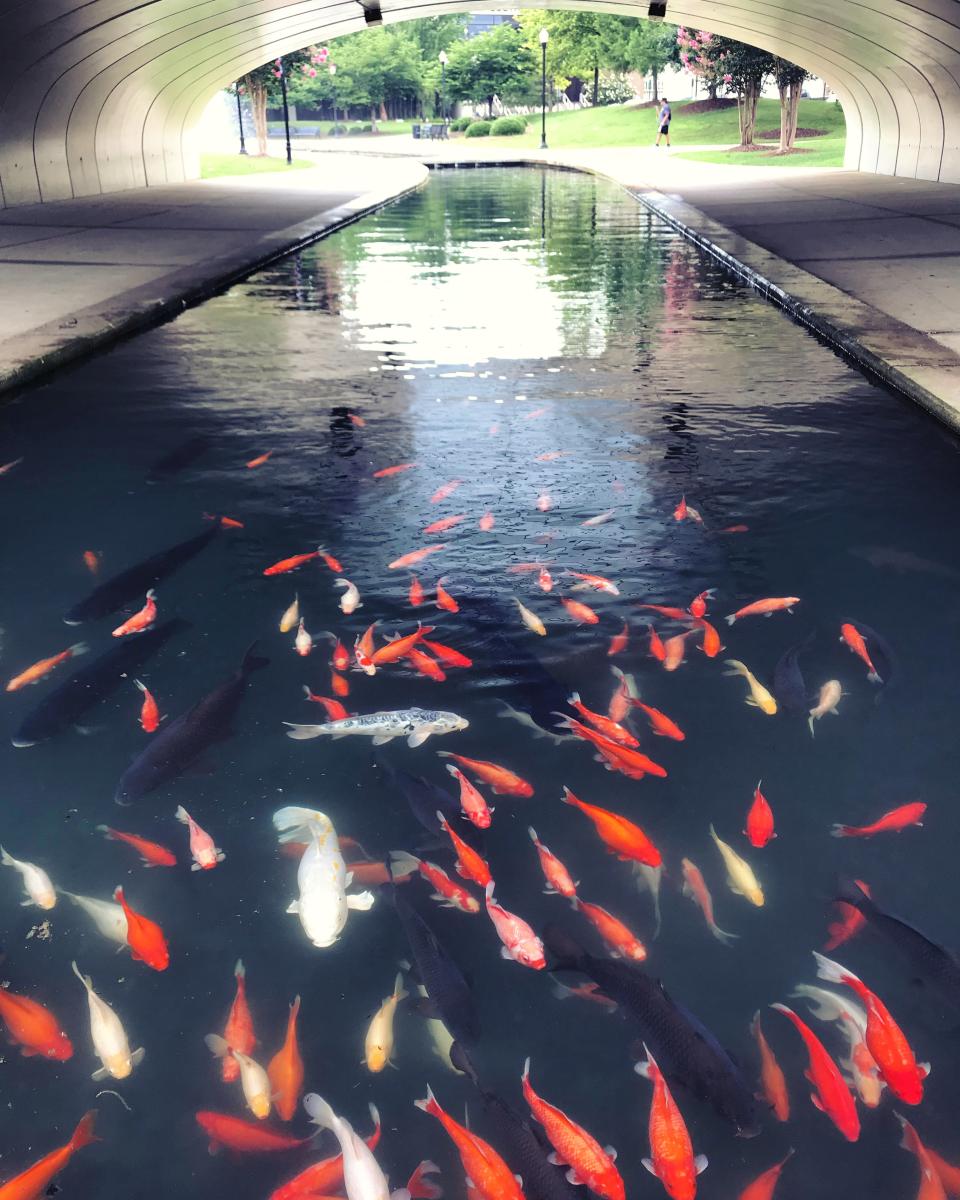 Big Spring Park Memorial Park in Athens
Big Spring Memorial Park is also known as the "Duck Pond" because of the ducks who call the park home. There's a playground, tennis courts, pavilion, and walking loop.
Address: 350 Market Street East, Athens, AL 35611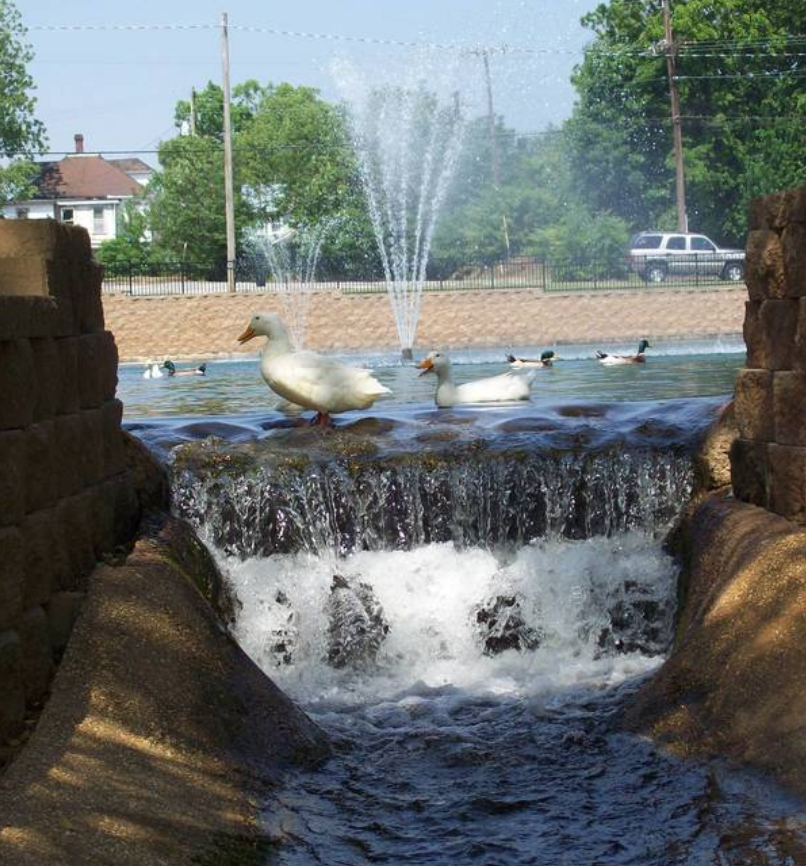 Delano Park in Decatur
Delano Park has many amenities. There's a playground and splash pad for the kids, a walking/running trail, pavilions that can be reserved for parties, softball field, tennis courts, and a beautiful rose garden with benches for sitting and enjoying the sweet aroma of the many plants in the garden.
Address: 825 Gordon Drive SE, Decatur, AL 35601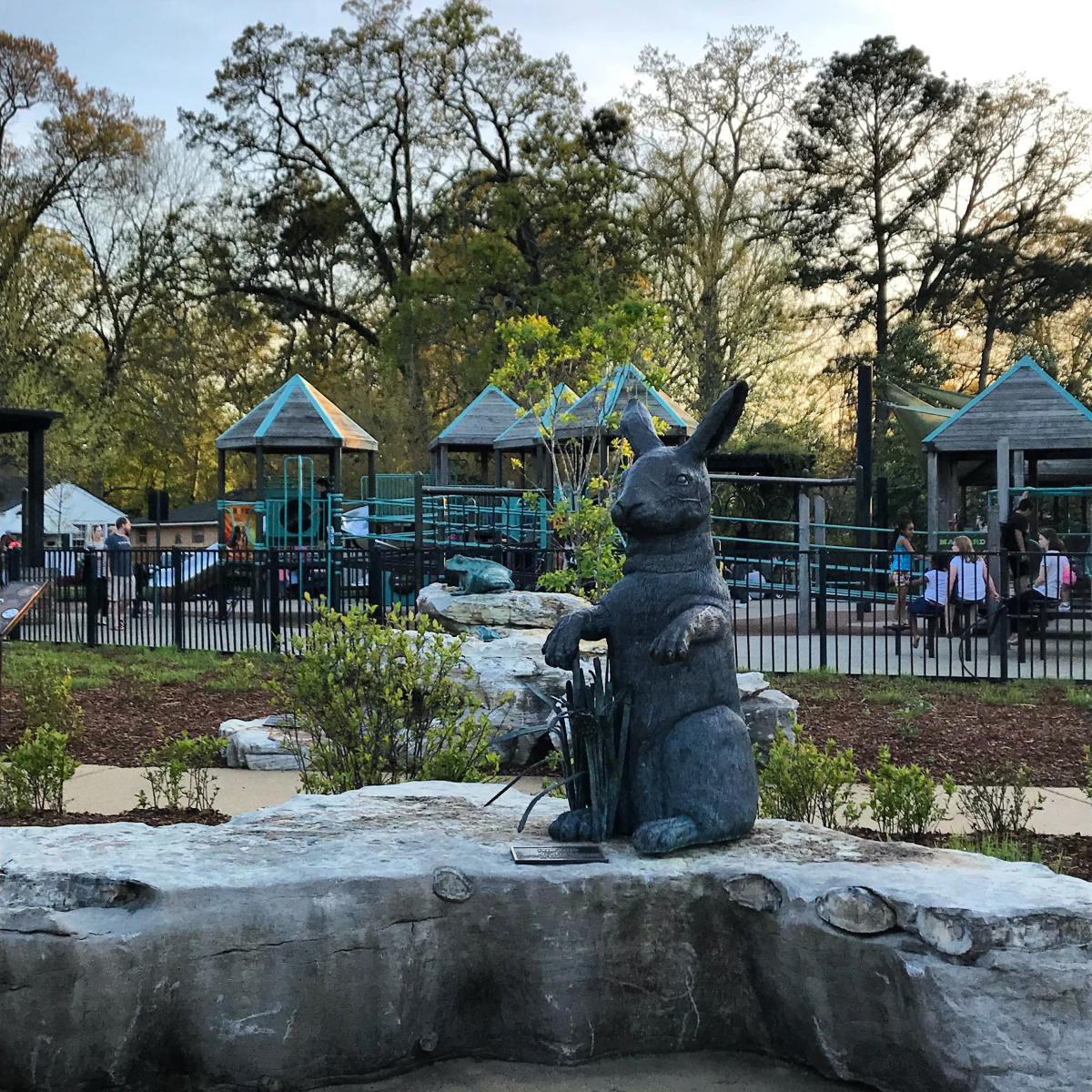 McFarland Park in Florence
McFarland Park is a haven that's super close to downtown Florence. There's a playground, lighted walking trails, a floating restaurant, and it's just the perfect place to hang a hammock and chill on the Tennessee River. You can camp at McFarland Park, but there's a fee.
Address: 1000 Jim Spain Drive, Florence, AL 35630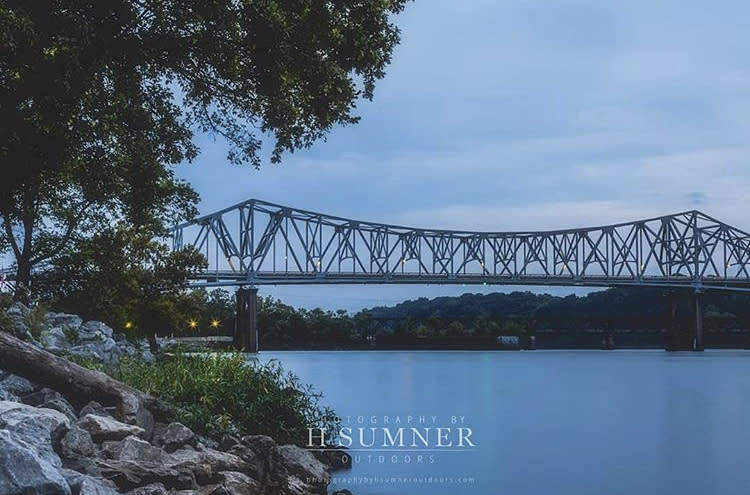 (photo by North Alabama Ambassador Hannah Sumner - photographybyhsumneroutdoors.com)
Spring Park in Tuscumbia
Spring Park is all kinds of fun! You can see a water/light show with the fountain in the middle of the pond, feed the geese/ducks, see the beautiful Coldwater Falls that's on the North Alabama Waterfall Trail, play on the playground, and more. There's a mini roller coaster and train kids can ride, but there's a minimal cost for that.
Address: 1 Spring Park Road, Tuscumbia, AL 35674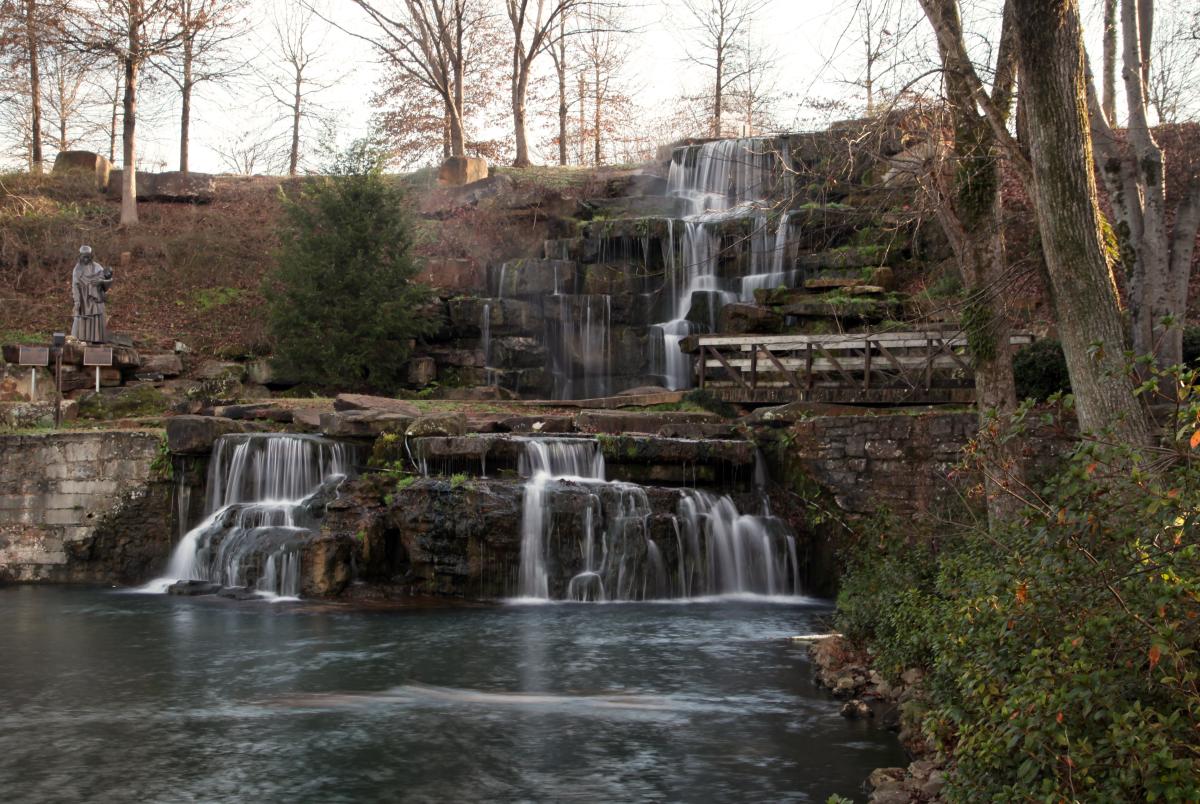 Cornwall Furnace Veterans Memorial Park
Cornwall Furnace Veterans Memorial Park is a National Historic Site where iron ingots were made during the Civil War. See and touch the 50ft tall stack in which the iron was melted. Situated on the shore of Weiss Lake there are picnic tables and pavilions and a memorial to the Veterans from all wars. It's a must-see living history site.
Address: County Road 251, Cedar Bluff, AL 35959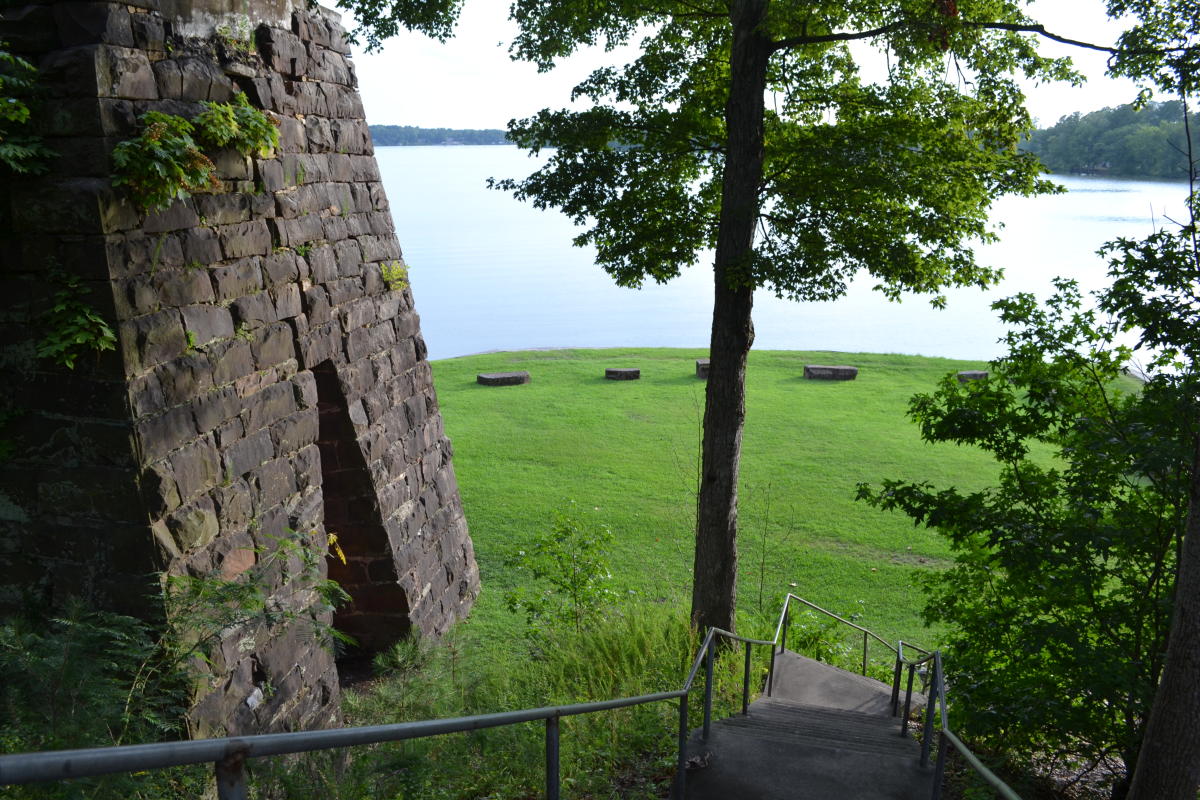 Hurricane Creek Park
Hurricane Creek Park holds over sixty acres of natural trails and wildlife for outdoor enthusiasts of all ages to enjoy. Hiking, rock climbing, picnicking, and bird-watching are only a few of the many activities the area has to offer. The park winds through four miles of hiking trails deep within the Hurricane Creek Gorge, passing along unique rock formations, cliffsides, and beautiful scenery all around. Park favorites include the Twilight Tunnel and Dead Man's Squeeze, both formed by weathering of the natural rock. Hurricane Creek Park is also a gold mine for rock climbing opportunities, featuring dozens of climbing faces. Admission to the park is free, and it is open from sunrise-to-sunset daily.
Address: 22600 U.S. Highway 31, Vinemont, AL 35179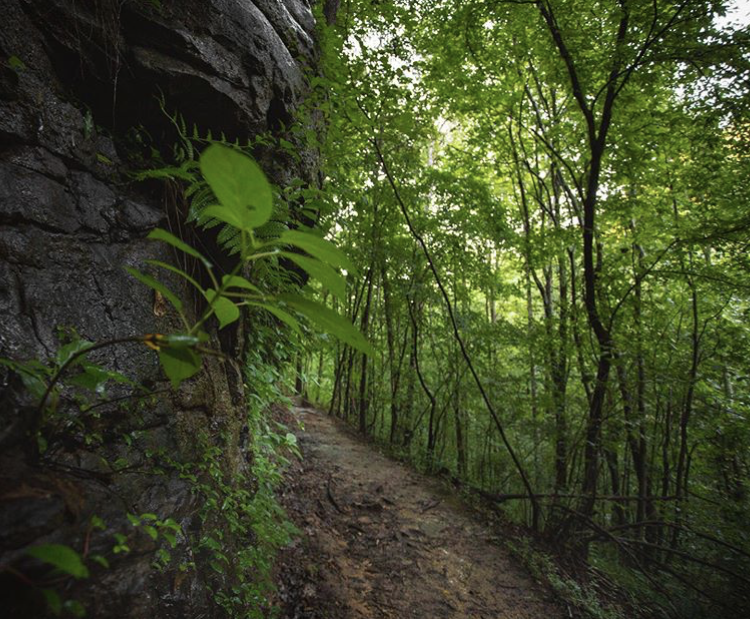 (photo by North Alabama Ambassador Mary Posey - www.studio256.smugmug.com)