The bald eagle is America's national symbol and is quite majestic when seen out in the wild! This is why Lake Guntersville State Park hosts the annual Eagle Awareness Weekends, so that wildlife enthusiasts can have a chance to learn more about the magnificent creatures in their natural habitat. The popular weekend events attract people of all ages from all over the United States who come here to spend a winter getaway in one of Alabama's most popular state parks and be immersed in nature-based learning. This year's Eagle Awareness Weekends will be held every weekend from January 20 through February 5, 2023.
Now in its 37th year, Eagle Awareness Weekends at Lake Guntersville State Park was started as an activity for people of all ages to experience the joy of watching eagles and other birds in their natural habitat and as a way of educating the public about the importance of protecting the area's wildlife.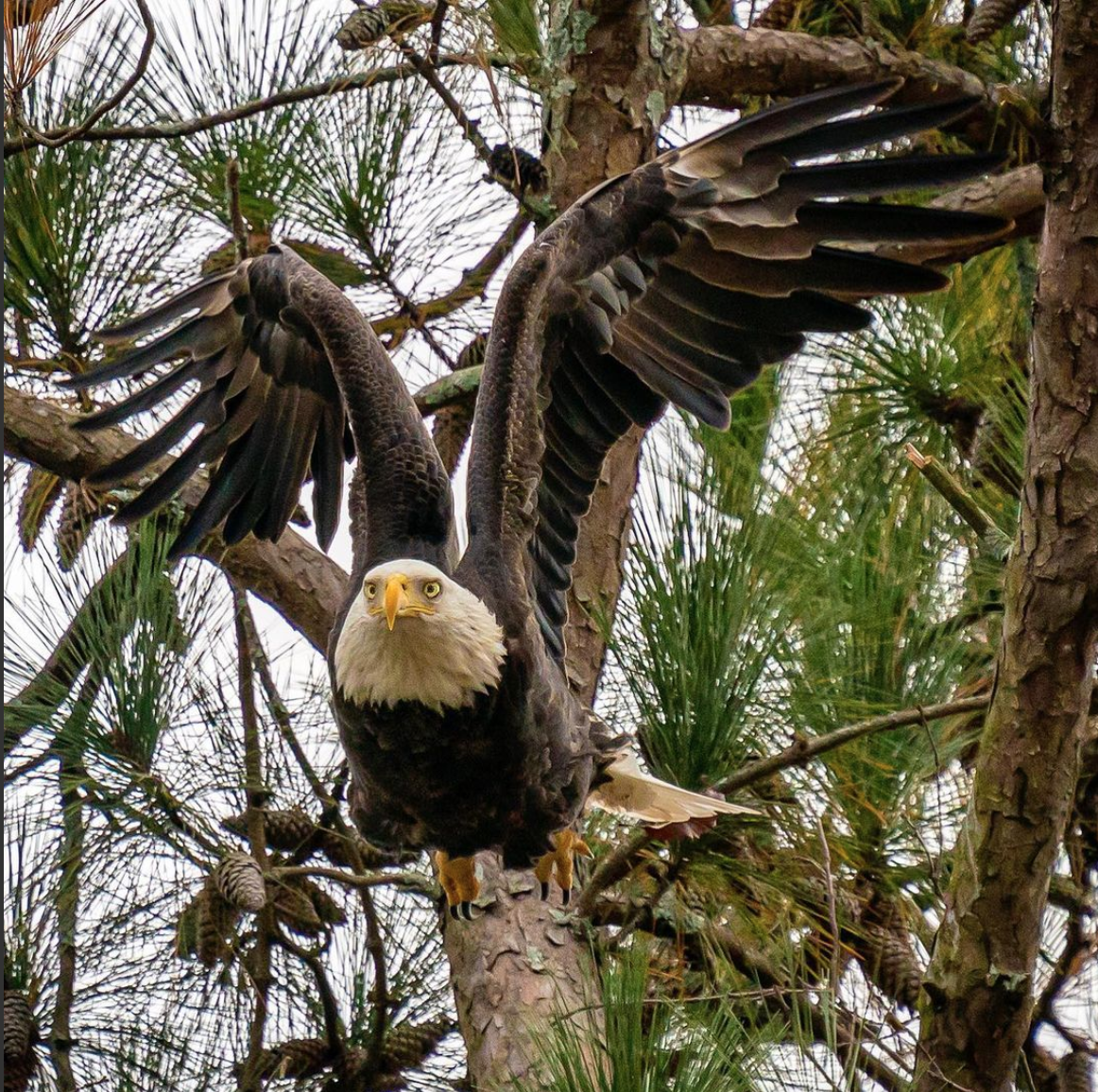 (photo by Pat Yancey)
The weekend events feature live bird demonstrations, programs provided by notable speakers, guided safaris for viewing eagles and other creatures in their natural habitat and plenty of photo opportunities for those with camera in hand. The 2023 dates are Jan. 20-22, Jan. 27-29 and Feb. 3-5. Activities get underway at 5:30 p.m. Friday, with activities throughout the day on Saturday and wraps up Sunday following the 11:30 a.m. program.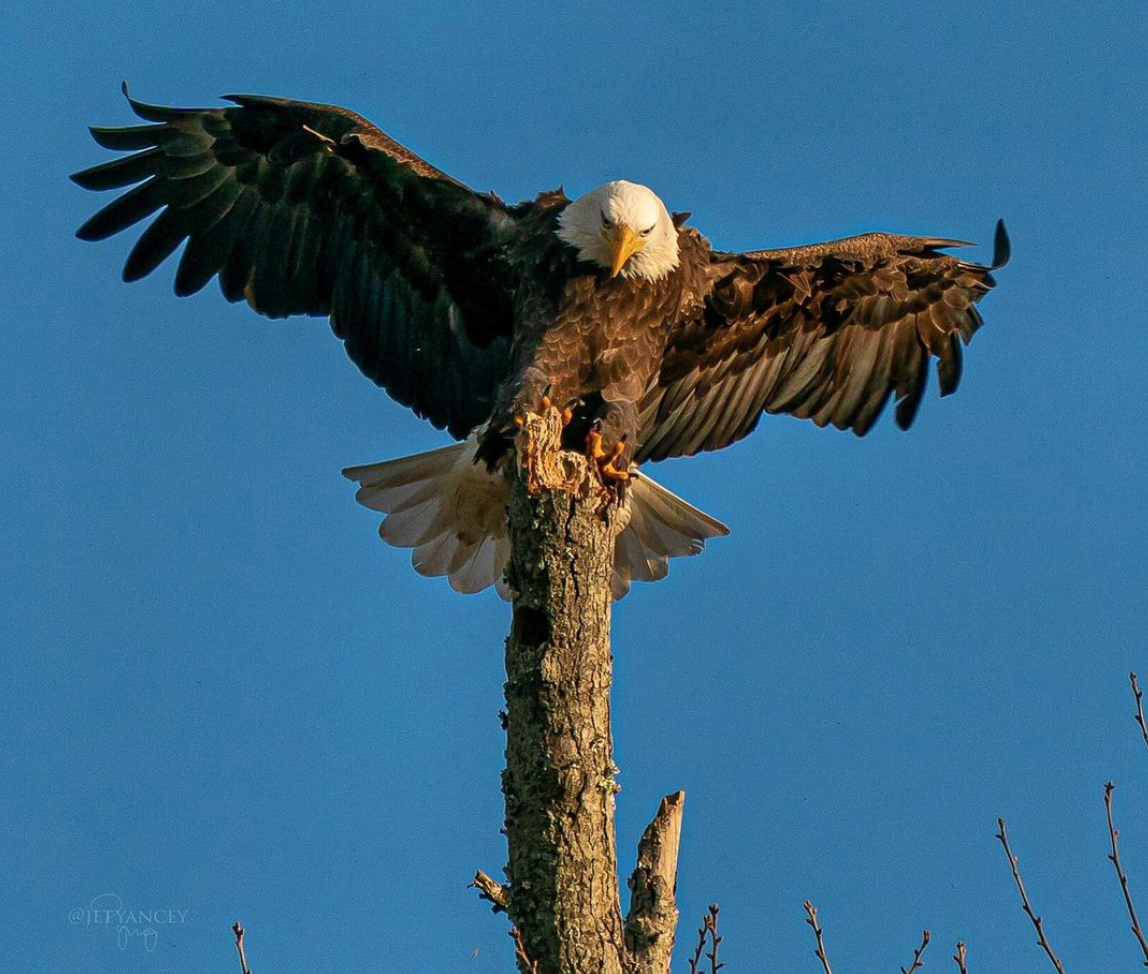 (photo by Pat Yancey)
The 2023 Eagle Awareness Weekends scheduled programs and presenters are (subject to change):
January 20-22, 2023
Presenters/Programs: Wings to SOAR, Anniston Museum of Natural History and Alabama Wildlife Center
 
January 27-29, 2023
Presenters/Programs: David Haggard, Raptor Ridge and Alabama Wildlife Center 
 
February 3-5, 2023
Presenters/Programs: Auburn University, Rice Raptor Project and Alabama Wildlife Center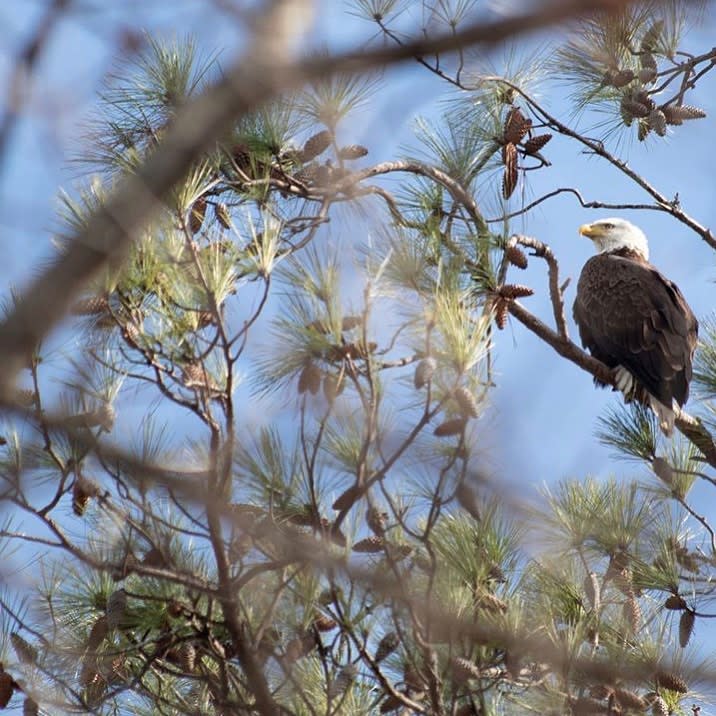 (photo by Robert Posey)

Sessions typically fill up quickly and participants are encouraged to reserve a weekend by calling 256-505-6621. Lodging packages start at $324 and include lodging, two breakfasts, one dinner, a welcome packet, VIP access to presentations, discounts at the restaurant and gift shop, photo opportunities with birds of prey, activities for children, engagement with featured sponsors and one-on-one access with the naturalists. Day passes for programs only are $15/adults and $5/children 12 years old and under.
For a complete list of scheduled events, speakers and lodging packages, visit https://www.alapark.com/EAW-2023.