Where can you go on a tank of gas? How about a spirited adventure to visit the craft breweries and wineries in north Alabama? Craft breweries and wineries began popping up all over several years ago, and north Alabama is home to many award-winning family owned and operated breweries and wineries that are perfecting their craft. From Florence to Gadsden, these Alabama makers offer dozens of beers and wines unique to north Alabama. Also, when you download or request a hard copy of our Craft Beer Trail and Wine Trail brochures and complete the passport in each, you'll receive a free gift from us. Click here to download or request a passport.
Founders Mike Mullaney and Gery Teichmiller met during the 2012 Cullman Oktoberfest. The legend-we-just-made-up has it their eyes locked as they accidentally clinked steins in a fateful cheers, binding them as business partners from that day forward. Embracing their destiny, they joined forces with John Dean and Brad Glenn to start Goat Island Brewing, the first brewery in Cullman since the 80s — that's the umm 1880s.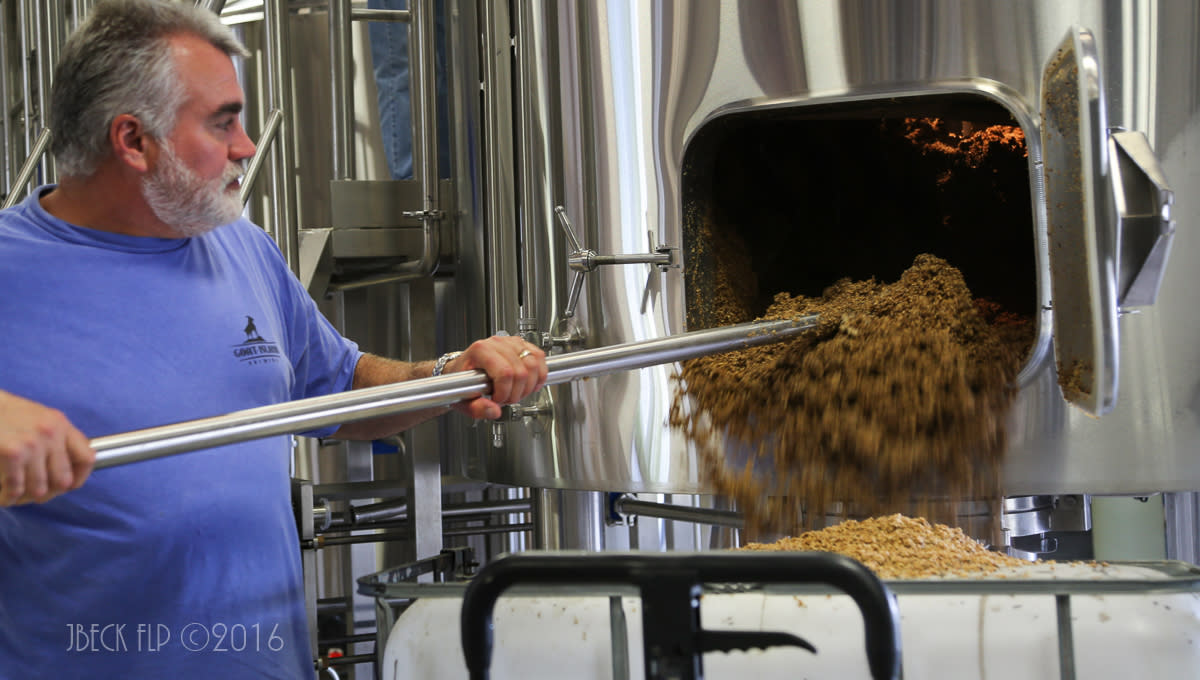 Decatur's first brewery opened in 2018. At their downtown location you watch the brewers work their magic while sitting at the bar, play a round of foosball, or challenge your friend to a game of cornhole outside in the beer garden. Live music and food trucks on most Friday and Saturday nights with 12 craft beer taps and four craft soda taps. Beer selection includes Cream ale, India Pale Lager, Black Ale, One Shoe Porter, Dragoon Red Ale, India Pale Ale, Lechuza Mexican Lager.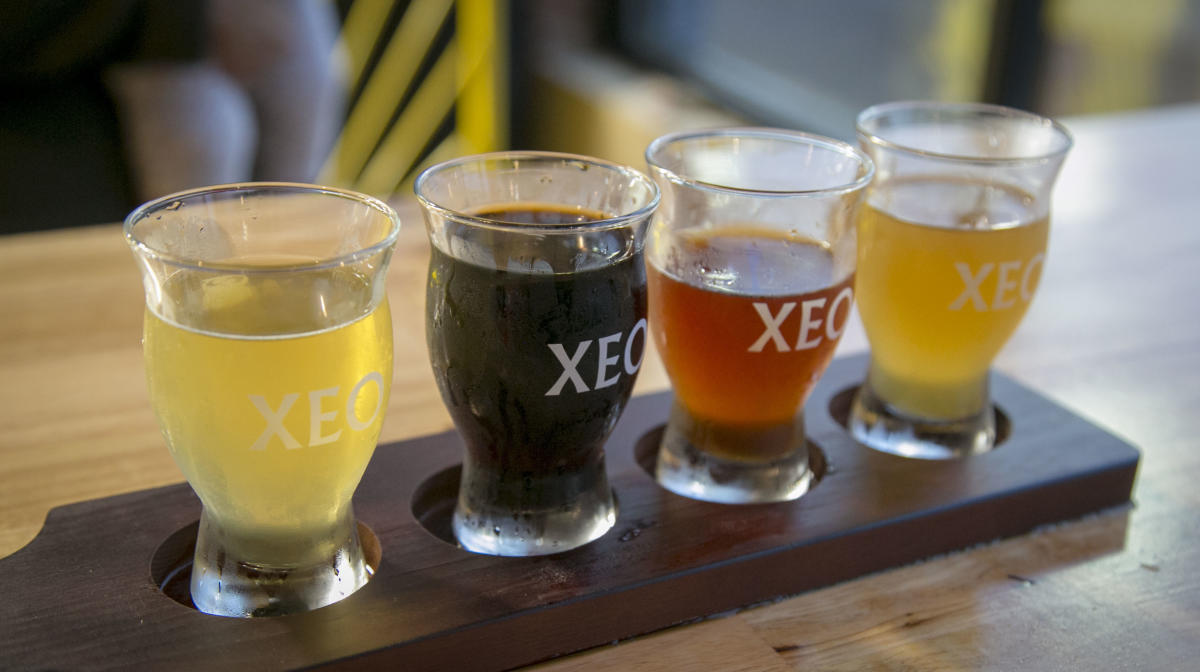 The list of songs inspired by the Tennessee River is about as long as the Tennessee River itself. As for the beers celebrating the river, Singin' River Brewing has you covered. They're striking the right chords with beers like Handy's Gold and the Swamper. Don't worry. They won't ask you to sing unless you irresponsibly have too much to drink in which case, "Cue up that Adele, bartender."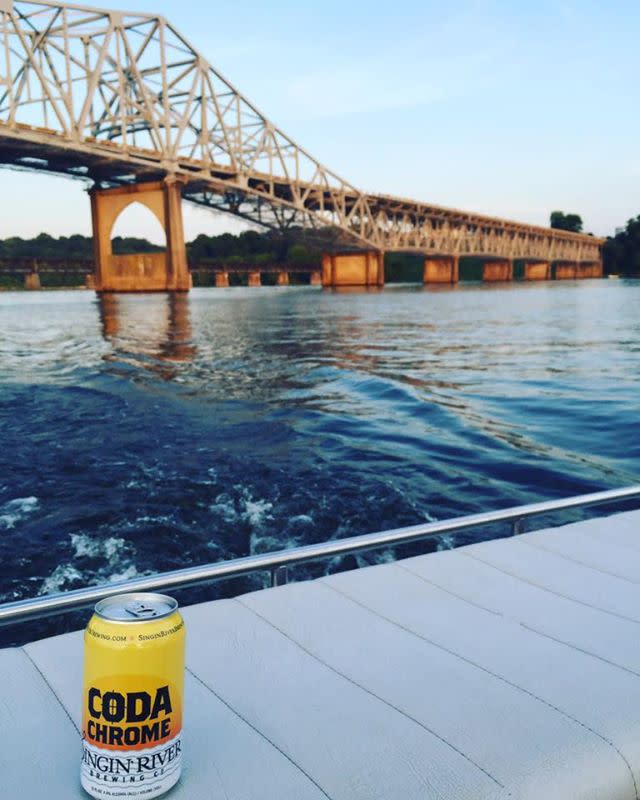 Inspired by an old agricultural term referring to the 40 acres of land farthest from the barn, the name of Back Forty Beer Company is a bit of a contradiction. They source their ingredients close to home for beers like the Truck Stop Honey Brown and Freckle Belly India Pale. Get a taste as you tour the microbrewery or take a seat in the taproom, both located in downtown Gadsden.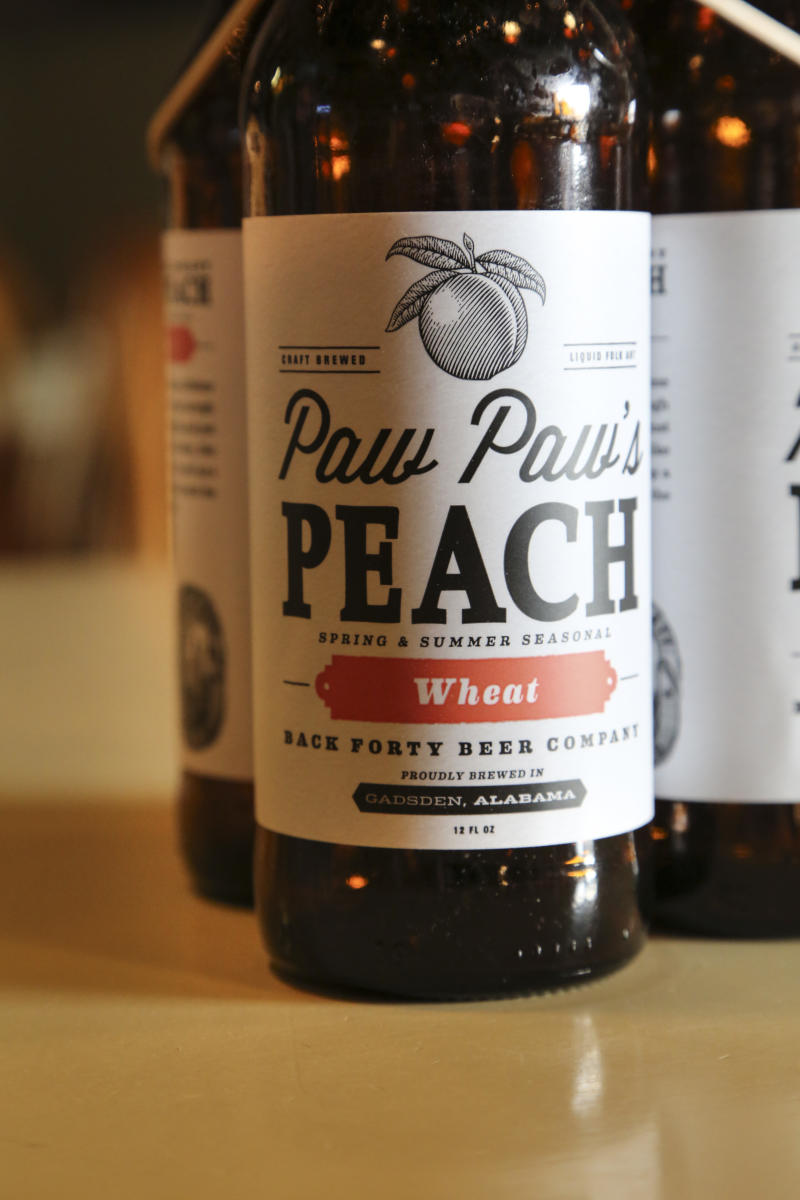 The Jit, short for Jitney Jr., was once a sleepy little convenience store on Hwy. 431 in Guntersville, Alabama. Now the Jit is home to Main Channel, Marshall County's first brewery. It's a family affair out there as Brett Smith runs the brewery with brother Clay and wife Sarah.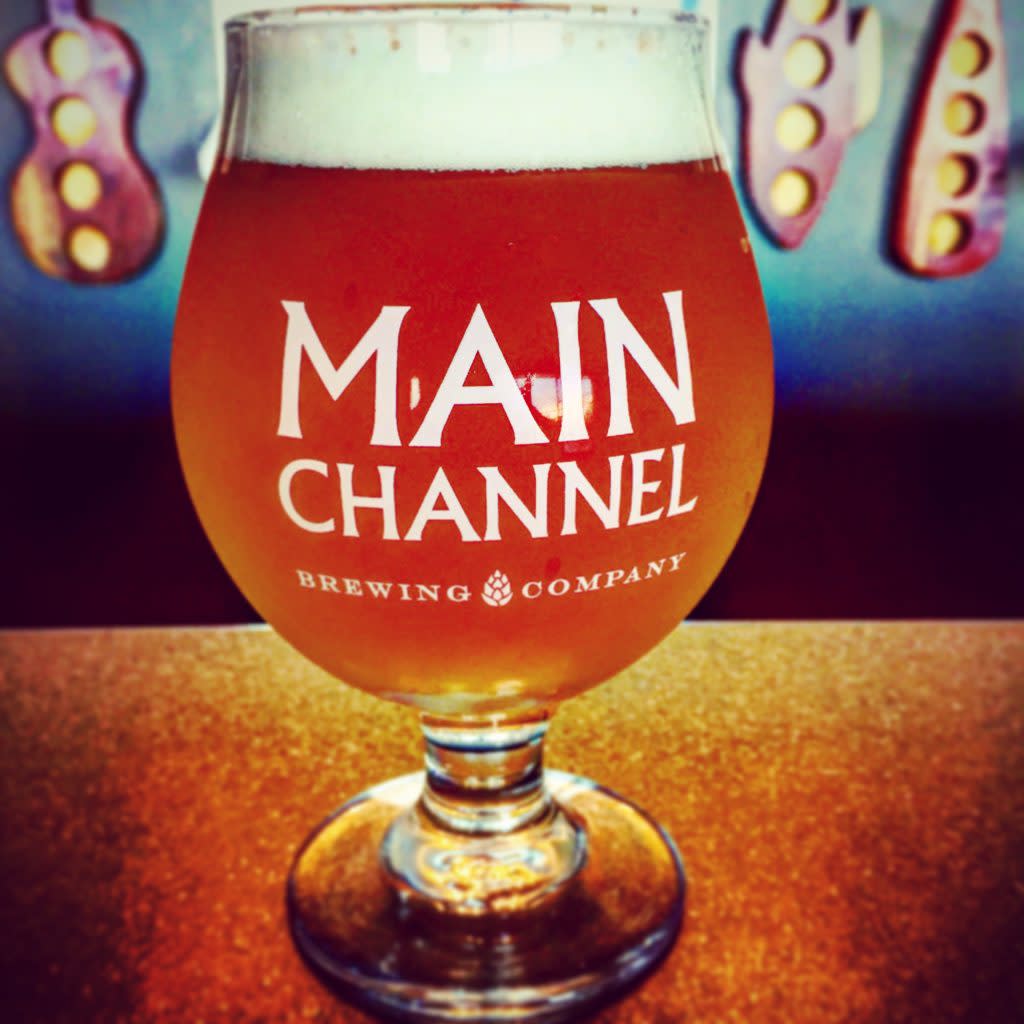 Twelve taps, live music and comedy shows. Mad Malts Brewing in Huntsville has it all. What more could you want? Food? Oh, they bring in Doctor BBQ to provide the menu. As for those twelve taps, you're looking at everything from porters to session to sours. There's something for everyone to try. Even that one picky friend of yours.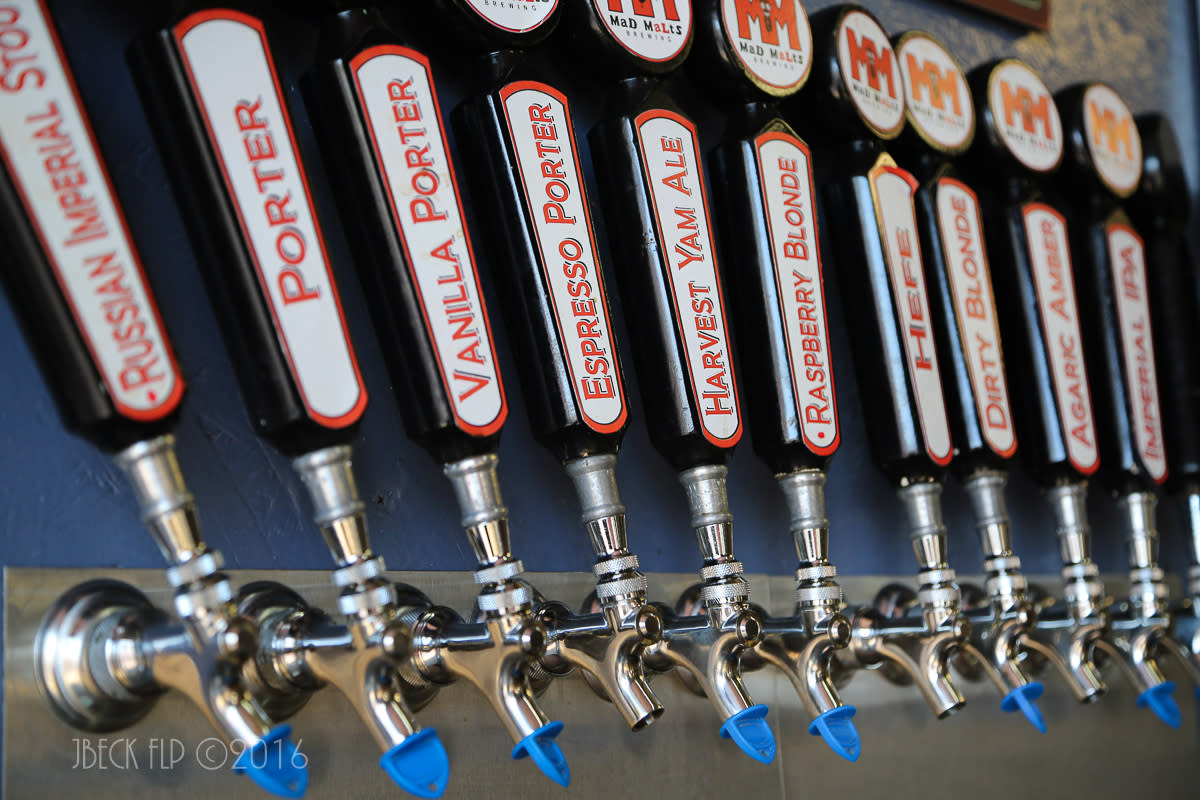 Open seven days a week and offers 10K square feet of space with activities such as darts, ping pong, cornhole, pinball and more! Rocket Republic has over 20 taps and two nitro taps with a wide selection of beer and our own wines for non-beer drinkers.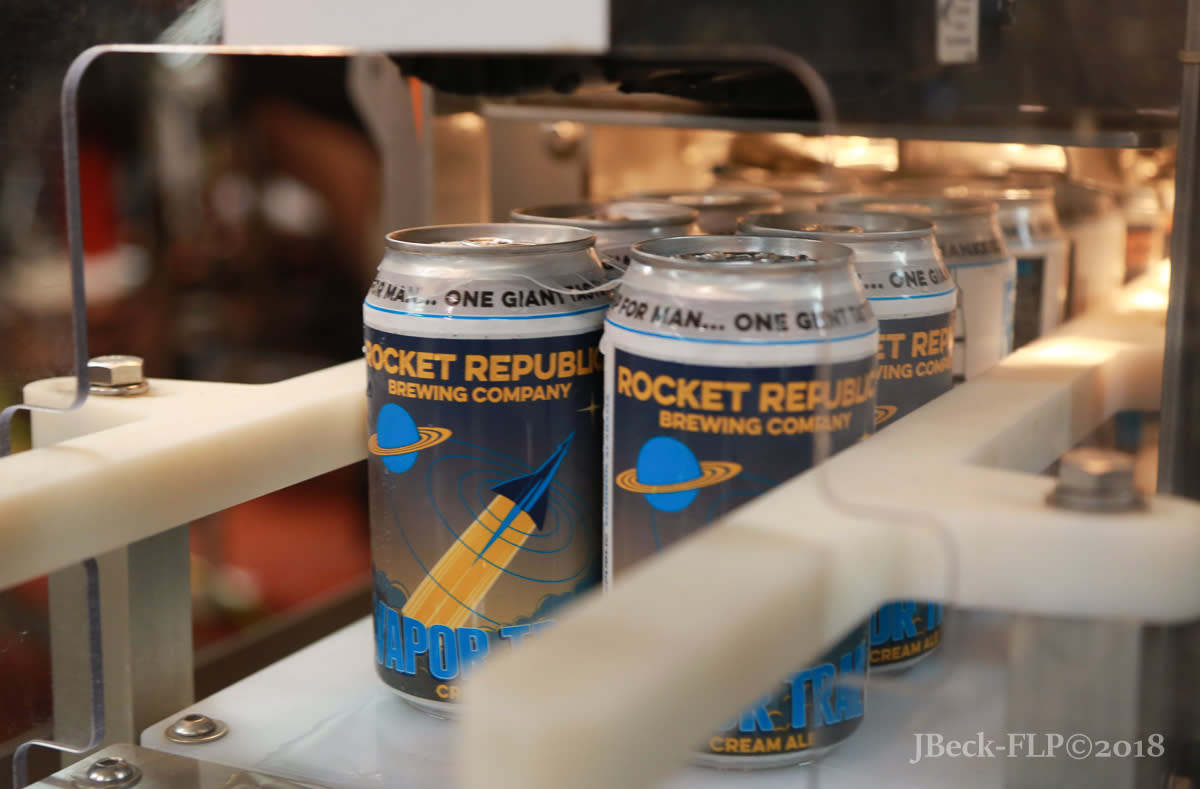 Take a seat next to the fire pit or the chiminea in the beer garden of Salty Nut Brewery. Their taproom in Huntsville is Southern through and through, recently renovated using recovered wood and tin from an old tobacco barn in Kentucky. As for the beer, well, take your pick from the Imperial Moustache Red, Dahkness South, Nom Nom Porter and more.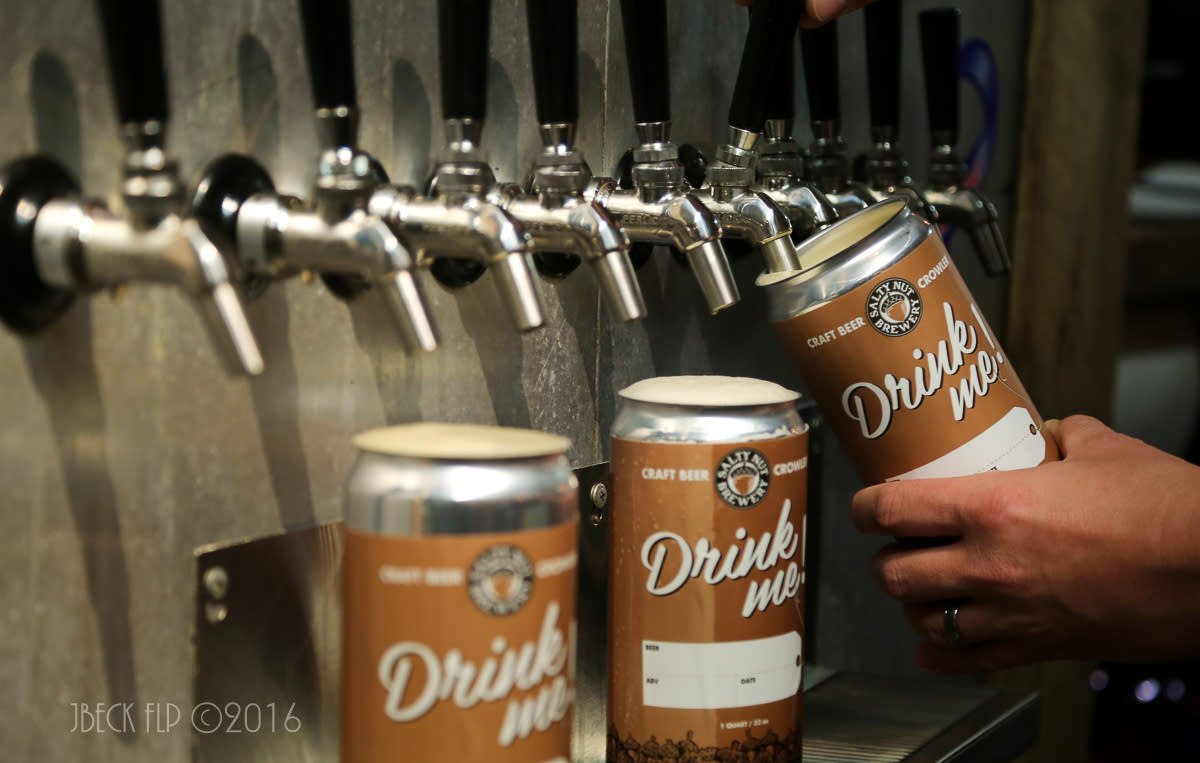 Picture this. You're enjoying a Monkeynaut or a Brother Joseph's (these are beers if you haven't caught on yet) or one of 8 other drafts to choose from, and your stomach starts growling. Well, you just got here and you don't want to leave your spot. Suddenly, the clouds part. The angels sing. Up pulls a taco truck [YES]. Then a BBQ truck [WHAT?]. Next, a truck serving cupcakes [OH MY]. Heaven? Close. You're at Straight to Ale in Huntsville.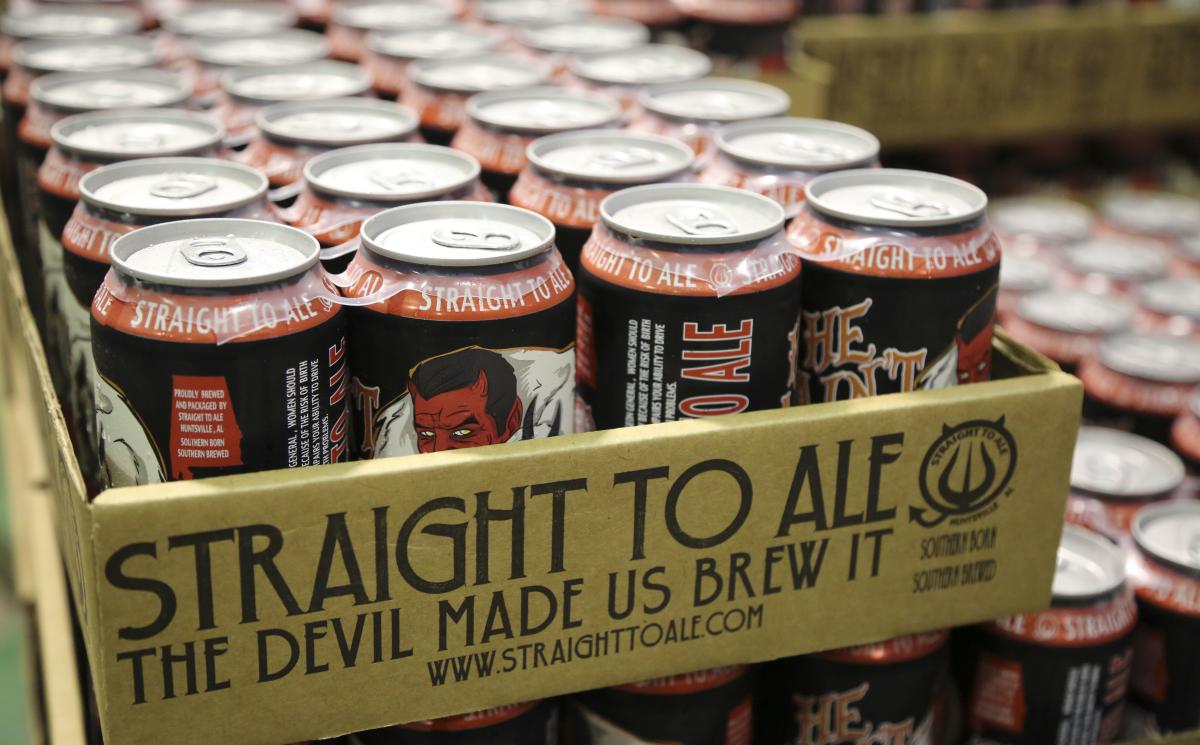 Opened in west Huntsville in 2010 by four guys who wanted to bring good, traditional beer to Alabama. Yellowhammer has grown rapidly in recent years and in 2015 we moved from a warehouse to a new facility at Campus 805. Our brewery has since doubled in size after the completion of a recent expansion which brought, not only more brewing space and production, but a Biergarten and Event Center as well as room for our new Distillery. We are still focused on, and dedicated to, creating premium ales and lagers, drawing on Belgian and German brewing traditions with a Southern interpretation.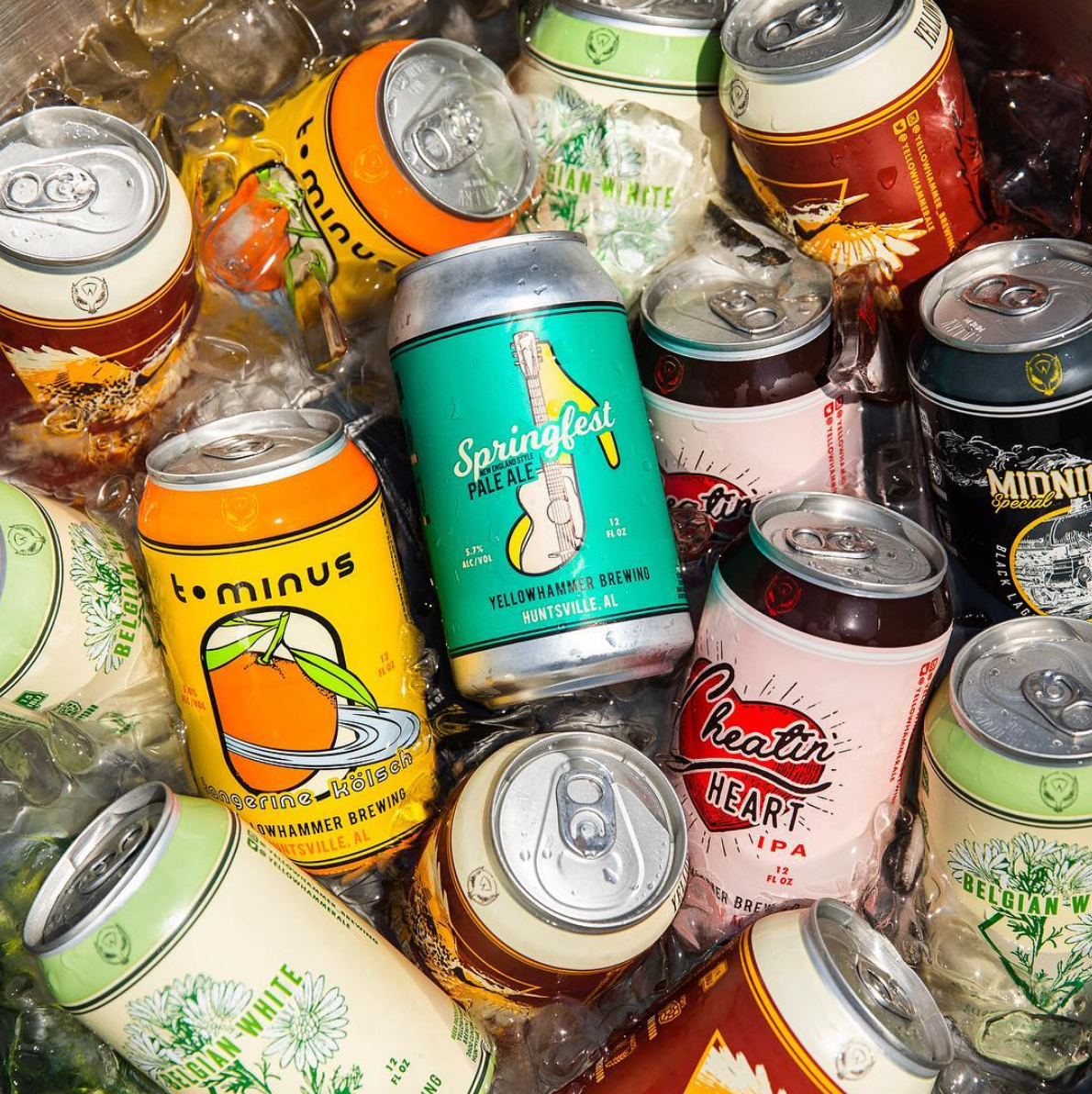 A new neighborhood micro-brewery with an old fashioned spirit. Enjoy a craft beer in their post-prohibition era operating brew house and cozy taproom environment. They invite you to travel back to a simpler time to connect with your friends, meet new people, celebrate accomplishments with low level background music to facilitate conversations. "The Neon Lily" restaurant menu is full of savory dishes, offering unique ethnic meals that pair wonderfully with their craft beer. Liliya Taylor, from Kazakhstan, is an award-winning grand champion in several categories of Eurasian cuisine.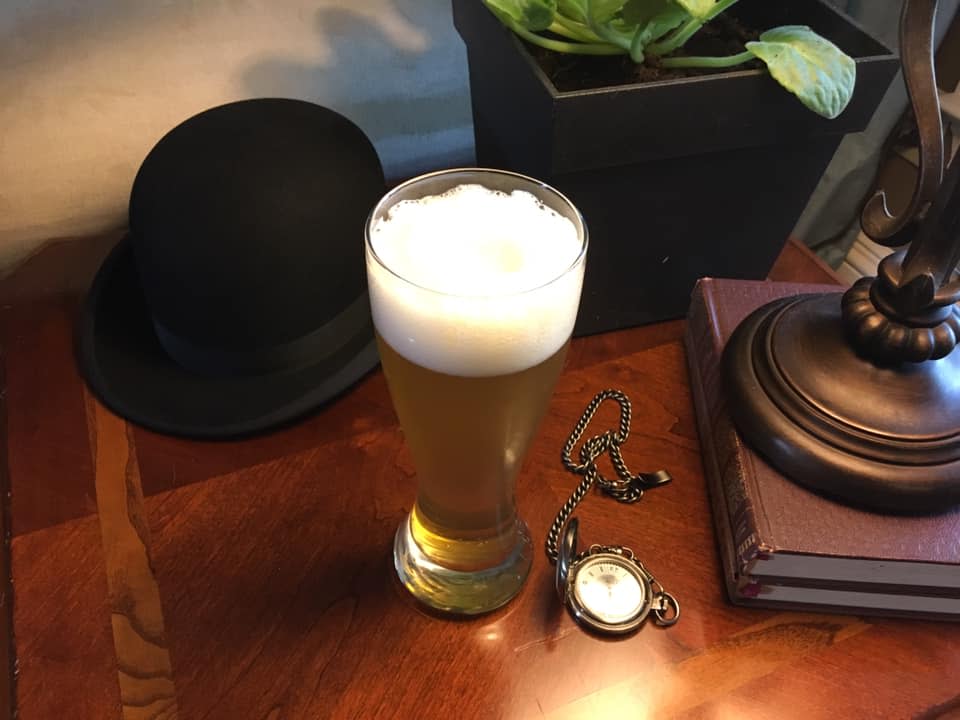 Our wineries are close enough to each other that you can visit several in a day and experience them all in a long weekend.
Many years ago through the love of viticulture and by way of a Hungarian refugee, Jules J. Berta Vineyard was born. Today the tasting room serves award winning traditional wines, sweet muscadine wines, and locally sourced sweet fruit wines. The winery also has a wood-fired pizza oven and outdoor dining.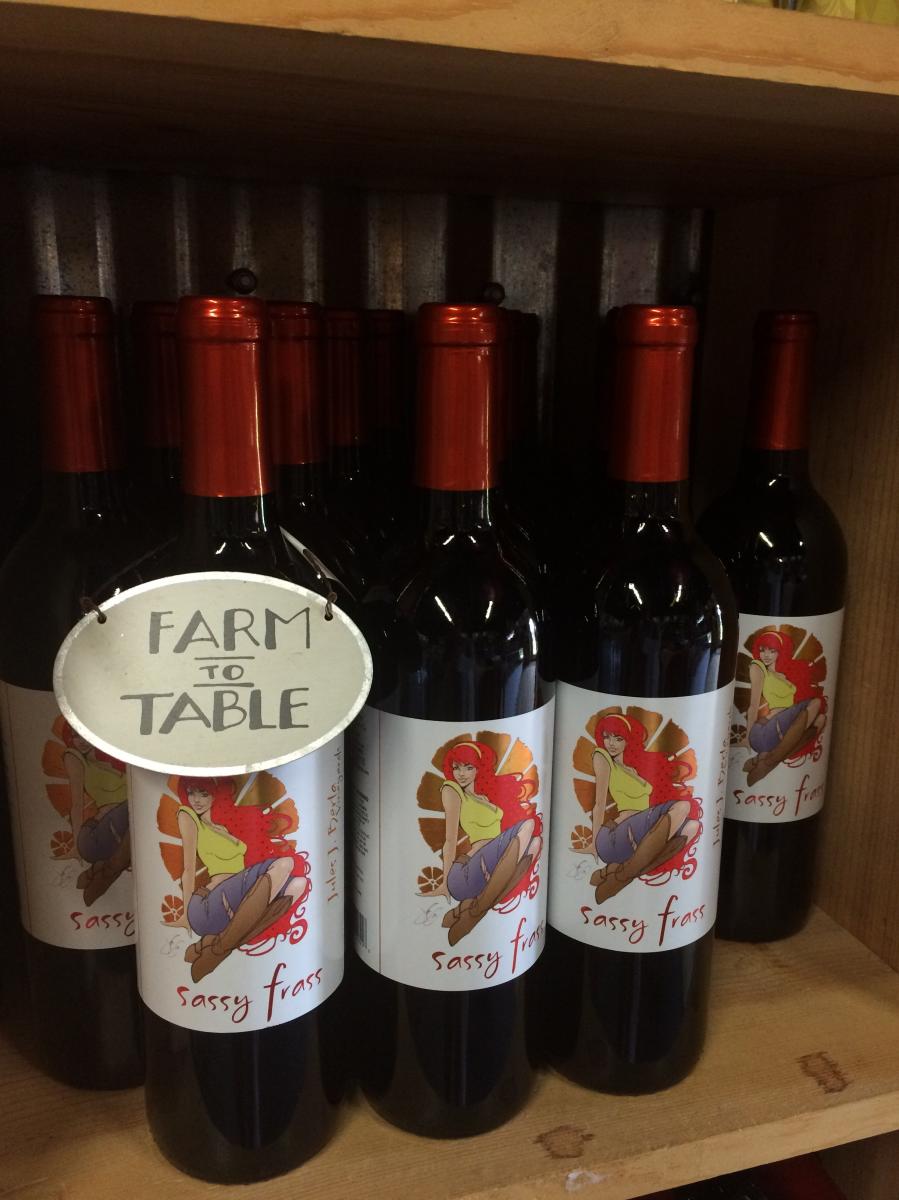 Discover the tranquil world nestled in the pea-shell hills of the Duck Springs Valley. Enjoy free wine tastings from over 20 varieties of wine. Relax on the deck overlooking the vineyard and duck pond with wine by the glass and cheese and sausage platters.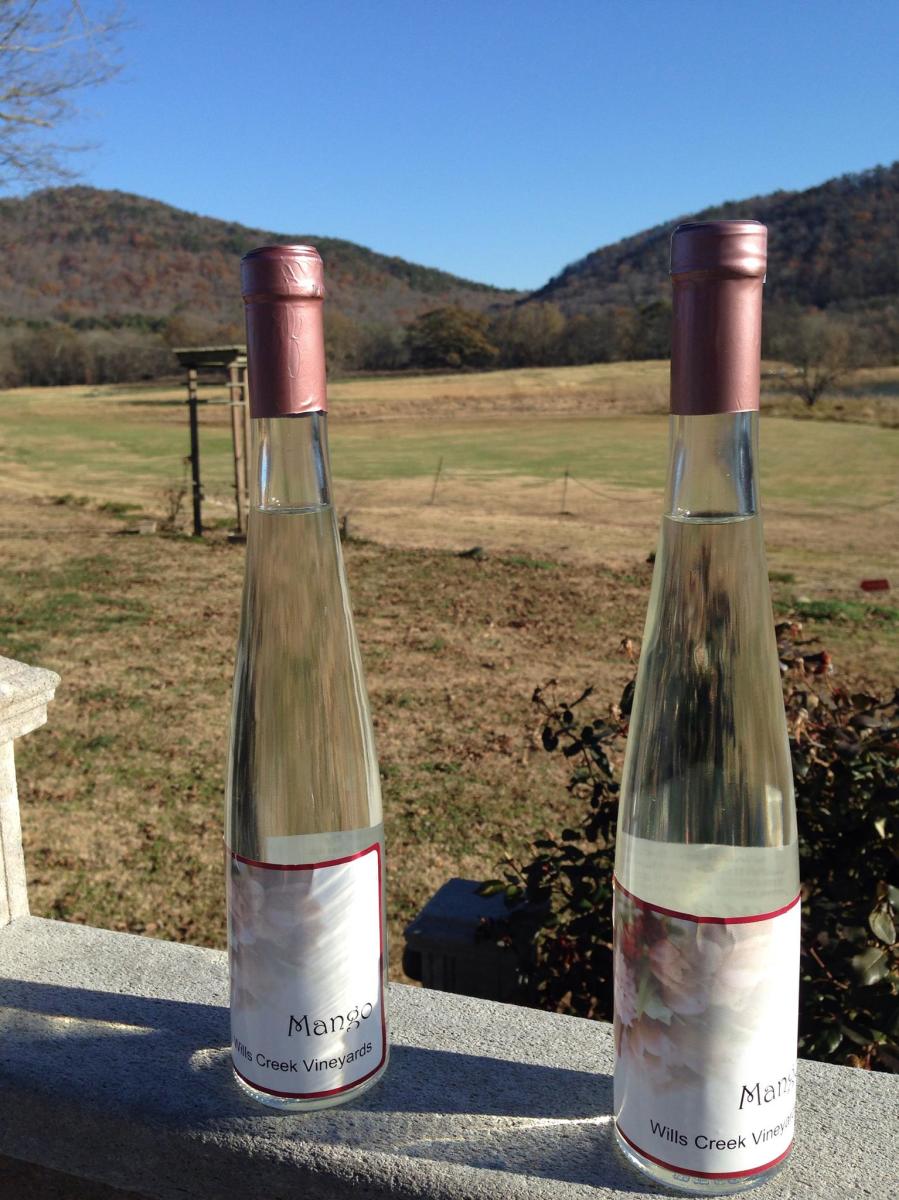 Maraella is located in the picturesque foothills of the Appalachian Mountains. Established in 2005, the vineyards include estate grown and bottled Cabernet Sauvignon.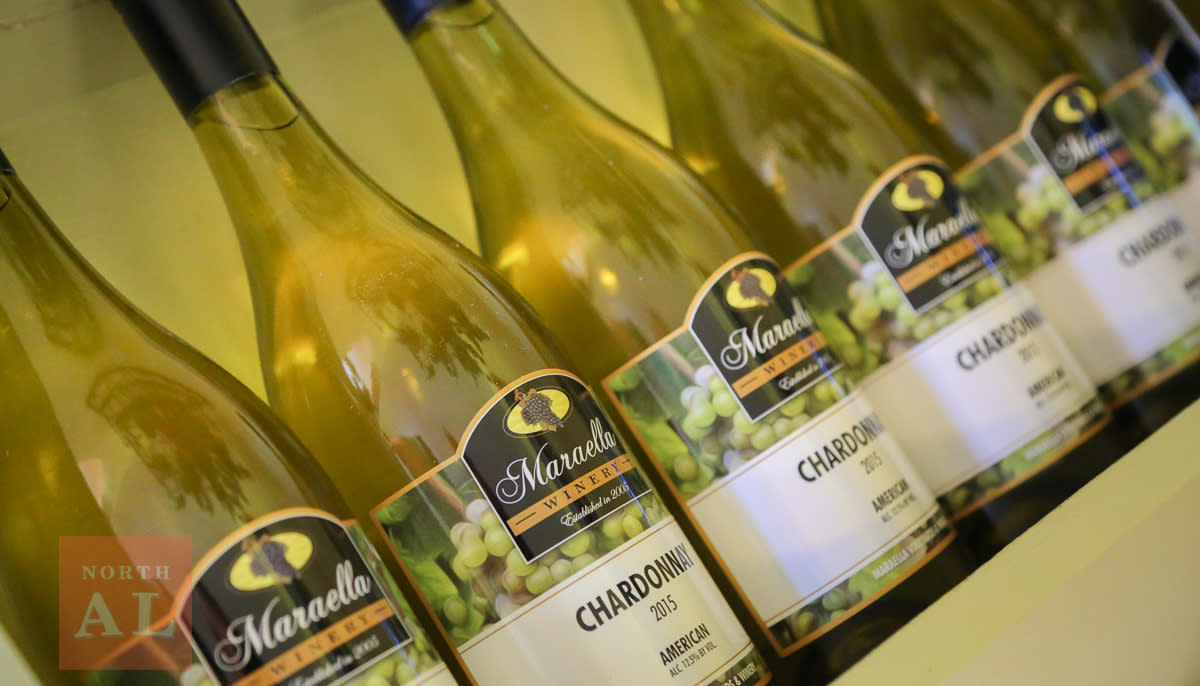 Harbor View Winery - Guntersville
Harbor View Winery offers wine and craft beer samplings daily. They provide exotic fruit-based wines, sparkling wines, port wines, and smoothies. We are sunshine in a bottle. Our craft beers are locally made, and are amazing! Come by and check us out!!!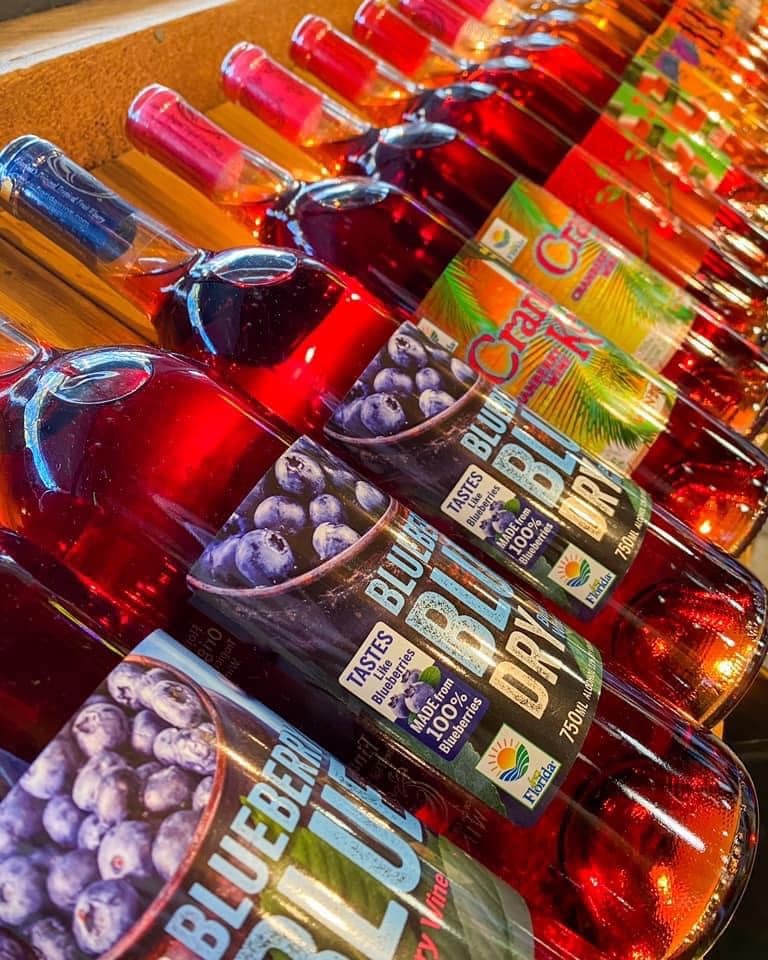 White Oak is a family owned farm winery featuring a selection of artisan wines.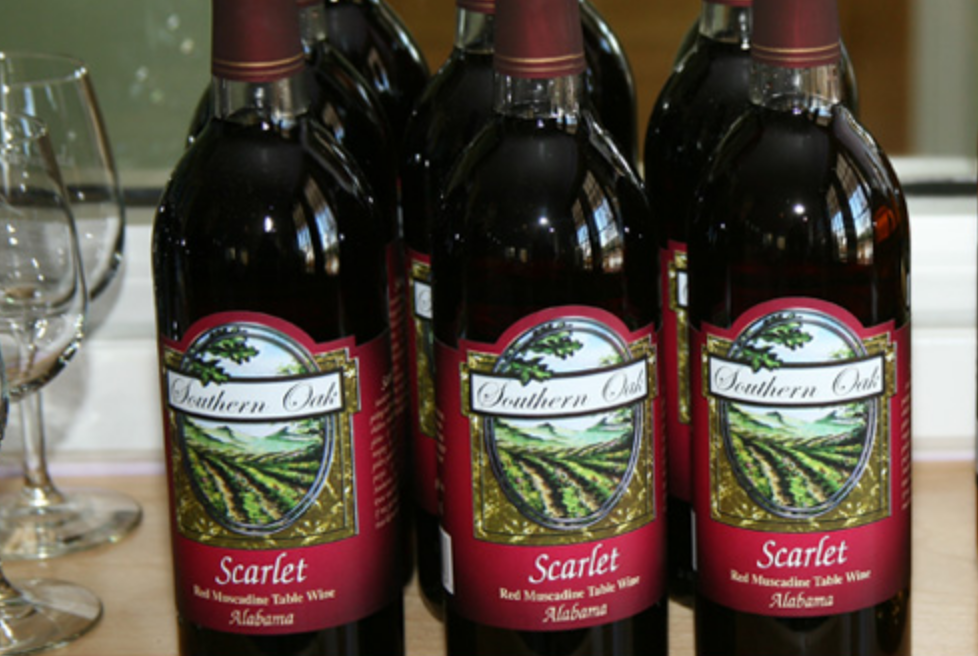 The Fruithurst Winery is nestled just north of the town of Fruithurst. Its name comes from one of the original wineries in the state. Surrounded by 15 acres of muscadine vineyards, now owned and operated by two cousins, it carries the elegance and culture of what was then and will forever be the vineyard village.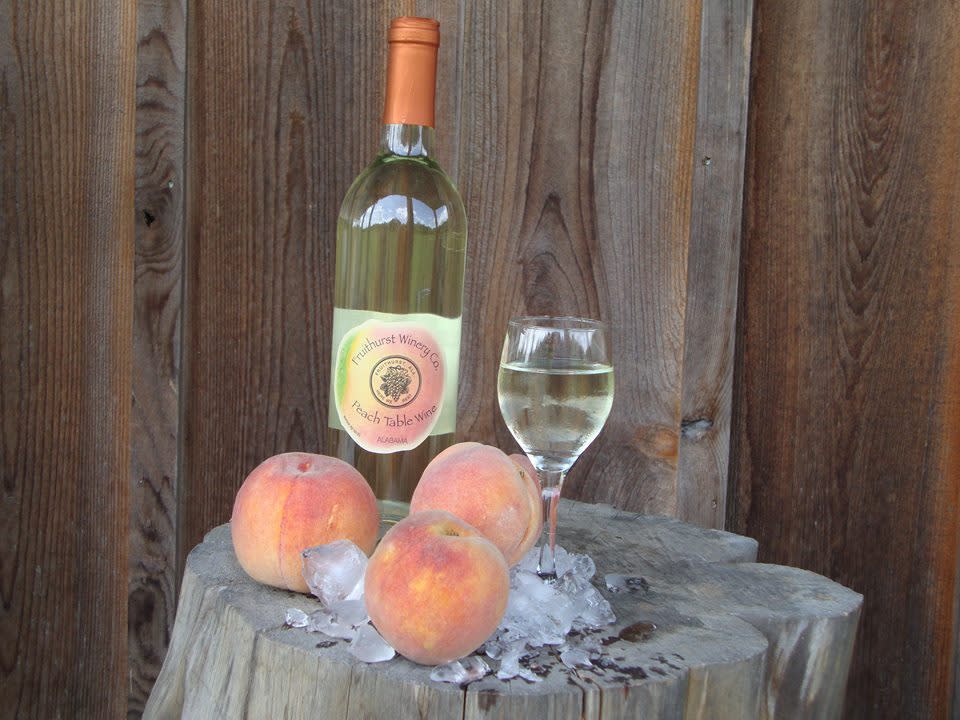 High Country Cellars offers 44 fine wines crafted from an assortment of fruits from around the region. Offerings include sweet wines, semi-sweet wines, dry wines, sparkling wines, and chocolate wines. Some wines are aged in charred oak barrels for those prefer a smoky flavor.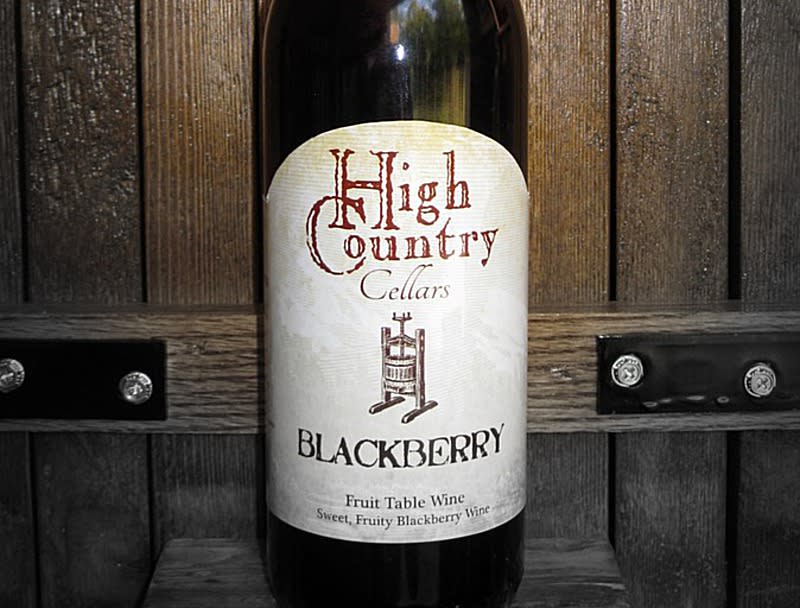 Every vineyard hosts wine tastings and has bottles available for purchase. Whether you're packing a picnic and spending the day with that special someone, kicking back with good friends and even better wine, or developing your palate to impress your friends back home with new wine knowledge, there's a world of adventure around every vine in North Alabama. Not only will you have fun, but you'll also get some health benefits! Recent research shows muscadine grapes grown in Alabama have an impressive 500% more antioxidants than other grapes.