February is a time of intentional reflection and celebration of African American history and culture. Many times we focus on well-known greats such as Dr. Martin Luther King Jr., Malcolm X, Rosa Parks, etc…but what about those less known facts that may have taken place right where you live? Do you know about the people in your local community that has made or are making a contribution to history? 
As a child growing up in Chicago, my parents completely immersed us Black History in general and as it related to our city as much as possible. It wasn't until recently that I sat and thought; I've lived in Huntsville for more than 10 years and haven't learned much about the Black History here. That led us to focus our 2020 celebration on Huntsville. After all, this is home now!
After a few short weeks of reading and reaching out to locals, I've learned that Huntsville, like many southern cities, is full of history! From the beautiful campus of Alabama A&M University, founded by former slave and teacher William Hooper Council to St. Bartley PMB, the state's oldest black church, there are several places, spaces, and opportunities to help you celebrate Black History Month!
Our exploration has led through Huntsville's past and brought us right here to present-day history makers!  
I hope you'll be inspired to check out some of our favorites and go out and celebrate the rich black history in Huntsville.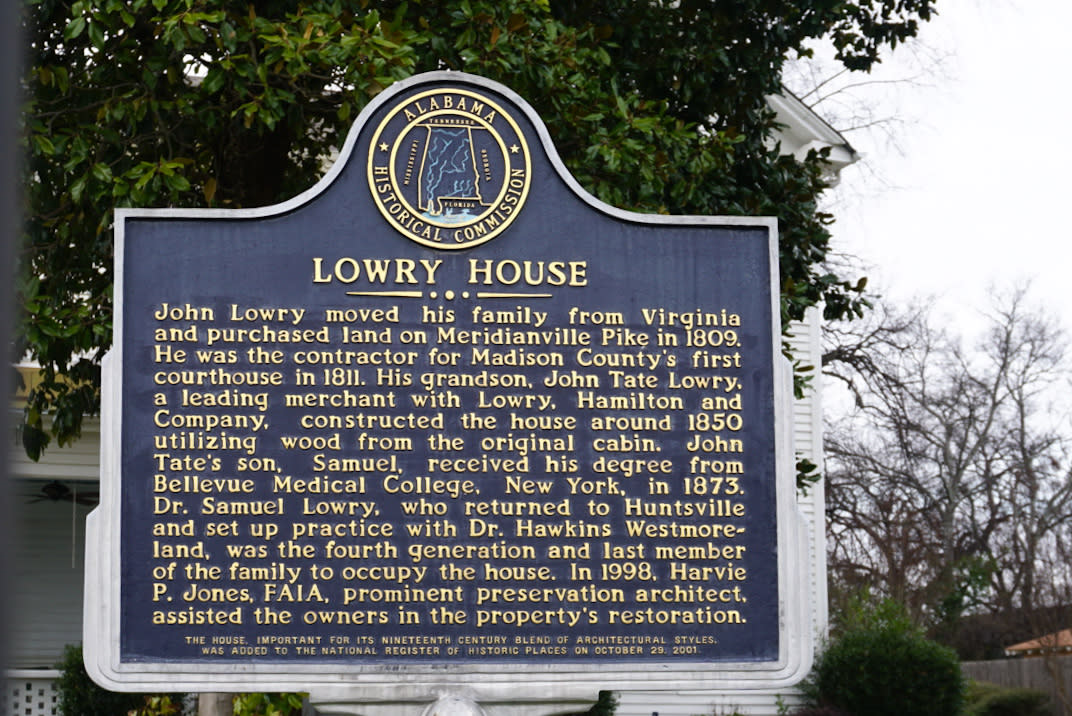 Lowry House
Slave owner turned abolitionist, John Tate Lowry built this house from the wood used in a cabin built by his grandfather. After seeing that there was a need to help people, Lowry had a change of heart and did just that. This home became part of the Underground Railroad and because of stairs that didn't squeak and a secret room; Lowry helped slaves find their way to freedom. Touring the Lowry house will take you back in time and give you a glimpse of what so many endured as they chased freedom. The Lowry House is open daily from 11 am - 3 pm and operates on donations. If you call in advance, they will make sure they dress in period attire for your tour!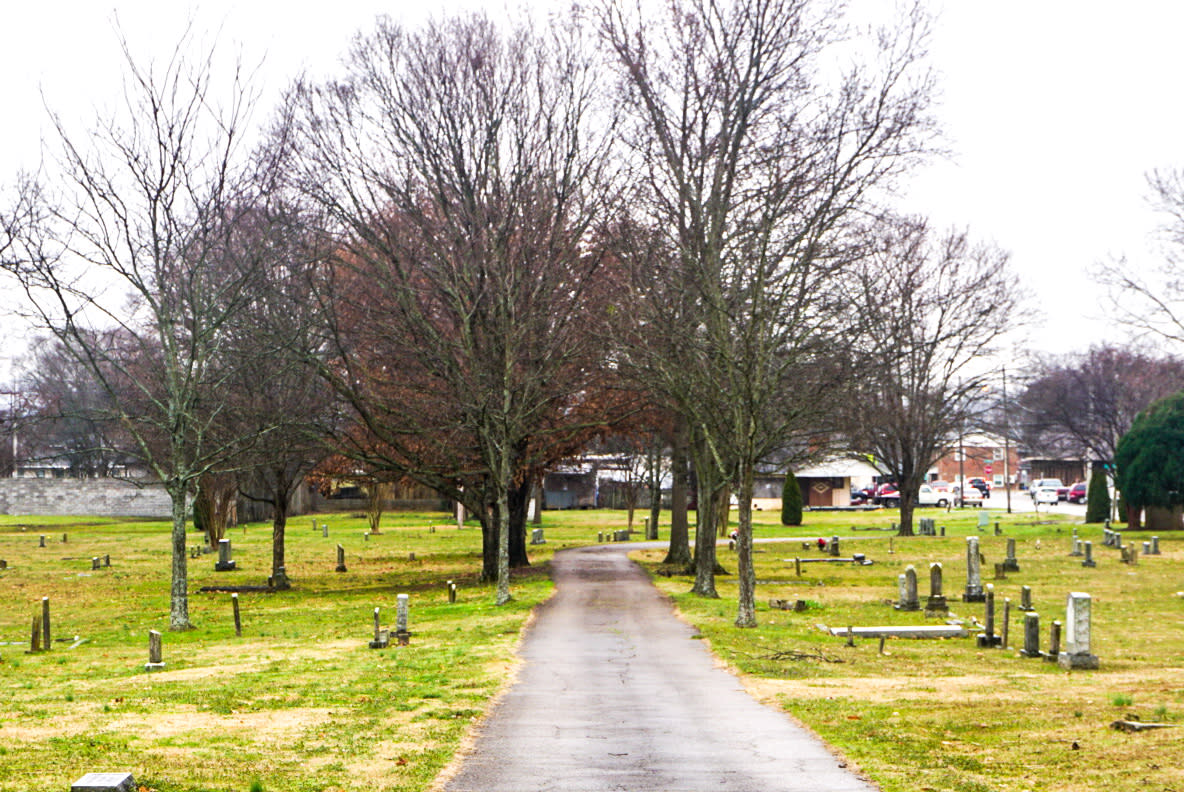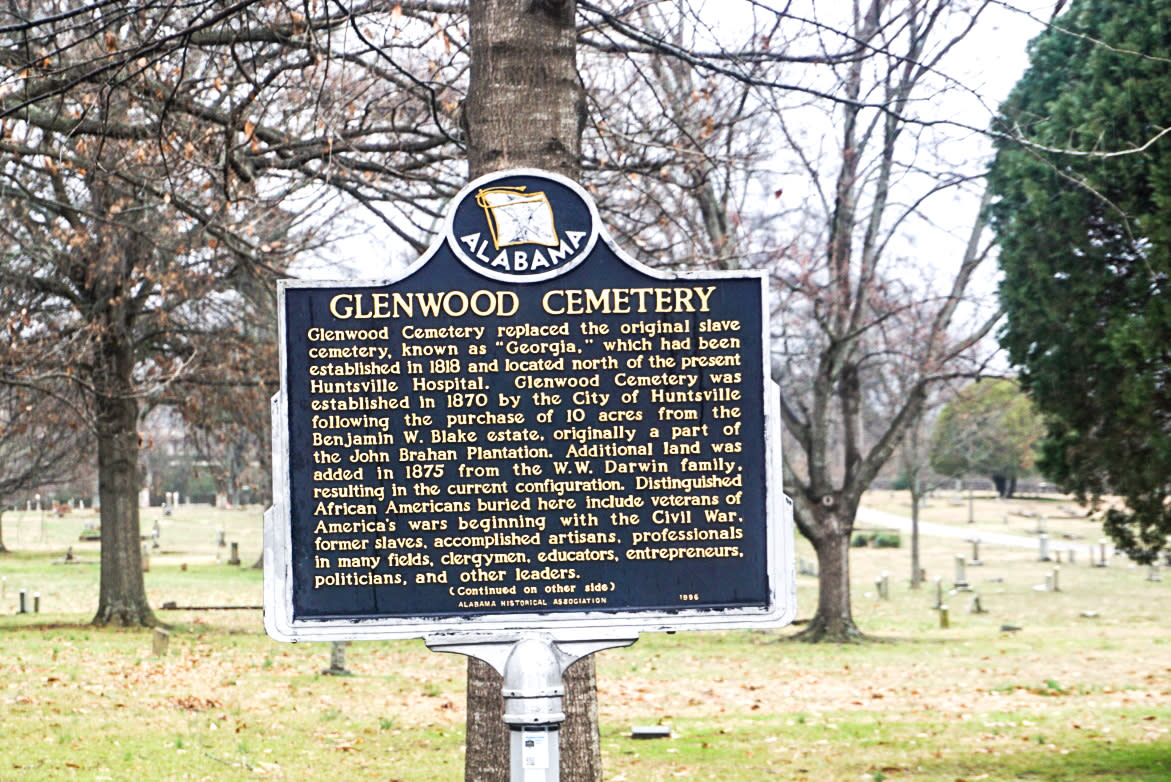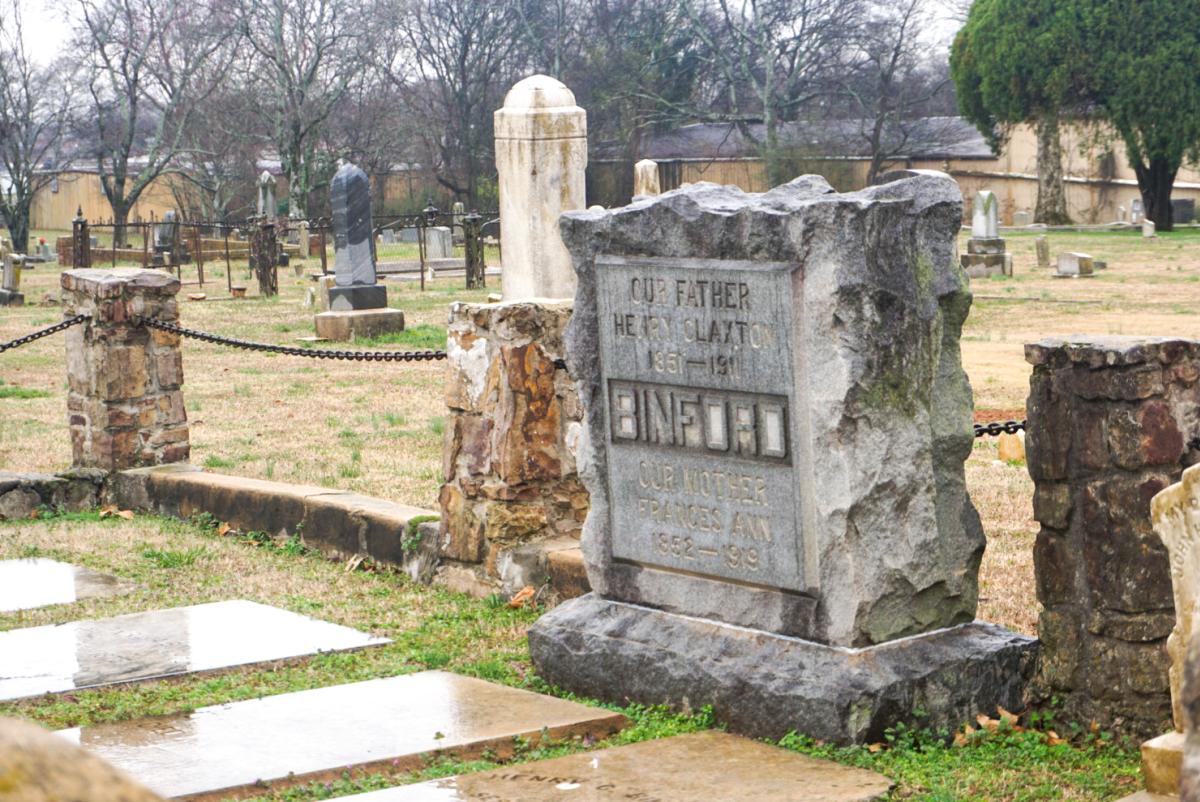 Glenwood Cemetery 
Glenwood Cemetery is a historic African American Cemetery established on 10 acres of land between Holmes and Clinton Avenue. When arriving at Glenwood, you're immediately met with the presence of the past. Those buried here range from people born into slavery and emancipated to notable Huntsville leaders. Some of the prominent names we were able to locate are Henry C. Binford, Educator, Editor and Grand Master of the Colored Masons and Charles King Binford, founder of the areas' first black funeral home. There are many others buried here with stories and contributions we may never know!
Visiting Glenwood offers a chance to reflect, pay homage and delight in the life we live today because of those who came before us.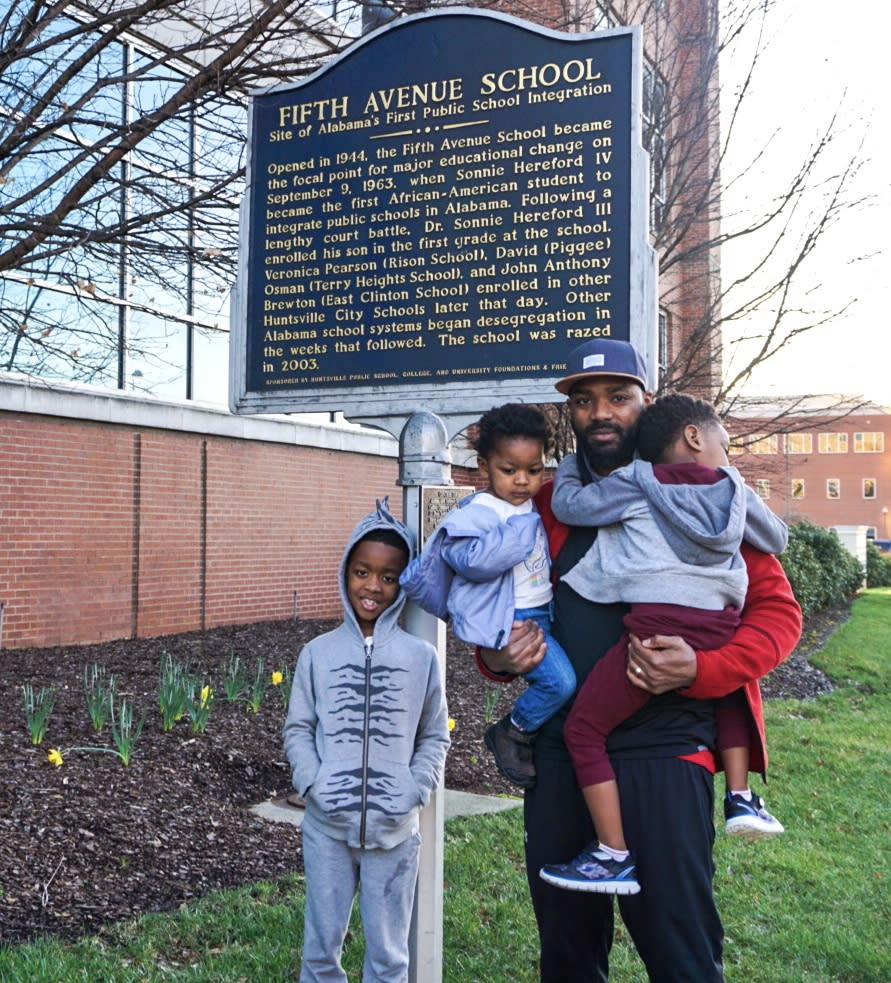 Fifth Avenue School
Driving down governor's drive, you could easily pass by Huntsville Spine and Neuro without taking a second look. But if you knew this location was once home to the first public school in the state to be integrated, you might just decide to stop! At the age of 6 and after having previously been turned away, Sonnie Hereford IV, son of one of Huntsville Hospitals' first black doctors, become the first African American student to enroll in a public school. Today all that remains is a historical marker; the walk Sonnie made with his dad will be remembered forever. Celebrate Sonnie and his contribution to history and education by taking a walk around the area today! 
Bonus: "Seeds of Freedom The peaceful integration of Huntsville, AL by Hester Bass" is a great book to go deeper into Sonnie's story and gain a further appreciation for the change that occurred because of the civil rights movement.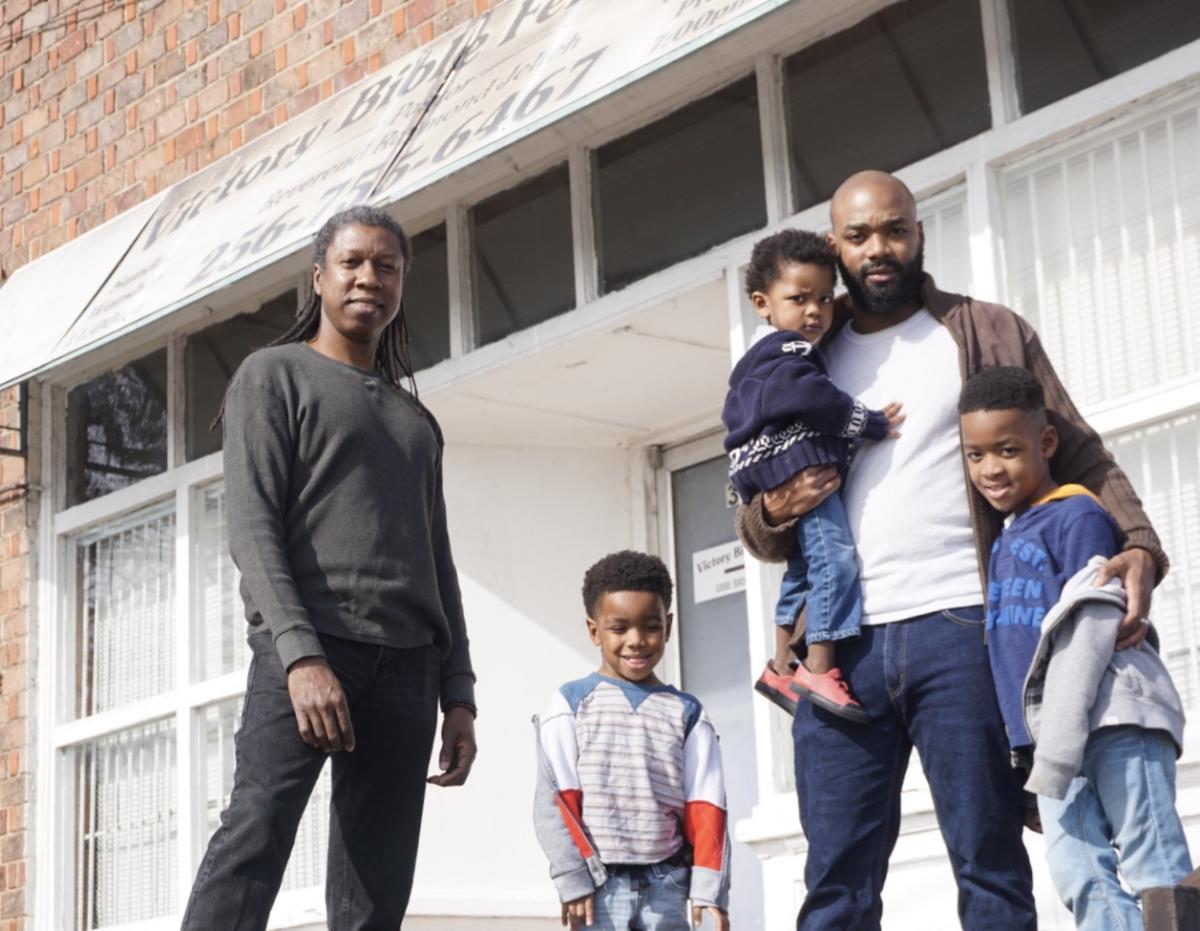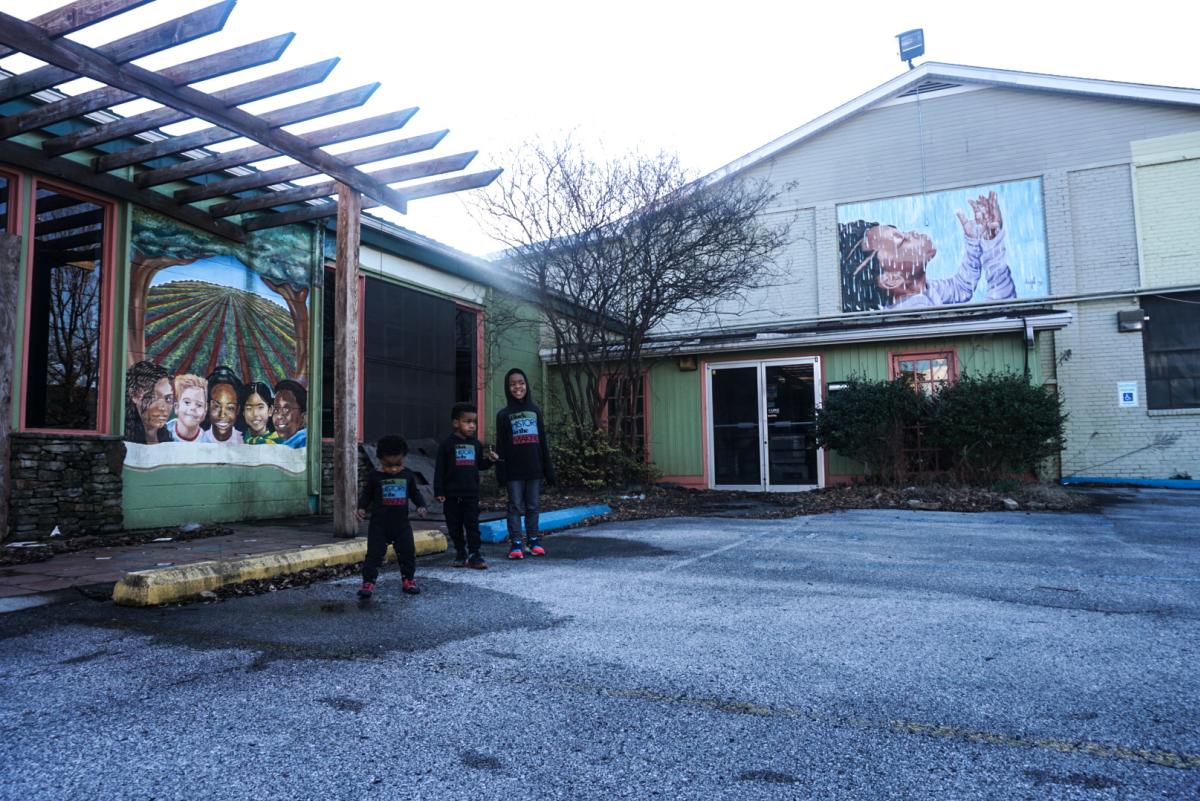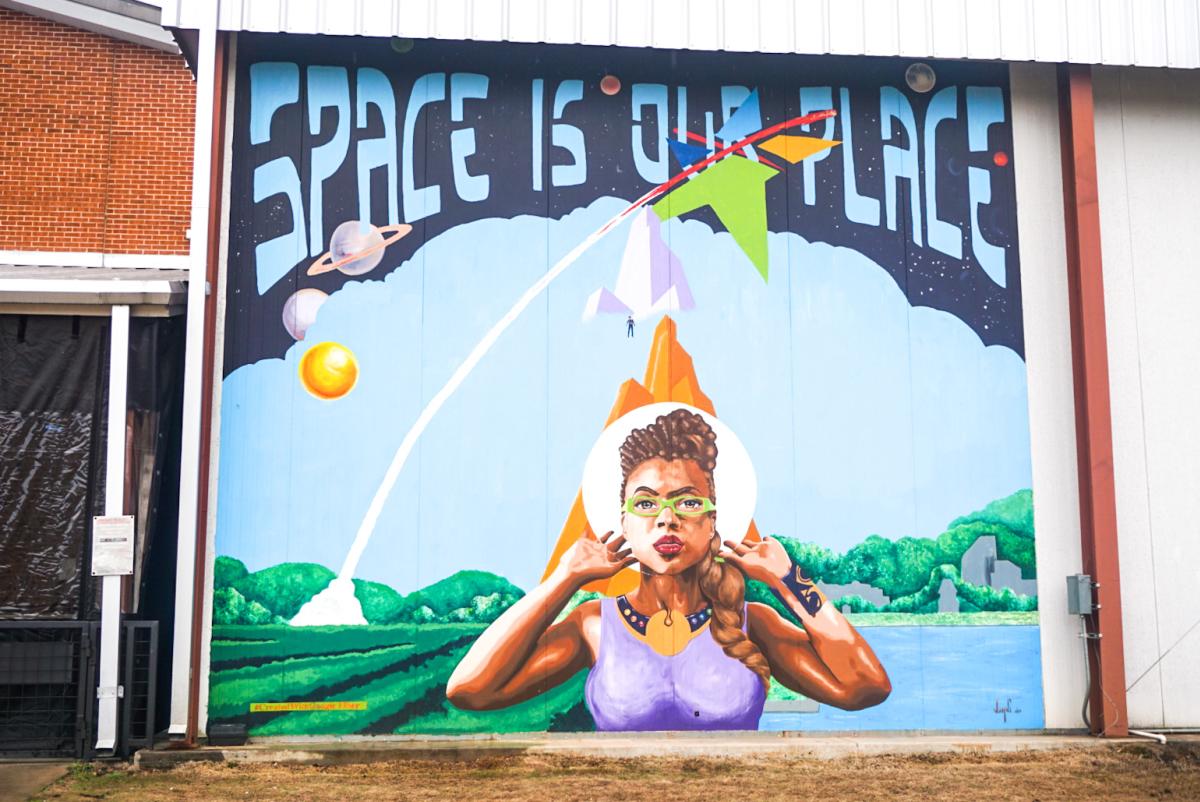 John "Jahni" Moore
Jahni Moore, a Huntsville native, is leaving a legacy and uplifting others through art that can be found all over the city. As a student on the campus of Alabama A&M University, it wasn't until he lobbied for African American art to be reinstalled that he found true direction in his artistry. That direction has allowed him to travel the world creating and inspiring others! Most importantly it has sparked a plan to one-day form an artist-led revival in some of Huntsville's roughest communities. Through the divine placement of Jahni's new studio and flowing ideas of how to bring about change, Jahni is setting himself up for what I feel will be his greatest contribution to Huntsville!
You can visit Jahni's work and celebrate what I like to call "living history" by visiting Campus 805, Alabama A&M University (Morrison Building and Carver Complex) and the now-closed Garden Cove Produce. Each location houses beautiful and vibrant murals that will leave you feeling proud of just what Jahni stands for. Not only is the work amazing, but they also make for wonderful photo ops!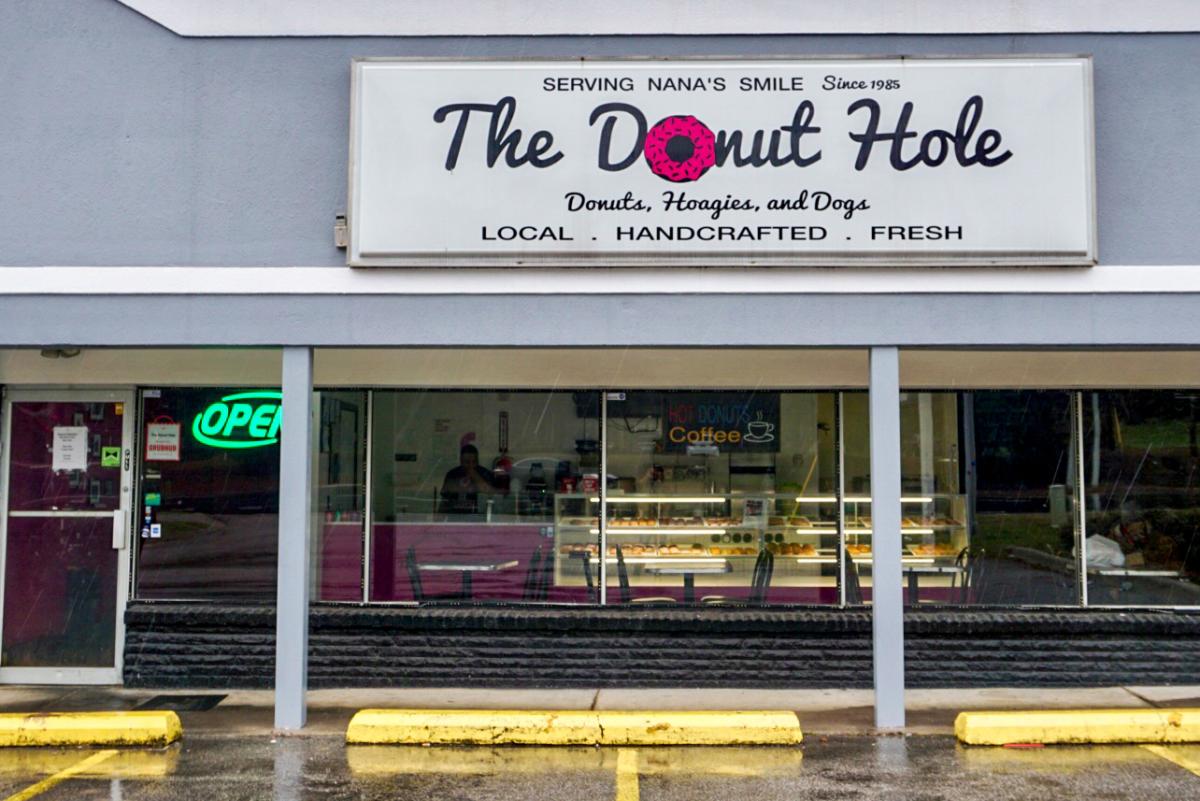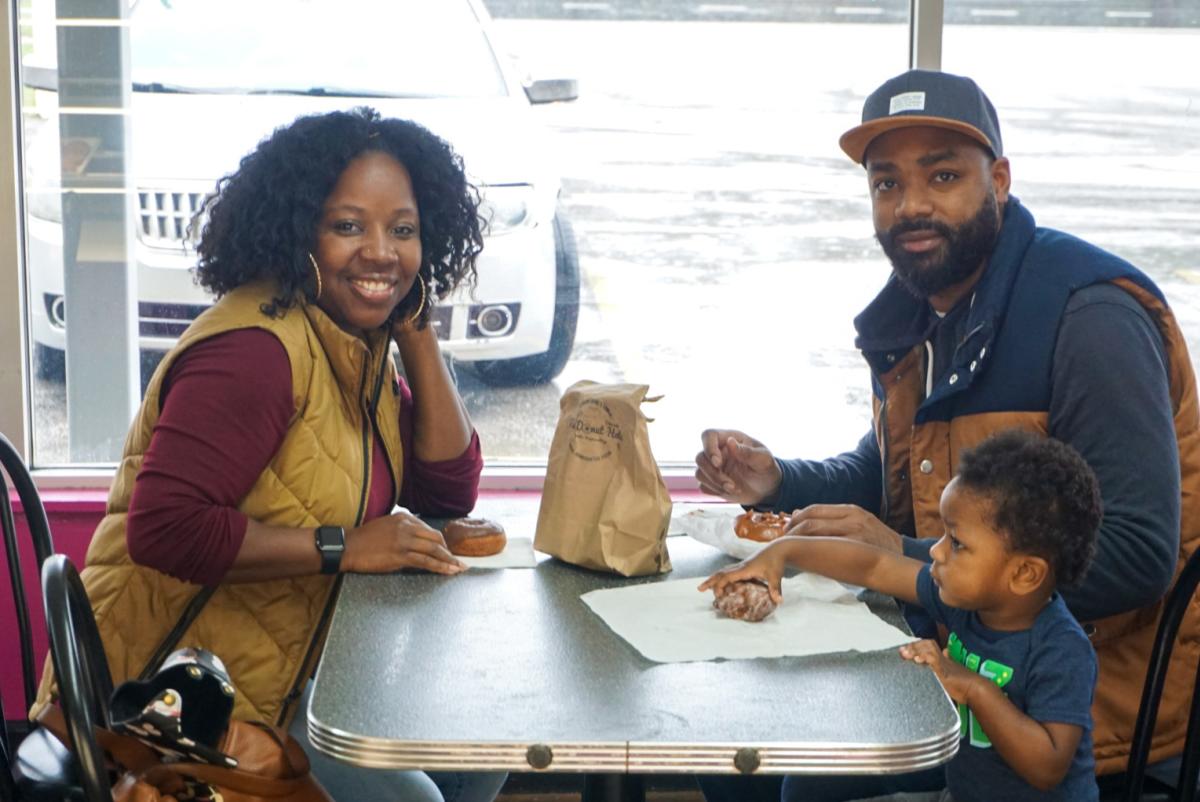 The Donut Hole 
A great way to wrap up and reflect on your visits is with Donuts! The Donut Hole is believed to be Huntsville's first and only black-owned donate shop. Founded by "Nana" in 1985, the original recipes are still being used today. During its original opening, the Donut Hole was located on Old Madison Pike, but today, this family-owned business can be found serving up sugary treats, sandwiches and hot dogs right on University Drive. While enjoying our donuts, one of the owners shared a few fun facts about David Green El., the Patriarch of the Donut Hole. Green once served as one of Malcolm X's right-hand men and is rumored to have been Huntsville's first black executive for General Electric!
Stop by the Donut Hole and celebrate this family business leaving a sweet legacy, one donut at a time!
If you're interested in learning more about Huntsville's Black History, check out Negro History of Huntsville – Madison County, Alabama  Facebook founded by William Hampton.
Follow us on IG @blackadventurecrew