April means spring is here and trees are blooming and the weather is warming up, which makes it a perfect month for guided walking tours all over north Alabama. Check out the list of walking tours and go explore and learn more about the history of several towns in north Alabama. Tours are free to the public.
Athens tour options are unique - offering a choice from multiple tours each Saturday plus tours of local attraction partners. All tours will begin at the Athens Limestone Visitors Center at 9:45am on April 2, 9, 16, 23, and 30 (photo courtesy of Athens Limestone Tourism)
Beaty Historic District
Downtown Athens Historic District
Athens City Cemetery
Athens State University
Houston Historic District
The Robert Donnell House & Museum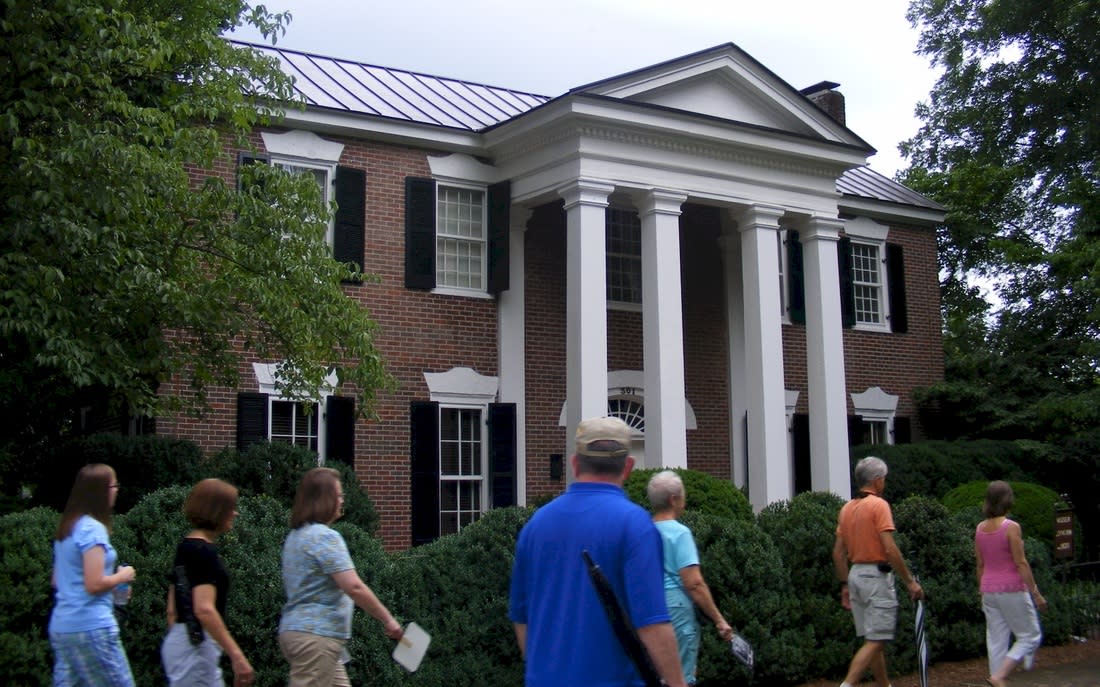 Courtland Walking Tour
The Courtland April Walking tour will begin at the Courtland Heritage Museum on April 23 at 10am.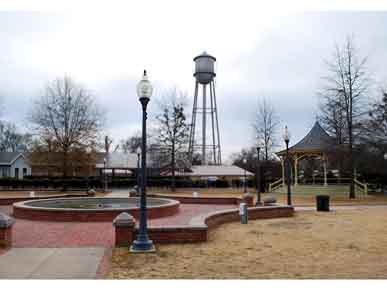 Decatur has a rich and colorful history dating back to the early 1800s. To learn more about the city's heritage, residents and visitors are invited to take part in a casual stroll winding through the historic Old Decatur area. Organized by Decatur Morgan County Tourism, the free guided walking tours are held each Saturday in the month of April and each one features a different route, theme and tour guide. Scheduled for April 6, 13, 20 and 27, the walking tour begins at 10 a.m. and lasts approximately two hours. Knowledgeable guides will escort participants through historic neighborhoods and landmarks where they will share the history of the city and entertaining accounts of the city's storied past.
April 2 - Downtown Crime Tour led by John Allison, Morgan County Archivist. Tour begins at 624 Bank Street.
April 9 - Old Town and Scottsboro Boys House Tour led by Peggy Allen Towns, local historian of African American history. Tour begins at Turner-Surrels Community Center at the corner of Vine and Sycamore streets. 
April 16 - Decatur City Cemetery led by Phil Wirey. Tour begins at the chapel in the cemetery located at 1001 Wilson Street.
April 23 - Albany District and Delano Park led by Caroline Swope, historic preservation specialist for the City of Decatur. Tour begins at the Rose Garden (Gordon Drive SE at 8th Street SE).
April 30 - Streetcars and Railroads Tour led by David Breland, retired Morgan County judge and Decatur historic resources manager. Tour begins at the Old State Bank located at 925 Bank Street NE.
All tours are free, family-friendly, and involve easy walking. All tours begin at 10 am and last until about noon. Reservations are not required and tours are held rain or shine. For more information, call David Breland at (256) 565-3788.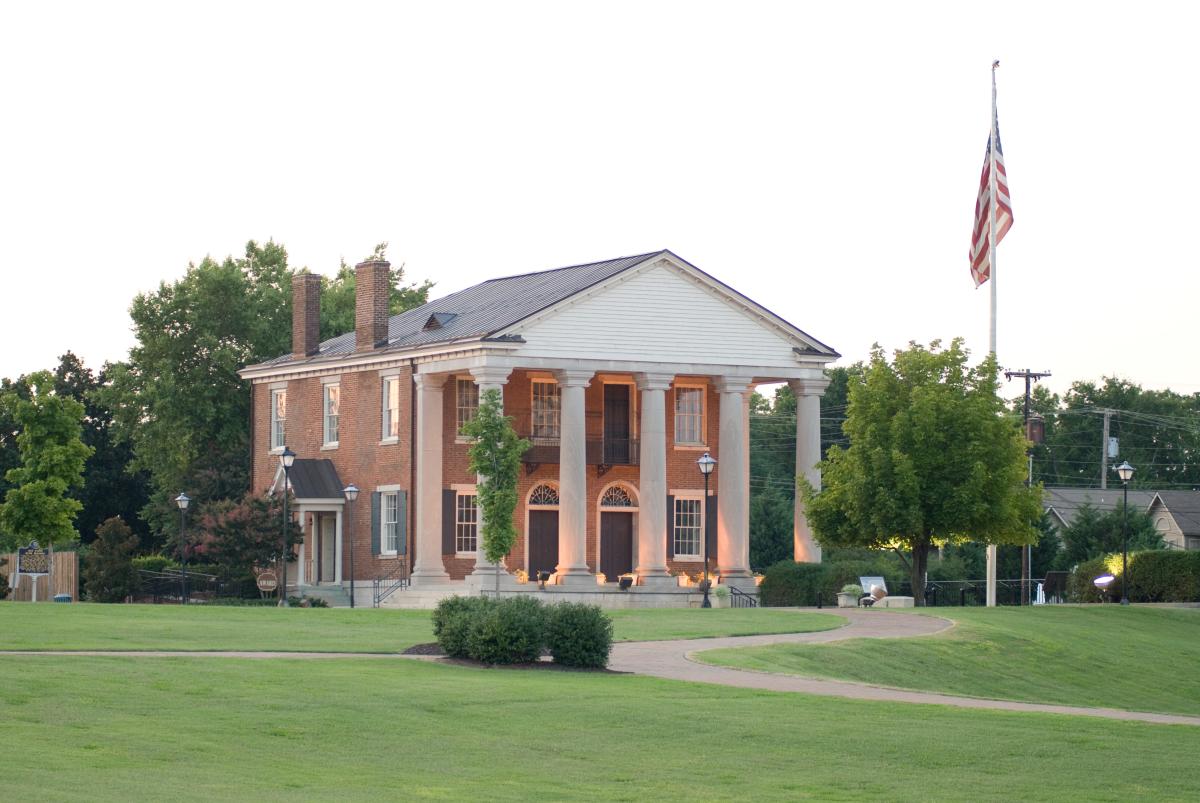 Free guided tours are offered each Saturday in April at 10:00 a.m. Self guided tour brochures are available from the Florence/Lauderdale Visitor Center. For more information, call 256-740-4141.
April 2, 2022- Florence City Cemetery: Tour begins at 705 E. College Street, Florence, AL 35630 or entrances on Tennessee Street at 10:00 a.m. Tour guide is Harry Wallace.
The tour of the Florence City Cemetery, established in 1818, features many unique headstones and famous grave sites among the rolling hills and towering trees. Florence City Cemetery contains graves belonging to early settlers, two former governors in the O'Neal family, along with other prominent community leaders and families. Tour begins at 10:00 a.m.
April 9, 2022- Walnut Street: Tour begins at corner of Hermitage Drive and Walnut Street at 10:00 a.m. Tour guide is Billy Warren.

The Walnut Street Historic District boasts tree lined sidewalks, diverse architecture and elegant homes. The Tour will begin in the UNA Tennis Courts parking lot on Hermitage Drive. Walk by 29 beautifully restored houses that originally comprised the Walnut Street Historic District and were placed on the National Register of Historic Places in 1977. Parking available at tennis courts on Hermitage Drive.
April 16, 2022- Forks of Cypress: Directions to the site are as follows: take Cox Creek Pkwy. to Jackson Road and turn right ( no traffic signal at intersection) and turn right at the dead end. Tour begins at 10:00 a.m. Tour guide is Harry Wallace.
The Forks of Cypress Plantation was one of the oldest antebellum mansions in Alabama. It was built in 1822 by James Jackson, one of the first settlers in Lauderdale County and a friend of Andrew Jackson. Bring your lawn chairs for the beginning portion of the tour. Park along the road or enter the gate to park in the field leading to the columns.
April 22, 2022 - North Court & Seminary Streets: Tour begins at Rogers Hall, 1 Harrison Plaza, Florence, AL at 10:00 a.m. Tour guide is Billy Warren.
The North Court Street and Seminary street Tour will feature Rogers Hall, Coby Hall, the Governor O'Neal Home, Connor Place, Wakefield, the Robert Dean Martin Home, the Medical Arts Building Pope's Tavern, two Sears & Roebuck houses and many other homes.
April 30, 2022- UNA Campus
The Historic University of North Alabama campus tour will feature iconic buildings such as Wesleyan Hall which pre-dates the Civil War and the Memorial Amphitheater which is a memorial to UNA students who served in the military during war. A tour of UNA's campus would not be complete without stopping by to see the impressive habitat of the university's lion mascots.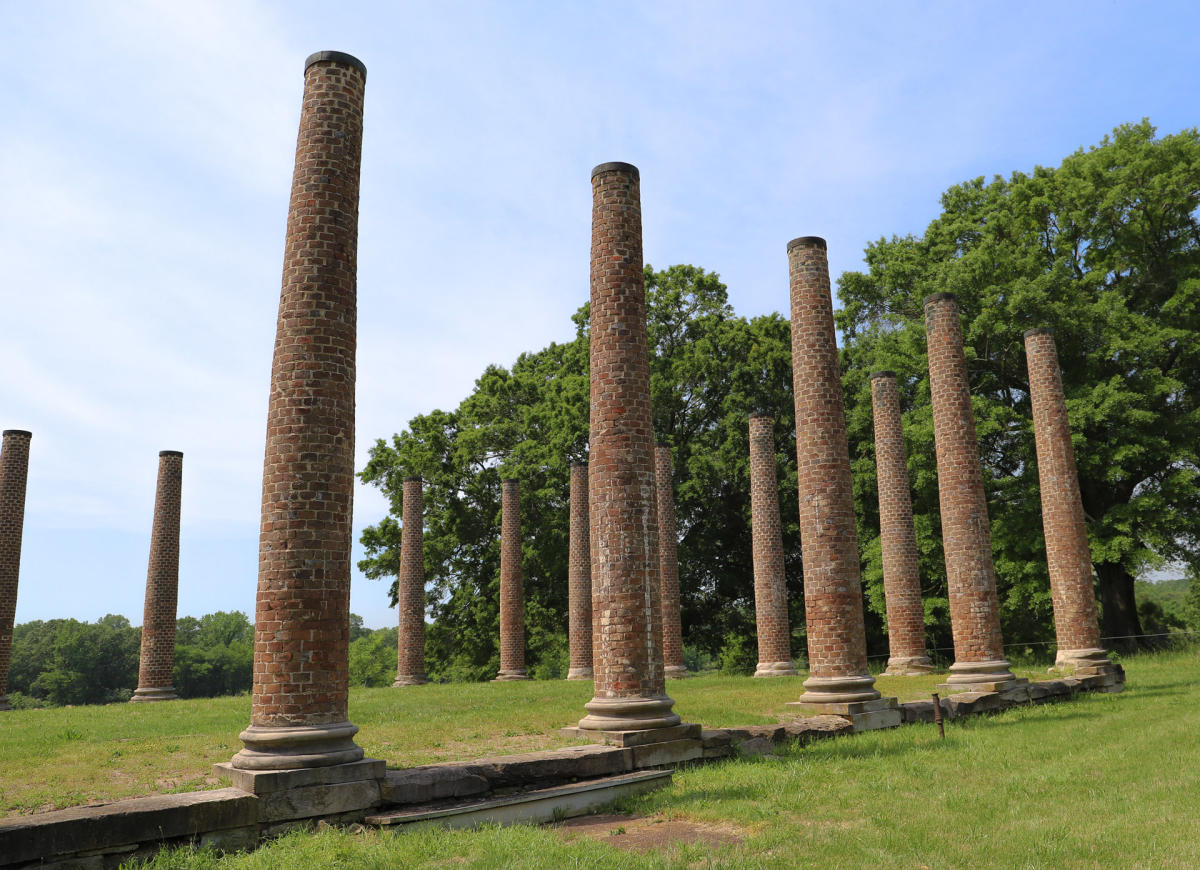 (photo: Forks of Cypress by Vanessa Bowser)
April 2 - Twickenham Historic District. 10am departure from Alabama Constitution Hall Park Confectionary Shoppe (109 Gates Avenue SE). 
April 9 - Twickenham Historic District. 10am departure from Alabama Constitution Hall Park Confectionary Shoppe (109 Gates Avenue SE).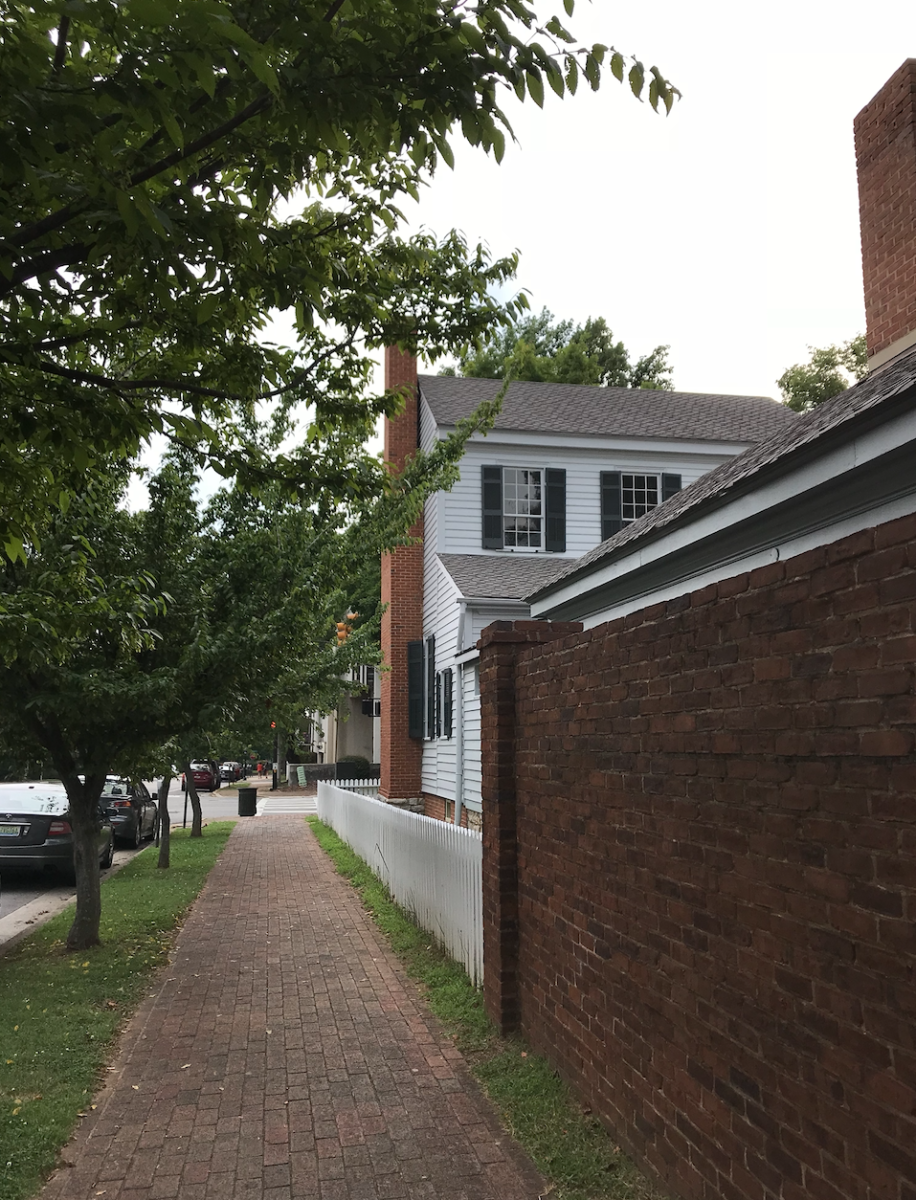 April 16 - Historic Downtown Madison. 10am departure from the Roundhouse Gazebo on Front Street. 
April 23 - Historic Downtown Madison. 10am departure from the Roundhouse Gazebo on Front Street.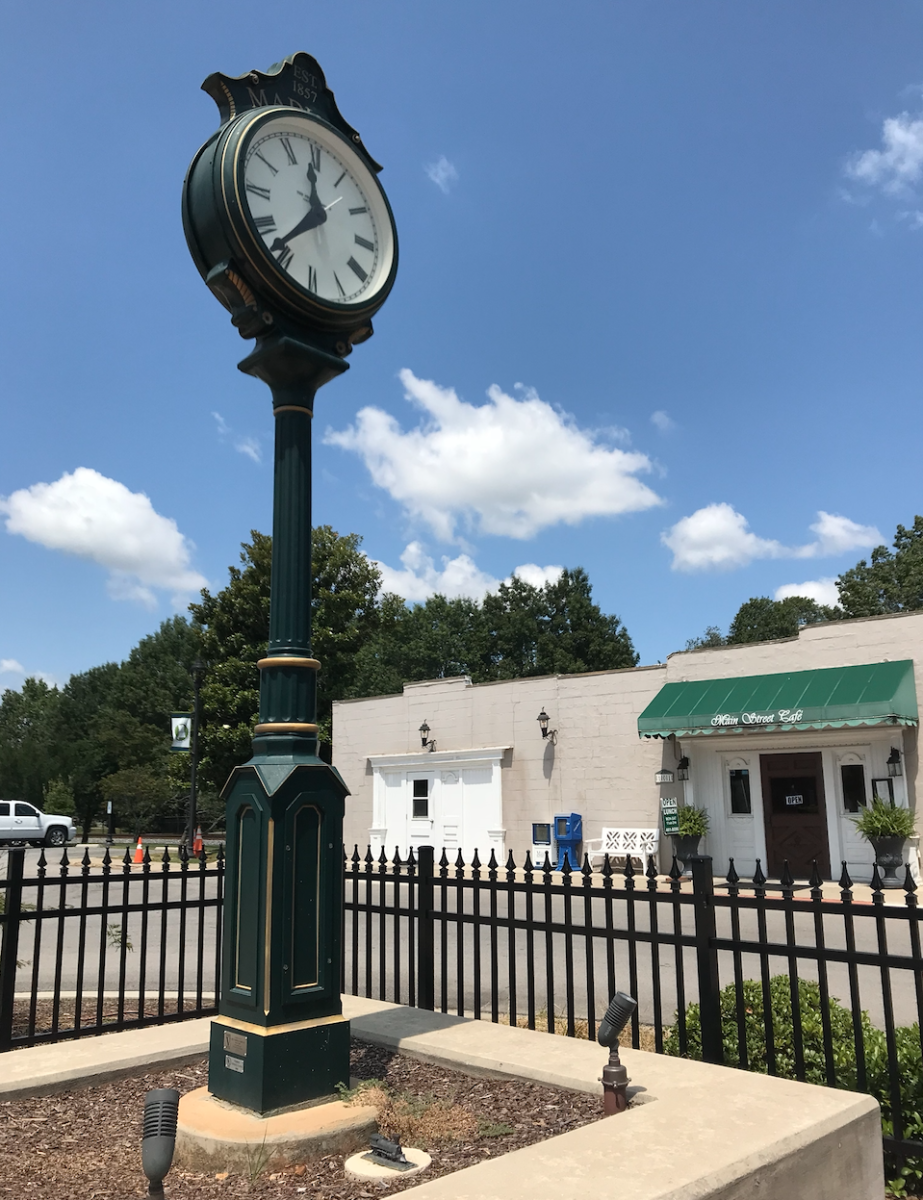 Mooresville Walking Tours
​Mooresville will be on display during Saturday mornings in April as part of the Alabama Tourism Department's April Walking Tours initiative. The entire town of Mooresville, Alabama is on the National Register of Historic Places and is one of Alabama's most important and intact villages. Historic homes and buildings, gracious gardens and tree-shaded streets make a visit to Mooresville seem like a step back in time. Meet at 9:45am at the Mooresville Post Office. These walking tours are free. (Please note: this is a walking tour only - no vendors, exhibitors, events, home tours.) ​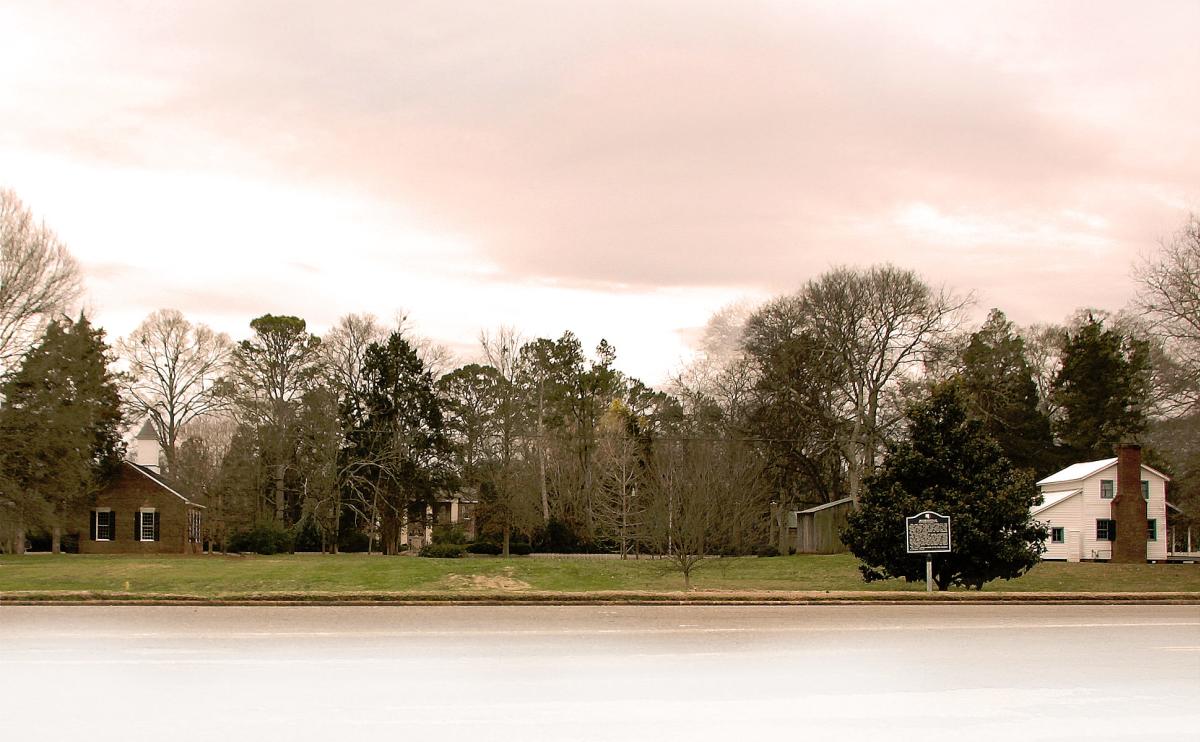 The Moulton Walking Tour is April 9 at 10am. The tour will begin at The Hot Spot at 2701 Byler Road.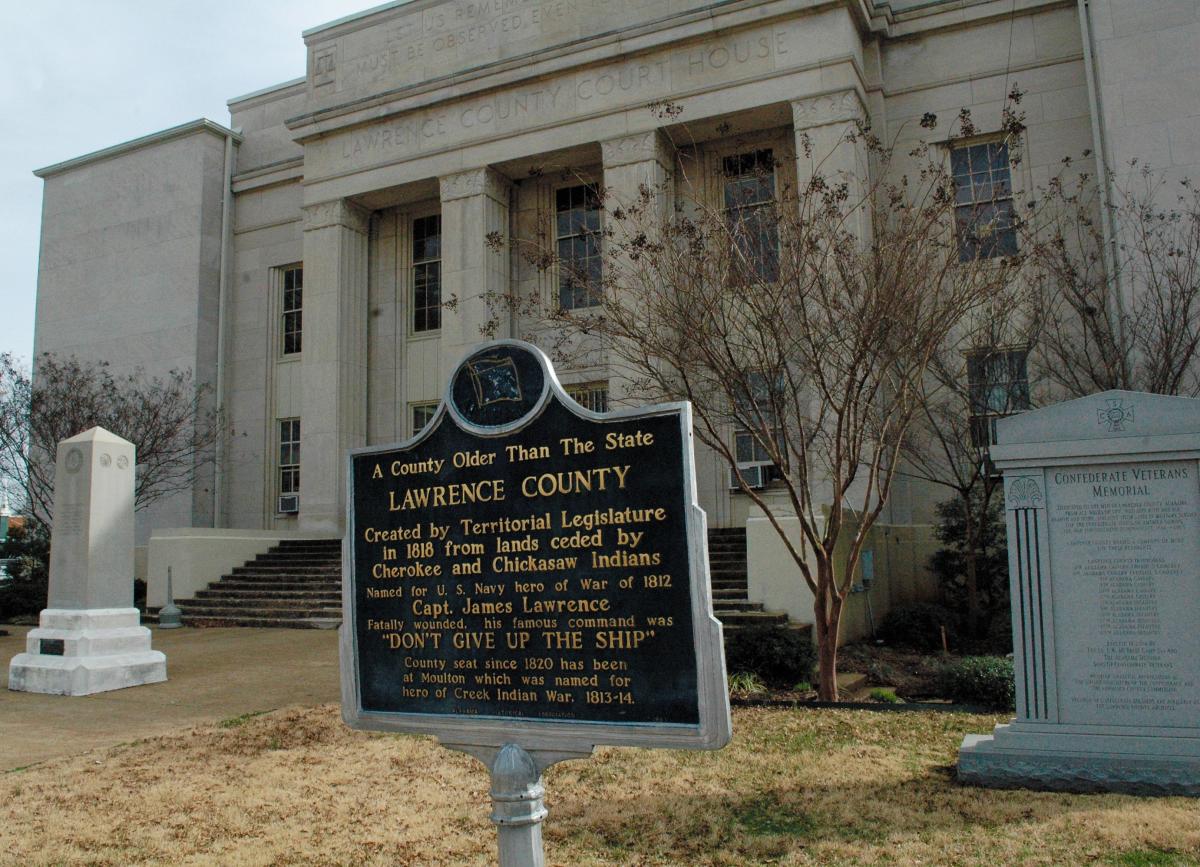 Mt. Hope Walking Tour
The Mt. Hope April Walking Tour is April 2 in the Mt. Hope community.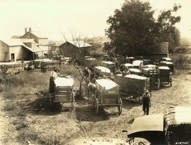 Each Saturday in April, free guided walking tours of historic districts take place in Sheffield and Tuscumbia. Led by knowledgeable guides, the historic tours travel past structures that date prior to the Civil War. Tuscumbia boasts one of the state's best collections of antebellum structures and Sheffield offers Victorian and Craftsman-style homes and structures.
Admission is free. For more information call (256) 383-0783.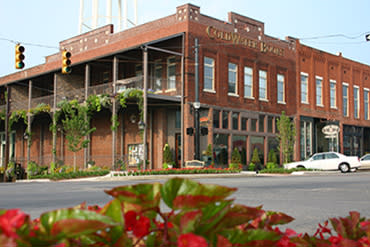 Town Creek Walking Tour
The Town Creek April Walking Tour is April 16 in the Town Creek community.