Statewide Mask Mandate
Governor Kay Ivey issued her fifteenth supplemental emergency proclamation containing an amended Safer at Home Order that includes a statewide mask requirement. Individuals will be required to wear a mask or other facial covering when in public and in close contact with other people, as described in the order. This amended order extends until December 11, 2020 at 5:00 p.m.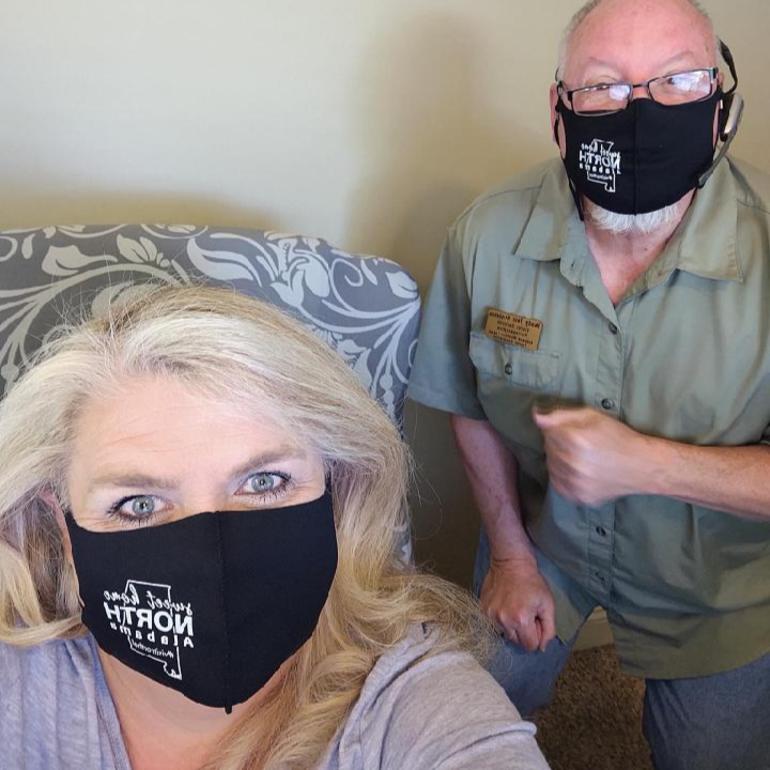 .
North Alabama Safe Stay Pledge
We care about the visitors and workers in North Alabama. Our pledge is a shared commitment to take necessary precautions for all of us to stay safe while following recommended public health guidelines.
We pledge to:
Wash our hands frequently & have hand sanitizer available for guest
Wear face coverings when interacting with guest
Follow social distancing and capacity guidelines
Follow CDC Standards of cleaning and sanitation
Conduct Wellness screening of our employees
Train our employees on Covid-19 safety and housekeeping procedures
How the Visitor can help:
Wash or sanitize your hands before entering.
Wear face coverings when interacting with staff and other guest.
Follow social distancing guidelines
Stay at home if you have a cough, fever or other symptoms.
Avoid direct contact with staff & other guests.
Use a credit or debit card when possible.

Travel Warning: COVID-19
Alabama is under an official statewide Safer at Home order with revised directives for Proceeding with Caution. With adherence, you will better ensure the safety of your health and that of your loved ones when in Alabama. Our tourist attractions are re-opening but many festivals and events are being cancelled or rescheduled. Most food service and accommodations establishments are open but offering limiting services and seating. Use these links below to see Alabama Tourism's Participation in Safety Initiatives: 
Alabama Participation in Safety Initiatives
The Alabama Restaurant & Hospitality Association has introduced the "Alabama Restaurant Promise." The purpose is to better ensure best safety practices among restaurants and their staffs; and, instill greater confidence among customers as they choose to return to dine-in service within Alabama. Look for the "Alabama Restaurant Promise" logo at – or inquire about it with – Alabama food service establishments when making your dining plans.
"Safe Stay" is the American Hotel & Lodging Association's initiative focused on enhanced hotel cleaning practices, social interactions, and workplace protocols to meet the new health and safety challenges and expectations presented by COVID-19. Look for the "Safe Stay" logo at – or inquire about it with – Alabama accommodations providers for added confidence when making your travel plans.
"Travel in the New Normal" describes vigorous measures the travel industry will follow to reduce the risk of COVID-19 and help to communicate across each and every step of a traveler's journey. The goal: to allow travel to safely resume as states and municipalities relax industry restrictions and physical distancing guidance. "Travel in the New Normal" was developed under the leadership of the travel industry nationwide and the U.S. Travel Association of which the Alabama Tourism Department is affiliated. 
Covered bridges are scattered all around North Alabama and remind us of the way things used to be.