Cherokee County, located on the Alabama/Georgia line, is one of North Alabama's best-kept secrets. There are many opportunities to explore the beautiful outdoors in Cherokee County. Weiss Lake, which has the mountains as a backdrop, is known as the "Crappie Capital of the World." And there's plenty of canoeing, kayaking, rock climbing, rappelling, camping, hiking, golfing, etc. to be done at the many other natural attractions.
Weiss Lake
Weiss Lake in Cherokee County near the Georgia line is one of our prettiest lakes with the best crappie fishing. Known as the "Crappie Capital of the World", you'll catch more crappie than you'll know what to do with. The lake consists of 30,200 acres, offering over 447 miles of shoreline and shallow flats, large coves, under-water drop offs and deep channels. Weiss Lake also has an abundance of privately owned hotels, marinas, campgrounds, and bait and tackle stores. (photo by North Alabama Ambassador David Parham)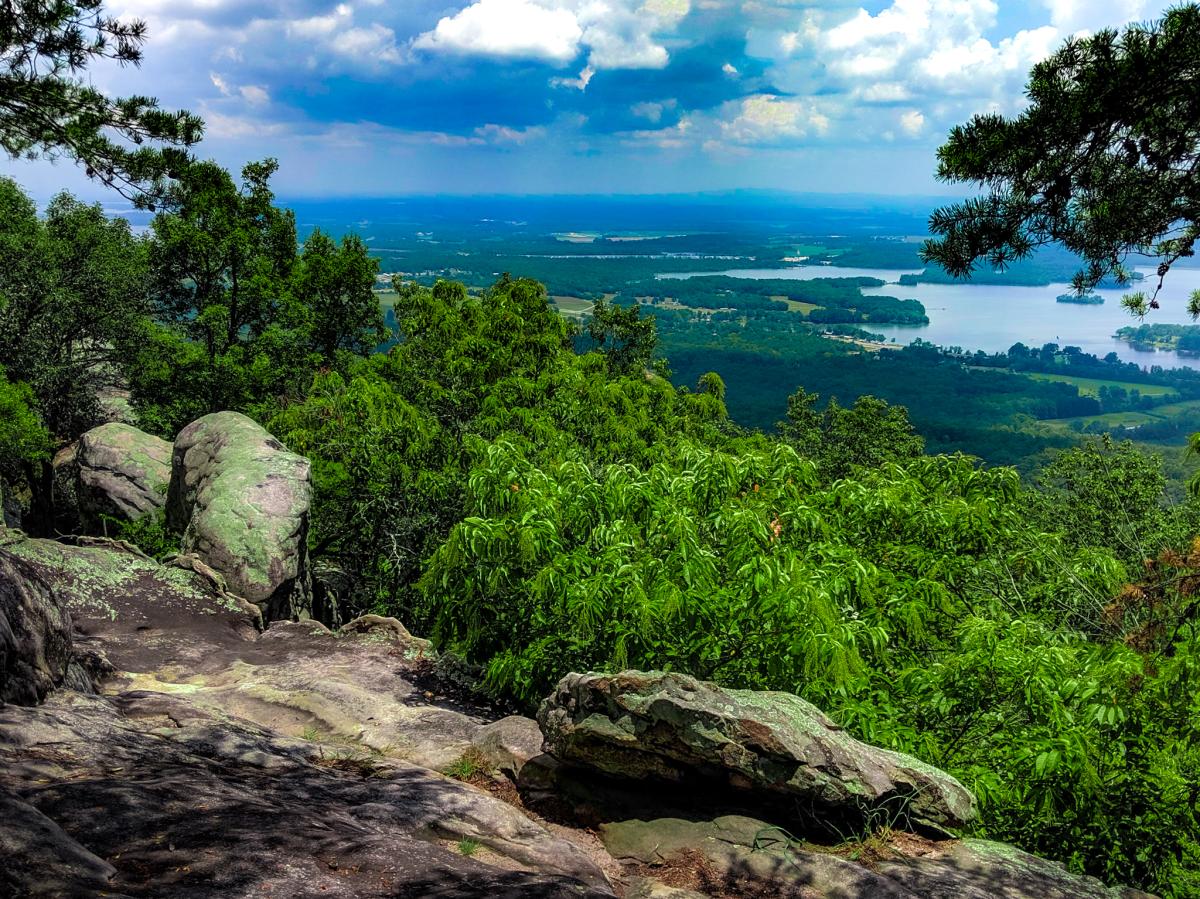 Cherokee Rock Village
If you want to see an amazing view of Weiss Lake in Centre as well as three states, then the top of Cherokee Rock Village is where you need to be! In addition to the breathtaking views, there's miles of trails, crags, and places to camp or have a picnic. Also, a fun fact is that the rock climbing scene in the movie Failure to Launch with Sarah Jessica Parker and Matthew McConaughey was filmed here. (photo by David Parham)
Cherokee Historical Museum
The Cherokee Historical Museum has a collection of historical artifacts, tools, photos, and folk art from Cherokee County. It also has a large screen and discovery touch exhibits for kids.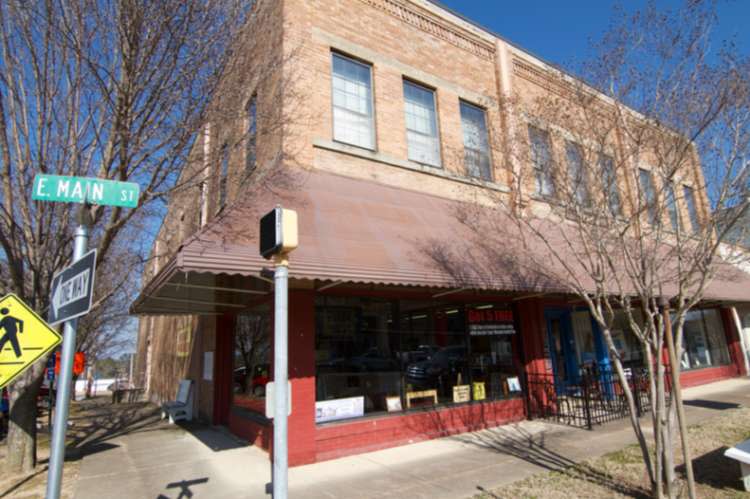 Cornwall Furnace
Cornwall Furnace is a National Historic Site where iron ingots were made during the Civil War. See and touch the 50ft tall stack in which the iron was melted. Situated on the shore of Weiss Lake, there are picnic tables and pavilions and a memorial to the Veterans from all Wars. It is a must-see living history site.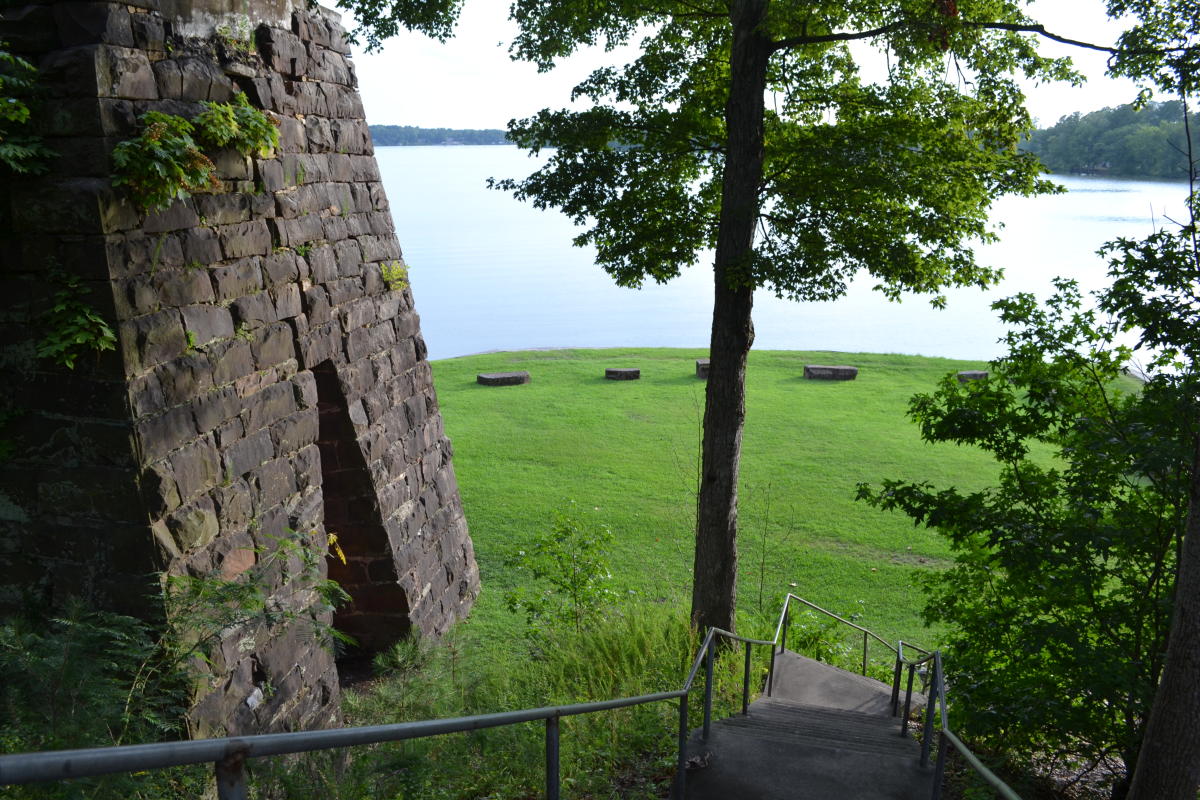 Chestnut Bay RV Resort and Pirate's Bay Water Park
The Chestnut Bay RV Resort and Pirate's Bay Water Park is a treasure trove of beauty and fun on Weiss Lake. The RV Resort offers access to Weiss Lake, and the water park has tube slides, body slides, a water house, a splash pad, putt putt, and zip-lining.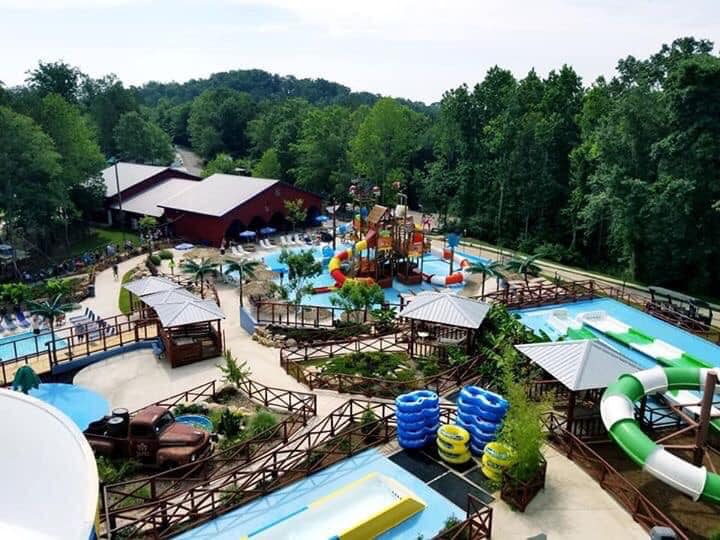 Little River Canyon National Preserve
One of the deepest gorges in the East, Little River Canyon National Preserve, which is part of the National Park System, contains spectacular scenery, breathtaking waterfalls, and a number of rare plants and animals. One of the most majestic parts of Little River Canyon is Little River Falls. The formation of Little River Canyon begins at Little Falls with this breathtaking 45-foot waterfall. Make sure to stop by the Little River Canyon Center, too. It is a partnership between Jacksonville State University and Little River Canyon National Preserve. The Center provides visitors with information, educational and recreational opportunities and an impressive HD film about Little River Canyon. (photo by North Alabama Ambassador Mirandi Reese Watson)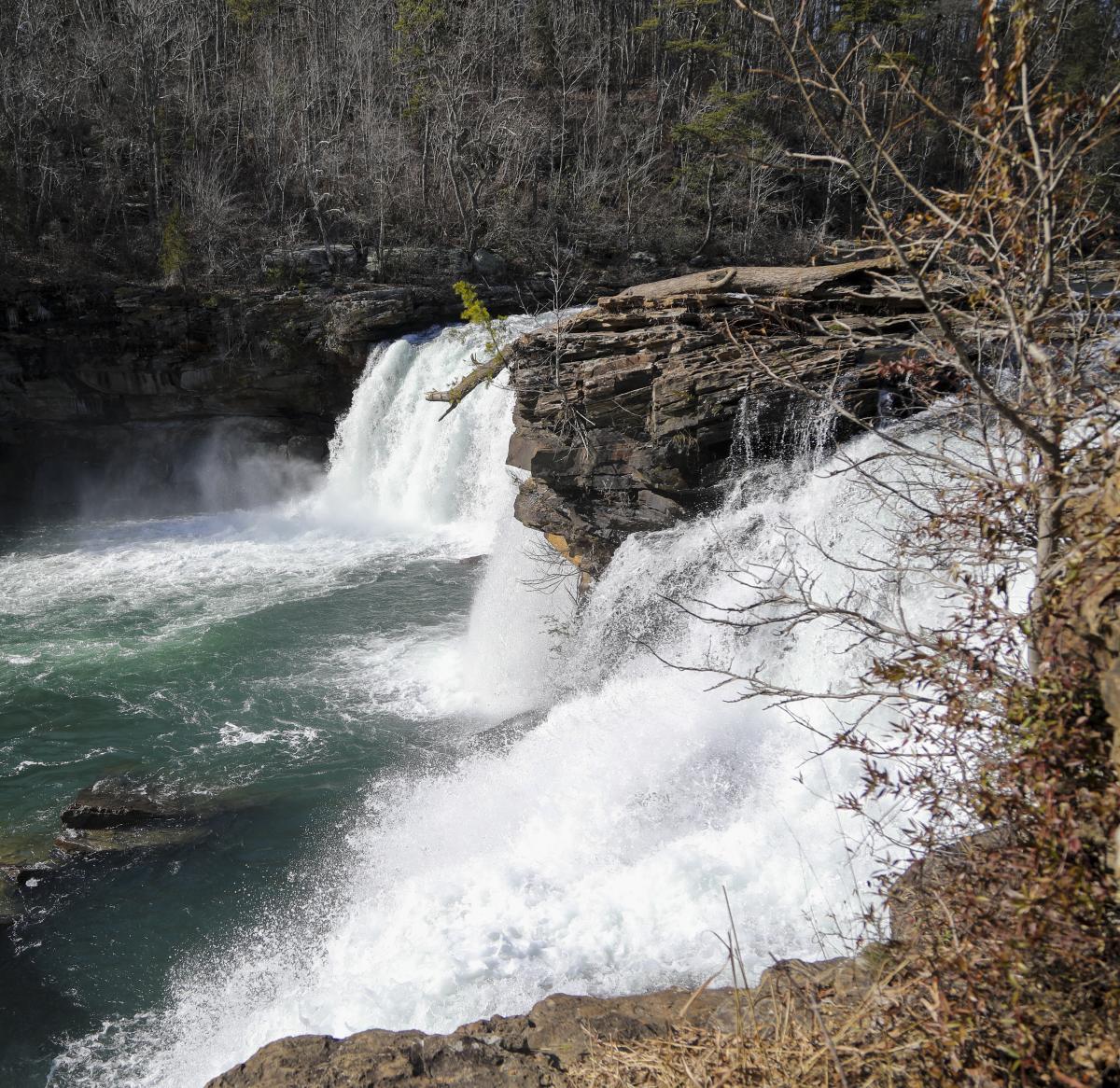 Orbix Hot Glass
Nestled atop Lookout Mountain near Little River Canyon National Preserve is Orbix Hot Glass. You will be amazed at the creative, imaginative, beautiful glass art that is made at Orbix. In addition to creating art, Orbix invites visitors to come to their studio and create their own art. You can blow your own ornament, sculpt a flower, or create a paperweight. When you blow your own ornament, you choose your colors and then one of the artists takes a blob of hot glass that's 2000 degrees and places it on a long blow pipe. The artist then guides you while you blow into the pipe. As you blow, the artist turns the glass at the end, shaping it into an ornament. After you're done, the artist takes the ornament and places it in a 900 degree cooler where it will stay for approximately three days. You can choose to pick up the ornament or have it shipped to you. Check out the Carley's Adventures about Orbix: northalabama.org/blog/post/carleys-adventures-orbix-hot-glass.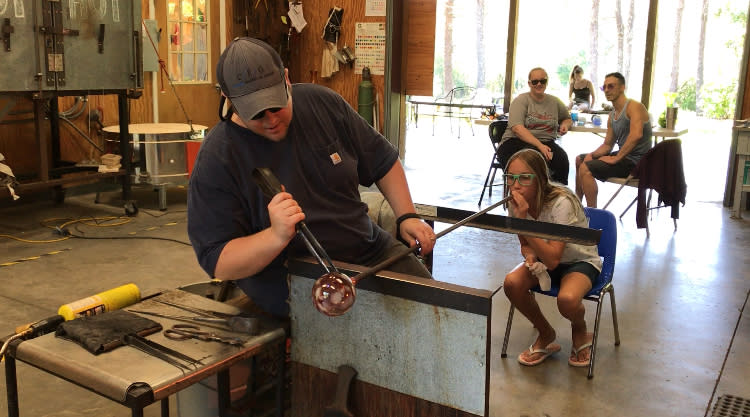 Yellow Creek Falls
Yellow Creek Falls flow over natural rocks into Weiss Lake at the footers from the Tennessee, Alabama & Georgia Railway trestle. Yellow Creek Falls, can be seen from Alabama Hwy 273 near Leesburg, is a favorite destination for boaters and kayakers. (Info from Cherokee County Chamber's website and photo by Ethan Ford)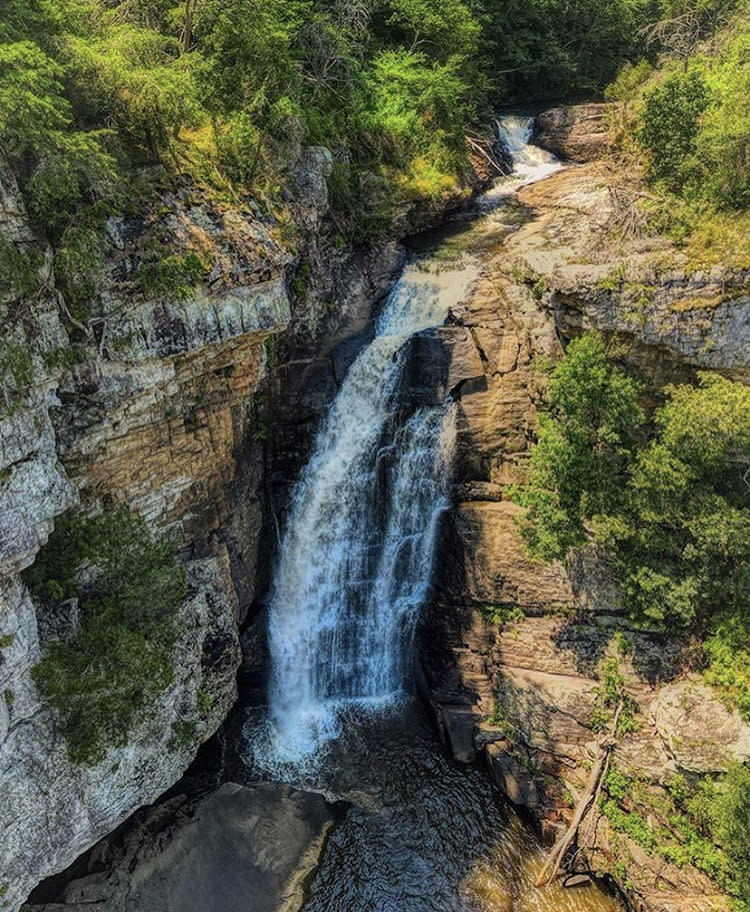 Indian Mountain ATV Park
Indian Mountain ATV Park stretches over 4,700 acres. We are located in the Piedmont, Rock Run area. Not only do we offer ATV and OHV trail riding, but also camping, fishing, and hiking. (Info from Cherokee County Chamber's website and photo by @lega1975 via Indian Mountain ATV Park's Instagram)