Cullman County is home to one of the most beautiful lakes in Alabama, one of the largest cathedrals in Alabama, and one of the most unique attractions in Alabama. Rich in German heritage, Cullman County has a variety of exciting attractions.
Ave Maria Grotto
Known throughout the world as "Jerusalem in Miniature," Ave Maria Grotto is a beautifully landscaped, four-acre park designed to provide a natural setting for the 125 miniature reproductions of some of the most famous historic buildings and shrines of the world. The masterpieces of stone and concrete are the lifetime work of Brother Joseph Zoettl, a Benedictine monk of St. Bernard Abbey. (photo by Ave Maria Grotto)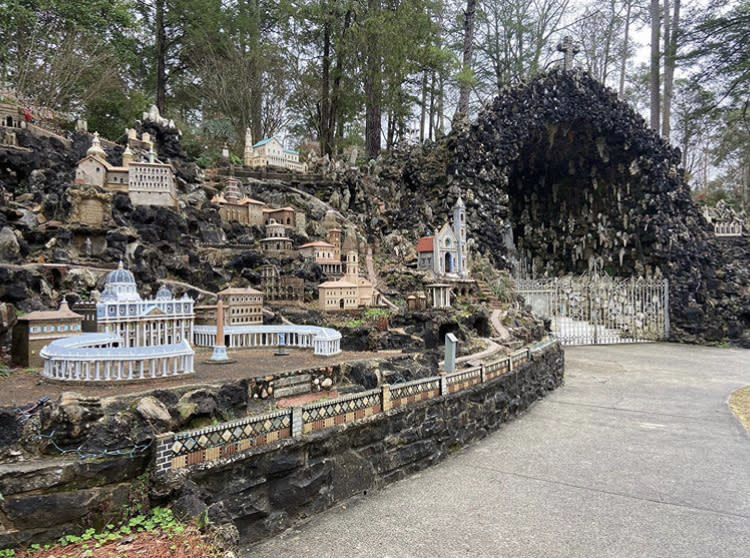 Shrine of the Most Blessed Sacrament
The Shrine of the Most Blessed Sacrament is definitely a sight to see located outside of Hanceville. The Shrine is a place of peace open to people of all faiths and walks of life. The grounds are home to the beautiful Romanesque-Gothic Church and Monastery of Poor Clare Nuns. The Shrine includes a castle and one of the largest religious gift shops in the South.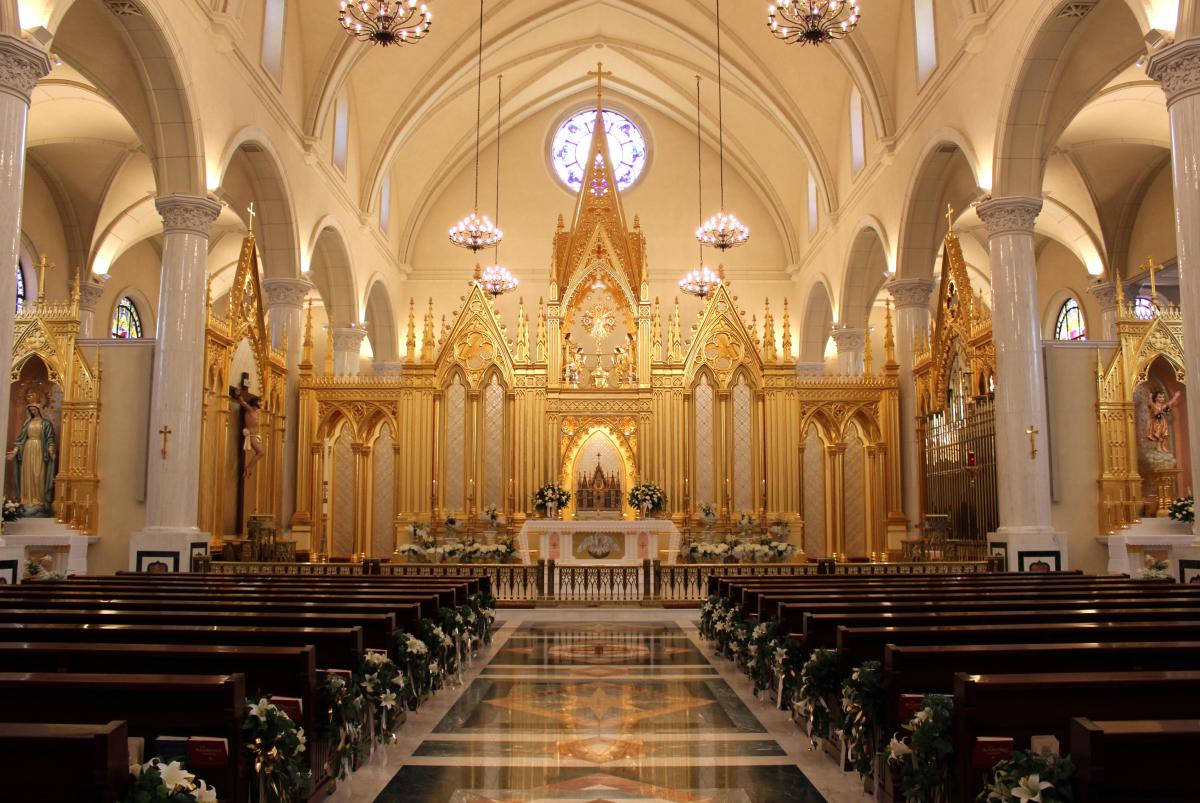 Clarkson Covered Bridge
Clarkson Covered Bridge in Cullman County was originally built in 1904, but was badly damaged by a storm in 1921. It was restored a year later and was added to the National Register of Historic Places in 1974. Today there are walking trails and a picnic area. (photo by North Alabama Ambassador Lane Leopard)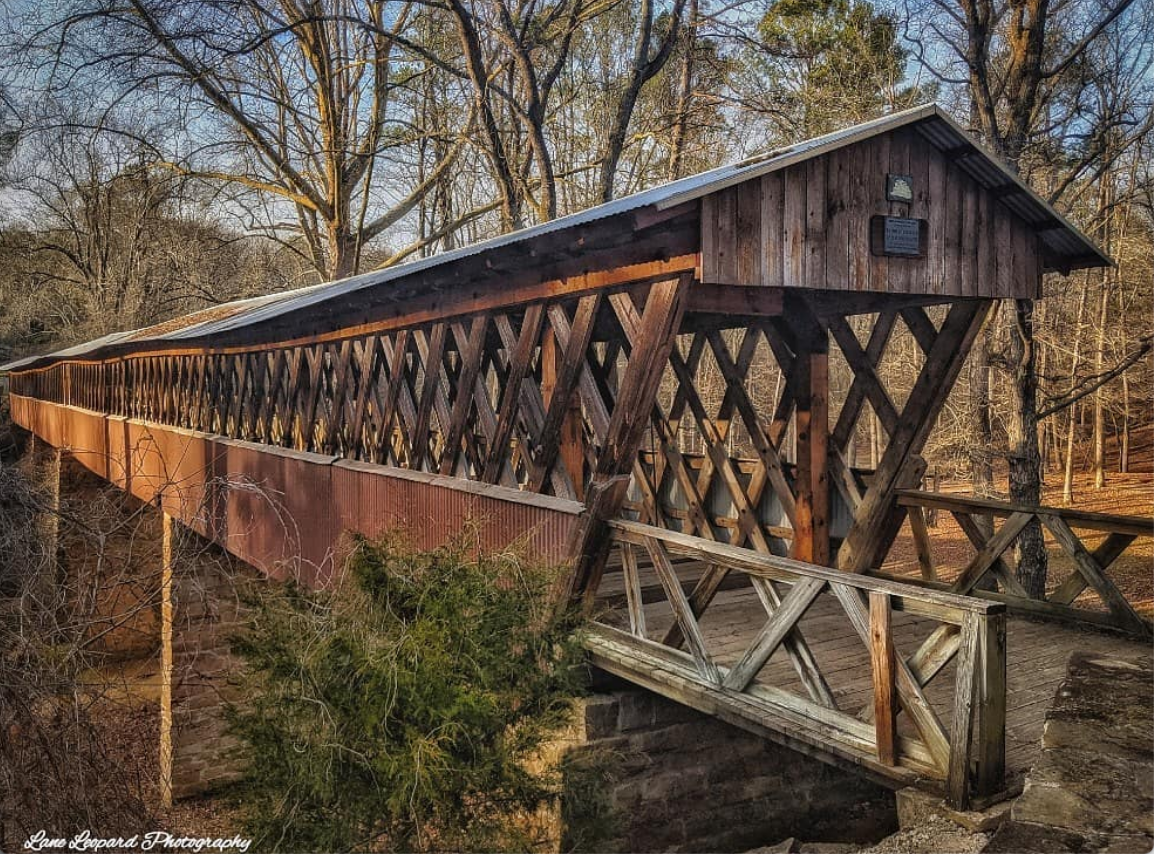 Cullman County Museum
Cullman County Museum, located within a replica of Cullman's founder's home, has something for all ages and interests. From Native American presentations to the Main Street Displays which focus on Cullman's German heritage. There are many interactive displays of interest to the young and the young at heart.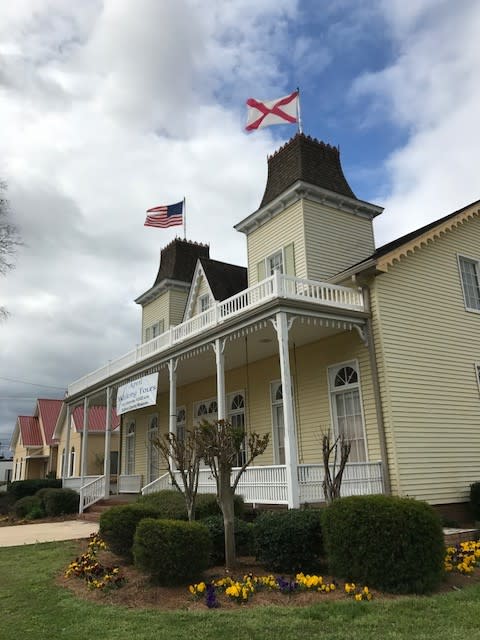 Evelyn Burrow Museum at Wallace State
The Evelyn Burrow Museum at Wallace State is a museum of fine and decorative arts from the Victorian Era to modern times, and the museum houses one of the finest collections of porcelain, pottery, and bronze in the United States.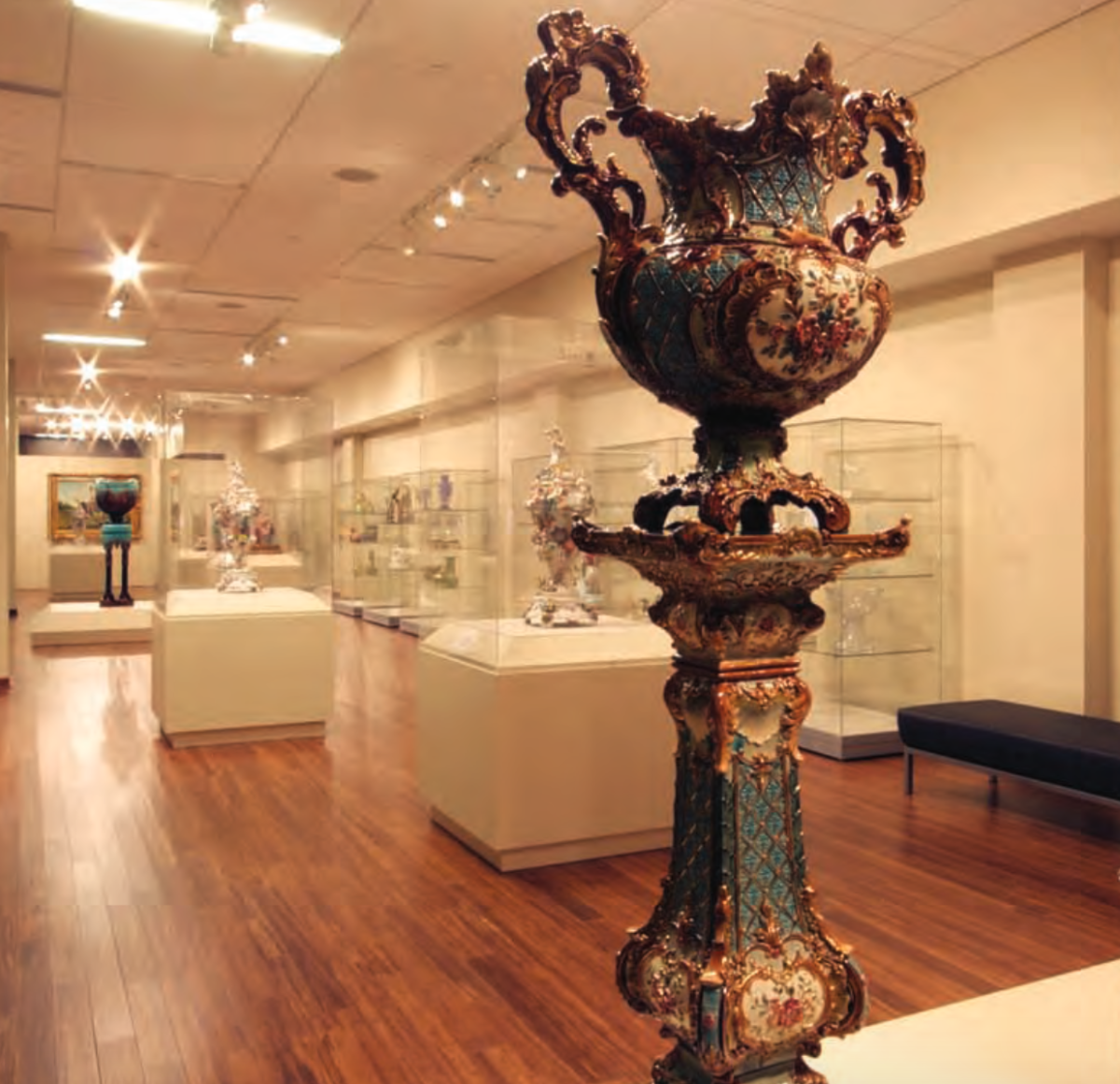 Goat Island Brewing
Goat Island Brewing was founded on friendship and the art of making good beer. Two of its founders, Mike Mullaney and Gery Teichmiller met during the Cullman Oktoberfest Celebration in 2012. Both were avid home brewers and loved to design and perfect beer recipes. Both had a faithful following of friends and family who loved their beers. When the two of them began to collaborate and brew together the synergy took their beer recipes to a new level. When the two of them got an opportunity to help start the first brewery in Cullman since the 1880s, they jumped at it. They along with John Dean and Brad Glenn formed the Blue Moose Brew Crew. They brewed their beers and served them at the Blue Moose Café and Brewpub in 2013. The beers were a huge success. The success of this venture convinced the four friends to open their own brewery. In early 2015 Goat Island Brewing was formed.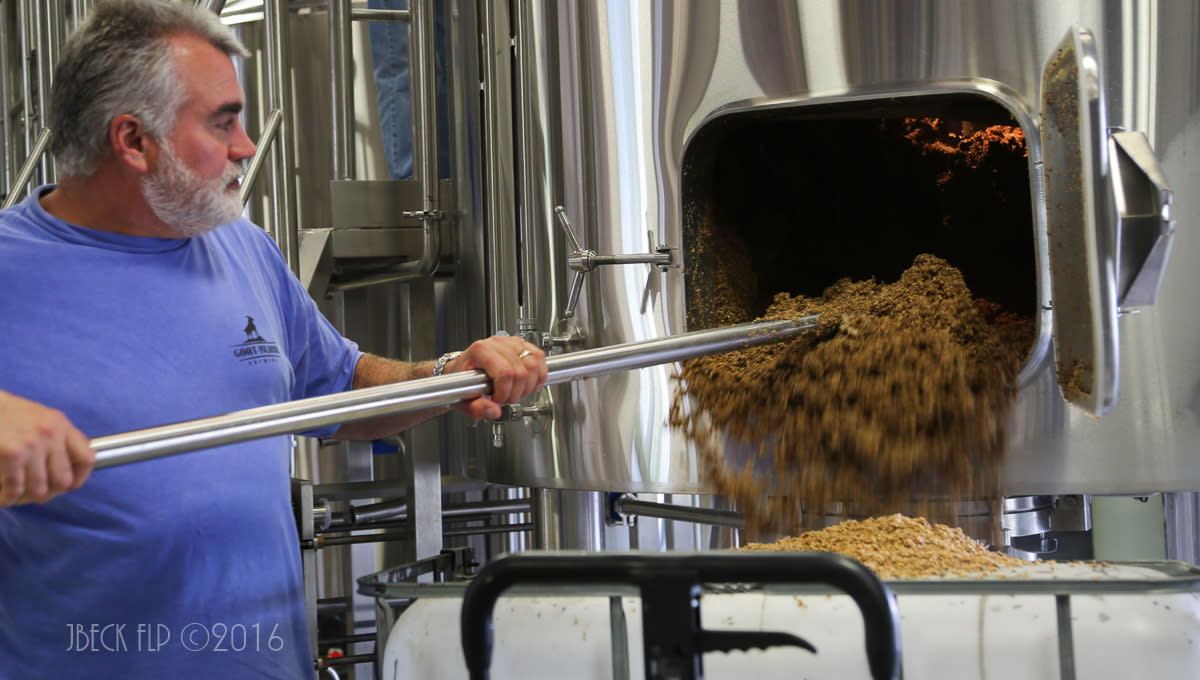 Hurricane Creek Park
Nestled in a 500-foot-deep canyon in the foothills of the Appalachian Mountains, Hurricane Creek Park holds over sixty acres of natural trails and wildlife for outdoor enthusiasts of all ages to enjoy. Hiking, rock climbing, picnicking, and bird-watching are only a few of the many activities the area has to offer. The park winds through four miles of hiking trails deep within the Hurricane Creek Gorge, passing along unique rock formations, cliffsides, and beautiful scenery all around. Park favorites include the Twilight Tunnel and Dead Man's Squeeze, both formed by weathering of the natural rock. Hurricane Creek Park is also a gold mine for rock climbing opportunities, featuring dozens of climbing faces. Admission to the park is free, and it is open from sunrise-to-sunset daily. (photo by North Alabama Ambassador Amanda Bridges-Dunn)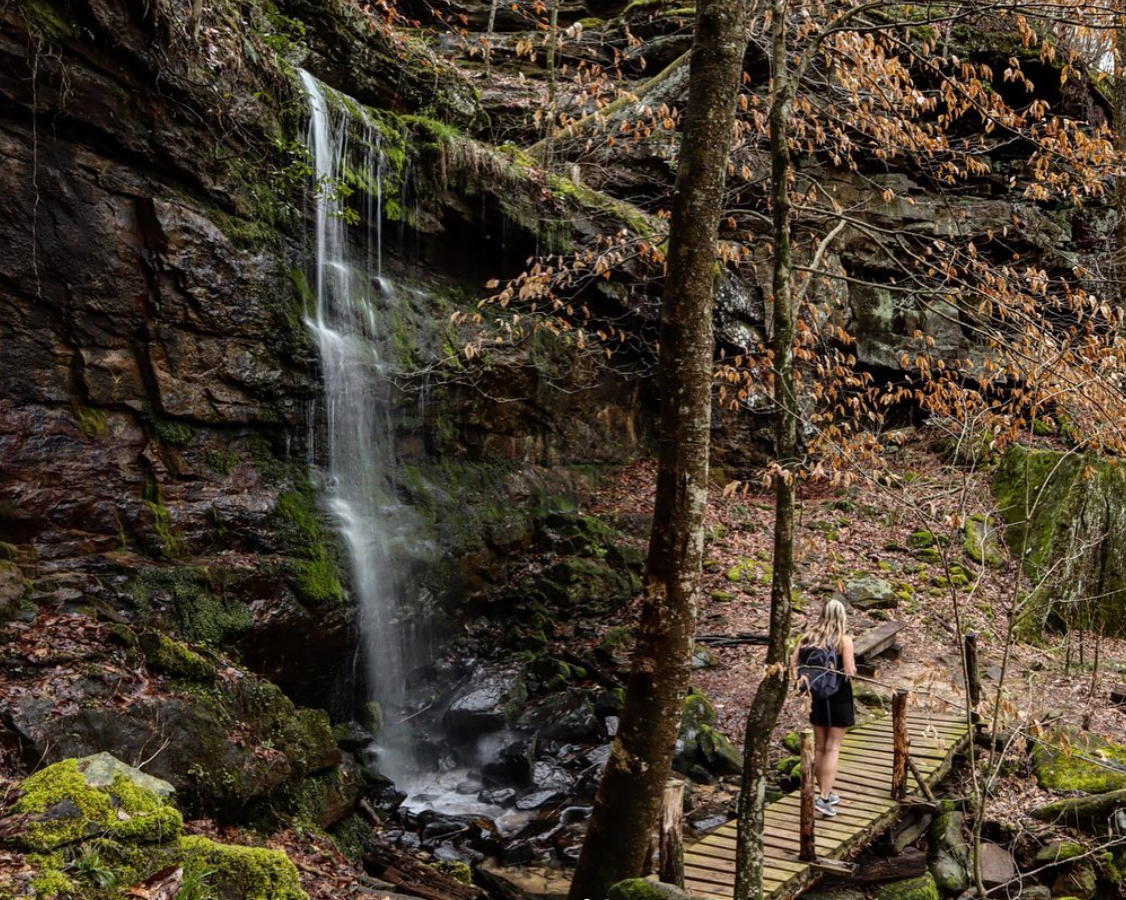 Smith Lake
Smith Lake is one of north Alabama's most popular lakes for fishing and recreation. This beautiful lake is also known as one of the cleanest lakes in Alabama.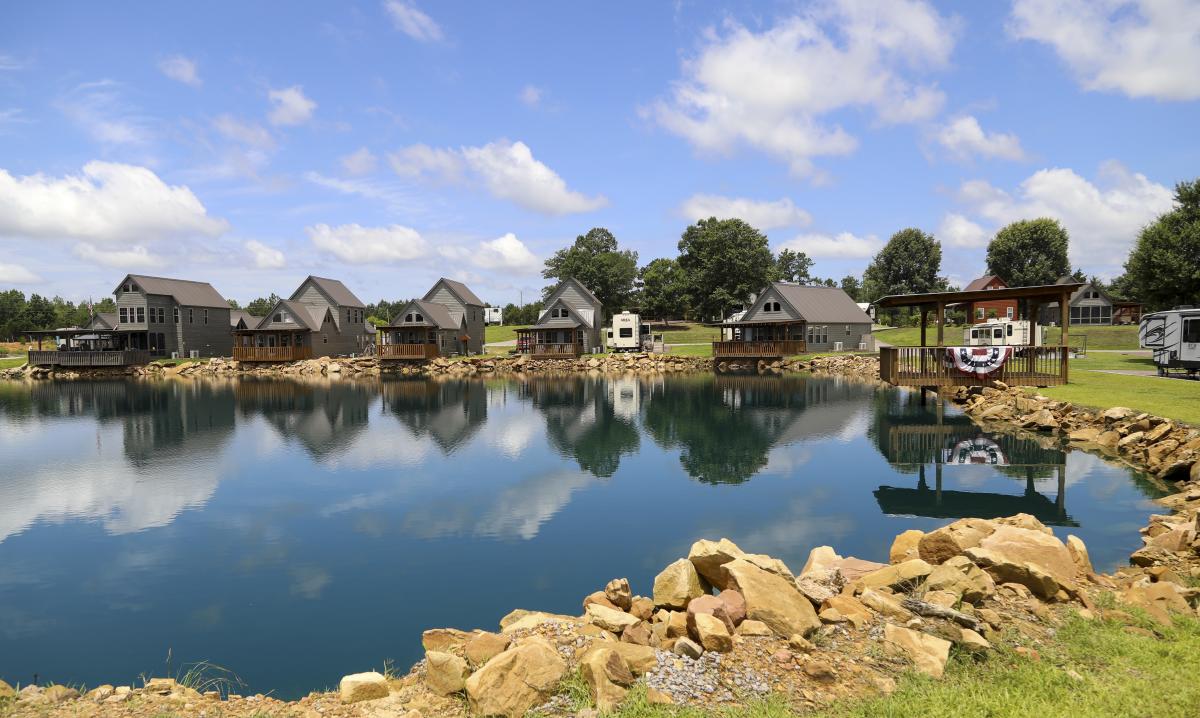 Stony Lonesome OHV Park
Stony Lonesome is the first public OHV park of its kind in the state. Open year-round, the 1,456+ acre park features trails for ATVs, rock crawlers, dirt bikes, mountain bikers, equestrians, hikers, pedestrians, and more.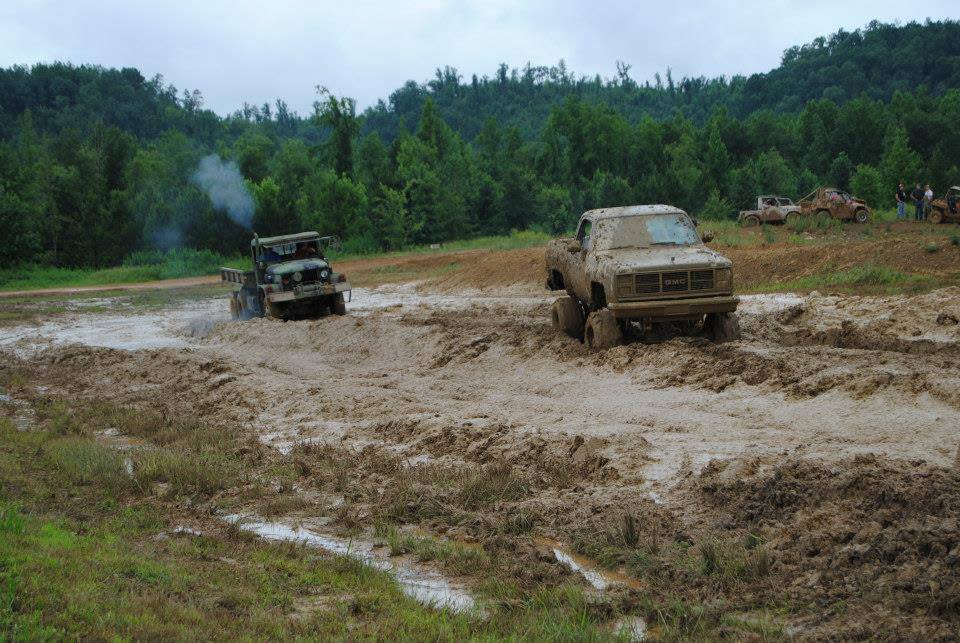 Stone Bridge Farms Buffet
Stone Bridge Farms is owned and operated by the fourth generation of the Reverend V. L. Foust family, Ron and Sarah Foust. The family's grandfather was a minister for over 50 years, and in his ministry, he married, baptized, and held funeral ceremonies for hundreds of people in Cullman County. He used his home to help numerous couples make their wedding memories possible. The family is carrying on his tradition by offering their home, grounds, and services to help make your wedding (or special event) the magical event of which you have dreamed all your lifetime. And on certain days, they offer an awesome buffet, complete with their famous Stone Bridge potatoes.