Summer is almost here, and you don't want to miss these fun summer festivals taking place all over north Alabama!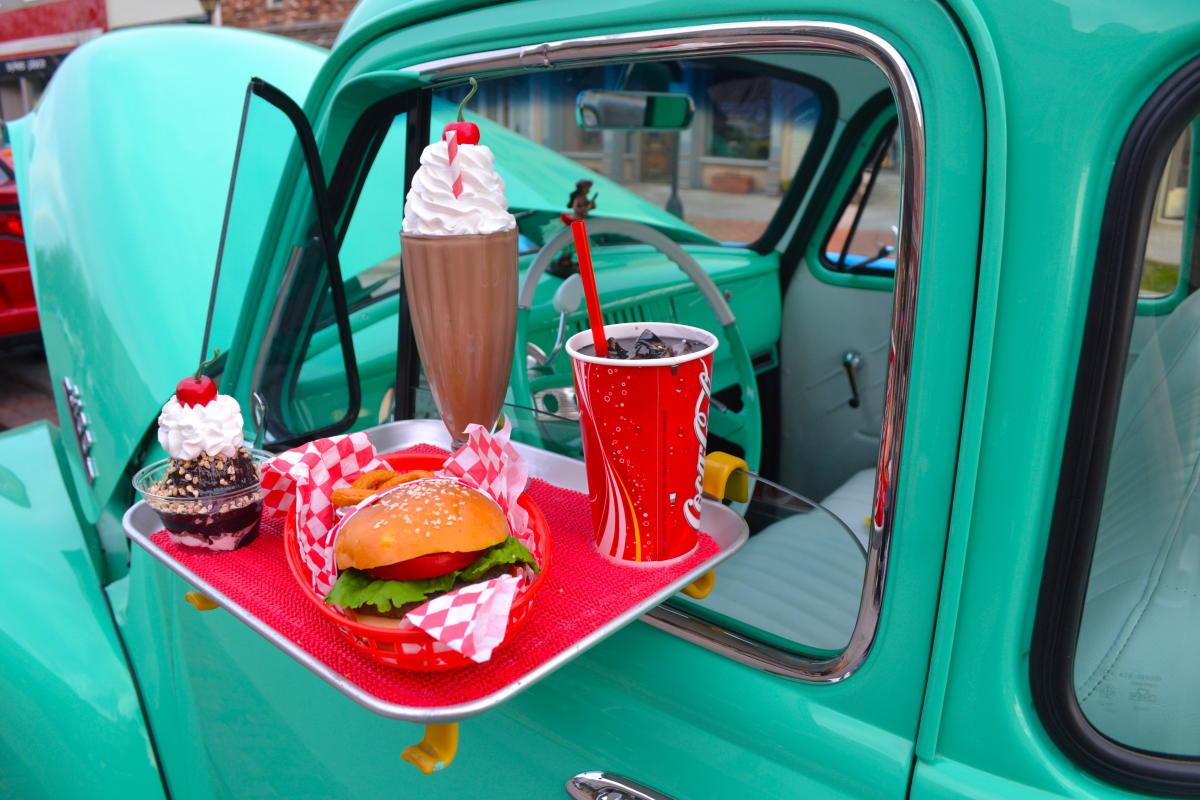 3rd Friday Downtown Decatur
Each third Friday from May to October, downtown Decatur comes to life at night with live music, vendors, food trucks, vintage cars, and businesses are open later! Grab a bite to eat at a downtown restaurant and then stroll Second Avenue to see the sights.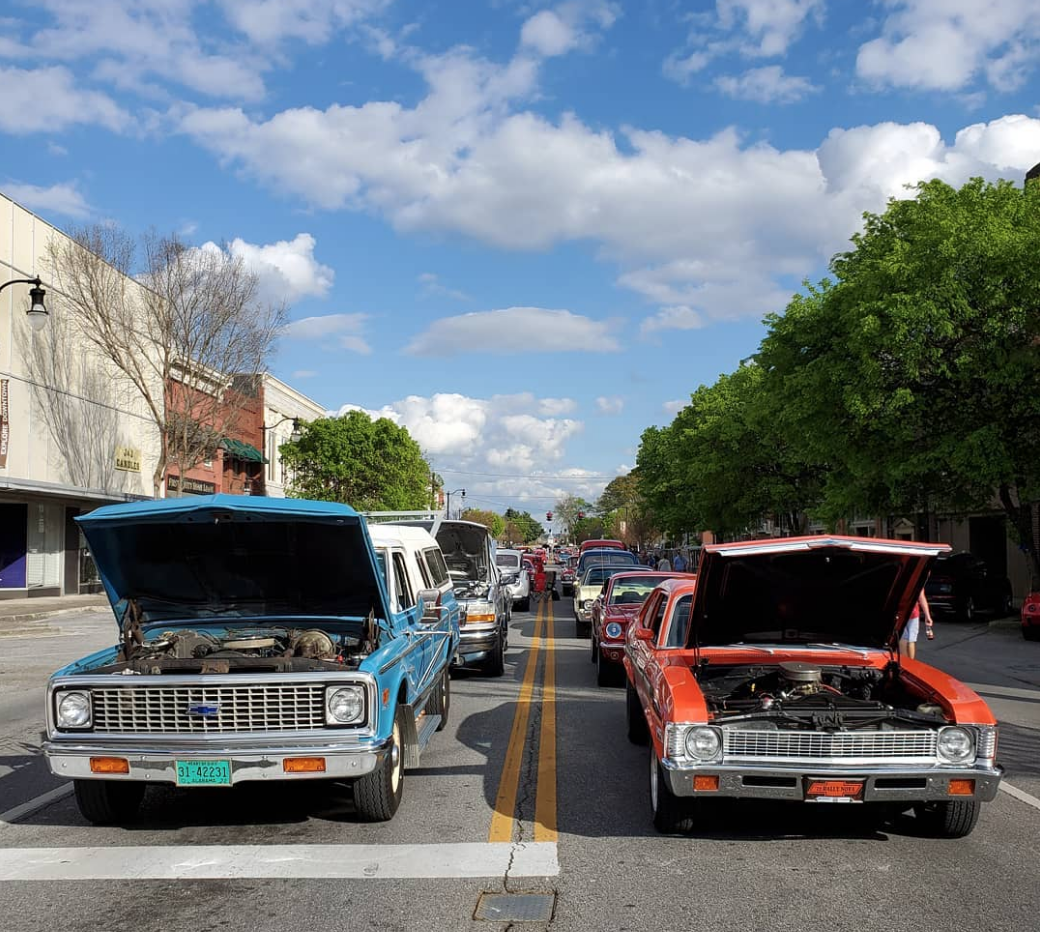 First Fridays Downtown Gadsden
Downtown Gadsden is the place to be the First Friday of the month! Stores stay open late in the evening and downtown rocks with live entertainment, special events, sales, food, and artists from all over.
Alabama Jubilee Hot Air Balloon Classic
More than 50 big beautiful hot-air balloons will fill the sky above Decatur Memorial Day weekend for the annual Alabama Jubilee Hot-Air Balloon Classic. The colorful festival at Point Mallard Park features hot air balloons, live music, a balloon glow, motorcycles, antique cars and tractors, arts and crafts, fireworks, other family fun with activities on the ground and in the air. May 29-30, 2021.
The celebration begins bright and early Saturday, May 29, at 6:15 a.m., with the hound and hare balloon race; one balloon flies off the Jubilee field and the others try to follow to see which pilot can get closest to a target put down by the hare balloon.
Some of the activities to be held throughout the day on Saturday include an auto expo from 8:30 a.m. to 3 p.m. behind the Ice Complex and the popular Decatur Art Guild arts and crafts show from 7 a.m. to 7 p.m. in the pavilion. The Sons of Liberty Bike Show starts with registration from 7:30 a.m. until 10:00 a.m. next to T.C. Almon Recreation Center. The Southland Flywheelers will host an antique tractor show, featuring some of the best restored and maintained tractors in the Southeast, from 8 a.m. to 2 p.m. A tractor parade follows at 10 a.m., and at 11 a.m., there will be tractor games and a pedal tractor park opens for kids 6 years old and under. An afternoon hot-air balloon flight is set for 5:15 p.m. and at 8:15 p.m., the Balloon Glow is a must-see as towering balloons of all colors light up Point Mallard Park. (photo by Decatur Morgan County Tourism)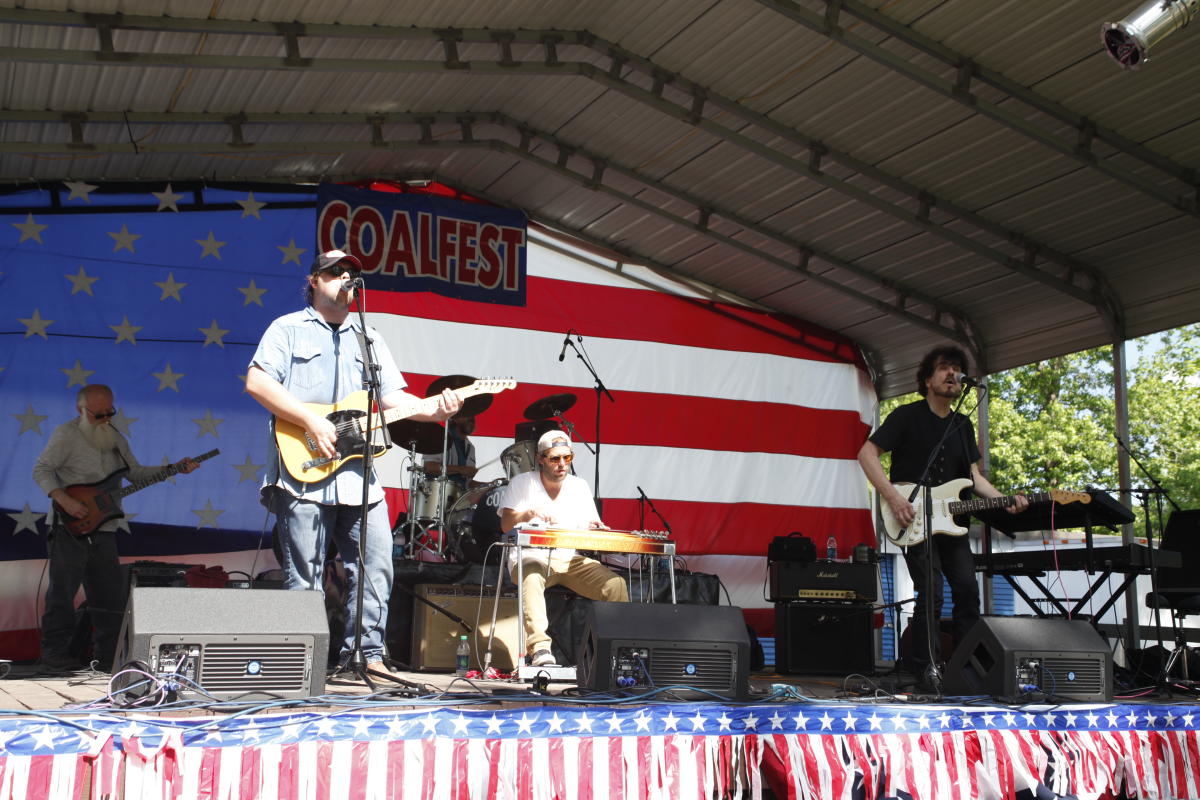 Coal Fest
Each year, the North Alabama community of Brilliant pays tribute to its roots in the coal mining industry with a free festival filling the downtown area with two days of family fun. Set for May 28-29, 2021, Coal Fest offers live music, games, a look into the coal mining days, activities for children, arts and crafts and more throughout Main Street in downtown Brilliant.
Coalfest kicks off on Friday, May 28 around 5 p.m. with live music. The festivities continue Saturday, May 29 beginning at 9 a.m. with family-friendly activities and more live music. Activities include an antique car show, a Color Run, a motorcycle ride to raise funds for a local family in need, a horseshoe tournament, arts and crafts, and a kid's area with games, train rides and inflatables. Slated to perform this year are Paul Thorn, River Dan Band, The Kerry Gilbert Band, The Jordan Denton Band, Handshake Promise and Lloyd Moses. The two-day event typically wraps up around 5 p.m. on Saturday.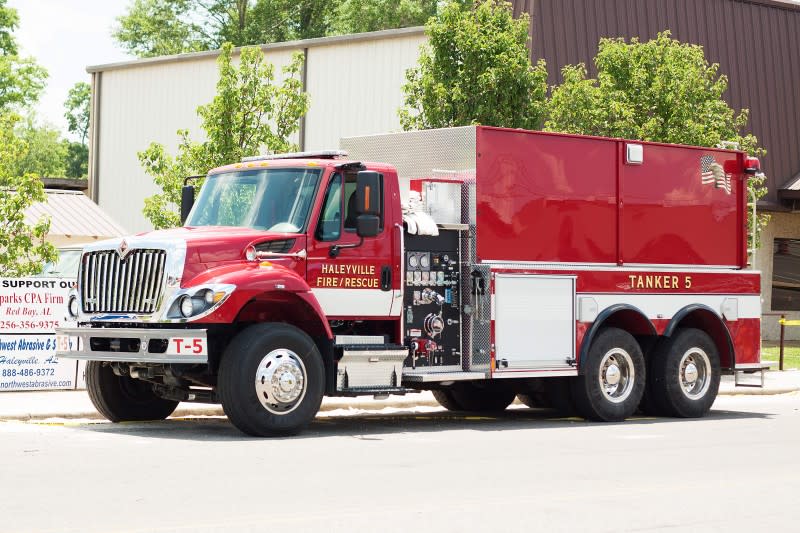 9-1-1 Festival
Fifty-three years ago, the first 911 emergency call was made in the United States and the call was placed from the North Alabama town of Haleyville. The Haleyville Area Chamber of Commerce and the city of Haleyville come together each year to host a two-day festival to celebrate the town's role in making the first 911 call and to honor law enforcement and emergency personnel. Set for June 4-5, 2021, the 9-1-1 Festival offers activities for kids, street vendors, parade, live music, a classic car show and more.
The downtown activities begin Friday, June 4th with arts and crafts, merchandise and food vendors filling the downtown area. There will be a free kid's zone for little ones 12 years old and younger and music gets underway at 5:30 p.m. Headliner Sawyer Brown will take the stage around 9:30 p.m.
On Saturday, June 5, the annual Haleyville alumni parade gets underway at 10 a.m. Activities lined up for the day include a classic car show benefitting the Haleyville Center of Technology Automotive Department, a corn hole tournament with over $2800 in total prize money, an antique tractor show, arts and crafts, food vendors and a kids' zone.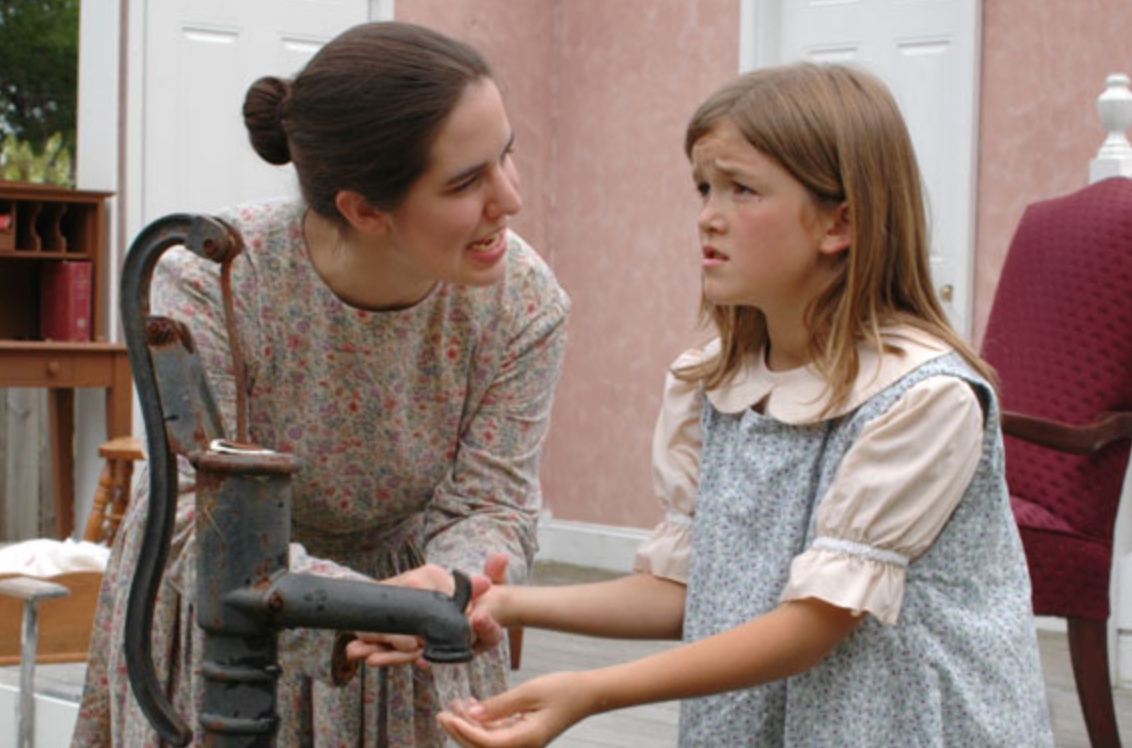 Helen Keller Festival
Each year in June, the town of Tuscumbia pays tribute to Helen Keller with a four-day celebration. Set for June 24-27, 2021, the Helen Keller Festival offers a variety of family-friendly events while celebrating the life of Helen Keller and her remarkable achievements in overcoming a world of silence. For more information, visit www.helenkellerfestival.com. 
An outdoor drama depicting the life of America's first lady of courage attracts thousands of visitors to the North Alabama town of Tuscumbia every year. Playwright William Gibson's epic drama, The Miracle Worker, is performed on the grounds of Ivy Green, the birthplace of Helen Keller, showcasing to the world the miracle that took place in the late 1800s. This year's production will run on weekends June 11 through July 17.
Gates open at 6:30 pm for a free tour of the home and grounds with purchase of a play ticket. Play begins at 8 p.m. Admission is $15/reserve seats and $10 for general admission. A group rate is offered for groups of 20 or more for $13/person. Special seating is available upon request for persons with special needs with a two-week notice. Tickets may be purchased with a credit card by calling (256) 383-4066.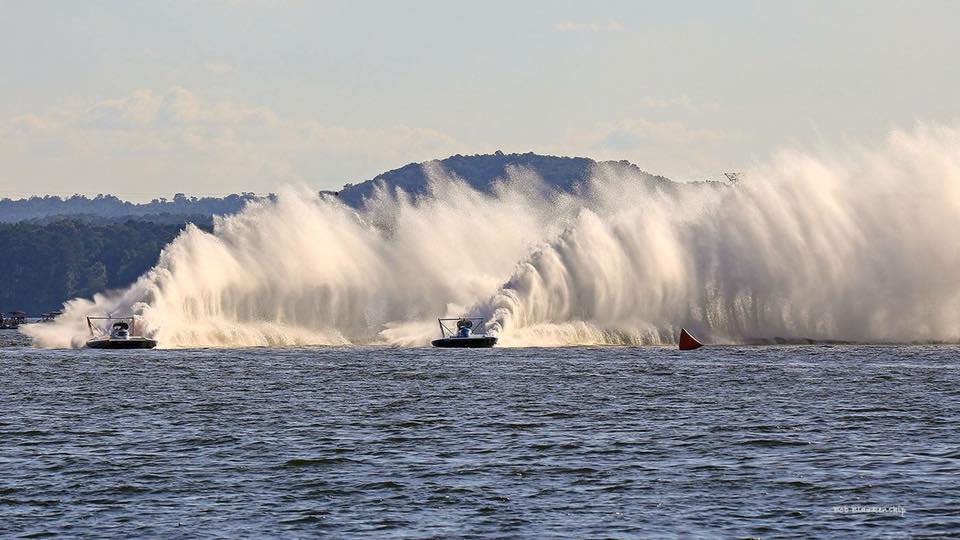 Guntersville Lake HydroFest
Alabama is known for fast cars and a NASCAR superspeedway, but the southern state is also developing a name for fast boats on a liquid track. Lake Guntersville invites people of all ages to an extreme summer event where the fastest boats today race on an oval course at speeds of 200 mph. Hosted by Marshall County Tourism and Sports, the annual Guntersville Lake HydroFest is set for June 26-27, 2021, offering two days of competitive racing as drivers volley to take home the Southern Cup title.
In addition to experiencing the action as boats race around the liquid track, there will be entertainment on land including a kid's area, sponsors giveaways, food vendors and interactive activities provided by the U.S. Army.
On Friday, June 25 from 9 to 11 a.m. at Marshall County Park #1, located at 19348 Highway 431 North, the public is invited to a meet and greet with owners, racers and team members and up-close views and photo opportunities of the boats. Autograph sessions with the owners, racers and team members will also be available for spectators on Saturday and Sunday (time TBD). Stay tuned to http://www.guntersvillelakehydrofest.com/ for a schedule of events.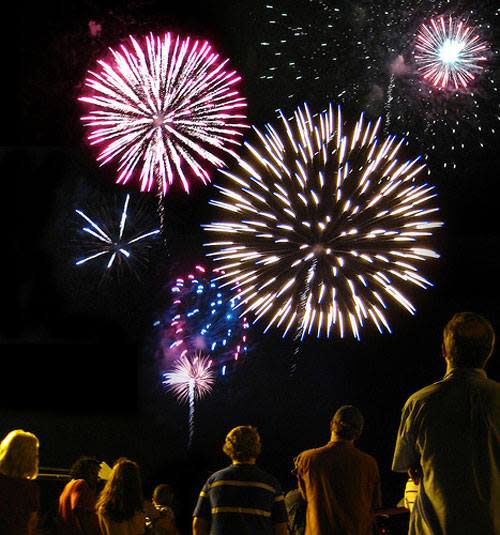 Spirit of America Festival
The Spirit of America Festival at Point Mallard Park in Decatur offers two days of star-spangled fun, arts and crafts, live music, a bike parade and a spectacular firework show in honor of Independence Day. Festival hours are Saturday, July 3 from 10am-6pm and Sunday, July 4 from 12-9pm.
 Activities include a petting zoo, pony rides, trackless train rides, carnival games, and face painting. Over 100 food and arts and craft vendors along with food trucks will be on hand, serving lemonade, sweet tea, shaved ice, funnel cakes, ice cream, beignets, pizza, hamburgers, hotdogs, iced coffees, deep fried Oreos, egg rolls, gyros, chicken wings, roasted corn, catfish, shrimp, kettle corn, and much more.
July 4 festivities kick off with the Children's Bike Parade at 10am with patriotic decorated bikes, tricycles, wagons and strollers making their way from the TC Almon Center to the Point Mallard Ice Complex. Registration for the parade is free and is required beginning at 9am at TC Almon.
The Spirit of America Field will open to guests at 3pm on July 4. There will be entertainment on stage at the Spirit of America Field beginning at 4pm with north Alabama musician Zoe Burdett, Erica Moyers at 5:30pm, Christian band Xtreme Faith at 6pm, and interactive Family Comedy Show "Austin & Leb Presents" at 7:30pm.
To wrap up the weekend of family fun, a spectacular fireworks display will illuminate the night sky at 9pm on July 4th. The fireworks display will be choreographed to music simulcast by WDRM, and spectators outside of Point Mallard Park are encouraged to tune in to 102.1 FM to enjoy.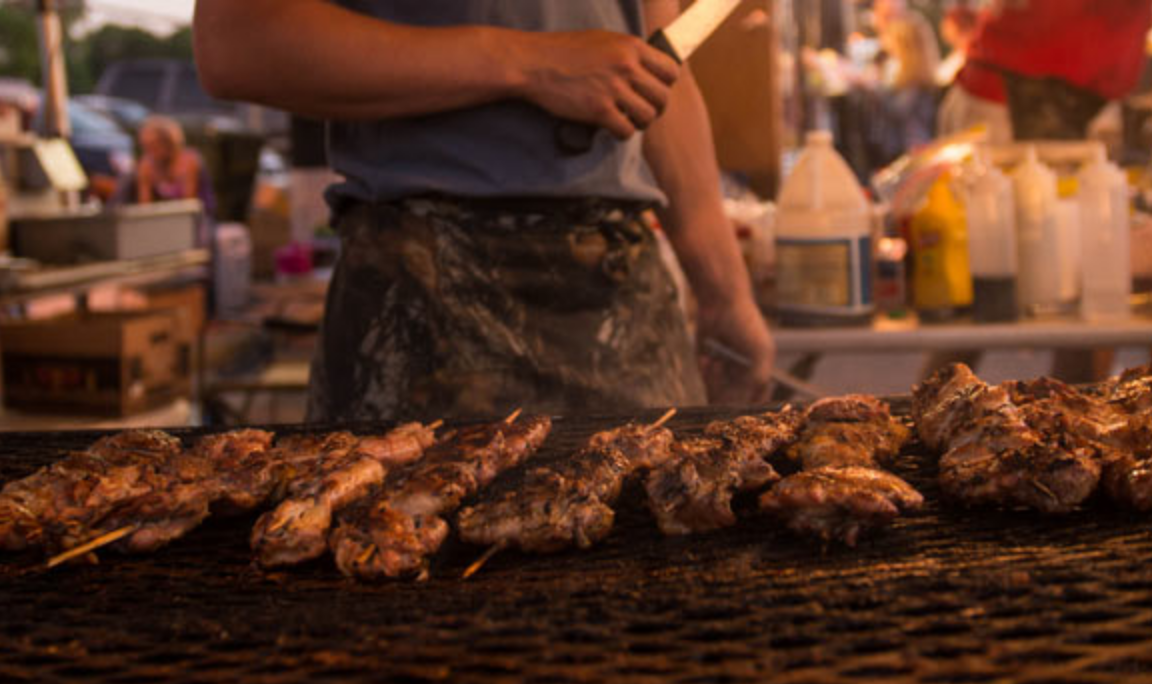 Whistlestop Festival
The WhistleStop Festival is back and it's serving up the barbeque to benefit the EarlyWorks Children's Museum! WhistleStop returns to the Rocket City this summer with a new date and new location — Aug. 13-14 at John Hunt Park in Huntsville. The annual fundraiser, as always, will benefit education initiatives at the EarlyWorks Family of Museums, but this year brings a new twist. Barbecue competitors will be "cooking for STEM" as funds raised will directly support science, technology, engineering, and mathematics initiatives at EarlyWorks Children's Museum, as the museum transitions from a history museum to a science and history museum.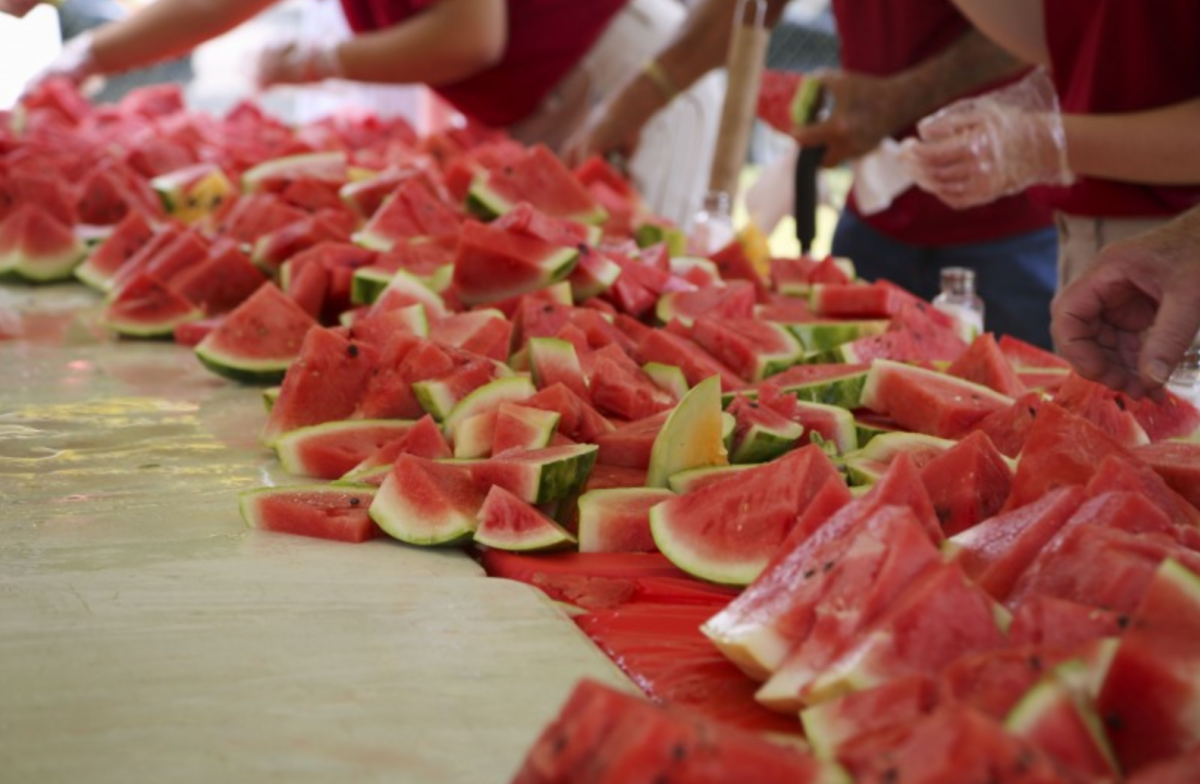 Watermelon Festival
The 40th annual Watermelon Festival in downtown Russellville includes live entertainment with a variety of vendors from food to arts and crafts....and lots and lots of watermelon! Admission is free. August 20-21, 2021.