Summer is almost here, and you do not want to miss these fun summer festivals taking place all over north Alabama!
3rd Friday Downtown Decatur
Each third Friday from April to October, downtown Decatur comes to life at night with live music, vendors, food trucks, vintage cars, and businesses are open later! Grab a bite to eat at a downtown restaurant or food truck and then stroll Second Avenue to shop, get a snack, play games, ride a mechanical bull, hear live music, and more!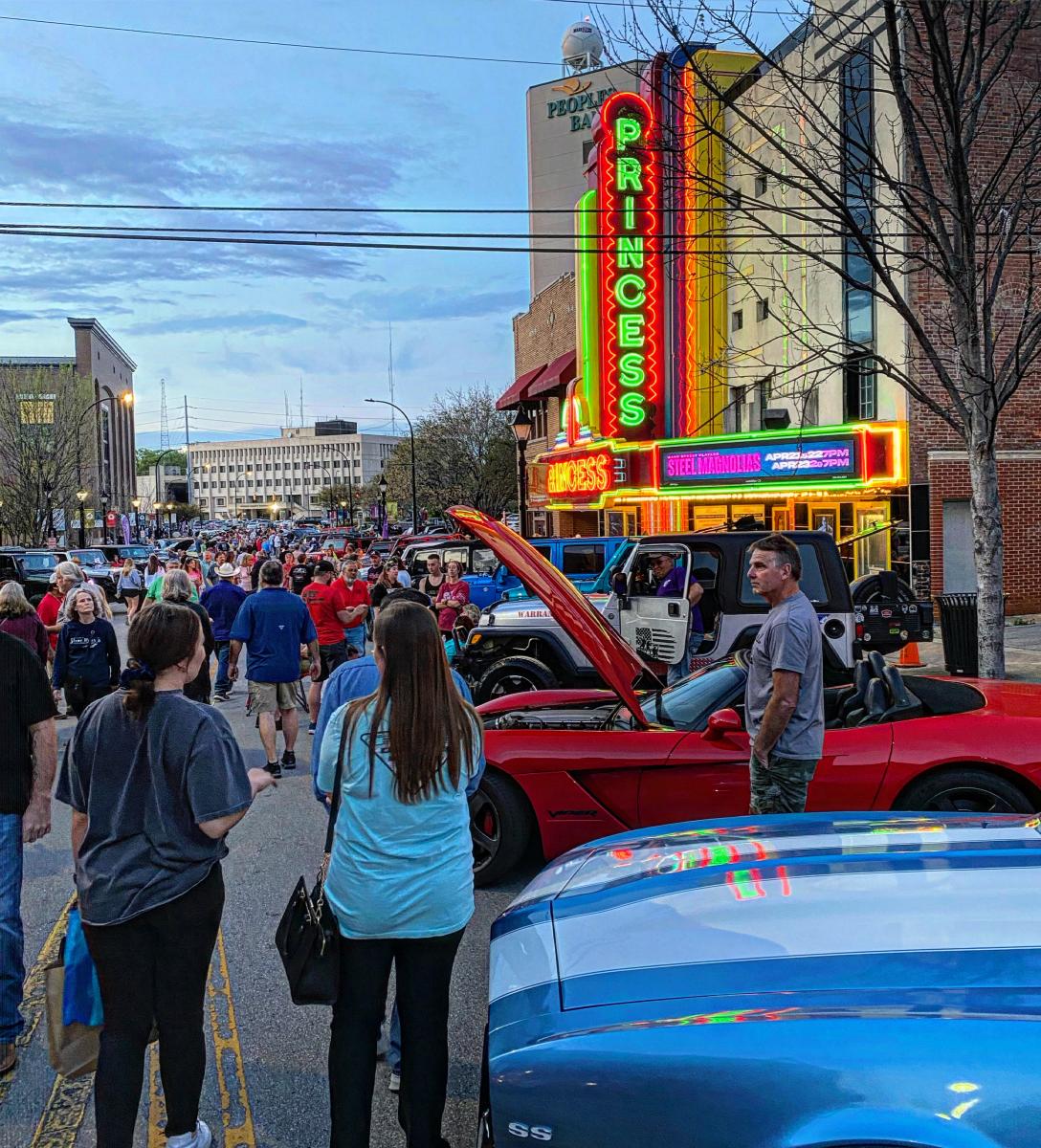 First Fridays Downtown Gadsden
Downtown Gadsden is the place to be the First Friday of the month! Stores stay open late in the evening and downtown rocks with live entertainment, special events, sales, food, and artists from all over.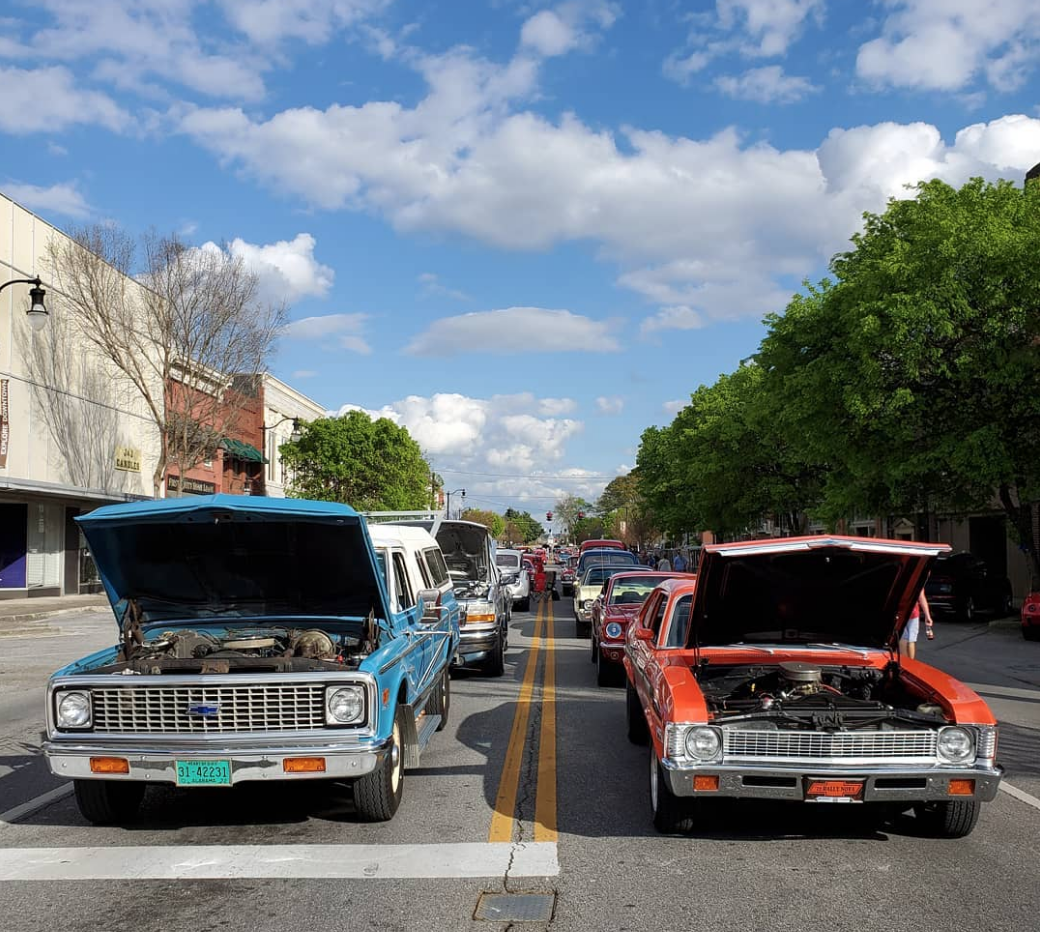 Alabama Jubilee Hot Air Balloon Classic
The Alabama Jubilee Hot-Air Balloon Classic has become a Memorial Day weekend tradition for many families for 45 years. The celebration begins bright and early Saturday, May 27, at 6:15am, with the hound and hare balloon race: one balloon flies off the Jubilee field and the others try to follow to see which pilot can get closest to a target put down by the hare balloon.
Saturday's activities include an antique and classic auto expo from 8:30am-3pm behind the Ice Complex and the popular Decatur Art Guild arts and crafts show from 7am-7pm. in the pavilion. The Bikers for Charity motorcycle show will take place Saturday next to T.C. Almon Recreation Center with registration from 7:30-10am. The Southland Flywheelers will host an antique tractor show, featuring some of the best restored and maintained tractors in the Southeast, from 8am-2pm. A tractor parade follows at 10am, and at 11am there will be tractor games and a pedal tractor park opens for kids 6 years old and under. An afternoon hot-air balloon flight is set for 5:15pm, and at 8:15pm the Balloon Glow is a must see as towering balloons of all colors light up Point Mallard Park.
Another round of friendly competition between the hot-air balloon pilots is scheduled Sunday, May 28 with the Lynn Layton Chevrolet Key Grab. Balloons should start flying into the Jubilee field starting about 7am. The Decatur Art Guild arts and crafts show reopens from 8am-6pm, offering festivalgoers plenty of time to shop for handmade items in between the balloon activities. Another fun flight is set to launch about 6:30pm. Bands will perform on stage both days at 7pm and the two-day event concludes with the Alabama Jubilee Fireworks Spectacular at 9:30pm. (photo by Decatur Morgan County Tourism)
Coal Fest
Each year, the North Alabama community of Brilliant pays tribute to its roots in the coal mining industry with a free festival filling the downtown area with two days of family fun. Set for May 26-27, Coal Fest offers live music, games, a look into the coal mining days, activities for children, arts and crafts and more throughout Main Street in downtown Brilliant.
Coalfest kicks off on Friday, May 27 around 5pm with live music. The festivities continue Saturday, May 28 beginning at 8am with family-friendly activities and more live music. Activities include a coal mining exhibit, car show, a Color Run, a motorcycle ride to raise funds for a local family in need, a horseshoe tournament, arts and crafts and a kid's area with games and rides. Slated to perform this year are Gary Nichols Band, Loyd Moses, Mike Jones, Albert Cummings, Travis Wammack, Dixie Mafia and The Taylor Nix Band. The two-day event typically wraps up around 5pm on Saturday.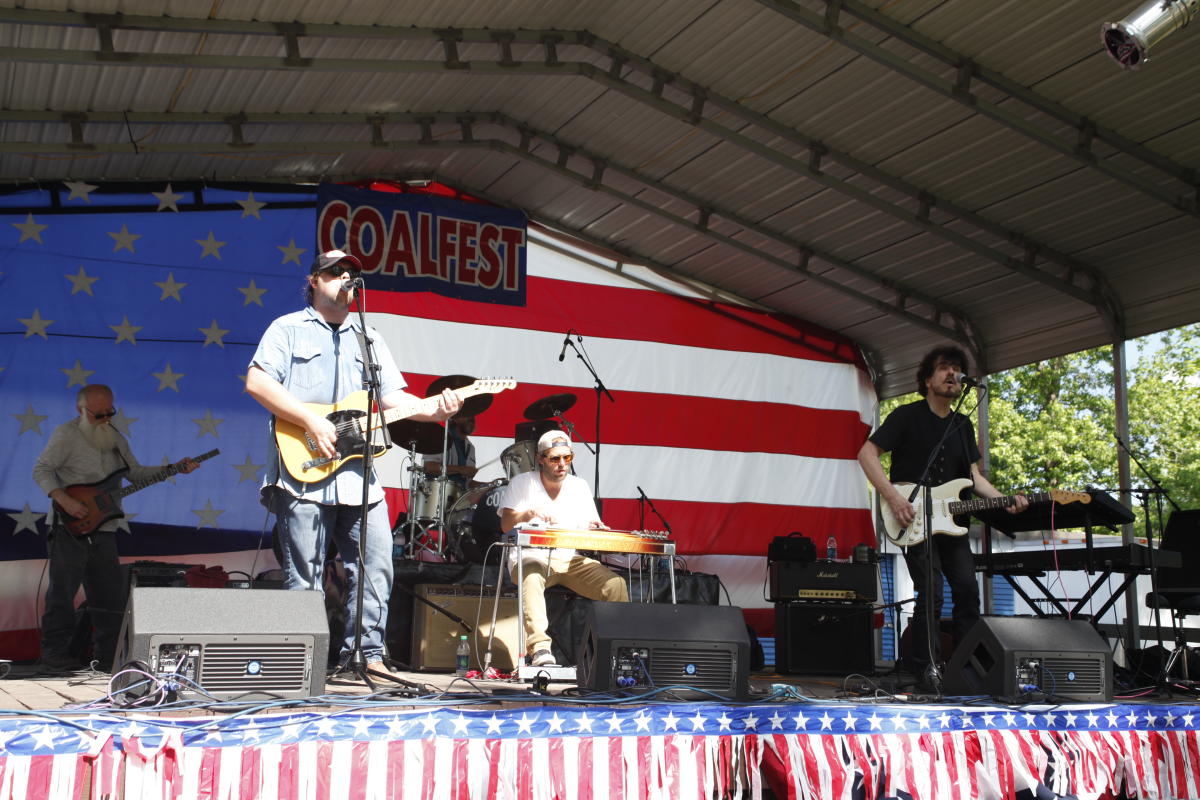 9-1-1 Festival
Over fifty years ago, the first 911 emergency call was made in the United States and the call was placed in the North Alabama town of Haleyville. The Haleyville Area Chamber of Commerce and the town come together each year to host a two-day festival to celebrate the town's role in making the first 911 call and to honor law enforcement and emergency personnel. Set for June 2-3, 2022, the 9-1-1 Festival offers activities for kids, street vendors, parade, live music, antique tractor show and more. Admission is free. 
The downtown activities begin Friday, June 2 at 3pm with arts and crafts and food vendors filling the streets of the downtown area. There will be a free kid's zone with inflatables for little ones 12 years old and younger and music gets underway at 5pm. Headliner Sara Evans will take the stage at 9:30 p.m.
On Saturday, June 3, the festivities get underway at 8am with a classic car show, antique tractor show, arts and crafts and food vendors. The annual Haleyville alumni and first responders parade gets underway at 10am. Additional activities lined up for the day include a corn hole tournament and a kids' zone.

The Miracle Worker
An outdoor drama depicting the life of America's first lady of courage attracts thousands of visitors to the North Alabama town of Tuscumbia every year. Playwright William Gibson's epic drama, The Miracle Worker, is performed on the grounds of Ivy Green, the birthplace of Helen Keller, showcasing to the world the miracle that took place in the late 1800s. This year's production will run on Fridays and Saturdays June 2-24 and July 7-15.
Produced by the Helen Keller Foundation, Inc, The Miracle Worker runs Friday and Saturday evenings beginning June 2-24 and July 7-15 at the birthplace of Helen Keller located at 300 North Commons Street West in Tuscumbia. Now in its 61st season, the live performance recalls the childhood of deaf-blind Helen Keller, who suddenly lost her sight and hearing at the age of 19 months, and the extraordinary teacher, Annie Sullivan, who taught her to communicate with the world. The play carries the audience into the daily disappointments and then the miraculous breakthrough of the young Helen at the guidance of her teacher, with authentic costumes and sets and professional acting.
Gates open at 7pm and play begins at 8pm. Admission is $15/reserve seats and $10 for general admission. A group rate is offered for groups of 20 or more for $13/person. Special seating is available upon request for persons with special needs with a two-week notice. Tickets may be purchased with a credit card by calling (256) 383-4066.
​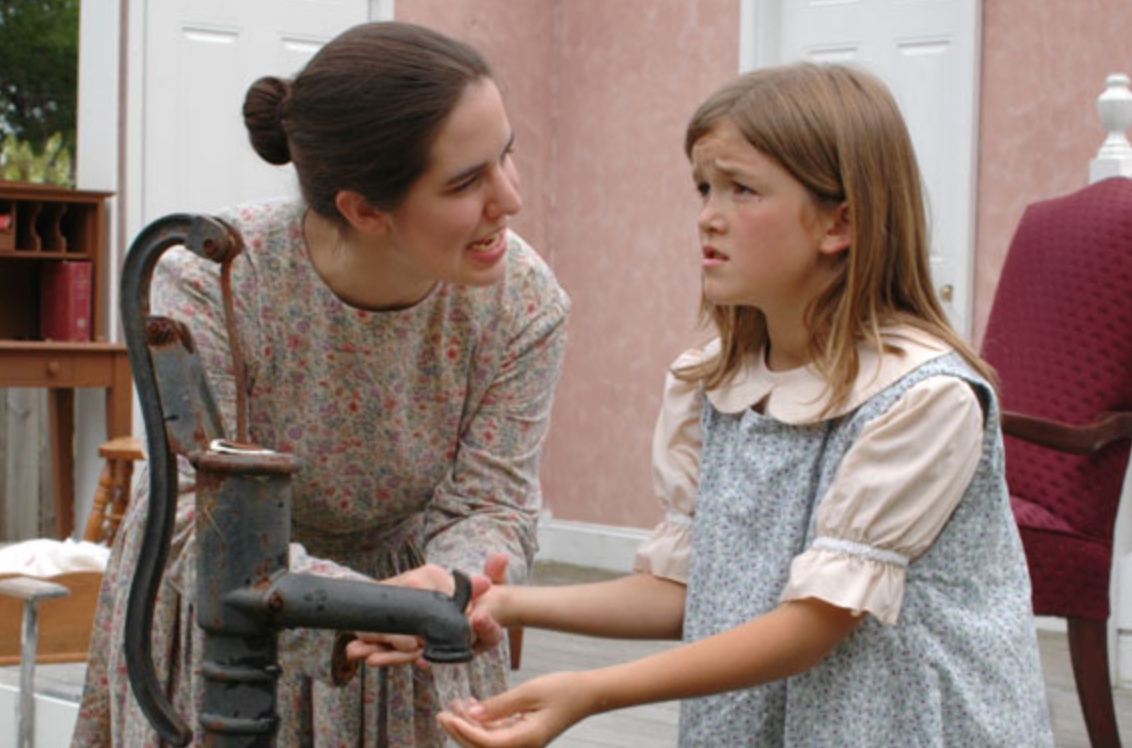 June Fling
The Oneonta Business Association (OBA) invites locals and visitors to make their way to the downtown area for a one day celebration of fun, arts and crafts, classic cars, great food and more next month. Now in its 20th year, June Fling is held on the second Saturday of June, and this year's event includes over 100 booths, a cruise-in for all kinds of vehicles, a kidz fun zone, live music and entertainment throughout the day. The 2022 event will take place Saturday, June 10 from 9am-4pm and admission is free.
Live music gets underway at 9am and entertainment lined up for the day include saxophone instrumentalist Kevin Moore, Clog Wild Cloggers, a fashion show with hometown models showcasing fashions available in Oneonta, 2022 Alabama Female Country Vocalist of the Year nominee Martha Chasteen, soulful southern rocker Taylor Hunicutt, Suburban Love Junkies, The Chris Posey Band and The Edmonds Butler Band.
As music fills the air, kids will enjoy a variety of activities including mingling with Star Wars characters from the Alabama Garrison of the 501st Legion, International Star Wars Costuming Organization; playing in a 32-foot air-conditioned video game truck; spending time in a petting zoo and having their faces painted ($5).
There is also a special prelude to June Fling on Friday evening, June 10, 2022, at the intersection of 1st Avenue and 3rd Street. From 5-8pm, Jump into the Fling features live entertainment from Chapter V Band, variety of food trucks and vendors and a variety of beer and mixed drinks for purchase. Admission is free.
Guntersville Lake HydroFest
Alabama is known for fast cars and a NASCAR superspeedway, but the southern state is also developing a name for fast boats on a liquid track. Lake Guntersville invites people of all ages to an extreme summer event where the fastest boats today race on an oval course at speeds of 200 mph. Hosted by Marshall County Tourism and Sports, the annual Guntersville Lake HydroFest will take place June 24-25, 2022, offering two days of competitive racing as drivers volley to take home the American Power Boat Association (APBA) Gold Cup title.
H1 Unlimited hydroplanes are the fastest, reaching speeds of up to 200 mph, and most powerful, closed-course racing boats in the world. Racing takes place along scenic Sunset Drive in Guntersville. The action-packed event offers three classes of racing: H1 Unlimited, Grand Prix America and Pro-lite series. The state-of-the-art hydroplanes race on a 2 ½-mile oval course and maintain speeds of 130 mph to upwards of 200 mph on the straightaways. More information on these boats is available at https://www.h1unlimited.com/.  
In addition to experiencing the action on the water, there will be entertainment on land including a kid's area with water slides, sponsors giveaways and food vendors. On Friday, June 24 from 9-11am at Marshall County Park #1, located at 19348 Highway 431 North, the public is invited to a meet and greet with owners, racers and team members and up-close views and photo opportunities of the boats. Stay tuned to http://www.guntersvillelakehydrofest.com/ for a schedule of events.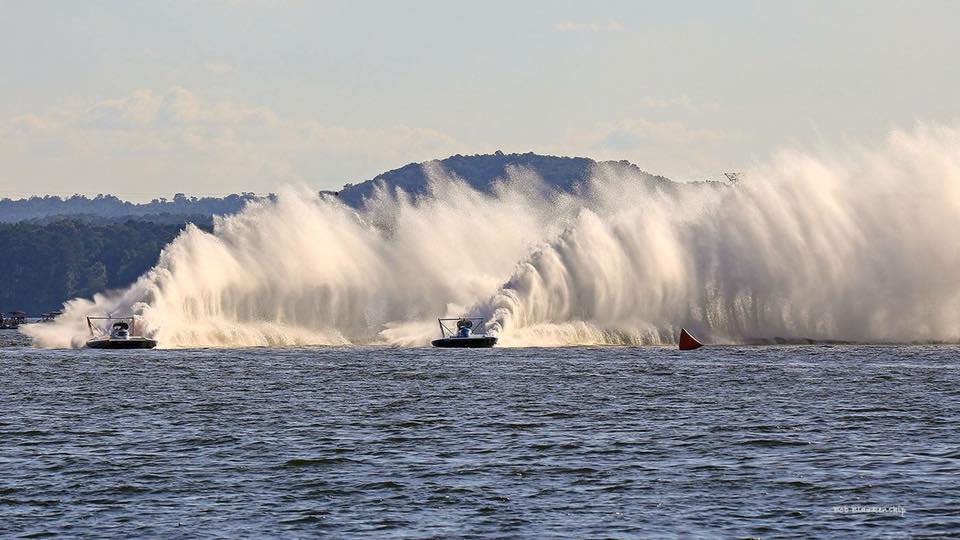 Spirit of America Festival
The Spirit of America Festival at Point Mallard Park in Decatur offers two days of star-spangled fun, arts and crafts, live music, a bike parade and a spectacular firework show in honor of Independence Day. Festival hours are Sunday, July 3 from 10am-6pm and Monday, July 4 from 12-9pm.
 Activities include a petting zoo, pony rides, trackless train rides, carnival games, and face painting. Over 100 food and arts and craft vendors along with food trucks will be on hand, serving lemonade, sweet tea, shaved ice, funnel cakes, ice cream, beignets, pizza, hamburgers, hotdogs, iced coffees, deep fried Oreos, egg rolls, gyros, chicken wings, roasted corn, catfish, shrimp, kettle corn, and much more.
July 4 festivities kick off with the Children's Bike Parade at 10am with patriotic decorated bikes, tricycles, wagons and strollers making their way from the TC Almon Center to the Point Mallard Ice Complex. Registration for the parade is free and is required beginning at 9am at TC Almon.
To wrap up the weekend of family fun, a spectacular fireworks display will illuminate the night sky at 9pm on July 4th. The fireworks display will be choreographed to music simulcast by WDRM, and spectators outside of Point Mallard Park are encouraged to tune in to 102.1 FM to enjoy.

Cruise and Croon
A time of fun, fellowship, shopping and dining in downtown Oneonta is planned for select fifth Saturday nights in 2022. Sponsored by the Oneonta Business Association (OBA), Cruise and Croon rolls into town July 29, bringing with it free entertainment for locals and visitor.
Cruise and Croon welcomes locals and visitors to the downtown area for an evening of classic cars and music. Car owners from the surrounding area will bring their classic cars to show off and merchants will extend their business hours so eventgoers can shop and mingle. The performance stage will be located at the intersection of First Avenue and Third Street where live music will fill the air as everyone enjoys an evening of free family fun.
Cruise and Croon will be set up along First Avenue East in downtown Oneonta and hours are from 5:00 to 8:00 p.m. The event is free and open to the public and is held rain or shine. Everyone is encouraged to bring lawn chairs and blankets and enjoy an evening with family and friends. Downtown shops and eateries will be open and there will be food trucks located on the north side of Third Street to satisfy any appetite.
Watermelon Festival
Plenty of sweet juicy fun is on tap the third weekend in August when summer's favorite fruit takes center stage during the annual Watermelon Festival in Russellville, Ala. The Watermelon Festival offers arts and crafts, a variety of watermelon contests, car, truck, and tractor shows, food vendors, children's activities, games, and musical entertainment, along with free samples of watermelon.

Contests centered on watermelons, including watermelon seed spitting, the largest melon, best-tasting melon, most unusual and best-dressed melons, are a highlight each year entertaining festivalgoers of all ages. Over 100 vehicles are expected for the car and truck show on Friday night and Saturday morning, and additional activities include a 5K run and 1-mile fun run, character guests to entertain the children, and the Franklin County Extension Office contests.

Always third weekend in August. All activities take place along Main Street (Jackson Avenue). Hours are 6-10pm on Friday and 10am-10pm on Saturday. Admission is free. For more details, visit the Franklin County Chamber of Commerce website at www.franklincountychamber.org and click on the Watermelon Festival link or call 256.332.1760. For the latest information, like the Franklin County Watermelon Festival page on Facebook.