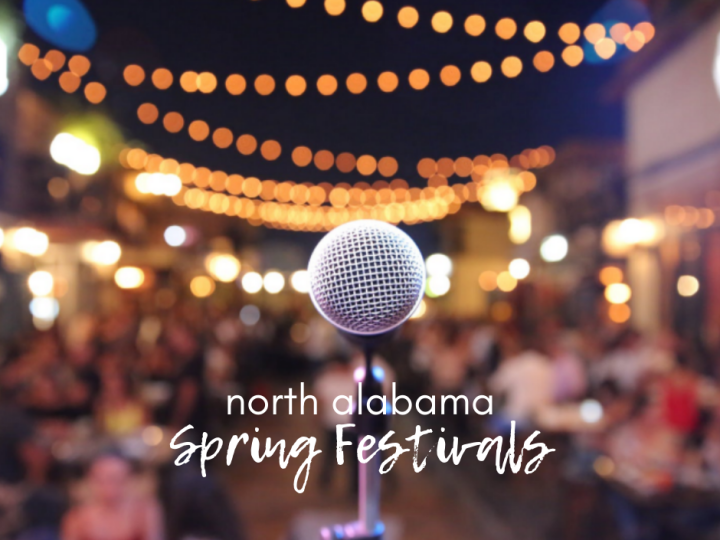 In the South, everything is cause for a celebration! We celebrate art, barbecue, catfish, flowers, music, people; you name it. And with spring approaching, warmer weather means that people are getting outside to enjoy the outdoors, and what better way to do so than at an annual festival. North Alabama is a special place with many unique festivals.
Arts and crafts will be on display for two days in April when the St. Bernard Abbey and Prep School hosts its annual Bloomin' Festival. Set for April 17-18, 2021, the outdoor event features the works of  talented artists and craftsmen, music and festival food and is expected to draw approximately thousands of visitors in search of fresh air, unique arts and crafts, demonstrations and family-friendly entertainment.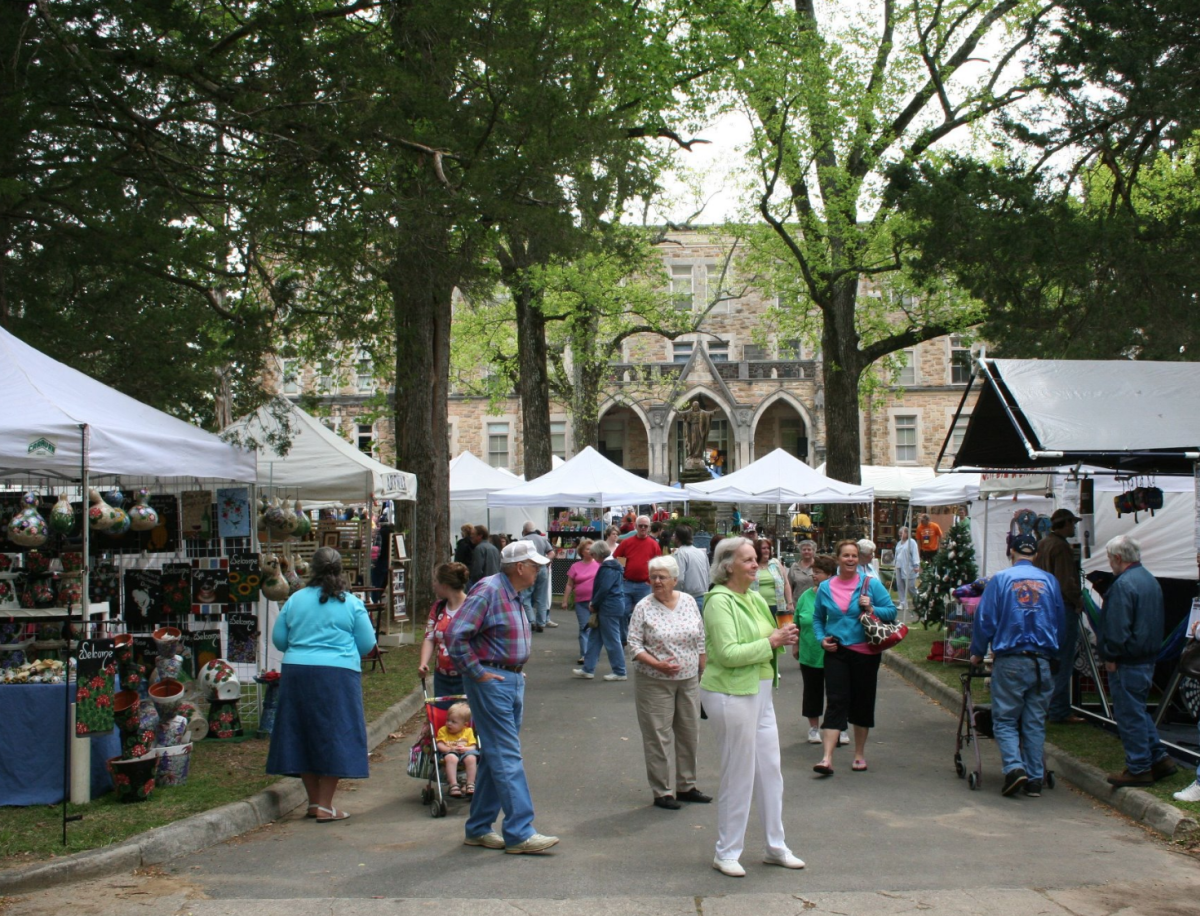 Artists and crafters from across the southeastern United States will make their way to the North Alabama town of Guntersville the third weekend in April to display their works of art and unique creations. Held alongside beautiful Lake Guntersville, Art on the Lake features the works of over 80 fine artists and craftsmen, and along with arts and crafts, festivalgoers are treated to food vendors, outdoor games and rides and a bakeshop. This year's event will also be a hybrid event, consisting of a modified live event to allow for safe shopping and an online show experience where art lovers can connect with their favorite vendors.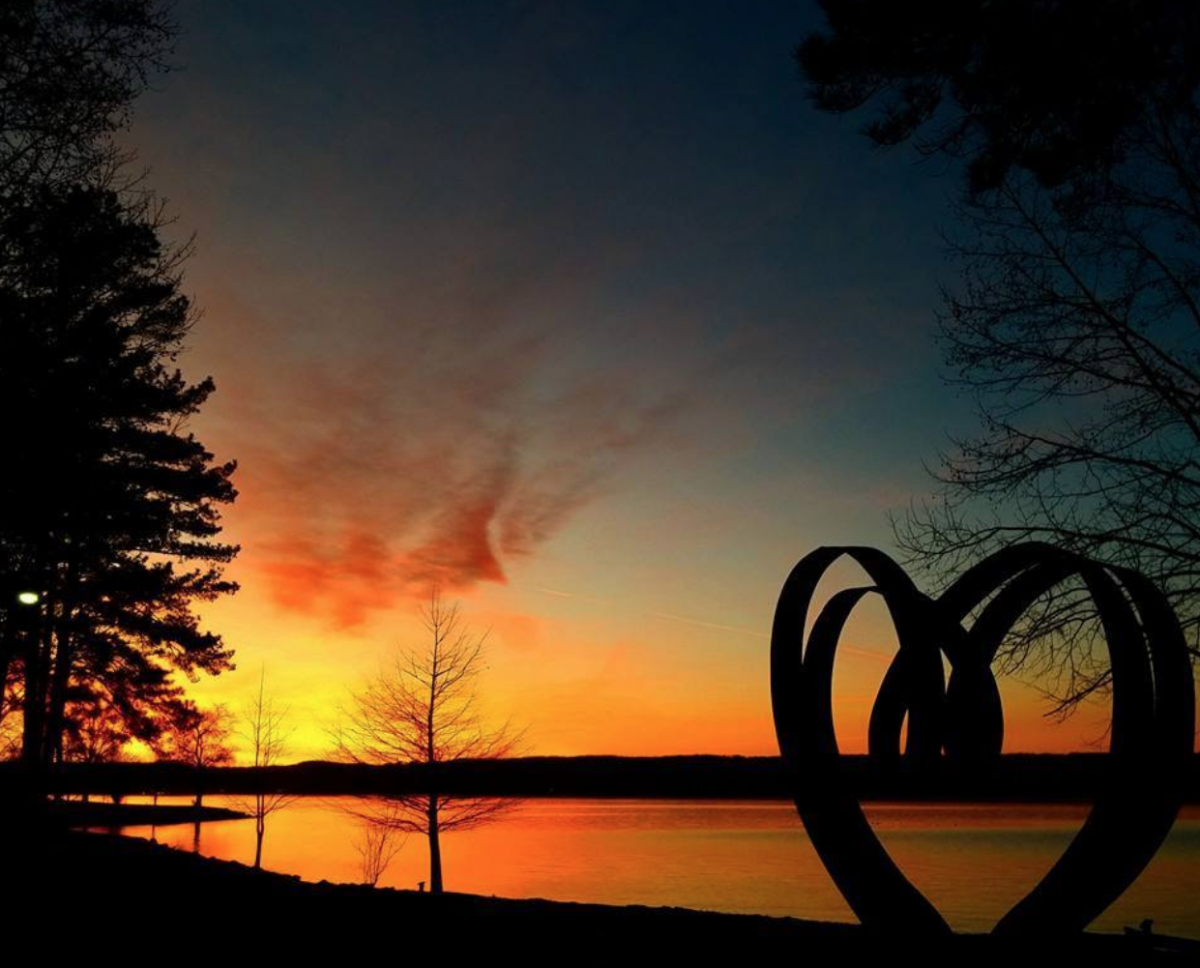 Art and music will come together next month when a scaled-back version of Panoply makes it way to downtown Huntsville. "A Taste of Panoply" will be held from April 23-25, 2021, in Big Spring Park and this year's event will have a slightly different look from previous years while providing the community with an opportunity to safely interact to celebrate and support the arts community.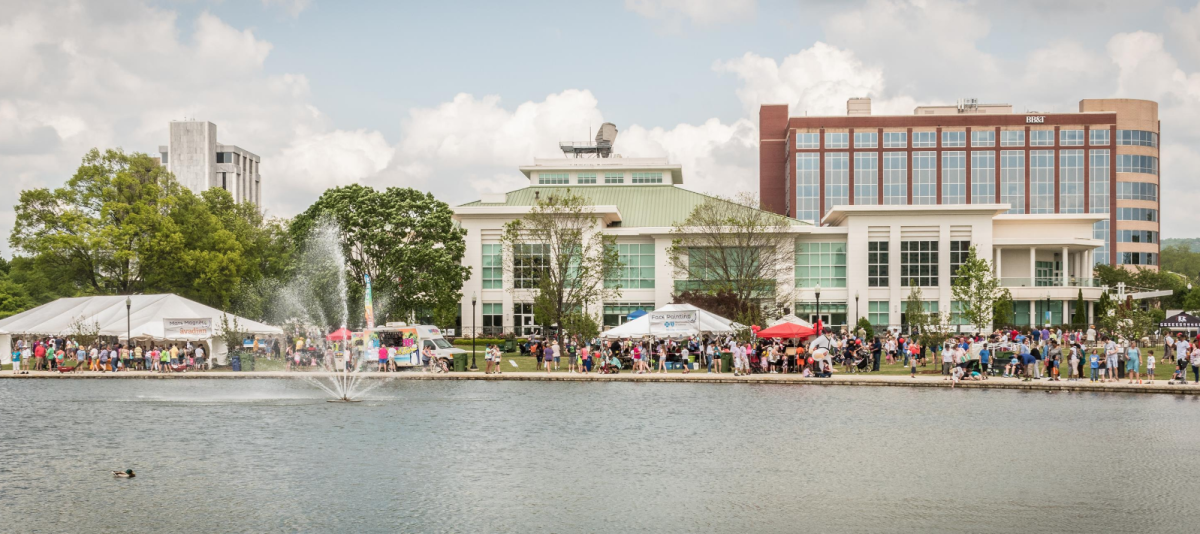 Moulton's berry delicious event returns at the end of this month for two days of family fun, fresh strawberries and live music. Now in its sixth year, the Strawberry Festival is set for April 30-May 1 with activities taking place at a new location, the Lions Club Fairgrounds.  
Festival hours are 10 a.m. to 8 p.m. on Friday, April 30 and 8:30 a.m. to 7 p.m. on Saturday, May 1. All activities will take place at the Lions Club Fairgrounds located at 455 School Street in Moulton unless otherwise noted. Admission is $1 before 5 p.m. and $2 after 5 p.m. both days. Proceeds benefit the Jesse Owens Runners' Club and local schools.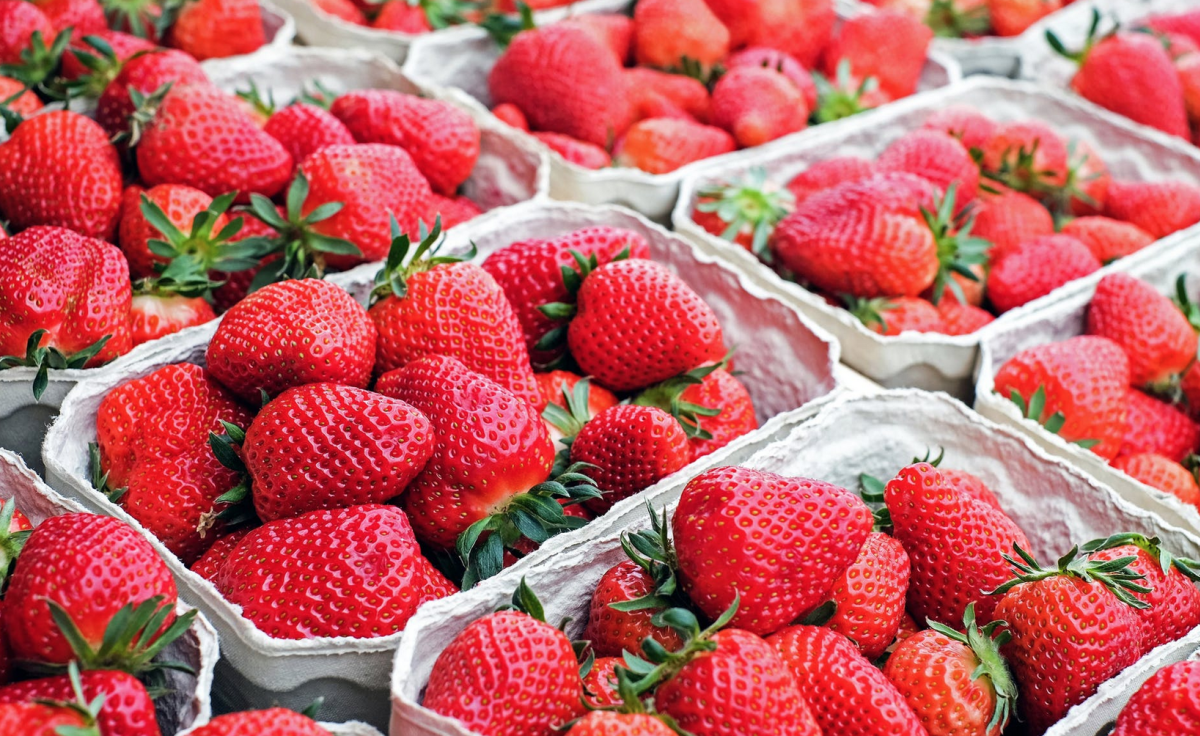 The reenactment of a law enforcement raid on a moonshine still will take place the first Saturday in May at the LaGrange College Site Park located in Leighton. Set for May 1, 2022, Recall LaGrange's Distillery Raid on the Mountain offers a day of living history events, Civil War displays and demonstrations, arts and crafts, musical entertainment and more. The event commemorates the 191st anniversary of the LaGrange College and Military Institute, Alabama's first college.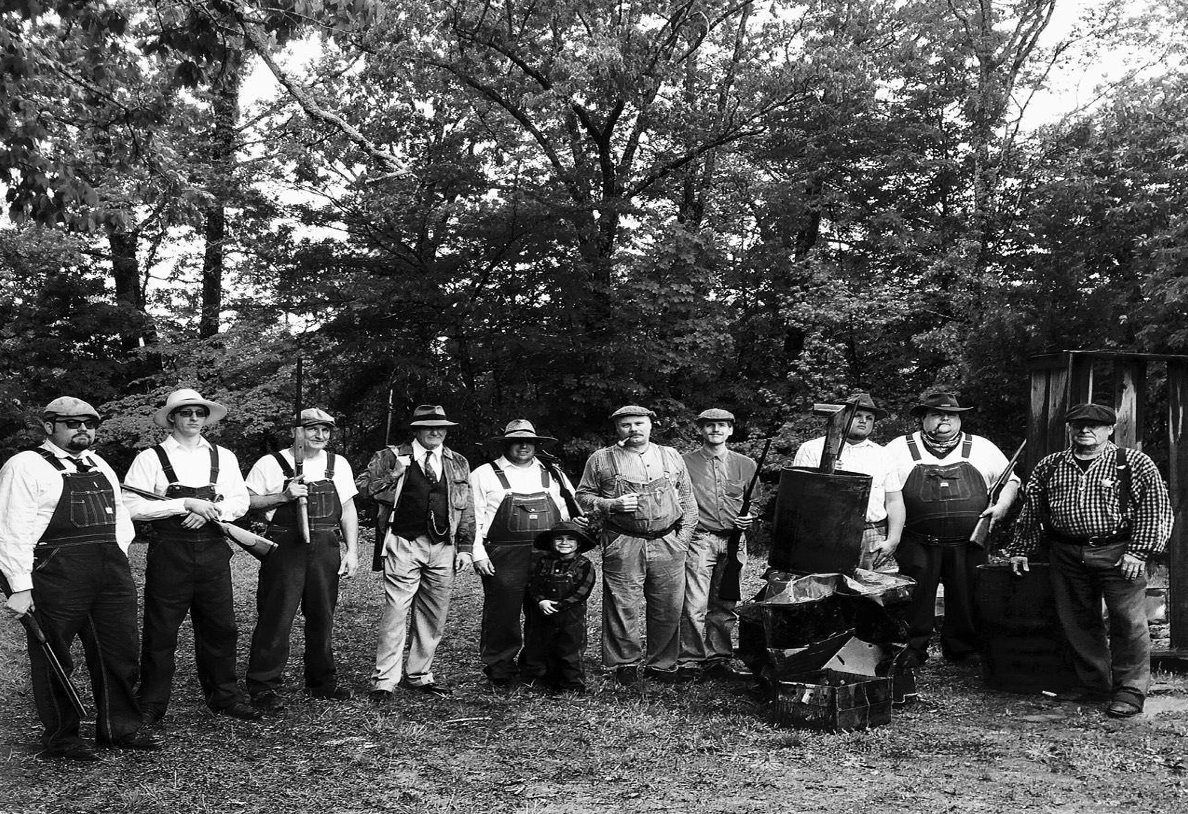 Patterson Hood and John Paul White will be among the featured performers at the upcoming "Swampathon" virtual fundraising event for the Muscle Shoals Music Foundation. The event, which will be held on Saturday, May 8 from 1-7pm will be patterned after an old-fashioned telethon and will feature performances, a silent auction, and appearances by local community leaders. Hood and White will be playing live at Muscle Shoals Sound studio at 3614 Jackson Highway. Spooner Oldham, David Hood and Kevin Holly have also committed to support the fundraiser with live performances.
"Swampathon is shaping up to be anything but ordinary," said MSMF Executive Director Debbie Wilson. "We are bringing on the fun, the funk, the corded phones and the groovy t-shirts to support the studio's economic recovery plan. Expect great music, passionate fans, and sneak peeks into the studio's most sacred corners."  Contact Debbie Wilson 256-710-5088 for more info.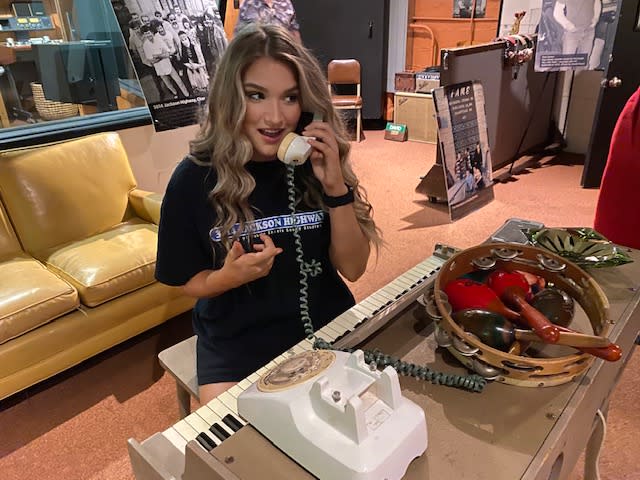 Limestone Sheriff's Rodeo
Plenty of rodeo action is expected to hit the dirt in the north Alabama town of Athens the third weekend in May during the Limestone Sheriff's Rodeo. Now in its 39th year, the Limestone Sheriff's Rodeo is set for May 14-15, 2021, and along with two days of high impact rodeo competition, organizers look to engage the community by offering several family-friendly events in the week leading up to the rodeo.
For 48 years, the Arley Day Festival, Car Show and Parade has brought colossal fun to the small North Alabama town with a day filled with free, family-friendly activities. Set for May 15, 2021, the one-day event is a celebration of the town of Arley, the heart of Smith Lake, complete with a parade, car show, arts and crafts vendors, games, horse rides, food trucks and more.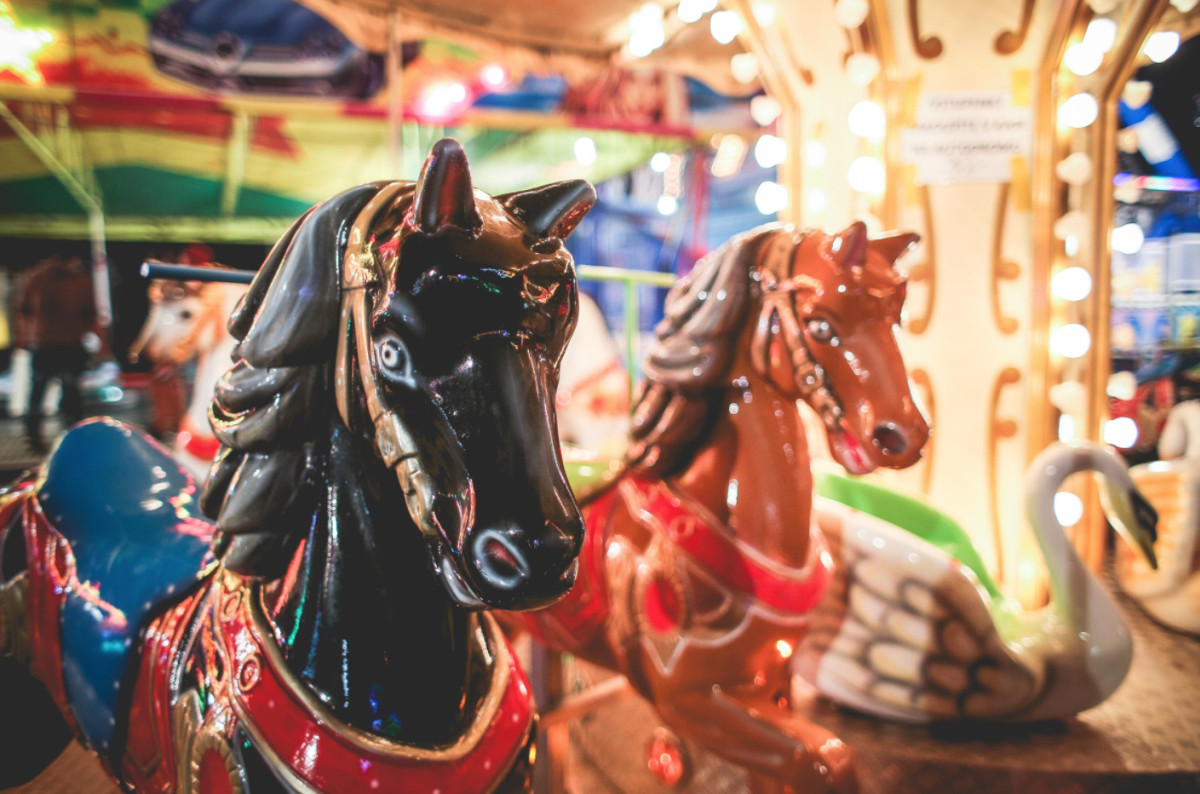 Alabama Jubilee Hot-Air Balloon Classic
More than 50 big beautiful hot-air balloons will fill the sky above Decatur, Ala., the last weekend in May during the annual Alabama Jubilee Hot-Air Balloon Classic. The colorful festival, set for May 29-30, 2021, at Point Mallard Park, features hot air balloons, live music, a balloon glow, motorcycles, antique cars and tractors, arts and crafts, fireworks, other family fun with activities on the ground and in the air.