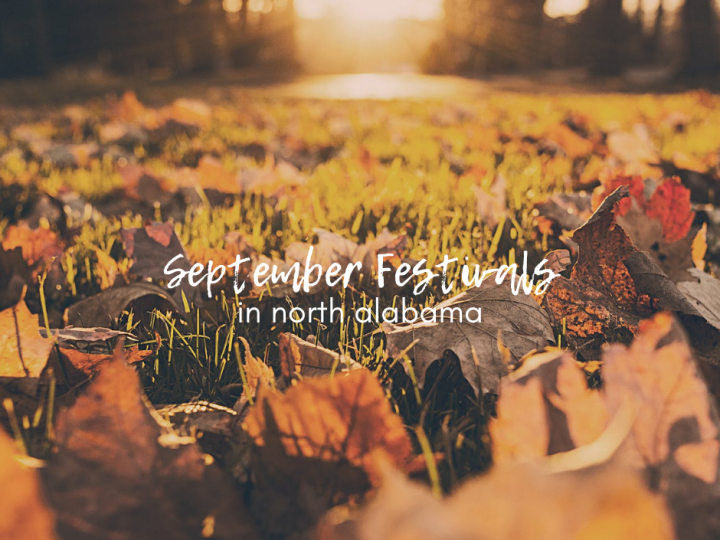 There are two months in the year when festivals are the most popular in North Alabama. One is May because it's finally warming up. September is the other because it is finally cooling down. As the temps dip down below scorching, make plans to attend some or all of these fun North Alabama festivals to celebrate the arrival of fall.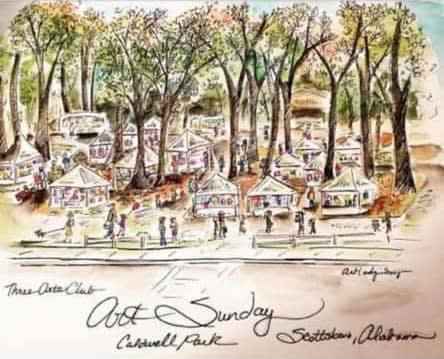 Art Sunday
More than 90 artisans and craftsmen will make their way to Scottsboro to participate in a juried show and offer their artworks and crafts for sale when the Scottsboro Three Arts Club holds its annual Art Sunday event on September 5 at King Caldwell Park. Along with arts and crafts, the event offers musical entertainment, children's activities, photography contests and food and beverage vendors.
Art Sunday features nationally recognized artists and emerging, local creators from across northern Alabama and southern Tennessee. You will have the opportunity to shop the work of 90-plus artists and makers between the hours of 9am-5pm. The art exhibition is held rain or shine. Admission is $3 for adults and $2 for students.
Two photography contests will be held as well, one for youth and one for adults. The first place winners for the youth contest will win a digital camera donated by Unclaimed Baggage and the second and third place winners will receive a Walmart gift card. Winners for the adult contest will receive a Walmart gift card.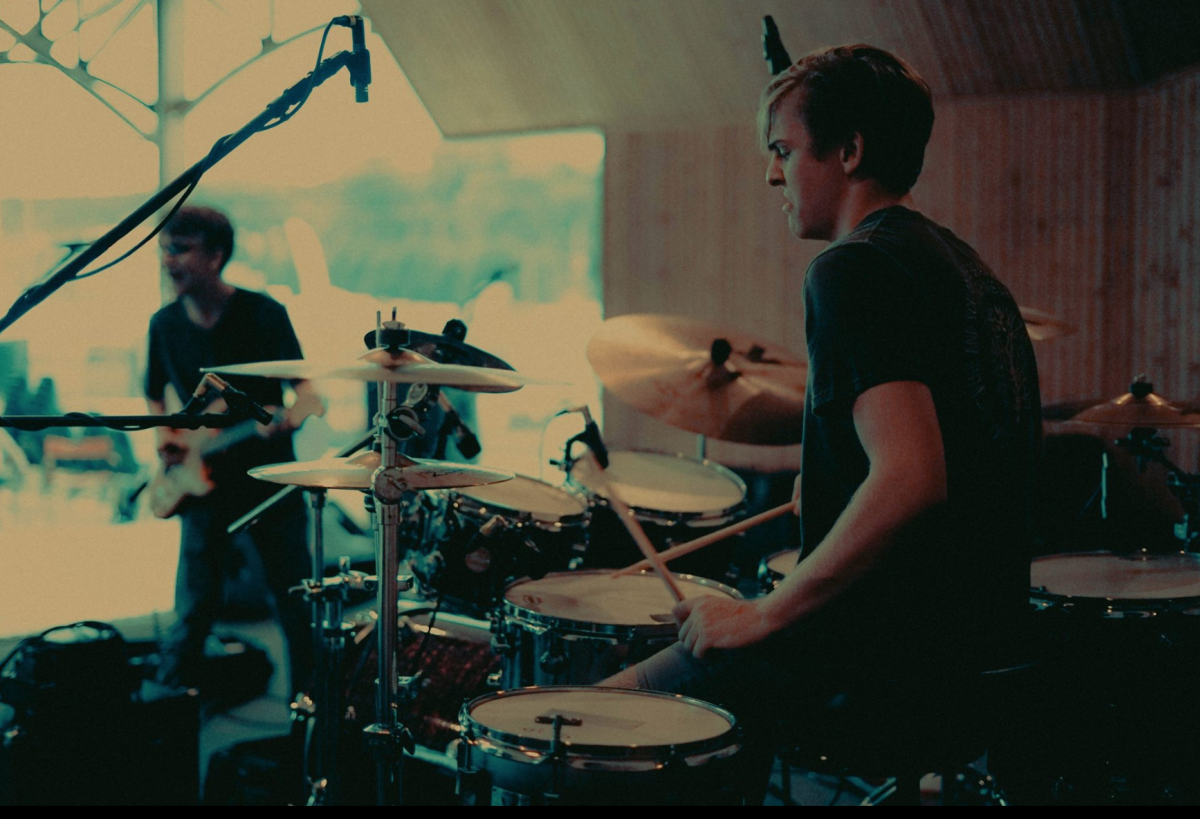 Boom Days
Boom Days is a two-day festival centered on music, art, and historical artifacts and pays tribute to the City of Fort Payne's humble beginnings and rich cultural past. Set for September 17-18 in downtown Fort Payne, Boom Days Heritage Celebration offers live music, a children's entertainment area, arts and crafts, model train exhibit and museum tours at the Fort Payne Depot.
The two-day event kicks off Friday, September 17 with live music from 6-9:30pm. Live music returns Saturday morning, September 18, at 10am running continuously until 9:30pm and the streets and parks will be filled with arts and crafts, artists and artisans as well as numerous food vendors.
Over a dozen acts are slated to perform during the two-day event culminating Saturday evening with headliners Bellamy Brothers (6pm) and Sawyer Brown (8pm). Friday's featured acts include Damon Johnson and Aeromyth, "Ultimate Tribute to Aerosmith." Local acoustic acts are set to perform throughout the day Saturday at the Coal and Iron building from 10am-3pm. and music can be heard at the pavilion in City Park from 10am-2pm. There also will be musicians performing up and down Gault Avenue and interacting with the crowd from 11am-1pm. All music is presented for free.
The children's area was a huge success when the event was last held in 2019 and even more activities are planned this year including entertainment from Katie Sunshine Hola Hoop girl, frisbee dogs, youth performances from the Fort Payne Robotics, dance performers, and taekwondo demonstrations. A $10 wristband gets festivalgoers unlimited pony rides, inflatable slide and access to a new interactive sports game and includes five tickets to use on meltdown ride, bungee jump, rock climbing wall, new spin art, balloon animal or face painting. Children activities are on September 18 from 10am-4pm. The Depot Museum will also be open for tours 10am-3pm and the model train exhibit will be on display 10am-8pm at 504 Gault Avenue.
(photo courtesy of Boom Days)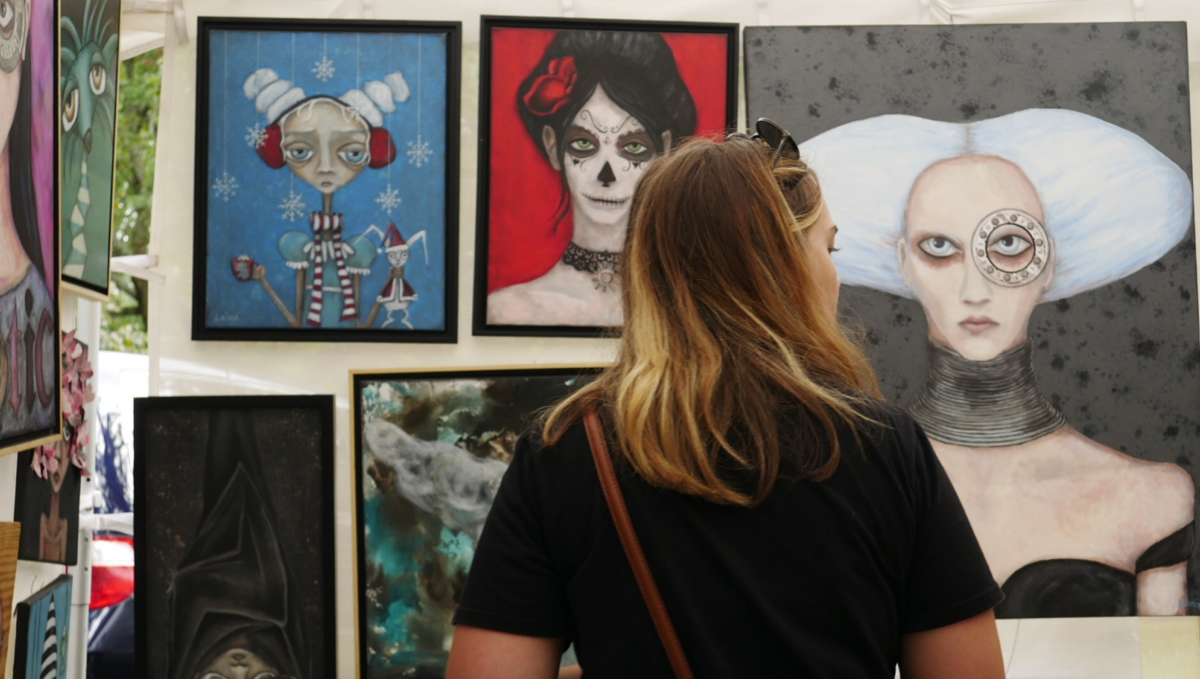 Monte Sano Art Festival
The Monte Sano Art Festival has been an enjoyed tradition in Huntsville for two decades. The 2021 festival will be September 17-18 and will feature more than 150 of the region's finest artists in an array of wonderful media. Along with the outdoor festival exhibitors, 2019 will welcome local food trucks and musicians throughout the park. The Monte Sano Art Festival is always a highlight of the arts calendar!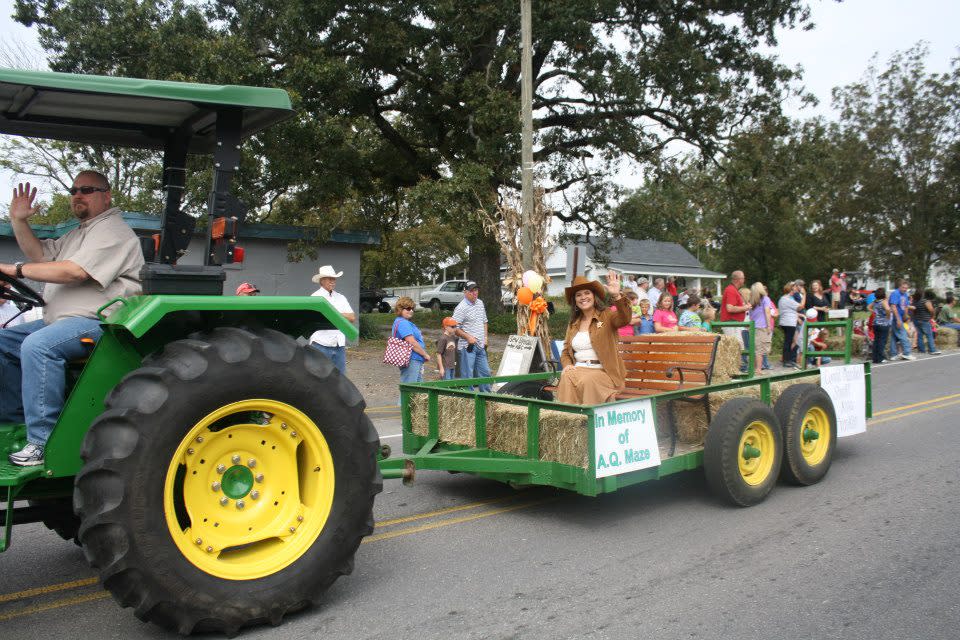 Eva Frontier Days
Located off of Interstate 65 in North Alabama, the town of Eva is coming together September 17-25 to serve up a week of old-fashioned fun and games. Eva Frontier Days features a greased pig chase, a frog jumping contest, a parade, antique tractors, a hayride, and much more, providing several days of wholesome entertainment for all ages.  
A rodeo gets the weeklong celebration going at Frost Farms located at 1718 Frost Road. The family-friendly event will be held September 17-18 at 7pm at Frost Farms located at 1718 Frost Road.
The Eva Frontier Days Beauty Pageant takes place at 10am, Saturday, September 18 at Charlie's Vineyard at Frost Farm located at 1684 Frost Road. A hayride is set for 6:30pm, Tuesday, September 21 with the route beginning at the Eva Saddle Club Arena located at 1718 Frost Road. Cost is $1 per person and includes a free hotdog and drink at the end of the ride. Westside Baptist Church will host an old-fashioned hymnbook singing on Thursday, September 23 at 7pm. The agenda for Friday, September 24 consists of music on the square at 6pm. Slated to perform under the entertainment tent is Southern Way and admission is free.
The big day gets underway on Saturday, September 25 beginning at 9am with an arts and craft show, food vendors and an antique tractor and car show. Additional activities include a parade at 11am, live entertainment at 12:30 and 2pm. featuring David Davis and the Warrior River Boys and a pig-calling contest at 3pm. The day wraps up at the ball fields with the frog-jumping contest at 4pm followed by the greased pig chase at 5pm.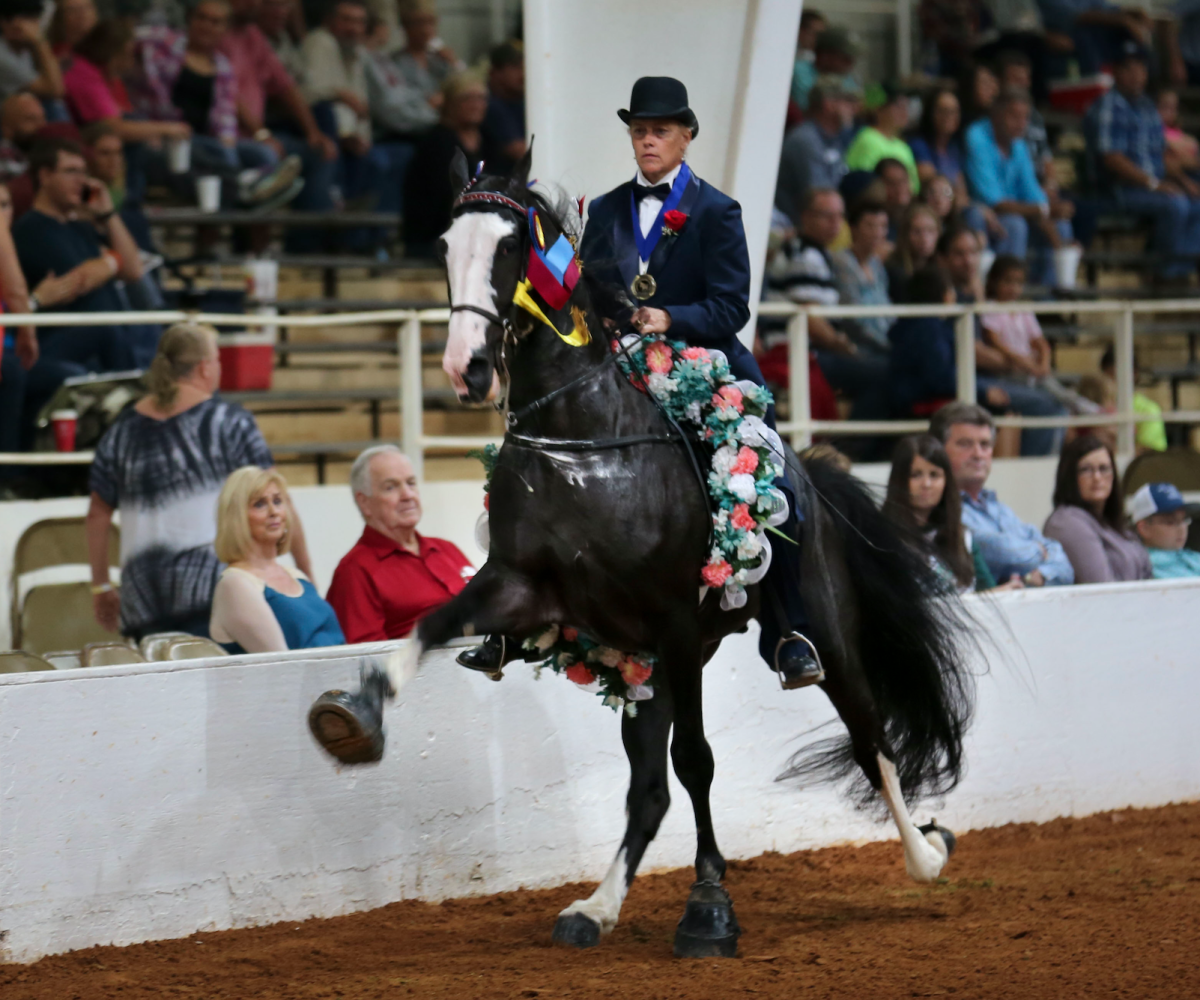 World Racking Horse Celebration
A new World Grand Champion will be named next month when the Racking Horse Breeders Association hosts the annual World Celebration. Now in its 50th year, World Celebration is considered the largest Racking Horse show in the United States with nine days of exciting horsemanship and competition.
Set for September 17-25, the World Celebration offers over 180 classes for children, adults, amateurs and professionals during the nine-day competition. The public is invited to come out each night to witness some of the top equestrians from across the United States in action and experience the excitement of crowning a new grand champion.
The Racking Horse Breeders Association of America will follow all CDC and State of Alabama guidelines for Covid -19. Those attending are asked to practice social distancing and maintain a distance of six feet from anyone not in the immediate family or social group. Masks are requested and everyone is encouraged to wash hands often, using the sanitizer provided at the different stations within the Arena.
Billed as a family fun event, the World Celebration offers a variety of activities in addition to the horse competition. Activities include a barn decorating contest and nightly consignment sales. On Saturday night prior to announcing the World Grand Champion, children are invited to participate in the stick horse class. This event allows children to bring their own stick horse for friendly competition in the arena. The world championship culminates with the announcement of the new World Grand Champion.
Shows are held nightly at 6pm at the Morgan County Celebration Arena located at 67 Horse Center Road (off Highway 67 East) in Decatur. Nightly admission is $5 per person.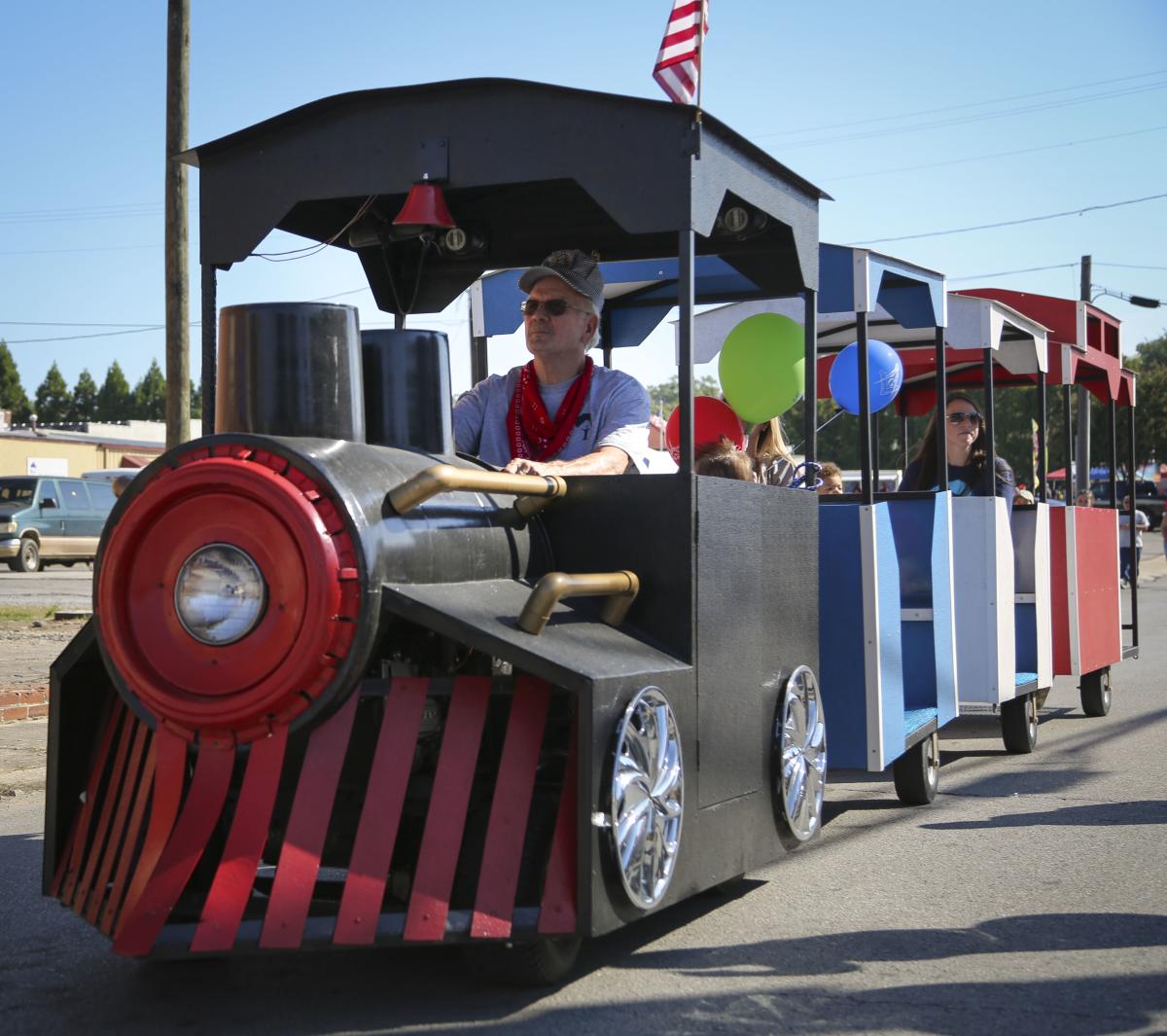 Hartselle Depot Days
The Depot Days Festival rolls into Hartselle on September 18, bringing a day of family-friendly fun and entertainment to the historic depot and downtown area. The free event is a tribute to the railroad industry and its contribution to Hartselle and the North Alabama region. In addition to the one-day celebration, there are several activities planned leading up to the event.
Now in its 40th year, the Depot Days Festival gets underway on September 18 at 8am and lasts until 4pm. Activities include a car, truck and motorcycle show, music performances by Brick Avenue, Mike Walker & Friends and Tri County Grass, food vendors, an art show, crafts, a tractor and engine show, and a variety of fun and games for children.
Additional activities leading up to the festival for the public to take part in include a community-wide worship service located at 35 Tabernacle Road SW in Hartselle on Sunday, September 12, the Down Memory Lane program at the Hartselle Church of Christ on September 14, Youth Glow Night on Railroad Street on September 15 and a community-wide pep rally at Hartselle High School on September 16.
Trail of Tears Commemorative Motorcycle Ride
Motorcyclists from across the southeast will come together on September 18 for a scenic ride across north Alabama to honor Native American Indians that once traveled through the region. Now in its 28th year, the Trail of Tears Commemorative Motorcycle Ride travels from Bridgeport in the northeastern part of Alabama to the northwestern town of Waterloo, and along with the celebratory ride, there is a kick-off rally and a three-day Indian Festival for the public to take part in.
The Trail of Tears Commemorative Motorcycle Ride begins at the Alabama/Tennessee state line on U. S. Highway 72 in Bridgeport with riders departing at 8am on Saturday, September 18. The ride travels U. S. Highway 72 West to I-565 West arriving at Redstone Harley-Davidson at approximately 10:30am for an official ride rest and lunch stop. At 12pm, riders will depart onto Mooresville Road to Highway 72 and head west through Athens and Florence arriving in Waterloo at approximately 2:30pm.
A kick-off rally offering children's activities, live music, a street dance, fireworks show and other free family fun for the public to enjoy is scheduled in downtown Bridgeport on Friday, September 17. Bikes will arrive from the Eastern Band of Cherokee Indian Reservation at 3pm and the official opening ceremony gets underway at 5pm. Bands scheduled to perform are Legacy Classic Rock Band (6pm) and Scott Collier and Midnight Special (8:30pm).
The town of Waterloo will host a free Indian Festival September 17-19 in remembrance of all those who walked the Trail of Tears. Presented by the Alabama Indian Affairs Commission, the three-day event offers live music on Friday and Saturday nights, flute and drum music and displays from Native American artisans and vendors. A River Walk Dedication Ceremony is scheduled for Saturday, Sept. 18 at 10am to honor those who experienced the forced journey with the grand entry slated for 1pm and bikes arriving around 2:30pm. The ride is held rain or shine.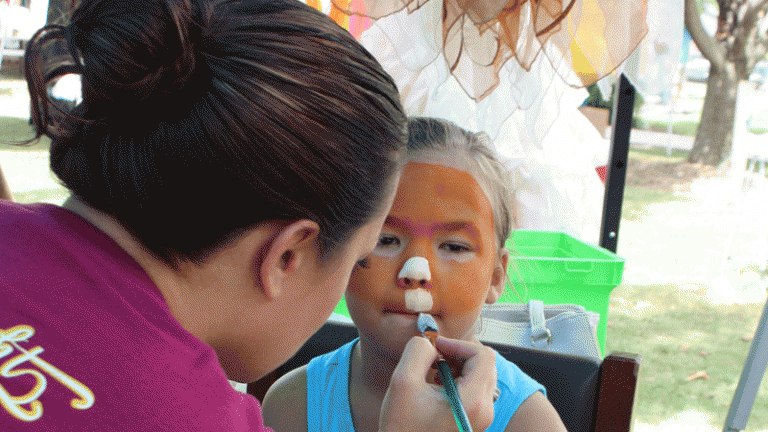 Red Bay Founder's Fest
Red Bay presents its annual Founder's Fest Saturday, September 25, and everyone is invited to the northwest Alabama town for a day of free family fun. Situated under the shade trees of Bay Tree Park, the one-day tribute to the town's heritage offers contests, arts and crafts sidewalk sales and live music.
The family-friendly event gets underway at 8:30am with the King and Queen's Train Ride of the winners of the beauty pageant, which will be held September 19 at Red Bay High School. At 9am, live music cranks up and festival-goers are encouraged to bring lawn chairs and picnic blankets and enjoy the sounds. A contest to see who has the best fried pie entries with the best tasting, most unusual and best of show taking home a cash prize, and there will be buck dancing, quilt, coloring and photography contests for participants to take part in.
Additional activities include arts and crafts and an antique car-truck-motorcycle-tractor show. The Red Bay Museum will be open for tours and Weatherford Library will host a book sale and will have entries for the quilt, photo and coloring contests on display. Merchants will offer sidewalk sales, specials and door prizes throughout the day. A variety of festival food will be available, and another crowd favorite are the giveaways to be presented. Prizes will be awarded to the largest family, longest distance traveled to the event, and youngest and oldest attendees.
Bay Tree Park is located between 2nd and 3rd streets, along 4th Avenue SE in downtown Red Bay.