Ok, so most of us probably prefer those sunny days when we can get outside and do fun things, but there's a lot of fun to be had on a rainy day in north Alabama, too. (cover photo by North Alabama Ambassador Robert Posey)
Go on a Cave Tour
It's always around 60ish degrees and dry inside Cathedral Caverns and Rickwood Caverns, which makes these two caves great for exploring on a rainy day.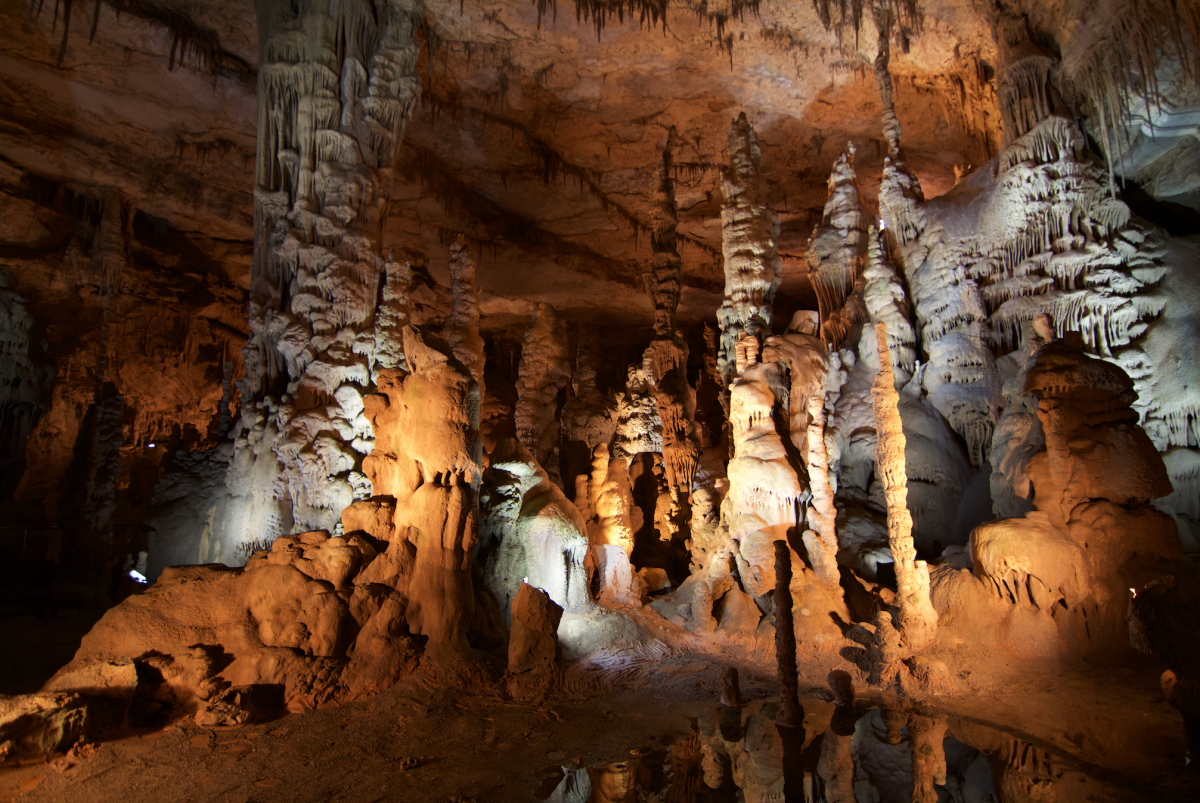 Cook Museum of Natural Science
You'll find so many cool things inside the in Decatur! The Cook Museum of Natural Science is an interactive immersion into North American Biomes, from deserts to oceans, to arctic tundra to hardwood forests. There's a huge aquarium, a replica cave, a tree house, and so many cool programs at the Museum. You can also grab a bite to eat at Nature's Table and shop in the Museum Store.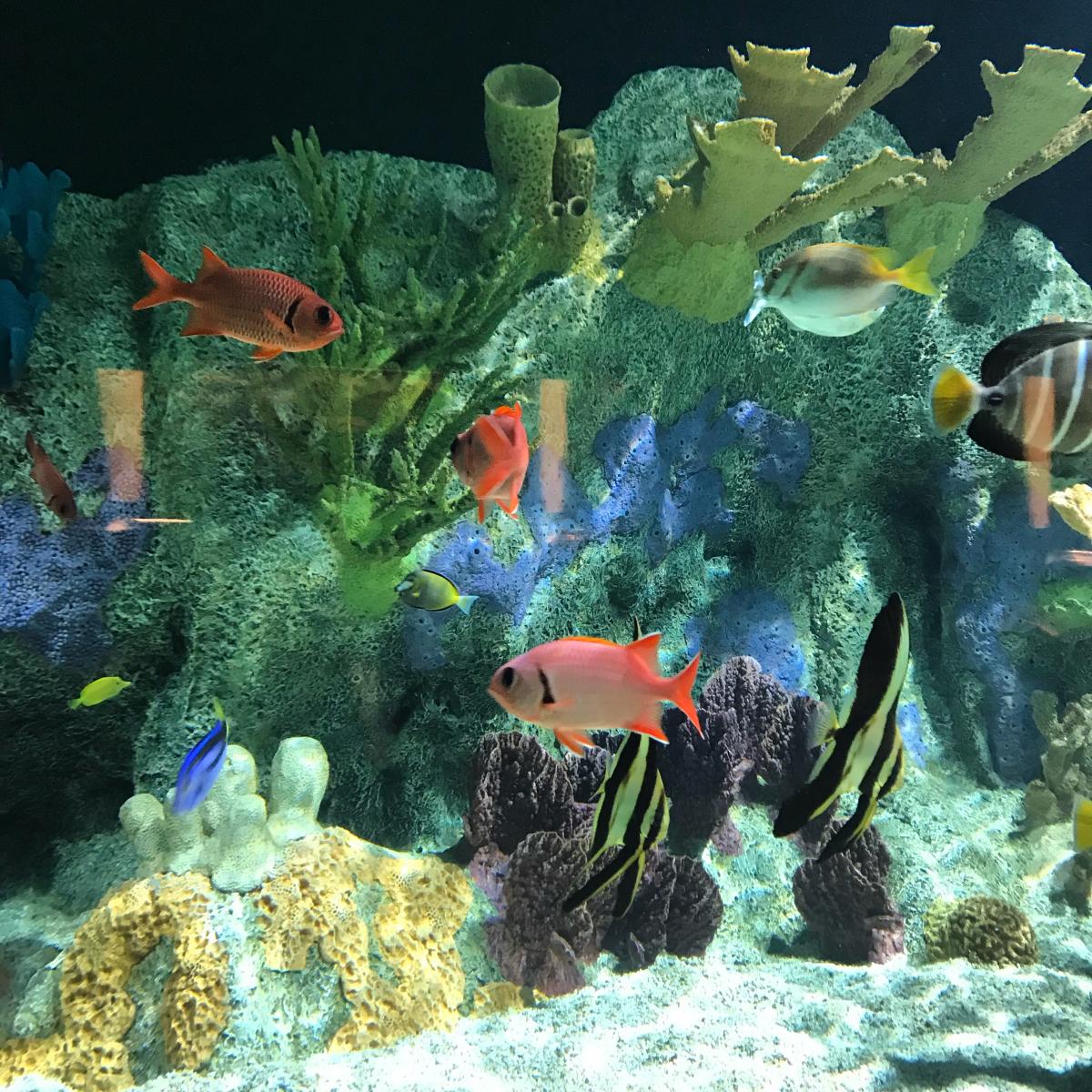 U.S. Space & Rocket Center
While there are some outdoor things you'll miss if you visit the Rocket Center on a rainy day, there's still so much to see and do inside. The Davidson Center is home to the Saturn V rocket and so many other cool space-related activities. You can also catch a movie in the IMAX theater with some popcorn and a drink.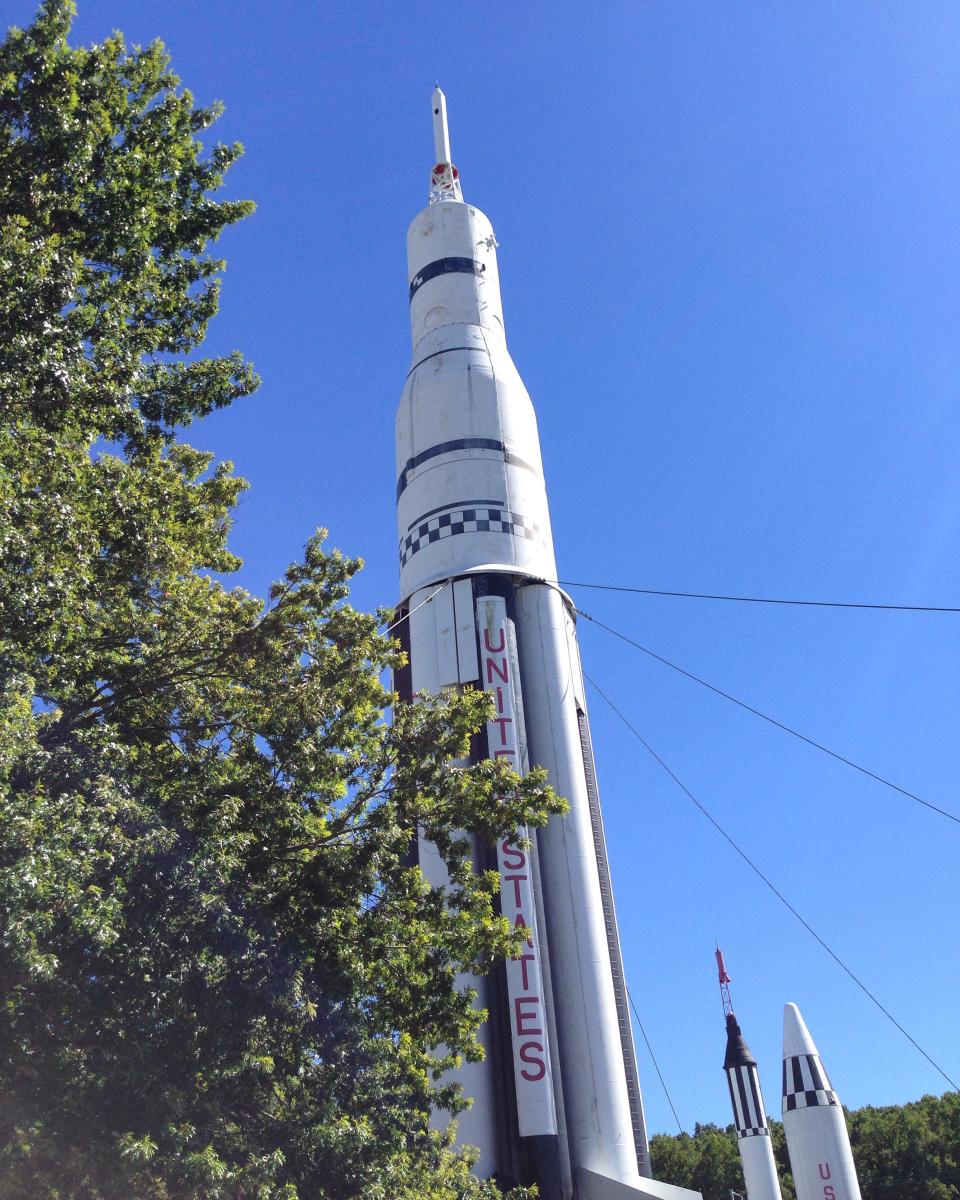 EarlyWorks Museum
EarlyWorks Museum is a lot of fun for kids and adults! It is the South's largest hands-on-history museum for kids, and kids can learn about Alabama history at this cool museum.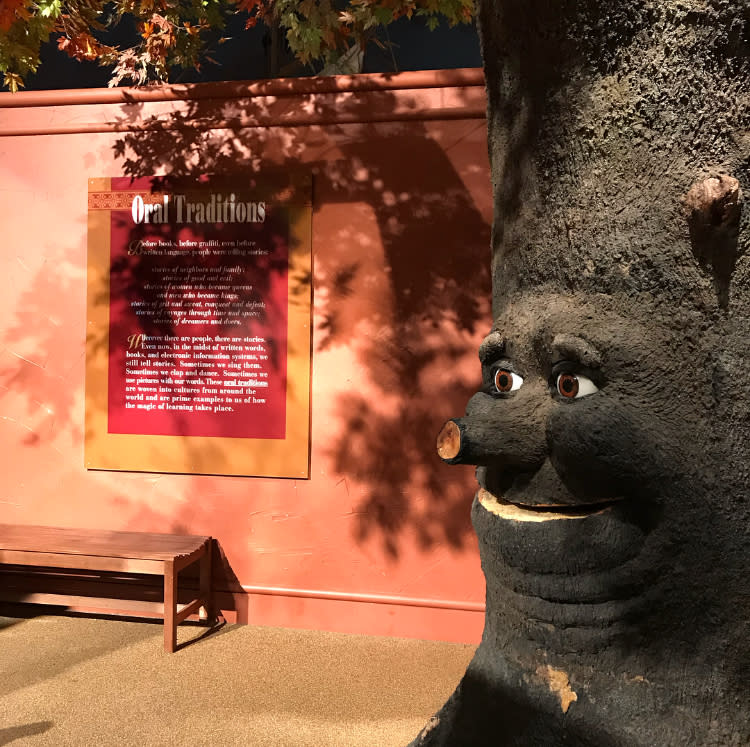 Huntsville Museum of Art
The Huntsville Museum of Art is a nationally-accredited Museum that fills its thirteen galleries with a variety of exhibitions throughout the year, including prestigious traveling exhibits and the work of nationally and regionally acclaimed artists. The Museum's own permanent collection is comprised of over 3,000 objects and also forms the basis for several exhibitions each year. In addition to its exhibitions, the Museum offers art classes for children and adults along with special programs, lectures, and musical presentations that add extra dimensions to the art work on display. And you can grab delicious lunch at Pane E Vino when you're done.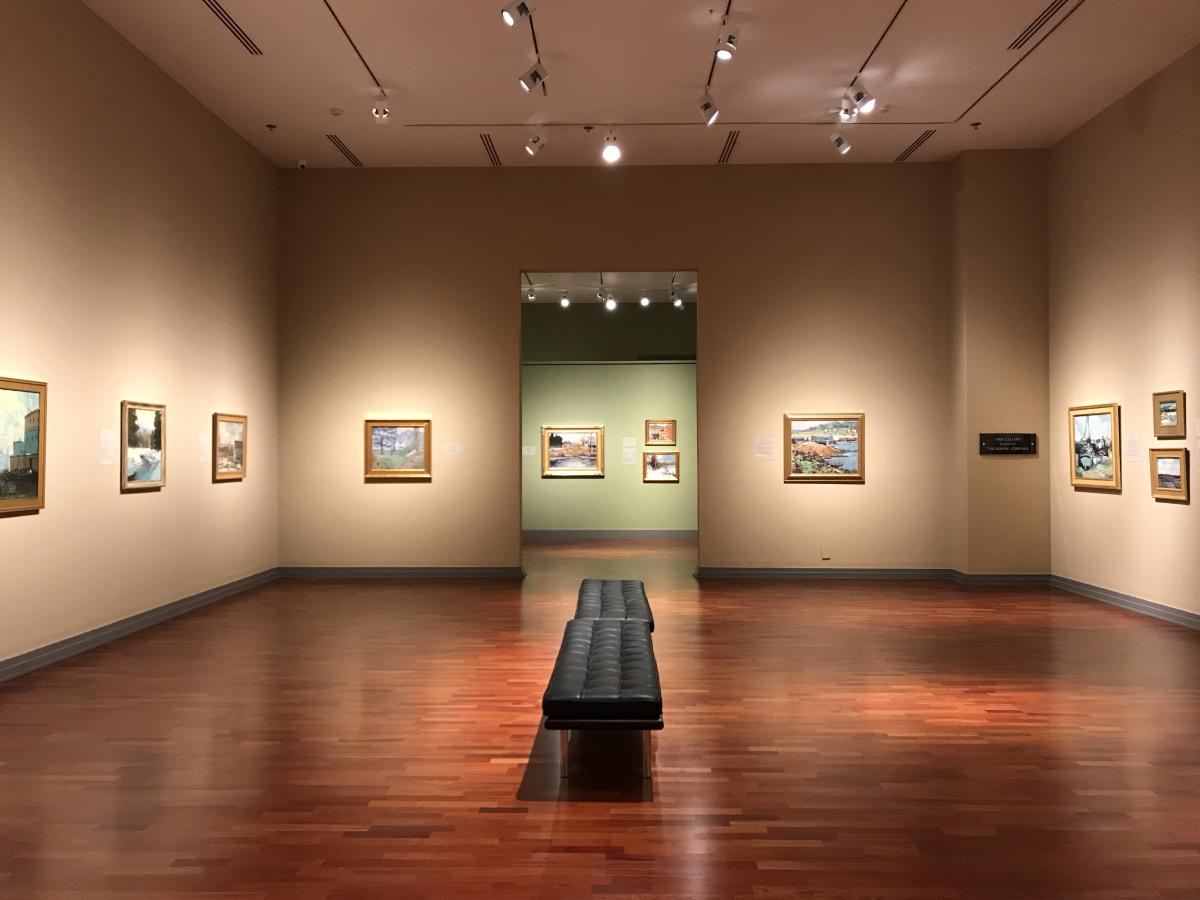 Jesse Owens Museum
Dedicated in June 1996 with the arrival of the Olympic Torch enroute to the Atlanta Games, the Jesse Owens Museum & Park is a tribute to the life and legacy of Jesse Owens, track and field great, who captured four Gold Medals in 1936 Berlin Olympics shattering Hitler's Aryan supremacy theory. Jesse's athletic and humanitarian achievements are depicted through interactive kiosks, displays, a rare documentary narrated by Owens, memorabilia and a museum store. The park includes a sharecropper birth home replica, bronze statue, 1936 Olympic Torch replica, interactive broad jump pit, Olympic Gold Medal tree, picnic pavilions, ball fields, basketball court, and a playground.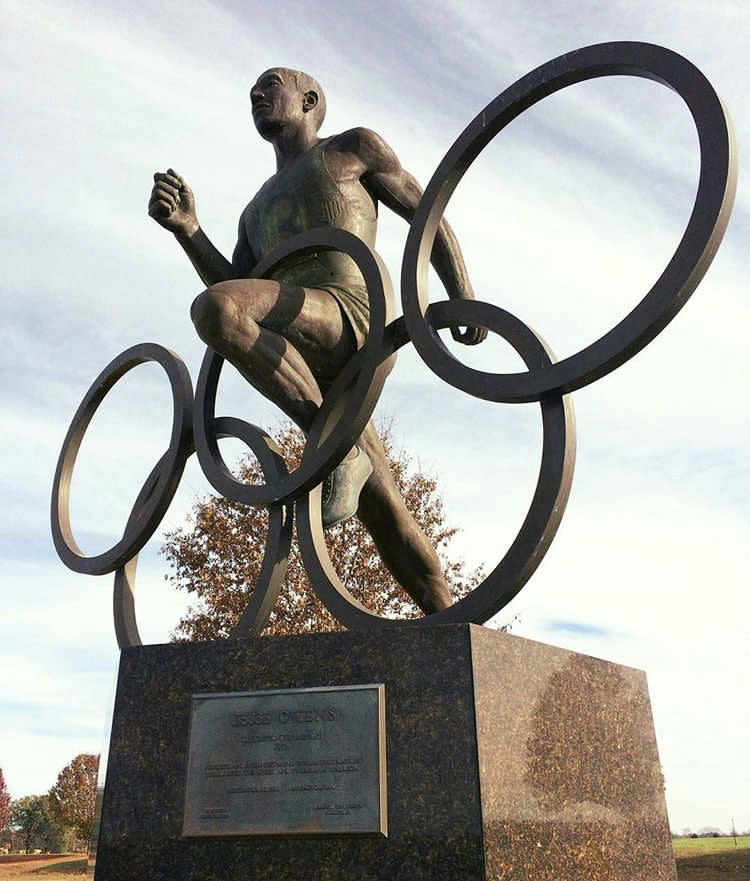 Alabama Music Hall of Fame
Get closer than ever to Alabama music greats like Nat King Cole, Hank Williams, Lionel Richie, and many others at the Alabama Music Hall of Fame. As you walk the hallowed halls, you'll discover the stories behind the songs from Alabama's most loved music legends. You can even record your own song!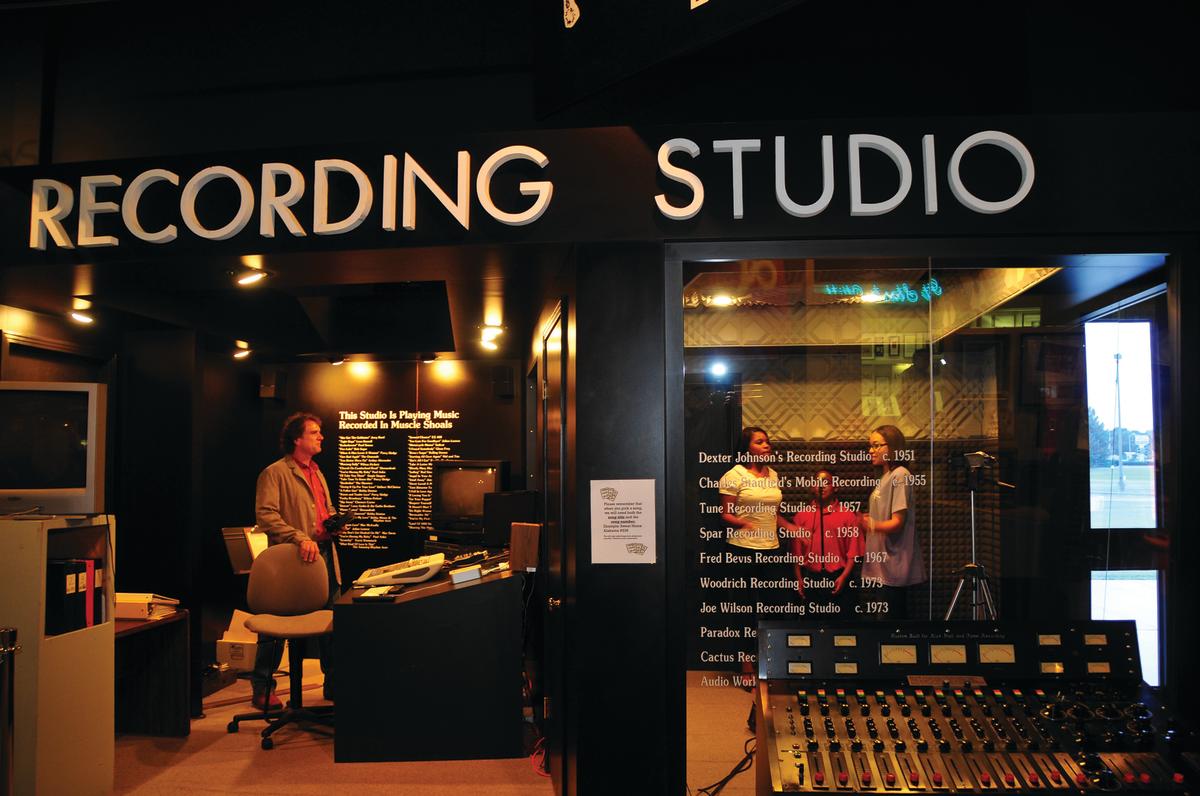 Visit a World-Famous Recording Studio
Visiting the Muscle Shoals Sound Music Studio and FAME Recording Studio where many legends like Aretha Franklin, Etta James, Wilson Pickett, Cher, Lynrd Skynyrd, Rod Stewart, Duane Allman, Paul Simon, Bob Segar, and so many more recorded their hits is a must! You'll be amazed at how many legendary artists recorded in the Shoals area!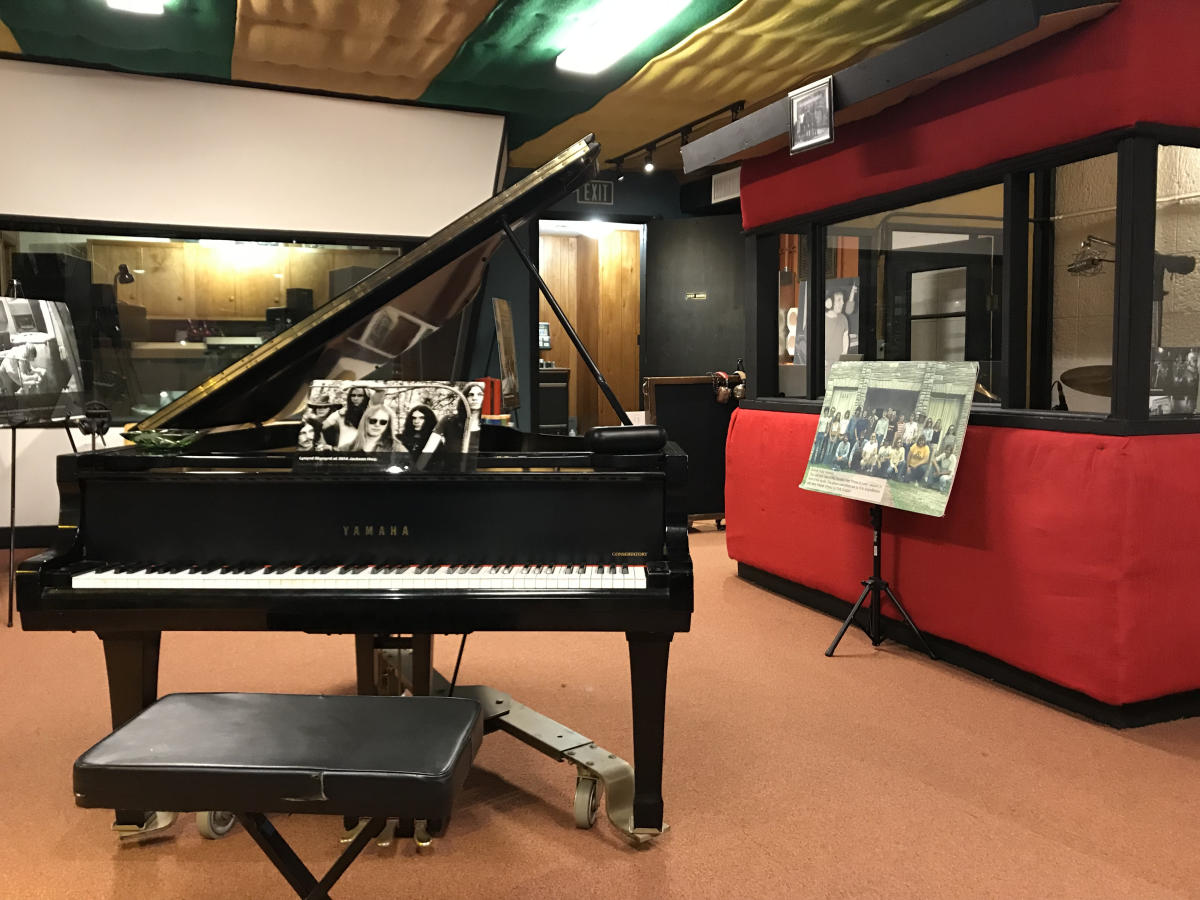 Alabama Veterans Museum
The Alabama Veterans Museum and Archives, located in the 100 year old L&N Freight Depot, has over 2,000 artifacts, medals, uniforms and wartime equipment on display from the Revolutionary War until present day. There are also over 1,000 books and 200 videos in their library. An educational program encourages school children to tour and learn about the fight for Bridgeport's stunning Depot Museum our freedom.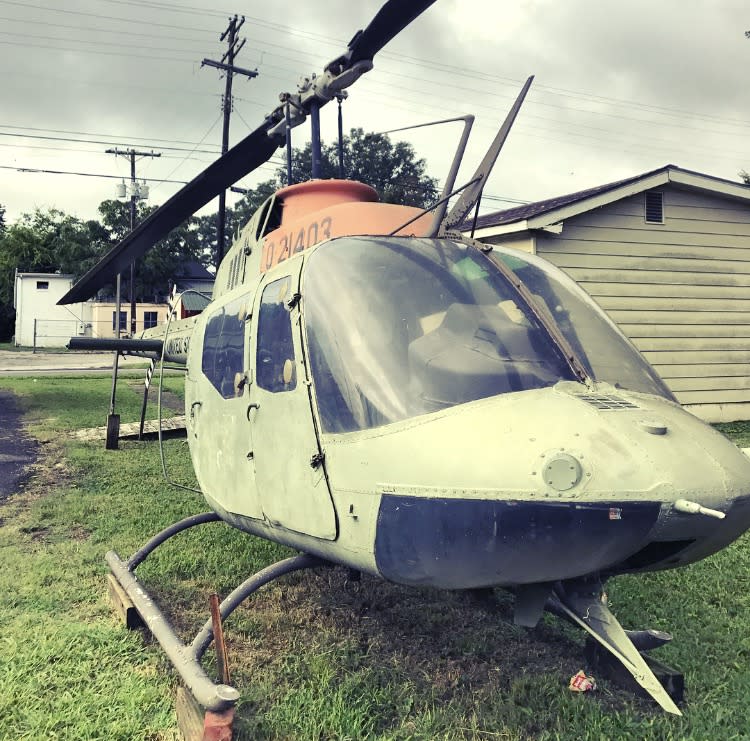 Carnegie Visual Arts Center
The Carnegie Visual Arts Center is a cultural, educational, and community-service organization providing an environment to promote learning, creation, and appreciation of the visual arts and to preserve one of the area's significant historical buildings. Completed in September of 1904, the Carnegie Library of Decatur, Alabama, was one of the 2,509 libraries built by the millionaire philanthropist Andrew Carnegie.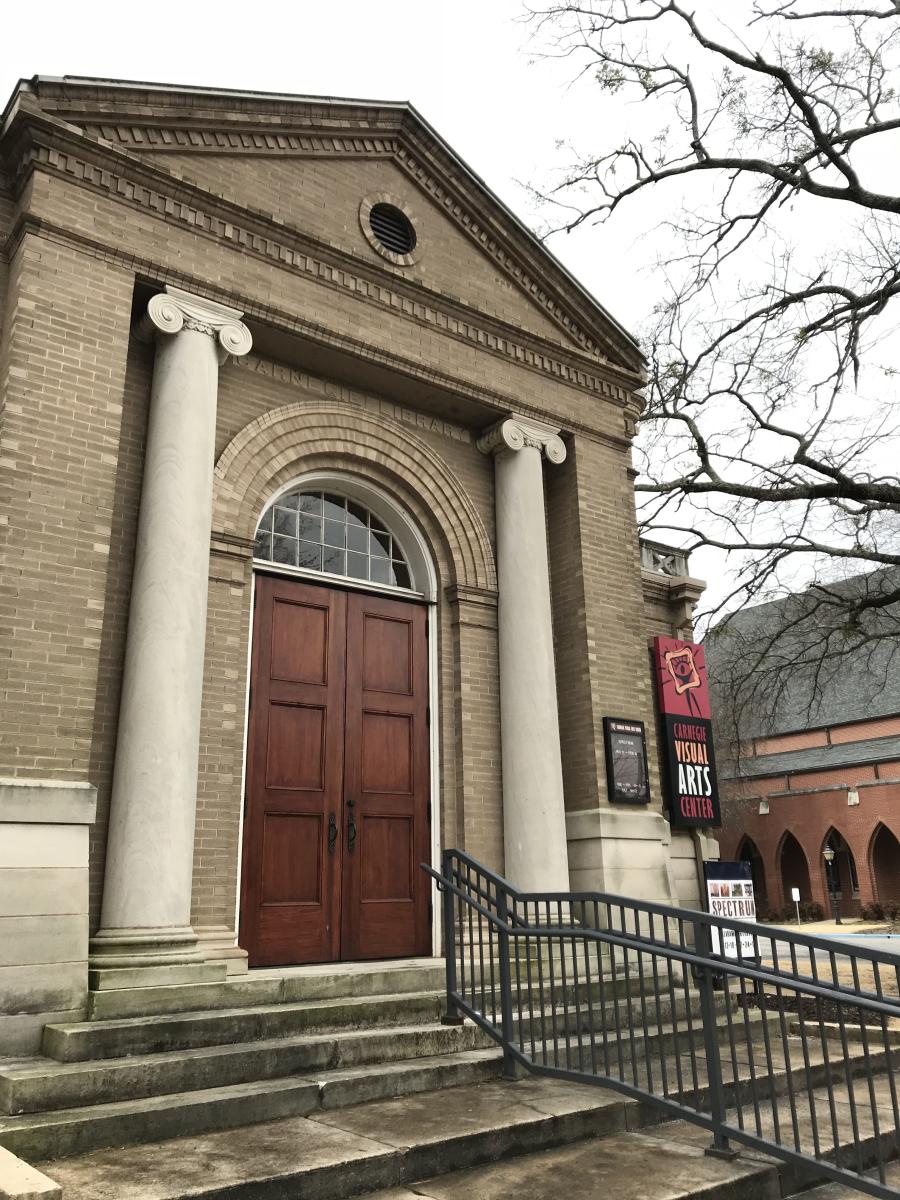 Mary G. Hardin Cultural Arts Center and Imagination Place
Mary G. Hardin Cultural Arts Center features three art galleries, Imagination Place Children's Hands-on Museum, a 72-foot working model railroad, and the Gadsden Community School of the Arts.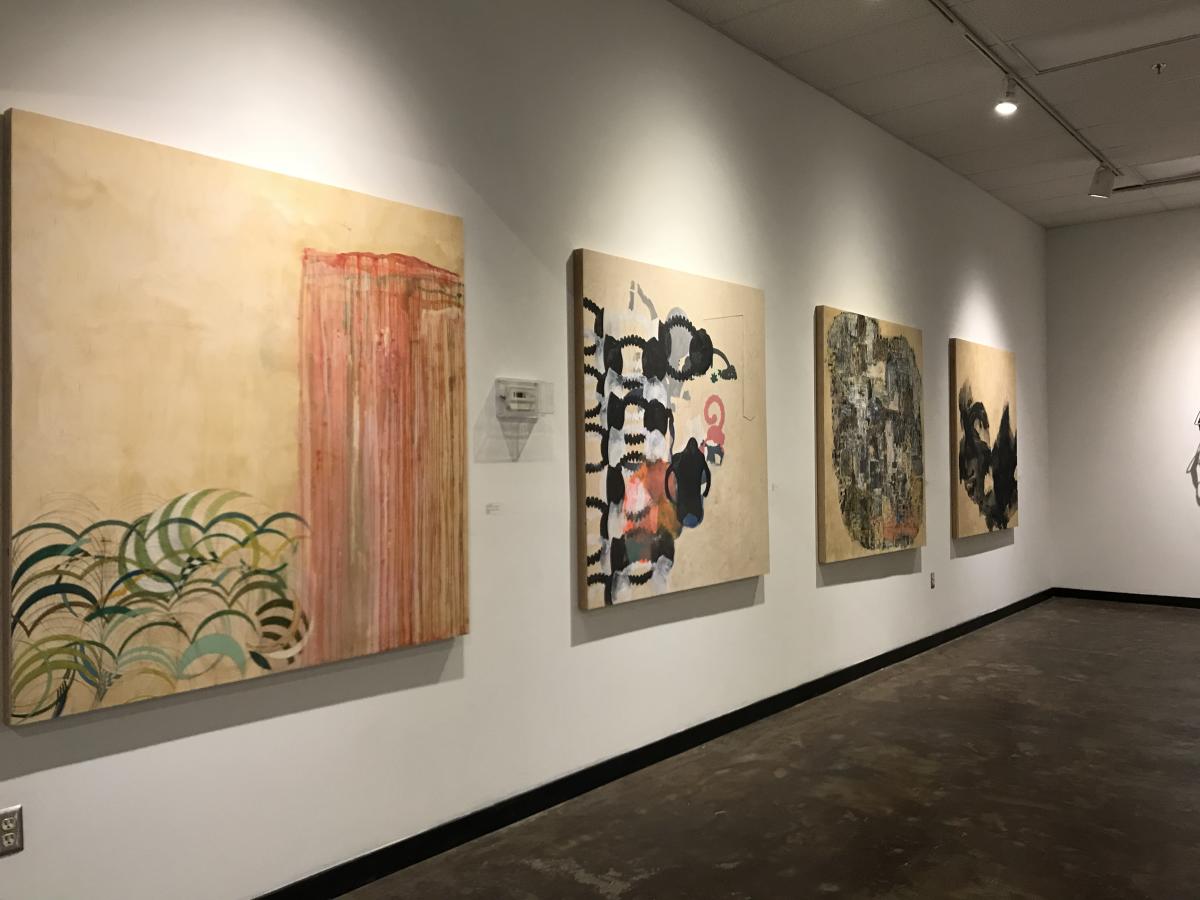 Unclaimed Baggage Center
Unclaimed Baggage Center has been in business for 47 years and all started when Doyle Owens went to Washington D.C. in a borrowed truck and a $300 loan. He originally sold the items at an old rented house, and it was a huge success. The rest, they say, is history. Today, you can find all kinds of items at Unclaimed Baggage, and you can take a break from the shopping and enjoy a delicious meal at Cups Cafe.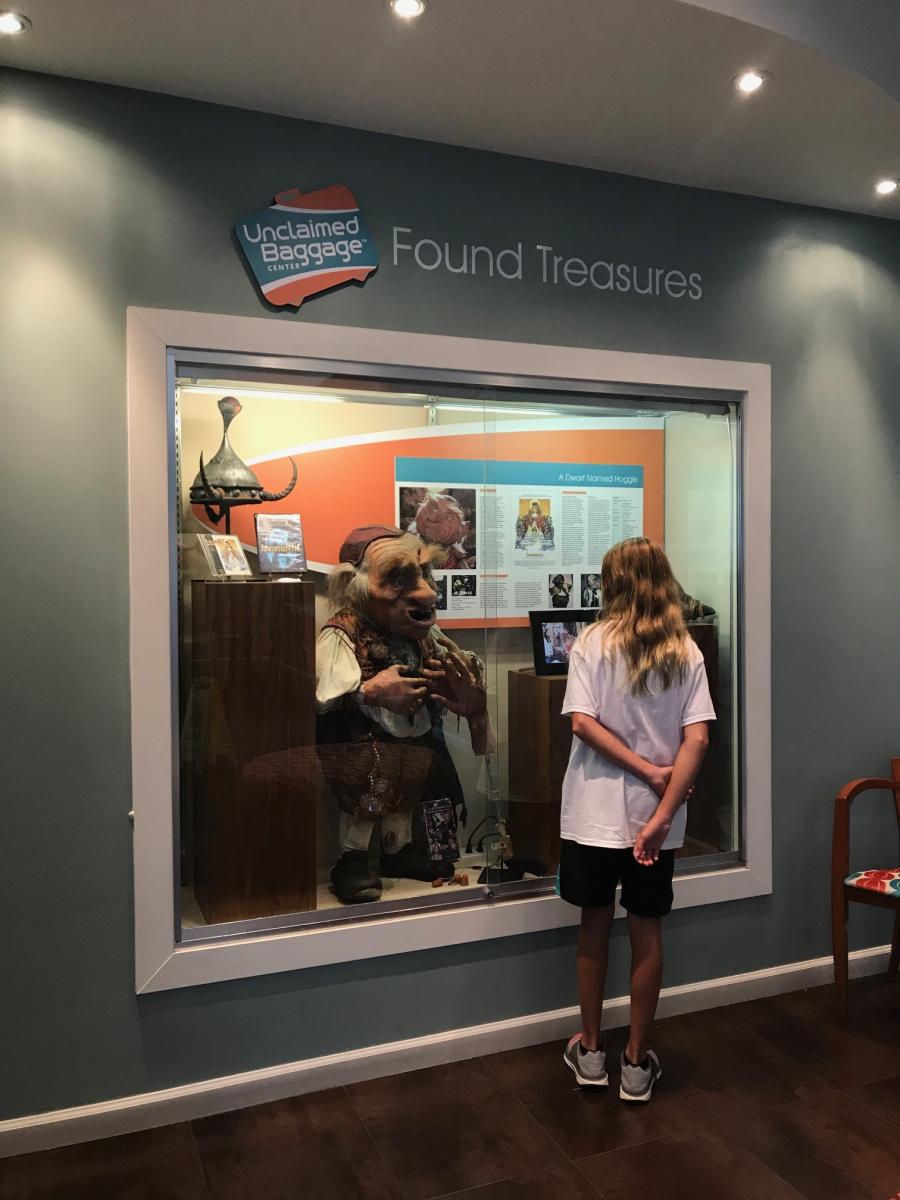 Red Bay Museum
The Red Bay Museum showcases various displays of artifacts of Red Bay's past and also a display of items donated by Tammy Wynette and family and friends of Tammy. A featured display is The Red Bay Depot, destroyed by fire in the early 1990s., which includes one of the Red Bay signs that was on each end of the depot building, ticket counter, benches, scales, several telegraph instruments and many other items related to the depot and railroad.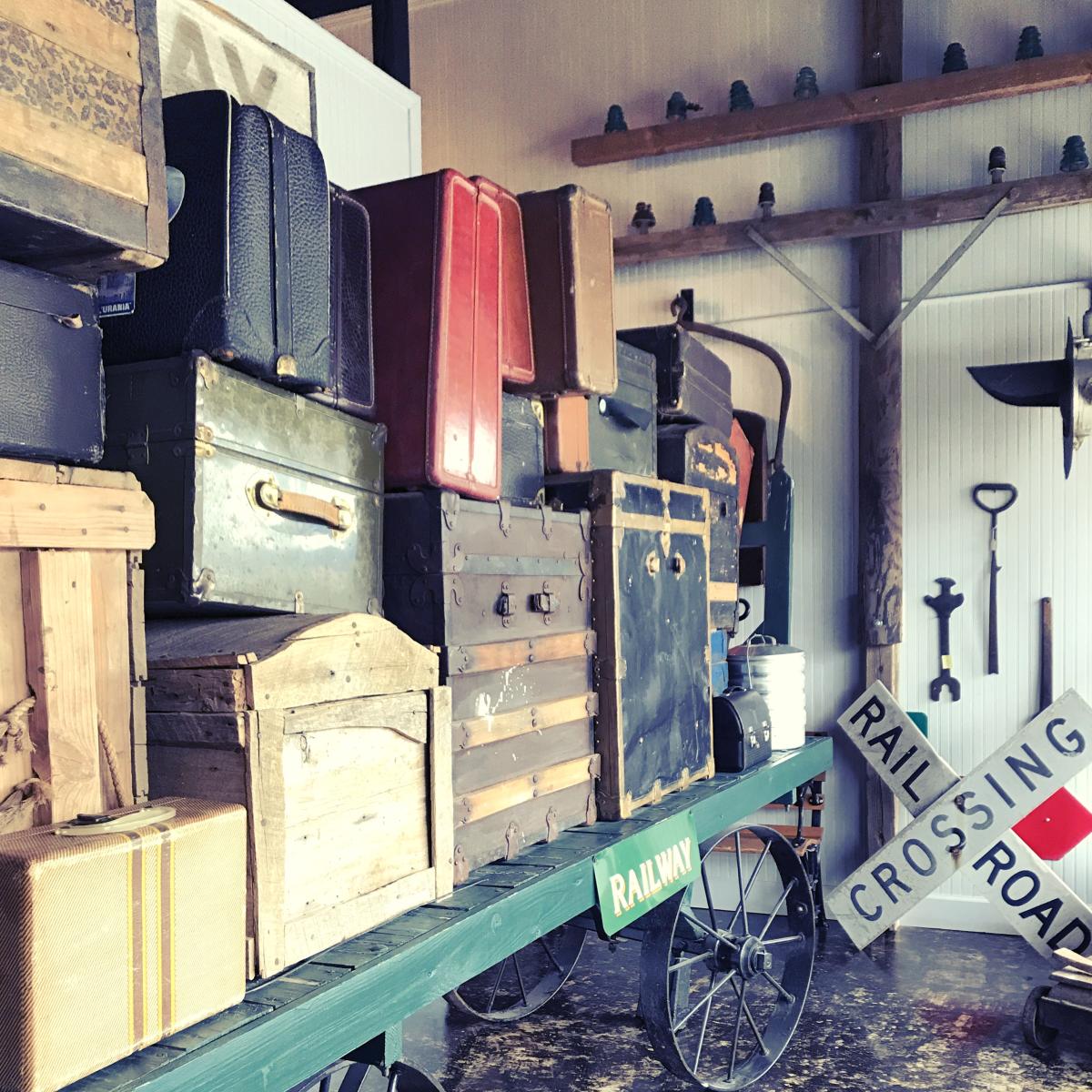 Visit a Historic Railroad Depot
The Scottsboro Freight Depot is one of three remaining pre-Civil War depots in Alabama. Built by the Memphis and Charleston Railroad in 1861, the Scottsboro Depot saw active service for 132 years. On January 8, 1865, Union troops defended the building against siege by Confederate infantry and artillery. Damage from the skirmish is still visible.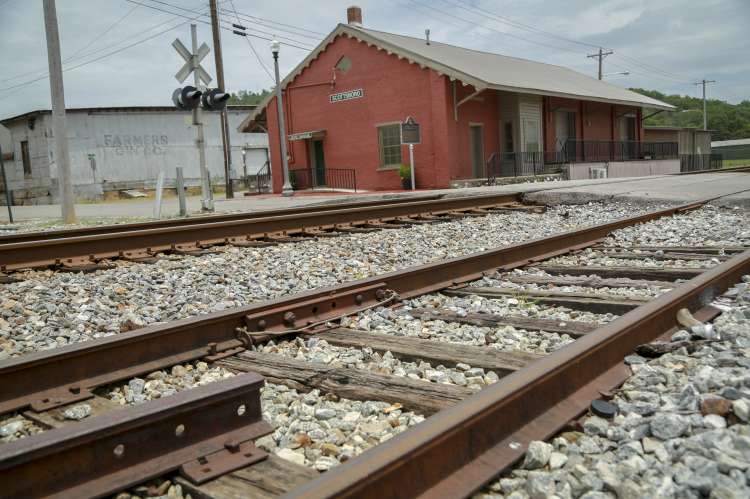 The Bridgeport Depot Museum is home to railroad memorabilia and area historical records as well as Native American and Civil War artifacts. Items in the museum's collection date back to 1807. Constructed in 1917, today's depot is the fourth built on this site and is operated by the City of Bridgeport.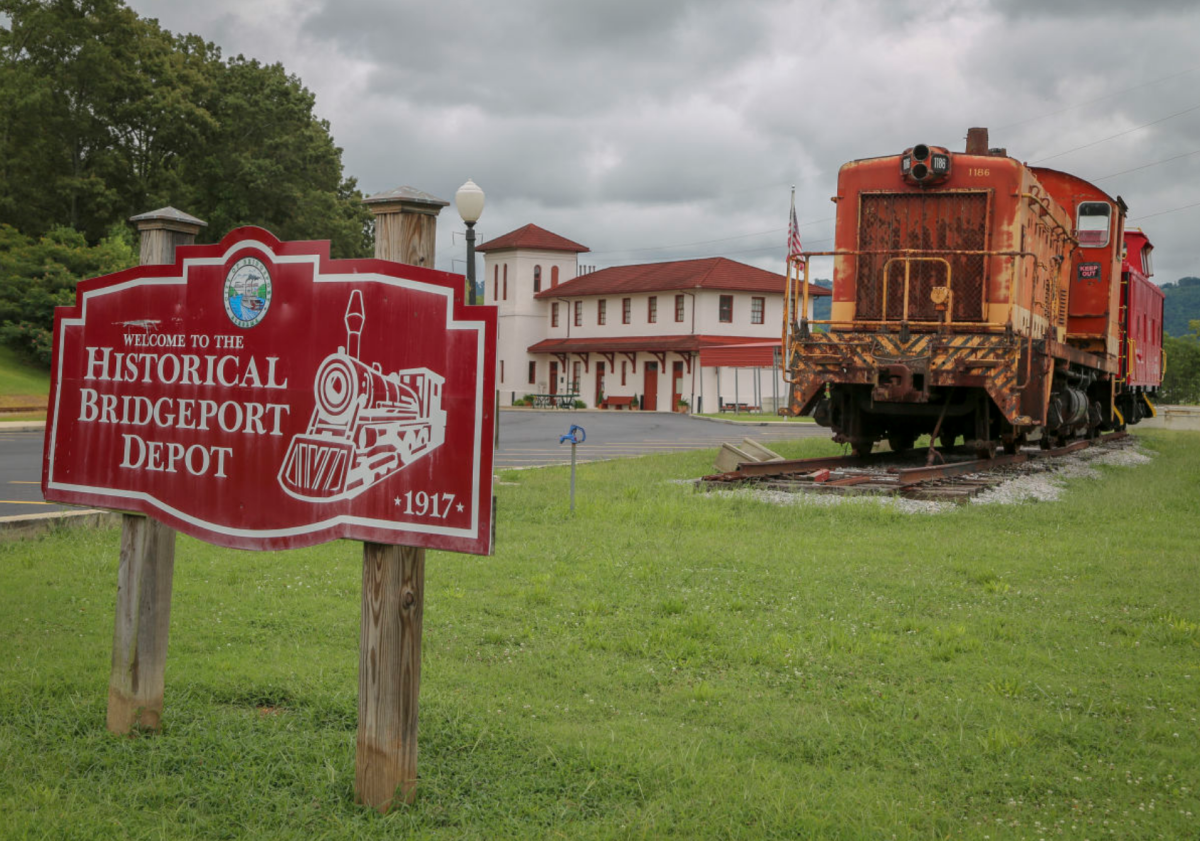 The 1905 fully restored Decatur Union Depot was Alabama Main Street's 2015-2016 Historical Preservation Project of the Year for Public Buildings. The Historic Decatur Railroad Depot houses many original artifacts, and for the rail fan this is a "double hot spot" for train watching. You can see a model train layout plus numerous rare model trains, and the Depot has a small theater room with railroad videos. Graphic panels tell the city's railroad history from 1834 to present, and rare 1905 memorabilia and artifacts can also be seen. Railroad tools and restored signage, device are just some of the artifacts on display. The Depot has an excellent train viewing platform and picnic area. The depot is a Bluestar By-Way in honor of the hundreds of military personnel who traveled to or from the depot during the era of passenger service.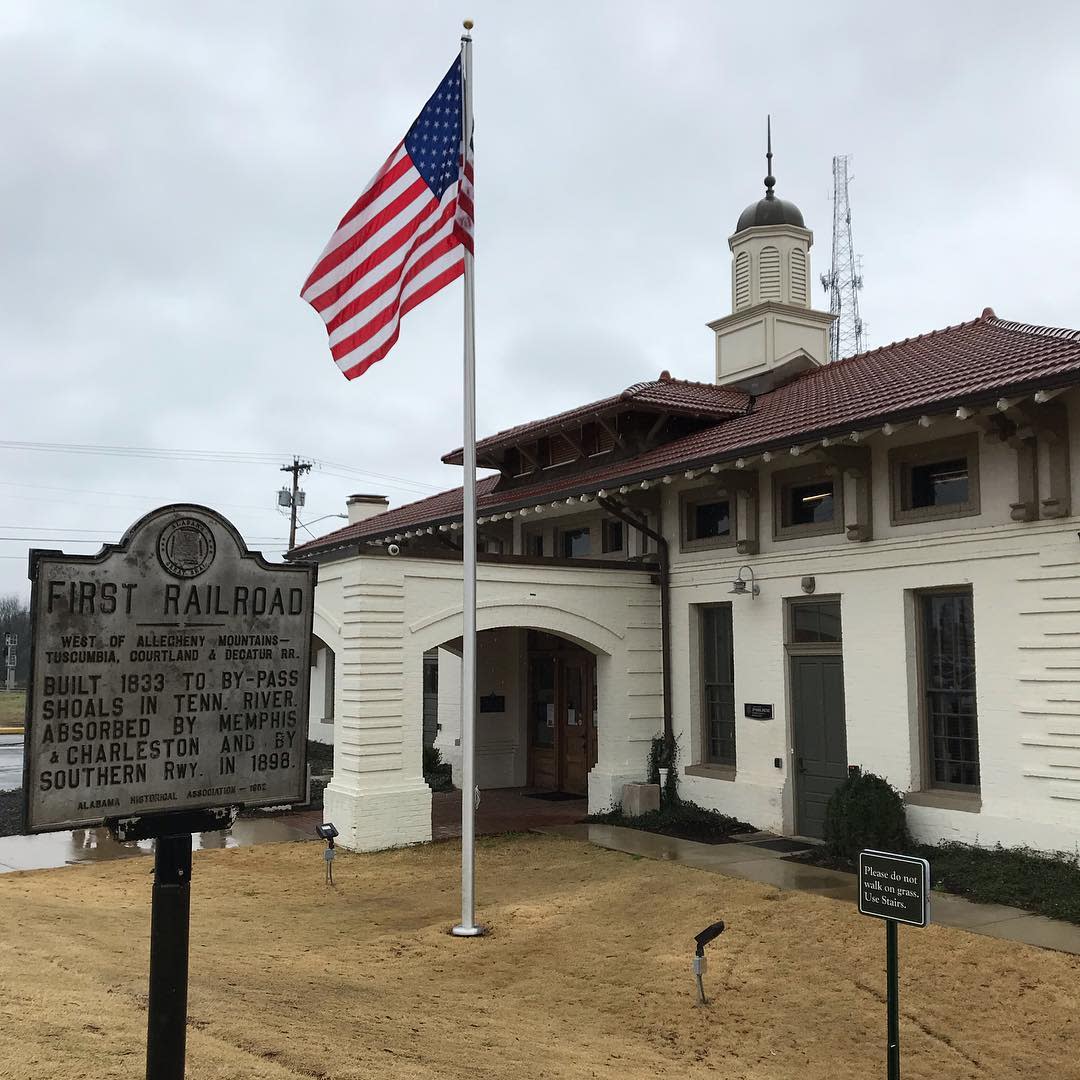 The North Alabama Railroad Museum began in July 1966 in Tuscumbia, Alabama. They celebrated our 50th birthday in 2016. After spending several years in the Shoals area, the North Alabama Railroad Museum moved to its current location in the 1980s. They currently operate five miles of Nashville, Chattanooga, & St. Louis Railway's Huntsville Branch Line, which ceased operations in 1984. The North Alabama Railroad Museum is home to the smallest union depot in the country, meaning two railroads converged here.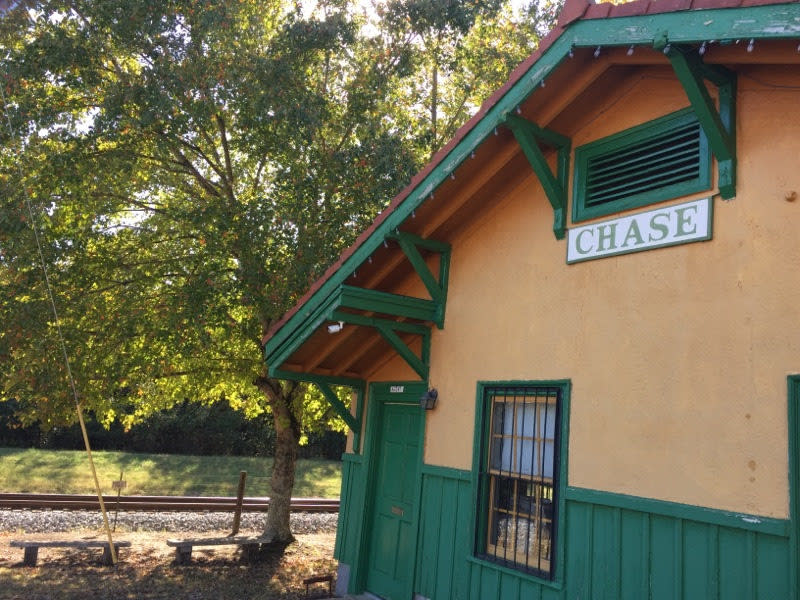 Fort Payne Depot Museum features exhibits typical of the lifestyles of the late 1800s and early 1900s, Native Americn pottery, basketry, tools, and clothing. The Old Fort Payne depot was built by the Alabama Great Southern Railroad in 1891.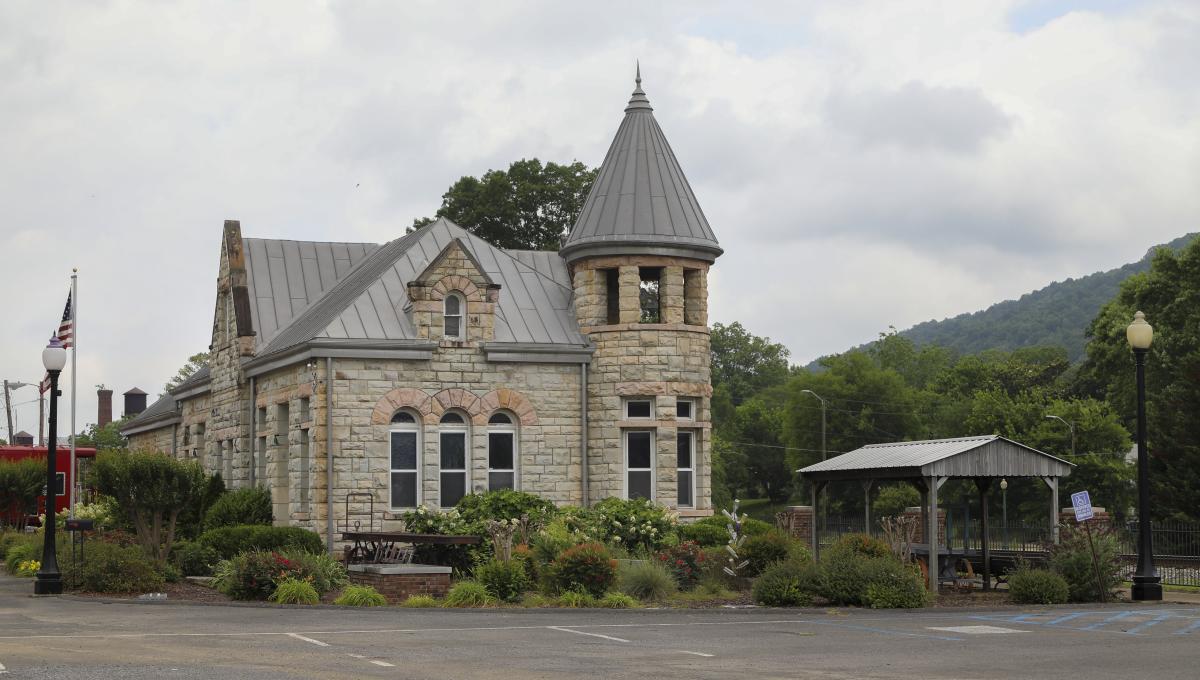 The Stevenson Railroad Depot Museum is an important Civil War railroad junction. The station now houses a collection of military, agricultural, Indian artifacts, railroad, and other local memorabilia. It's also listed on the National Register of Historic Places.