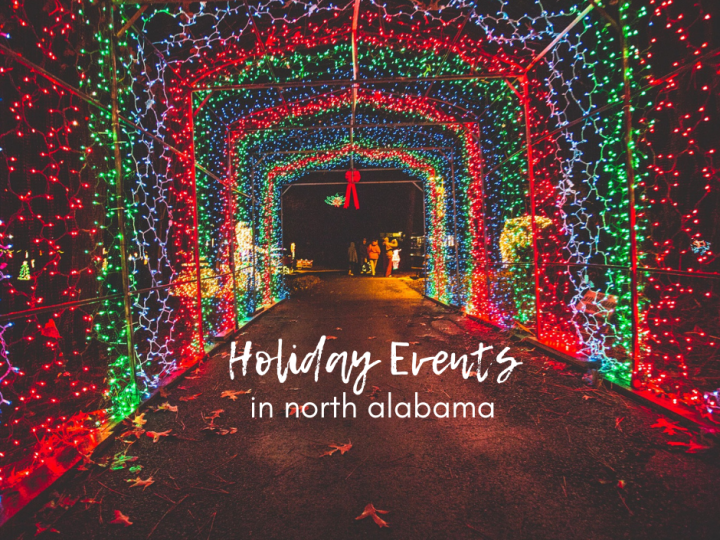 The holidays might look a little different this year, but there's still a lot of fun to be had! Masks, social distancing, pre-sale tickets, and limited crowds are part of almost every event's holiday protocol, but please check each event's procedures for this year as each has special precautions in place to ensure everyone's safety while we have a fun but safe holiday season. So check out these fun north Alabama holiday events and add them to your must-do list this holiday season!
Galaxy of Lights
The Galaxy of Lights at the Huntsville Botanical Garden is such a magical holiday event! You can walk the Galaxy of Lights from November 13-25 and then the driving nights begin November 27 through January 2. You can even take your dog on certain nights during the walking nights!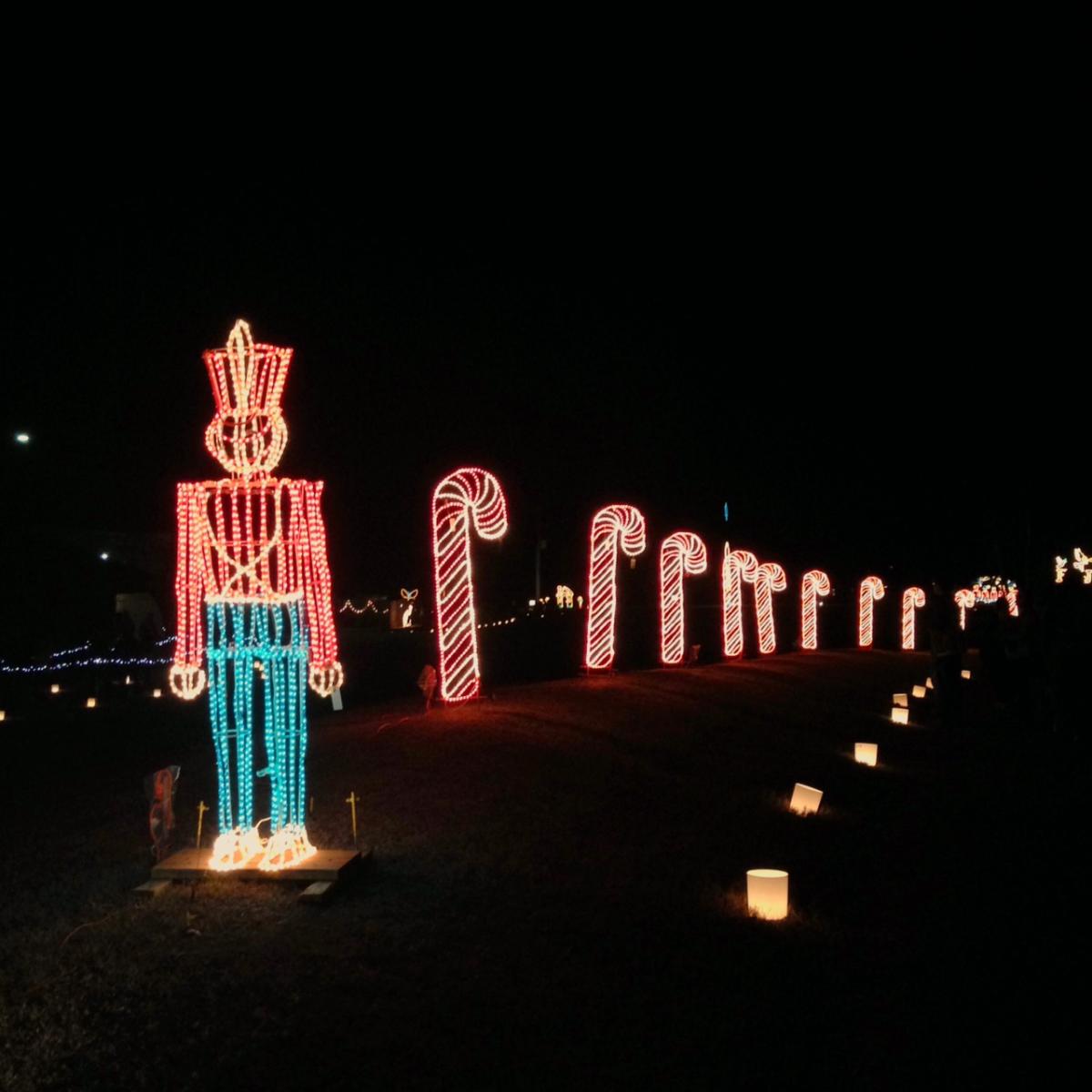 Skating in the Park
Skating in the Park at the Huntsville Museum of Art is a fun way to get some exercise, have fun, and be outdoors! Skating in the Park is from November 20 through January 15.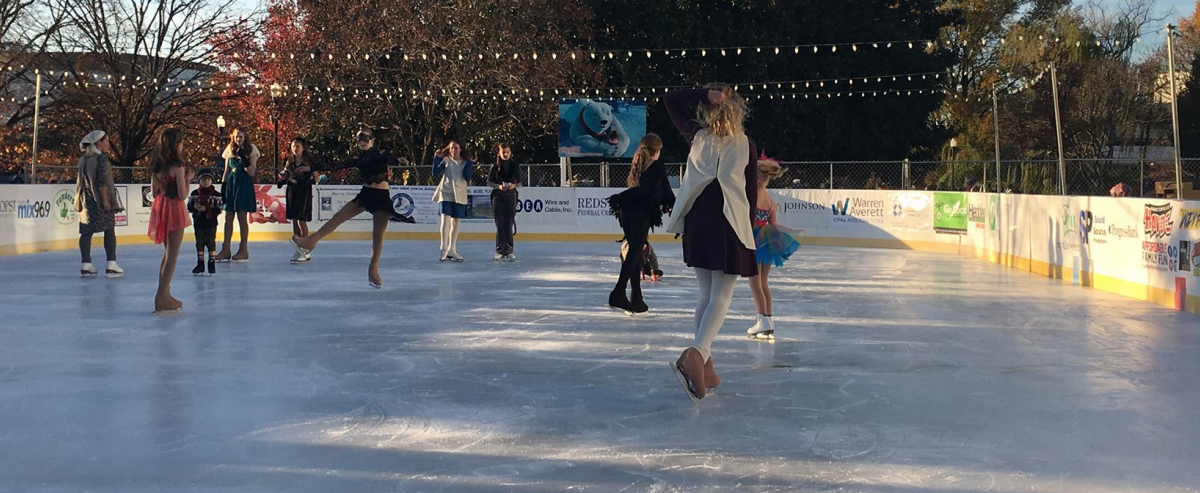 Ten Nights of Christmas
Santa's Village looks a little different this year! This year it's Ten Nights of Santa at the EarlyWorks Museum in downtown Huntsville. Due to an accidental spill of magic elf dust at the North Pole, Santa gets confined in a magic snow globe. However, the jolly old elf is determined that his confinement will not impact his ability and desire to meet with children and spread Christmas cheer. December 13-23 from 5-9pm.
Christmas at the Falls
Noccalula Falls Park is all lit up for Christmas at the Falls! Stroll through and see the park like you've never seen it before. November 26 through January 2 from 5-9pm. You must purchase tickets prior to going. Closed Christmas Eve and Christmas Day.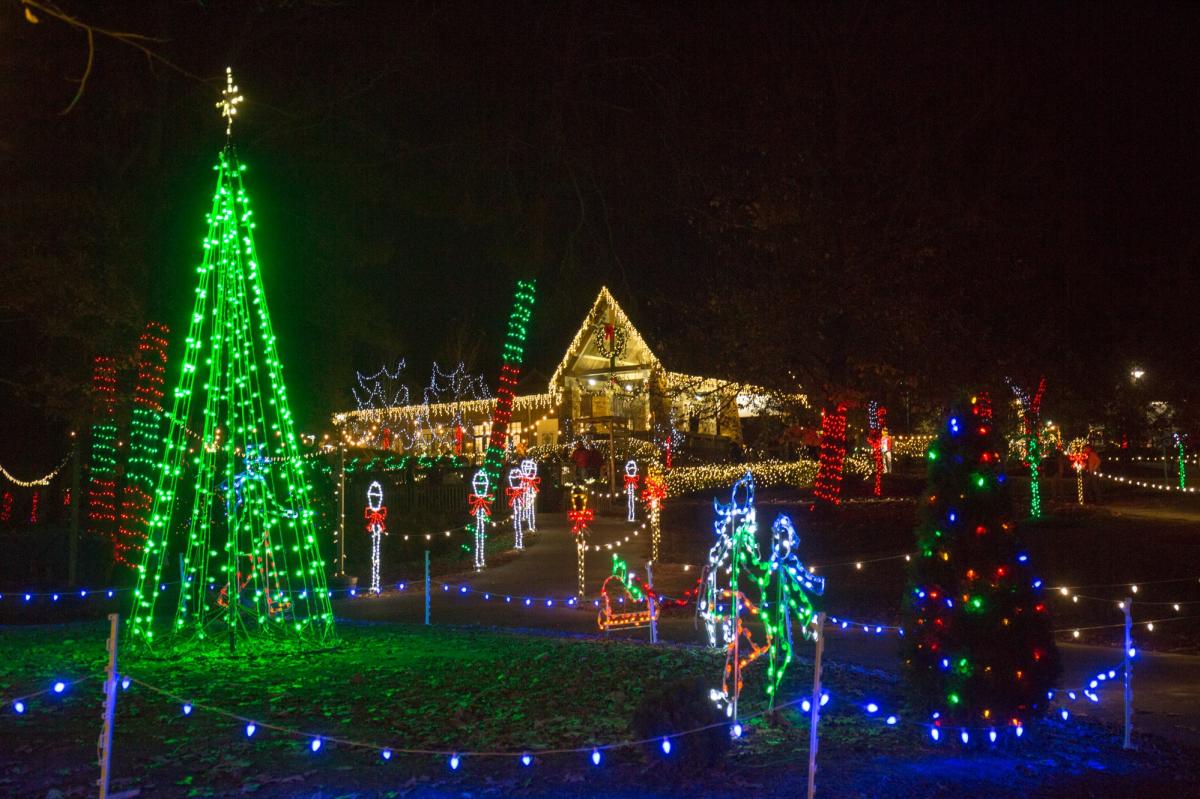 Christmas in the Park
Arab City Park is transformed into Christmas in the Park, a festive and over-the-top display of merriment and holiday splendor. More than two million lights will illuminate the night sky and decorations galore will line the sidewalks for four weeks, beginning November 27 through December 31. (photo by North Alabama Ambassador Robert Posey)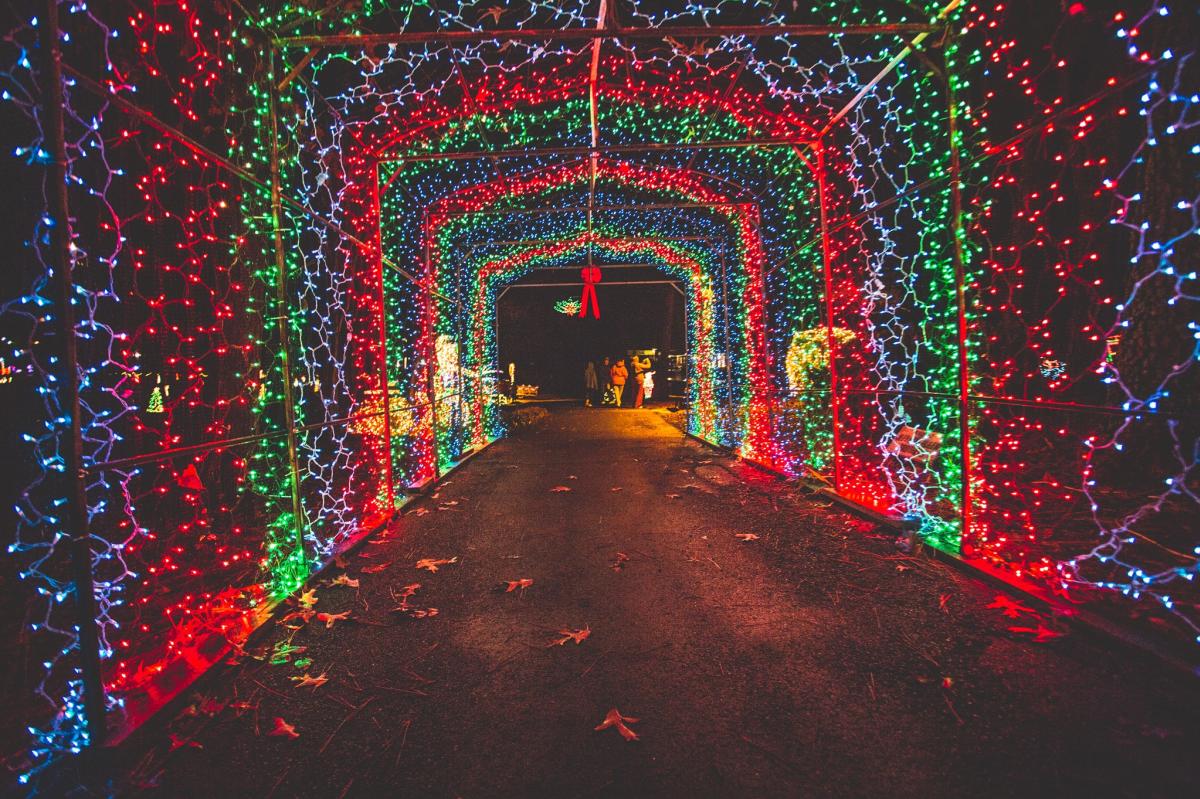 Shoals Tinsel Trail
Stroll through the Shoals Tinsel Trail at McFarland Park in Florence and see uniquely decorated trees...all for a great cause! Proceeds from this year's Tinsel Trail are used to support Sleep in Heavenly Peace, a non-profit organization that builds and delivers beds to children who don't have beds to sleep in. Monday-Saturday 9am-5pm through January 6 (photo by Johnny Raper)
Christmas on the Square in Moulton
The square in downtown Moulton will come alive this Christmas with brightly decorated Christmas trees and photo/selfie backdrops for individuals and families to enjoy the beauty of the holiday season. The Christmas on the Square Trail of Trees will be open from December 4 through January 2, 2021. There may be food trucks available on random dates, and COVID guidelines will be posted for all to follow to ensure a safe, happy and festive 2020 Christmas on the Square.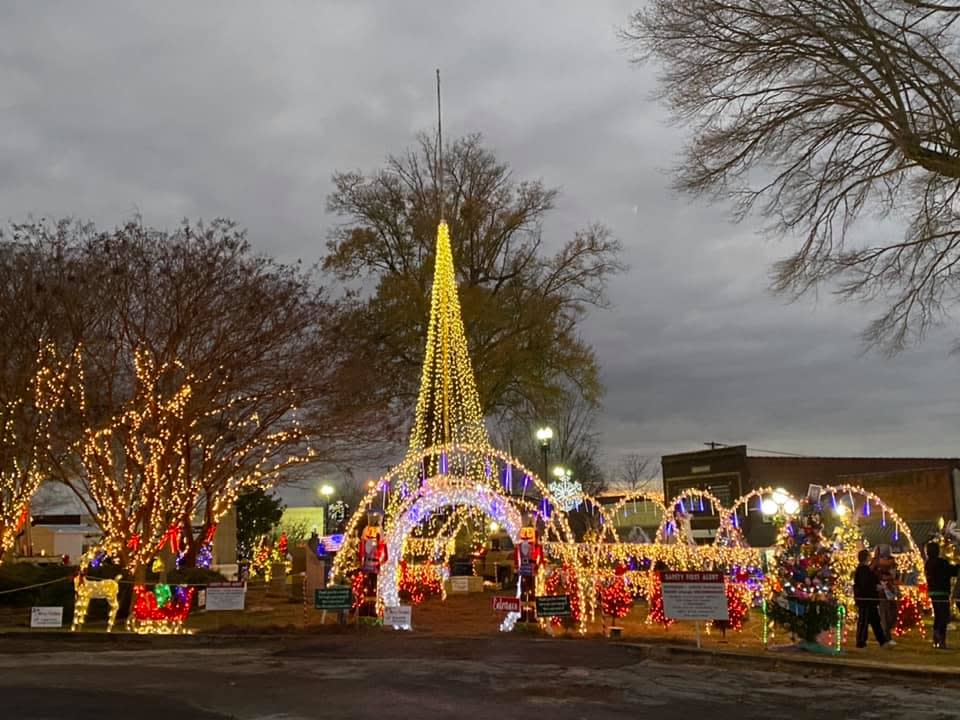 Guntersville Museum Festival of Trees
The Guntersville Museum Festival of Trees is a delightful display of beautifully decorated trees. Through December 31.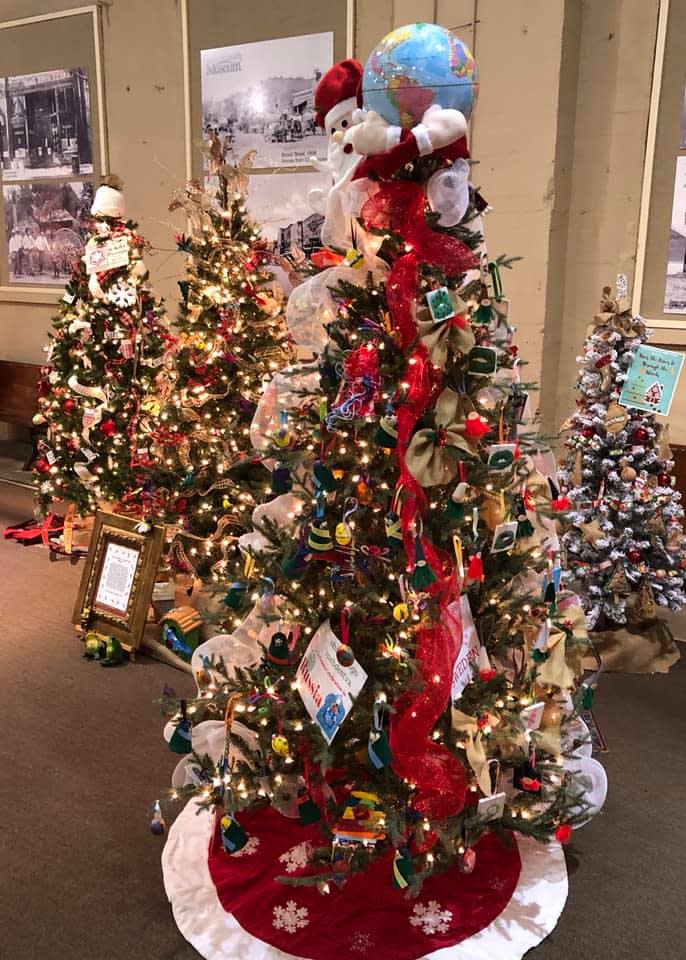 Huntsville Tinsel Trail
The Tinsel Trail at Big Spring Park in Huntsville is going to be bigger than ever this year!  It's expanding across Church Street into Big Spring Park West. There will be pop up versions of the Downtown Craft Coffee Trail and other food trucks. November 27 through January 3. (photo by North Alabama Ambassador Robert Posey)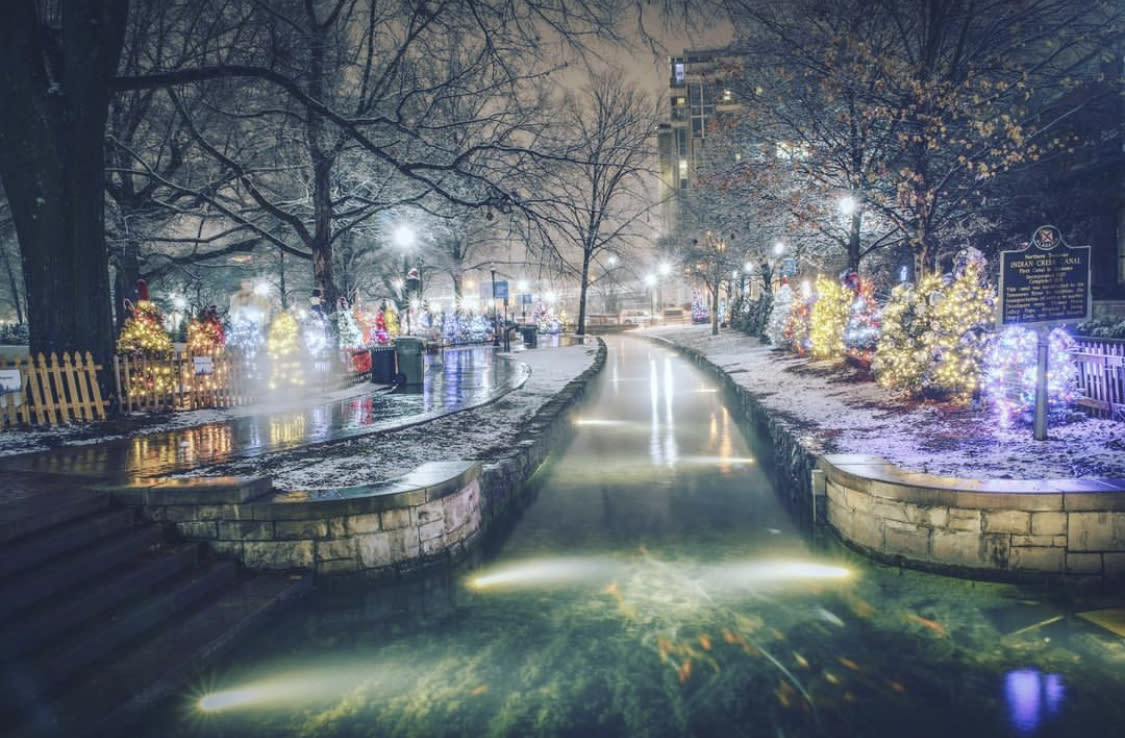 Christmas Lights at Palisades Park
See the beautiful Christmas Lights at Palisades Park in Oneonta December 1-31 (closed Christmas Eve and Christmas Day).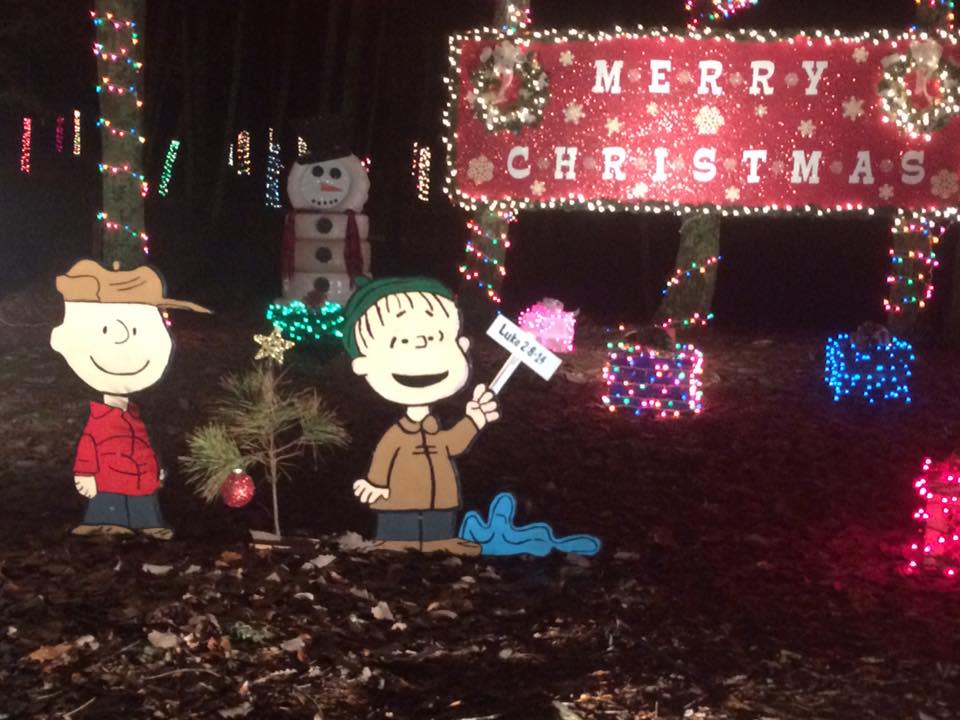 Wonderland Under Warrior
Rickwood Caverns State Park transforms the cave into Wonderland Under Warrior with thousands of beautiful Christmas lights throughout the cave! Wonderland Under Warrior is a whimsical journey underground, transforming the already magnificent cave into a special holiday experience. Visitors come to see over 100,000 twinkling lights and to walk the lighted path among the stalactite, stalagmites and other unique geological formations. November 21-29 (closed Thanksgiving Day), December 2-6, December 9-13 and December 16-30 (closed Christmas Eve and Christmas Day) from 2 p.m. until 8 p.m. Admission is $10 per person for ages 3 and up.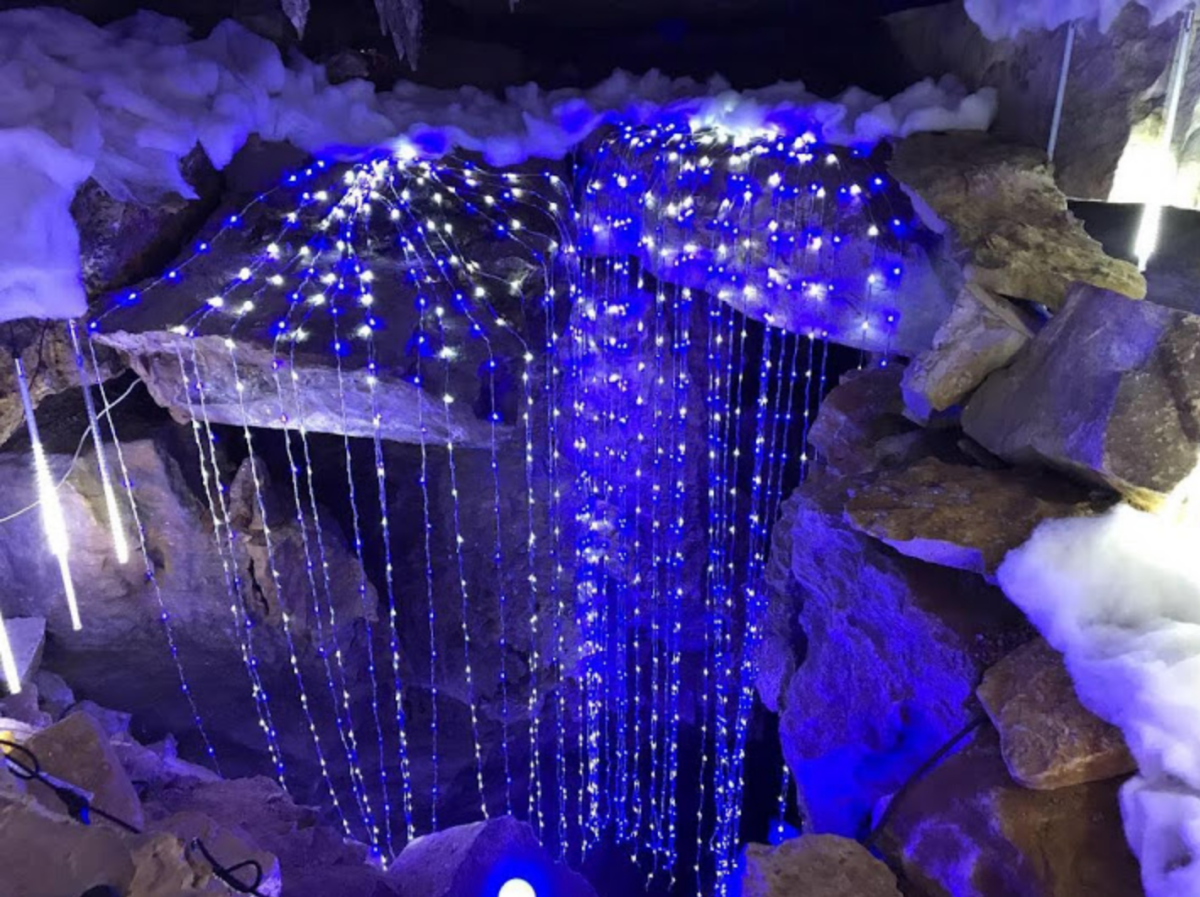 Blow Your Own Ornament at Orbix Hot Glass
Blowing Your Own Ornament at Orbix Hot Glass is such a fun event! You can choose your favorite color for your ornament, and Cal Breed will help you blow your ornament! Check their website for classes on the weekends.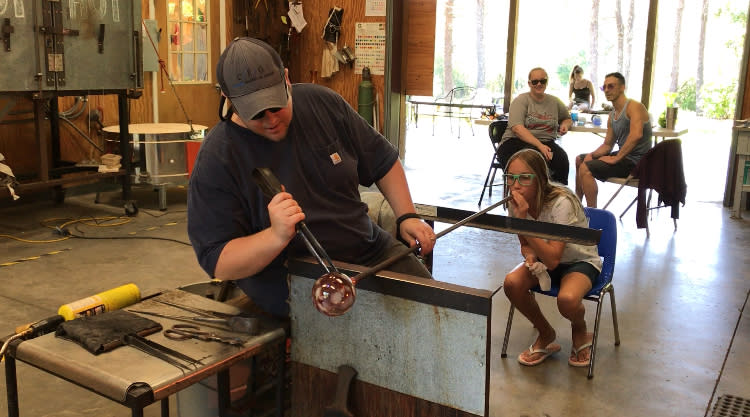 North Pole Stroll
The North Pole Stroll in Downtown Athens is a celebration of beautifully decorated trees all around Big Spring Park. This year there will be horse-drawn carriage rides around the historic downtown area. December 3-31.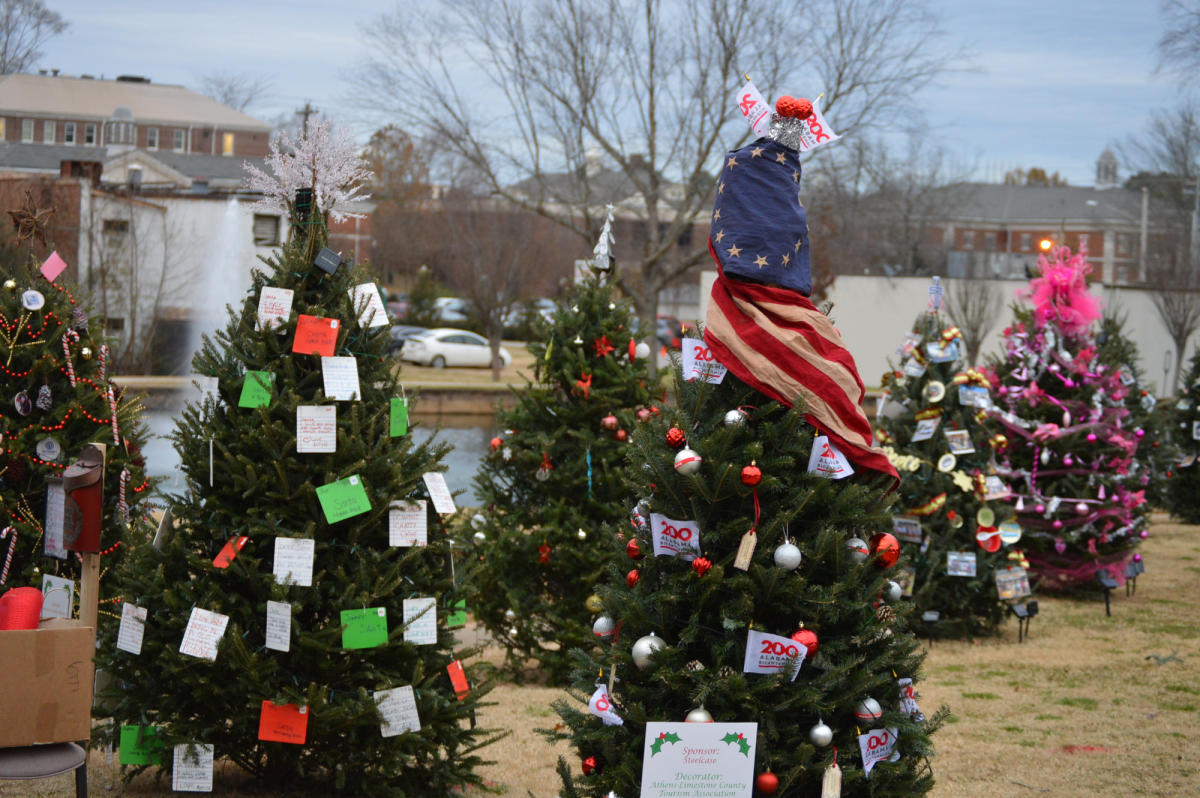 Kris Kringle's Candlelight Christmas
Enjoy a touch of Christmas past at Burritt on the Mountain's Kris Kringle's Candlelight Christmas. There will be activities for the kids and music and more! You must purchase tickets in advance. December 4-6.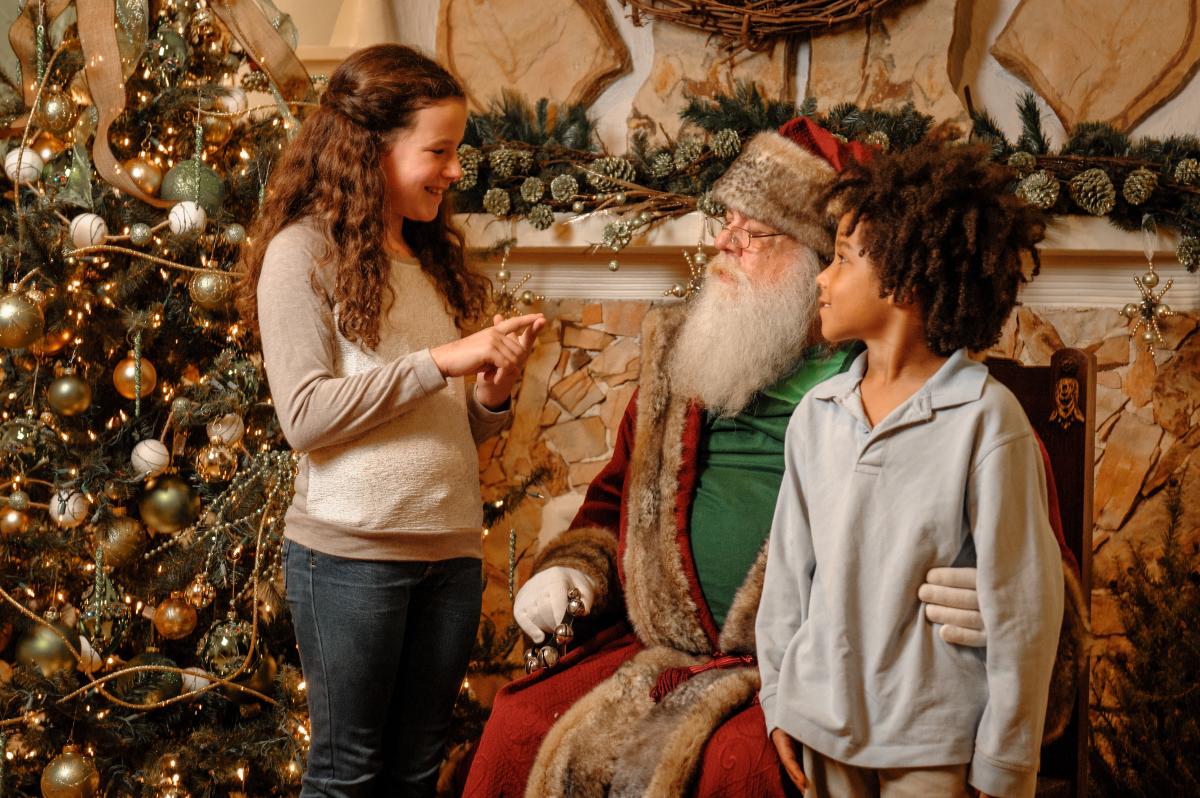 Sippin' Cider Festival
Sip and shop in downtown Athens at the Sippin' Cider Festival on December 12 from 5-8pm. Now in its tenth year, the Sippin' Cider Festival offers an evening of shopping, singing and other fun holiday activities while sipping on winter's favorite drink. During the festival, participating merchants will prepare and offer sample tastings of their favorite hot cider recipe. Cider enthusiasts will vote by ballot for their favorite, and the cider receiving the most votes wins the coveted Cider Cup and bragging rights for the year.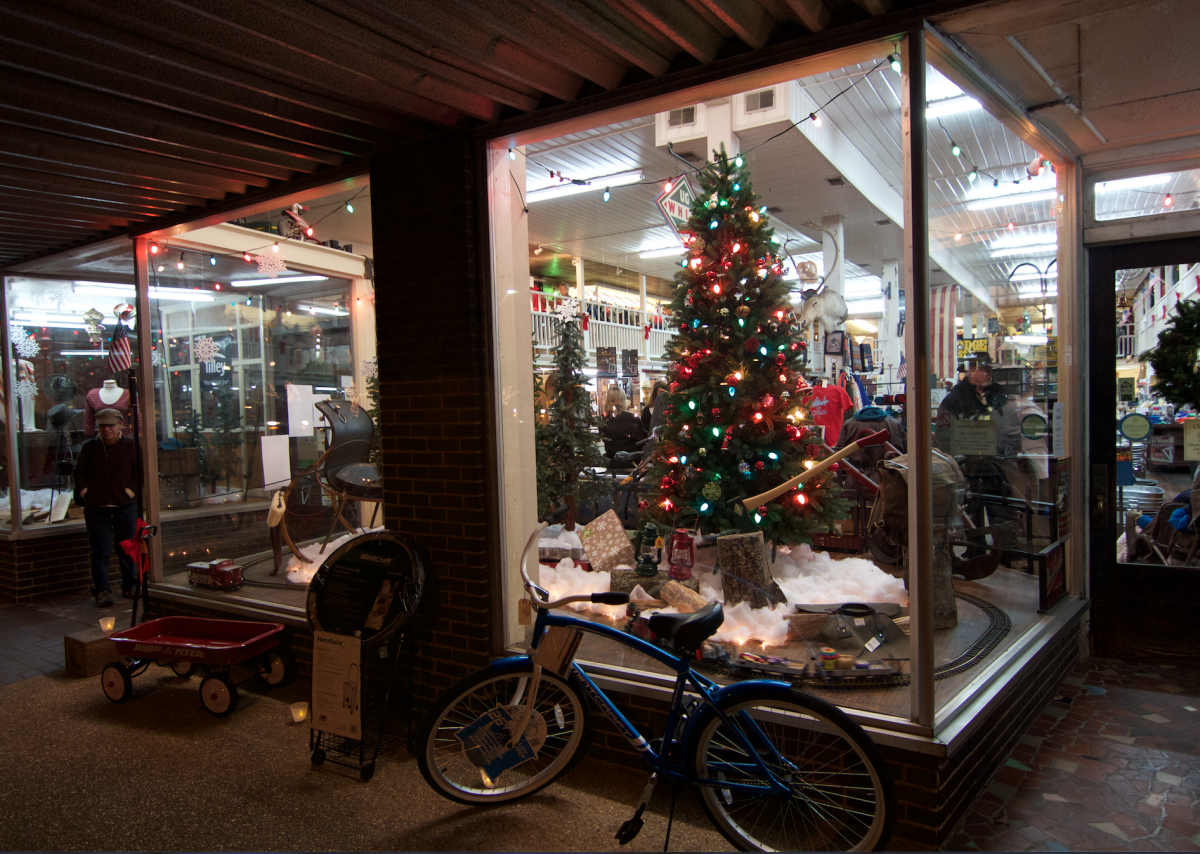 Historic Decatur Tour of Homes
The Historic Decatur Tour of Homes will be virtual this year so you don't have to worry about missing a thing! The 2020 Christmas Tour will feature a virtual showing of fabulous historic homes on their website, decaturchristmastour.com. You can enjoy tours of homes from the comfort of your own home. Then drive through Old Decatur and Albany to take in parks and green spaces illuminated just for your enjoyment on the evening of December 12.
Magical outdoor spaces and festively adorned homes and businesses throughout Historic Old Decatur, Historic Albany and the two downtown districts of Second Avenue and Bank Street will be available for your driving and strolling pleasure.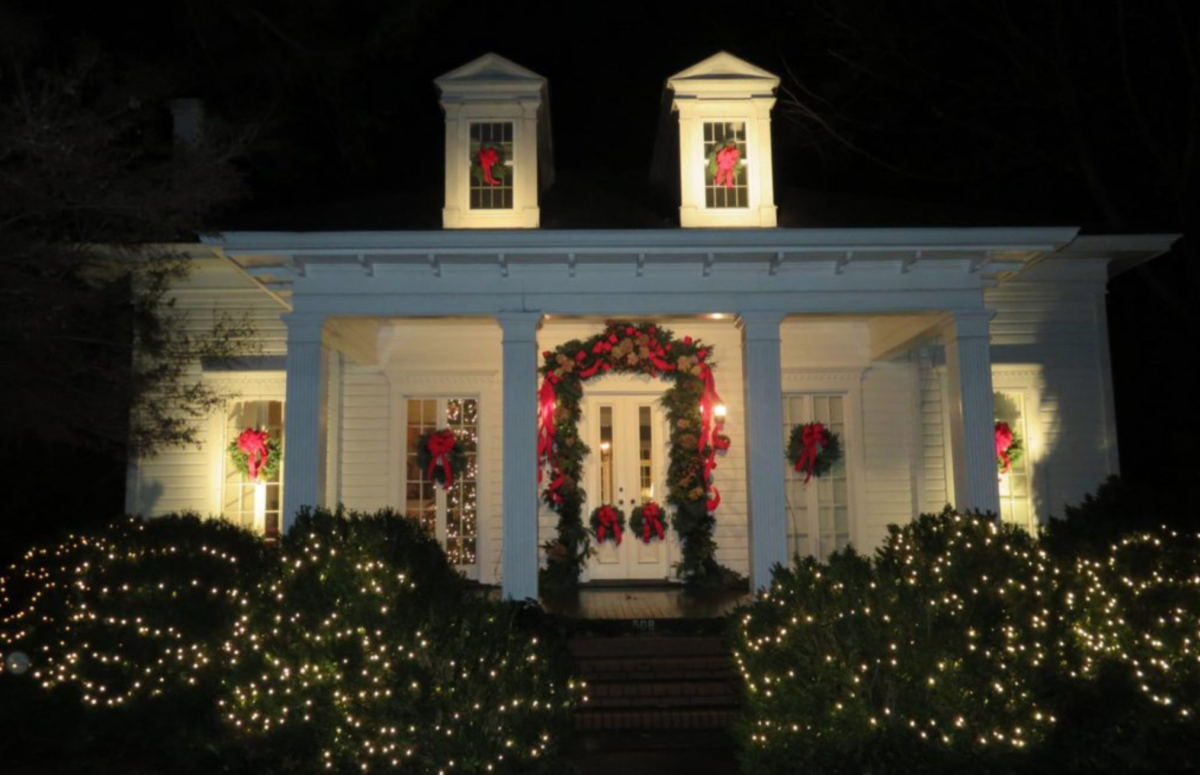 Christmas at Ave Maria Grotto
Experience Christmas at the Grotto and the beauty of Br. Joseph's work at night surrounded by lights and music! And on December 19, there will be a Christmas Crafts Fair in the parking lot plus live musical performances throughout the park Coffee and cookies will be available each night.
Dates:
December 3, 4, 5 - 4pm-9pm
December 10, 11, 12 - 4pm-9pm
December 17, 18 - 4pm-9pm
December 19 - 12pm-9pm
December  26 - 4pm-9pm
December 30, 31 - 4pm-9pm
Admission: adults $6, students $3, children under 3 - free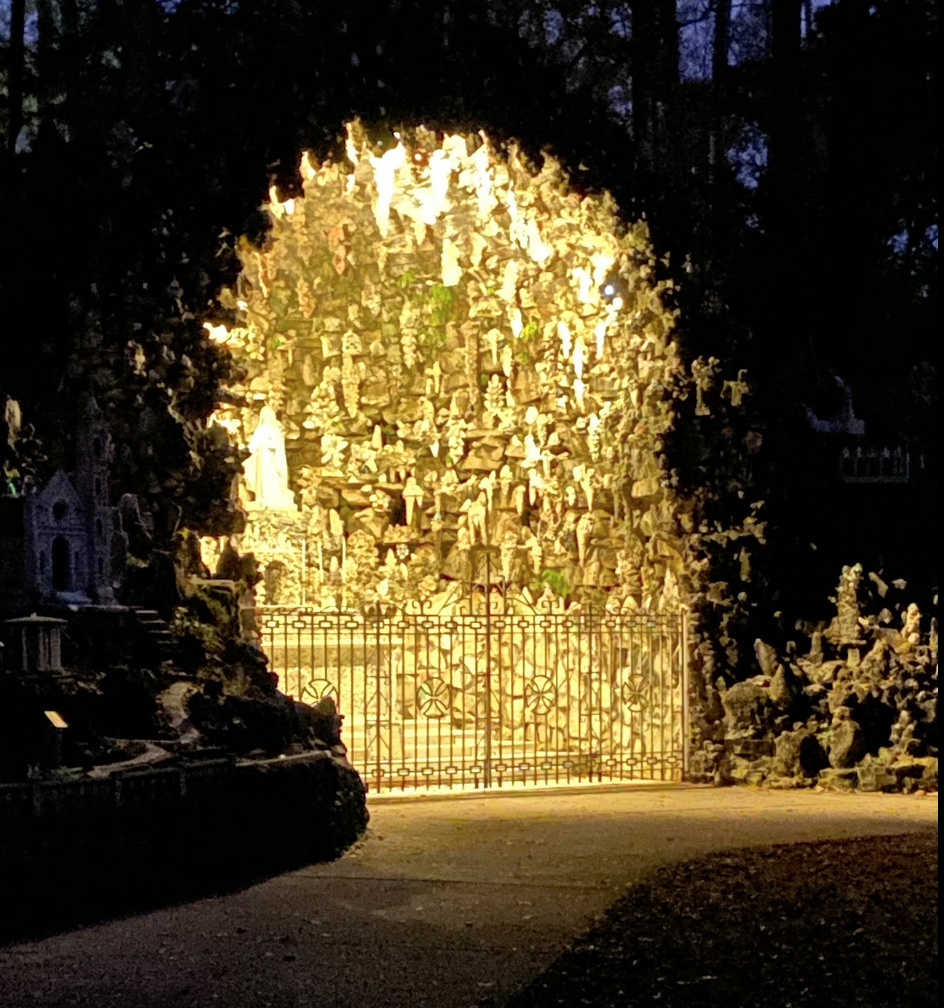 North Star Limited Train Ride
Take a North Star Limited Train Ride train ride with the North Alabama Railroad Museum this December! Santa will be on their viewing platform before and after each trip, and kids can get pics with Santa and give him their wish lists. Each child will receive a gift while on board. All riders will receive a drink and cookie, riders in coach 2006 will receive a hot drink, warm cookie, and souvenir mug. (photo courtesy of North Alabama Railroad Museum)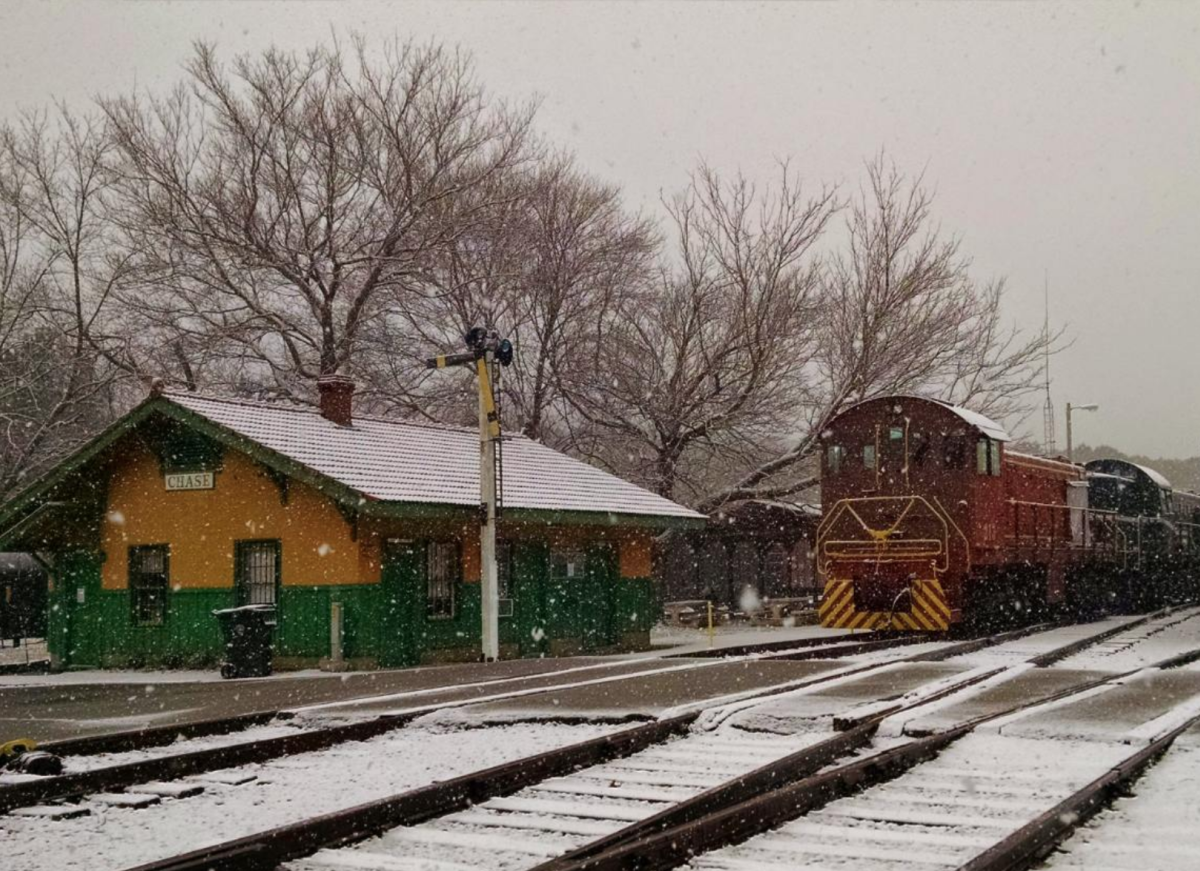 Winter Wonderland at Sportsman Lake Park
The Winter Wonderland Christmas Light Display at Sportsman Lake Park has lots of Christmas lights, train rides, carriage rides, hot chocolate, and pictures with Santa. Open November 20 through December 27. Admission $10 per vehicle.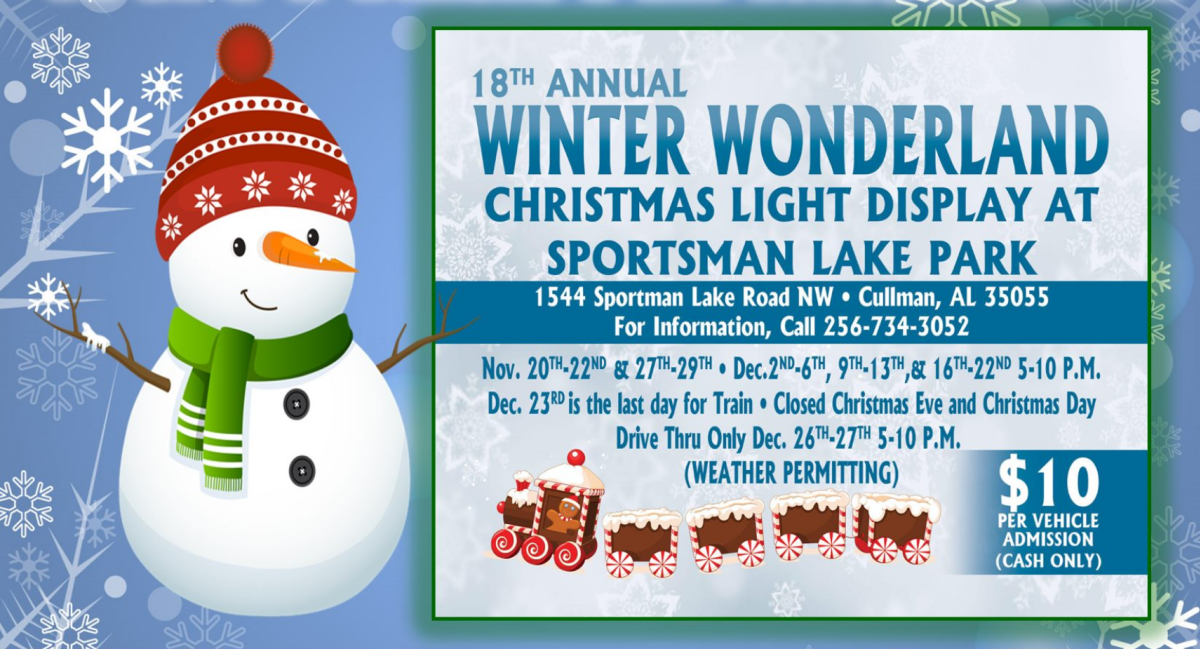 Christmas in the Park in Leesburg
Christmas in the Park in Leesburg is going to be so much fun! On December 12 beginning at 5pm, there will be live music, food, vendor, a tree auction, train rides, kids' games, crafts for kids, a cake walk, karaoke, and so much more.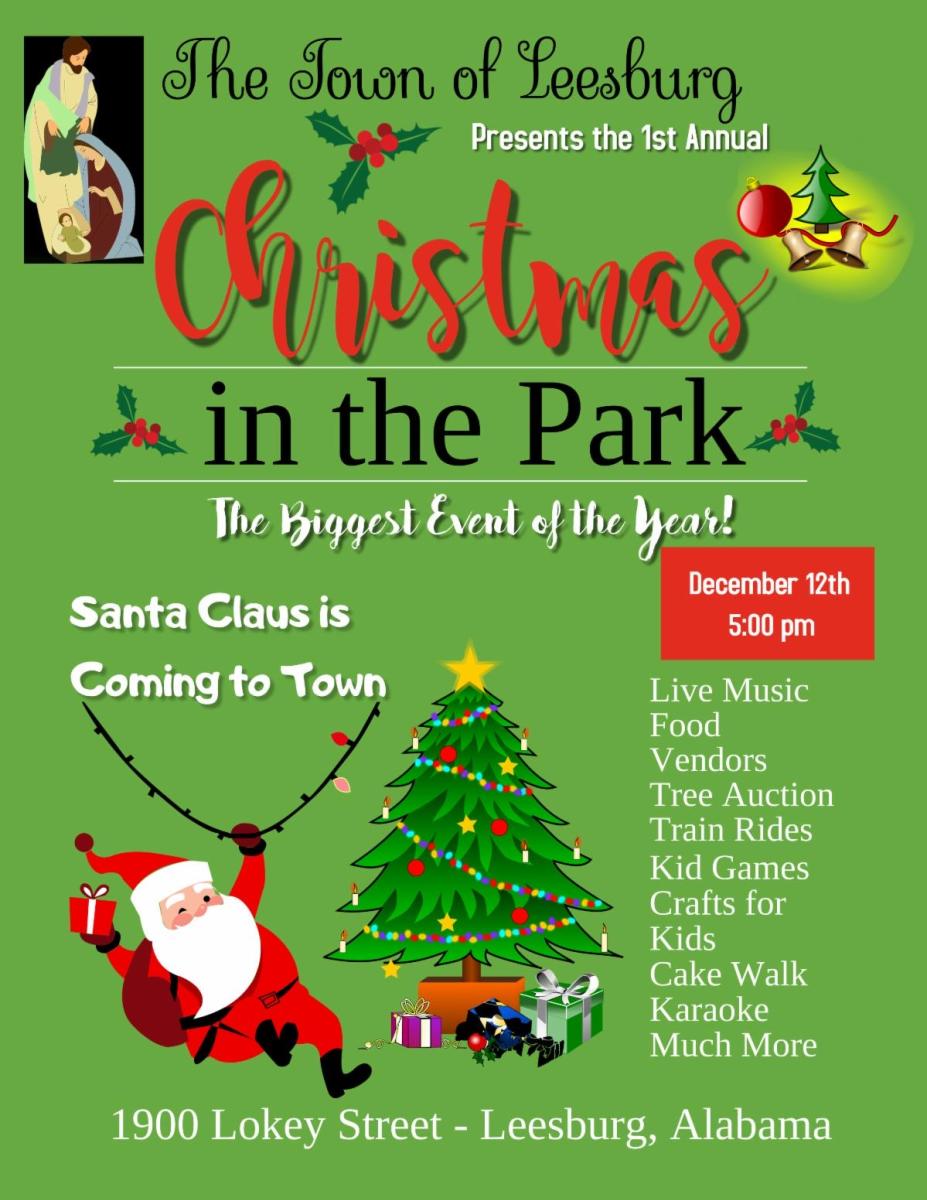 Rocket City Trash Pandas Christmas Spectacular
The Trash Pandas have created a Christmas Spectacular at Toyota Field this holiday season! There's more than a mile of Christmas lights that you can drive through. After you drive through the lights, you can walk around the different stations in the stadium and get some hot cocoa, make s'mores, and create crafts. (photo by Rocket City Trash Pandas)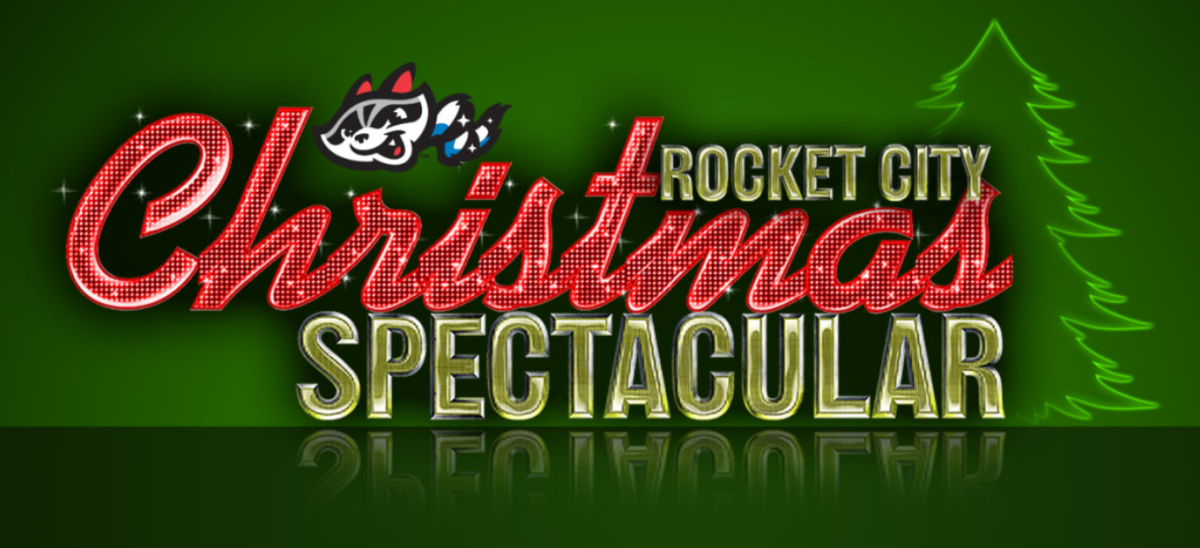 Have a safe Merry Christmas and Happy Holidays!