Twinkling lights, Christmas trees, Santa...the holiday season is officially ON! There are so many fun events all over north Alabama to celebrate Christmas and the holidays, so check out these events and add them to your must-do list this holiday season! 
Galaxy of Lights
The Galaxy of Lights at the Huntsville Botanical Garden is such a magical holiday event! Here are some important dates: 
Walking Nights: November 11-27 (Closed Thanksgiving Day) and December 17 – January 1 (Closed Christmas Day) - 5:15pm to 8:30pm (Time of last admission)
Dog Walking Nights: Every Monday and Tuesday during Walking Nights (November 14, 15, 21, 22 and December 19, 20, 26, 27)
Driving Nights: December 1-16 - 5:30pm to 9pm (Time of last admission)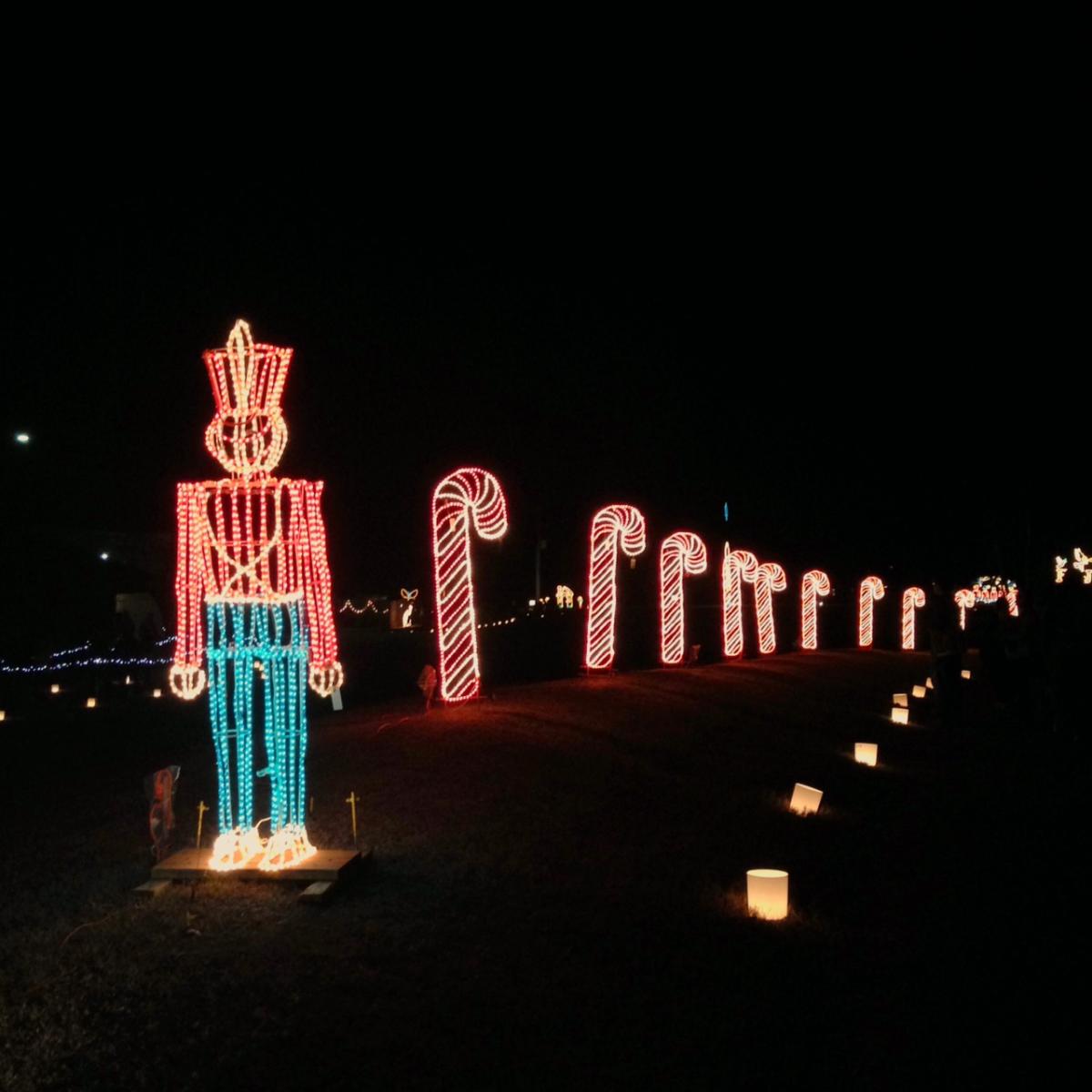 Rocket City Trash Pandas Winter Wonderland
The Rocket City Trash Pandas have created a Winter Wonderland at Toyota Field this holiday season! There's more than a mile of Christmas lights that you can drive through. After you drive through the lights, you can walk around the different stations in the stadium and get some hot cocoa, make s'mores, and create crafts. November 18 - January 2 from 5-9pm. (photo by Rocket City Trash Pandas)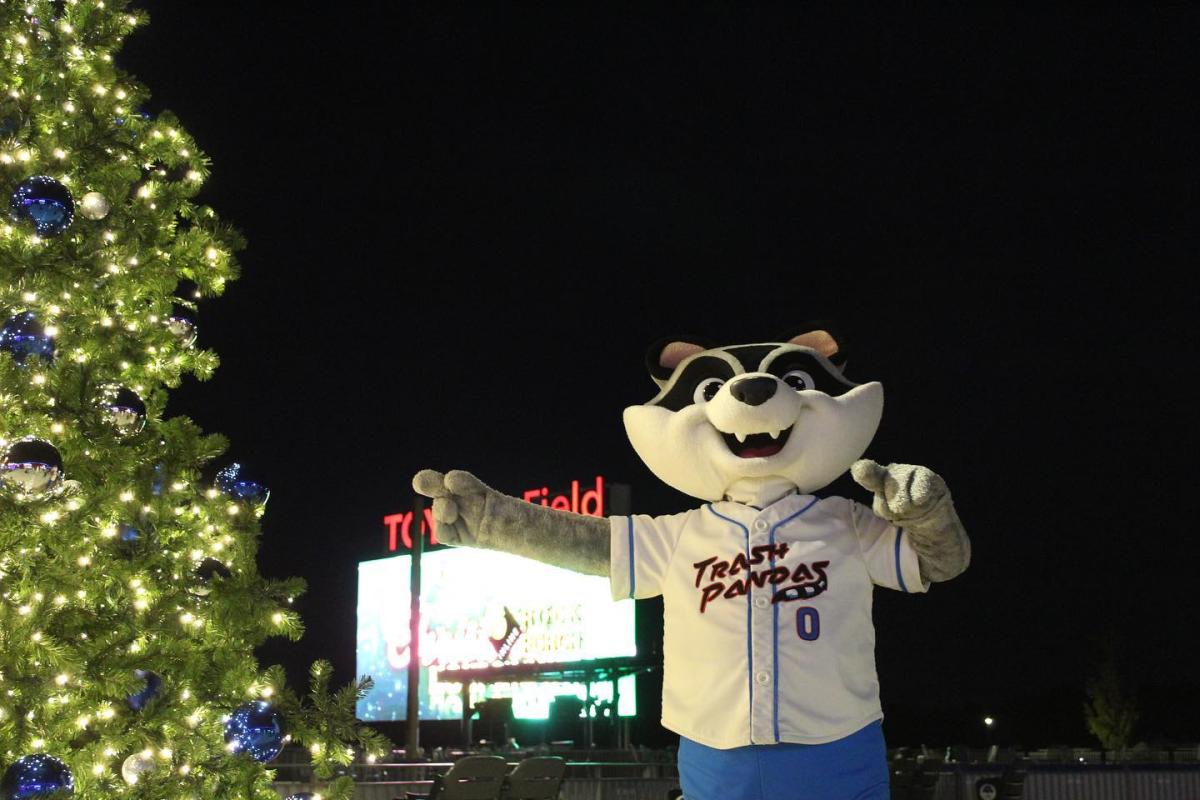 Skating in the Park
Skating in the Park at the Huntsville Museum of Art is a fun way to get some exercise, have fun, and be outdoors! Skating in the Park is from November 18 through January 8, 2023.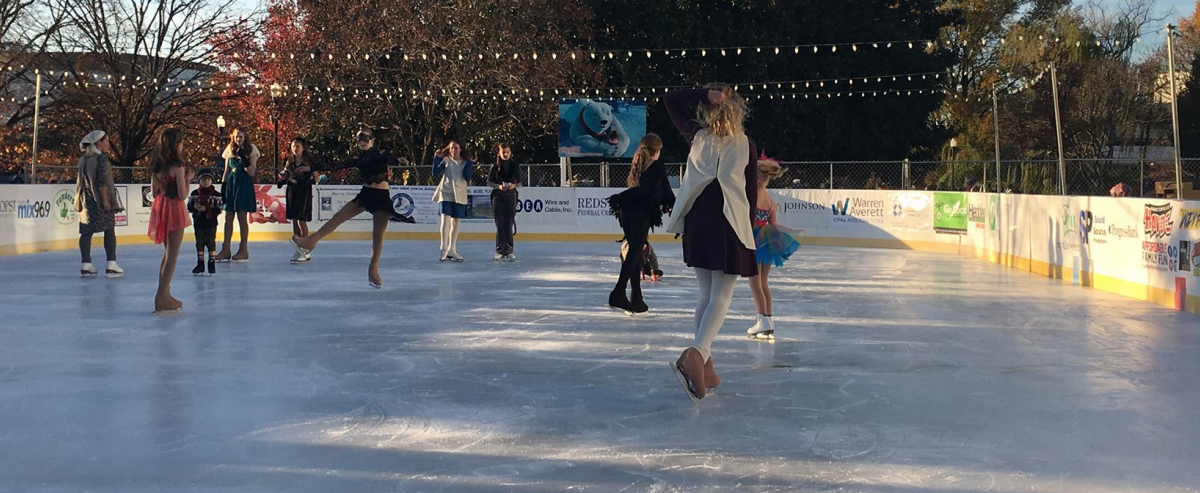 Wonderland Under Warrior
Rickwood Caverns State Park transforms the cave into Wonderland Under Warrior with thousands of beautiful Christmas lights throughout the cave! Wonderland Under Warrior is a whimsical journey underground, transforming the already magnificent cave into a special holiday experience. Visitors come to see over 100,000 twinkling lights and to walk the lighted path among the stalactite, stalagmites and other unique geological formations. November 19 - January 8, 2023. (closed Thanksgiving Day, Christmas Ev, and Christmas Day). Hours: 2-8pm. Admission: $12 per person for ages 5 and up.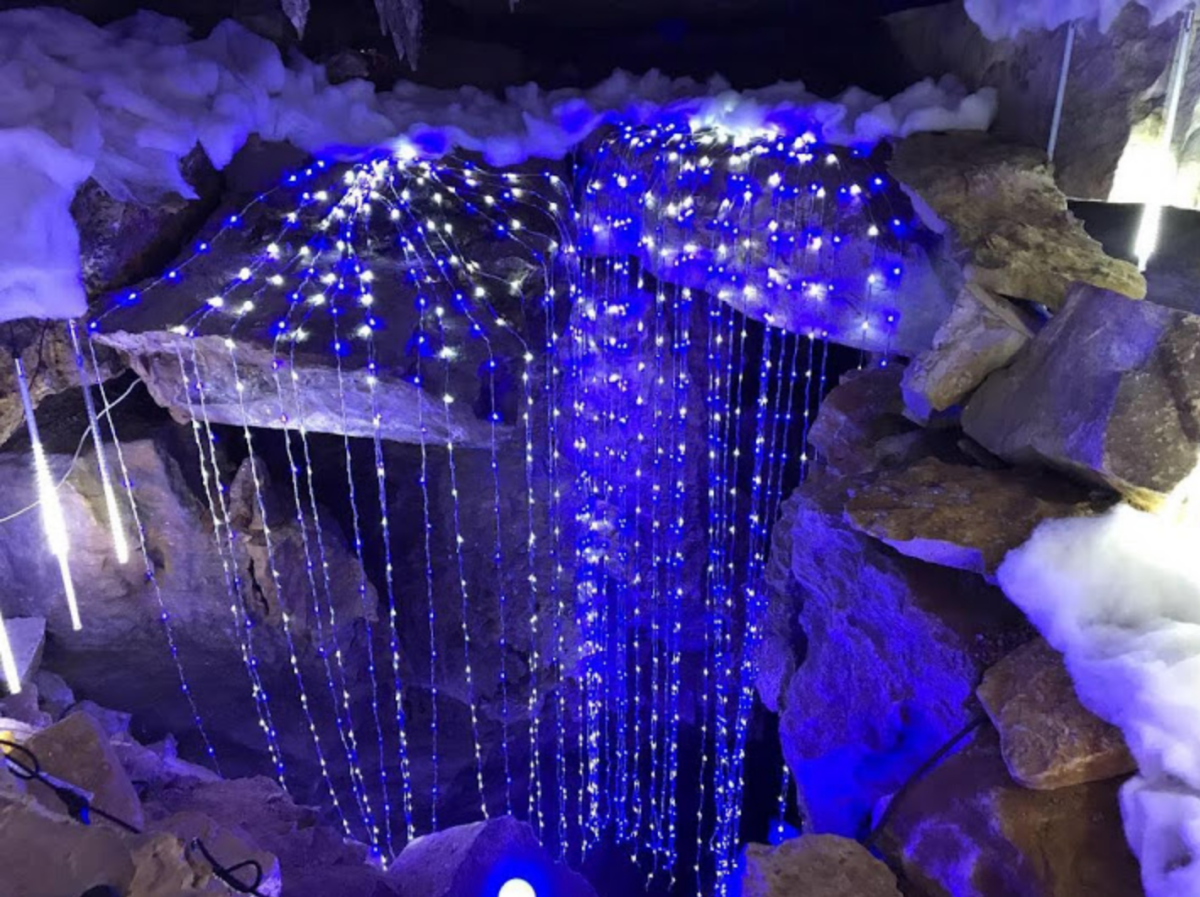 Forest of Lights
Take a stroll through the Christmas lights in the forest and around the farm at GoFAR USA Park on their walking nights or take a relaxing hayride and see the live nativity on Sunday nights. Hang out around the campfires, make some s'mores, climb the rock wall, shoot some paintballs, and enjoy either a Christmas movie or some live music. Decorate cookies with Mrs. Clause or visit Santa's workshop to make a Christmas Craft. November 25, 2022 and ending date is January 3, 2023 from 5-9pm.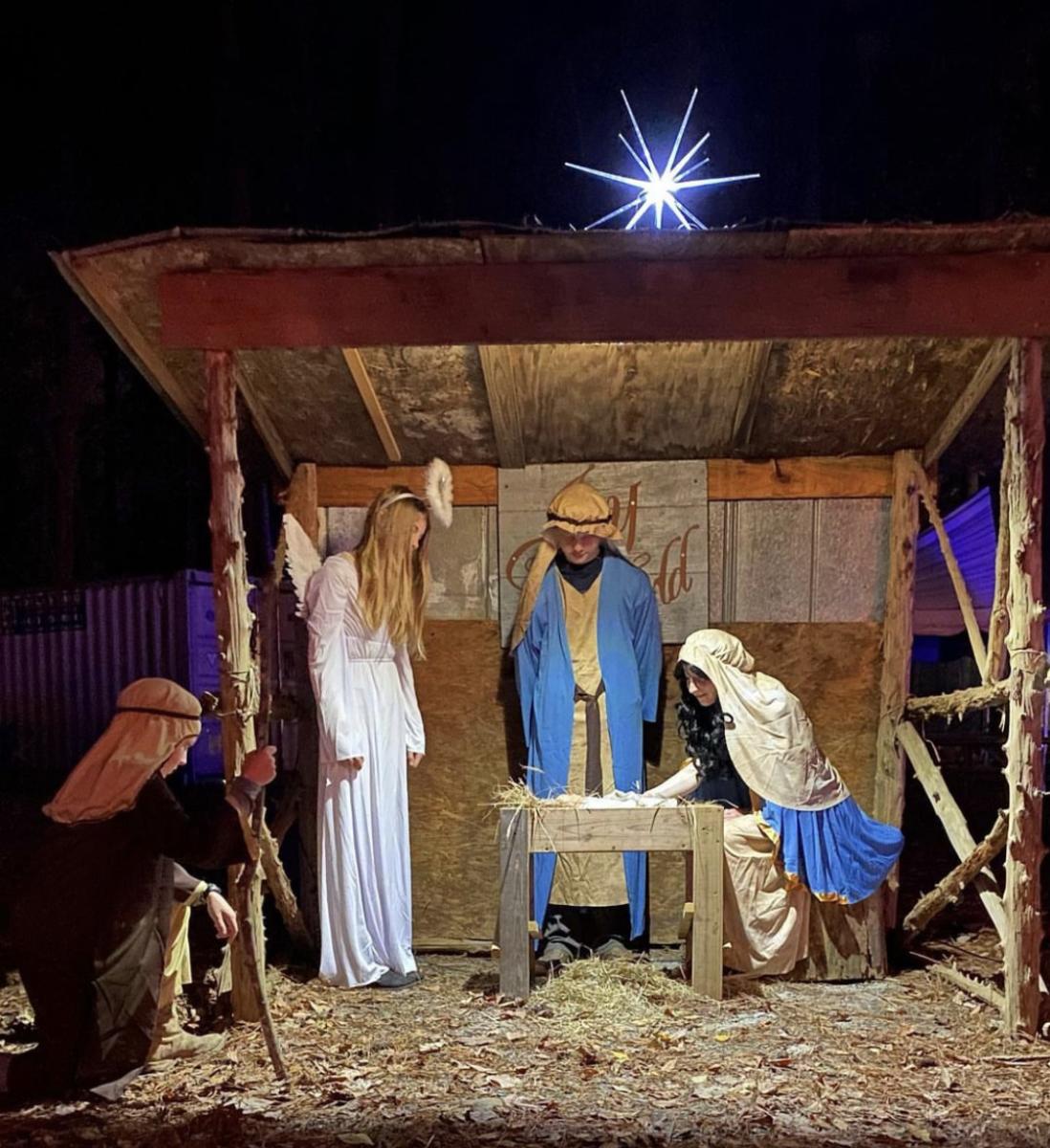 Christmas in the Country
The annual Christmas in the Country will be held Friday and Saturday, November 18-19 at the LaGrange College Site Park. The park will be open from 9am - 4pm for the festivities. 
Take a walk back in time and experience Christmas of yesteryear. Be sure to stop by the Welcome Center upon arrival. There you will find delicious baked goods for purchase at the annual bake sale. Proceeds go towards the upkeep and maintenance of the park. 
Afterward, take a self-guided tour of the pioneer log cabin village. Each cabin is beautifully decorated, both inside and out. There is a period kitchen, barbershop, and chapel as well. These make great backdrops for holiday pictures of your own. 
Santa will make an appearance for kids of all ages and be available for photos. There will be various vendors, arts and crafts, and concessions, as well as hayrides to the top of the mountain and the historic LaGrange Cemetery. 
No admission is charged for this event, but donations are welcomed and go towards the upkeep and maintenance of the facilities at the park. For more information: contact Louise Lenz at 256-446-9324 or louiselenz9324@gmail.com. 
Location: LaGrange College Site Park, 1491 LaGrange College Road, Leighton.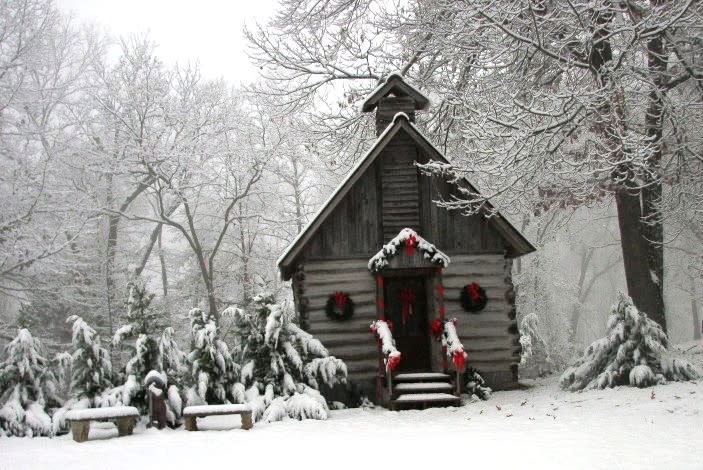 Christmas at the Falls
Noccalula Falls Park is all lit up for Christmas at the Falls! Stroll through and see the park like you've never seen it before. November 24 - January 1, 2023 from 5-9pm. You must purchase tickets prior to going. Closed Christmas Eve and Christmas Day.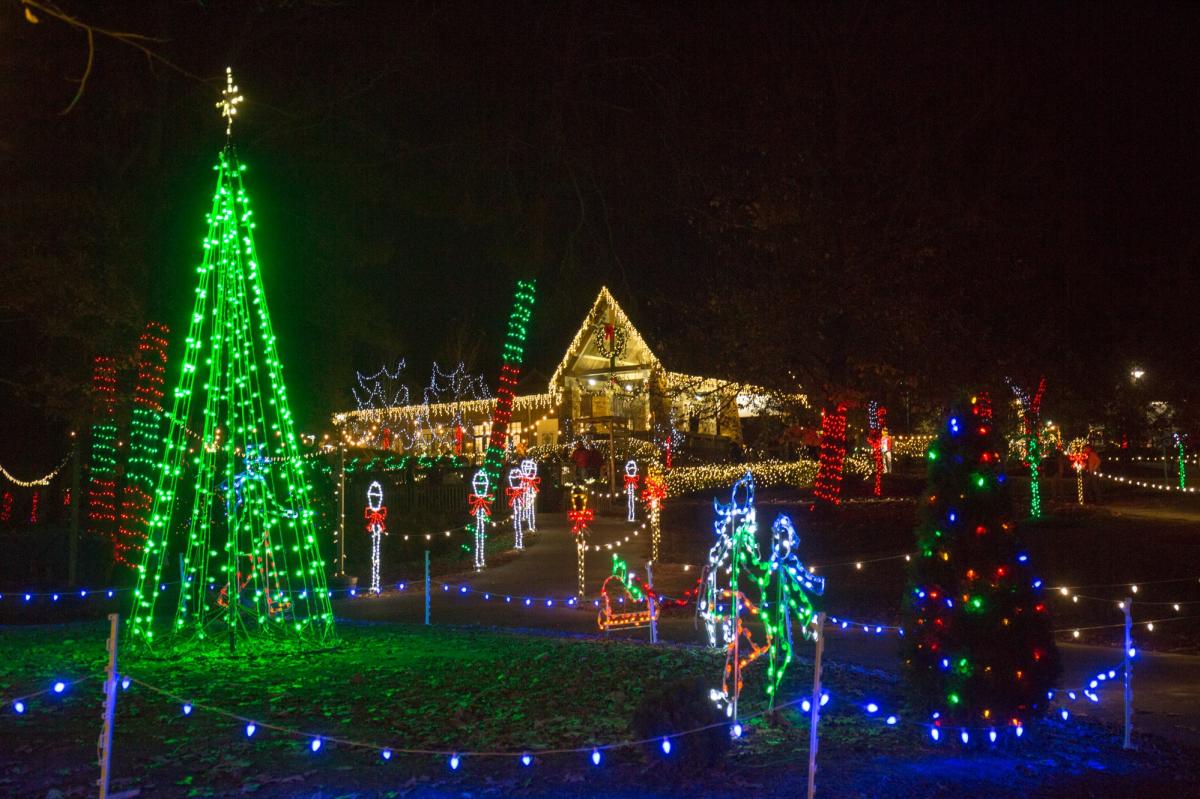 Christmas in the Park
Arab City Park is transformed into Christmas in the Park, a festive and over-the-top display of merriment and holiday splendor. More than two million lights will illuminate the night sky and decorations galore will line the sidewalks for four weeks, beginning November 25 through December 31. (photo by North Alabama Ambassador Robert Posey)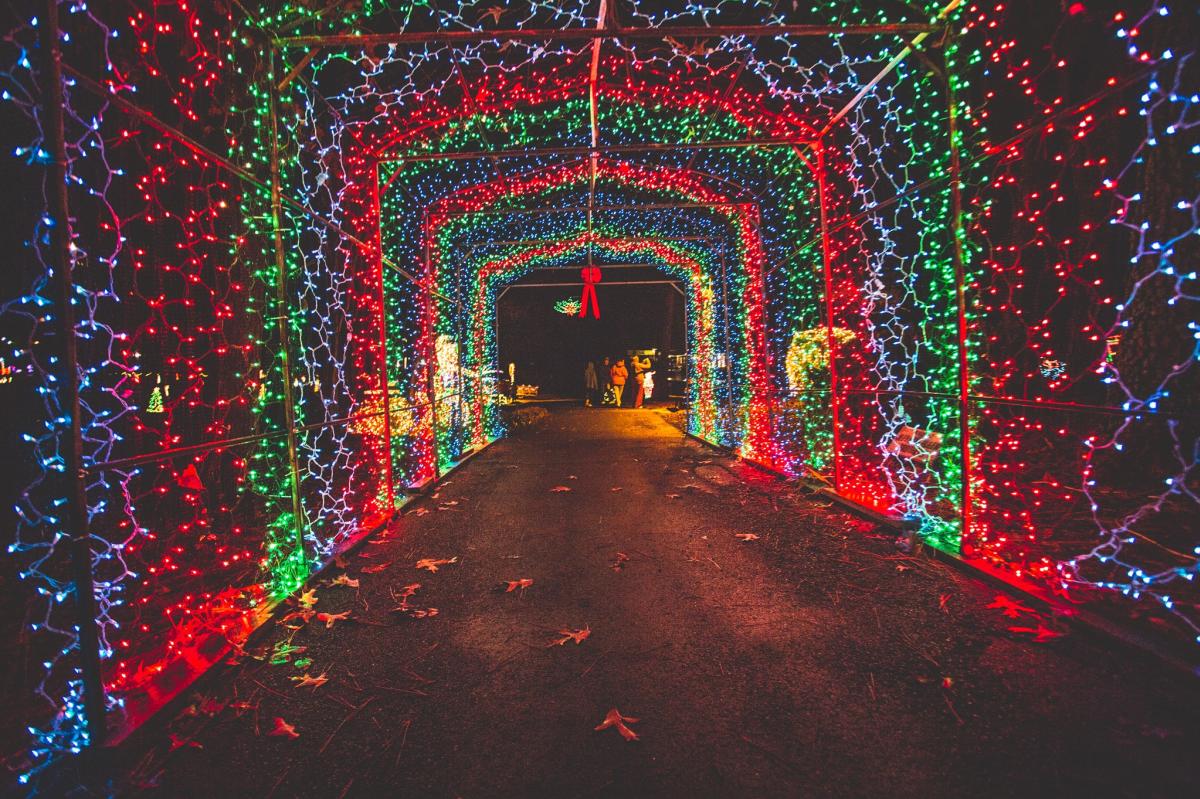 Santa in the Village
Every year on the day after Thanksgiving, the magic of the holidays comes to the Arab Historic Village. For four consecutive weekends, and in conjunction with Christmas in the Park, Santa at the Village will run every Friday and Saturday night. Visitors come from near and far to stroll through Santa's Village, an over-the-top display of holiday joy. You'll meet Mr. Claus himself, so don't forget your camera!
After meeting Saint Nick, head on over to Phillips' Blacksmith Shop and watch 'em work on reindeer shoes! Then, stop by Mrs. Lola Boyd's 1890's Farmhouse for a peek in Santa's bedroom. After that, head on over to the Smalley Grist Mill for a bag of fresh reindeer food to take home to Dasher and Dancer and the other seven reindeer!
All historic buildings will be open and filled with people making holiday history, so come capture the spirit of Christmas this season at the Arab City Park and the Arab Historic Village. Santa's Village is open from 6:00 p.m. to 9:00 p.m., weather-permitting, starting November 25-26, and continuing December 2-3, December 9-10, and December 16-17. Admission for Santa in the Park is $6 per person. Children under 2 are free admission.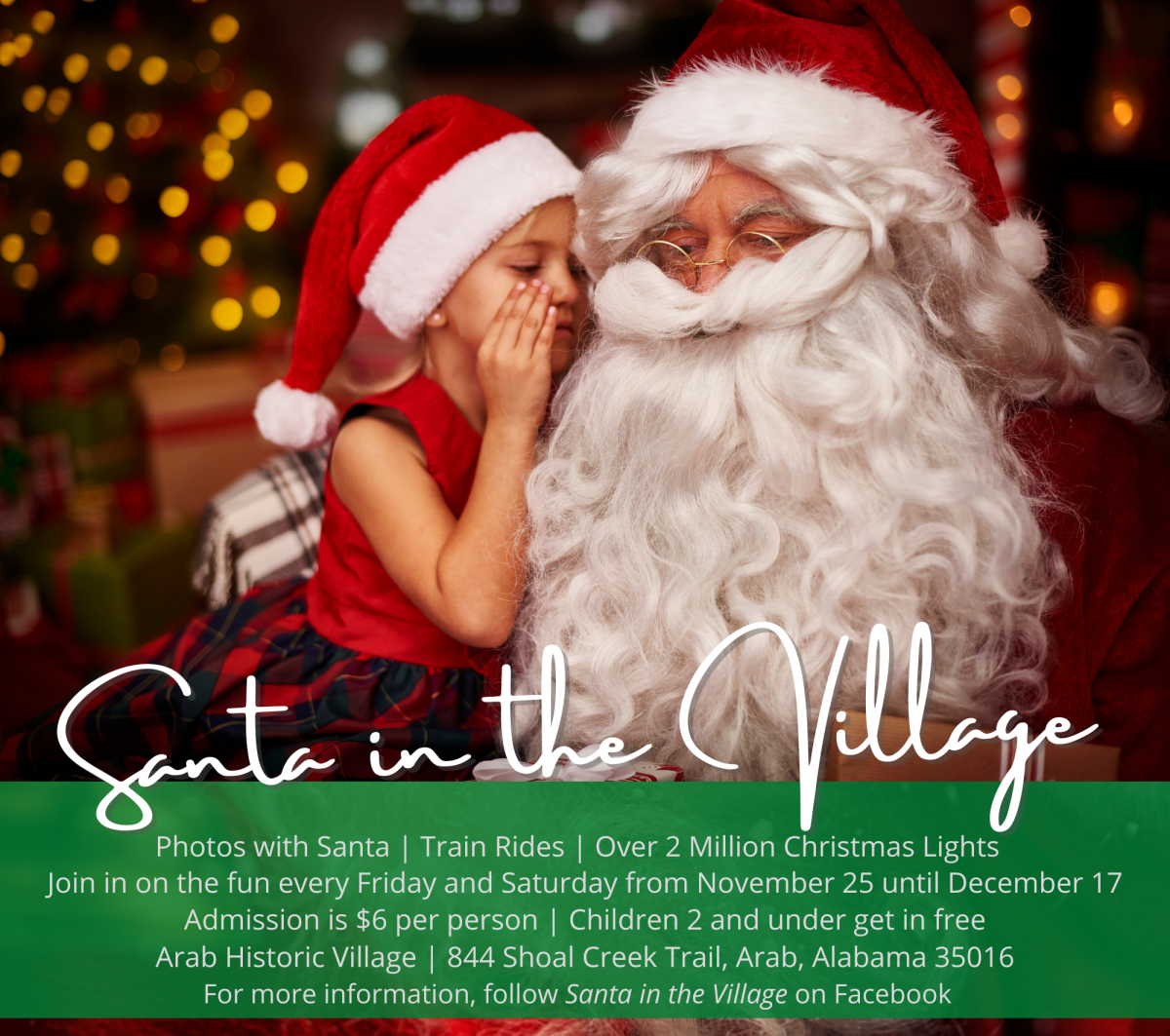 Huntsville Tinsel Trail
The Tinsel Trail at Big Spring Park in Huntsville is going to be bigger than ever this year! It's expanding across Church Street into Big Spring Park West. There will be pop up versions of the Downtown Craft Coffee Trail and other food trucks. November 25 through January 2. (photo by North Alabama Ambassador Robert Posey)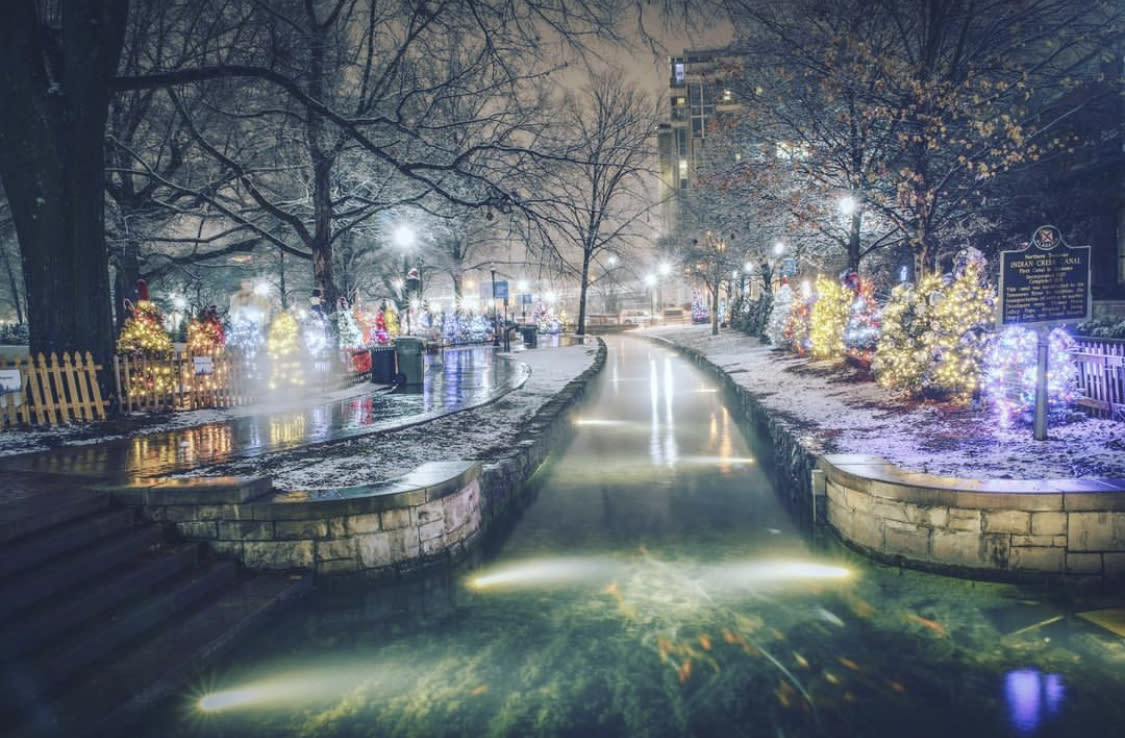 Christmas at Ave Maria Grotto
Experience Christmas at the Grotto and the beauty of Br. Joseph's work at night surrounded by lights and music! On December 9, 10, 16, 17, 23 they will expand the event to include live musical performances, food trucks, kids' rides around St. Bernard's campus and horse-drawn wagon rides along a beautiful decorated path in the woods! Refreshments will be available every night. 
Dates
Nov 25, 26 - 5pm - 9pm
Dec 1, 2, 3 - 5pm - 9pm
Dec 9, 10 - 5pm - 9pm (wagon rides)
Dec 11, 15 - 5pm - 9pm
Dec 16, 17 - 5pm - 9pm (wagon rides)
Dec 19, 20, 21, 22 - 5pm - 9pm
Dec 23 - 5pm - 9pm (wagon rides)
Dec 26 - 5pm - 9pm
Admission
Adults - $10
Seniors - $8
Military/Veterans/1st Responders - $7
Teens (13-17) - $8
Children (5-12) - $7
Children under 4 - free
Wagon rides on Dec 9, 10, 16, 17, 23 - $10
Kids' rides on Dec 9, 10, 16, 17, 23 - $5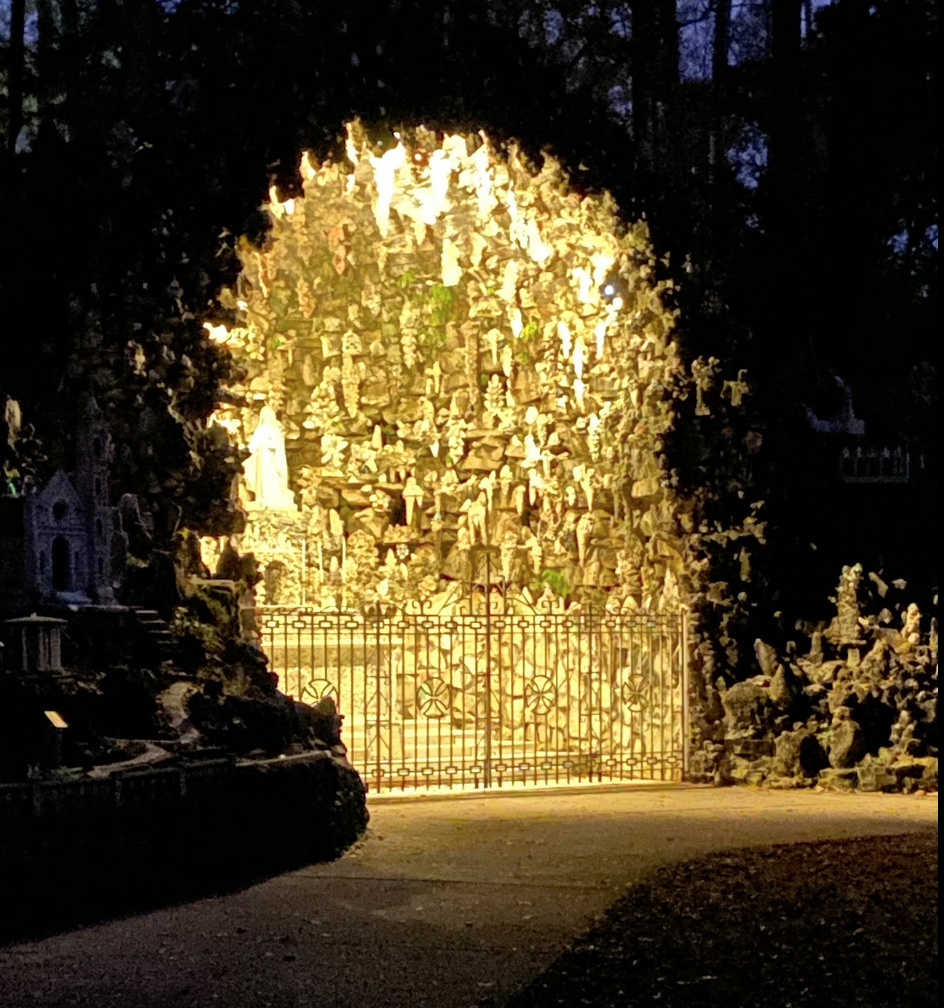 Winter Park at The Orion Amphitheater
Huntsville's holiday season is set to be more festive than ever before with the addition of Winter Park at The Orion and Apollo South, opening November 2022 and running through the end of January 2023! This three-month-long winter wonderland attraction will feature:
Ice skating under the stars in the amphitheater bowl
Meet and greets with Santa Claus
Live music from your local favorites
Winter-inspired drinks & treats, and so much more!
Winter Park opens at The Orion on Tuesday, November 22 and runs until January 29, 2023.
For a full schedule of events, visit theorionhuntsville.com/winterpark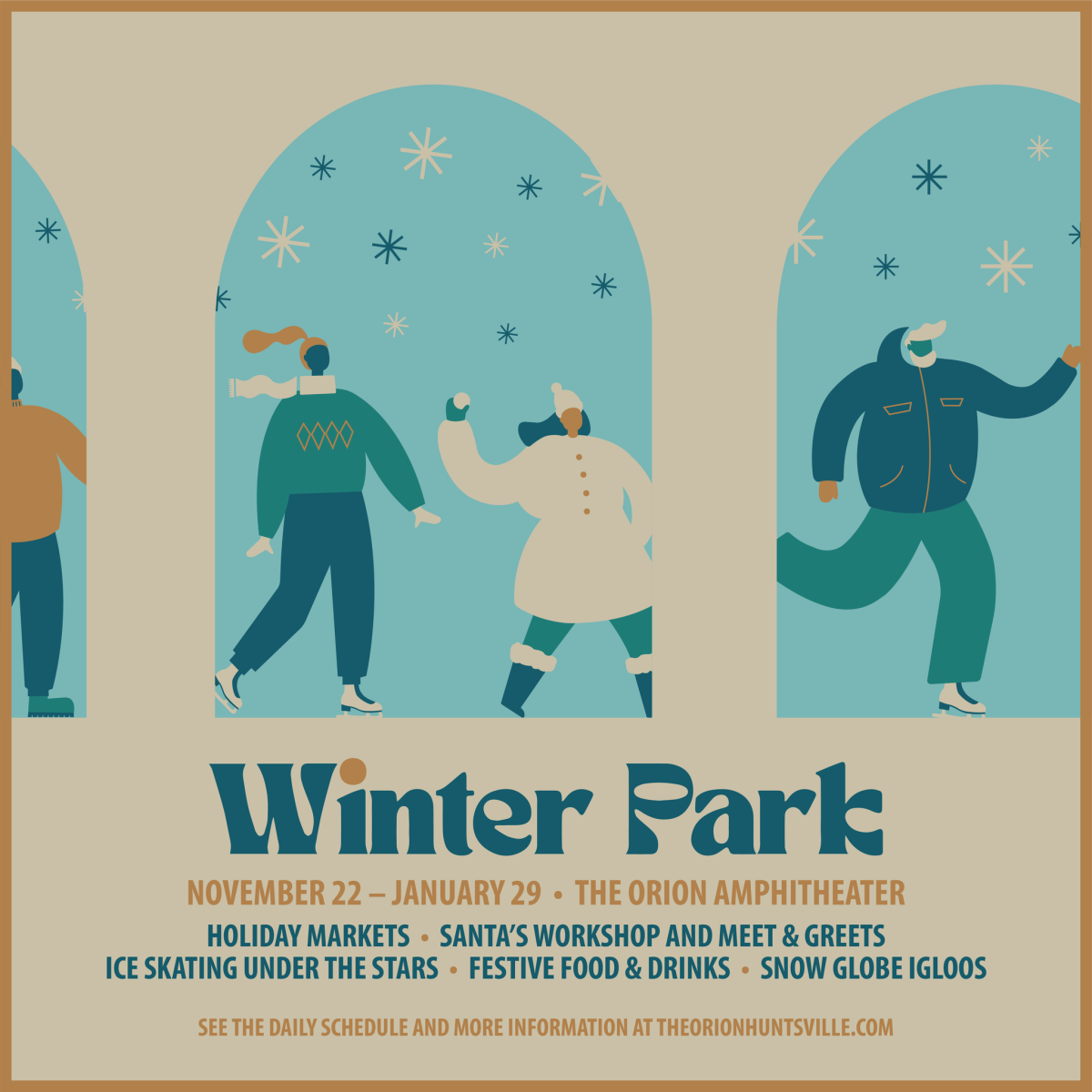 Christmas in Cullman
The city of Cullman offers a different twist on the holiday season and invites local and visitors to join in paying homage to the city's German heritage next month. The annual Christmas in Cullman features several activities and attractions including the tallest Weihnachtspyramide on display, a nighttime parade, the 72-foot Christmas tree-lighting ceremony, Christkindlmarkt, German food and more.
The must-see attraction at Christmas in Cullman is the towering Christmas pyramid. At 30 feet tall, the Cullman Christmas pyramid is the tallest structure of its kind in the United States. Located next to the Cullman County Museum, the carousel-like pyramid will be lit the day after Thanksgiving and will stay lit until after the new year. Known in German as Weihnachtspyramide, it is a traditional German decoration of wooden figures that represent different symbols and seasonal elements. It is typically hung from the ceiling or set on a small table. The Christmas pyramid in Cullman has six tiers with each one featuring a different scene, including one that will pay tribute to the local police and fire fighter departments.
The downtown Christmas parade and one of the largest tree lighting productions in the South is set to take place Dec. 2. The nighttime Christmas parade kicks off at 6:00 p.m. at the Busy Bee Café, traveling down 1st Avenue and ending at Depot Park. The tree-lighting ceremony will take place at Depot Park immediately following the parade and includes other festivities such as music, crafts for kids, pictures with Santa and more.
The Cullman Christkindlmarkt will be held Dec. 9-11 and features a host of local vendors set up German-style in small wooden tents. The market is a great opportunity to find handmade ornaments, unique gifts and other goodies and treasures. The market will be located in the Festhalle Farmers Market and Economic Development parking lot behind the Cullman Museum. Hours are 11 a.m. to 8 p.m. Dec. 9-10 and 1 to 5 p.m. Dec. 11.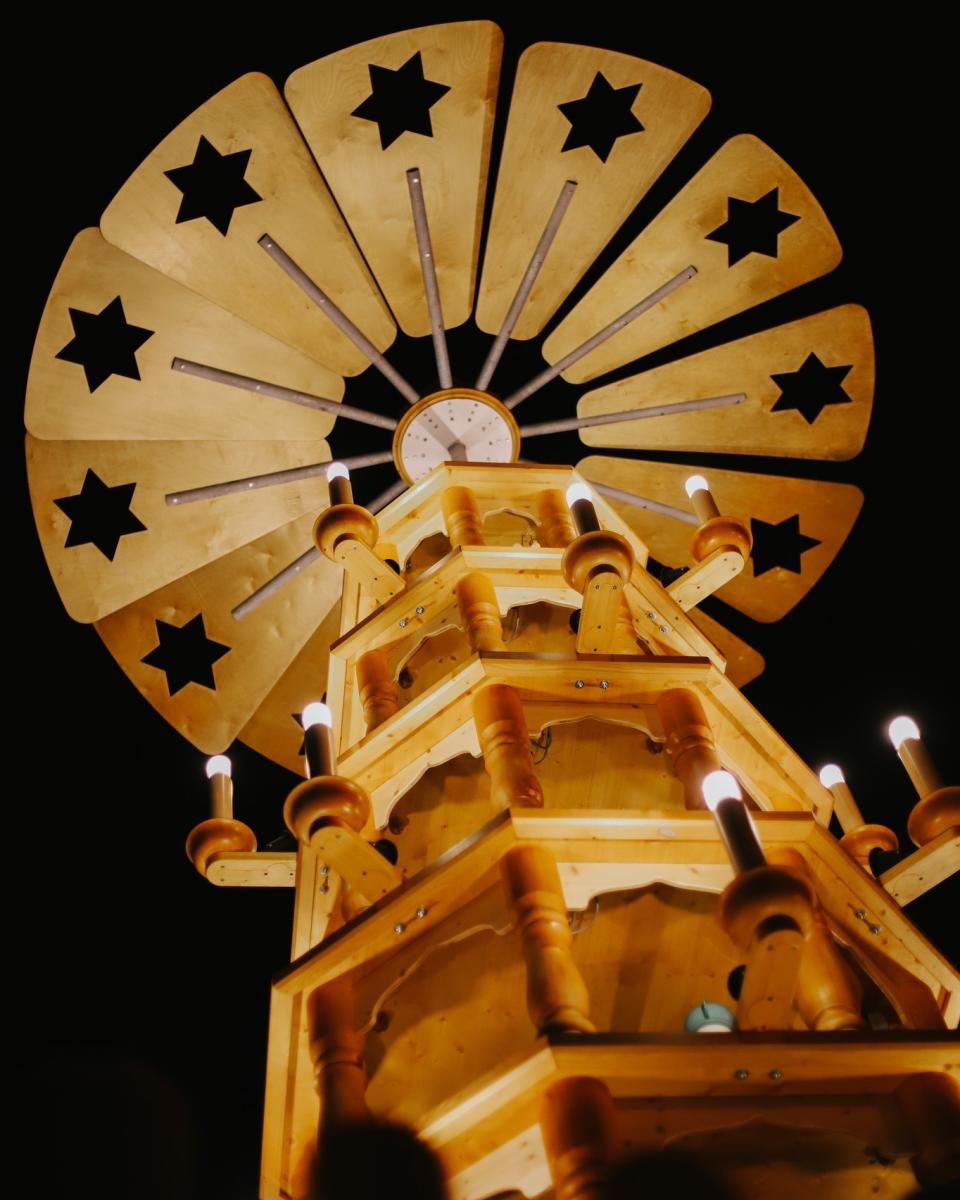 Historic Decatur Christmas Tour of Homes
Presented yearly on the second Saturday in December, the Historic Decatur Christmas Tour of Homes showcases a unique selection of historic homes curated by the Historic Decatur Association, a nonprofit devoted to the preservation of the homes within and character of the two districts that comprise Historic Decatur. This year's event is Saturday, December 10.
The event is historically a walk-through tour of exquisitely-appointed homes and notable historical sites dressed up in their seasonal best. Refreshments and music abound in the festive atmosphere of "Tour Headquarters." In the districts themselves, residents compete in a friendly competition for best-decorated homes. Competition is stiff. The tour has been held annually for over 40 years and serves as a critical fundraiser for the organization.
Parade of Lights at Joe Wheeler State Park
Don't miss all the beautifully decorated boats at the marina at Joe Wheeler State Park! The parade will be begin at 6pm, so make plans to watch from Daniella's Restaurant, at the lodge, or on the balcony of your room at the lodge.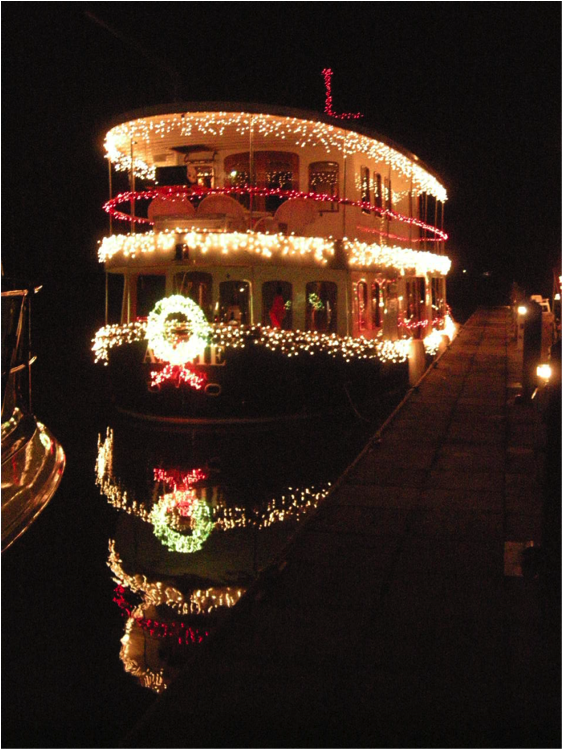 Christmas at Ivy Green
Beautiful live holiday decorations adorn the historic birthplace and home of America's First Lady of Courage, Helen Keller.  Sponsored by the Council of Local Garden Clubs.  Admission is charged. Saturday, December 10 from 8:30am-4pm. 300 North Commons W, Tuscumbia. For more info, call 256-383-4066.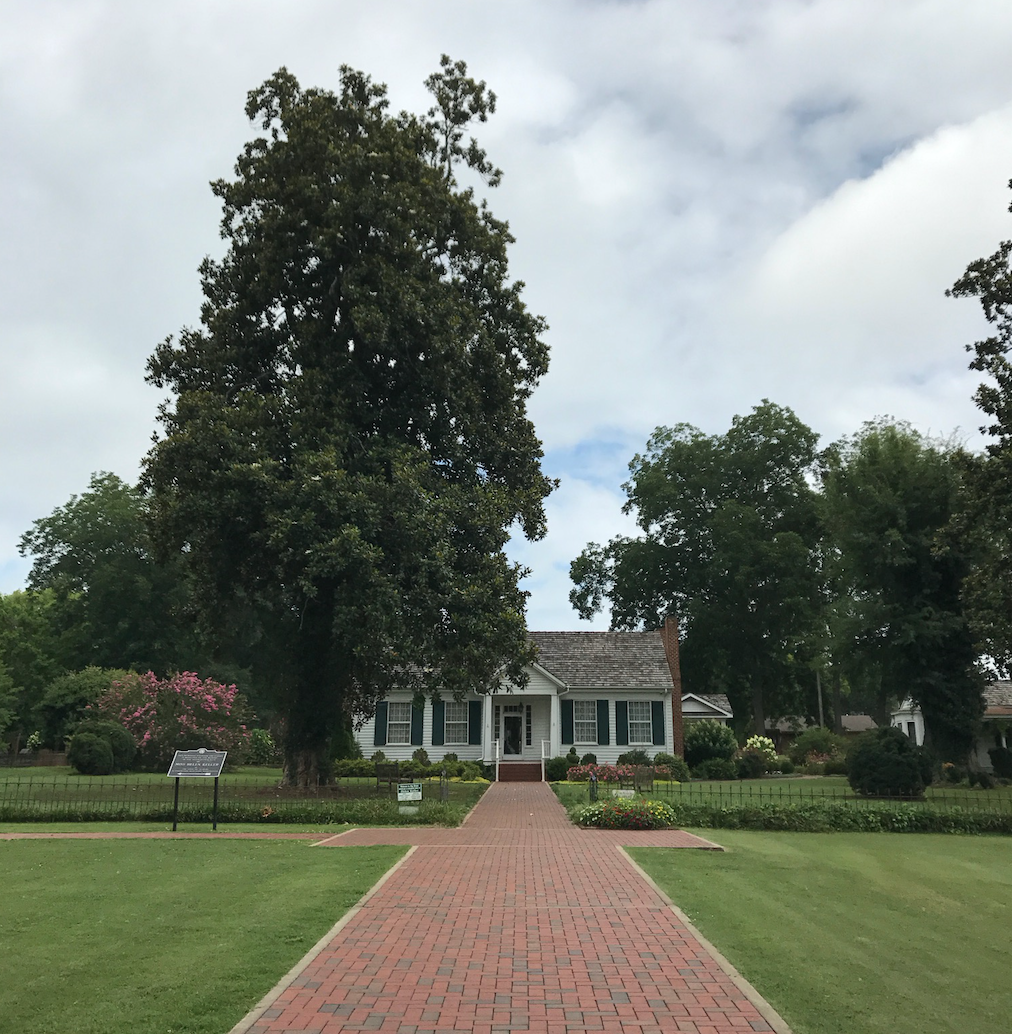 Christmas on the Square in Moulton
The square in downtown Moulton will come alive this Christmas with brightly decorated Christmas trees and photo/selfie backdrops for individuals and families to enjoy the beauty of the holiday season.
Christmas on the Square is a display of uniquely decorated Christmas trees, sponsored and decorated by individuals, groups and businesses from Lawrence County and the surrounding area. The trail also features various photo backdrops or selfie stations to document the magical Christmas experience.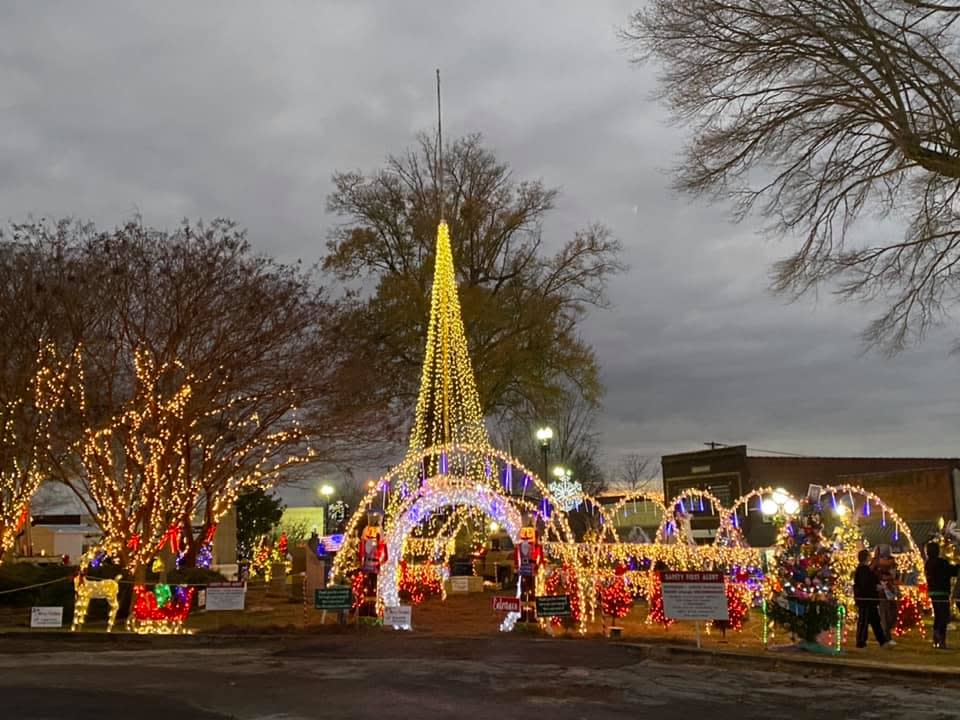 Athens Christmas Open House
To kick off the party, there will be a Merchants Alley Tree Lighting ceremony Friday, November 18, 2022, at 5 p.m. The alley is located between the Athens Main Street office and UG White on Jefferson Street. Local singer Devin Simmons and the 'Things in Common' choir will sing holiday cheer and sponsor Alabama Real Estate Solutions will light the tree to kick off the action-packed weekend.  
Following the tree lighting, the Open House Kick-Off Street Party will take place on Friday at 6 p.m. on Washington and Marion Streets. DJ KJ/Zillion will be playing all the holiday party tunes, ice skating, presented by Listerhill Credit Union, will take place until 8 p.m., and patrons can dine with food trucks and restaurants, and support their favorite merchants by shopping locally. The patron-favorite Merry Market on Marion, presented by Athens-Limestone Hospital, will also return with vendors.   
The party continues through the weekend. Ice skating hours on Saturday will be from 4 p.m. to 8 p.m. and Sunday from Noon to 4 p.m. Santa Claus will also make an appearance on Saturday and Sunday for photos. This year, he will be set up at the Fly Leaf Photography Studio located at 106 N. Jefferson Street. Merry Market on Marion will be Saturday from 11 a.m. to 8 p.m. and Sunday from Noon to 4 p.m.  
There will be entertainment on the courthouse steps all weekend including Drew Clemons, Matt Prater, Utopia, Jerome Malone, and much more.  
Stan Smith with Wild Hearts Cowboy Carriage Rides will be providing rides around the square all weekend long.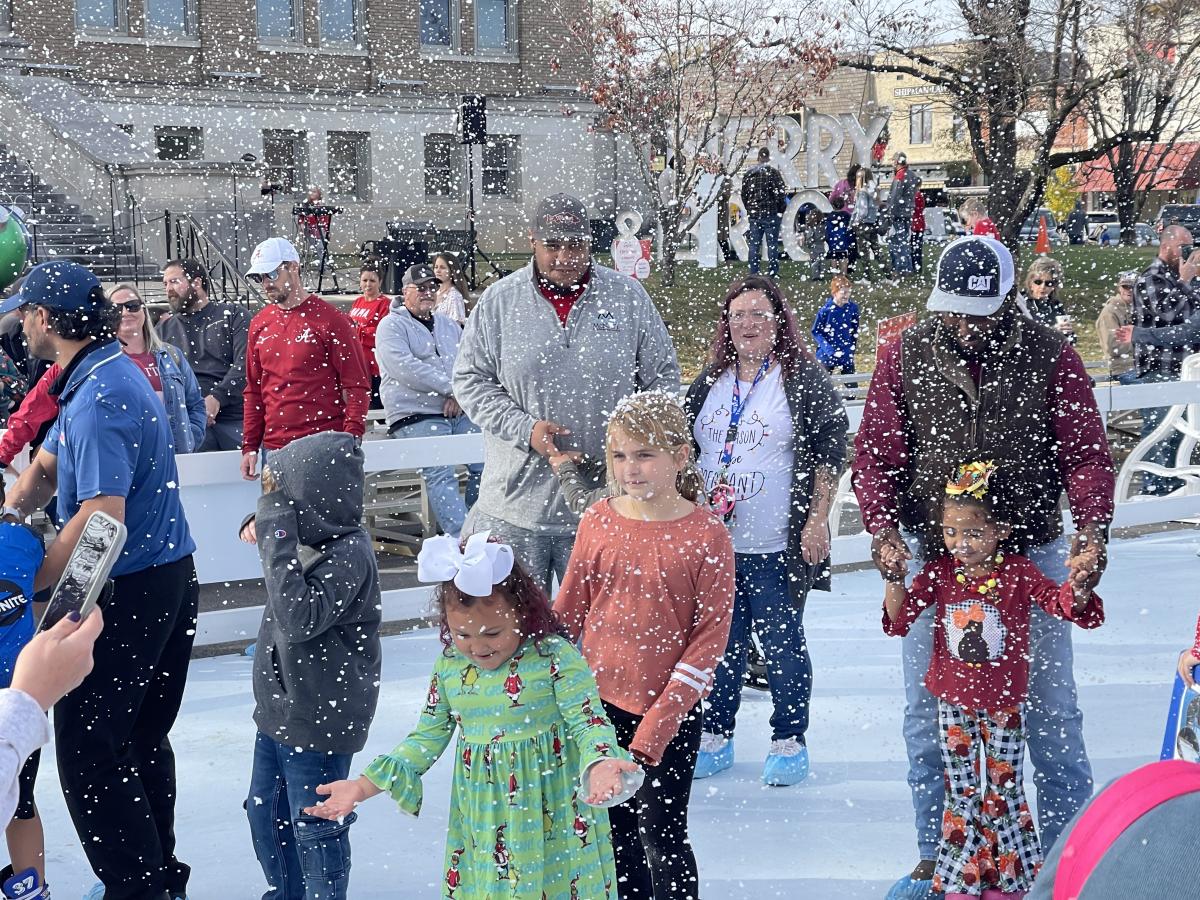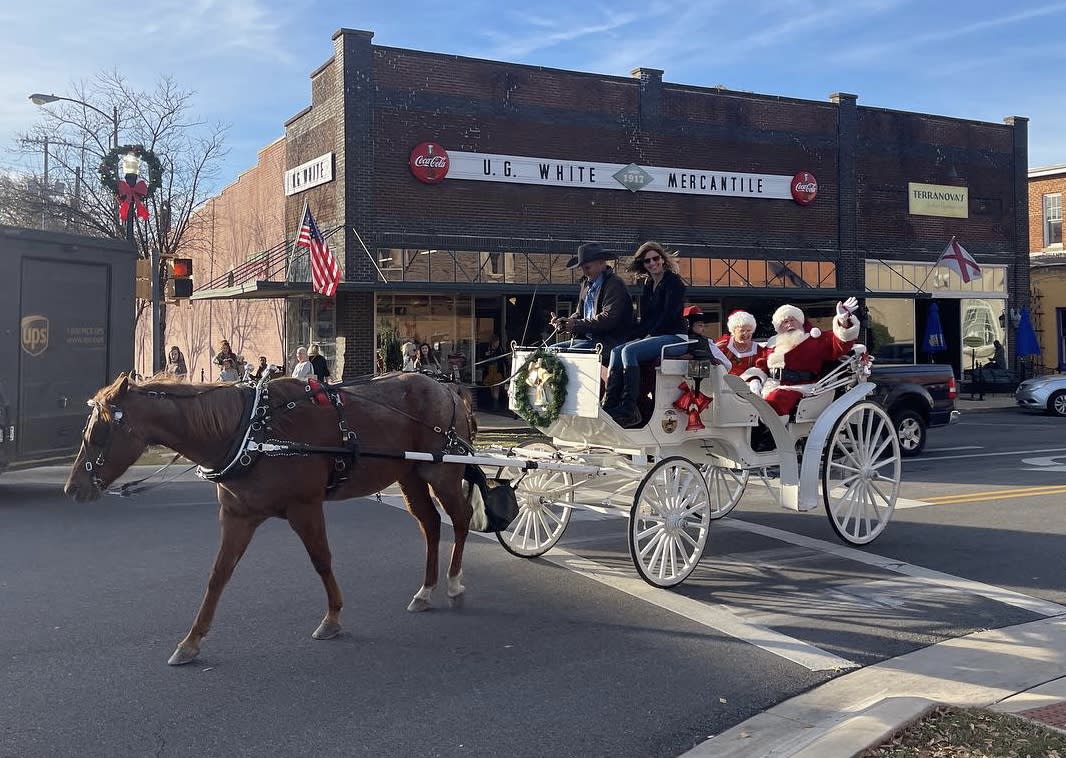 Holiday Songwriters in the Round
Colbert County Tourism and the Alabama Music Hall of Fame are excited to announce the finale of Songwriters in the Round, the popular singer/songwriter series sponsored by Colbert County Tourism and hosted by Billy Lawson, on December 15th at 6:00 PM at the Alabama Music Hall of Fame. The concert will feature 
renowned artists such as the Grammy-nominated Mark Narmore and Bobby Tomberlin, Tess Frizell, a member of one of Country music's most legendary families, with host Billy Lawson. 
"This will be an entertaining concert with Mark Narmore and Bobby Tomberlin joining Tess. After taking a couple of years off due to Covid and the loss of our friend Aaron Wilburn, we're beyond thrilled to continue the tradition and know Aaron would be so proud", said Sandra Burroughs, Executive Director of the Alabama Music Hall of Fame. 
Songwriters in the Round is an extraordinary experience with both seasoned artists and those making their musical debut. This series is a one-of-a-kind "story behind the song" concert featuring some of Muscle Shoals' own and artists across the Southeast. Hosted on the third Thursday of each month, the artists share their songs and the stories behind them in true Muscle Shoals spirit. Colbert County Tourism will make a special announcement about 2023 dates for the series in the coming weeks. 
"With the series being such a success, we couldn't let the holiday season pass by without taking one final opportunity to showcase the incredible talents of Billy, Mark, Bobby, and Tess. What makes the finale even more remarkable is coming together with partners like the Alabama Music Hall of Fame. For years, the Christmas concert at the Alabama Music Hall of Fame was a bright spot for many locals and visitors. Circumstances over the past several years have made it impossible for the event to be held. We're proud to play a part in bringing back a little holiday cheer to our community, and we can't think of a more fitting end to our 2022 series, Songwriters in the Round," said Susann Hamlin, President and CEO of Colbert County Tourism. 
Join us as we celebrate the season and listen to these incredible artists share their songs and the stories that inspired them. It will surely be a magical evening with rare acoustic performances with the people who create the music you know and love. The Songwriters in the Round series tickets are $15 and can be purchased by visiting www.colbertcountytourism.org or calling 256-383-0783.
Guntersville Museum Festival of Trees
The Guntersville Museum Festival of Trees is a delightful display of beautifully decorated trees. November 17 - January 1, 2023.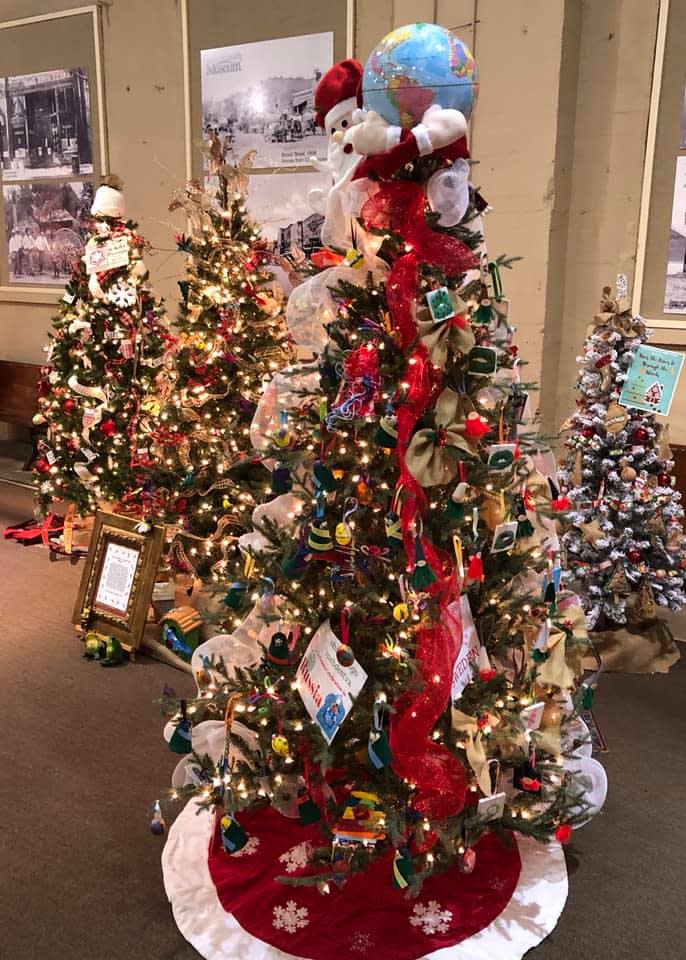 Christmas Lights at Palisades Park
See the beautiful Christmas Lights at Palisades Park in Oneonta December 1-31 (closed Christmas Eve and Christmas Day).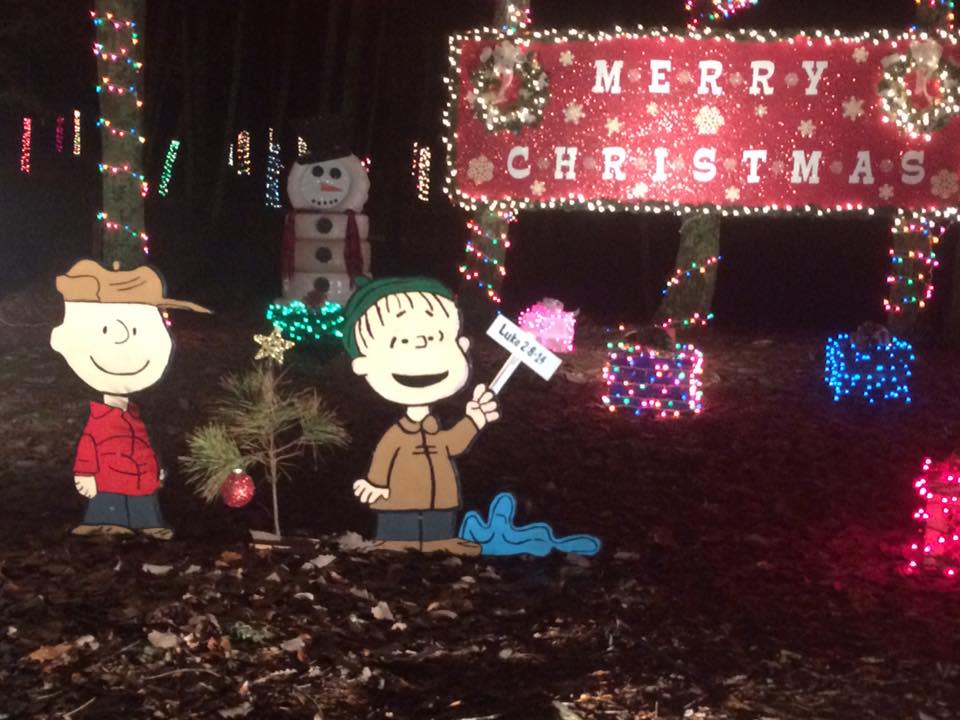 Blow Your Own Ornament at Orbix Hot Glass
Blowing Your Own Ornament at Orbix Hot Glass is such a fun event! You can choose your favorite color for your ornament, and Cal Breed will help you blow your ornament! Check their website for classes on the weekends.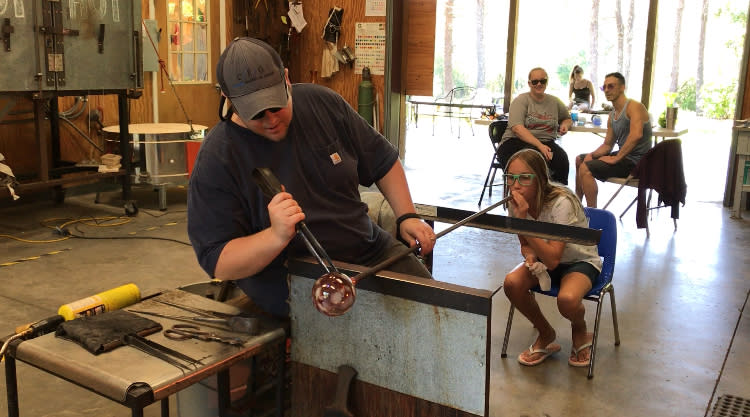 North Pole Stroll
The North Pole Stroll in Downtown Athens is a celebration of beautifully decorated trees all around Big Spring Park. This year there will be horse-drawn carriage rides around the historic downtown area. December 1-31.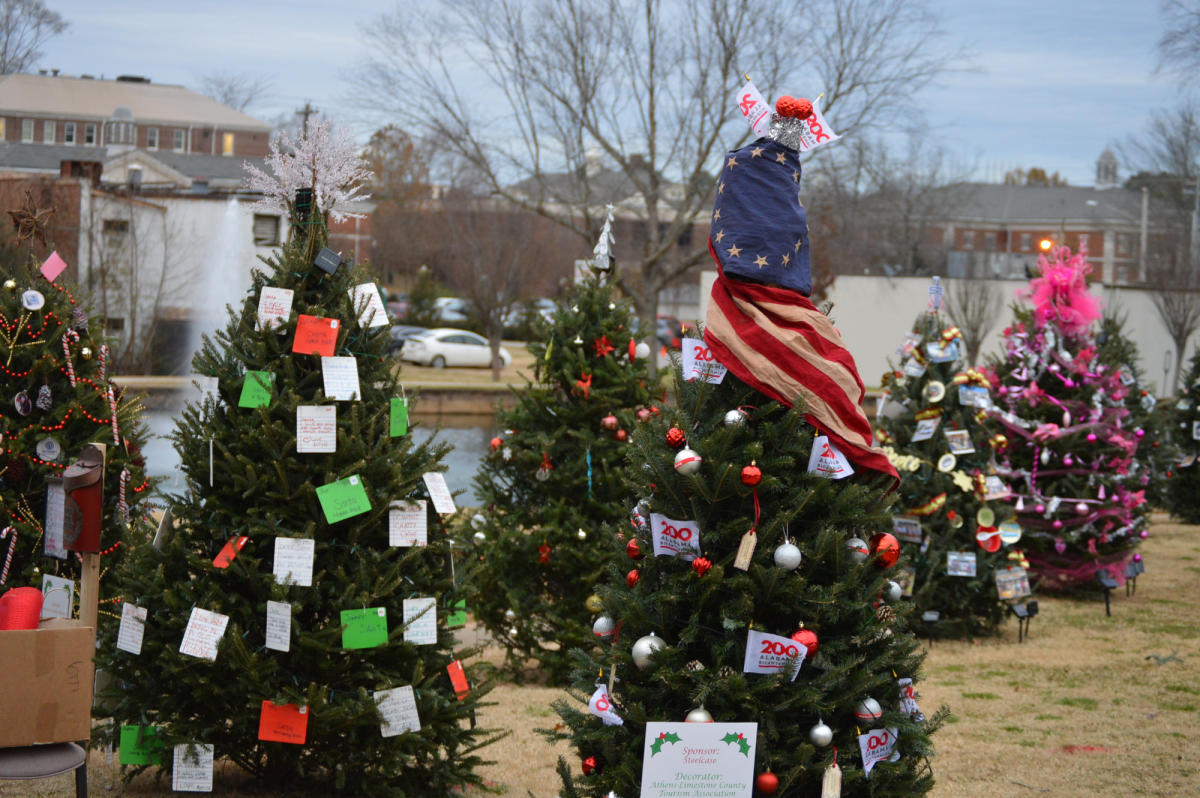 Kris Kringle's Candlelight Christmas
Enjoy a touch of Christmas past at Burritt on the Mountain's Kris Kringle's Candlelight Christmas. There will be activities for the kids and music and more! You must purchase tickets in advance. December 2-3.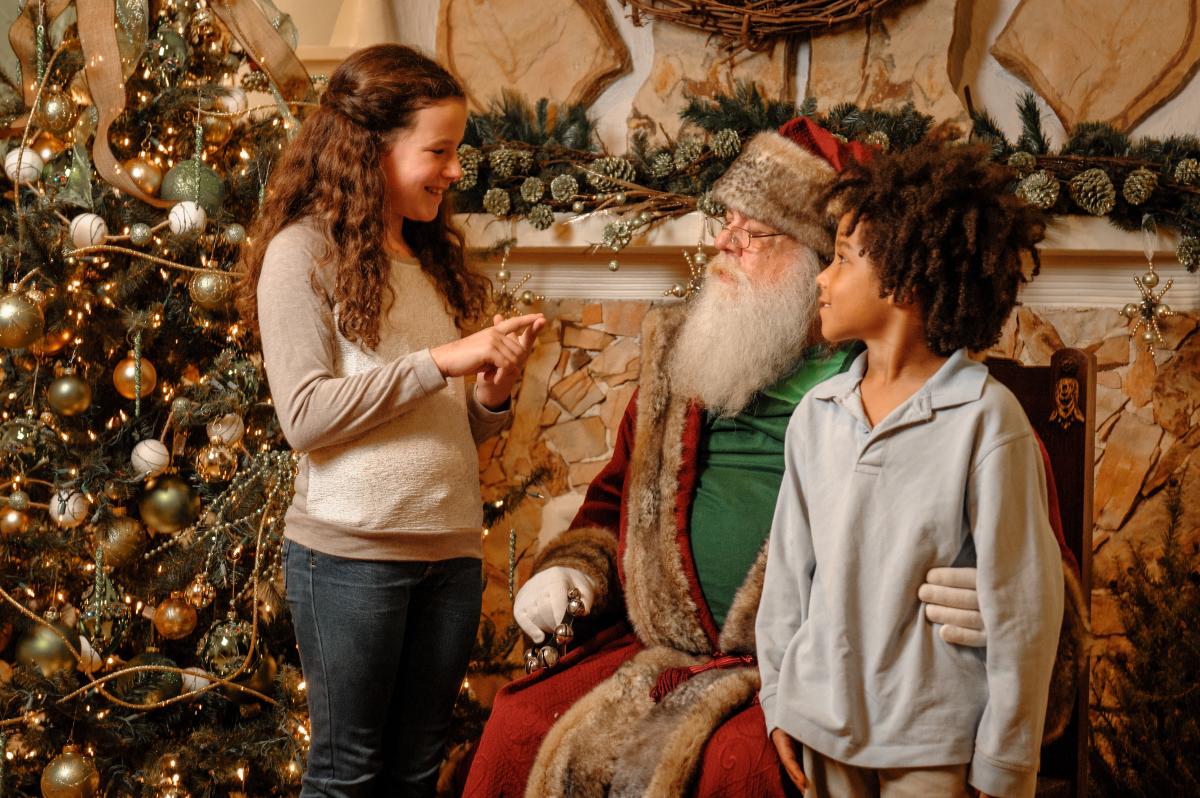 Sippin' Cider Festival
Sip and shop in downtown Athens at the Sippin' Cider Festival on December 10 from 4-8pm. Now in its 12th year, the Sippin' Cider Festival offers an evening of shopping, singing and other fun holiday activities while sipping on winter's favorite drink. During the festival, participating mercha​nts will prepare and offer sample tastings of their favorite hot cider recipe. Cider enthusiasts will vote by ballot for their favorite, and the cider receiving the most votes wins the coveted Cider Cup and bragging rights for the year.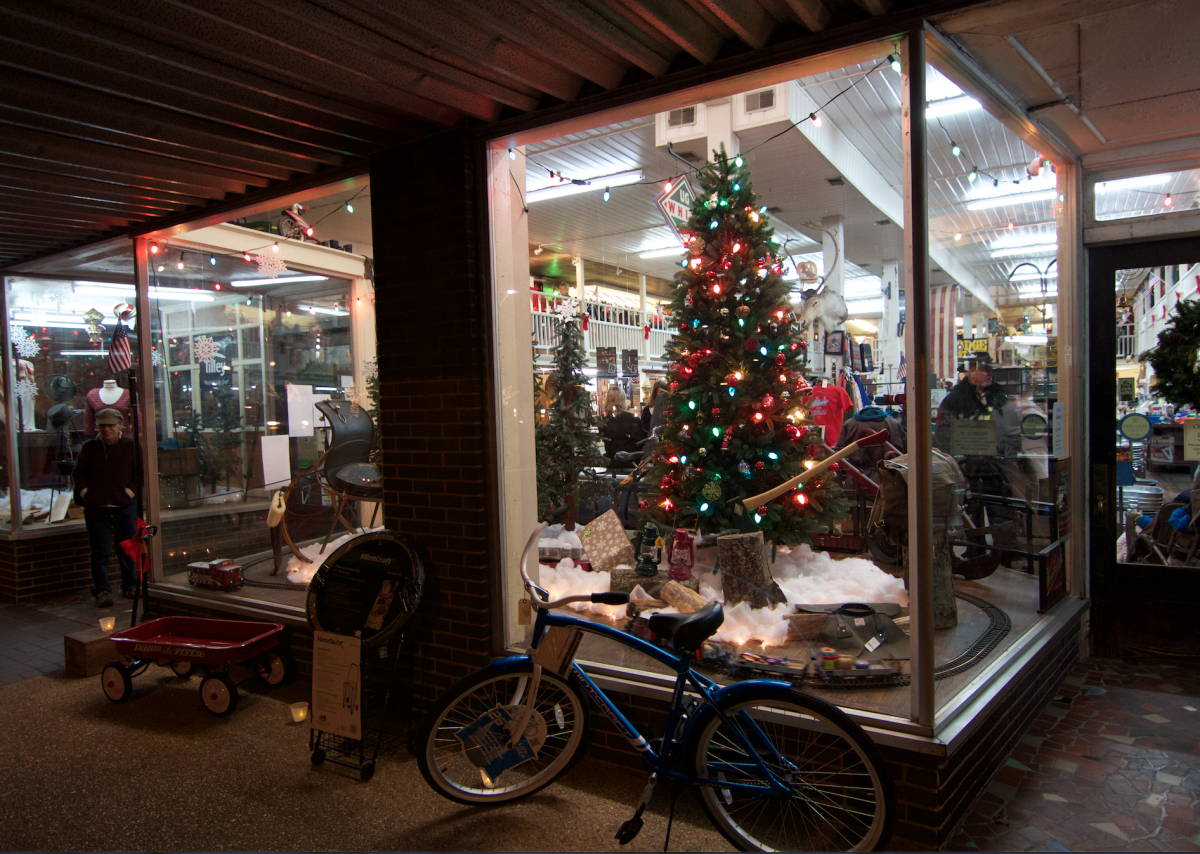 12 Nights of Santa
During Nights of Santa, the jolly old elf himself will be on hand each night to listen to children as they share their wish lists. To ensure the safety of everyone Santa will visit with children while being protected by Santa's magic snow globe. 
No visit to Santa would be complete without meeting his North Pole elves. Additional family-friendly activities adding to the whimsical fun include nightly snowfalls, making holiday crafts, a holiday themed experiment in the all-new Tinker Lab, mingling with costumed characters like the Grinch and Olaf, decorating a fresh made gingerbread cookie, mailing letters to Santa and shopping in Santa's gift shop. Kids will have plenty of room to play and enjoy the spirit of the season.
A limited number of tickets for the event will be offered online and will adhere to EarlyWorks safety protocols. This will be a timed entry, limited capacity event to ensure the safety and comfort of all involved. Holding the multi-night event inside the EarlyWorks Children's Museum will not only provide a safe environment but will also allow visitors to enjoy all that the museum has to offer.
Nights of Santa will be held nightly Monday, December 12 through Thursday, December 23 starting at 5pm on weeknights and 3pm on Saturday and Sunday. All tickets must be pre-purchased online at https://sales.earlyworks.com/generaladmission.aspx. Cost for Nights of Santa is $12 per person for the general public and $10 per person for members. Admission is free for children under one year old.
Downtown Gadsden Plaid Friday
The merchants of downtown Gadsden are getting in the holiday spirit and, as a more relaxing and enjoyable alternative to the big box store "Black Friday" chaos, shoppers are invited to Plaid Friday, a nationwide initiative that encourages shopping local on the biggest day for holiday sales, November 25.
Plaid Friday is a movement that offers an alternative to the fast pace of big box shopping while showing support for local merchants. It originated in Oakland, California in 2009 and the name was chosen from the idea of weaving individual threads of small businesses together to create a strong fabric that celebrates independent businesses. Plaid Friday promotes the diversity and creativity of local and independent businesses and aims to transform holiday shopping for family and friends into a more connected, pleasurable activity than Black Friday.
Plaid Friday precedes Small Business Saturday, meaning holiday shoppers can turn their two-day, post-Thanksgiving shopping excursions into 48 hours of opportunities to support small businesses.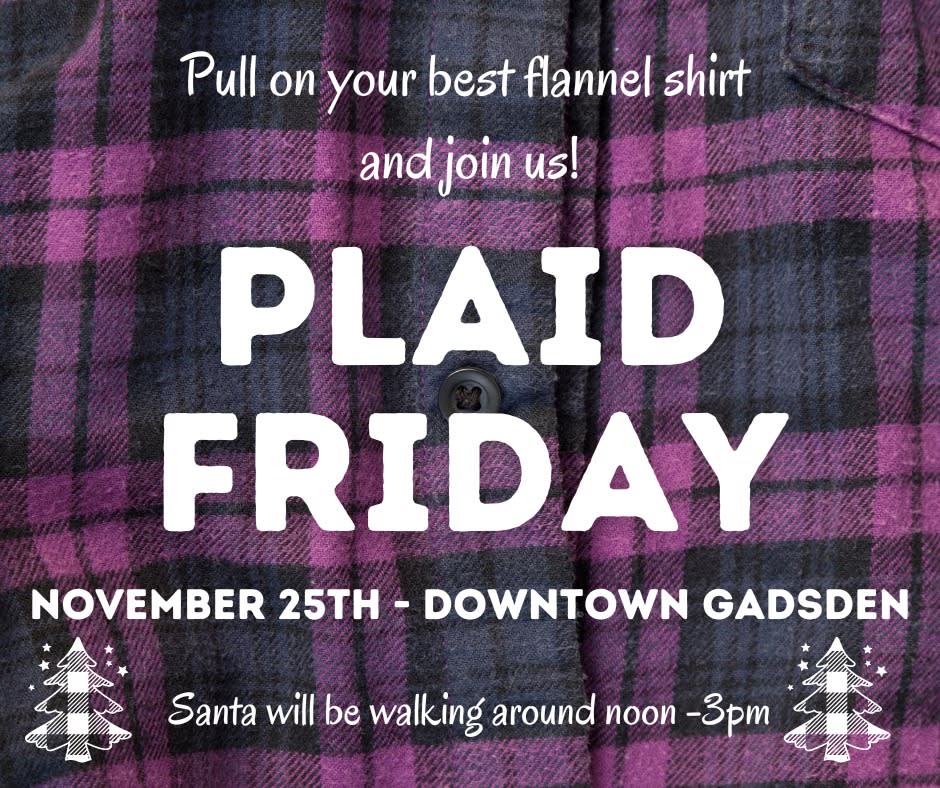 North Star Limited Train Ride
Take a North Star Limited Train Ride train ride with the North Alabama Railroad Museum this December! Santa will be on their viewing platform before and after each trip, and kids can get pics with Santa and give him their wish lists. Each child will receive a gift while on board. All riders will receive a drink and cookie, riders in coach 2006 will receive a hot drink, warm cookie, and souvenir mug. (photo courtesy of North Alabama Railroad Museum)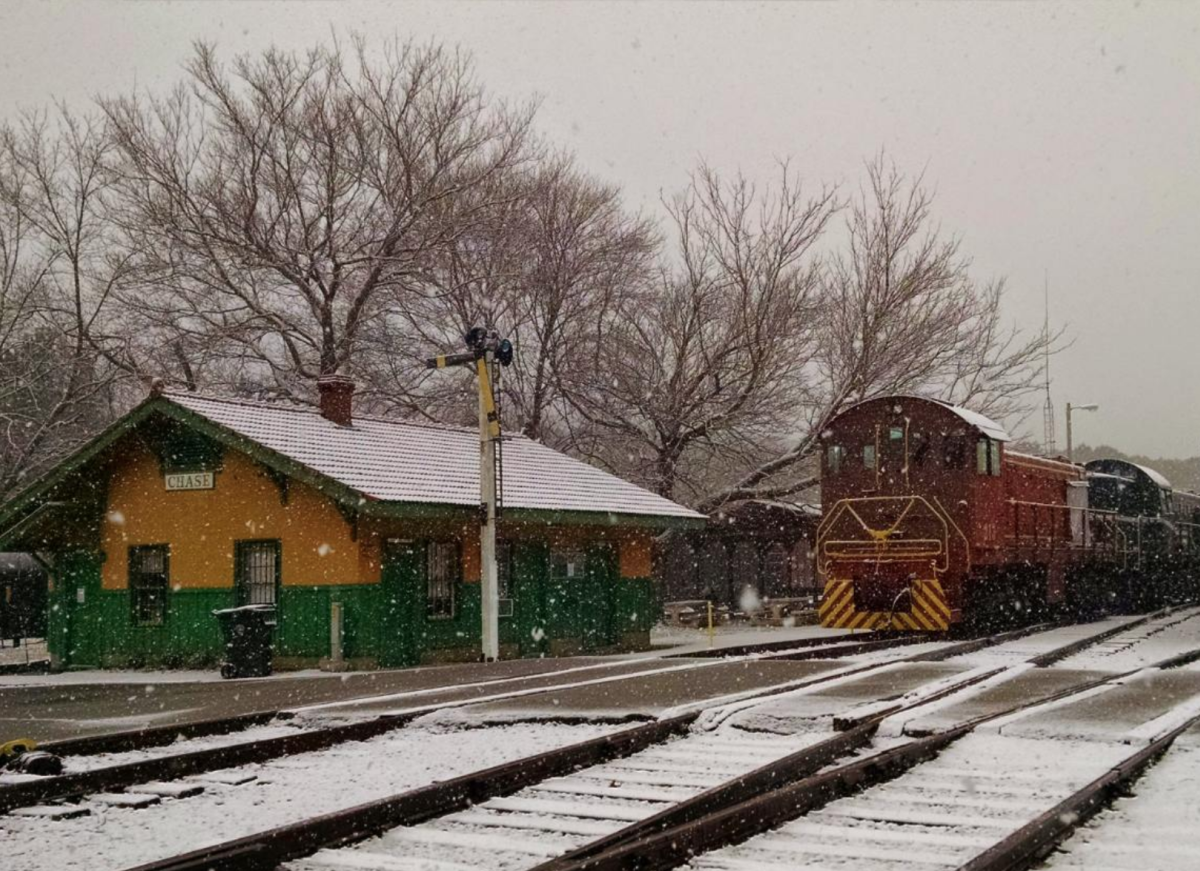 Winter Wonderland at Sportsman Lake Park
The 19th Annual Winter Wonderland Christmas Light Display at Sportsman Lake Park in Cullman is November 18 through December 30. Come and see over a million lights and experience this Winter Wonderland! Returning this year, the park will have its Christmas Train, Horse and Carriage Rides, Snow Machine, Photo Booth, Hot Chocolate, and Much More! New this year is our Winter Wonderland Christmas Shop. Park and rides open weather permitting. Admission is $10 cash per vehicle.

November 18-20, 25-27 - 5pm - 9:30pm
December 1-4, 7-11, 14-23, 26-30 - 5pm - 9:30pm
Closed Christmas Eve and Day
Drive-Thru Only - December 26-30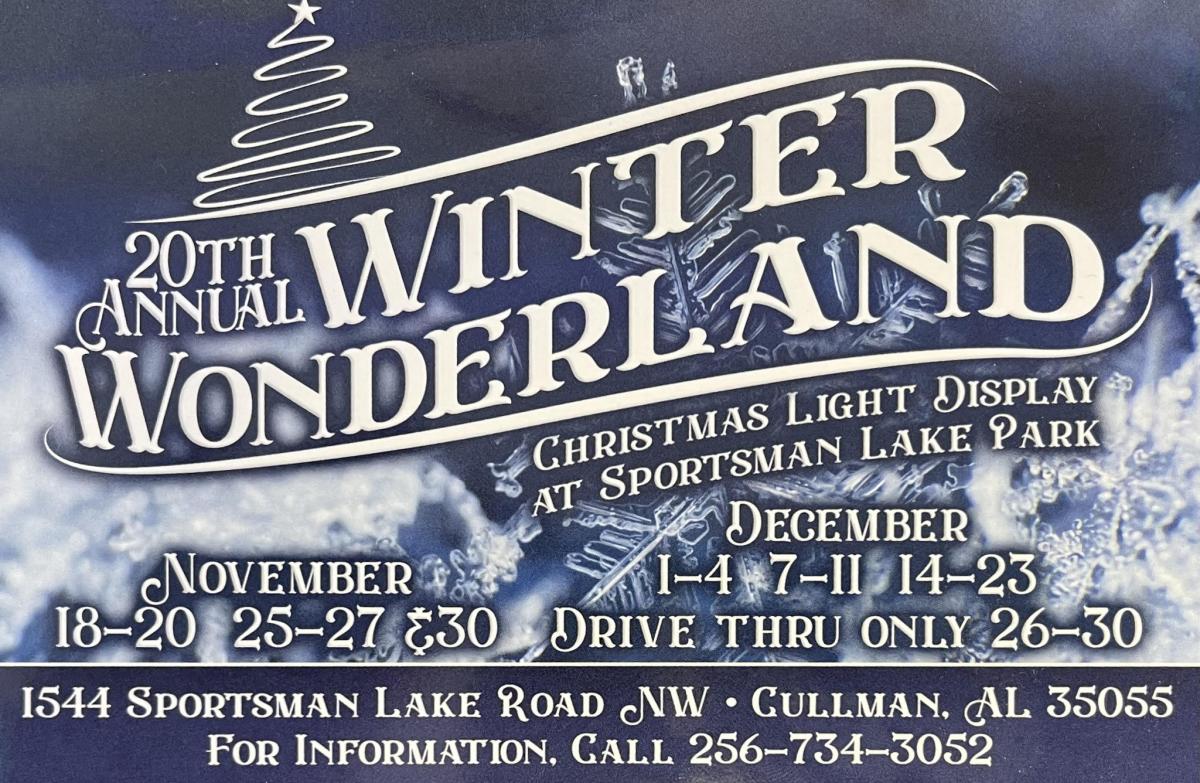 Have a safe Merry Christmas and Happy Holidays!