Camping is a fun activity the whole family can enjoy. As summer approaches, it is the perfect time to get out and enjoy some time at the campground. Whether you enjoy tent camping surrounded by nature, a RV resort with lots of fun activities, or spending the weekend in a state park cabin North Alabama has a variety of campgrounds for you to enjoy.
DeSoto State Park
DeSoto State Park is located northeast of Fort Payne in DeKalb County. This beautiful state park offers miles of hiking. Some trails even include a few waterfalls. If you choose to explore outside the state park, it is conveniently located close to Lookout Mountain, Mentone, Alabama and the Little River Canyon Nature Preserve. DeSoto State Park offers improved campsites, primitive campsites, canvas tent rentals, a lodge, and cabins.
Corinth Recreation Area
Corinth Recreation Area is in Winston County on Lewis Smith Lake and is part of the Bankhead National Forest. This campground's greatest asset is the peaceful atmosphere it offers. You can enjoy a campfire, go for a stroll around the campground, swim at the beach area, or just sit back and enjoy watching the wildlife. Corinth Recreation Area offers improved campsites and primitive campsites.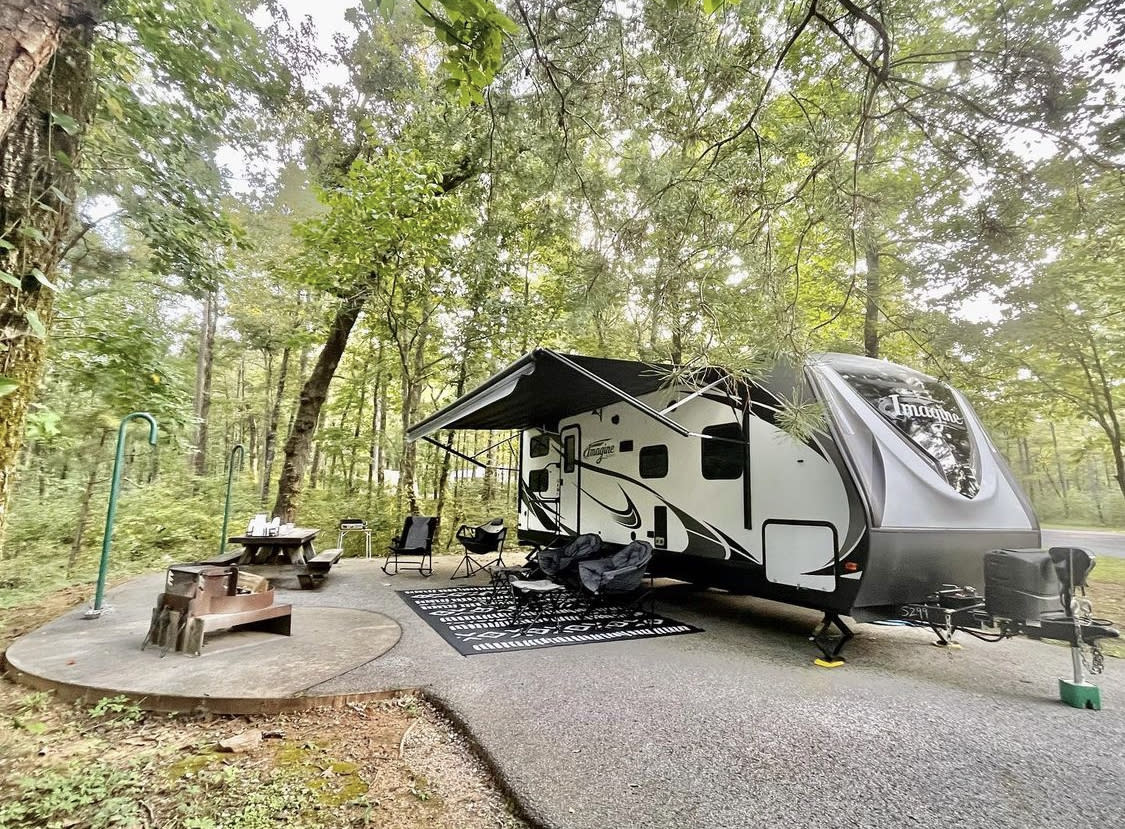 Monte Sano State Park
Monte Sano State Park is located near Huntsville, Alabama in Madison County. Monte Sano means "Mountain of Health" in Spanish. Visitors are attracted to this state park for the fresh air and the beautiful mountain views. The state park offers a variety of hiking, biking, and disc golf trails. There is a nature trail to a Japanese Garden. The popular stone cuts trail features a unique set of rock features. Monte Sano State Park offers cabins, improved campsites, and primitive campsites.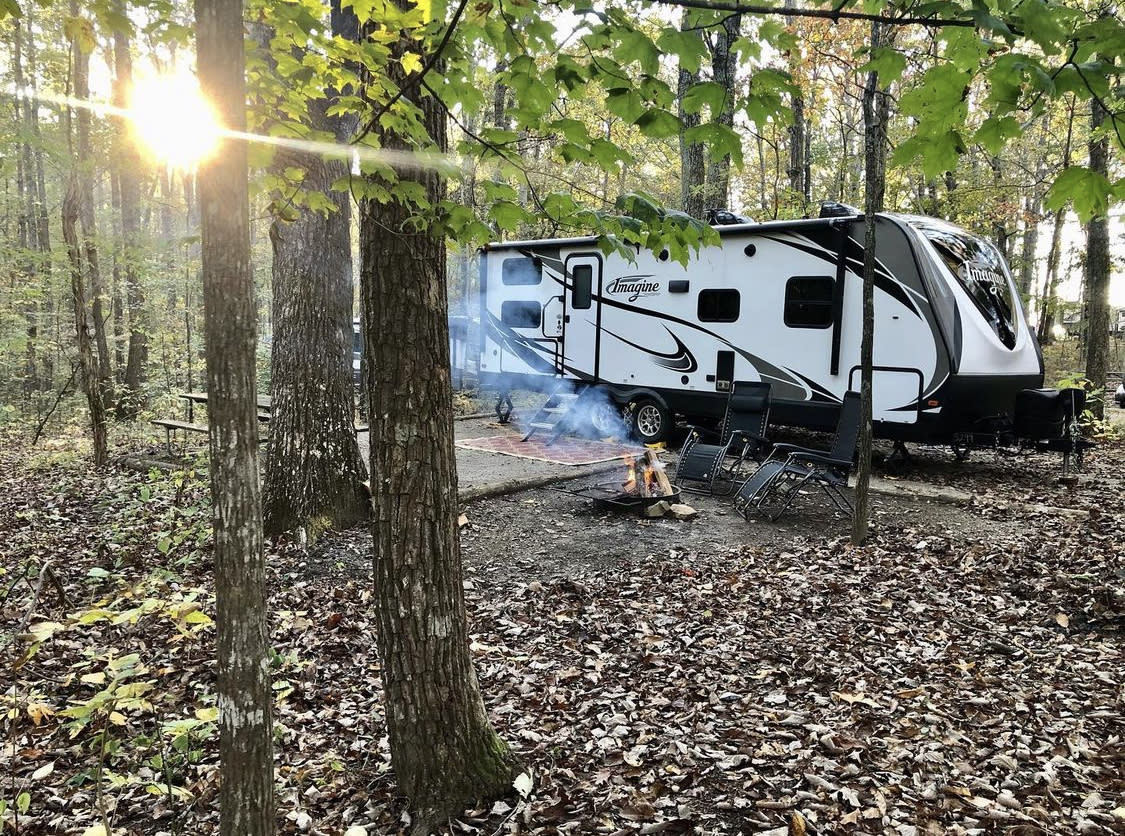 Palomino RV Resort
Palomino RV Resort is conveniently located off I-65 in Cullman, Alabama in Cullman County. It is a full-service RV resort that includes a long list of amenities like premium campsites, glamping tents, Wi-Fi, a dog park, and a variety of outdoor activities. One unique feature at this RV resort is that during the summer months an inflatable aqua park is housed on-site. There is an admission fee to enjoy the aqua park.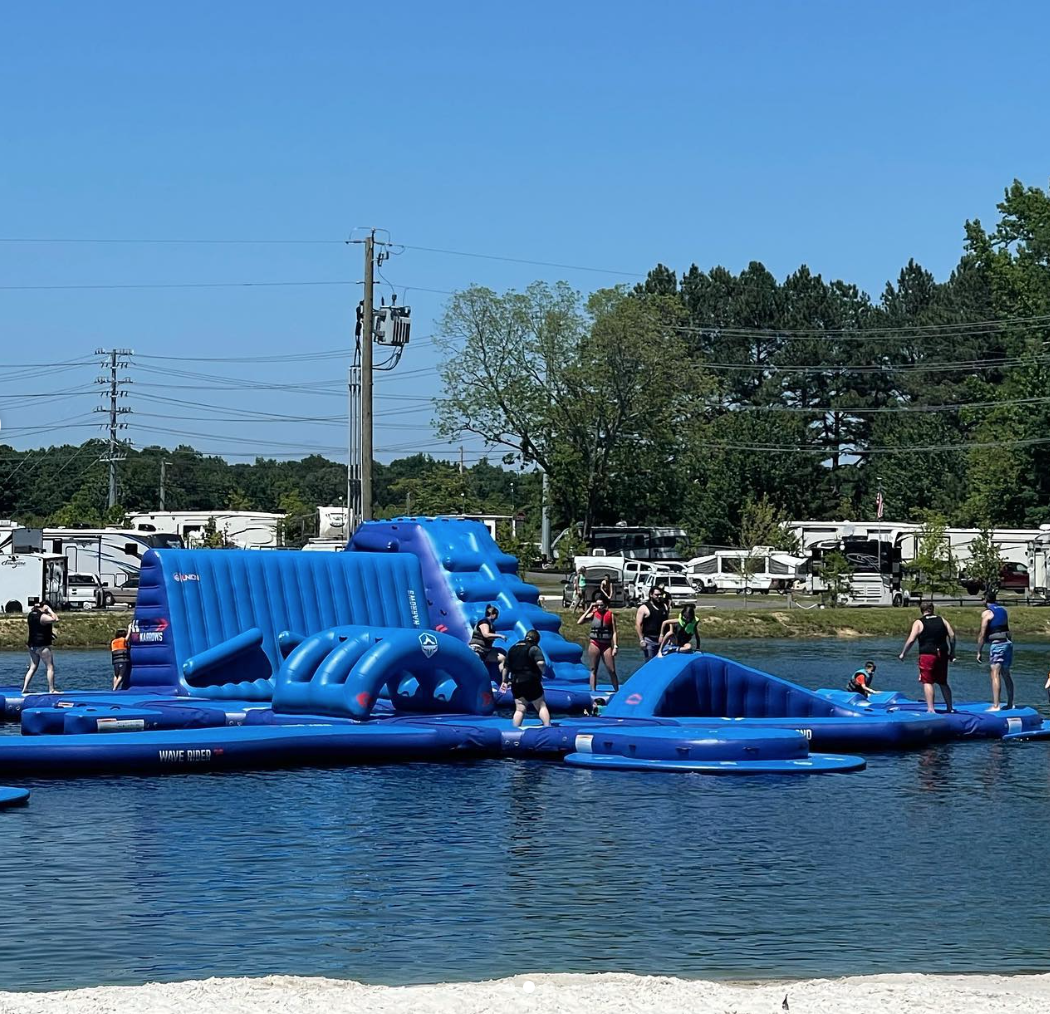 Bucks Pocket State Park
Bucks Pocket State Park is in Dekalb, Jackson, and Marshall counties. This state park is secluded in a natural pocket of nature in one of the most beautiful areas in Alabama. You can explore this park by hiking the hiking trails or you can bring your off-road vehicle and explore the park's ORV Trail. This state park gives visitors a beautiful atmosphere to enjoy their time in nature. Bucks Pocket State Park offers newly renovated premium campsites and walk-in primitive campsites.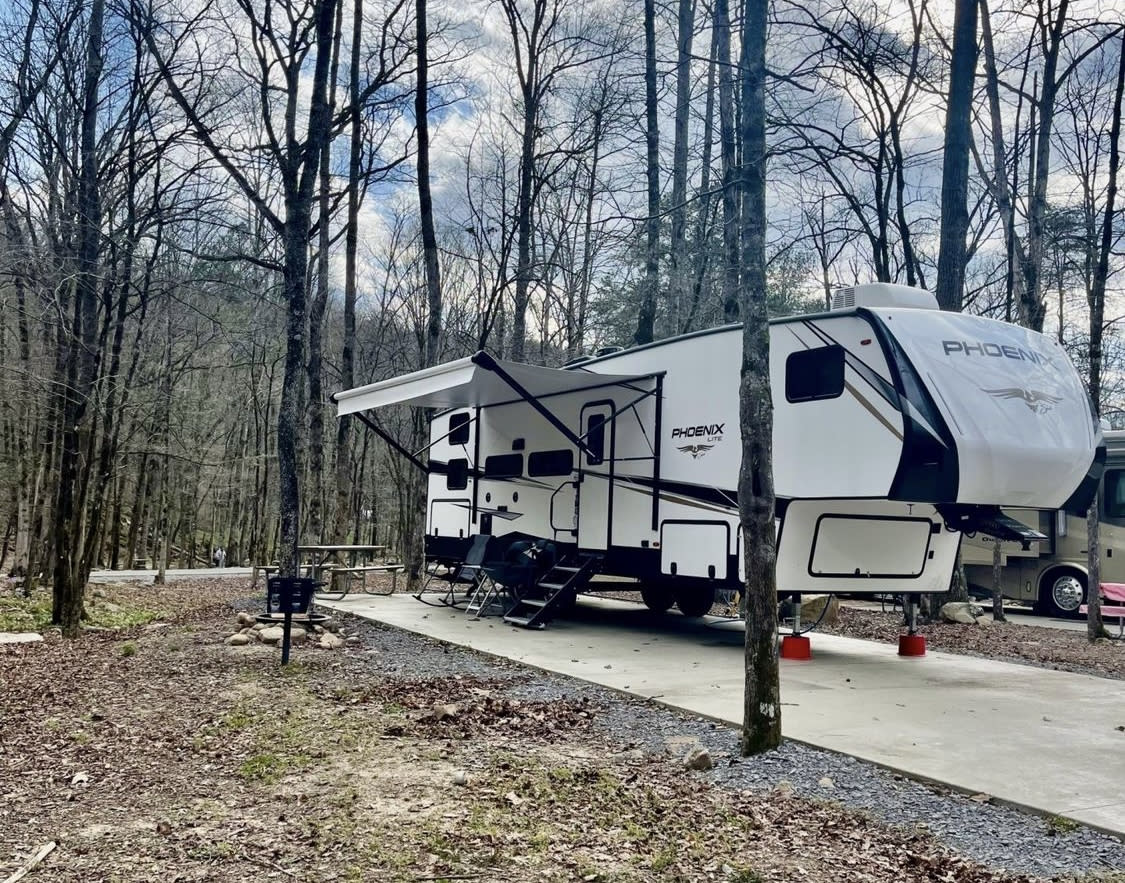 Cathedral Caverns State Park
Cathedral Caverns State Park is in Marshall County. It is home to Cathedral Caverns, which features one of the largest stalagmites in the world. Tours of the cave are offered daily and are a must see during your visit. In addition to the cave, the state park also offers hiking trails and a visitors' center. This state park has recently undergone improvement projects and added cabins and a new section in their campground. Cathedral Caverns State Park offers cabins, improved campsites, and primitive tent campsites.  These newly constructed accommodations offer a perfect place to camp during your time in the beautiful countryside.