North Alabama has not one but two strawberry festivals! And if you want to pick your own sweet berries or pick up a bucket, you can visit several farms in north Alabama! Check them out and let us know where is your favorite place to get fresh strawberries in the spring!
Moulton Strawberry Festival
Moulton's berry delicious event, the Moulton Strawberry and Antique Festival is May 5-6 at the Lions Club Fairgrounds close to Lawrence County High School. Make plans for two days of family fun, fresh strawberries, antiques and live music. 
Parents in search of family-friendly activities will want to put the Strawberry and Antique Festival on their schedule of things to do. Entertainment includes free inflatables and activities for children, petting zoo, classic car/truck/motorcycle show, tractor show, horse and buggy rides ($2/person), the Miss Strawberry Pageant and arts and crafts vendors. A cornhole tournament, a two-mile trail run and a one-mile kids run are also slated for Saturday, May 6.
Mouthwatering strawberries, the highlight of the two-day event, will be available to purchase and organizers suggest arriving early to purchase the berries before supplies run out. Farmers will be on hand to offer tips and suggestions for storing and preparing.
The festival also showcases gospel groups, oldies and folk performers, bands and choral groups from local high schools and rising stars from across the region. Festival goers are encouraged to bring lawn chairs as ongoing live music fills the air both days on two stages. Southern Outline, Hands of Grace, Phillip Ghrigsby, Tremayne and Josie Ray Jones are just a few of the performers slated to perform.
Festival hours are 9am-8pmFriday and 8:30am-5pm Saturday. All activities take place at the Lions Club Fairgrounds located at 455 School Street in Moulton unless otherwise noted. Admission is $1 both days. Proceeds benefit the Jesse Owens Runners' Club and local schools. For more information, visit the event on Facebook at www.facebook.com/StrawberryFestivalMoulton or contact Event Director Stan Johnson at 256.566.4410, neverquitsj@aol.com. 
Cullman Strawberry Festival
A fun-filled day is planned for the Cullman Strawberry Festival on May 6 in downtown Cullman. You will find plenty of delicious, locally grown strawberries, hometown fun, and exciting events throughout the day. Now in its 84th year, the one-day event is Alabama's longest-running strawberry festival.
As far back as 1898, the strawberry has been an agricultural calling card for Cullman and to celebrate, the town comes together to offer a one day event centered on the red berry. Many local farmers will be on hand selling their produce, and most importantly, fresh, locally grown strawberries. Make sure to stop by the Festhalle Marketplatz early to purchase a basket of berries to take home.
Along with fresh strawberries, the Strawberry Festival offers a variety of food vendors, the Miss Strawberry Festival Pageant, a doggy "paw"geant and after party, a baking competition, a kid's area with games, small amusement rides and inflatables (fee to participate) and artisan vendors selling handcrafted collectibles and locally-sourced products.
This year's event welcomes chart-topping acts such as Blues Traveler, Parmalee, and up-and-coming artists like FilmoreMusic and Tim Montana. Anyone will be able to view this year's Strawberry Festival Concert, but the best vantage point will require a ticket. General admission ticket is $25/person and VIP is $75/person. Visit https://www.cullmanstrawberryfest.com/entertainment to purchase tickets. Hours are 9am-10pm. at the Festhalle Farmers Market and Depot Park located at 309 1st Avenue NE in downtown Cullman. Admission is free.
Strawberries were first produced in Cullman in 1898 and later prompted the community to host its first Strawberry Festival in 1939. The community event has continued to be one of the state's largest and longest-running strawberry festivals to date. For more information, visit www.cullmanstrawberryfest.com or call 256-734-9157.
Isom's Orchard
You can pick your own strawberries at Isom's Orchard on Highway 72 just outside of Athens! Take the family and have a farm day while picking fresh berries and other delicious produce.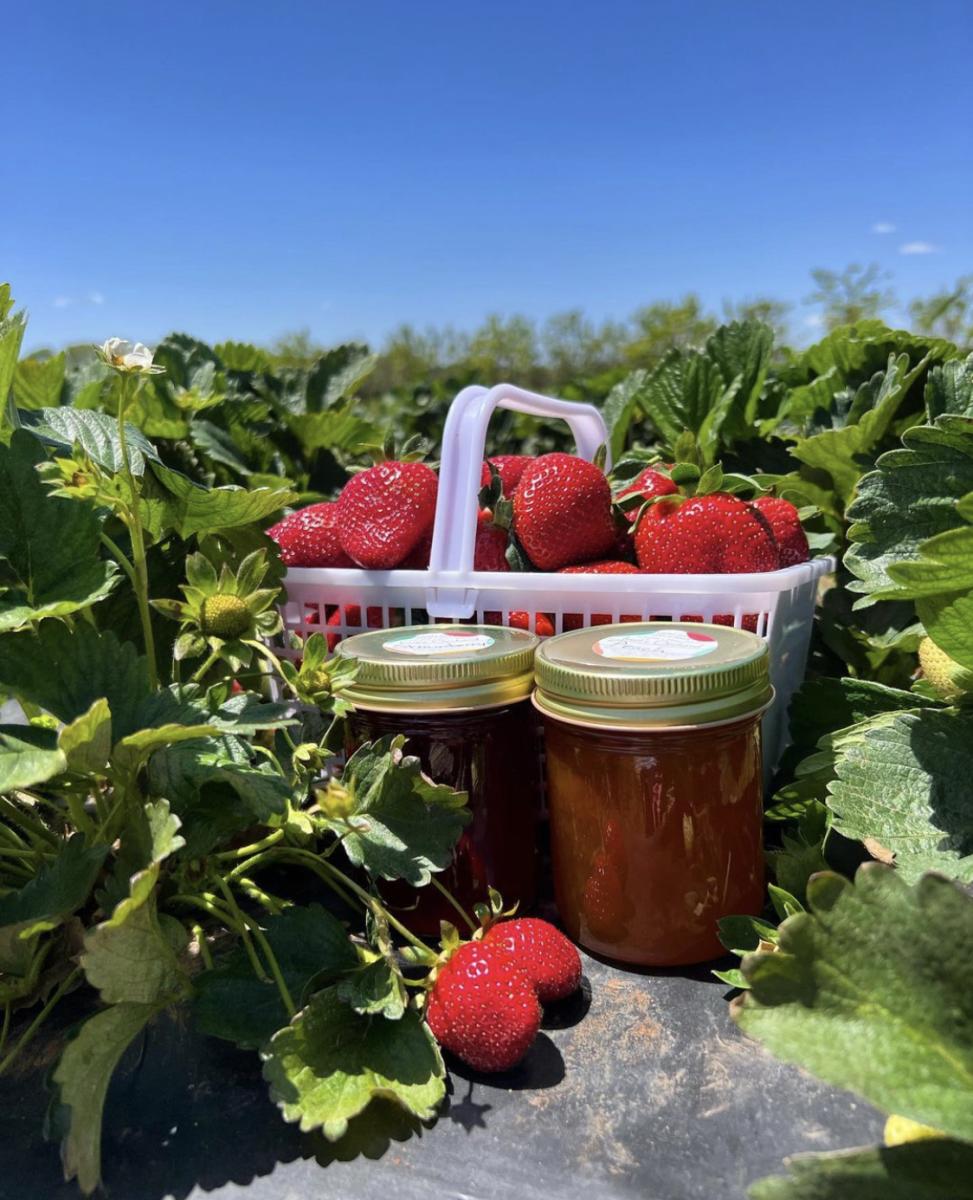 Reeve's Farm
Reeve's Farm off of Highway 36 in Hartselle has delectable strawberries in April and early May! You can pick your own fresh berries and have a farm experience, or you can grab a basket or a bucket to take home. Reeve's Farm also makes homemade ice cream using the strawberries grown on their farm.