Three years ago my family and I found out about the 100 Alabama Miles Challenge. Ever since then, I've been earning miles and badges all over our state. The 100 Alabama Miles Challenge encourages Alabamians to live a healthier lifestyle by getting outdoors and exploring our beautiful state. You can earn miles by running, walking, cycling, mountain biking, hiking, paddling, rolling, and swimming. You can earn virtual badges for each different category and for visiting different places all over our state. This program is great for getting you, your family, and even your friends outdoors and racking up miles and exploring locations that are familiar and new places.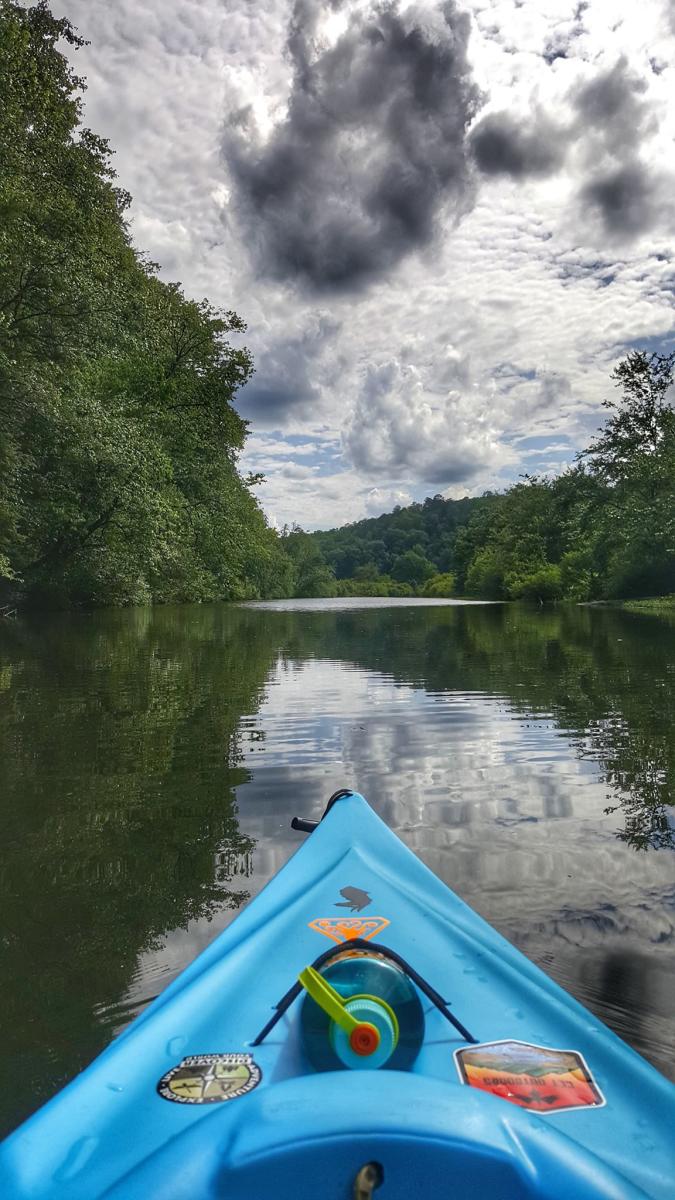 There's virtual badges for areas all over our great state. The Sipsey Wilderness Area and Bankhead National Forest are very familiar to me and both places have their own badges as well as a badge for paddling the Sipsey River. Something I've started doing is scrolling through and looking at all the different areas that are represented in the badges section of their website and going out and exploring new places.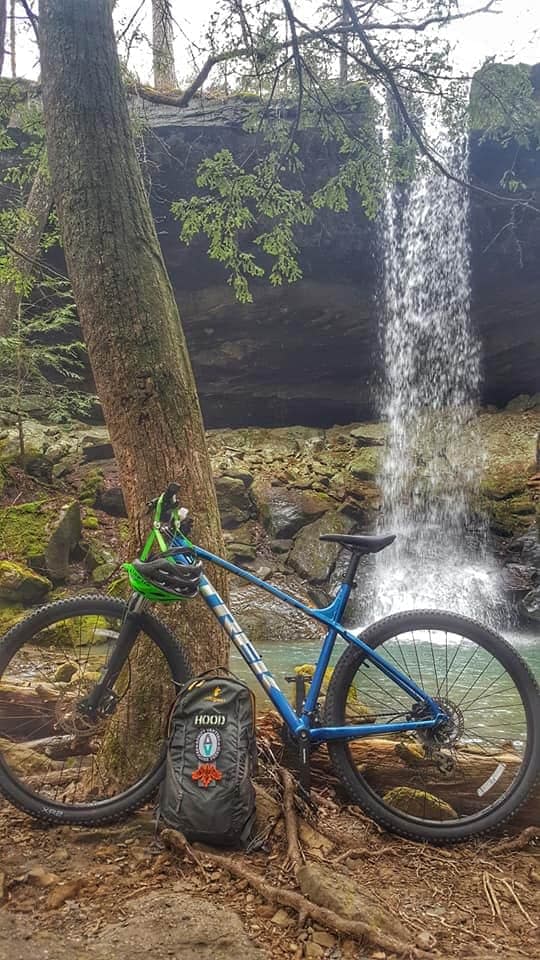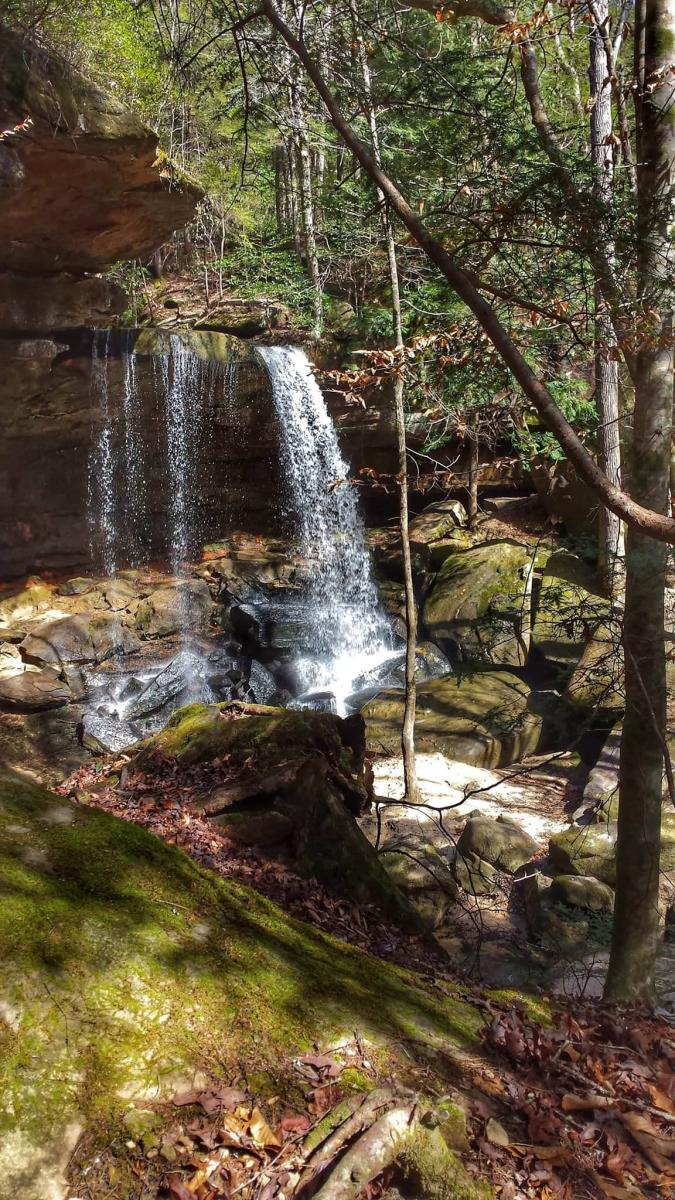 So far our travels have taken us camping and exploring at Cherokee Rock Village (listed as Cherokee Rock Gardens). I highly recommend camping here, it's an awesome place with amazing views for sunrise, sunset, and for stargazing. If you're into rock climbing, this is a place for you as well. Little River Canyon and DeSoto State Park are both just up the road and both are areas that you can earn badges at. There's several overlooks and hiking trails for you to explore in both areas.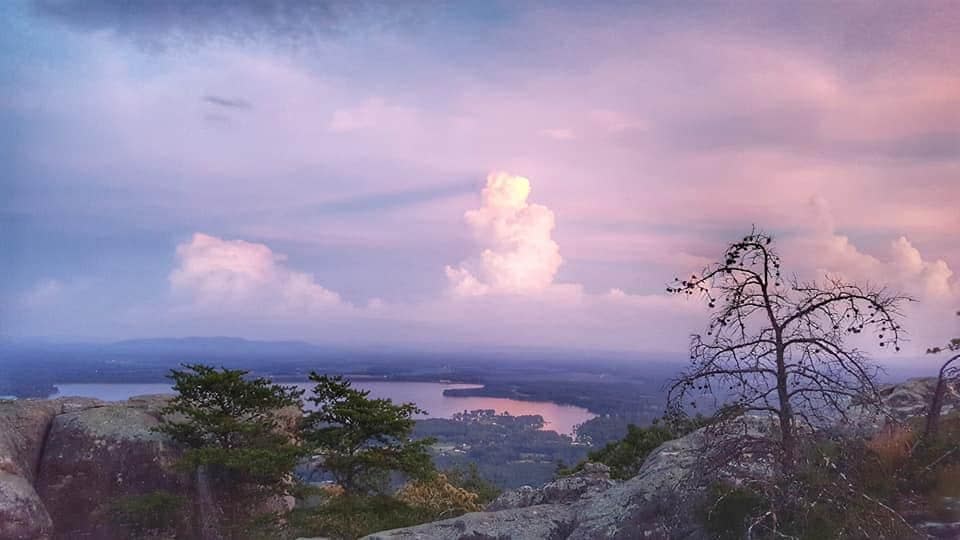 The Huntsville area has numerous places listed that you can rack up miles at. Monte Sano Nature Preserve has several trails that you can hike on. I hiked the Old Railroad Bed trail which follows one of the country's oldest rail corridors. You'll be able to see the old bridge supports and when the water is running there are a few waterfalls too. Monte Sano State Park has several trails to hike and mountain bike on. The Stone Cuts trail has some interesting rock caverns that you can hike through and explore. It would be a great area to bring your kids and let them explore and climb around on the rocks. Down the road a little ways is Rainbow Mountain Preserve in Madison and it allows for easy hiking and some spectacular rock formations, too.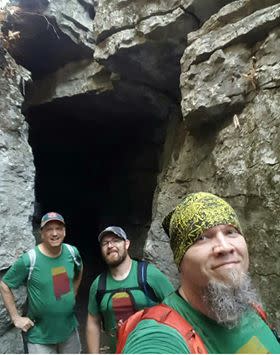 The Walls of Jericho in Estillfork is a little over 50 miles from Huntsville. It is listed as a 9 mile out and back trail that takes you to an old homestead with a cemetery and then to some waterfalls. Make sure you hike all the way to the waterfall and huge bowl in the back beyond the rock walls. It is one of the steeper hikes in Alabama coming back out, but just take your time and rest when needed. I do recommend hiking this trail.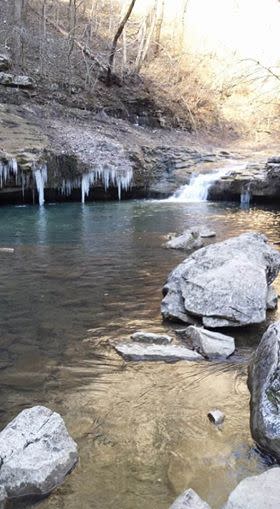 Some of the other areas that we've explored that are included on the 100 Alabama Mile virtual badges are Hurricane Creek Park in Cullman County, Palisades Park in Blount County, Cane Creek Nature Preserve in Tuscumbia, and Noccalula Falls Park in Gadsden.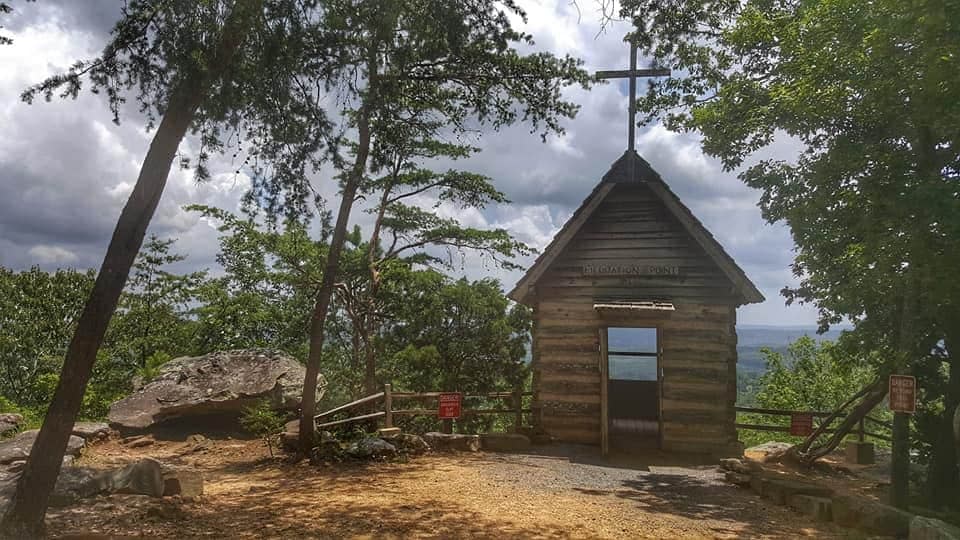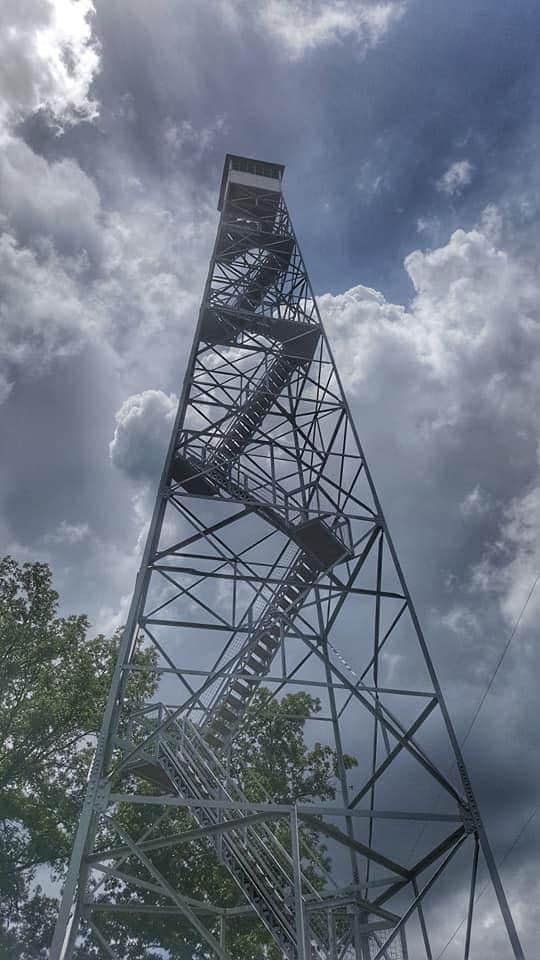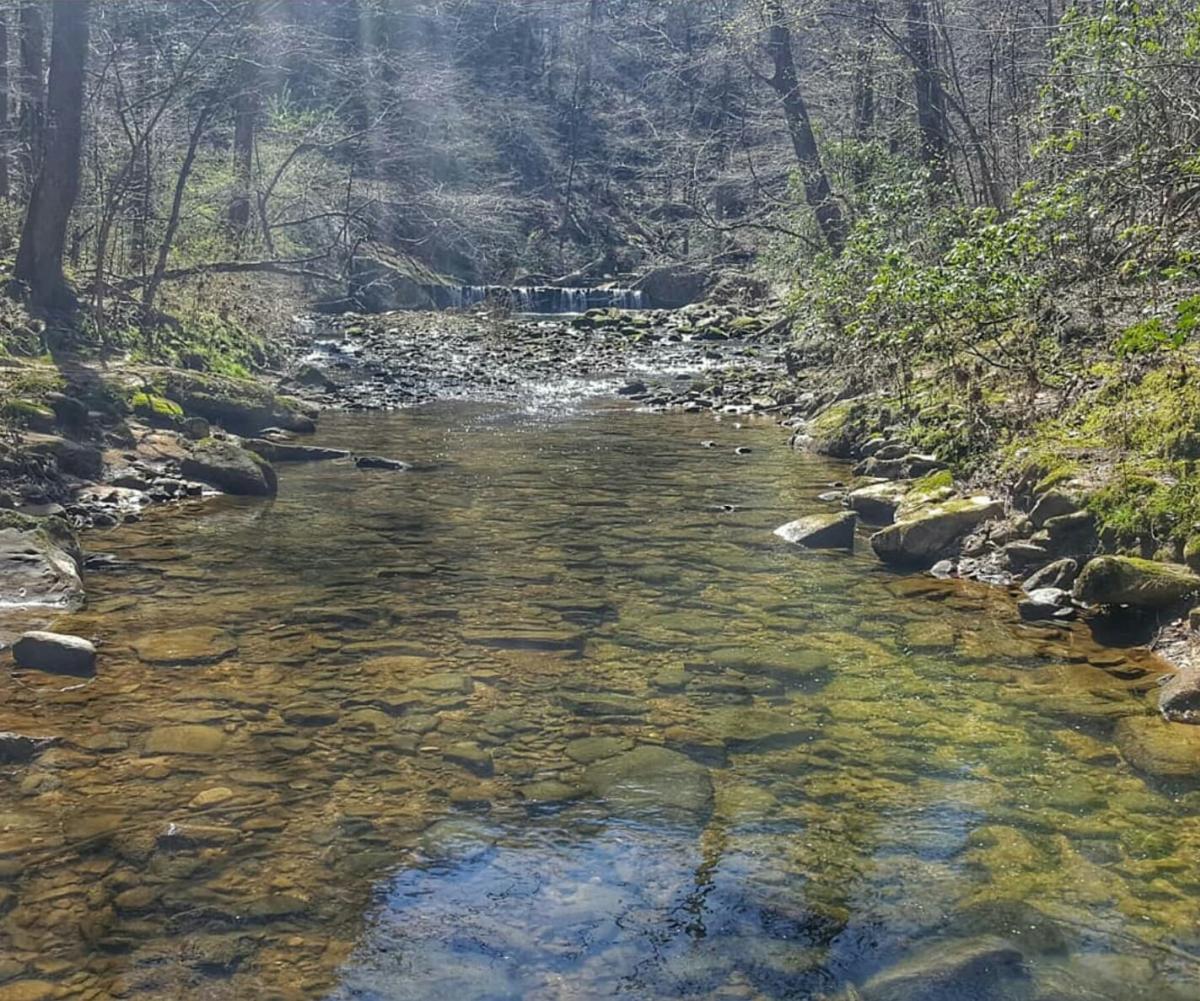 There's so many other areas that they have listed for you to get out and explore in our beautiful state. Soon I plan to explore the Richard Martin Trail and the Elk River (Limestone County Canoe and Kayak trail). You can check out their website at 100alabamamiles.org and signup to start earning your virtual badges by logging miles in the outdoors of our amazing state.