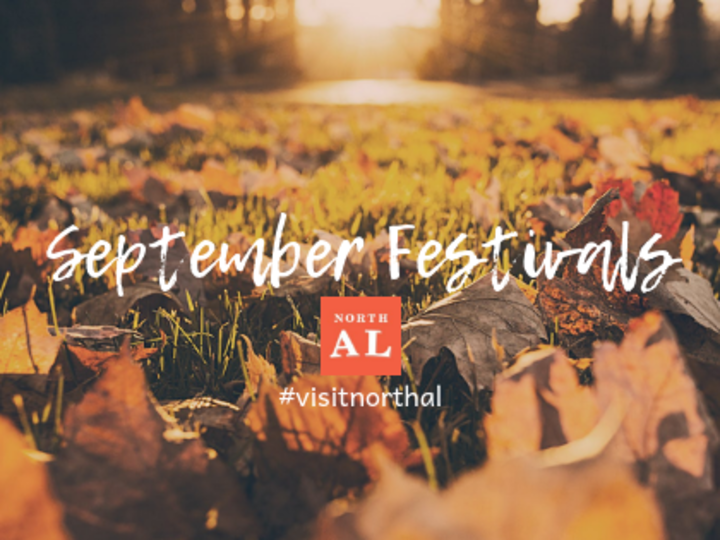 There are two months in the year when festivals are the most popular in North Alabama. One is May because it's finally warming up. September is the other because it is finally cooling down. As the temps dip down below scorching, make plans to attend some or all of these fun North Alabama festivals to celebrate the arrival of fall.
Oka Kapassa: Return to Coldwater Festival in Tuscumbia – September 13-14
Oka Kapassa introduces North Alabama's Indian heritage in an entertaining and educational way through hands-on activities and demonstrations. Friday, September 13th is designated school day for 4th and 5th graders. From 8 a.m. to 2:30 p.m., school groups are invited to experience Oka Kapassa through Native American music, demonstrations and special programs held throughout the day. Schools may register by contacting Tammy Wynn at the University of North Alabama In-Service Center at 256.765.4359 or 800.760.7517.
On Saturday, September 14th, the festivities get underway at 9 a.m. and throughout the day, Native Americans will gather to share their heritage through crafts, fancy and traditional dance, demonstrations, storytelling and music. Festivalgoers have the opportunity to purchase authentic native artwork and crafts to treasure for years to come. There will be stone carving, native flute music, native foods, flintknapping, archery demonstrations and more. The Pioneer living history log cabin will also be open for tours from 10 a.m. to 4 p.m. The daylong event concludes at 6 p.m.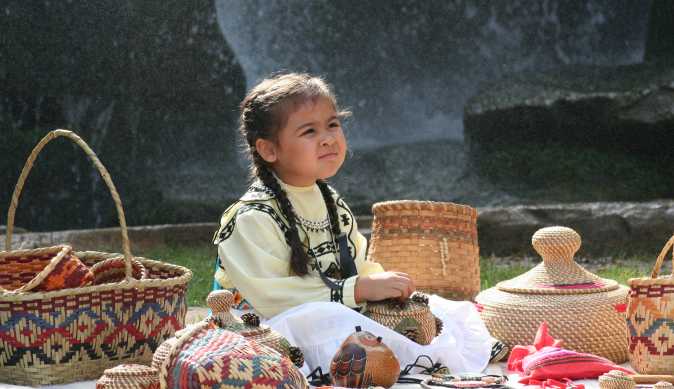 Decatur Riverfest – September 13-14
Set for September 13-14, 2019, at Ingalls Harbor, Riverfest brings together pitmasters from across the country for some fierce barbeque competition as festivalgoers enjoy family-friendly fun and live music. A new competition category has been added to heat things up a bit for its silver anniversary. Sponsored by Jack Daniels Cooperage, the KCBS-sanctioned steak cook off invites grill masters to see who can cook the best ribeye onsite. The grand champion steak cook off on Friday night will get an automatic golden ticket to compete on Team Alabama at the World Food Competition to be held in Dallas, Texas in October.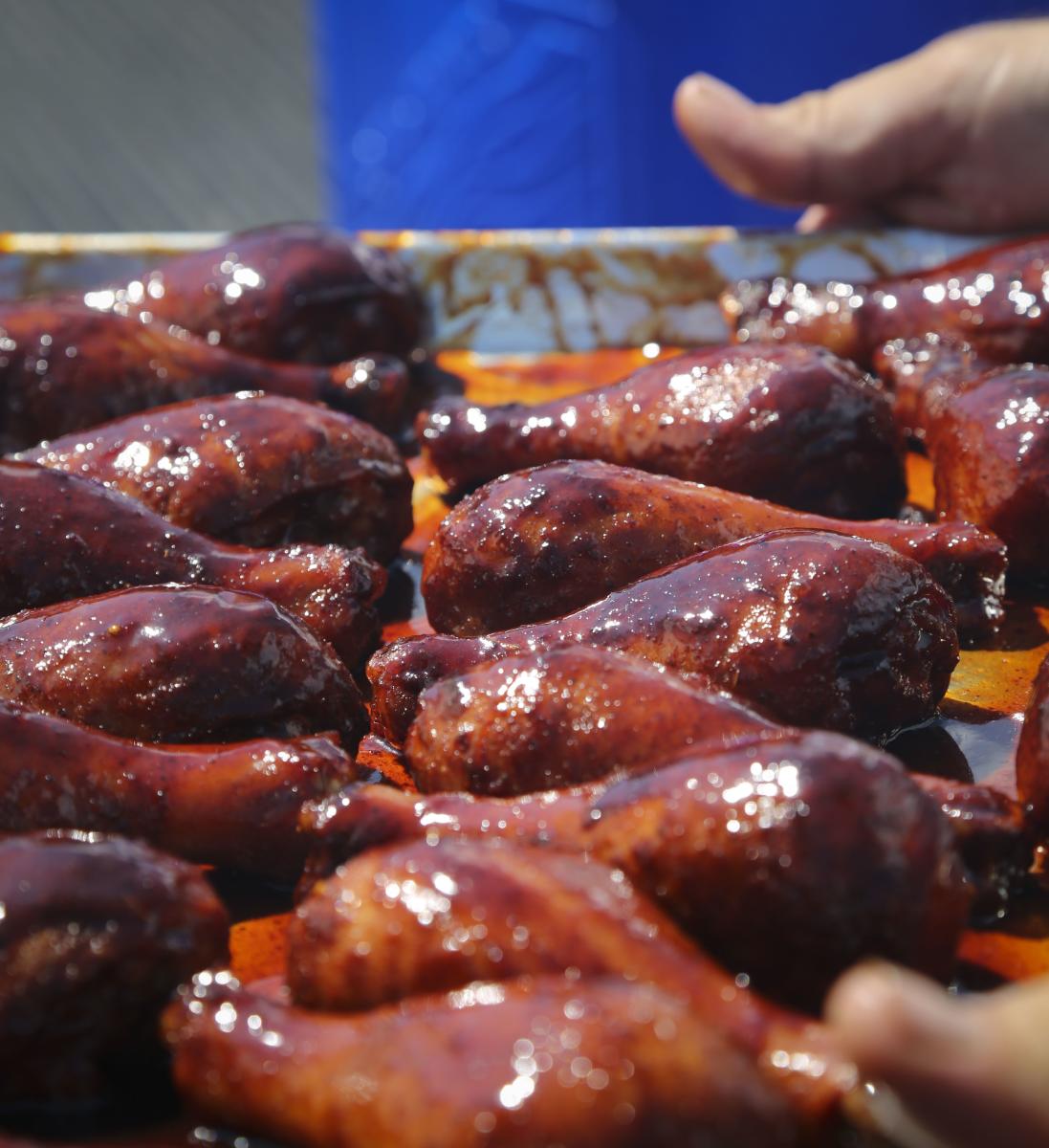 Boom Days – September 20-21
Music, art and historical artifacts are at the center of the annual Boom Days Heritage Celebration. Set for September 20-21, 2019, in downtown Fort Payne, Boom Days offers live music from over two dozen acts, a children's entertainment area, arts and crafts, quilt show, model train exhibit, a juried art show, a 5K and museum tours at the Fort Payne Depot and Fort Payne Hosiery. Admission is free.
The two-day event kicks off Sept. 20th with live music from 6 to 10 p.m. A day of music, art and heritage is planned for Saturday, Sept. 21st. The streets and parks will be filled with arts and crafts, artists and artisans as well as numerous food vendors serving everything from gator on a stick and barbeque to cotton candy and snow cones. There will be plenty of activities for the kids ranging from animal rides to bouncy houses and even a zip line, rock climbing wall and bungee trampolines.
Over two dozen acts will perform with the two-day event culminating with Diamond Rio who will take the stage at 8 p.m., Saturday, Sept. 21st. All music is presented for free. For a complete lineup, visit https://boomdays.com/music-lineup/.
Festivalgoers are invited to catch one of four special theatrical productions at the Fort Payne Opera House onSept. 21st. Written and directed by Eddie McPherson, Phantom of the Opera House is the comical ghost story detailing the history of the Fort Payne Opera House as the story unfolds. Performances will take place at 10 a.m., 12:30 p.m., 3 p.m. and 5:30 p.m. Admission is free.
During the late nineteenth century, Fort Payne experienced a huge coal and iron boom, and in the twentieth century, a boom in textile manufacturing led to the city's one time claim of "Sock Capital of the World."  As a nod to its manufacturing heritage, the mountaintop town hosts the Boom Days Heritage Celebration.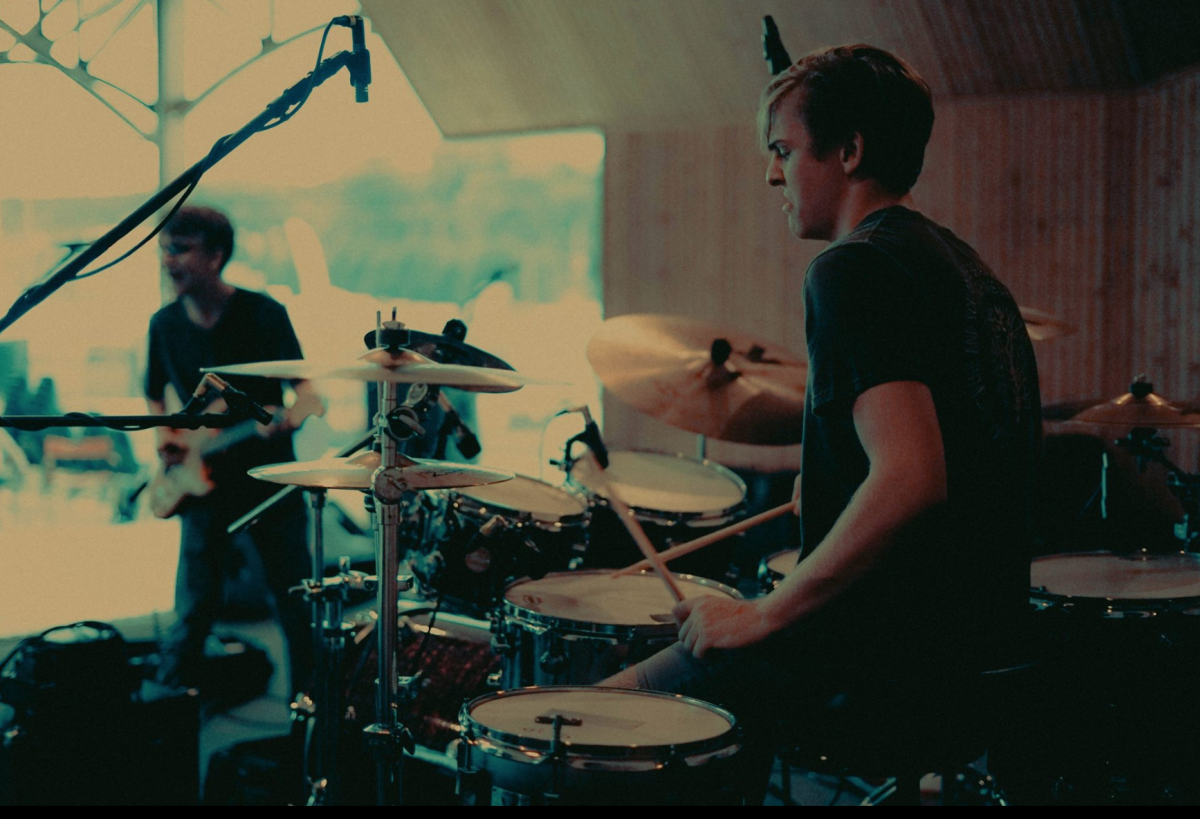 (photo courtesy of Boom Days)
Hartselle Depot Days – September 21
Now in its 39th year, the Depot Days Festival gets underway at 8 a.m. and lasts until 4 p.m. Activities include a car, truck and motorcycle show, music performances by The Ben Parker Project and Brandon Elder, food vendors, an art show, crafts, a tractor and engine show and a variety of fun and games for children. Runners will take to the streets for the half-marathon race, a partnership between the festival and the Hartselle Kiwanis Club, at 7 a.m. at Quail Creek Golf Resort and Convention Center.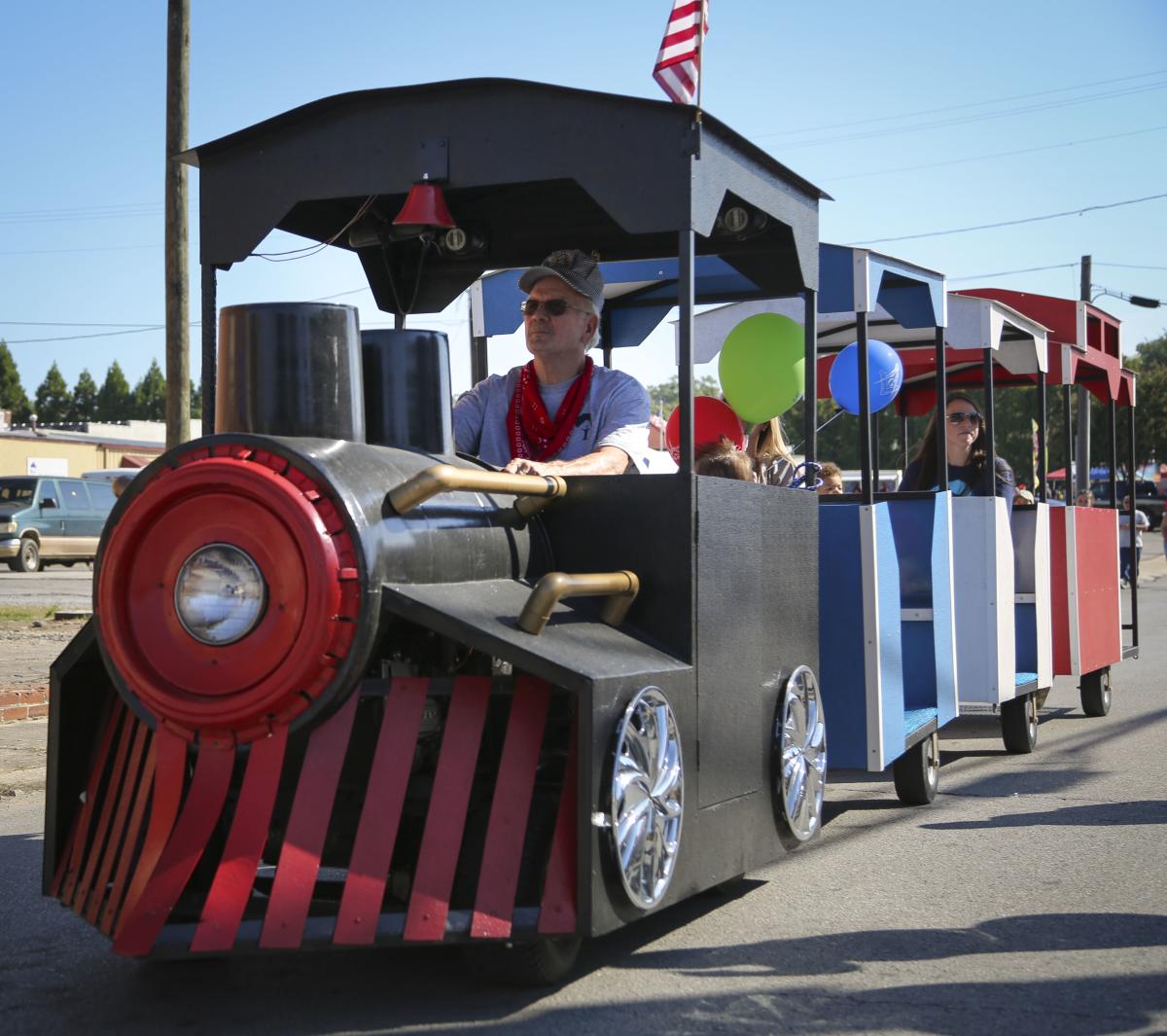 Red Bay Founder's Fest – September 21
On Saturday, the event gets underway at 8:30 a.m. with the King and Queen's Train Ride of the winners of the beauty pageant, which will be held Sept. 15 at Red Bay High School. At 9 a.m., live music cranks up followed by a contest in the gazebo to see who has the best fried pie. Entries with the best tasting, most unusual and best of show will take home a cash prize. Additional contests for festivalgoers to participate in include a buck dancing contest (held at the main stage), quilt contest, coloring contest and a photography contest (all on display at the Weatherford Library.
Along with contests, Founder's Fest offers arts and crafts and an antique car-truck-motorcycle-tractor show. The Red Bay Museum will be open for tours and for viewing of Making Alabama, a Bicentennial traveling exhibit. Many of the merchants will offer sidewalk sales, specials and door prizes throughout the day. A variety of festival food will be available and another crowd favorite are the giveaways. Prizes will be awarded to the largest family, longest distance traveled to the event, and youngest and oldest attendees. Also, Life South will hold a blood drive at Red Bay City Hall.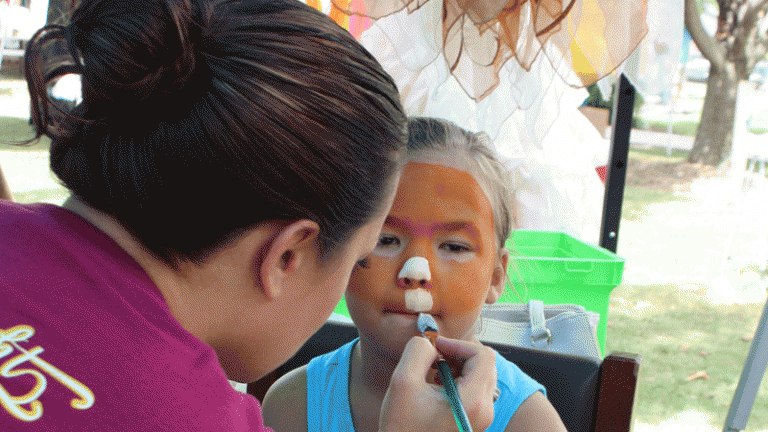 Trail of Tears Commemorative Motorcycle Ride - September 21
Motorcyclists from across the southeast will come together September 21, 2019, for a scenic ride across the north Alabama region to honor Native American Indians. Now in its 26th year, the Trail of Tears Commemorative Motorcycle Ride travels from Bridgeport in the northeastern part of Alabama to the northwestern town of Waterloo, and along with the celebratory ride, there is a kick-off rally and a three-day POW WOW for the public to take part in.
The Trail of Tears Commemorative Motorcycle Ride begins at the Alabama/Tennessee state line on U. S. Highway 72 in Bridgeport with riders departing at 8 a.m. CST on Saturday, Sept. 21. The ride travels U. S. Highway 72 West to I-565 West arriving at Redstone Harley-Davidson at approximately 10:30 a.m. for an official ride rest and lunch stop. The public is invited to welcome riders while enjoying lunch and special entertainment. At 12 p.m., riders will depart and head west through Florence arriving in Waterloo at approximately 2:30 p.m.
A kick-off rally offering children's activities, live music, entertainment by Cherokee Indian dancers, a street dance, a fireworks show and other free family fun for the public to enjoy is scheduled in downtown Bridgeport on Friday, September 20th. Bikes will start arriving at 3 p.m. and the official opening ceremony gets underway at 3:15 p.m.
The town of Waterloo will host a free POW WOW September 20-22 in remembrance of all those who walked the Trail of Tears. Presented by the Alabama Indian Affairs Commission, the three-day event offers live music on Friday and Saturday nights, flute and drum music and displays from Native American artisans and vendors. A River Walk Dedication Ceremony is scheduled for Saturday at 10 a.m. to honor those who experienced the forced journey with the grand entry slated for 1 p.m. and bikes arriving around 2:30 p.m.
Monte Sano Art Festival - September 21-22
The Monte Sano Art Festival has been an enjoyed tradition in Huntsville, Alabama for two decades. The 2019 festival will  feature more than 150 of the region's finest artists in an array of wonderful media. Along with the outdoor festival exhibitors, 2019 will welcome local food trucks and musicians throughout the park. The Monte Sano Art Festival is always a highlight of the arts calendar!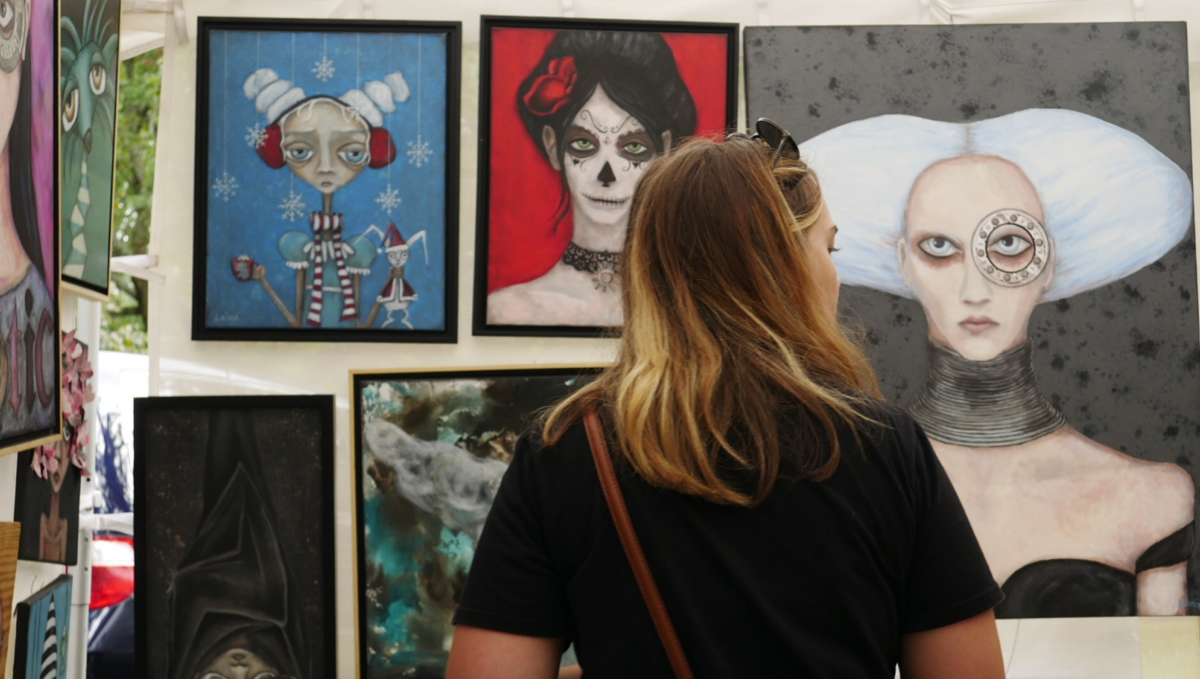 Winfield's Mule Day – September 27-29
Mule Day kicks off on Friday evening, September 27 at 6 p.m. when shoppers are invited to shop with local merchants and among 400 vendors during the Mule Night Madness. Runners can take part in a midnight 5K run and there will be clogging, line dancing and live music on Friday evening and again during the day on Saturday. 
On Saturday, September 28, the festivities get underway at 7 a.m. As festivalgoers wander through the town, approximately 400 arts and crafts vendors and flea market vendors will be selling their wares. Tractor pulls are slated for 10 a.m. and 1 p.m. in the Foodland parking lot, and throughout the day, antique cars and bikes will be on display in the grove at Winfield Middle School. Not to be missed at 11 a.m. is the highlight of the annual event - the parade of mules, horses, jacks and jennies through downtown. Chuck Mullins will be this year's Mule Day honoree.
A Civil War reenactment and living history are also held in conjunction with Mule Day. The Skirmish at the Luxapalilla includes hands-on living history presentations, authentic encampments and demonstrations from artillery, cavalry and infantry. Held at the Winfield City Park, battles will take place on Saturday, September 28 and Sunday, September 29 at 2 p.m. The public is also invited to a Civil War Period Ball on Saturday at 7 p.m. at the park.
Admission to Mule Day is free. Shuttle service, sponsored by Winfield Church of Christ, will be offered on Saturday only.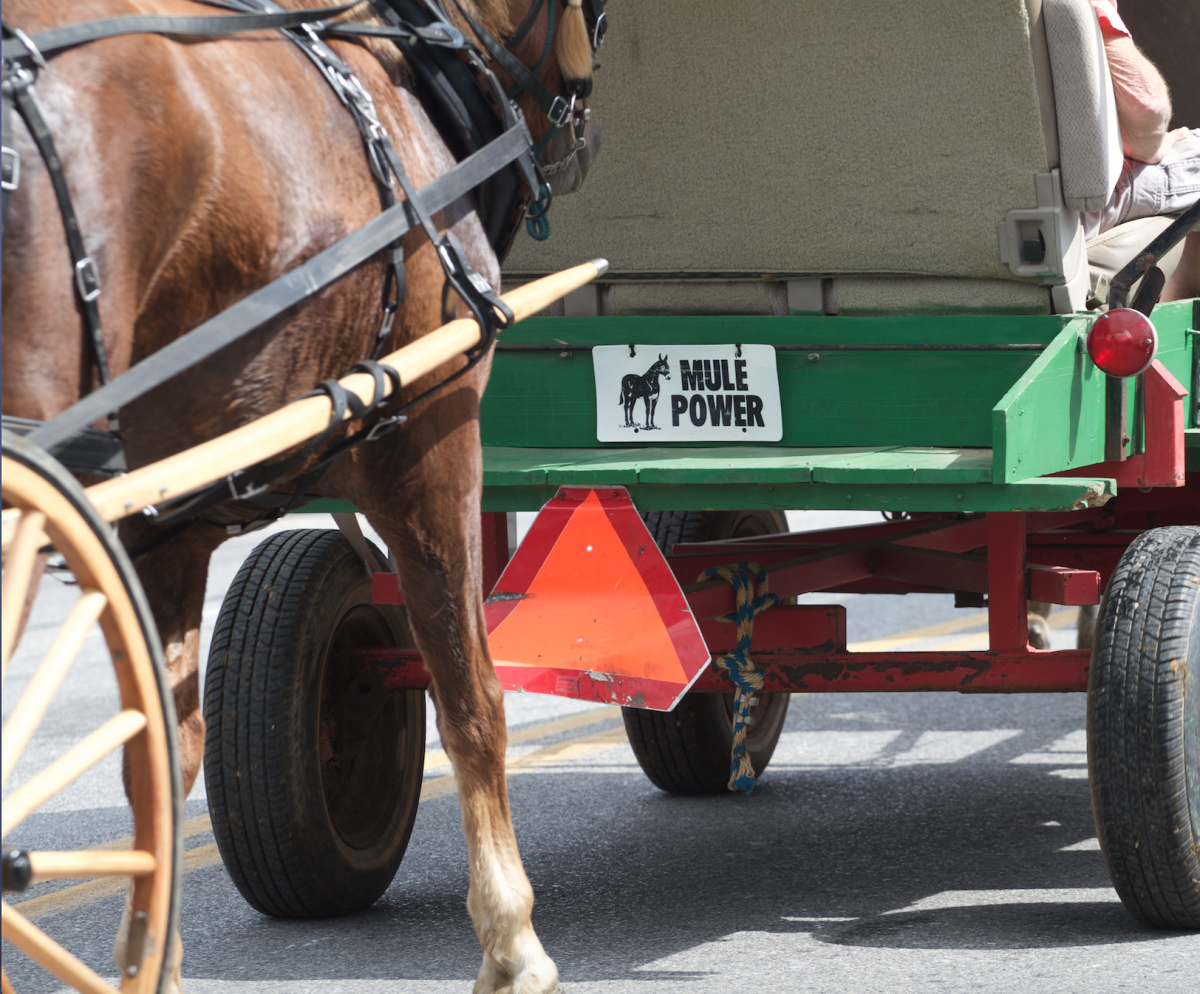 Racking Horse Show at Celebration Arena - September 20-28
A new World Grand Champion will be named in Decatur, Ala. when the largest Racking Horse Show in the United States returns to the Celebration Arena September 20-28, 2019. The World Celebration offers over 180 classes for children, adults, amateurs and professionals during the nine day competition. The public is invited to come out each night to witness some of the top equestrians in action and experience the excitement of crowning a new grand champion.
Each year, the World Celebration attracts hundreds of competitors and their family members from all across the United States who are vying for the coveted honor of World Grand champion to the River City. Over 180 classes are offered to equestrians of all ages over the course of nine days.
Billed as a family fun event, the World Celebration offers a variety of activities in addition to the horse competition. Activities include a horse sale, a barn decorating contest, nightly consignment sales, and a golf tournament. On Saturday night prior to announcing the World Grand Champion, children are invited to participate in the "Stick Horse" class. This event allows children to bring their own stick horse for friendly competition in the arena. The world championship culminates with the announcement of the new World Grand Champion.
Shows are held nightly at 6 p.m. Nightly admission is $5 per person September 21-26 and $7 per person for the remaining nights of the competition. Parking is $5 per day. The Morgan County Celebration Arena is located at 67 Horse Center Road (off Highway 67 East) in Decatur.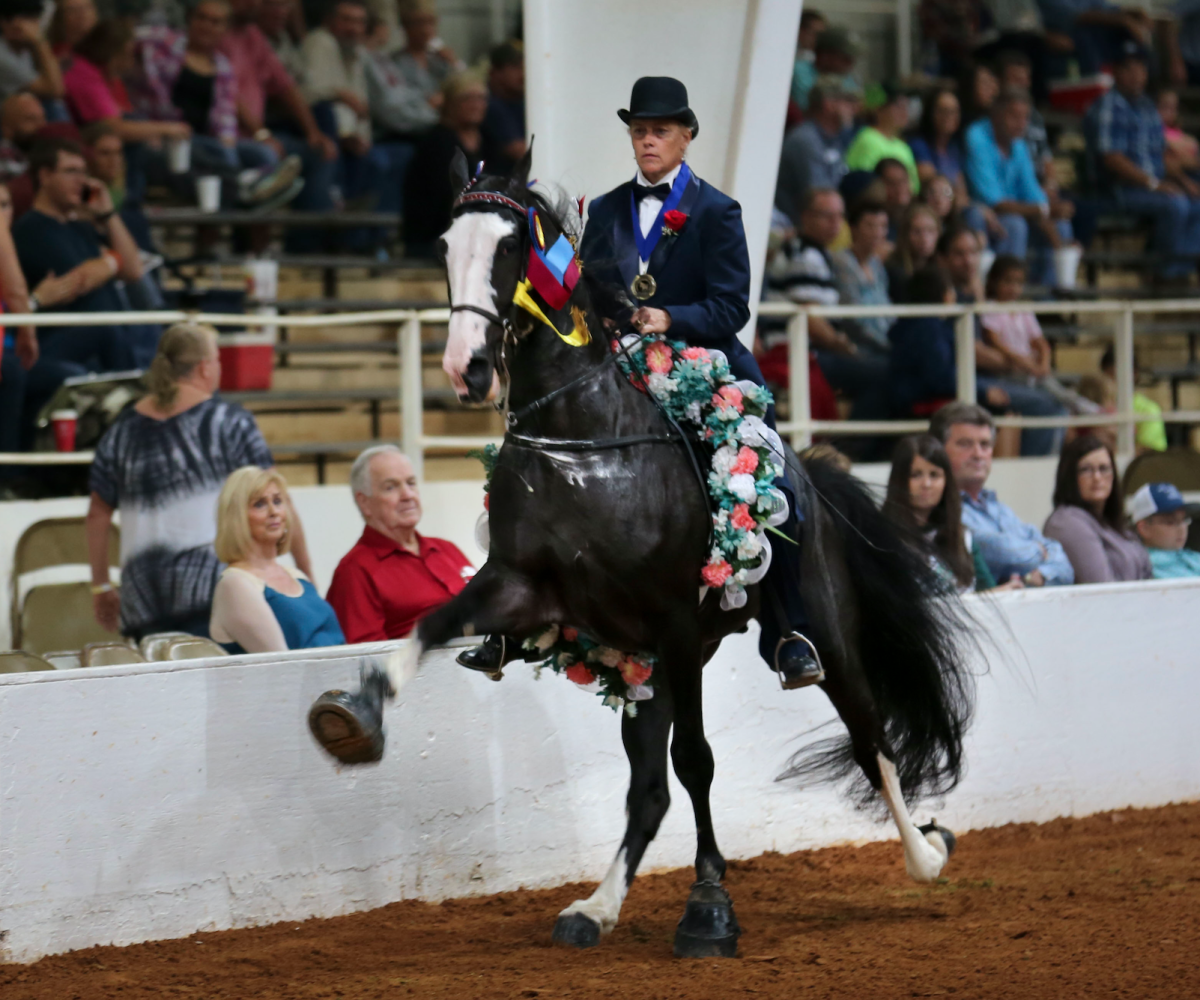 Eva Frontier Days – September 21-28
A week of family-friendly fun and wholesome entertainment is set to return in September to the North Alabama town of Eva. Now in its 29th year, Eva Frontier Days is about the spirit of the community and welcoming visitors to the town for lots of old-fashioned fun and games including a pig calling contest and a greased pig chase. This year's event is set for Sept. 21-28, 2019.
The Eva Frontier Days Beauty Pageant gets the weeklong celebration going on Saturday, Sept. 21, 10 a.m. at Charlie's Vineyard at Frost Farm located at 1684 Frost Road in Eva. A hayride is set for Tuesday, Sept. 24 beginning at the Eva Saddle Club Arena located at 1718 Frost Road in Eva at 6:30 p.m. Cost is $1 per person and includes a free hotdog and drink at the end of the ride.
Eva Methodist Church will host an old-fashioned hymnbook singing on Thursday, Sept. 26 at 7 p.m.
Everyone is invited to come out and enjoy music on the square Friday, Sept. 27 at 6 p.m. Slated to perform under the entertainment tent the band Another Town featuring Anthony Bailey (former band member of Stan Nelson and Hurricane Creek Bluegrass Band). Admission is free.
The big day gets underway on Saturday, Sept. 28 beginning at 9 a.m. with an arts and craft show, food vendors and an antique tractor and car show. Additional activities include a baking contest, a parade at 11 a.m., live entertainment at 12:30 and 2 p.m. featuring Jeff Whitlow and the Old Barn Band and a pig-calling contest at 3 p.m.
The day wraps up at the ball fields with the frog-jumping contest at 4 p.m. followed by the greased pig chase at 5 p.m.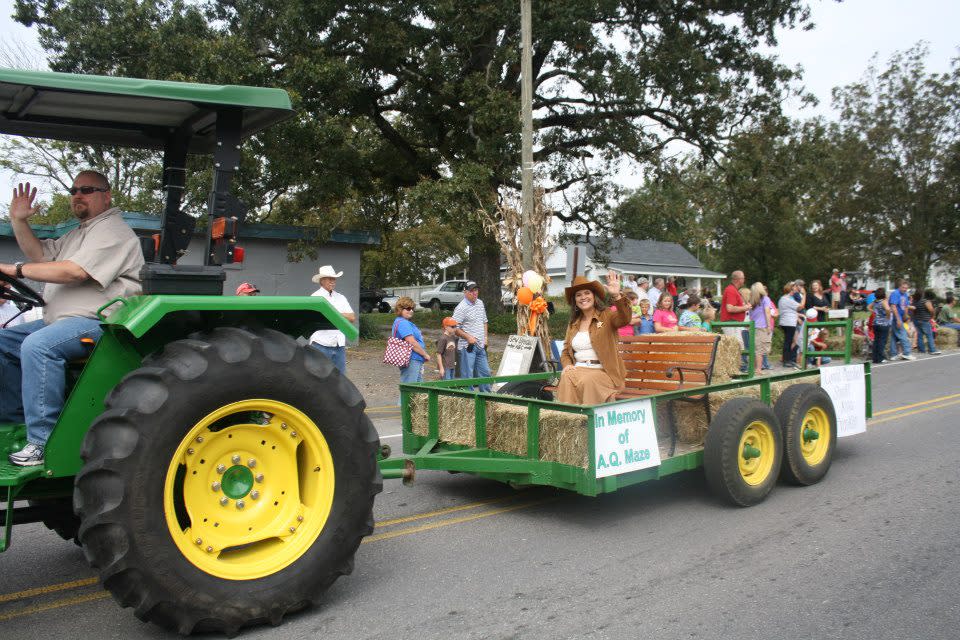 River Clay Fine Arts Festival – September 27-29
Sixty-eight artists hailing from 12 different states will make their way to downtown Decatur next month for a juried fine arts festival. Set for September 27-29, 2019, the River Clay Fine Arts Festival features nationally recognized artists and emerging, local creators. Festival attendees will have the opportunity to shop during the artist market on Sept. 28 and 29 and a special preview party will be held Friday evening, Sept. 27. 
The River Clay Fine Arts Festival gives participating artists the opportunity to exhibit and sell their work, to network and socialize with other artists and to meet art lovers from across the region. In addition to the artist market and mingling with artists, festivalgoers are treated to chalk art, art demonstrations, student art exhibits, music and more.
The juried art festival, featuring local and national artists exhibiting original works of art for sale to the public, made its debut in 2015 with 58 artists. This year, the two day event features artwork from 68 talented artists from 12 different states who will have on display and for sale a variety of original works of art including ceramics, drawings, glass, jewelry, metalwork, mixed media, paintings, photography, sculptures, and wood. A number of participating artists will also spend time demonstrating their talents for attendees. Food trucks will be on hand offering attendees the opportunity to picnic during festival hours.
In addition to experienced artists, the festival celebrates up-and-coming artists from local schools. Festivalgoers will enjoy seeing the display of student artwork representing students from public and private schools from across Decatur, Hartselle, and Morgan County. Children of all ages are welcome to take part in the children's art area where there will be fun activities for children to express their own creativity.
The festival will be held on the grounds of Decatur City Hall located at 402 Lee Street NE. Hours are 9 a.m. to 5 p.m. on Saturday, September 28 and 10 a.m. to 4 p.m. on Sunday, September 29. Admission is $5 per person for a weekend pass. Admission is free for children 12 years old and under (must be accompanied by an adult).
Tickets are available now for River Clay Rendezvous, an arts patron preview party, on Friday, September 27 from 5 to 9 p.m. From 5 to 7 p.m. participants check in at the River Clay Artist Market to receive an event pass, and to preview and buy the artists' works while enjoying beverages and hors d'oeuvres. From 7 to 9 p.m., Rendezvous ticket holders and the artists are invited to the Rendezvous Social at the Alabama Center for the Arts to enjoy more food, beverages and entertainment, and the art exhibit in the ACA Gallery. Additionally, the Rendezvous ticket includes weekend admission to the festival. River Clay Rendezvous tickets are $50 per person and may be purchased online at www.riverclay.org or by calling Jennifer Bunnell at the Alabama Center for the Arts at 256-260-4299. Limited tickets are available.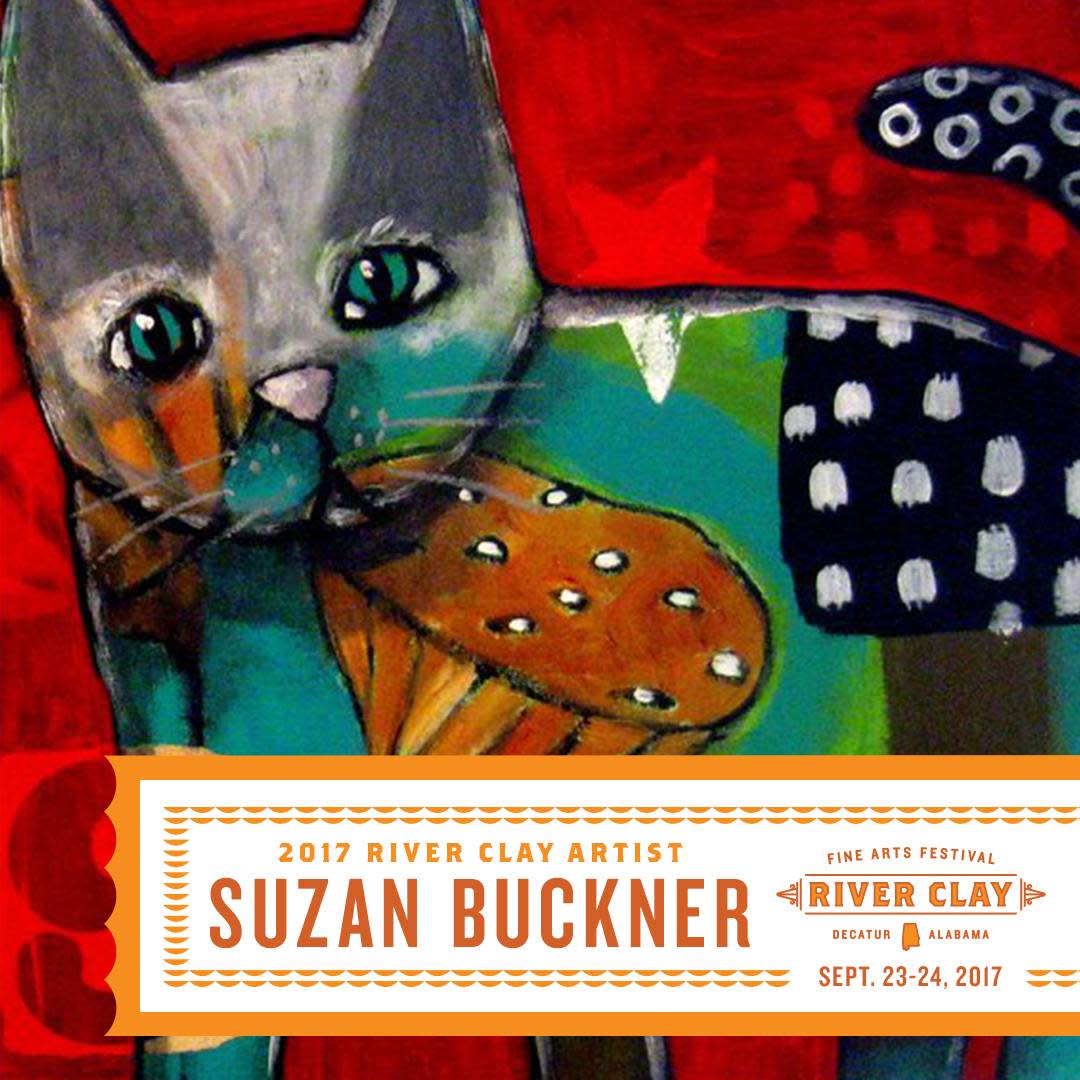 Located in Florence, Ala., McGee Farm is now in its 23rd year of opening the family farm for visitors to find the perfect carving or cooking pumpkin. Visitors have a choice of picking their orange treasure straight off the vine from the pumpkin patch or from a pile that have been pre-picked. Over 25 varieties of pumpkins are available to choose from, with some growing up to 200 pounds and some as small as a child's hand.
Along with pumpkins of all shapes and sizes, visitors are treated to farm-life activities such as playing in hay, taking a scenic tractor-drawn wagon ride, a barnyard bounce and feeding chickens.
For those who want a piece of the autumn season to enjoy at home, fall decorations, such as straw bales, corn stalks and miniature gourds, will be available to purchase. In addition to pumpkins, McGee Farm grows all of the colorful mums that are for sale each year. Visitors can pick from thousands of pots and many color variations.
After shopping for pumpkins, guests are invited to stay and enjoy a bite to eat at The Kitchen at McGee Farm. Home-cooked country favorites such as white beans and cornbread, soups, muffins, homemade treats, pies and more will be available to purchase. McGee Farm has a picnic area under a huge oak tree where guests can have picnics or can sit and enjoy the scenic countryside. Homemade jams, jellies, and relishes will also be for sale for visitors to enjoy at home or to give as gifts for the upcoming holiday season.
McGee Farm is open to the general public and group tours Monday through Friday 3 to 6 p.m., Saturday 10 a.m. to 6 p.m., and Sunday 1 to 5 p.m. beginning September 28 until October 31, 2019. Admission to the farm is free. Cost for the tractor-drawn wagon ride is $3 per person. School tour and group tour rates and reservations are available upon request. Pumpkin prices begin at $1, with larger pumpkins sold at 45 cents per pound. Birthday parties are also available upon request.