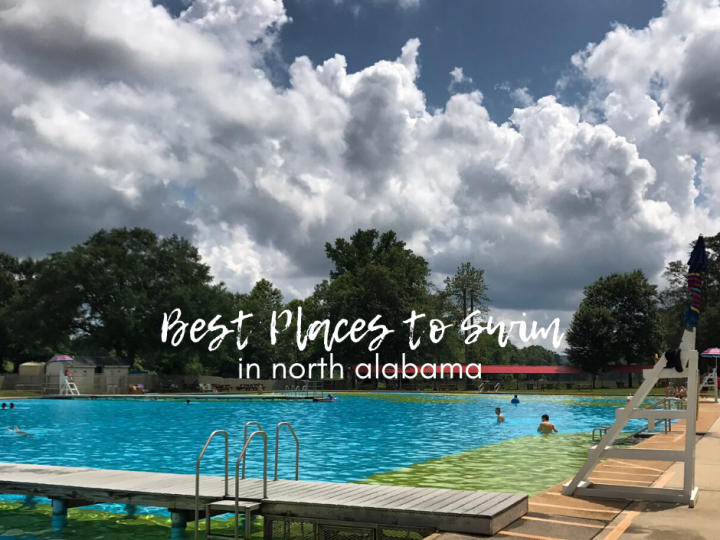 What better way to beat the heat than taking a dip in a cool pool or rushing down a slippery water slide? Here's a list of some of the best places in north Alabama to swim, but make sure to lather up with sunscreen first!
Go for a swim at DeSoto State Park's swimming pool. Opens mid-July. (photo by DeSoto State Park)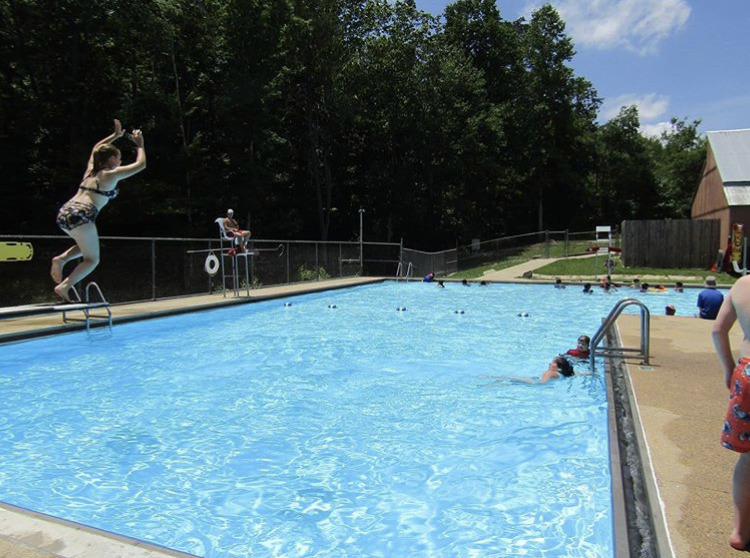 Get some sun on the beach at Lake Guntersville State Park. (photo by Melea Hames)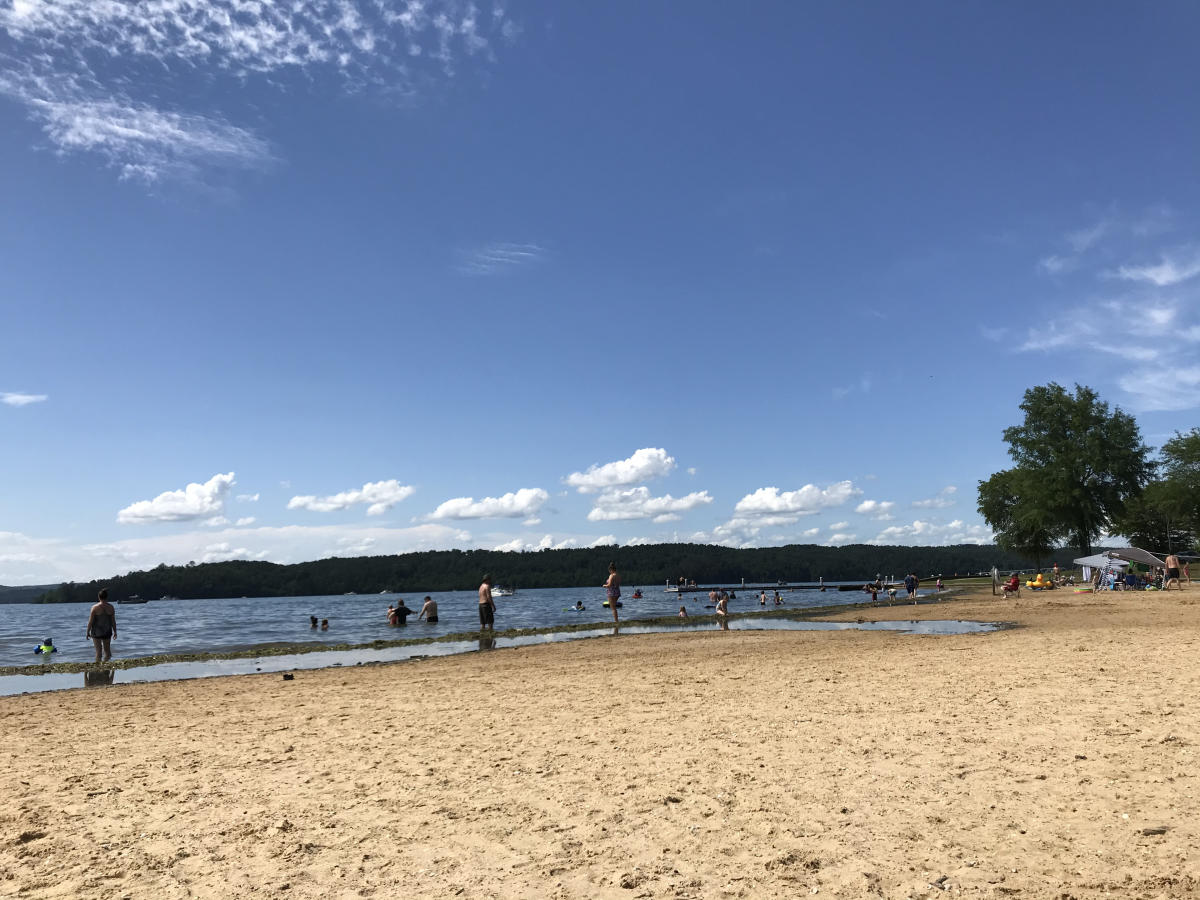 Take a dip in the Hipppie Hole in Little River Canyon National Preserve. (photo by North Alabama Ambassador Amanda Bridges-Dunn)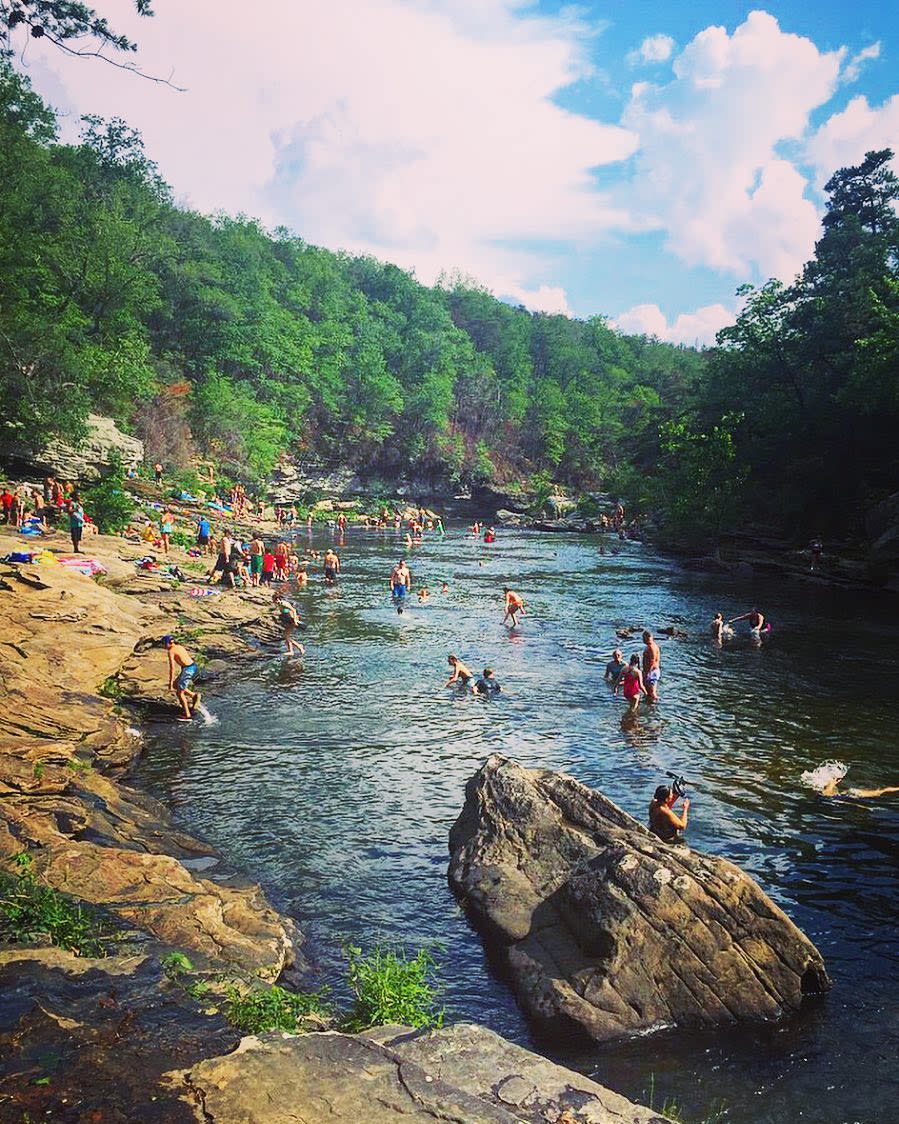 Pirate's Bay Water Park at Chestnut Bay is an amazing new water park near Weiss Lake! (photo courtesy of Pirate's Bay Water Park's Facebook page)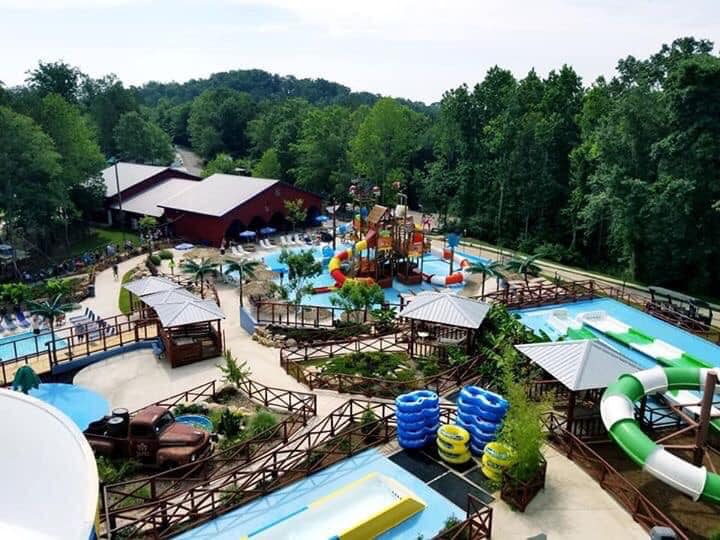 Cool off and have fun at Red Bay Water Park.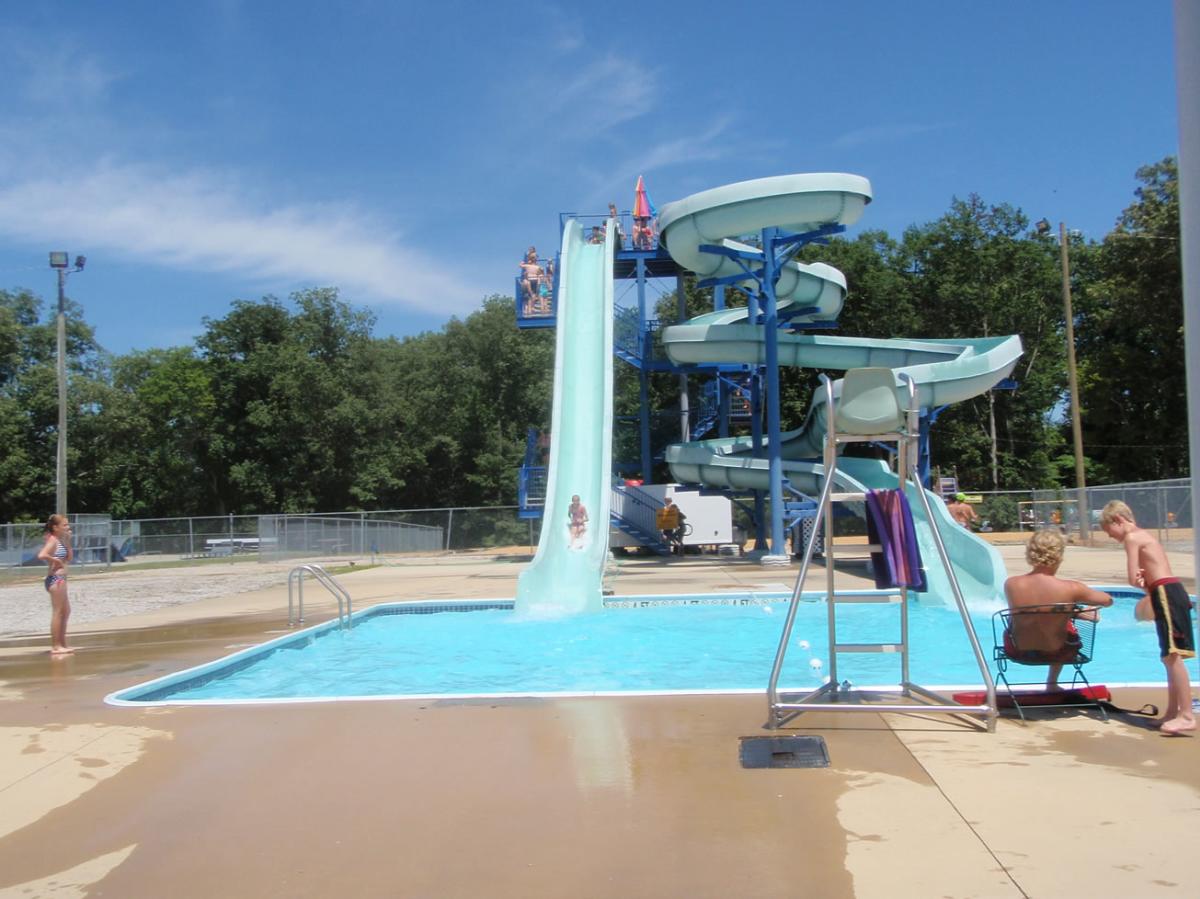 Swim at Rickwood Caverns State Park's public pool. The park has a new twisty slide that's fun for the kids. (Opens later in June.)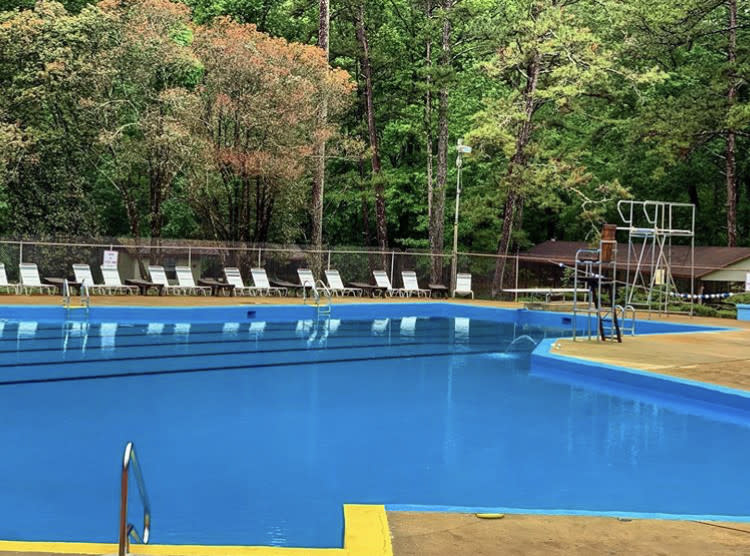 Spring Valley Beach in Blountsville is so much fun! The waterpark has numerous water slides, a kiddie area, and a huge pool.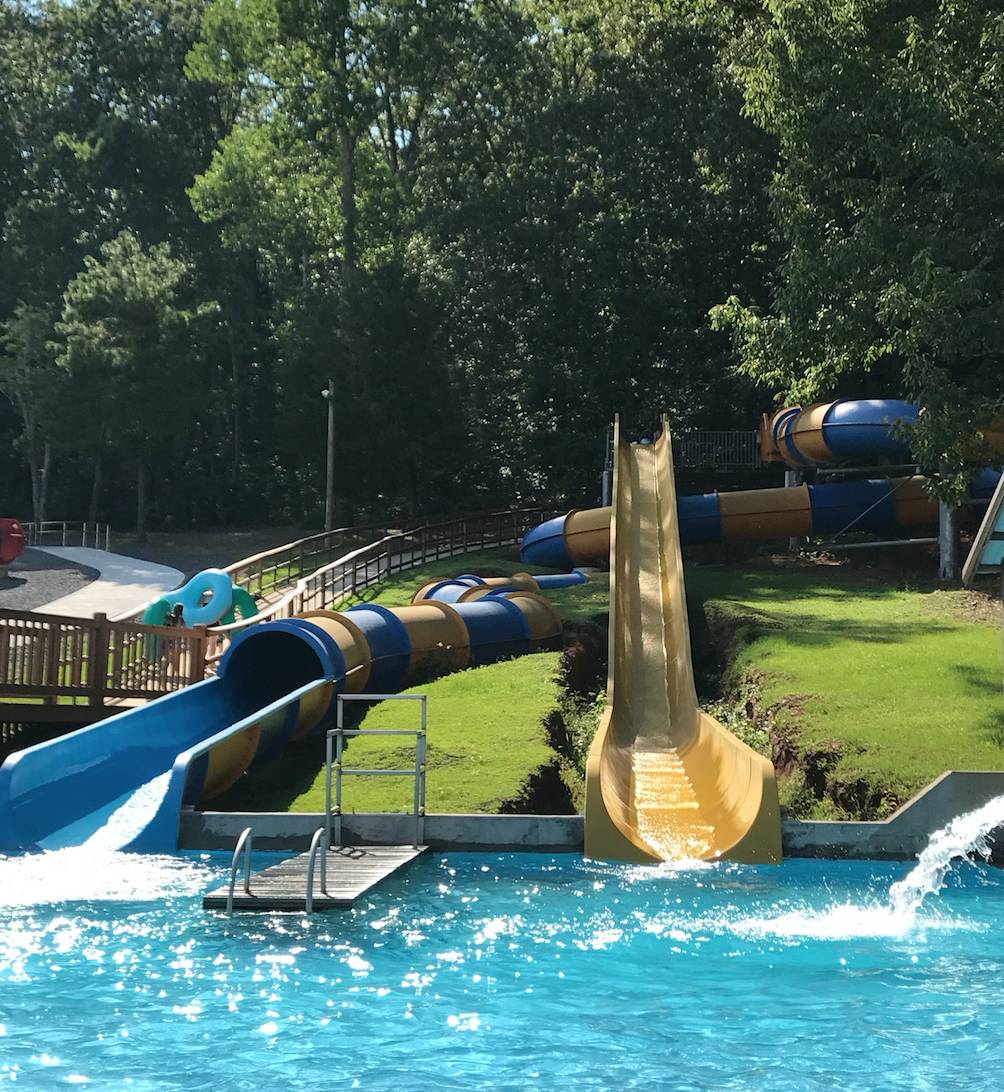 Of course, you can always cool off and swim in one of north Alabama's beautiful eight lakes: Bear Creek Lakes, Lake Guntersville, Neely Henry Lake, Pickwick Lake, Smith Lake, Weiss Lake, Wheeler Lake, and Wilson Lake.