Summer might be winding down, but the fun is still going strong in north Alabama! There are several events across the region that you do not want to miss! Let us know which ones you plan on attending.
World's Longest Yard Sale
Each year, bargain hunters, yard sale connoisseurs, treasure seekers and those who just like to haggle make their way through northeastern Alabama for the biggest yard sale shopping spree in the world. The World's Longest Yard Sale, a once-a-year, 690-mile shopping trip also known as the 127 Yard Sale, is August 4-7, and along with shopping, treasure hunting, and bargaining, there is plenty of sightseeing to do along the North Alabama stretch that begins in Gadsden and travels along the Lookout Mountain Parkway through DeKalb County and into Chattanooga, Tennessee.
The World's Longest Yard Sale offers everything from antiques, collectibles, furniture and dishware to fresh local produce and homemade jams and jellies as well as food vendors and live entertainment. The annual event is also known as the 127 Yard Sale and many shoppers begin at the southernmost start point in Gadsden, taking the scenic Lookout Mountain Parkway to Chattanooga and following Highway 127 all the way north through six states to Addison, Michigan. It is estimated to be more than 1,000 vendors in Alabama alone. For a list of single locations and/or small areas with a minimum of 25 vendors each in Alabama, visit http://www.127yardsale.com/major-vendor-stops#alabama. Visit http://www.127yardsale.com/route-map/directions-through-georgia-and-alabama for turn-by-turn directions through the Alabama section.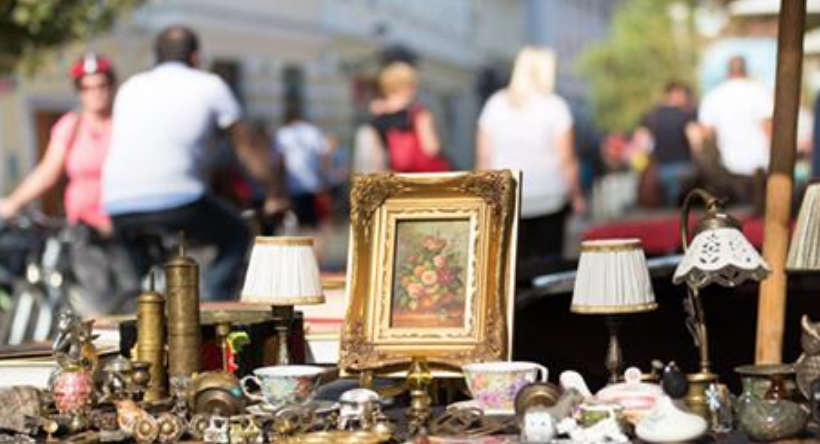 Piney Chapel American Farm Heritage Days
One of North Alabama's largest antique engine and tractor shows in Athens is Friday, August 5 through Saturday, August 6 in celebration of rural American farming heritage. The two-day event also offers a variety of flea market, parts and handmade craft vendors and old-fashioned concessions. Other activities for families to enjoy include wheat threshing exhibits, tractor slow races, a skillet throw contest for ladies and pedal pull for the kids. 
A tractor ride is planned for Friday, Aug. 5 departing at 10 a.m. Spectators can catch a glimpse of the parade as riders make their way from the festival grounds along Elkton Road south to the new festival grounds for the upcoming year. In 2023, the show will move locations to the Limestone County Sheriff's Arena, and PCAETA would like to give spectators a chance to see and explore what next year has to offer at the new location. At the Sheriff's Arena, lunch will be provided by the Limestone County Cattleman's Association. Upon conclusion of lunch, riders will begin their journey back and arrive to the show grounds at approximately 1:30 p.m. A fish fry follows at 5 p.m. and live music featuring local bands gets underway at 5:30 p.m.
Gates open at 7 a.m. on Friday and Saturday. The event takes place at 20147 Elkton Road, two miles north of Athens off of Interstate 65. Admission is $5 per person and free for children 12 years old and under. Parking is free.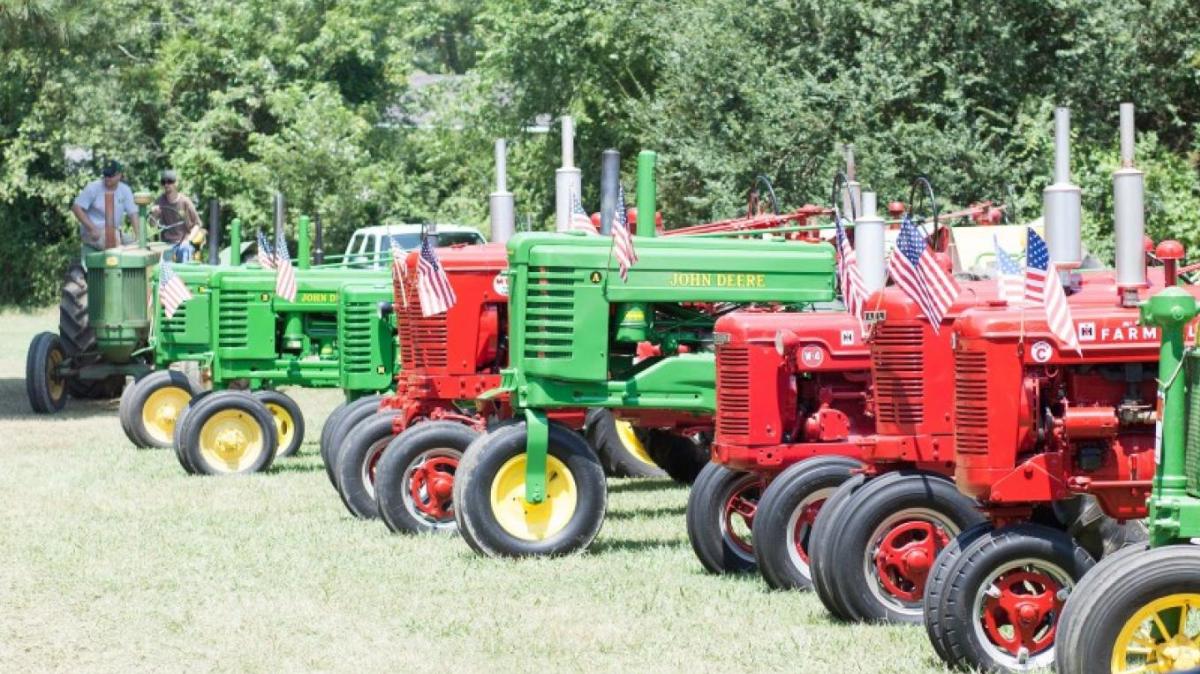 Lexington Truck and Tractor Pull
The high octane action and thunder of big trucks and tractors are back at Lexington Motorsports Park with the annual Lexington Truck and Tractor Pull August 12-13. The public is invited to witness two nights of exciting tractor and truck pulling, dirt throwin' action.
The 2022 Lexington Truck and Tractor Pull is a Lucas Oil Pro Pulling League sanctioned event promoted by the Mid-South Pullers Association. There are seven sanctioned classes each night with the stock gas trucks pulling on Friday night and stock diesel trucks pulling Saturday night after the sanctioned classes are complete. Truck and tractor pulling is known as the world's most powerful motorsport due to the multi-engine modified tractor pullers and is the only motorsport where victory is measured by distance.
Plenty of food will be available from the concession stand including the famous Lexington tractor pull hamburgers and there will be a beer garden for guests 21 years and older. Action is set to begin at 7 p.m. Aug. 12 and 6 p.m. Aug. 13 and everyone is encouraged to bring a lawn chair. Admission is $15 for 13 years old and older, $10 for children 6 to 12 years old and free admission for 5 years old and younger.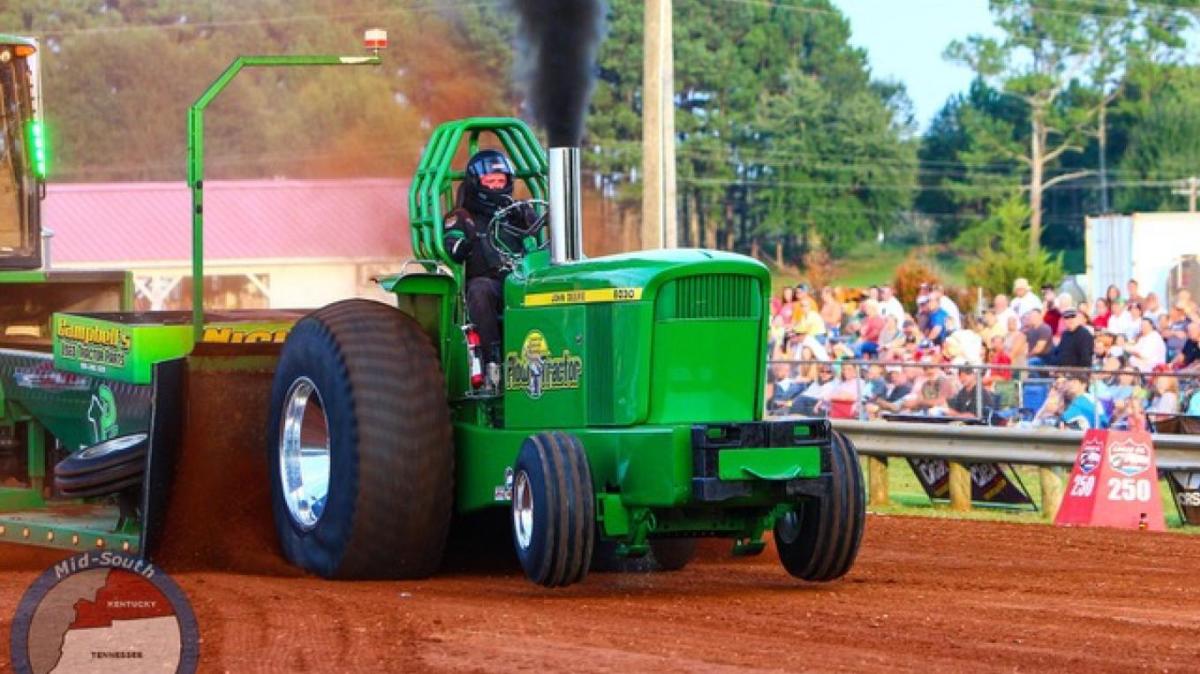 Swampaversary
Held on the hallowed ground where countless hit records were recorded, Muscle Shoals Sound Studio's Swampaversary will take you back to your funky roots. Set for Saturday, August 13, the event will be held on a stage behind 3614 Jackson Highway and celebrates the studio's 53rd anniversary.
Studio co-founder and legendary bassist David Hood will perform for the event, along with other top-shelf musicians including Clayton Ivey, Jimmy Nutt, Kelvin Holly, and Andreas Werner. Carla Russell (aka Kosmic Mama) will add her soulful, high-energy vocals to the mix. Opening act will be Russell Mefford and Mitch Mann, who were heavily influenced by the Swampers during their formative years and have since developed their own brand of Muscle Shoals music magic.
Tickets are $35 and are available at www.muscleshoalssoundstudio.org. A few VIP tables and sponsorships are still available. Food and refreshments are available for purchase. Gates open at 5:30 p.m. and the music cranks up at 6:30 p.m. The event is a fundraiser, and proceeds benefit the Muscle Shoals Music Foundation that owns and operates the iconic studio at 3614 Jackson Highway in Sheffield.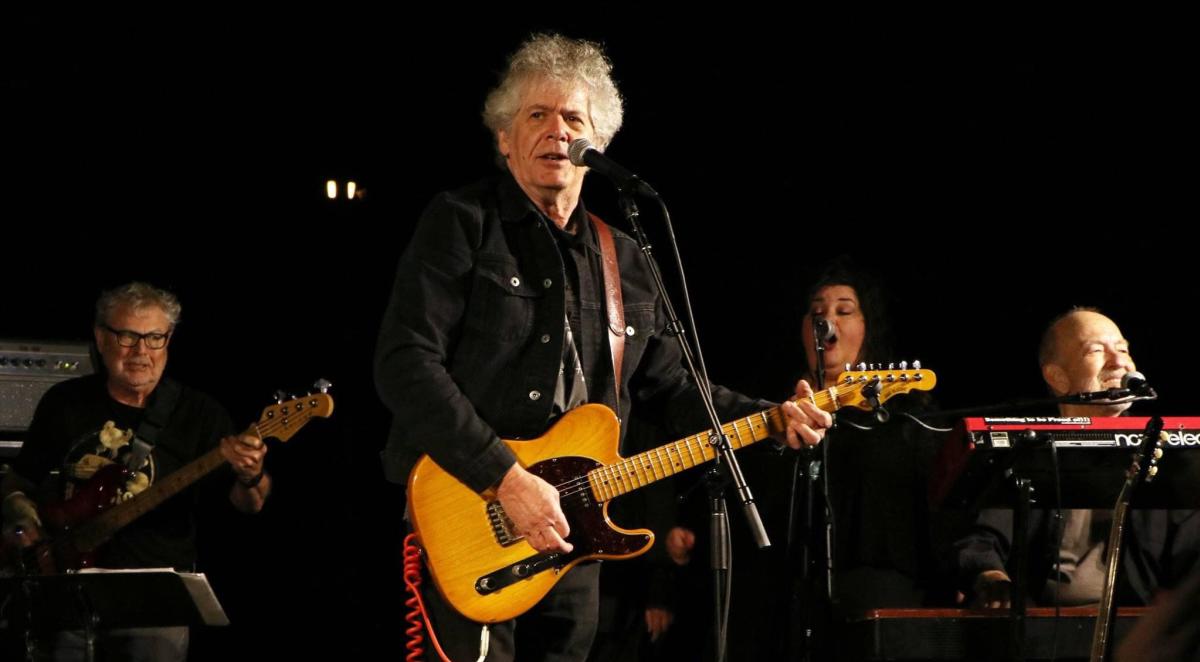 Franklin County Watermelon Festival
Plenty of sweet juicy fun is on tap August 19-20 with the combination of summer's favorite fruit and an incredible music line-up during the annual Watermelon Festival in Russellville. The Watermelon Festival offers arts and crafts, a variety of watermelon contests, car and truck show, food vendors, children's activities, games and musical entertainment, along with free samples of watermelon. Admission is free.
The festival weekend begins with opening ceremonies at 5:45 p.m. on Friday with live music taking the stage both days beginning at 6 p.m.
Friday, August 19 Music Lineup
5:45 PM – Opening Ceremony (National Anthem to be performed by Cassandra James)
6:00 PM – Cody Bowen
7:00 PM – Joseph Baldwin Band
8:30 PM – Velcro Pygmies
Saturday, August 20 Music Lineup
6:00 PM – Tremayne
7:00 PM – REWIND of the Shoals
8:30 PM – Thompson Square
Contests centered on watermelons, including watermelon seed spitting, the largest melon, best tasting melon, most unusual and best-dressed melons, are a highlight each year entertaining festivalgoers of all ages. Over 100 vehicles are expected for the car and truck show on Saturday morning and Saturday night, and additional activities include a 5K run and 1-mile fun run, character guests to entertain the children and the Franklin County Extension Office contests.
The event was voted Best Adults and Children's Events in the Tennessee Valley in a reader's choice poll conducted by the Franklin County Times for the past two years. The Watermelon Festival started in 1981 as the vision of a local businessman for local farmers to gather and sell their harvest of watermelons. It is now a premier tourist event attracting thousands of visitors each year to the North Alabama community for two days of entertainment and in 2013, the town of  Russellville and Franklin County earned the distinction of Watermelon Capital of Alabama from the Alabama legislature. 
All activities take place along Main Street (Jackson Avenue). Hours are 6:00 to 10:00 p.m. on Friday and 10 a.m. to 10 p.m. on Saturday. Admission is free. For more details, visit the Franklin County Chamber of Commerce website at www.franklincountychamber.org and click on the Watermelon Festival link or call 256.332.1760. For the latest information, like the Franklin County Watermelon Festival page on Facebook and Instagram.