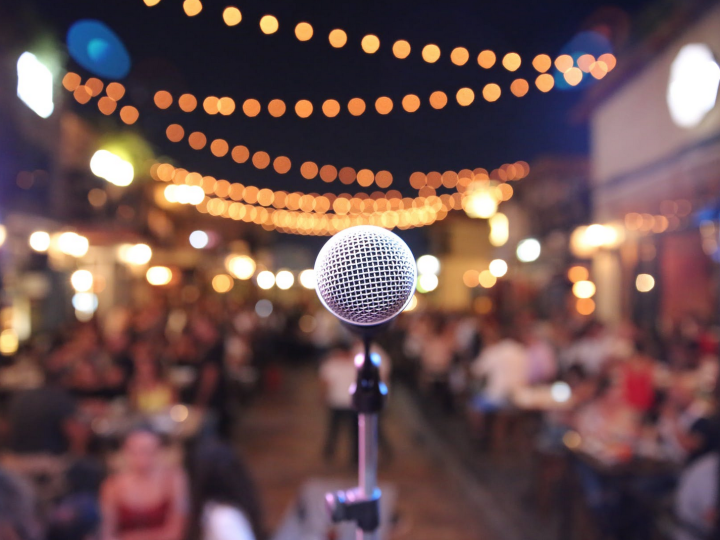 April 6
First Fridays Downtown Florence is now entering its 13th year of bringing together people of all ages for a music, art and cultural celebration. In 2018, festivalgoers can expect to see some of their favorites, including the pumpkin drop in the fall in the center of Court Street and Mobile Plaza and the popular antique and vintage car shows. This year will also have special events and themes to correspond with the state of Alabama's Bicentennial Celebration. Hours are 5 to 8 p.m. and admission is free. The event will go on rain or shine. Parking is available on surrounding streets and in the City of Florence public parking garage (behind Ricatoni's Restaurant).
Downtown Gadsden First Fridays
April 6
Classic Cars will cruise in and be on display. Broad Street will be closed from 1st-7th Streets starting at 4pm and will reopen after the event. Classic cars are invited to cruise-in for a beautiful evening! Food vendors will also be on site with additional dining options. 6-9pm.
Live Music Line-Up:
Ragan and Adam @ 3rd & Broad
DieDra the Blues Diva @ 4th & Broad
Keegan Bost @ 5th & Broad
Starpower in the 600 Block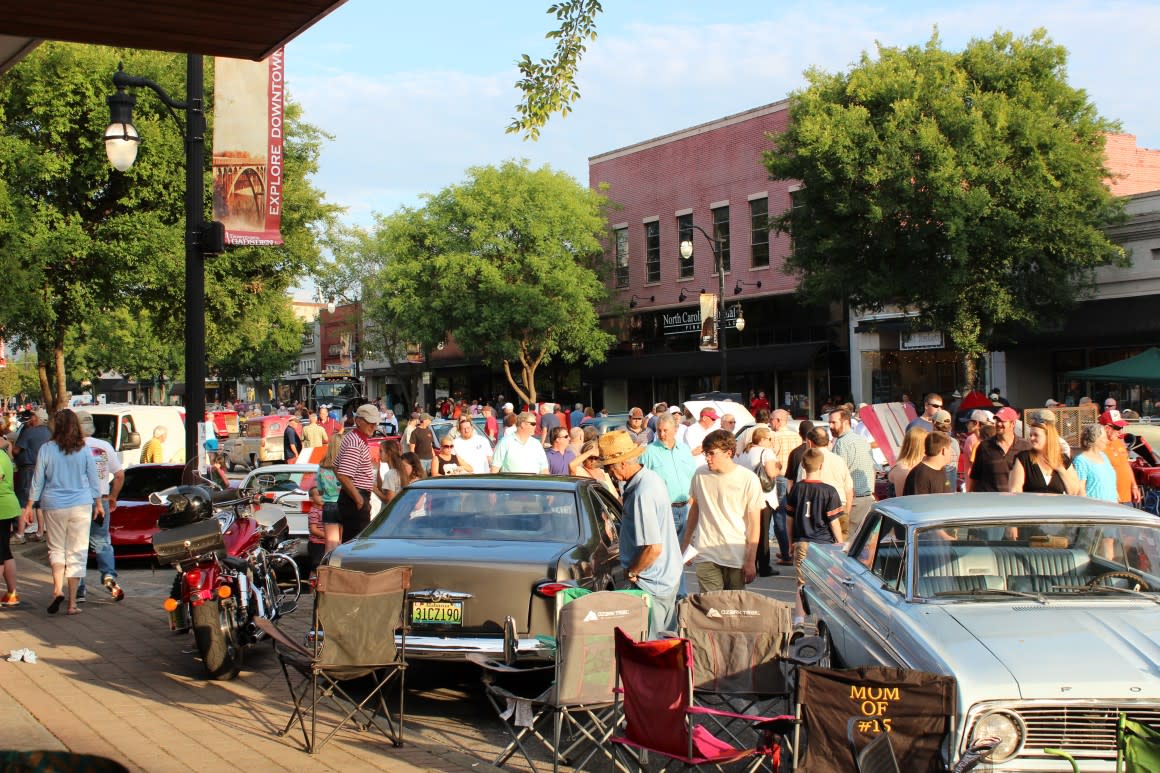 Sidewalk Saturdays in Downtown Rogersville
April 7
Join us on the first Saturday of each month, April thru December for Sidewalk Saturday in Downtown Rogersville. Enjoy food, occasional music, and shopping! Sidewalk Saturday is a free, fun evening for locals & visitors to enjoy what we have to offer here in Downtown Rogersville. April-December starting at 10 a.m.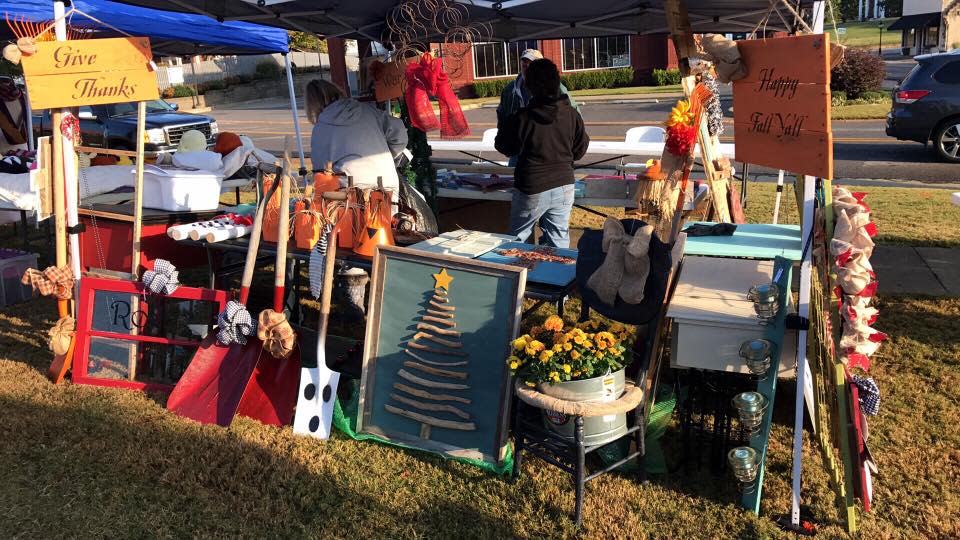 April 20
3rd Fridays Downtown offer an opportunity for the community to gather downtown, learn the history of the city, support local merchants and enjoy diverse forms of entertainment.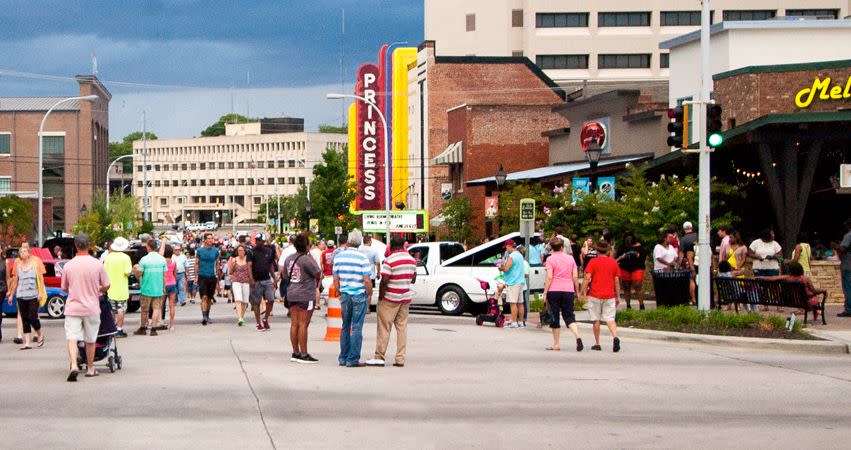 Art on the Lake at Lake Guntersville
April 21
Now in its 57th year, Art on the Lake is family-friendly affair with a huge offering of artwork, handmade crafts and one-of-a-kind items from over 130 artists and craftsmen. During the festival, members of the Twenty-First Century Club offer homemade desserts, including a variety of cakes, cookies, pies, fudge and breads, that will be available to purchase. Plenty of entertainment in the form of inflatables, a bungee jumper, and carnival type games will provide hours of enjoyment for the kids.
Set for April 21and 22, 2018, Art on the Lake is held at the Guntersville Recreational Center located at 1500 Sunset Drive in Guntersville. Hours are Saturday 10am-5pm and Sunday 10am-4pm. Admission is $2 for ages 13 and older. The event is held rain or shine.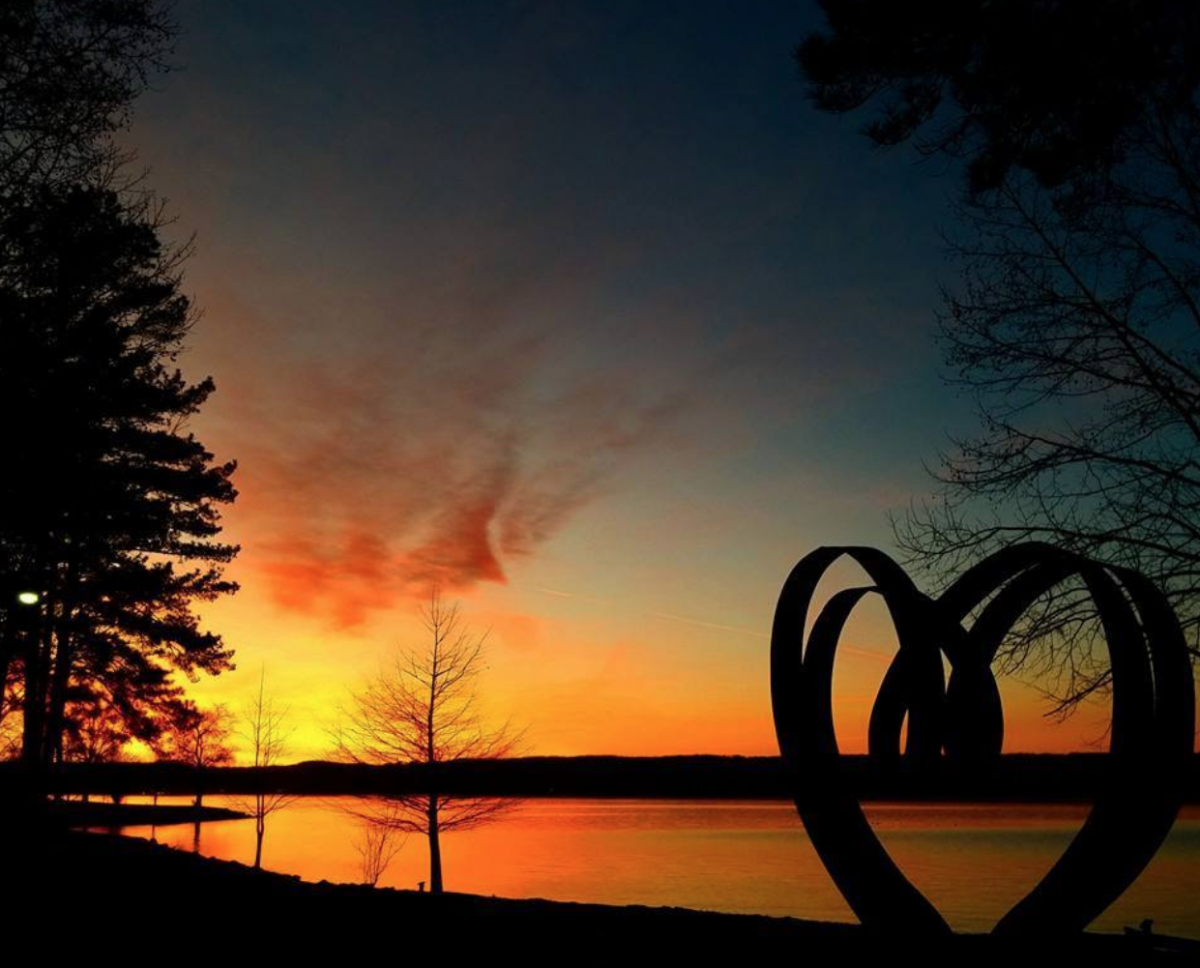 Bloomin' Festival at St. Bernard Prep School in Cullman
April 21-22
Arts and crafts will be on display for two days in April when the St. Bernard Abbey and Prep School hosts its annual Bloomin' Festival. Now in its 34th year, Bloomin' Festival features the works of over 150 talented artists and craftsmen from across the United States, music and festival food. The crowd-pleasing springtime event is set for April 21-22, 2018, and is expected to draw approximately 25,000 visitors in search of unique arts and crafts, demonstrations and family-friendly entertainment.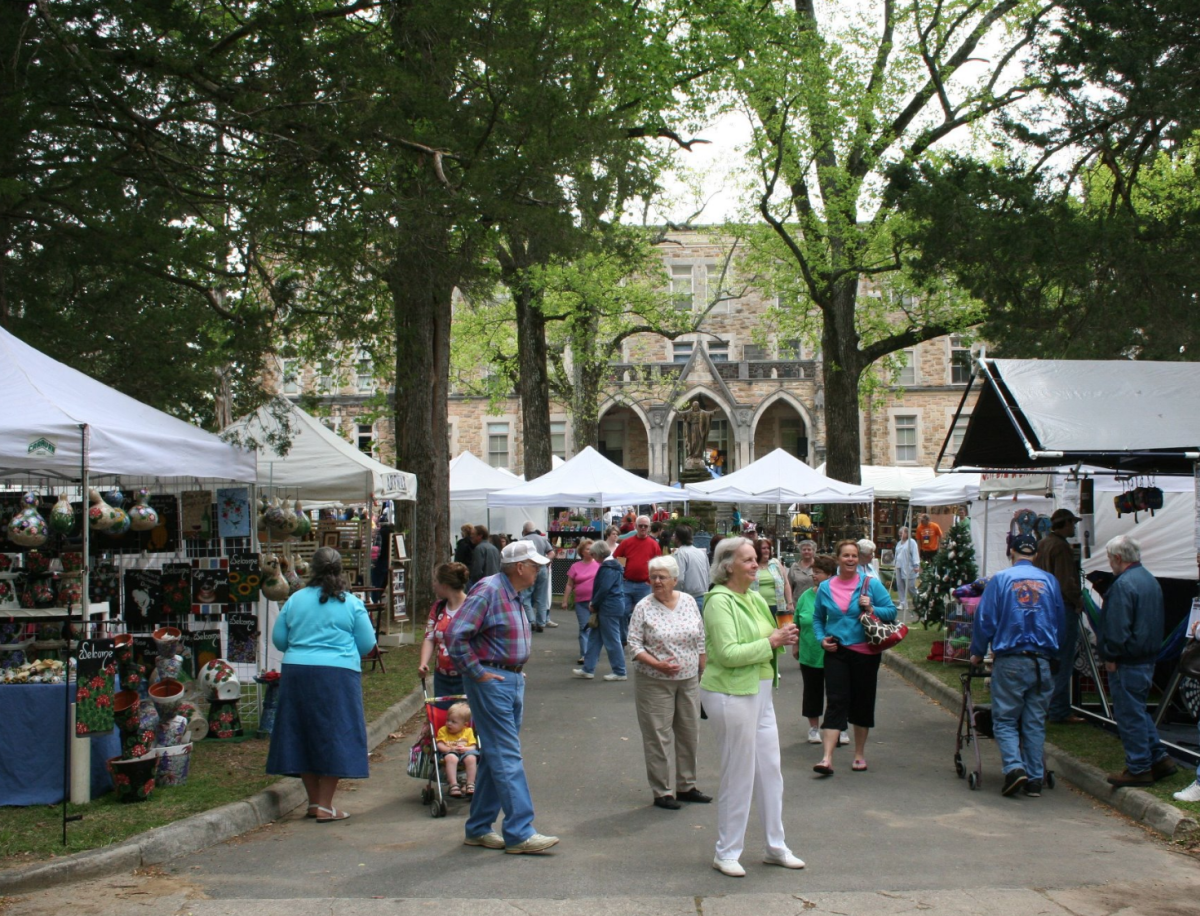 River and Brews Concert at Lake Guntersville
April 27-28
Guntersville is a mountains and lakes town surrounded by Lake Guntersville at the southernmost point of the Tennessee River in northeast Alabama. Take in these scenic views while enjoying locally made brews and cool sounds from live musical acts during the River and Brews Concert. The event is set for April 27-28, 2018, in Civitan Park on Sunset Drive along Lake Guntersville.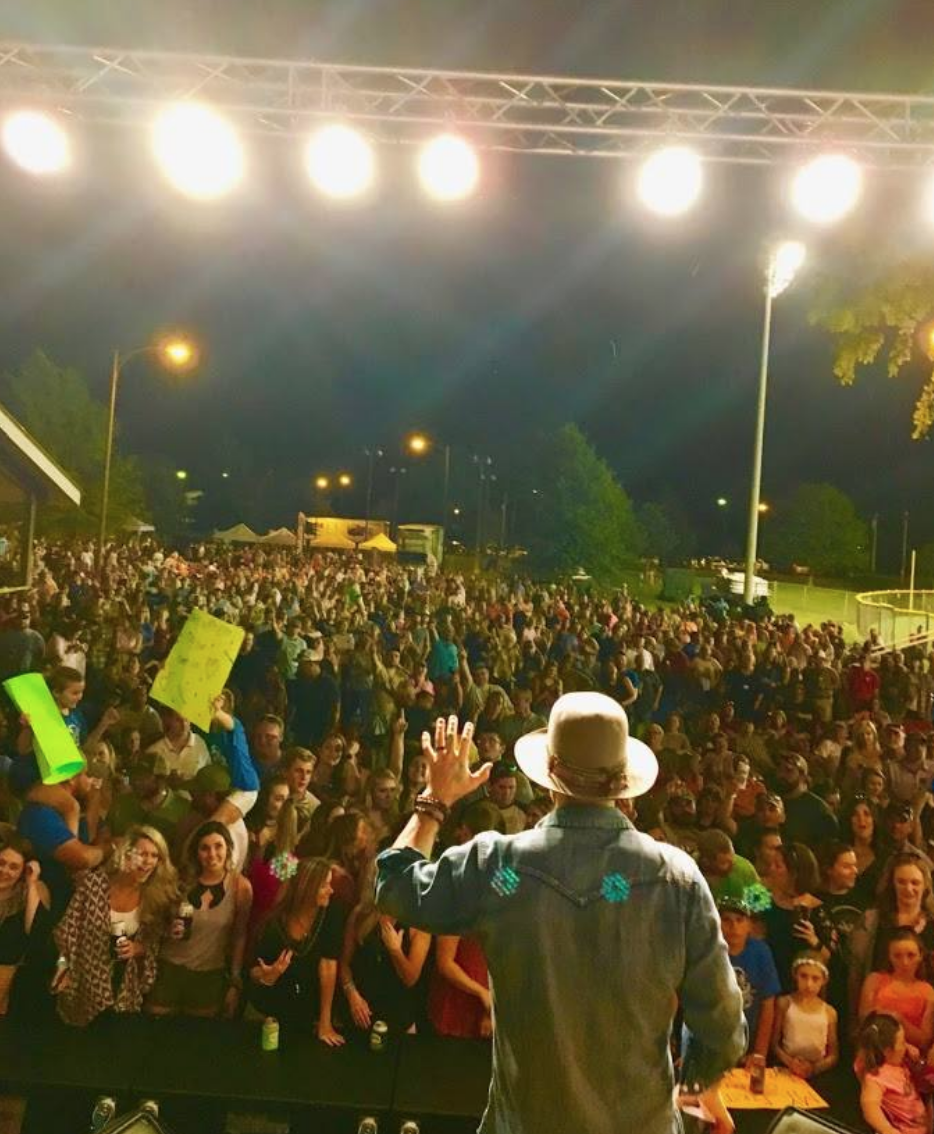 Panoply Arts Festival in downtown Huntsville
April 27-28
Art and music come together the last weekend in April for one big celebration in downtown Huntsville. The annual Panoply Arts Festival returns to downtown Huntsville April 27-29, 2018, offering three days of music from more than 30 regional bands, over 100 local and national visual artists and two nights of fireworks.
Panoply kicks off at 5 p.m. on Friday, April 27th and during the three-day event, over 50 musical performances will take to three different stages. Friday night's headliner is Nashville duo Striking Matches. The duo's music has been lauded by Rolling Stone magazine and described as "the sweet spot at the intersection of country, rock, and blues." Festival organizers are excited to welcome 2018 Canadian Music Hall of Fame inductee Steven Page to the Showcase Stage on Saturday evening. Festivalgoers may recognize many of his songs from the radio, including "It's all Been Done," "Brian Wilson," and "If I Had A Million Dollars" from his days with Canadian rock band Barenaked Ladies. A playlist of this year's Panoply Arts Festival musicians is available at artshuntsville.org.